11 Best Korean BBQ Restaurants in Sydney
Korean BBQ in Sydney CBD is a flourishing dining experience amongst Sydneysiders – not just for the flavourful cuisine, but also due to the novel dining experience. Also known as KBBQ Sydney, these popular restaurants allow you to cook your own meat and choose your favourite sides. With a grill built-in to the table or portable stoves, you can use their quality meats and sizzle them to your perfect standard.
Korean specialties such as kimchi (fermented cabbage), sweet potato noodles and bibimbap (rice dish with vegetables and fried egg) are not only unique and delicious, but also notoriously healthy. These 11 best Korean BBQ restaurants in Sydney CBD (in no particular order) offer the highest quality meats alongside a huge suite of sides. Envelop yourself in these arresting scents and enjoy a huge variety of dishes to suite every palate. Pair it with a special offering of Korean beers and liquors at affordable prices and you're in for an outing with the perfect balance of gluttony and satisfaction.
---
You'll also like:
12 Best Japanese Restaurants in Sydney
20 Best Hidden Bars in Sydney
12 Top Australian Food Blogs
---

1. 678 Korean BBQ
The chefs at 678 Korean BBQ want the share the exquisite flavours of Korea with the world and help people experience the culture embedded within their food. Their menu features premium beef, pork, assorted vegetables, soup and a variety of liquors to accompany the food. The vibrant atmosphere and intoxicating aromas of this Korean restaurant in Sydney CBD will leave you filled with passion, energy and of course an intensely satisfied stomach.
Level 1, 396 Pitt cnr Goulburn Street, Sydney NSW
2. Sydney Madang
For friendly staff, quality food and buzzing atmosphere, you can't go past Sydney Madang for Korean BBQ in Sydney CBD. Whether you eat here for lunch, dinner or takeaway, every dining experience will be one to make you return. From Jungsik to Bimbim Bab and all the other Korean specialties, Madang has everything your tastebuds are craving for a satisfying barbecued meal.
371A Pitt Street, Sydney NSW 2000
3. Kogi Korean BBQ
The generous serving sizes at Kogi Korean BBQ are just the start of what makes this some of the best Korean BBQ in Sydney CBD. The highlight dishes – marinated pork and beef ribs and steamed egg – are always there for you to savour. However, the side dishes often change, giving you a different experience every time you go. With the cosy atmosphere and friendly staff, you'll definitely be wanting to come back for more.
Level 3, 9-13 Hay Street, Haymarket NSW 2000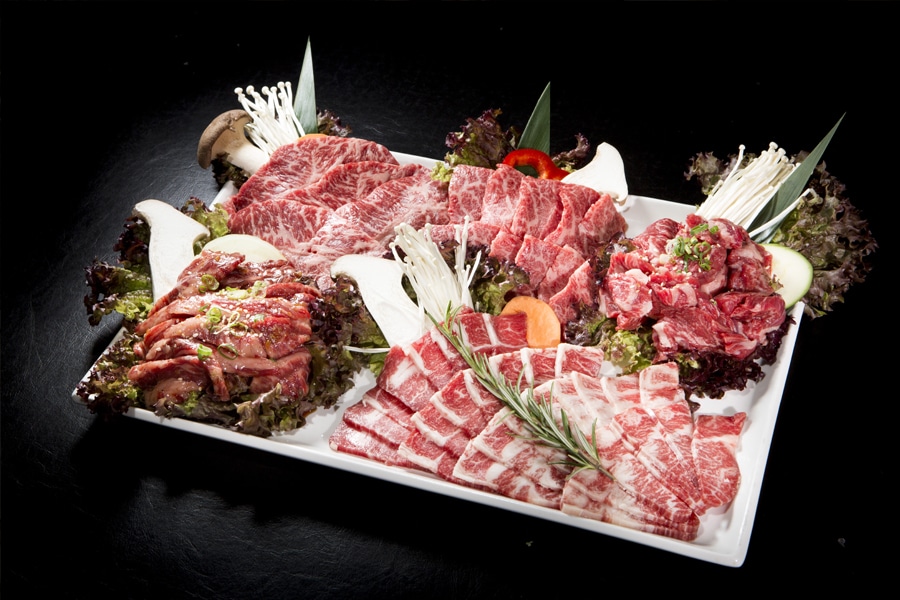 4. Danjee
For seriously authentic and high quality KBBQ in Sydney, you can't go past Danjee. This fine dining precinct gives Korean barbecue a step up in terms of presentation and quality of meat cuts. A danjee is the container in which fermented food is made, representing their commitment to traditional Korean cooking. They also offer fusion dishes to ensure every palate will be satisfied. Their menu features a huge array of meat trays as well as soups, stews, noodles and scrumptious sides.
1/7 Albion Place, Sydney NSW 2000
5. Jonga Jip
Taste a little bit of everything at Jonga Jip with their host of delicious and quirky sides. If you don't know what to order, the accommodating staff will be sure to steer you in the right direction. From the common kimchi to dumplings, Korean sauna eggs and an assortment of green beans, there's something at this KBBQ Sydney to suit everyone. And the best part? The sides are unlimited, replenished by your waiter when you need more.
13 Railway Parade, Eastwood NSW 2122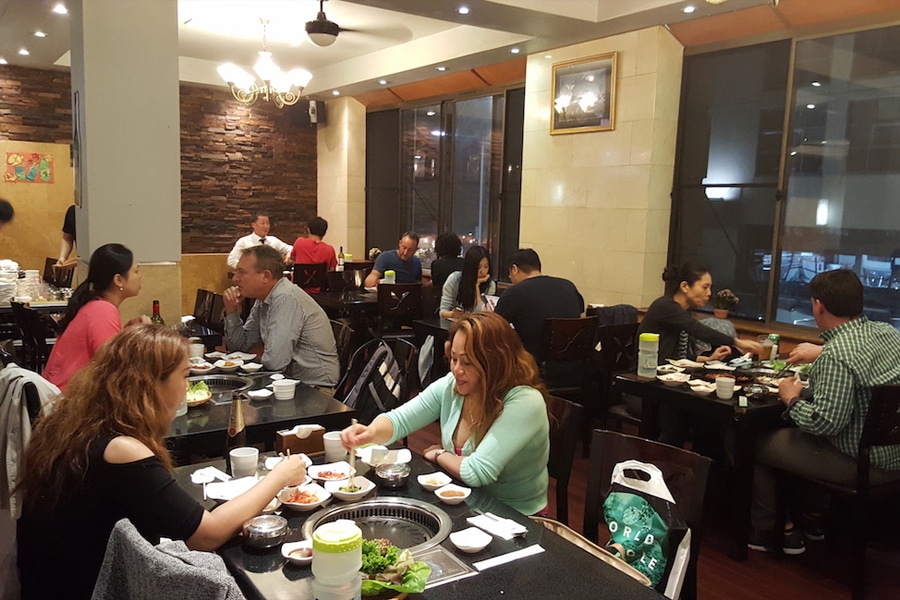 6. BBQ City
If you haven't ventured into the underground splendour that is BBQ City, you are in for a surprising treat. Nestled amongst the high rises of Sydney CBD lies a spacious, bustling room, filled with over 100 different Korean BBQ dishes and probably an equal number of people. This Korean restaurant in Sydney CBD is open into the wee hours of the morning, so you can sate your craving at almost any time of the day or night. And with the freshest ingredients and high quality meat, your belly will certainly be leaving full and happy.
116/120 Liverpool Street, Sydney NSW 2000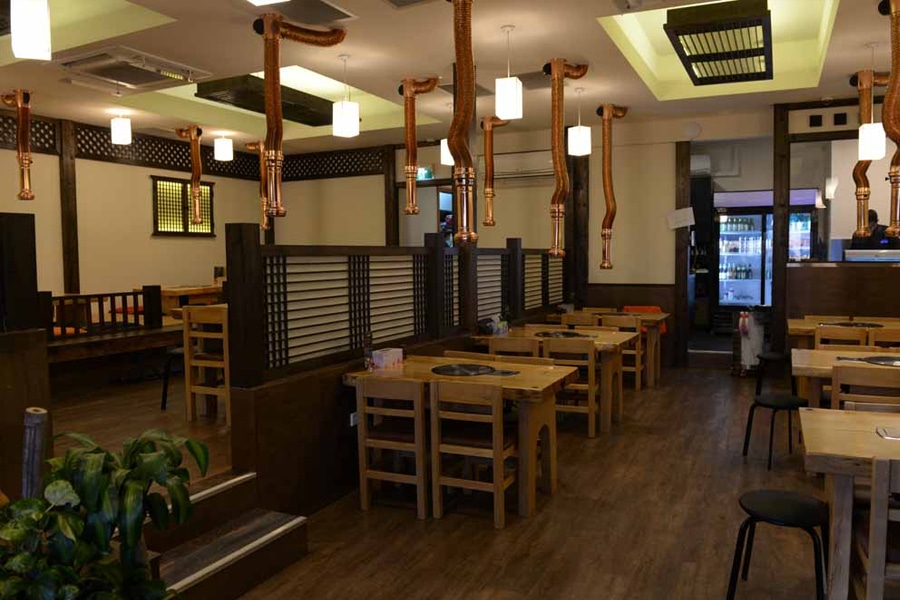 7. Jang Ta Bal
Ta bal in Korean means 'to slowly walk a long distance'. And the staff at Jang Ta Bal will go the distance to ensure you have a great experience every time you set foot inside their doors. Cook yourself up the freshest cuts of meat and complement it a huge range of healthy and delicious sides. The traditional charcoal BBQ elicits the richest and most mouth-watering flavours, making it one of the best Korean Restaurants in Sydney CBD.
1F, 73-75 Liverpool Street, Sydney NSW 2000
48A The Boulevarde, Strathfield NSW 2135
8. Sydney Korean BBQ
The staff at Sydney Korean BBQ will not only serve their delicious treats with a smile, but also an explanation of the dish's history and significant. Grilling the meats is a specific art form that their chefs have perfected and that you will enjoy doing. All ingredients at this KBBQ Sydney are freshly handpicked from the best producers and approved by qualified chefs.  
374 Pitt Street, Sydney NSW 2000
9. Arisun
The loyal regulars and positive press of Arisun is not only attributed to their initial vision of efficient service, homely decor and hit music. It is first and foremost on account of its great tasting Korean barbecue with Chinese and Japanese influences. This Korean restaurant in Sydney CBD is famous for its Korean fried chicken, smoke grilled meats and signature black bean noodles. But with annual menu changes that could very well change between now and your next visit.
Shop 35/1 Dixon Street, Haymarket NSW 2000
99 Liverpool Street, Sydney NSW 2000
Shop 2, 102 John Street, Cabramatta NSW 2166
10. Jumak
Jumak is more than just fine food. They provide the full Korean culinary experience. Drawn from Korean history and tradition, and inclusive of its overlapping regional influences, the food at Jumak is as diverse and authentic as KBBQ Sydney comes. BBQ pork, chicken and beef is cooked in novel and delicious ways. Visitors can also enjoy a range of vegetarian dishes such as pickles, lotus root or bean sprouts and noodles made of anything from sweet potato to rice. 
8 Central Street, Sydney NSW 2000
11. Se Jong Korean BBQ Buffet
Ideal for group and family dinners, Se Jong Korean BBQ Buffet has exceptional food at affordable prices. There's often a long line out the front of this KBBQ Sydney so be sure to book in advance to avoid disappointment. There's a huge range of authentic Korean dishes to choose from to ensure every person on the table finds a dish (or ten) of their choice. 
8 London Street, Campsie NSW 2194
General FAQ
What should I order at Korean BBQ?
Grilled pork belly, ddeokbokki (spicy korean rice cakes), bibimbap (steamed rice with meat, vegetables and fried egg), kimchi (fermented cabbage), galbi (beef short ribs marinated in garlic soy sauce) and Korean seafood pancake.
---
You'll also like:
12 Best Japanese Restaurants in Sydney
20 Best Hidden Bars in Sydney
12 Top Australian Food Blogs
---
Have you subscribed to Man of Many? You can also follow us on Facebook, Twitter, and Instagram.