15 Spots for the Best Dessert in Brisbane
The best dessert in Brisbane is a contentious topic, and rightly so. Desserts are the wunderkind of our dreams, the pinnacle of human technological achievement. Often the hardest question to answer, is where to get into the sugary snacks. Helping you out when you're wondering what the best dessert places in Brisbane might be, we put ourselves through the tough process of finding where to find the creme de la creme of sweet creams.
Here's our list of the best dessert spots in Brisbane.
You'll also like:
10 Best Beaches Near Brisbane
20 Restaurants for the Best Thai in Brisbane
14 Spots for the Best Late Night Food in Brisbane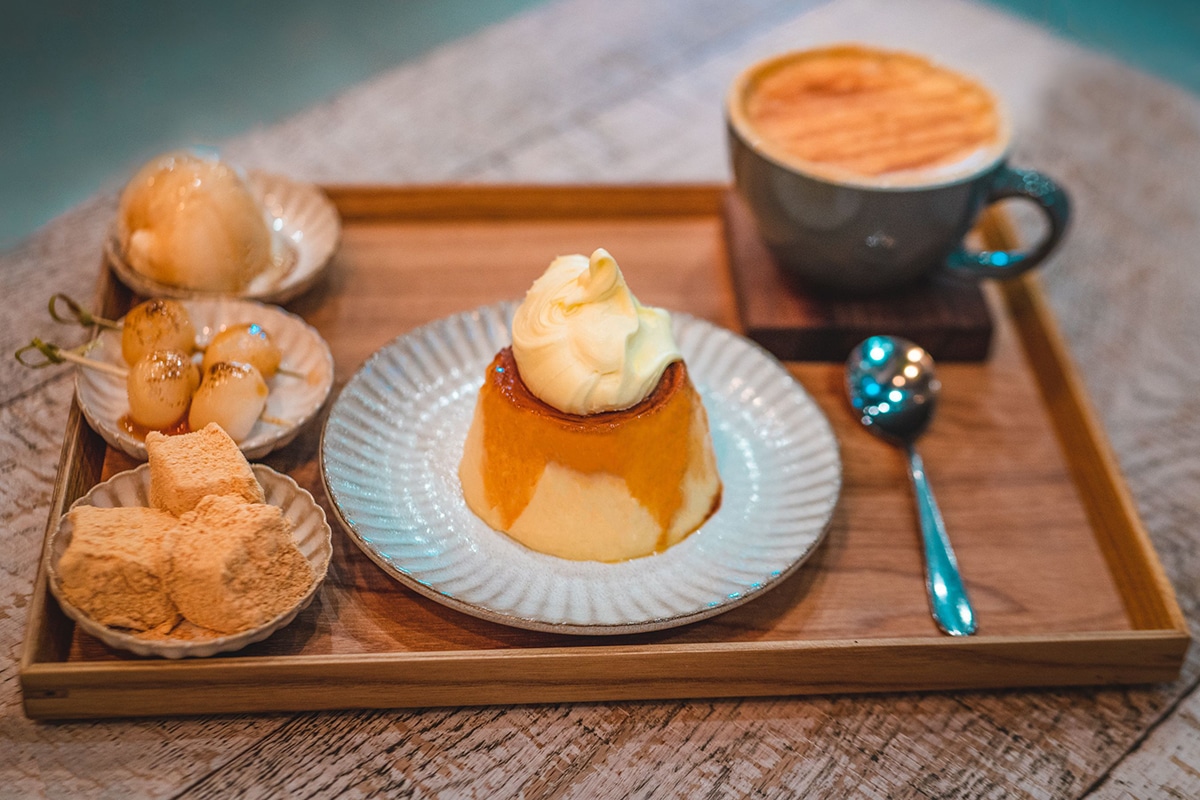 1. Sonder Desserts
Sonder, the realisation that every person you see has a life as vivid and complex as your own, a heavy concept for the lightest of condiments. Sonder Desserts provides fruity, tasty treats, light on the ennui, but a perfect cure for your taste buds lacking delicious sensations. Japanese flavours permeate throughout every part of this excellent dessert bar. One of the best places to get Mochi in Brisbane.
Address: 7c Farne St, Sunnybank Hills
Hours: Tues – Sun, 1 – 9pm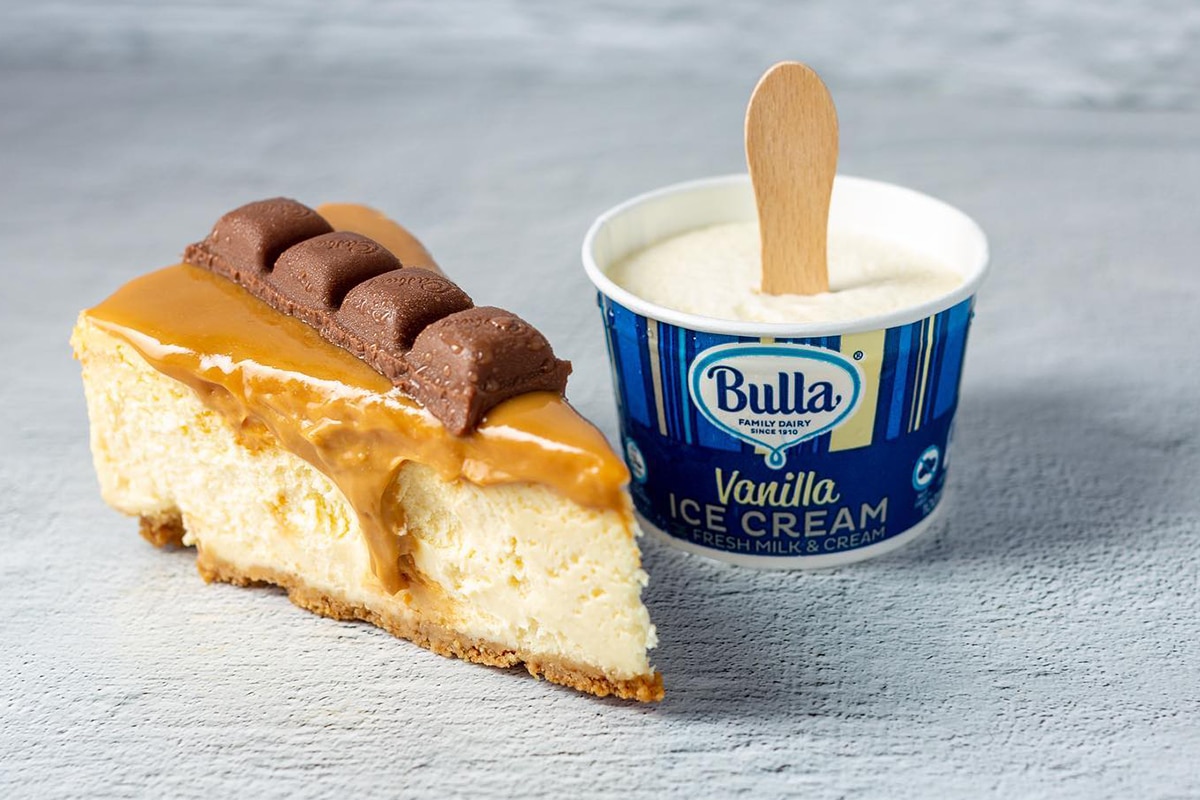 2. Sweet Tooth & Co
Sweet Tooth & Co, a 'virtual' dessert bar exists like the Star Wars resistance. They hide in the shadows, only ever seen in flash sugar assaults against the death star of our faces. If you're lost there, fair enough. In English, they exist mostly as a delivery service to give you an insane array of ridiculous dessert combos. A huge sandwich cookie with Nutella as the filling? Done. Waffles with everything on top? You got it. As dessert places go, this may be the most likely to put you in a coma.
Address: Shop 3/36 Cole St, Alderley
Phone: (07) 3160 8149
Hours: Tues – Sat, 9am – 2pm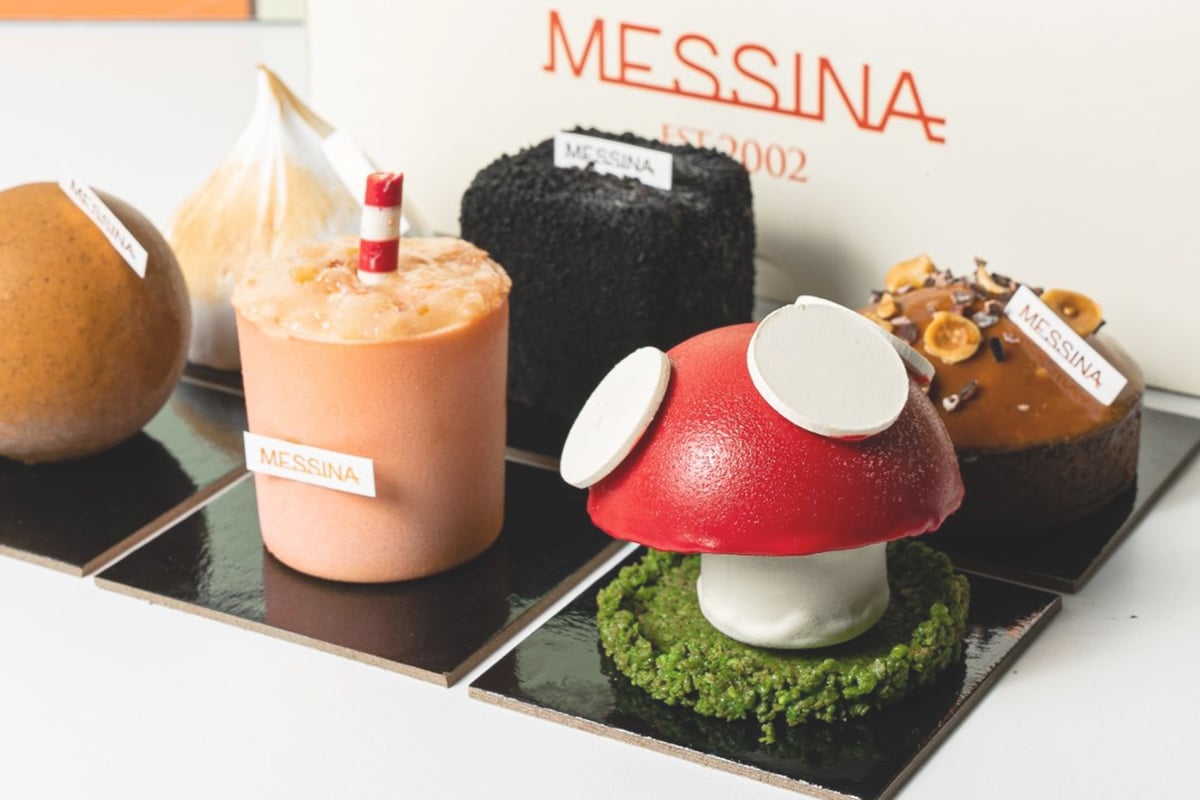 3. Messina
Messina is pretty much a household name at this point. The gelato goodness has spread all across Australia and clearly, it's become beloved by many. Brisbane has more than a couple of stores at this point and you're even able to grab boxes at your local Coles or Woolies. It's scorching outside, keep yourself cool with an egg-free treat.
Address: Shop 1/109 Melbourne St, South Brisbane
Phone: (07) 3844 0416
Hours: Sun – Thurs, 12 – 10:30pm, Fri – Sat 12 – 11:30pm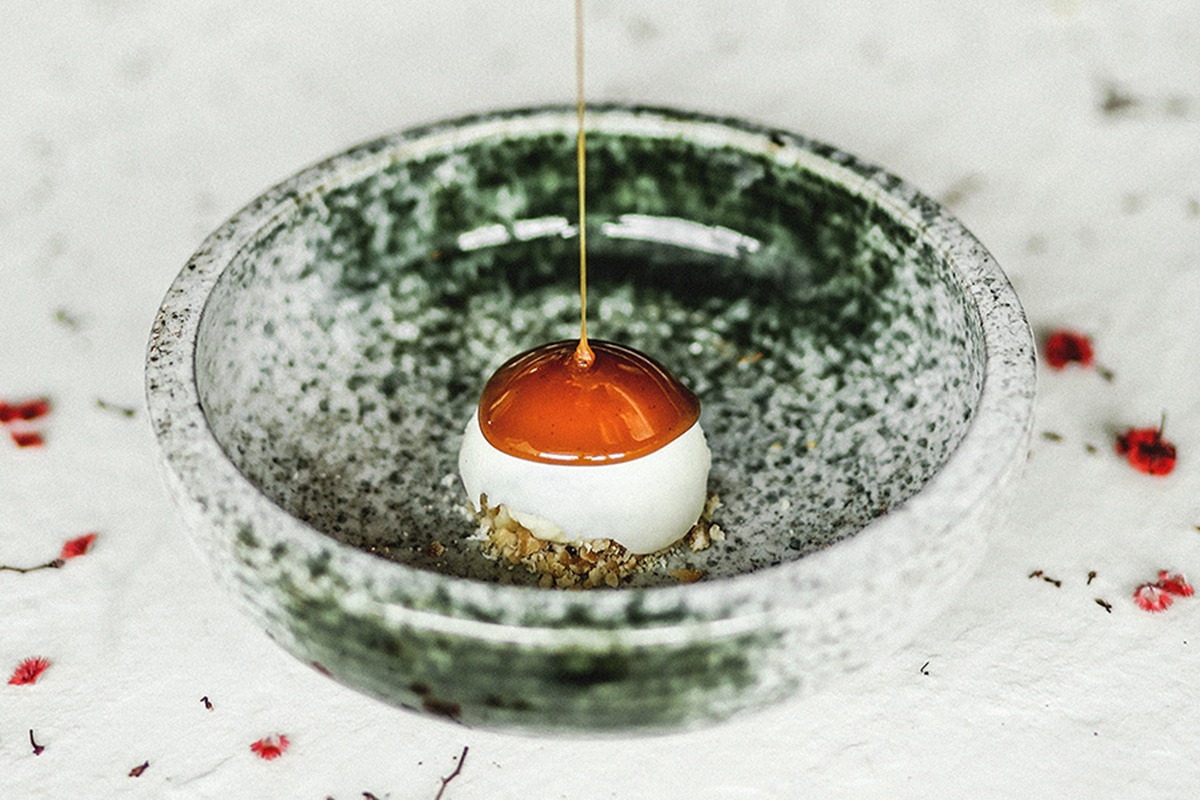 4. Dear Duck Bistro
Bringing fine dining class to the Brisbane dessert restaurant scene, Dear Duck Bistro doesn't just dole out sugary goods- they create art. The Mango Parfait erupts out of a bowl of smoke as it cools on your table. These meals are stunning and almost too pretty to eat. Definitely almost though, as the sweet spot gets hit every time here.
Address: 396 Milton Rd, Auchenflower
Phone: (07) 3870 8482
Hours: Tues – Thurs 5 – 10:30pm, Fri 5pm – 12am, Sat 12 – 2:30pm / 5pm -12am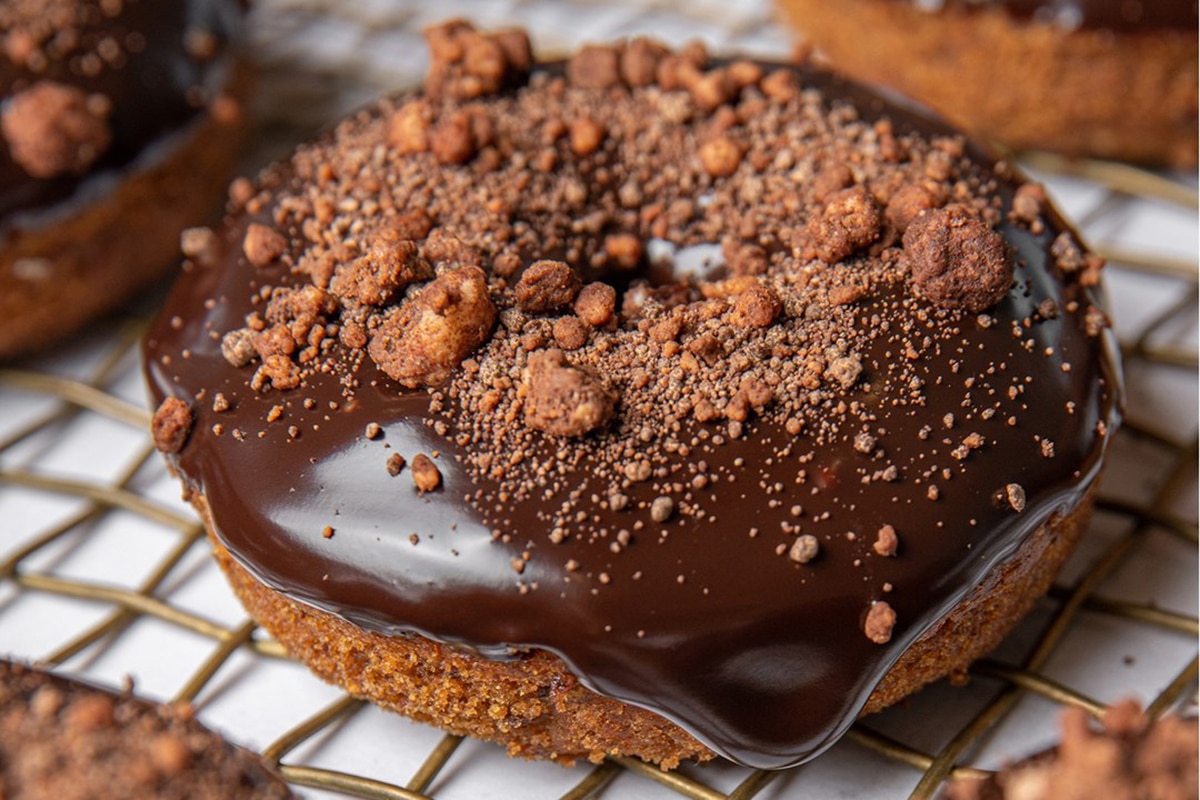 5. Nodo Donuts
The perfect answer to the question 'Want another one?' Nodo Donuts are an ideal accompaniment to a good time. Doing big ol' boxes to take away or individuals to snack in, Nodo commits hard to their gluten-free premise. Making sure you get to #eatdonutsforbreakfast they do new batches daily, but will only have stock until sold out. Might have to beat an old lady with a stick to get then.
Address: 1 Ella St, Newstead
Phone: (07) 3184 4200
Hours: Mon – Sun 7am – 3pm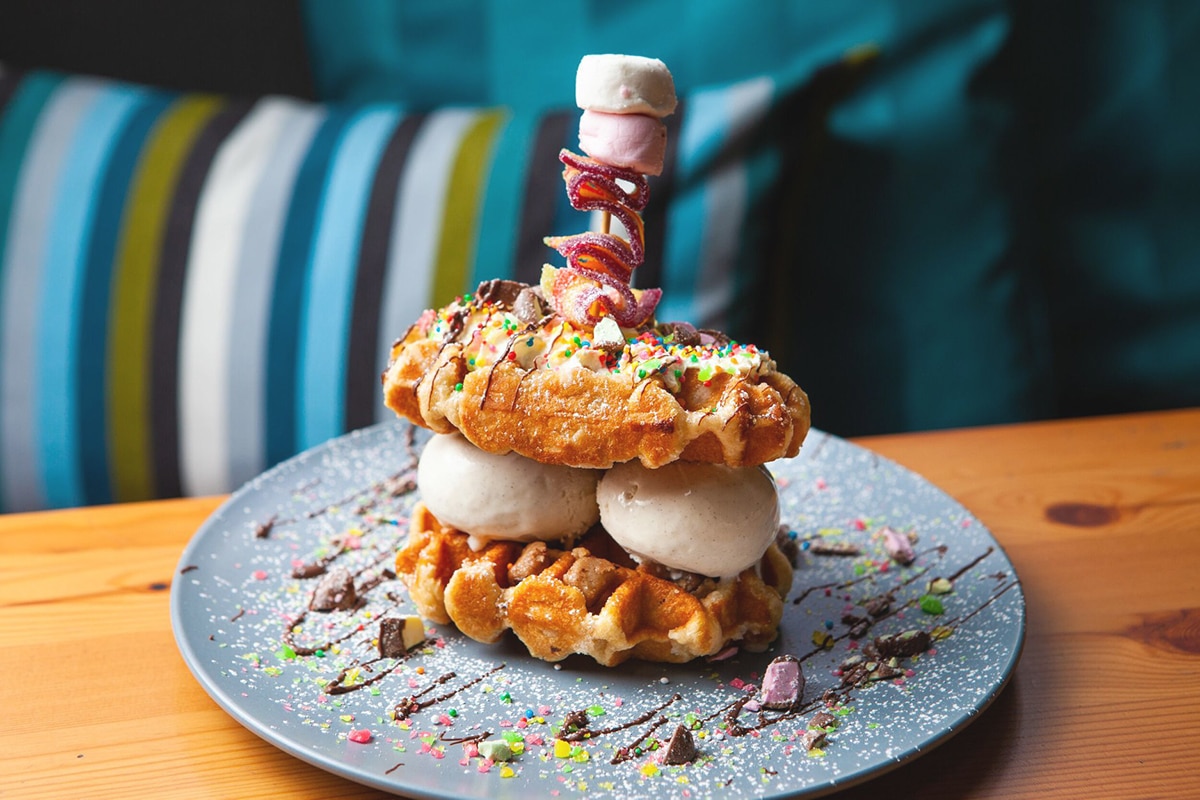 6. Rofl Wafl
Rofl Wafl, fun to say, funner to eat. A Waffle and Pancake parlour, Rofl Wafl will give you all the buttermilk goods you can stuff into your mouth. Mainlining delicious goods is what they're all about. They focus on utilising their fun, family-friendly, gorgeously coloured space in the best way to bring you the good times. Everything looks like a delightful sugar explosion, which is pretty perfect.
Address: 735 Beams Rd, Carseldine
Phone: (07) 3263 2580
Hours: Mon – Fri 7:30am -3pm, Sat 8am -4pm, Sun 8am – 3pm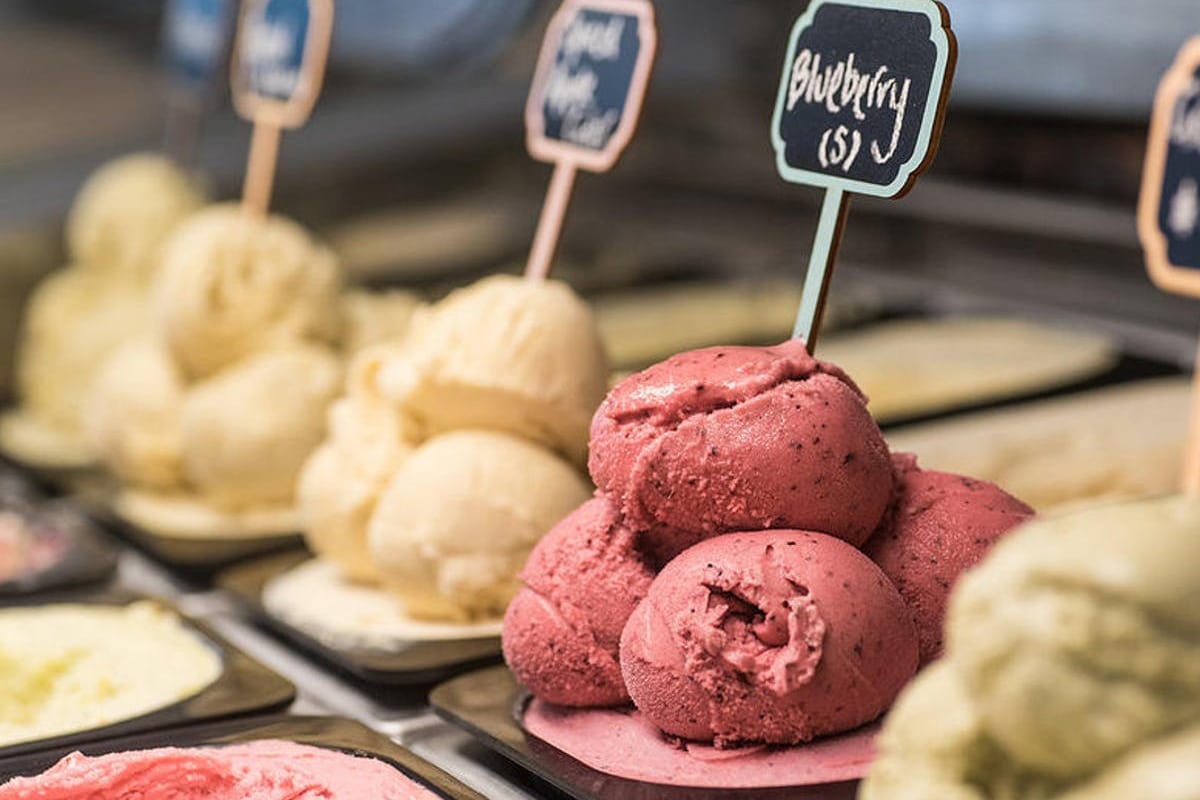 7. Lick! Ice-cream
Lick! Ice-cream. The first name and instruction on our list of Brisbane's coldest dessert spots. Lick is what you want to do, Ice Cream is what you're doing it with. They've got a side hustle on incredible Ice Cream cakes, and obscene sundaes combining every sugar combo you can imagine. Don't think that they're leaving behind the basics though, you'll find all of your standard flavours, alongside Peanut butter, Nutella (yum), and Passionfruit and Lime!
Address: 5/591 Wynnum Rd, Morningside
Phone: (07) 3899 2534
Hours: Mon – Thurs 12:30 – 9pm, Fri 12:30 – 10:30pm, Sat 10:30 am – 10:30pm, Sun 10:30 am – 9pm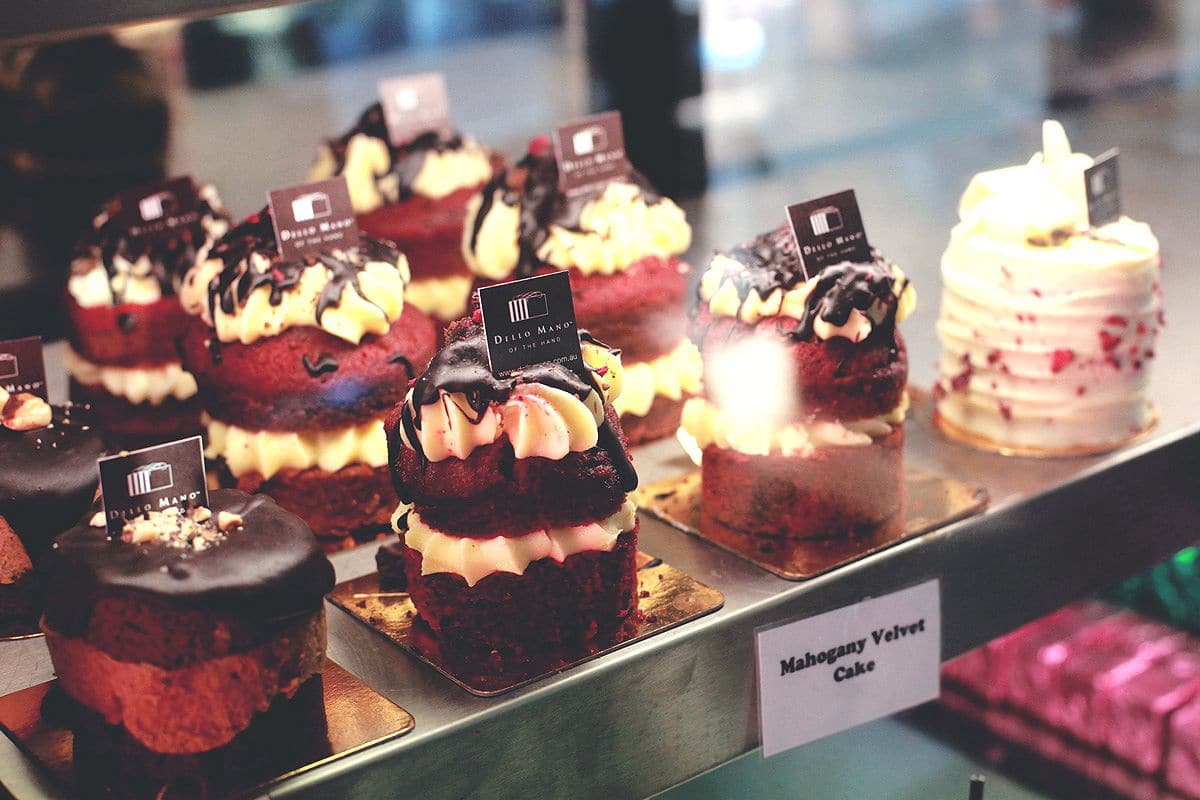 8. Dello Mano
Dello Mano is an extravagant bakehouse. From humble beginnings bundling the family to their local farmers market, Dello Mano now produces phenomenal constructions. Beautiful heart-shaped brownies, gorgeous dripping cakes, a 'divine' Belgian chocolate mouse cake. The prices won't break the bank, but the packaging may break your heart.
Address: Tattersalls Arcade, Shop 8B, 215 Queen Street, Brisbane City
Phone: 0498 002 468
Hours: Mon – Sat 9am – 5pm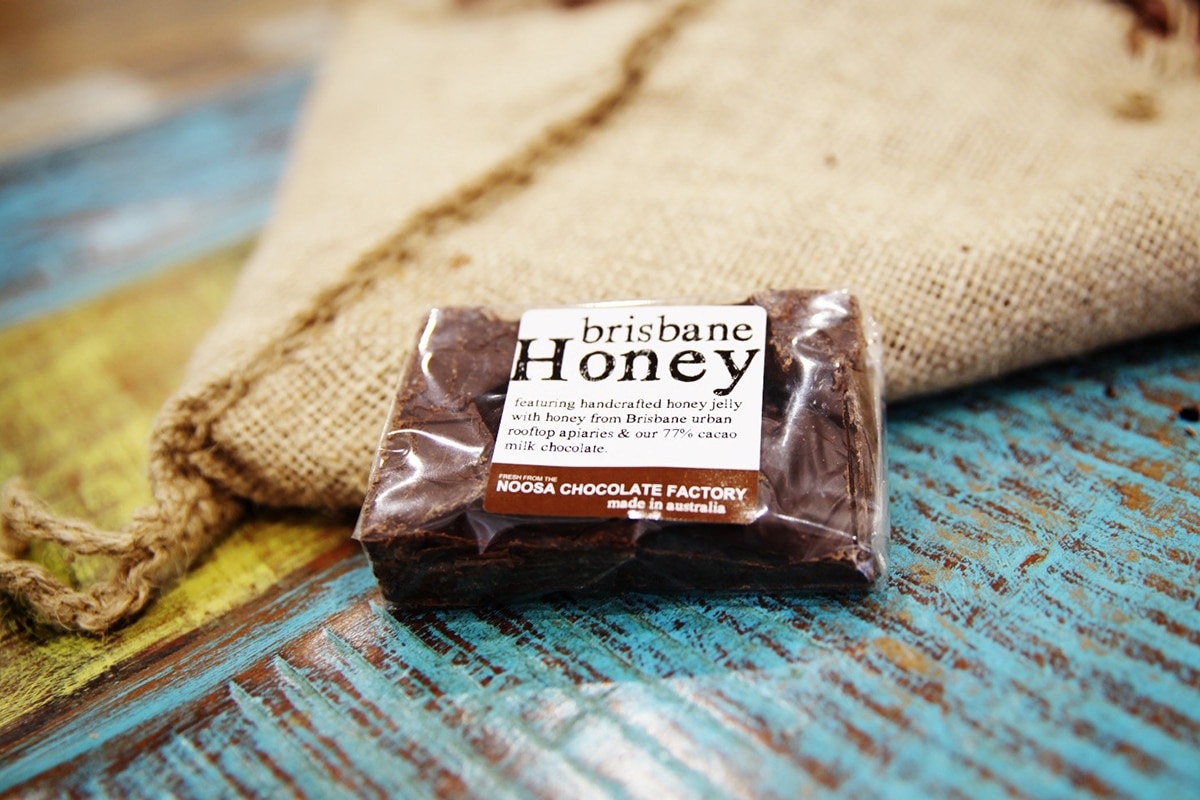 9. Noosa Chocolate Factory
Noosa Chocolate Factory is an ethical chocolate solution to your sugar fiend problems. Bringing two locations into the city there's a wholesaler for some of the freshest chocolate you'll find, and a cafe to combine your sugar needs with the roasted caffeine you need to get you through napping hour on a Sunday.
Address: 156 Adelaide St, Brisbane City
Phone: 1300 720 668
Hours: Mon – Fri 7am – 5pm, Sat 9am – 5pm, Sun 10am – 4pm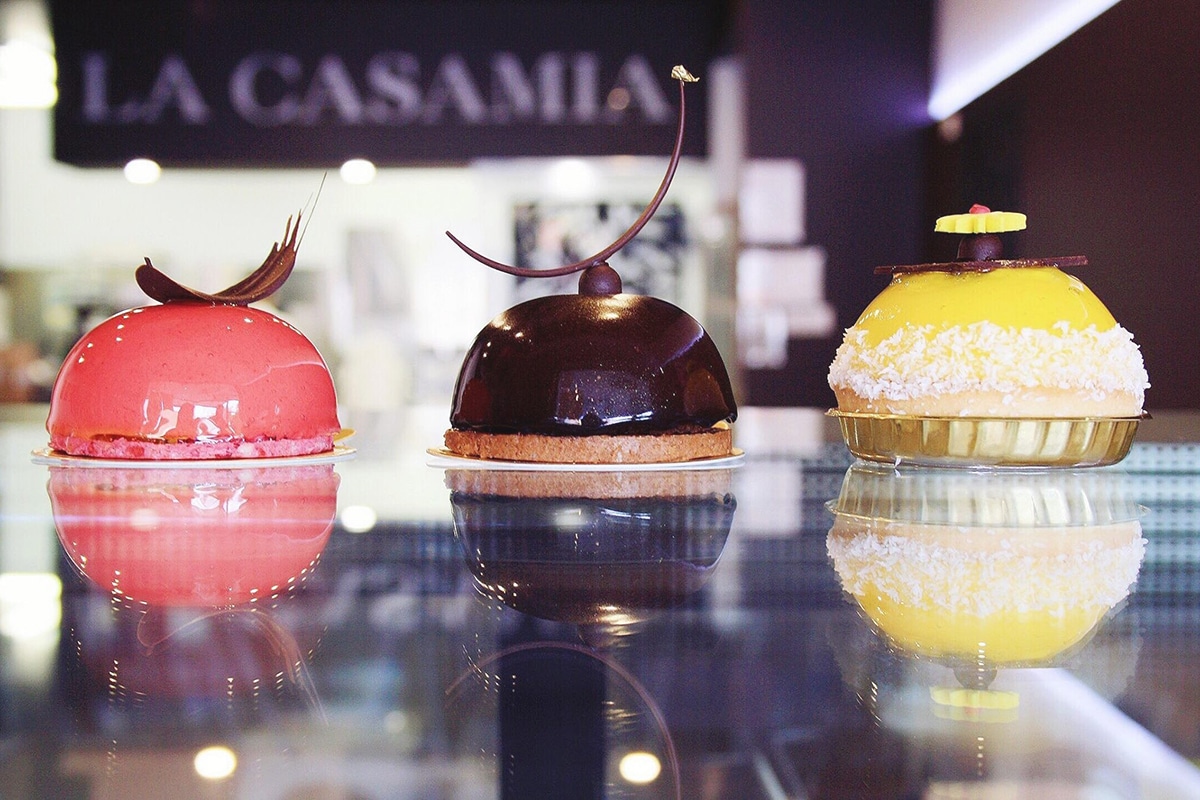 10. La Casamia
French pastry royalty, La Casamia bring a pastry master to their kitchen. Some of the most opulent, beautiful sweet creations I've seen. Expect big flavour, creamy goodness and stunning attention to detail. Multi-layer puff pastries galore. The use of old-school recipes with modern methods ensures everything comes out on top.
Address: Shop 3/957 Beenleigh Rd, Runcorn
Phone: 0430 955 006
Hours: Mon – Thurs 1 – 8pm, Fri – Sat, 1 – 10pm, Sun 1 – 9pm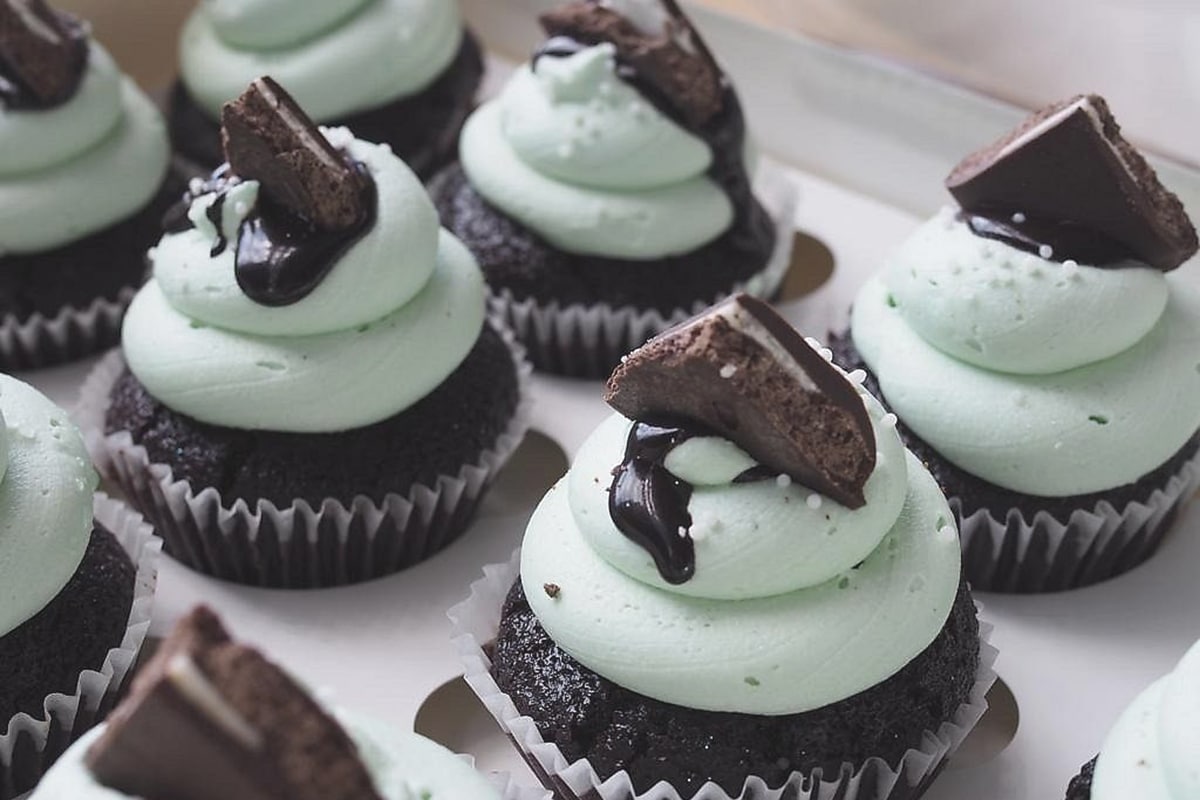 11. Veganyumm Dessert Bakehouse
One of Brisbane's only vegan dessert houses, this one is admirably forthright in its name and desires. Veganyumm makes vegan treats and want to make you say yumm. A menu that wouldn't look out of place at any vegan cakery, you'll find gorgeous small treats all the way through to mammoth cake constructions.
Address: 473 S Pine Rd, Everton Park
Phone: (07) 3355 6329
Hours: Mon – Fri 8am – 10pm, Sat 7am – 10pm, Sun 7am – 9pm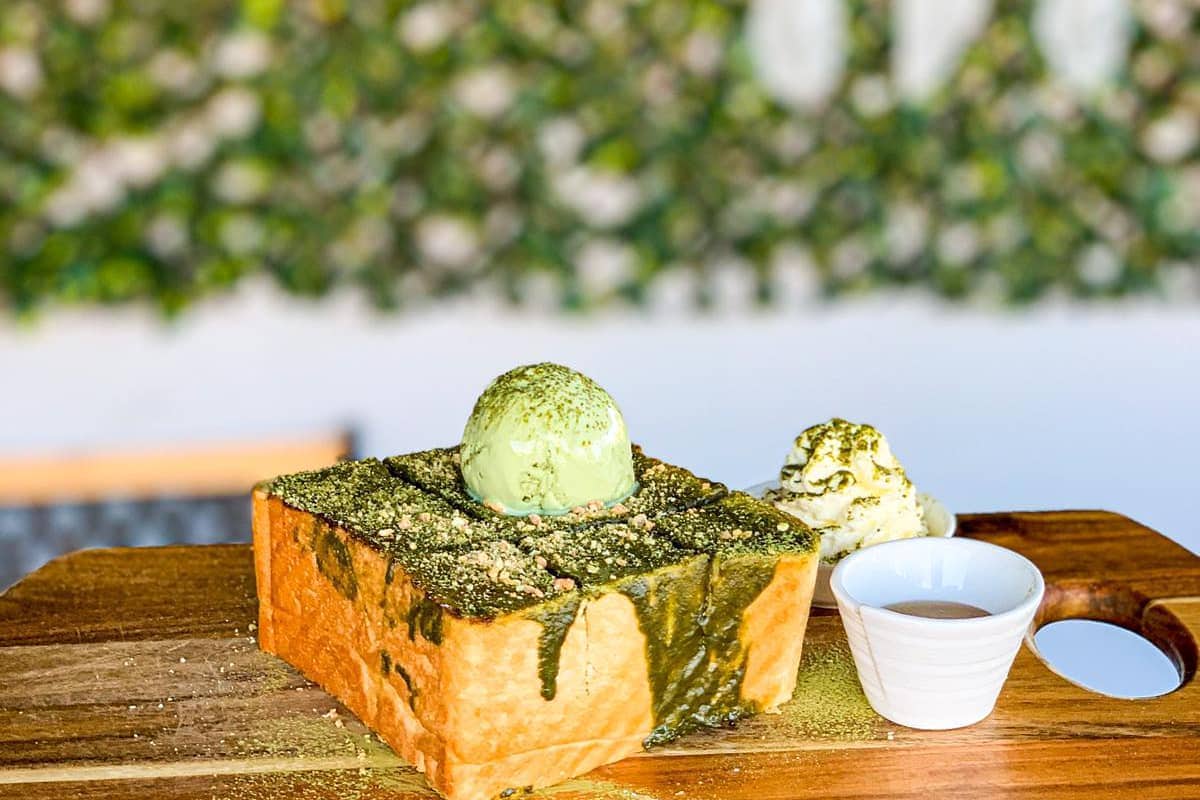 12. Sweet Treats Dessert Café
A lovely cafe and spot for sweet goods, Sweet Treats Dessert Café take a no-nonsense approach towards giving the people of Runcorn the best desserts in the area. Chocolate drenched waffles, ice-creams galore and all the coffee you need.
Address:  1a/258 Warrigal Rd, Runcorn
Phone: (07) 3161 3352
Hours: Mon – Sun 9am – 9pm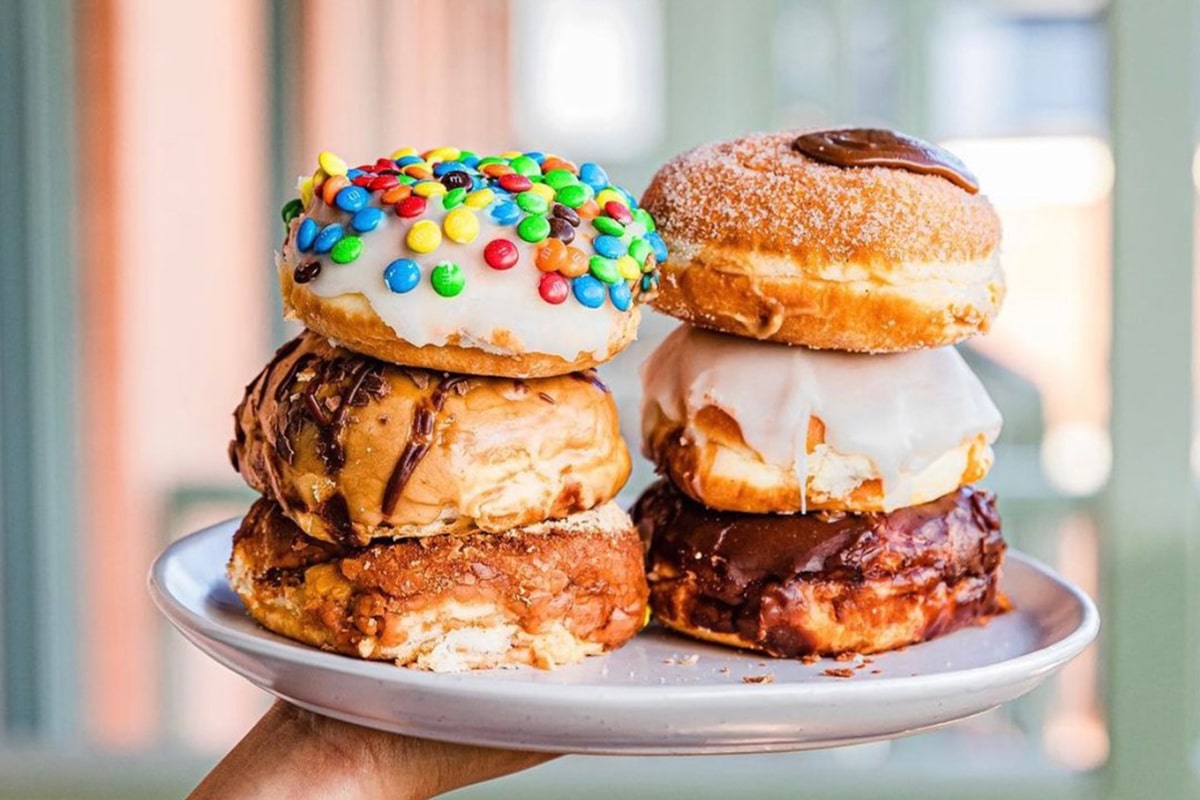 13. Doughnut Time
The relaunch we deserve, Doughtnut Time has been bought out and brought back to give us all the doughnut goods we're looking for. Expect the same ingredients, but now with vegan and gluten free options to add to the doughy roster we already know and love.
Address: 176 Grey St, South Brisbane
Hours: Mon – Thurs 11am – 9pm, Fri 10am – 9pm, Sat – Sun 10am – 10pm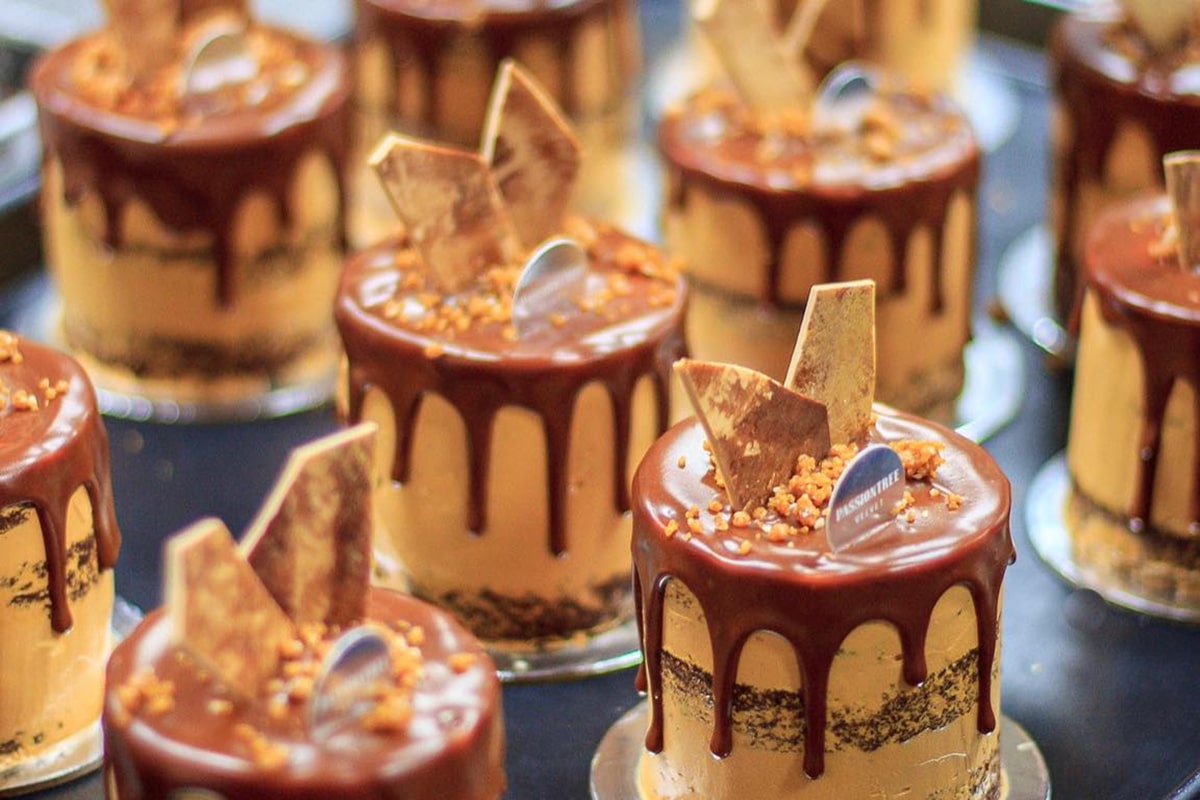 14. Passiontree Velvet
No dessert list would be complete without cutesy ridiculous treats. Passiontree Velvet's Unicorn Magic sits highly on the list of absurdly delicious treats. They're far from a one-trick pony though, with an excellent range of classic cakes cross all sweet boundaries. The tower of macrons looks like a hell of a treat.
Address: Level 2, K202, 1151 Creek Road ,Carindale Westfield, Brisbane
Phone: (07) 3395 2947
Hours: Mon – Sat 9am – 4pm, Sun 9am – 3pm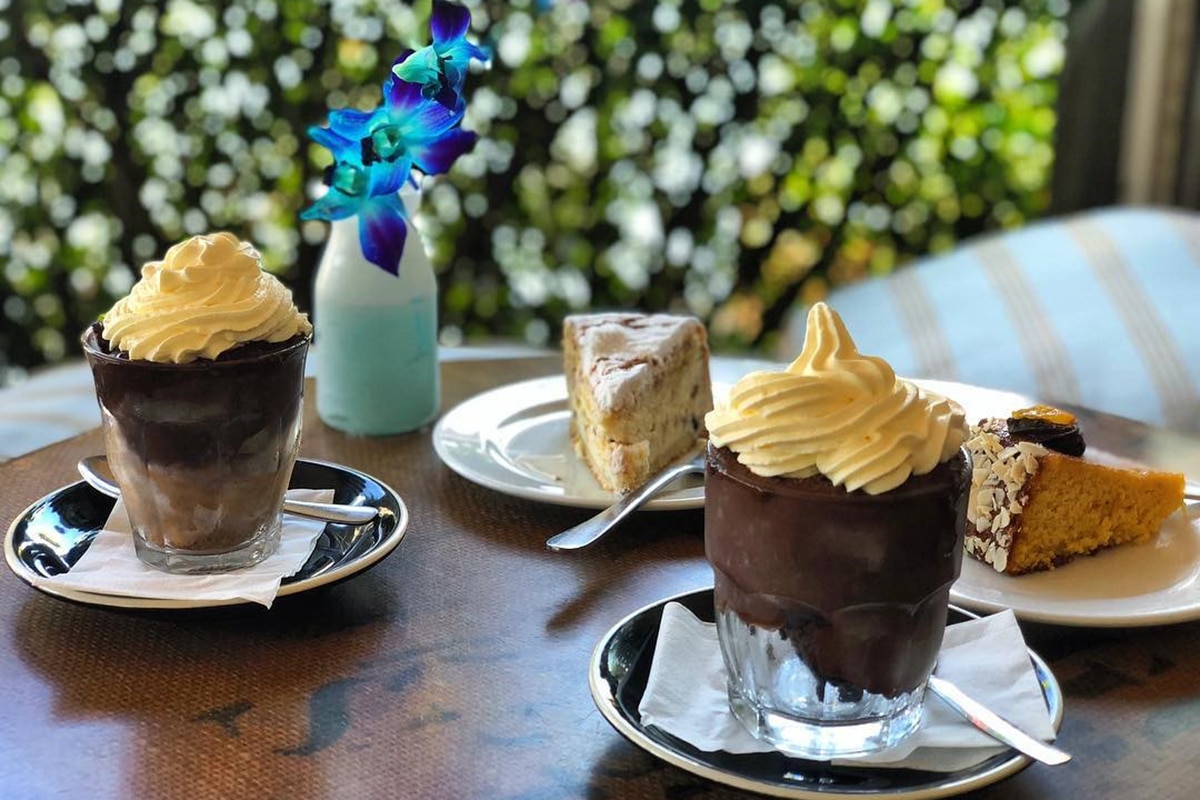 15. Dolci Sapori
An authentic pasticceria, Dolci Sapori (Italian for Sweet Flavours), is a family run attempt to bring the Italian breakfast to Australia. Committing whole heartedly to showcasing it's true identity through soloing in on what they can do well with a few choice sweet goods.
Address: 828 Sandgate Rd, Clayfield
Phone: (07) 3262 2466
Hours: Tues – Sun 7:30am – 3pm
You'll also like:
10 Best Beaches Near Brisbane
20 Restaurants for the Best Thai in Brisbane
14 Spots for the Best Late Night Food in Brisbane
General FAQs
Where's a good place for dessert in brisbane?
Any place that gets you the sweetness you need. Brisbane offers a wide variety of sweet treats, you're best of finding the best spot near you.
Does brisbane have any gelato shops?
Brisbane definitely does! Messina's a well known chain of Gelato spots where you can grab Gelato day or night.