12 Best Golf Driving Ranges in Brisbane
It's easy to see why hitting a bucket of balls at the golf driving range has become such a popular pass time throughout Brisbane. From the weekend golf warriors looking to improve their swing, to the seasoned veterans striving to maintain their handicap, a good driving range can do wonders for a golfer's confidence and ability. Whether you're picking up the sticks (clubs, for all you newbies) for the first time or just looking for somewhere new to swing we've got you covered.
Here's a list of the 12 best golf driving ranges in Brisbane: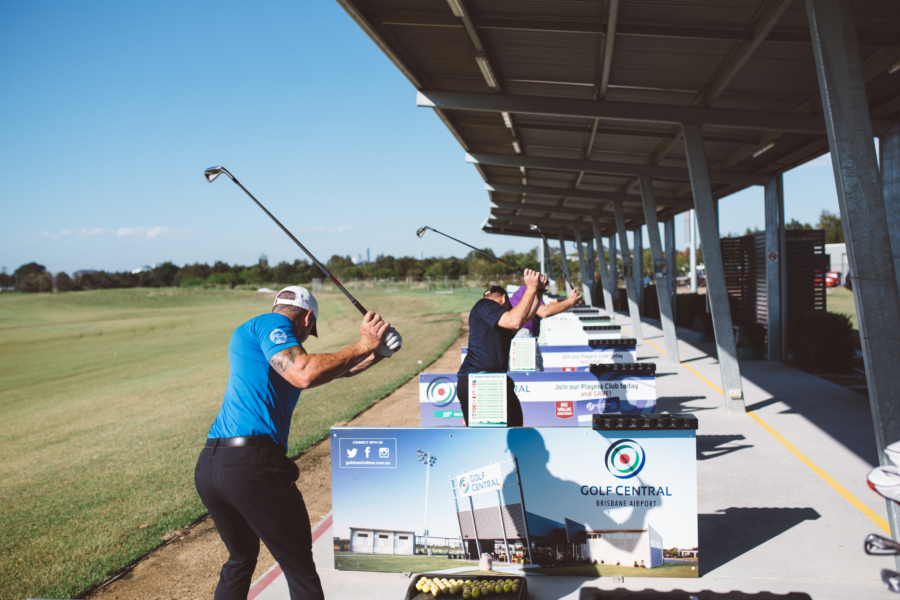 1. Golf Central BNE
Golf Central BNE stands out amongst the Brisbane golf driving ranges because of their Toptracer technology, a tracking system which follows your swing and gives you a better idea of how to improve it. Of course, with this ability to track your swing comes the opportunity for competition, and Golf Central BNE have leant right into this with their group bookings. Challenge your friends to see who can hit their ball the furthest, all while enjoying the food and drinks on offer.
Address: 40 The Circuit, Skygate. Brisbane Airport QLD 4008
Phone: +61 07 3087 7800
Trading Hours: Mon-Sun 7am-10pm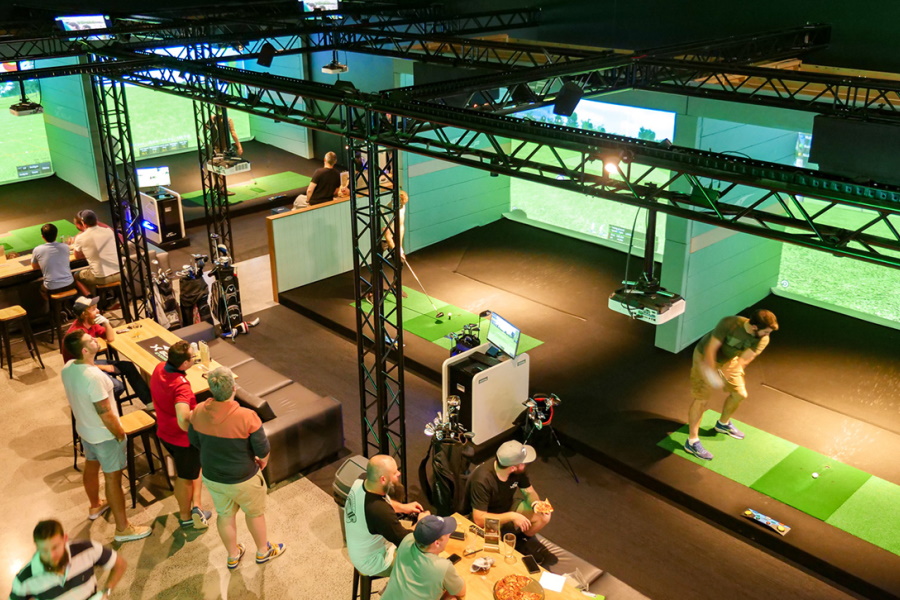 2. X-Golf Enoggera
X-Golf Enoggera is different to other Brisbane golf driving ranges, because of it's totally indoor golfing experience. Using one of their golf simulators, you can enjoy all the fun of golf without having to endure the elements. X-Golf Enoggera is great for parties and functions, with live sports, music, and a fully licenced bar to help you loosen up your swing (for better or worse). And if you're feeling confident, you and two friends can enter the X-League competition to play for the ultimate bragging rights.
Address: 2/72 Pickering St, Enoggera QLD 4051
Phone: +61 07 3157 6105
Trading Hours: Mon-Thu 10am-10pm Fri-Sat 10am-11pm Sun 10am-6pm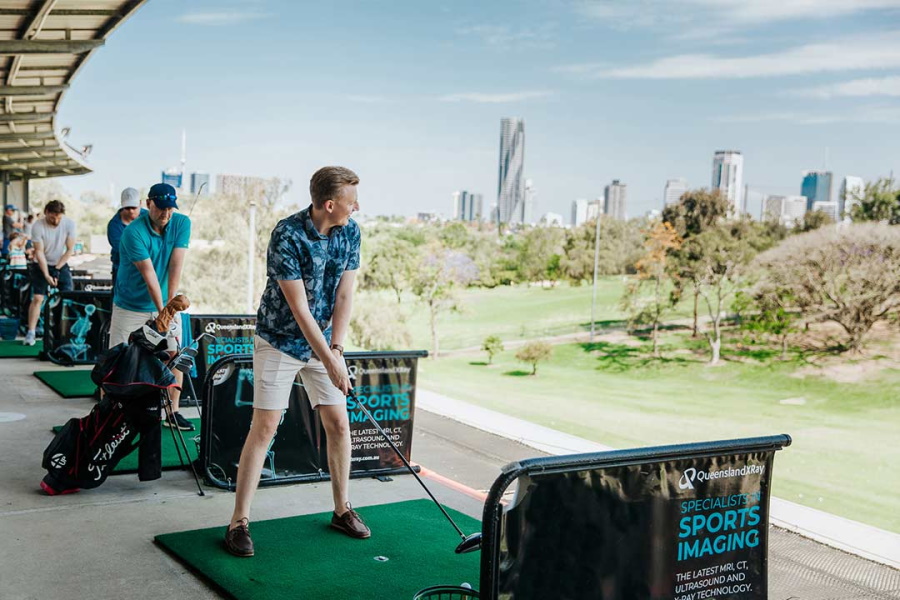 3. Victoria Park Golf Complex
Uniquely located amongst intercity Brisbane, the Victoria Park Golf Complex allows keen golfers to swing through rain, hail, or shine with their all-weather facilities. Bolster your confidence with a drive off the top level, or improve on your short game on the grass hitting tees below. Victoria Park Golf Complex also have an 18 hole putt putt course that will have you in awe of the Brisbane CBD skyline, while you play through challenging terrain for all levels of experienced golfers.
Address: 309 Herston Rd, Herston QLD 4006
Phone: +61 07 3252 0666
Trading Hours: Sun-Thu 6am-10pm, Tues 9am-10pm, Fri-Sat 6am-11pm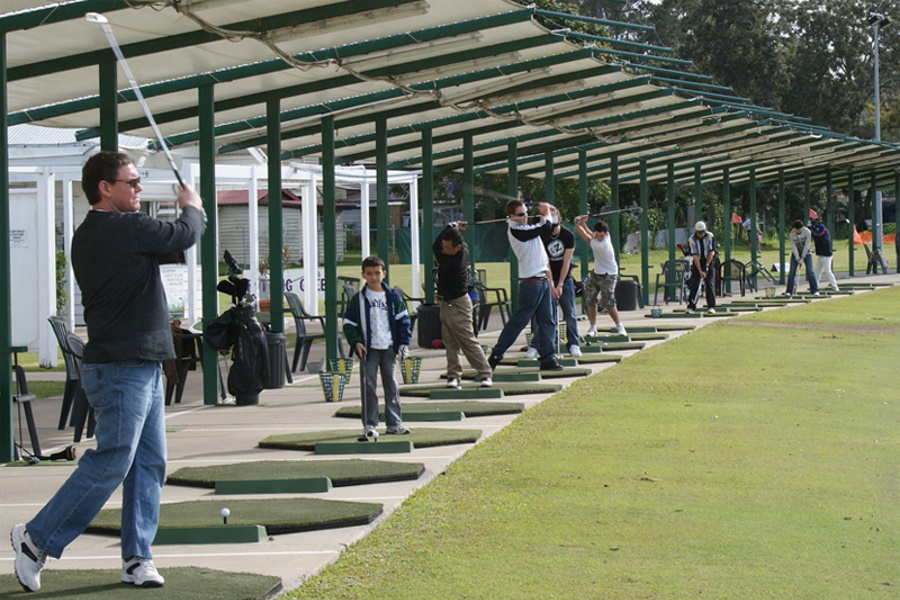 4. Oxley Driving Range Complex
The Oxley Golf Complex is great for golfers wanting to practice on real grass, boasting the largest natural grass tee area in Brisbane. With 50 synthetic grass mats for those still sharpening their skills, the Oxley Golf Complex is a great golf driving range for all levels of experienced golfers. And for fun with the whole family, try the 9-hole and putt putt courses after your warmup bucket.
Address: 1020 Oxley Rd, Oxley QLD 4075
Phone: +61 07 3379 2078
Trading Hours: Mon-Fri 9am-9pm, Sat-Sun 8am-7am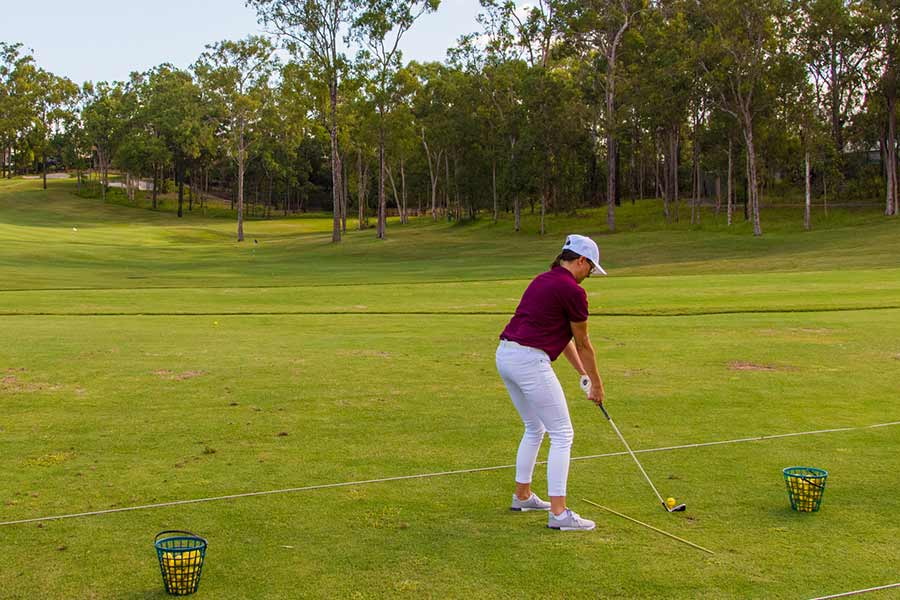 5. Brookwater Golf Driving Range
When it comes to value, you can't beat Brookwater Golf Driving Range on their bundle offers. Offering 300 balls for only AU$60, you can spend your day sending golf balls to the back of the range. After this, if you're feeling eager to play, you can also challenge yourself on the 18 hole course right next door. With plenty of par fives and obstacles, you can find out how much of a difference those 300 balls have made.
Address: 1 Tournament Drive, Brookwater QLD 4300
Phone: +61 07 3814 5500
Trading Hours: Mon-Fri 8am-4pm Sat-Sun 7am-4pm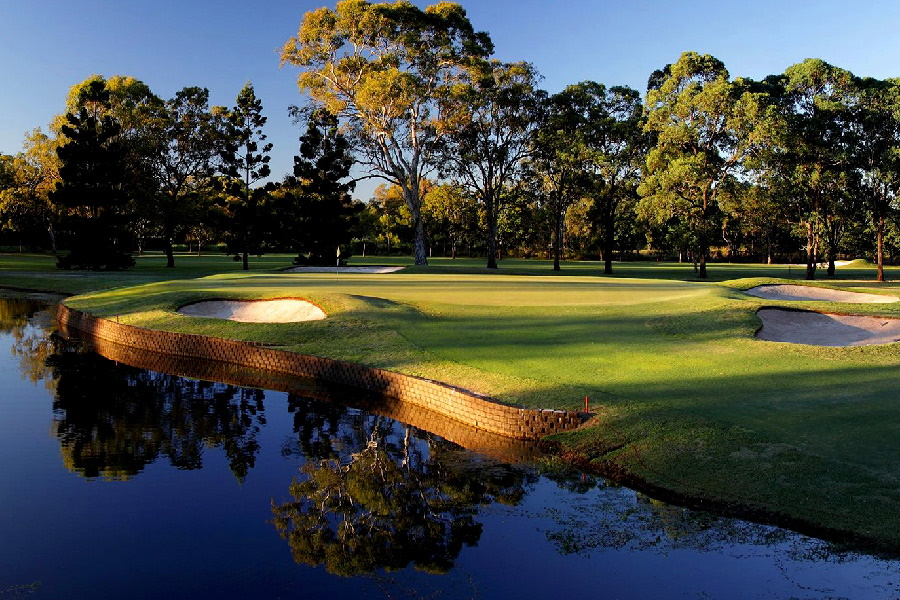 6. Virginia Golf Club
Virginia Golf Club's golf driving range, known affectionately as "The Range of Champions", invites you to enjoy a relaxing experience no matter your skill level. The fully floodlit, fully licensed range allows for players to play through night or day, and if you're looking for a more permanent golf driving range to call home, Virginia Golf Club provide great member rates for their buckets of balls and PGA professionals for lessons.
Address: Elliot Rd, Banyo QLD 4014
Phone: +61 07 3862 8804
Trading Hours: Mon-Sat 9am-8pm Sun 9am-7pm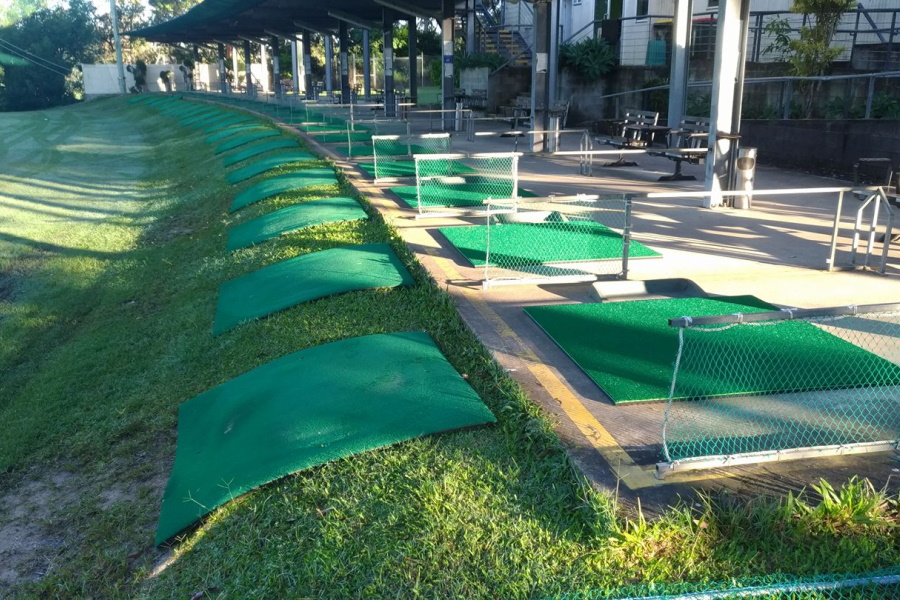 7. Tee Time Driving Range
If you're looking for a golf driving range to try out your swing for the first time, or just to have a muck around with your friends, Tee Time Driving Range provides a relaxed and friendly environment to do just that. Well priced for an mid-week swing, the Tee Time Driving Range can also provide you with clubs if you haven't bought your own yet, as well as a great atmosphere for those one on one lessons amongst family and friends that will last a lifetime.
Address: 76 Learoyd Rd, Algester QLD 4115
Phone: +61 07 3191 9360
Trading Hours: 8am-9:30pm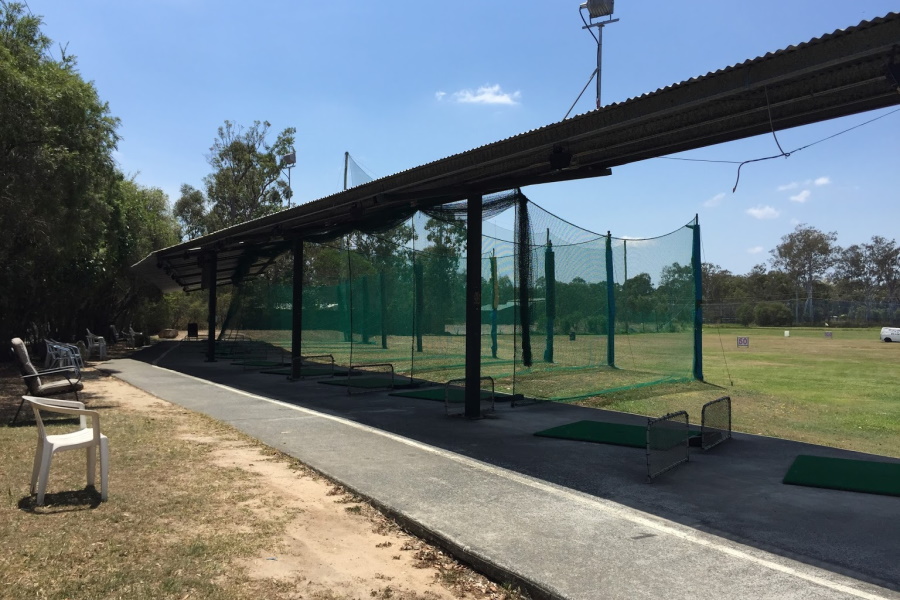 8. Marsden Golf Driving Range
The Marsden Golf Driving Range is another range where all you need to focus on is the ball and your swing. Taking things back to basics, without the simulators and tracking technology, the Marsden Golf Driving Range is a family friendly facility great for a fun night with friends and family.
Address: 129 Fourth Avenue, Marsden QLD 4312
Phone: +61 04 4955 4401
Trading Hours: Unavailable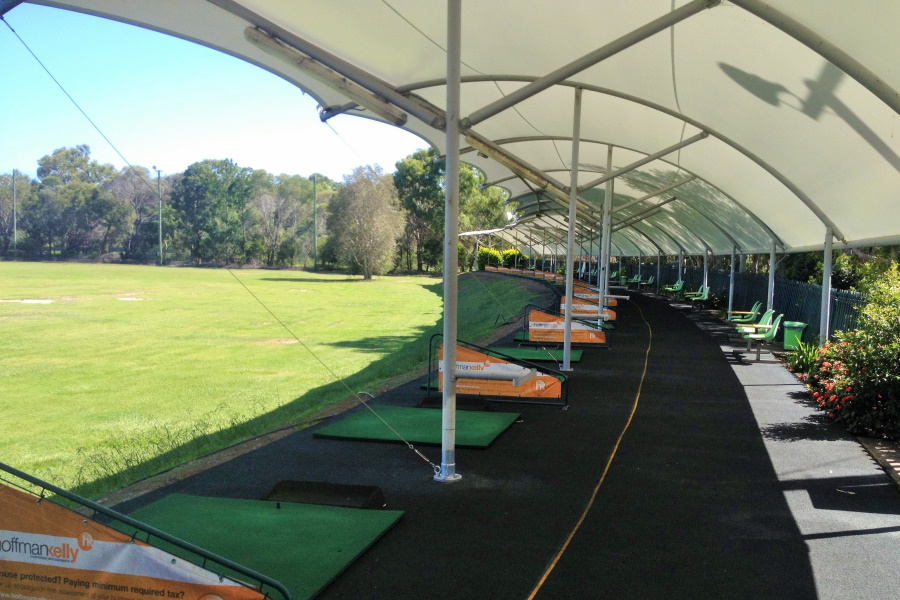 9. Capalaba Driving Range – Mister Tee's
On name alone, Mister Tee's Golf Driving Range wins best golf driving range in Brisbane. But if you need more than that, Mister Tee's is a smaller range, making it great for group bookings and corporate functions. The range provides short game facilities such as bunkers and chipping greens, so you can work on all the things you hope to do in a real game. I pity the fool who passes on this golf driving range.
Address: 1811 Mt Gravatt Capalaba Rd, Chandler QLD 4155
Phone: +61 07 3823 4403
Trading Hours: Mon 11am-7pm Tues-Thur 8am-7pm Fri-Sat 8am-6pm Sun 9am-6pm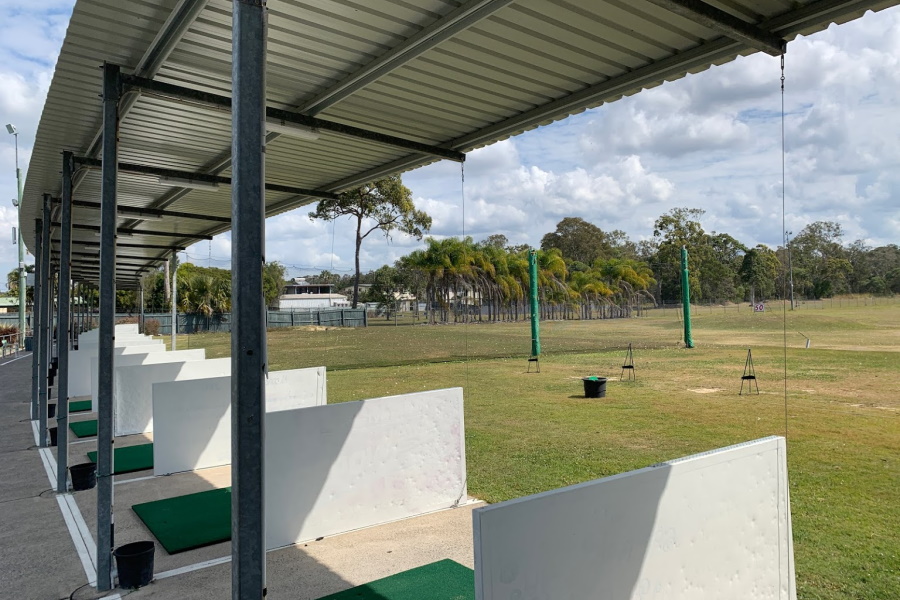 10. Deception Bay Driving Range & Mini Golf
Deception Bay have recently completed a putt putt course so great, that they've changed their name to include it. Along with the mini golf, the Deception Bay driving range is another great range to improve upon your long and short game skills, with weatherproof facilities and a fully flood lit range. Providing the best of both worlds of golf, Deception Bay Driving Range & Mini Golf is a must do for any family looking for fun.
Address: 7 Olive St, Deception Bay QLD 4508
Phone: +61 07 3204 0000
Trading Hours: Sun-Fri 9am-6pm Sat 8am-6pm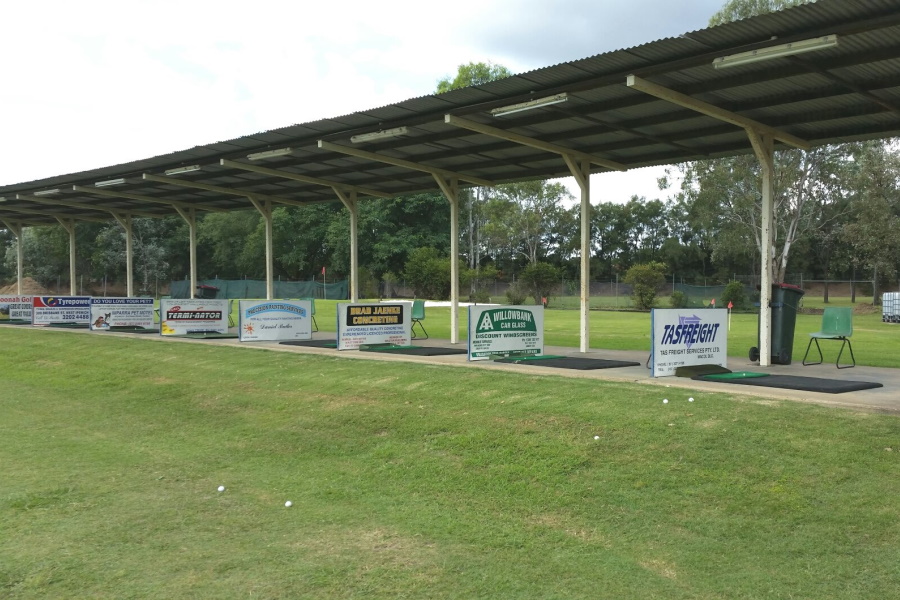 11. Ipswich Golf Driving Range
The driving range can be thirsty work, so it's fitting that the Ipswich Golf Driving Range has The Coffee Corner, with barista made coffee, milkshakes, frappes among much, much more. Ipswich is another golf driving range fitted with weather protected hitting mats and a flood lit field, meaning that you've got no excuse not to get out there and have a swing. With 18 holes of putt putt and an 18 hole golf course next door, the Ipswich Golf Driving Range is a great facility to warm up on before a big (or mini) game.
Address: 59 Huxham St, Raceview QLD 4305
Phone: +61 07 3288 9520
Trading Hours: Mon-Sat 8am-8:30pm Sun 8am-6:30pm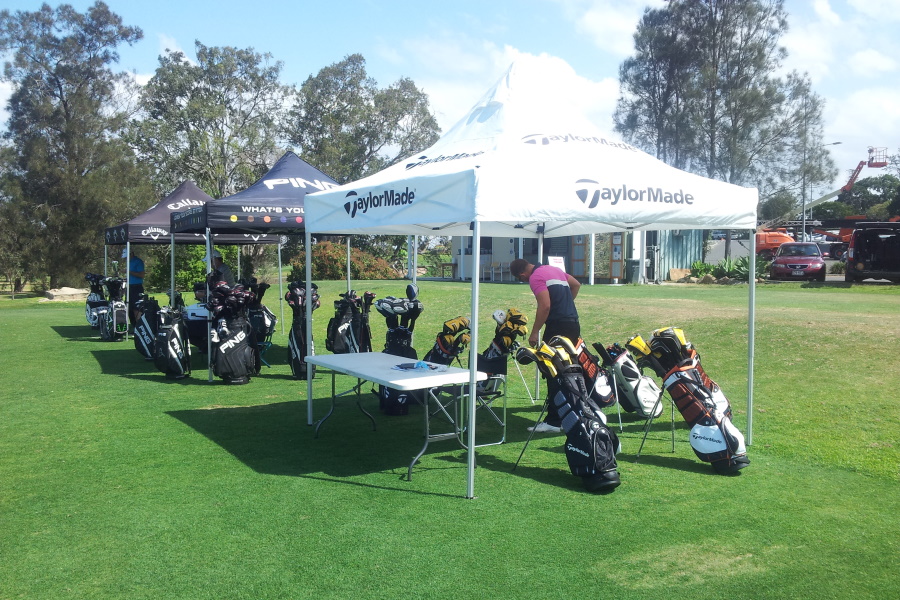 12. Nudgee Golf Club
Wrapping up our 12 best golf driving ranges in Brisbane is the driving range of Nudgee Golf Club. Although Nudgee Golf Club is private, they have opened their driving range to the general public. And as you can imagine, with this esteemed private club comes a very well-groomed driving range. The range itself is littered with targets, perfect for practicing with your irons and wedge off their natural grass tees.
Address: 1207 Nudgee Road, Nudgee QLD 4014
Phone: +61 07 3267 7744
Trading Hours: Mon-Fri 6am-5:30pm Sat-Sun 5:30am-5:30pm
General FAQ
What is the best golf driving range in Brisbane?
For its tracking services, and great facilities for individual or group bookings, Golf Central BNE is the best golf driving range in Brisbane.
Which golf driving ranges are good for kids?
Tee Time Driving Range is the best for teaching kids the fundamentals of golf in a fun and stress free environment.
Which golf driving ranges in Brisbane have mini golf?
Golf Central BNE, Victoria Park Golf Complex, Oxley Golf Complex, Deception Bay Driving Range & Mini Golf, and Ipswich Golf Driving Range have putt putt courses.