7 Spots for the Best High Tea in Canberra
Where else can you indulge in fluffy scones, fancy finger sandwiches and decadent cakes, accompanied by bubbling champagne? The answer is none other than the long-held tradition of high tea. Hailing all the way from Britain in the 1700s, there's a pretty good reason high tea is still as popular as ever, and with countless locations all over the country, it turns out Canberra is leading the way.
Best of Canberra High Tea
Best High Tea in Canberra
Whether you're celebrating a special occasion, or just keen for something different for your Sunday afternoon, Canberra knows what's up when it comes to the finest and most delicious high tea – here is our list of spots for the best high tea in Canberra.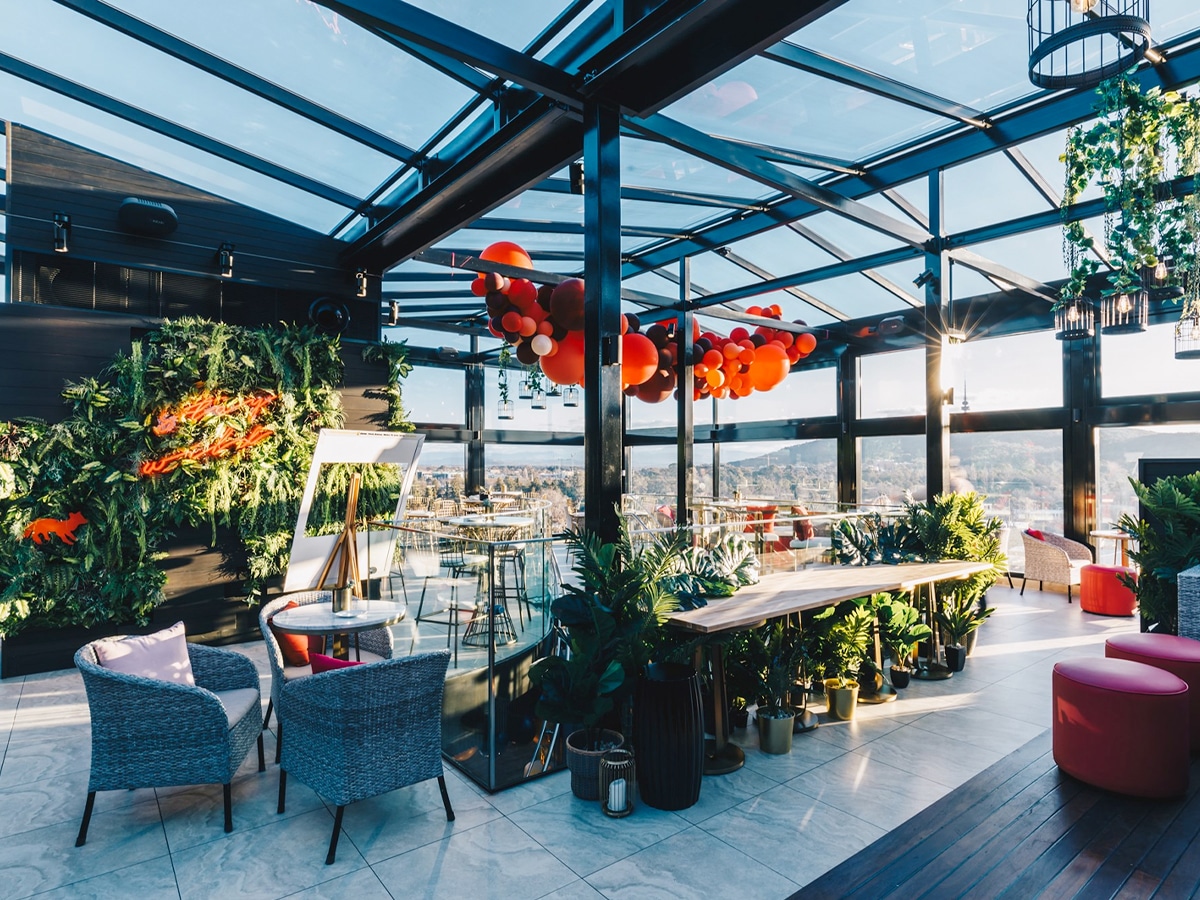 1. Howling High Tea at The Howling Moon
Best for: Drinks
Canberra's highest rooftop bar also hosts one of the best high teas in the city, and with views like the ones at The Howling Moon, we can't pass up this opportunity. The venue's high tea offering is known for its trendy spin, typical of the hipster hot spot. What does this mean? It means you can expect an innovative menu with bites like green tea tiramisu, mini lamb burgers alongside colourful cocktails or, of course, a glass or two of champagne. Best of all, the incredible menu is set against one of the best views in the city, giving you the perfect backdrop to enjoy a glass of bubbly, indulge in a few finger sandwiches and be just a little bit posh.
Location: Level 6/150 Northbourne Ave, Braddon ACT
Contact: (02) 6248 5311
Hours: Saturday, 12pm – 1:30pm and 2pm – 3.30pm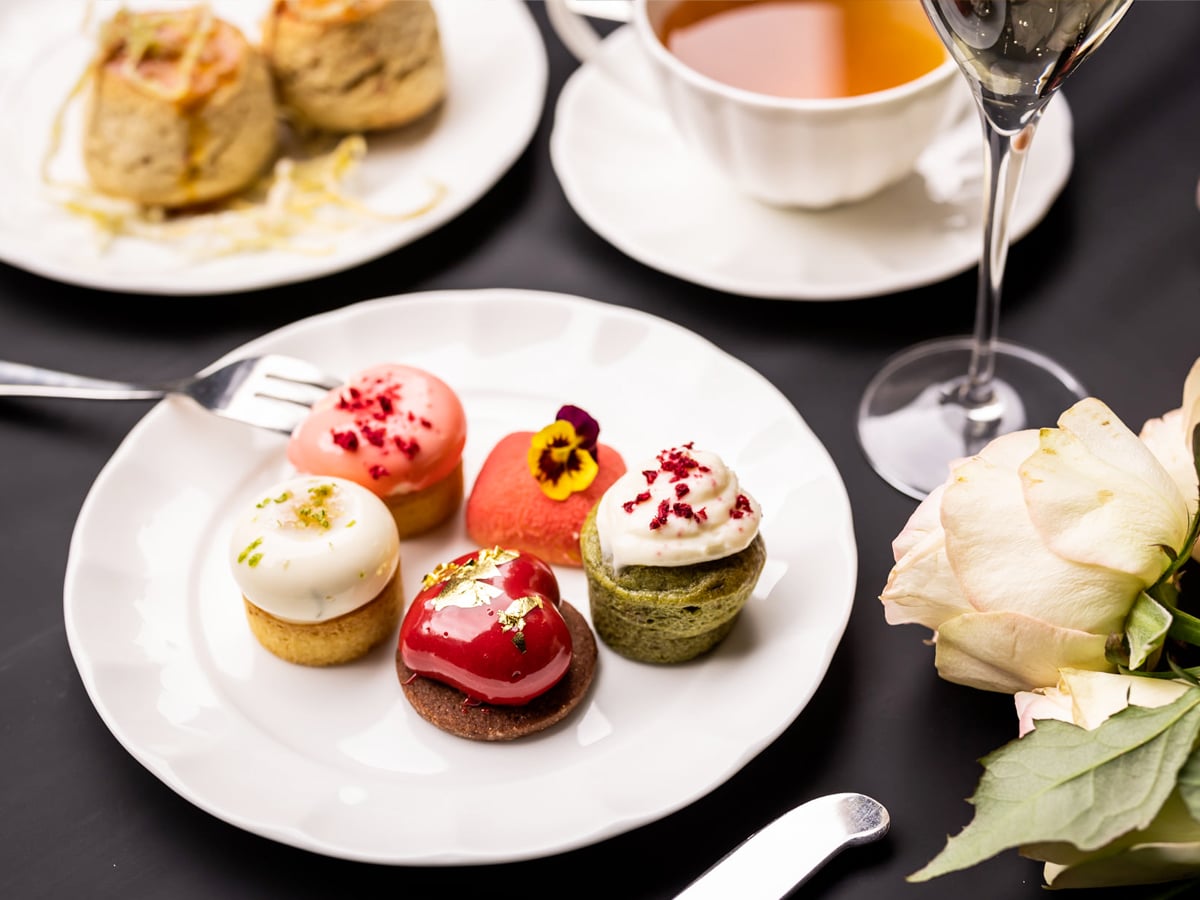 2. Buvette High Tea at Buvette Bistro & Wine Bar
Best for: Selection
One of the most exclusive spots for the best high tea in Canberra, Buvette is all about the finer things in life. The venue's lineup of treats include French pastries, classic scones, provencale quiches, soft sandwiches, buttery croissants, macarons and gateaux, just to name a few. If this isn't enough to already have you drooling, their selection of teas, champagne and tea cocktails makes for an experience you and your tastebuds won't forget. For high tea options, Buvette offers a few different selections, however, it's hard to go past the bottomless champagne deal. Come for the drinks and stay for the selection of great food.
---
Featured Video from Man of Many
---
Location: 18 National Circuit, Barton
Contact: (02) 6163 1818
Hours: Saturdays from 11.30 am and Sundays at 12 pm and 2.30 pm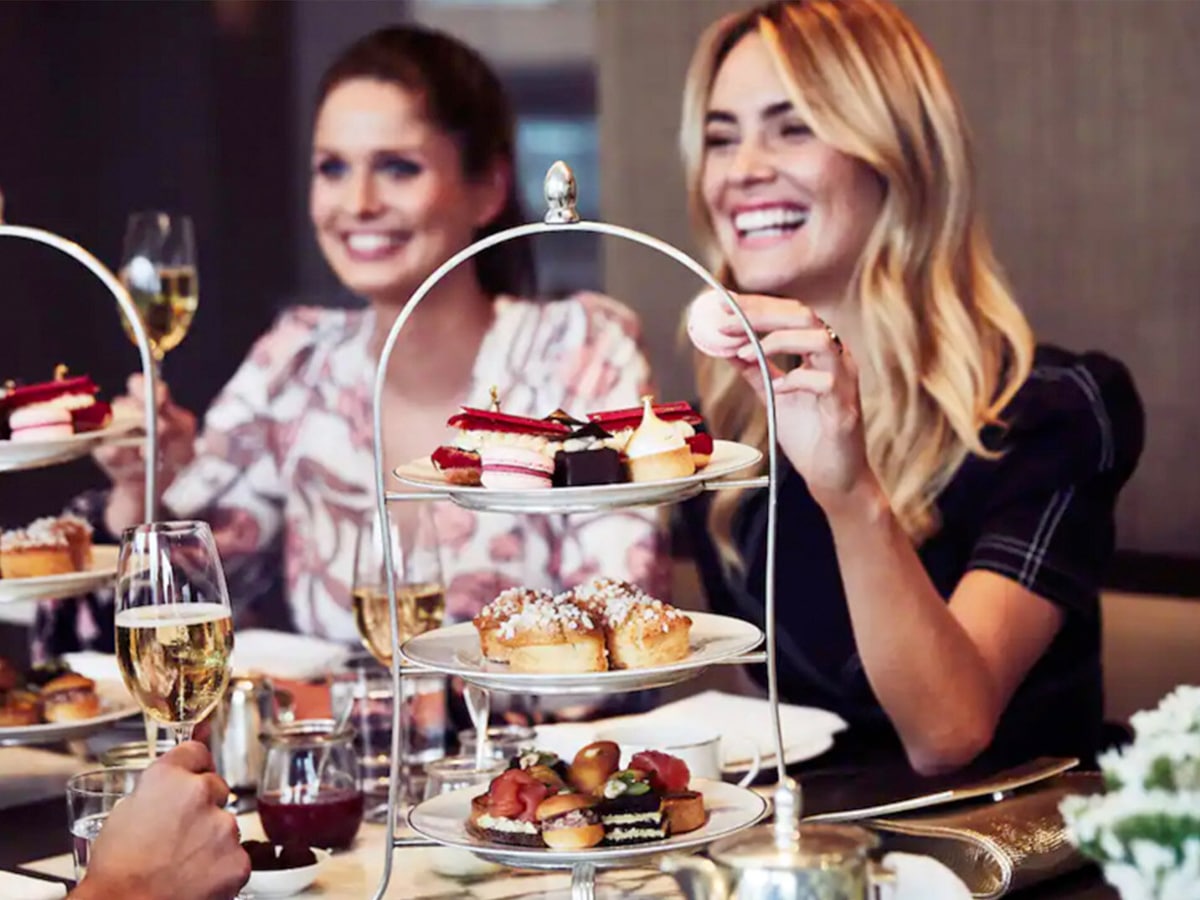 3. Afternoon Tea Stand at Hyatt Hotel
Heralded as an institution in the nation's capital, known for its love of all things elegant and classy, The Hyatt is also home to one of the best high teas in Canberra. The heritage-listed tea lounge is the perfect location for an afternoon of embracing your inner-Brit, the old-world charm complemented by a classic array of finger sandwiches, scones, delicious cakes, teas and wine – you could be fooled into thinking you were the Queen of England herself! A go-to when it comes to choosing a high tea experience you know won't disappoint, you really can't go wrong.
Location: 120 Commonwealth Ave, Canberra
Contact: (02) 6270 1234
Hours: Monday – Friday, 10.30am – 5pm, Saturday – Sunday, 10am – 4.30pm
Afternoon Tea Stand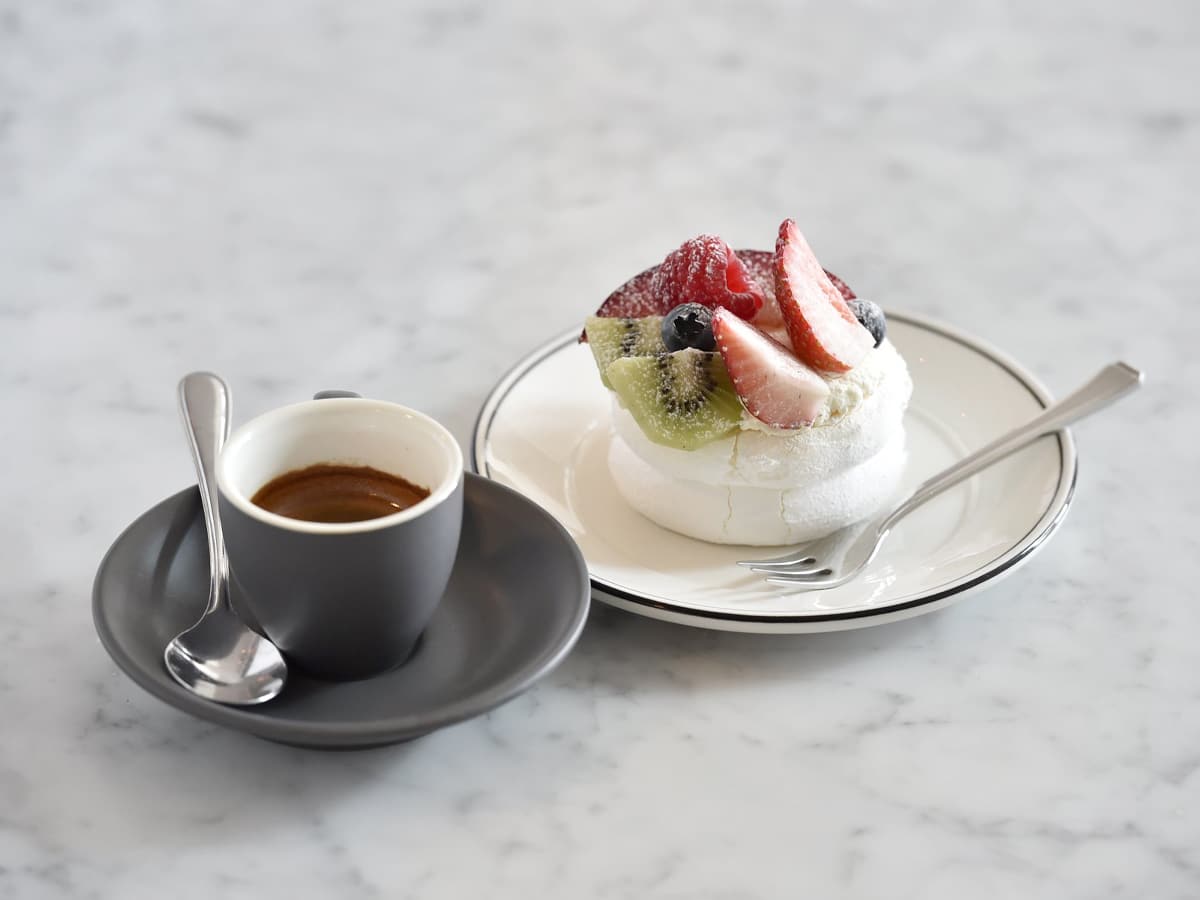 4. Queen's Terrace Café at Parliament House
Best for: Value for Money
Yes, Parliament House itself hosts a high tea, which means you can enjoy scones and tiny sandwiches in the home of some of Australia's most powerful people. Plus, if you're a visitor to the nation's capital, it also means you can tick off a tourist must-do while enjoying some sweet and savoury delicacies fit only for the best. One of the reasons we love this high tea experience is the Aussie twist they put on the menu offerings – think lamingtons (of course) and lots of native ingredients like the lemon myrtle crumble choux.
Location: Parliament Dr, Capital Hill
Contact: (02) 6277 5239
Hours: Saturday – Sunday, 11.30 am – 12.30 pm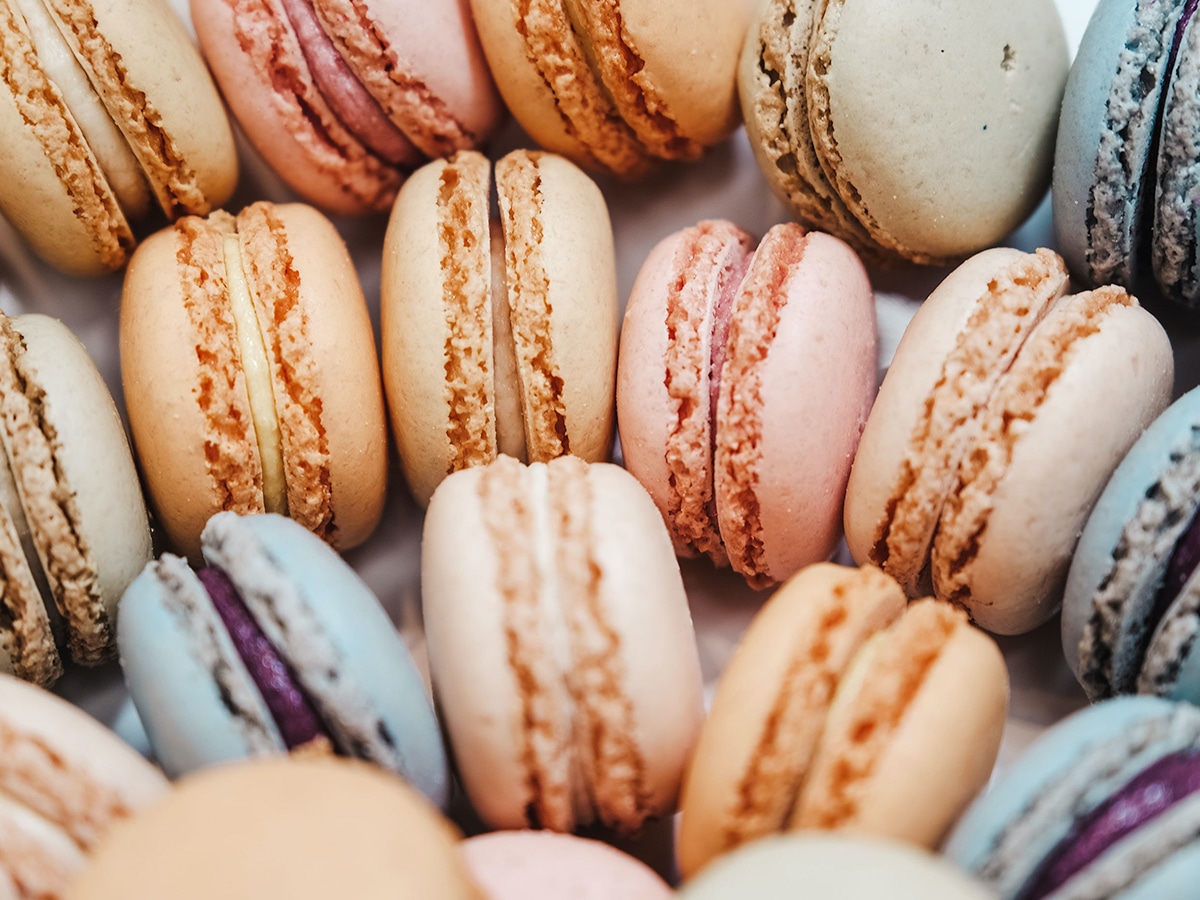 5. Tea Salon High Tea at Blissiimo
Another popular spot for the best high tea in Canberra is the Tea Salon at Blissiimo. The fit-out is as decadent as the bites on offer – adorned with velvet sofas, plenty of brass notes and a subtle Persian charm. In terms of the menu, you can expect more French-inspired flavours, like macaroons, tarts, cookies and savoury bites too. We recommend ordering some of their Mariage Freres Tea- their speciality.
Location: 30 Lonsdale St, Braddon
Contact: 0435 992 226
Hours: Wednesday – Sunday 11 am – 2 pm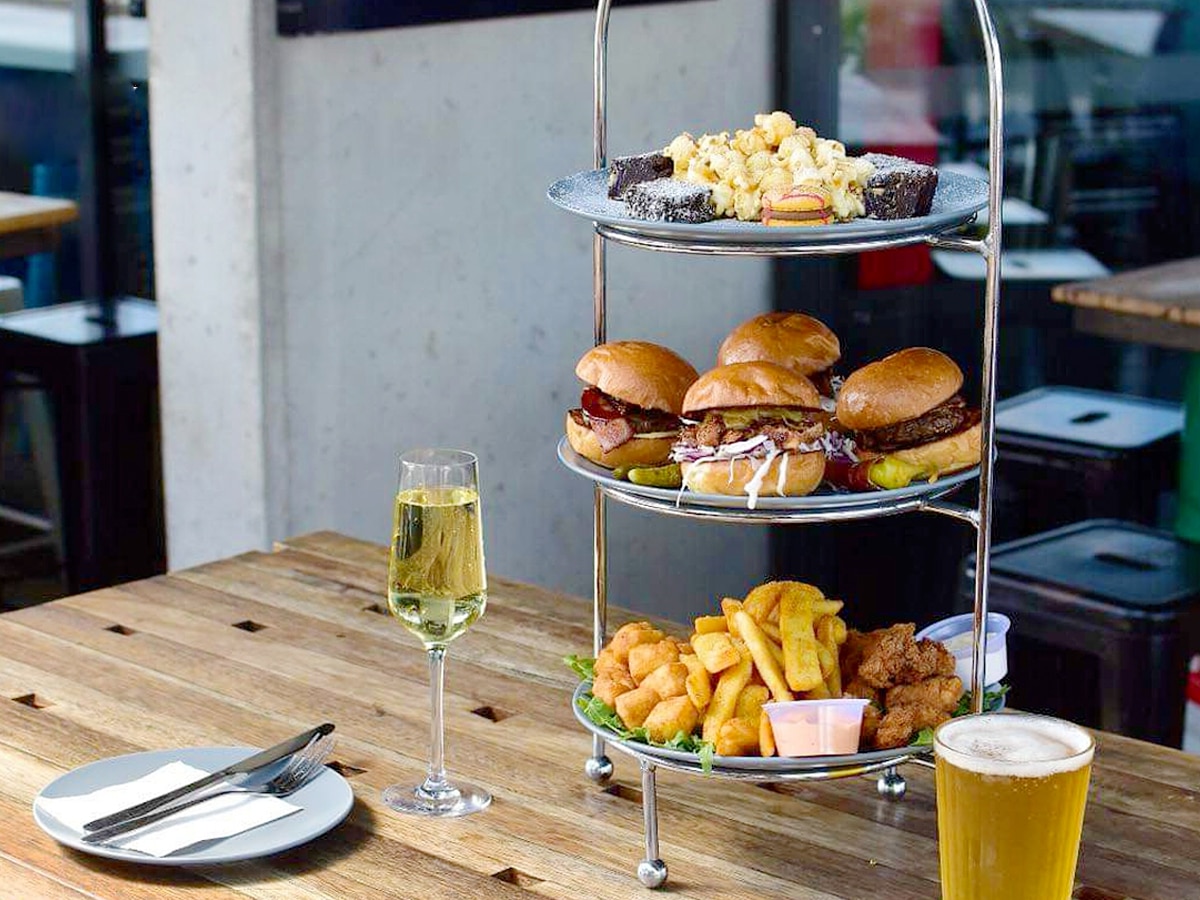 6. Burger High Tea at Beef & Barley
OK, this is no ordinary high tea, which is why we love it. For something a little bit different, at this high tea, burgers are the star of the show. Continuing with the theme, accompanying the delicious pork and beef sliders are chips, halloumi bites, popcorn chicken and schooners, bubbles or tea, if you want to keep it a little bit traditional. The sweets selection is also a game-changer – with caramelised popcorn and brownie bites just some of the treats up for grabs.
Location: Kingston Foreshore &, Eyre St, Kingston
Contact: (02) 6199 3366
Hours: Tuesday – Thursday 11.30 am – 2.30 pm and 5.00 pm – 8.30 pm, Friday 11.30 am – 9.30 pm, Saturday – Sunday 10am til late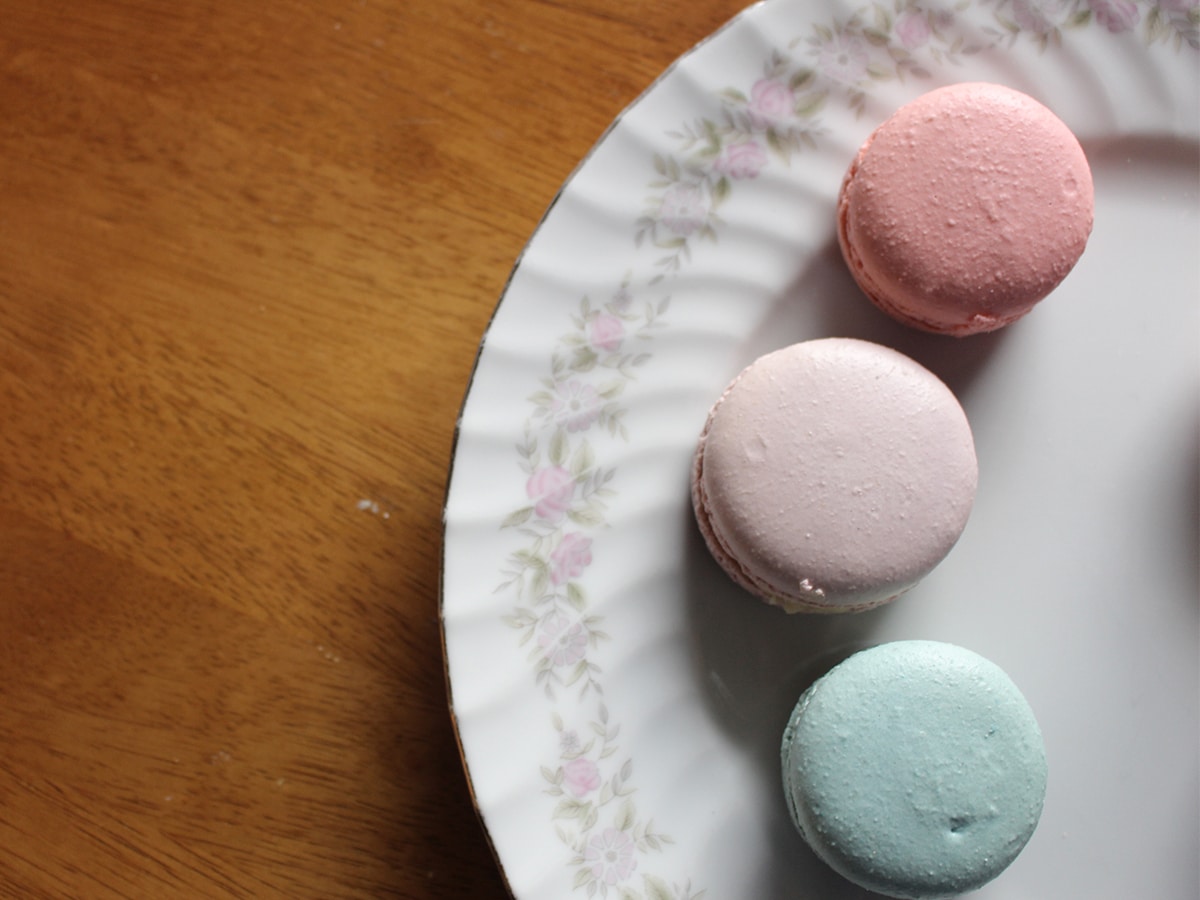 7. Giggly High Tea at First Edition Canberra
If you like your high tea with a side of booze (no judgement,) then this is one of the best high Teas in Canberra for you. Along with scrumptious sweet and savoury delights and unlimited loose-leaf tea, this high tea includes free-flowing teapot cocktails, with two types of cocktails to choose between. You can see why they call it the Giggly High Tea. Cheers.
Location: Level 1/65 Northbourne Ave, Canberra
Contact: (02) 6245 5000
Hours: Saturday, 11 am – 1 pm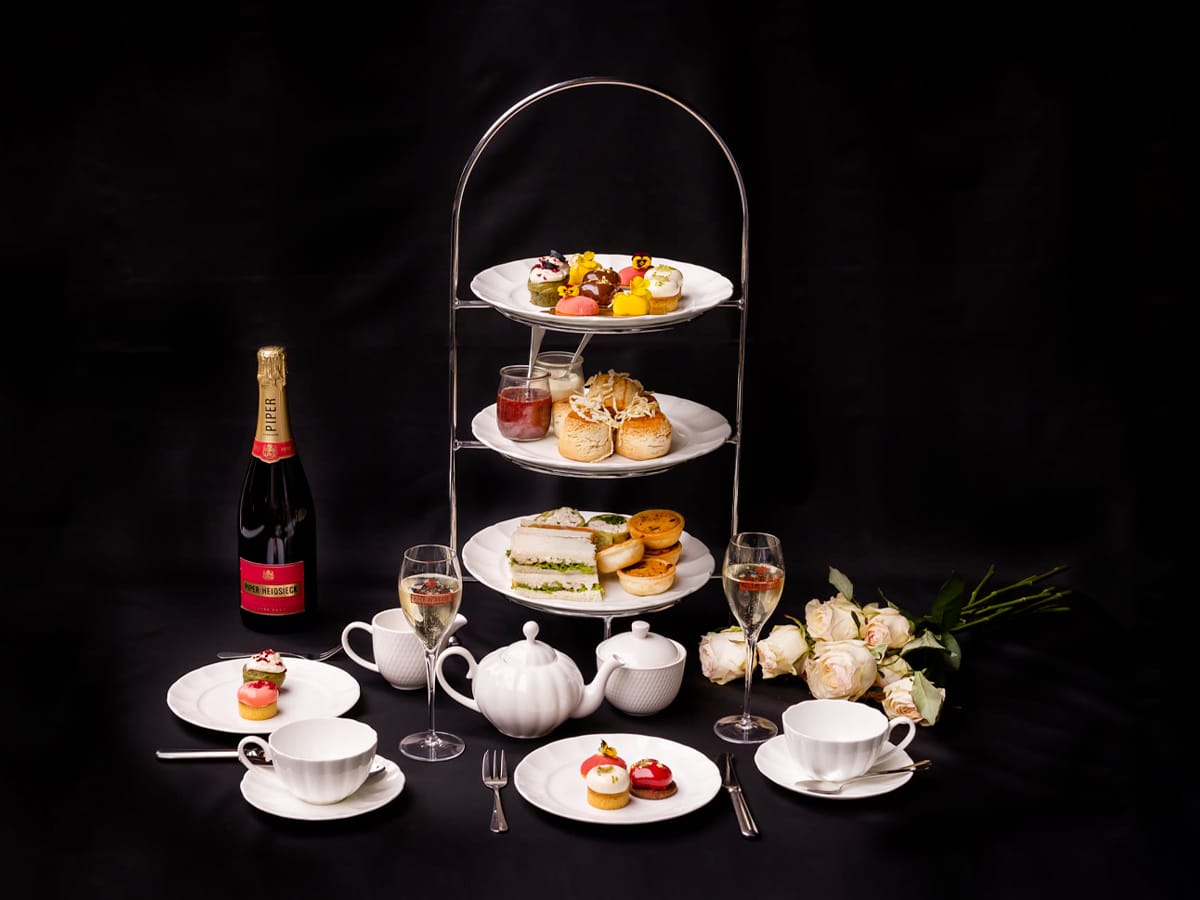 What is High Tea?
Despite what you may think, the meaning behind the phrase High Tea is very literal. High tea is a traditional activity that involved drinking tea, sitting in high-backed chairs and eating an assortment of plated items, such as cold meat, vegetables and finger sandwiches. While it does bear a few similarities to afternoon tea, there are a few key quirks with this very British activity. According to Food Republic, the culinary event is bit closer to dinner in the conventional sense, with the word 'tea' generally referring to a meal happening between 5pm and 7pm in most working parts of England.
History of High Tea
Unsurprisingly, England is where the craze kicked off, instigated by a series of wealthy aristocrats and socialites looking to bolster the entertainment between major meals in the mid-18th century. The leisurely nature of the meal, coupled with the ostentatious high-backed chairs feed well into the notion of high-class appeal, however, it wasn't long before high tea made its way into the homes of ordinary folk. At the turn of the Industrial Revolution, factory workers were forced to stay late and work through evening meal times, resulting in a secondary food break being needed around 6pm. Thus, the modern format of the high tea arrived, including foods, drinks and activities accessible to most.
Typical High Tea Foods
At most high tea establishments, you'll find a set menu of foods and drinks, however, there are usually a few unique elements added. Some venues will offer alcohol, most notably champagne, to add an indulgent touch to the event, while others will simply focus on tea and coffee. Irrespective, you're almost guaranteed to find crustless "tea sandwiches" in variations like egg and watercress, cucumber, smoked salmon and coronation chicken.
Things to Consider for Canberra High Tea
Ambience – Consider whether you like a buzzing and pulsing restaurant experience, or something more intimate and quiet.
BYO – Can you bring your own booze? And is there a corkage fee?
Vegetarian options – Most high tea restaurants are super vego-friendly and are therefore great at catering to vegans and vegetarians, but it's best to check the website before you go to avoid disappointment.
Price – High tea is not a cheap exercise, so it's important to think about how much dosh you're willing to spend, or not.
Alternatives to High Tea in Canberra
If you don't feel like stepping into the upscale world of high tea just yet, that's OK. In the meantime, why not check out our rundown on the best steakhouses, Italian restaurants, burger joints and Asian fusion restaurants in Melbourne?
How We Chose This List of Best High Tea in Canberra
This list was compiled through personal experience and online research, plus through commentary from food critics and expert restaurant reviews. We only looked at restaurants with a rating of 4.0/5 on Google Reviews and took into account the major gripes and positives from the public. We also studied a series of reviews from prominent critics and online publications such as Australian Good Food Guide, allowing us to cull it down to the best high tea in Canberra.
High Tea in Canberra FAQs
What is the best high tea in Canberra near the CBD?
The best high tea in Canberra near the CBD is The Afternoon Tea Stand at the Hyatt Hotel. It has a great selection of food and drinks and is located ina. beautiful building loaded with great atmosphere and topped off with world-class service.
What is the best high tea in Canberra near Kingston?
The best high tea in Canberra near Kingston is Burger High Tea at Beef & Barley. Not a usual high tea, this option has burgers, chips and friend food aplenty.
What is the best high tea in Canberra near Fyshwick?
The best high tea in Canberra near Fyshwick is Buvette High Tea at Buvette Bistro & Wine Bar. A more traditional upper-class option, you can expect to find all the usual finger sandwiches and teas here.
---
Featured Video from Man of Many