15 Best Asian Fusion Restaurants in Melbourne
Asian fusion is one of those cuisines that everyone can enjoy. And yes, I mean everyone, including that one fussy friend in the group who can never decide where to eat or what to order (you know who you are). The good news for you is we've rounded up Melbourne's best Asian fusion restaurants to satisfy the more adventurous palates, and comfort those who like to stick to the familiar. From Yoi Melbourne, with the best selection, to Lagoon dining for a fancier option, we've got all the best Asian restaurants in Melbourne covered.
Best Asian fusion restaurants in Melbourne at a glance
Our list of the best Asian fusion restaurants in Melbourne goes like this.
Now we've had a look at our favourites, let's check out the complete list.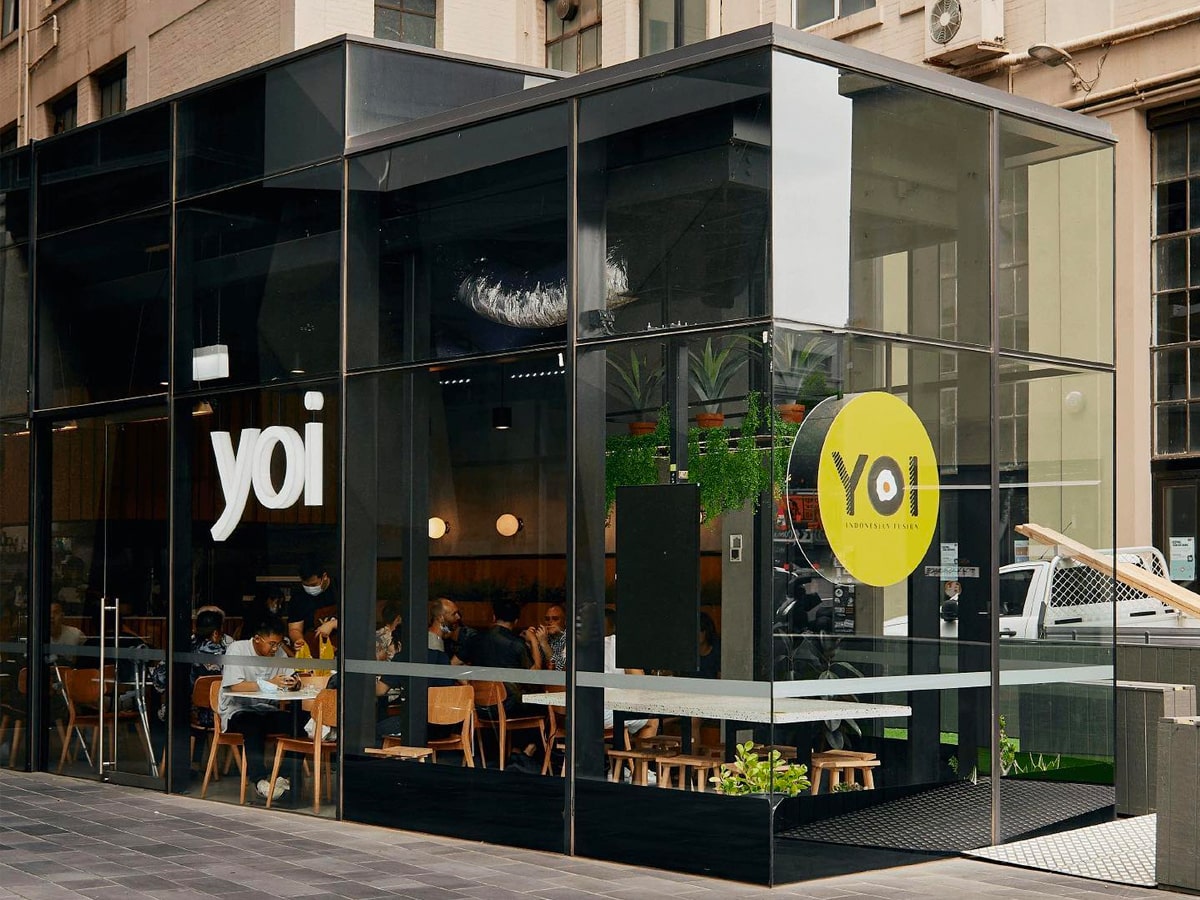 1. YOI Indonesian Fusion
Yoi Melbourne is one of the city's best Asian fusion restaurants, hands down – especially if you love Indonesian fusion (me). Right in the middle of Melbourne CBD and open every day of the week, Yoi will satisfy your taste buds with a ginormous selection of dishes from the signature Salted Egg Chicken (must-try) to the more familiar Mie Goreng Sambal Matah.
Address: 1/155 Franklin St, Melbourne VIC 3000
Hours: Mon-Thurs 11am-9pm, Fri-Sun 11am-9.30pm
Phone: (03) 9043 1530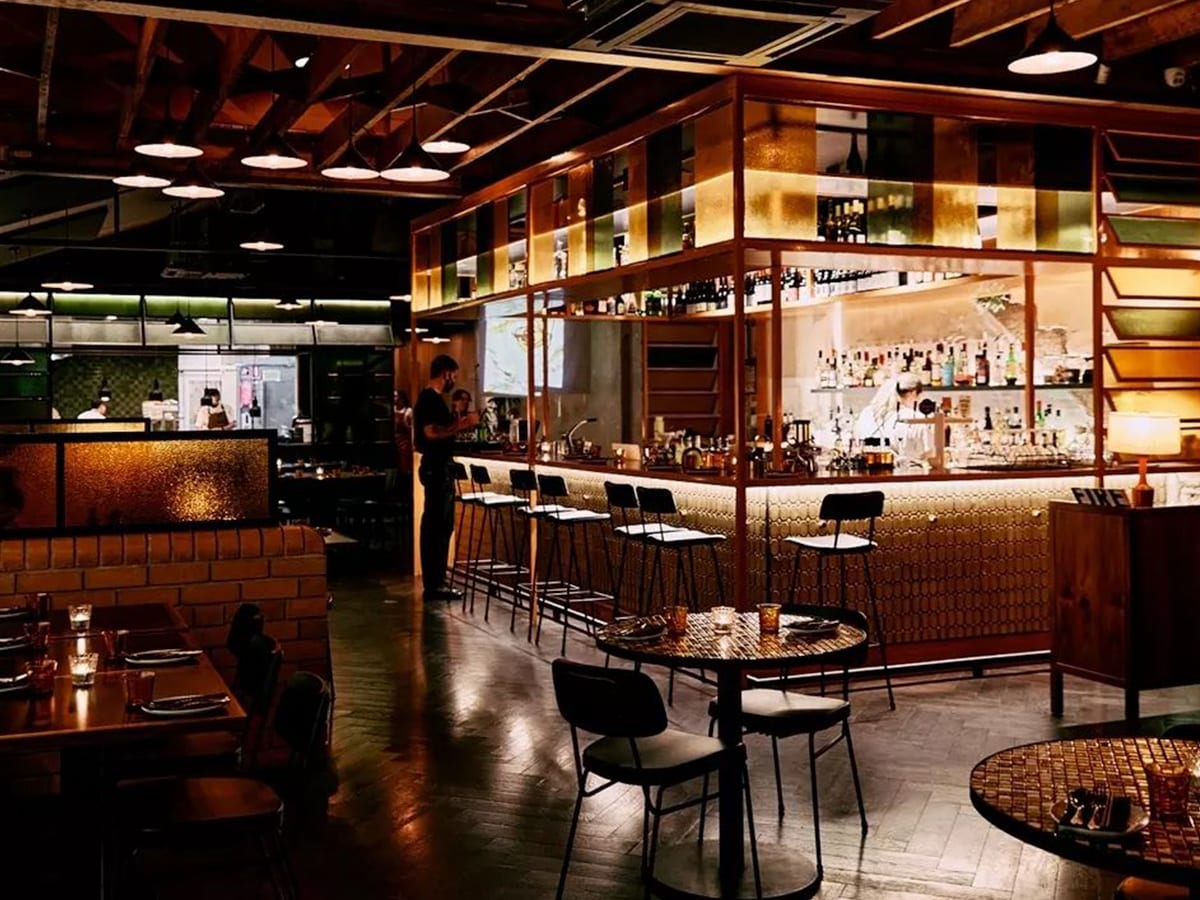 2. Firebird
Asian fusion complete with smoky finishes and plenty of wood-fire charring is an absolute winner at Firebird where the chefs serve up delicious Vietnamese-style grub that'll make you feel like you're smack bang in the streets of Vietnam. Part of the brilliant Commune Group (who is also behind Hanoi Hannah, Tokyo Tina and wine bar Neptune), you can expect tantalising meals from the fire like Duck L'Orange, pork chop, fire-tossed pipis and charred cabbage.
Address: 223 High St, Prahran VIC 3181
Hours: Tue-Thur 6-10pm, Fri 5:30-11pm, Sat-Sun 12-4pm & 5:30-11pm
Phone: (03) 9088 8093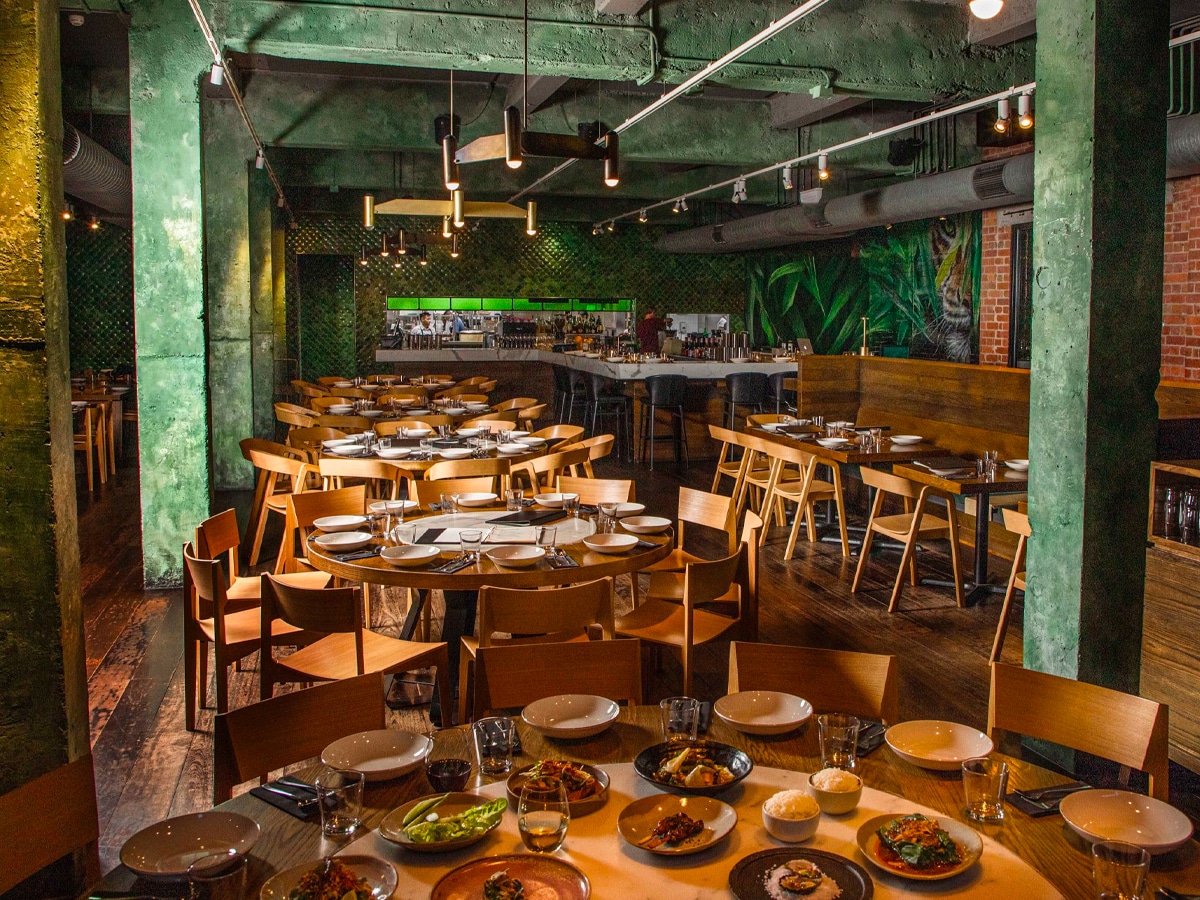 3. Longrain Melbourne
If an immaculate vibe and atmosphere are your go-to's when dining out, you can't go past the iconic Longrain Melbourne. From one of Australia's leading chefs and restaurateurs Scott Pickett, this vibrant and contemporary Thai-style restaurant is a true Melbourne establishment. Inspired by a communal eating philosophy, most dishes are made to be shared banquet style. With plenty of Thai-inspired cocktails, including a bar upstairs to booze the night away, you've got everything you need for a banging eve.
---
Featured Video from Man of Many
---
Address: 44 Little Bourke St, Melbourne VIC 3000
Hours: Mon-Thurs 5:30-10pm, Friday 12-3pm & 5-11pm, Sat-Sun 5-11pm
Phone: (03) 9653 1600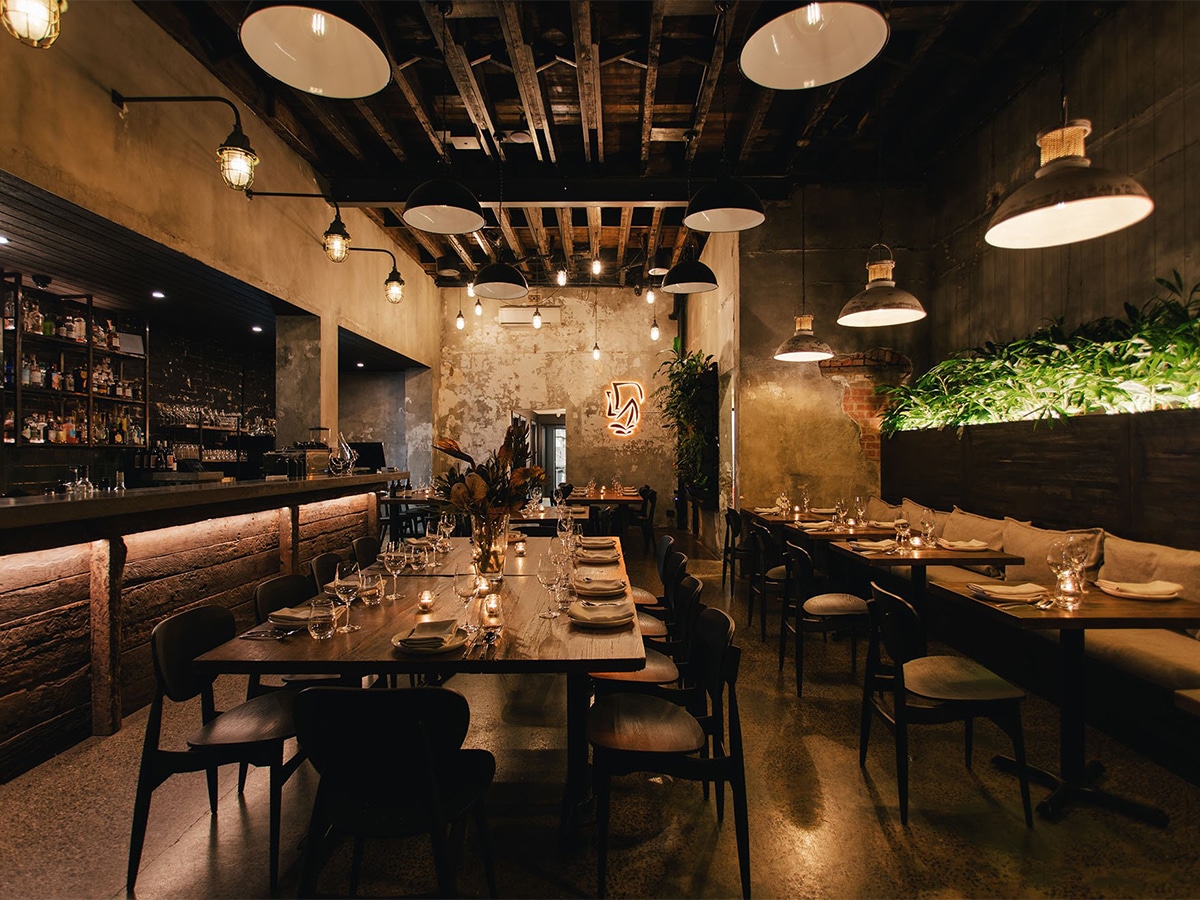 4. Kekou
On Richmond's lively Bridge Rd sits Asian fusion foodie heaven and craft beer venue Kekou. With a warm and welcoming ambience that serves up a rotating craft beer offering and a menu designed for sharing, Kekou is the go-to for Asian food with flavour and depth. Expect tasty wok-fried delights like eggplant with umami mushroom, as well as plenty of tasty meat options like twice-cooked pork belly, wagyu flank and much, much more.
Address: 396 Bridge Rd, Richmond VIC 3121
Hours: Mon-Fri 6-11pm, Sat-Sun 12-3pm & 6-11pm
Phone: (03) 9089 7299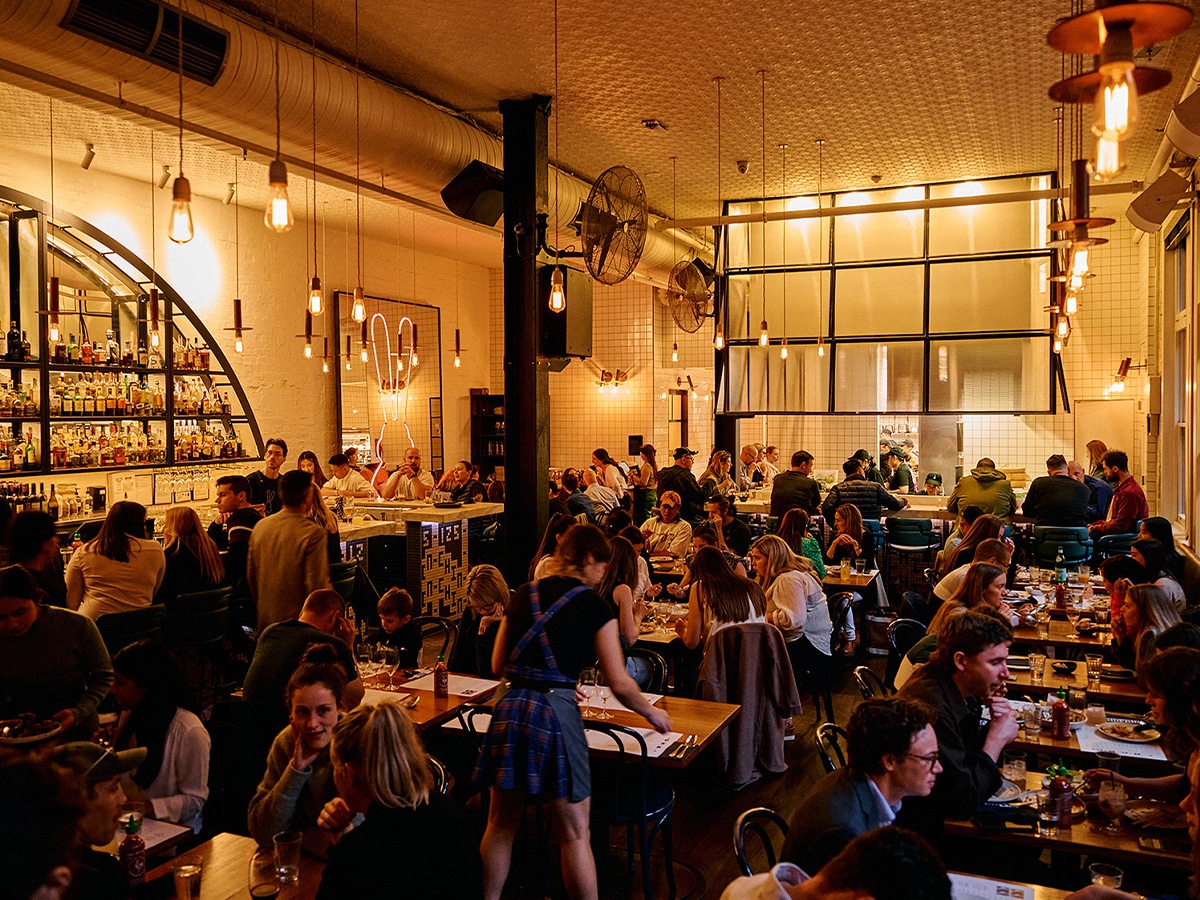 5. Chin Chin
A true Melbourne classic, Chin Chin is probably the establishment most of us think of when trying to find the best Asian fusion restaurant in Melbs CBD. Opening in mid-2011, the Chin Chin hype remains strong, a true testament to just how dang good this casual Asian eatery is. Despite the epic food, what we really love about Chin Chin is its downstairs mistress – GoGo Bar which sits right beneath the venue. Much like its Sydney counterpart, this venue features a cocktail selection that is a true testament to Southeast Asian flavours and rotates according to the season.
Address: 125 Flinders Ln, Melbourne VIC 3000
Hours: Mon-Sun 11am-11pm
Phone: (03) 8663 2000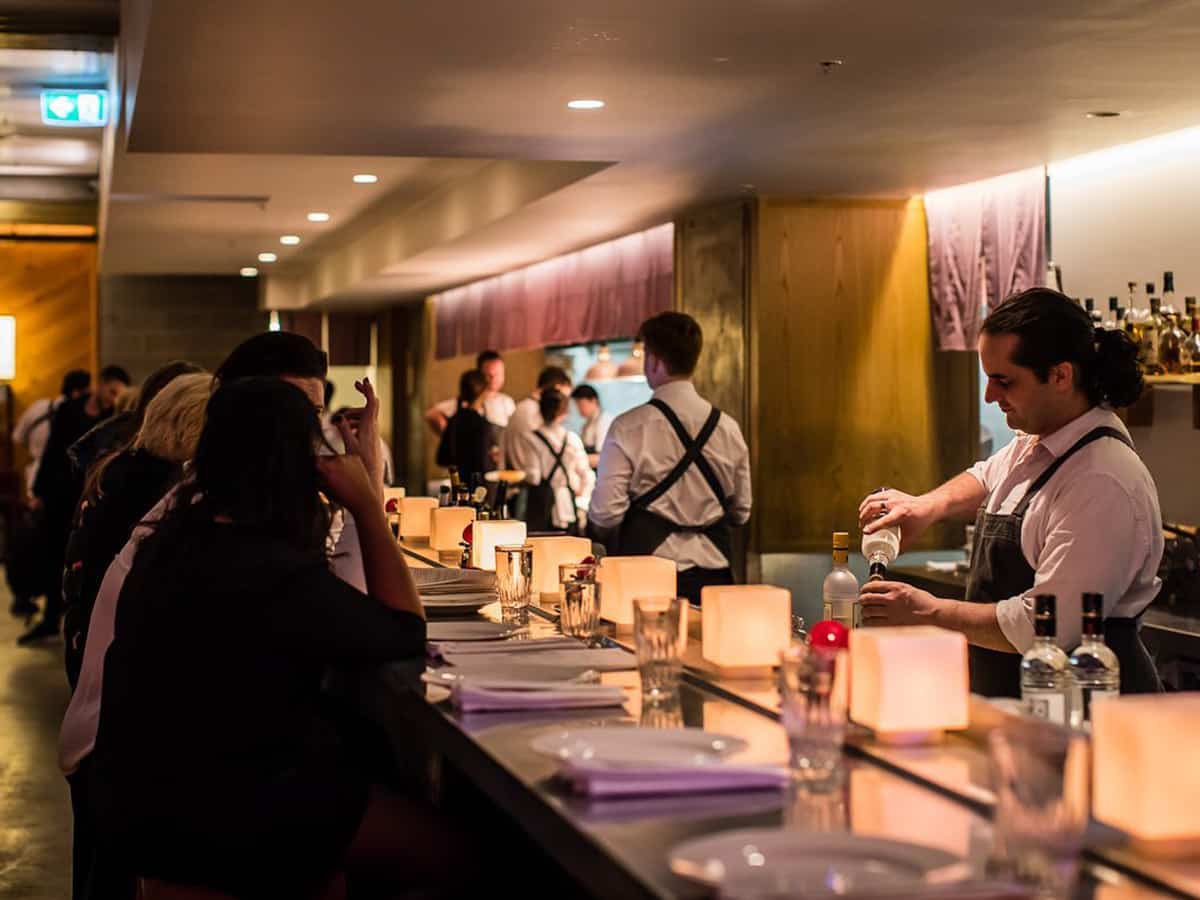 6. Supernormal
Supernormal is undoubtedly one of the city's most popular fusion eateries and for good reason. A stalwart in Melbourne's Asian dining scene since it opened its doors in 2014, it has a distinctly Japanese feel and flavour to its meals, but it's not defined by one single cuisine, with influences from Shanghai, Seoul and Hong Kong, too. With some classic fare on the menu like pork buns and Szechuan eggplant, you'll also be surprised by creative twists to classic dishes.
Address: 180 Flinders Ln, Melbourne VIC 3000
Hours: Mon-Sun 12-10pm
Phone: (03) 9650 8688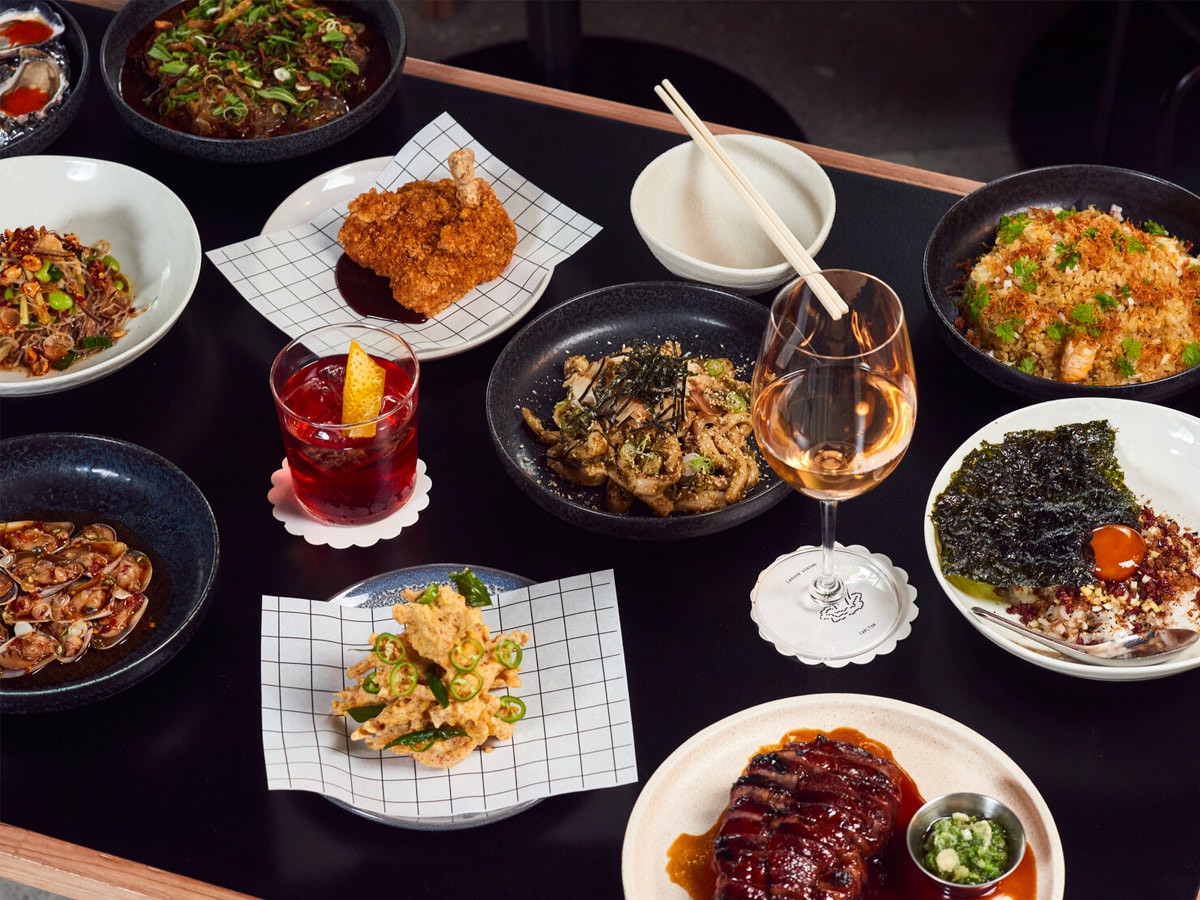 7. Lagoon Dining
Upmarket eating on Carlton's busy Lygon street doesn't get much better than Lagoon Dining. An Asian fusion restaurant and bar dishing meals that pay homage to Chinese culinary traditions, Lagoon is the ultimate spot for something a little bit fancy. Moody, charismatic and intimate, we reckon you and your date will love the vibe, the food, the wine list which perfectly matches the dishes, the warm service … you'll love it all.
Address: 263 Lygon St, Carlton VIC 3053
Hours: Wed 5:30-9:30pm, Thur-Fri 12-2pm & 5:30-9:30pm, Sat 5:30-9:30pm, Sun 1-8pm
Phone: 0447 525 573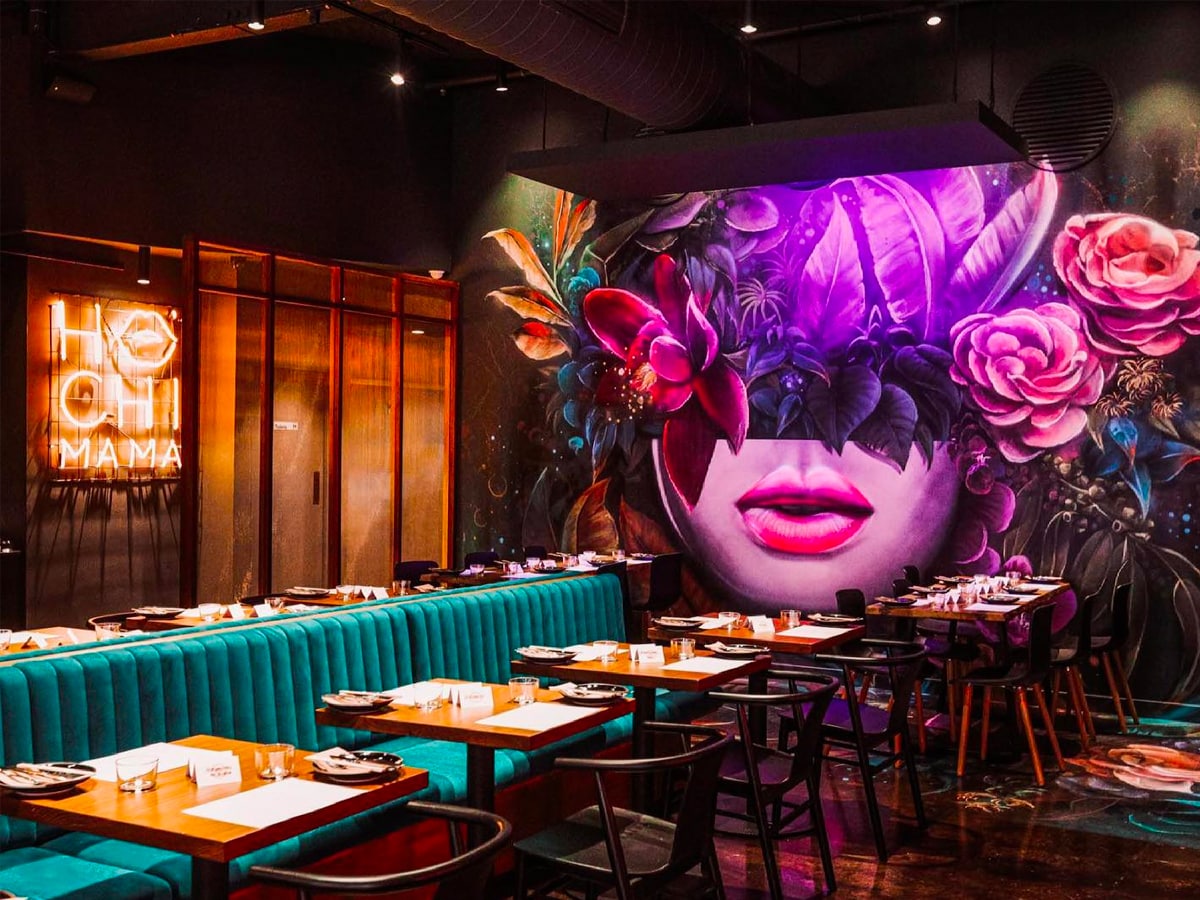 8. HoChi Mama
Takeaway, dine in or drive through, wherever you prefer to eat your fave Asian delights, HoChi Mama's got you covered. Both contemporary and traditional all in the one mouthful, there's something for all taste buds (like seriously delicious DIY vegan duck wraps, traditional crispy pork bao, and Saigon pork hok curry). Plus, for our dear friends with dietary requirements, there's plenty for you too.
Address: 35 Little Bourke St, Melbourne VIC 3000
Hours: Sun-Thurs 12–3pm & 5-10:30pm, Fri-Sat 12-3pm & 5-10:30pm
Phone: (03) 9078 2285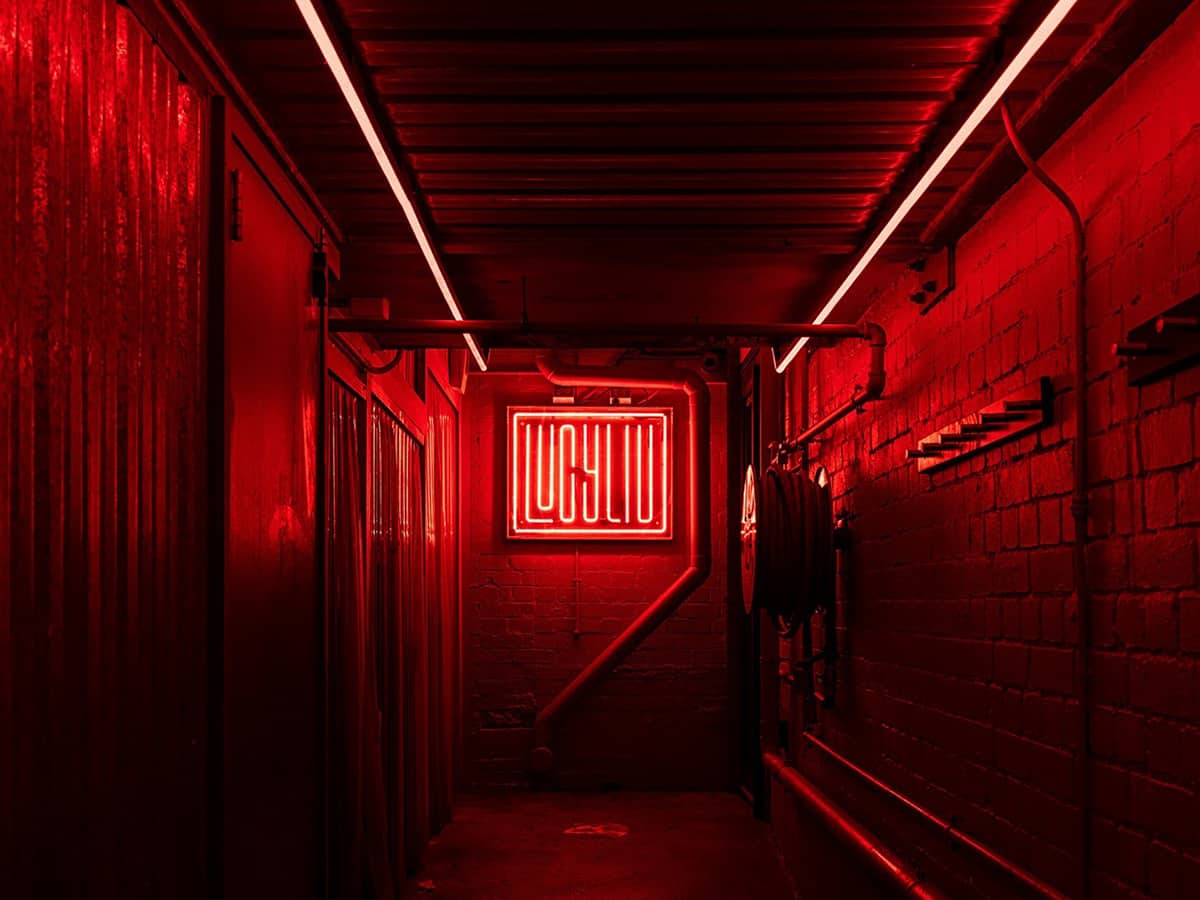 9. Lucy Liu Kitchen and Bar
On Oliver Lane in Melbourne's CBD sits Lucy Liu, a pan-Asian eatery in the heart of the city. As you enter, you'll make your way through its iconic red neon-lit corridor and into the main dining room where you'll be greeted with an electric atmosphere. Lucy Liu offers classic Asian favourites such as Peking duck dumplings, drunken chicken and pork hock with apple kimchi pancakes and hoisin. Stay for a good time, stay for a yum time.
Address: 23 Oliver Ln, Melbourne VIC 3000
Hours: Mon-Sun 12-11pm
Phone: (03) 9639 5777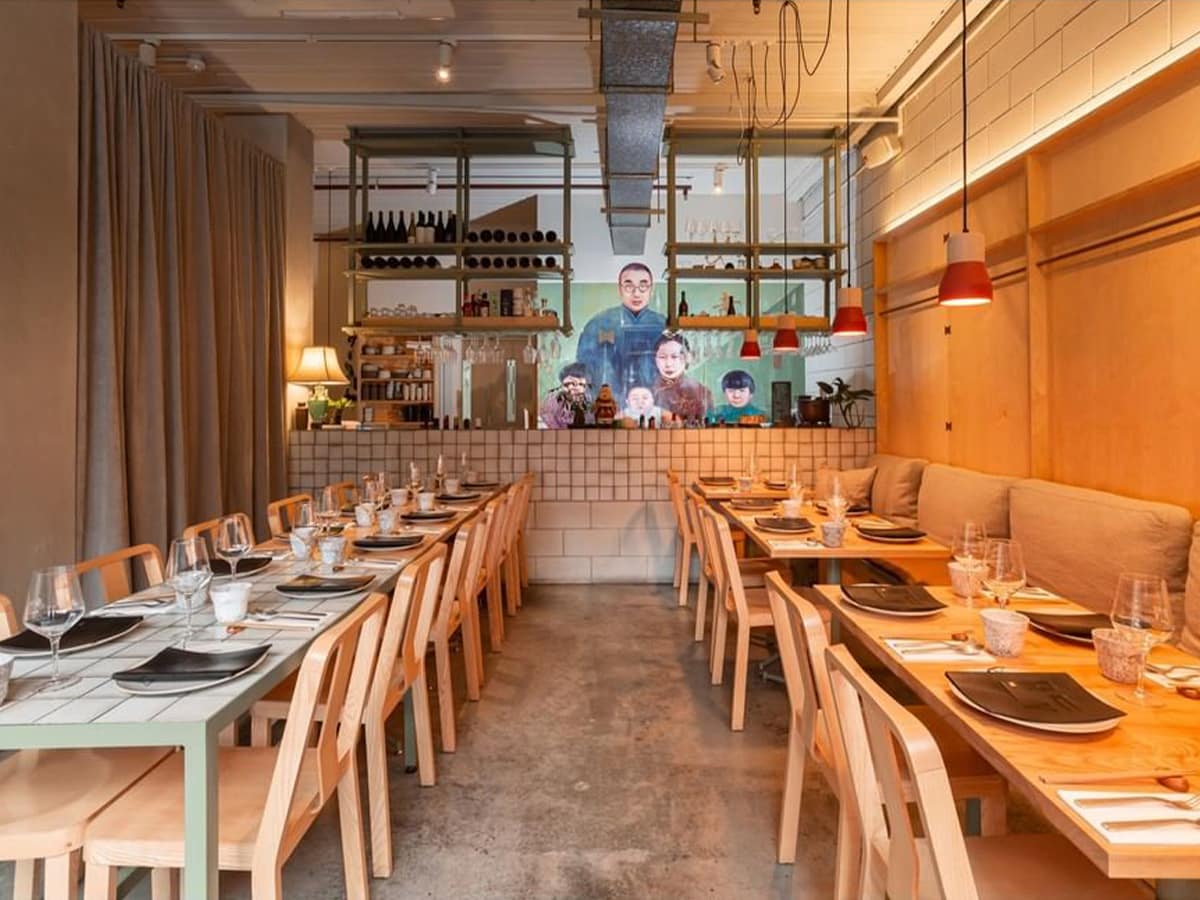 10. RuYi Modern Chinese
Another fine dining gem, RuYi Modern Chinese is elegant and distinguished in taste. With communal tables and a stylish, minimalist vibe, expect to be treated like royalty by the very attentive staff. Following strict guidelines of Chinese cooking and authentic Chinese ingredients, you'll love the rich and fresh flavours off the à la carte menu, or the five to seven-course chef's menu.
Address: Ground Floor, 16 Liverpool St, Melbourne VIC 3000
Hours: Tues 5:30-9:30pm, Wed 5-10pm, Thur 5:30-10pm, Fri 5:30-11pm, Sat 5-11pm
Phone: (03) 9090 7778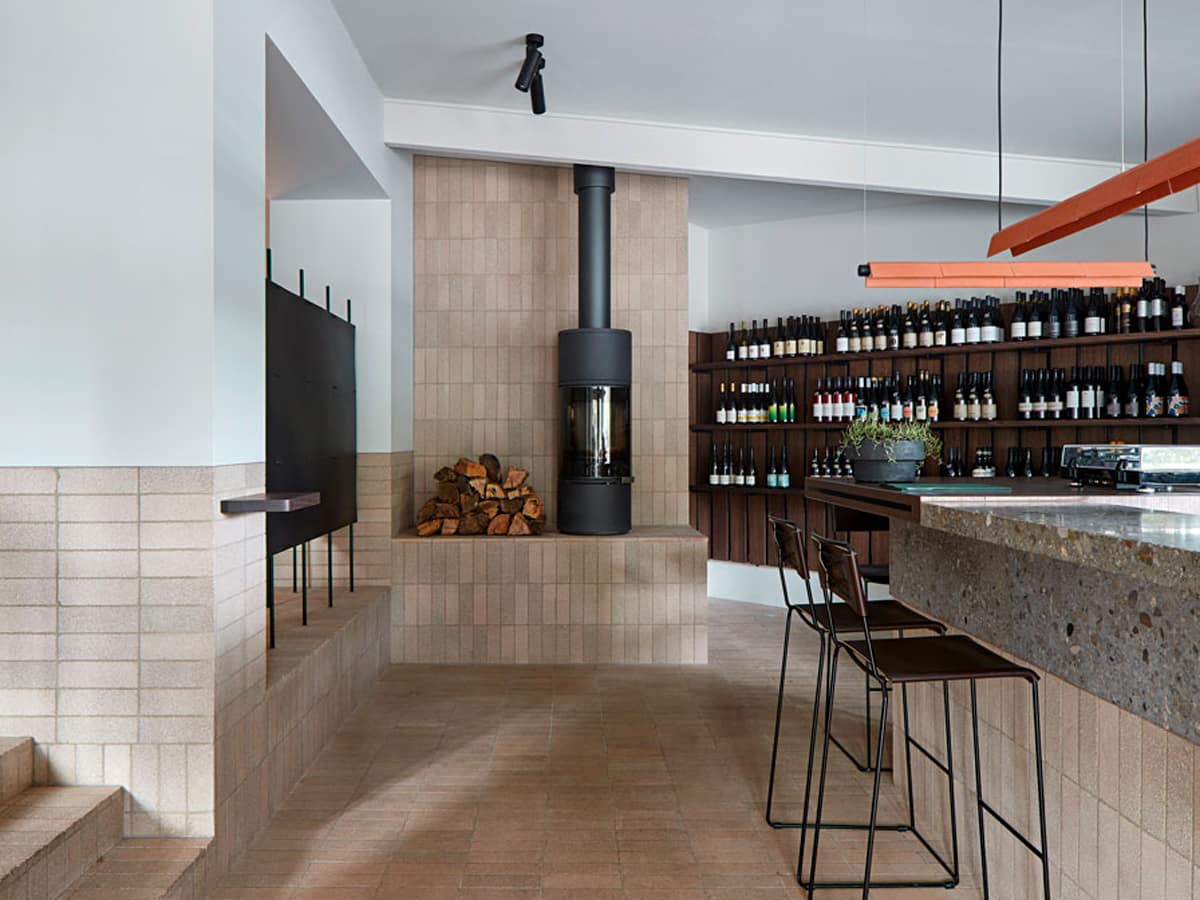 11. Many Little Bar & Dining
In an unassuming Red Hill shopping village lies Many Little, an all-day bistro with a modern Sri Lankan-inspired elevated set menu, late-night bar, and cellar door all in one. From the team behind Polperro Winery, Many Little isn't just one of the best Asian Fusion restaurants in the area, but one of the coolest places to eat on the Peninsula in general. Flavoursome, fresh and hearty meals galore, it's impossible to leave hungry.
Address: 2-5/159 Shoreham Rd, Red Hill VIC 3937
Hours: Thurs-Fri 3-10pm, Sat-Sun 12-10pm
Phone: (03) 5989 2831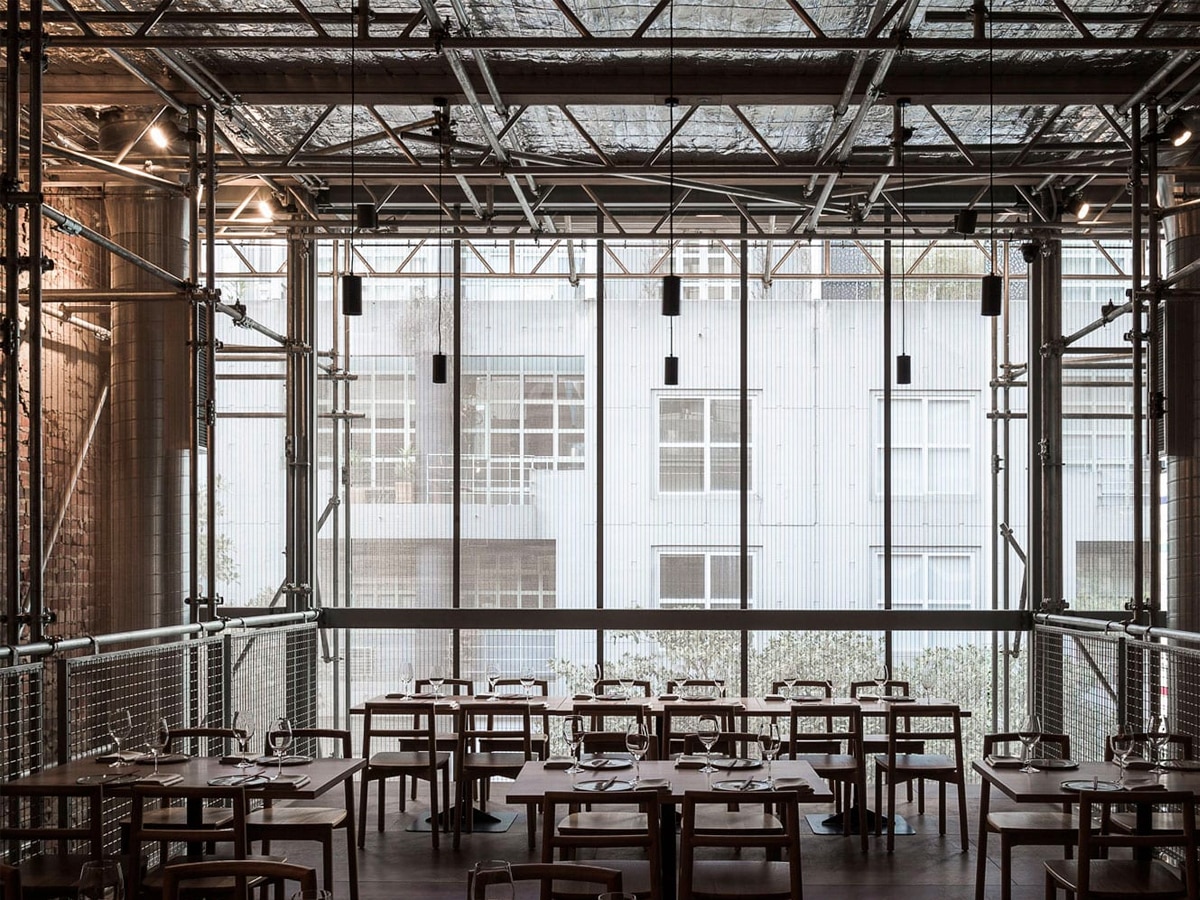 12. Sunda Dining
Sunda is modern-Asian at its finest with a delightful mix of Malaysian, Indonesian and Vietnamese fare all combined to create something entirely innovative and new. While you can only order a four-course menu, your tastebuds and wallet will forgive you as you dive mouth-first into dishes like chickpea cake, Berkshire pork and koshihikari congee.
Address: 18 Punch Ln, Melbourne VIC 3000
Hours: Tues-Sat 6-11pm
Phone: (03) 9654 8190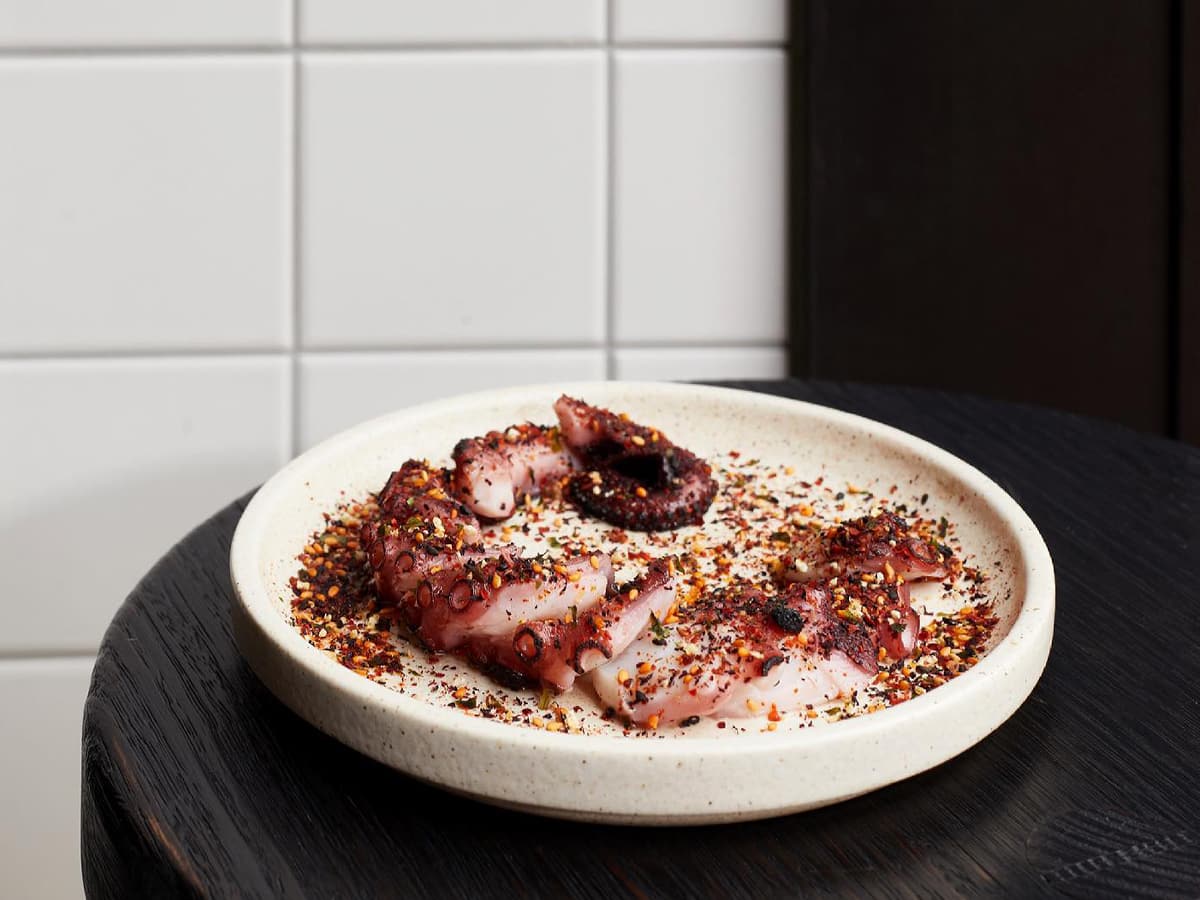 13. Future Future
If you like all things Japanese – and I'm talking three levels of Japanese goodness – you're gonna love Future Future on Richmond's Swan Street. Complete with a rooftop deck (who doesn't love a rooftop deck?), Future Future takes its cues from Japanese culture in its menu, architecture and service – but it's not textbook Japanese. It's inventive, and unique but still approachable for the everyday diner.
Address: 191 Swan St, Richmond VIC 3121
Hours: Tues-Thurs 5:30–10:30pm, Fri-Sat 12–3pm & 5:30–10:30pm
Phone: (03) 9965 7900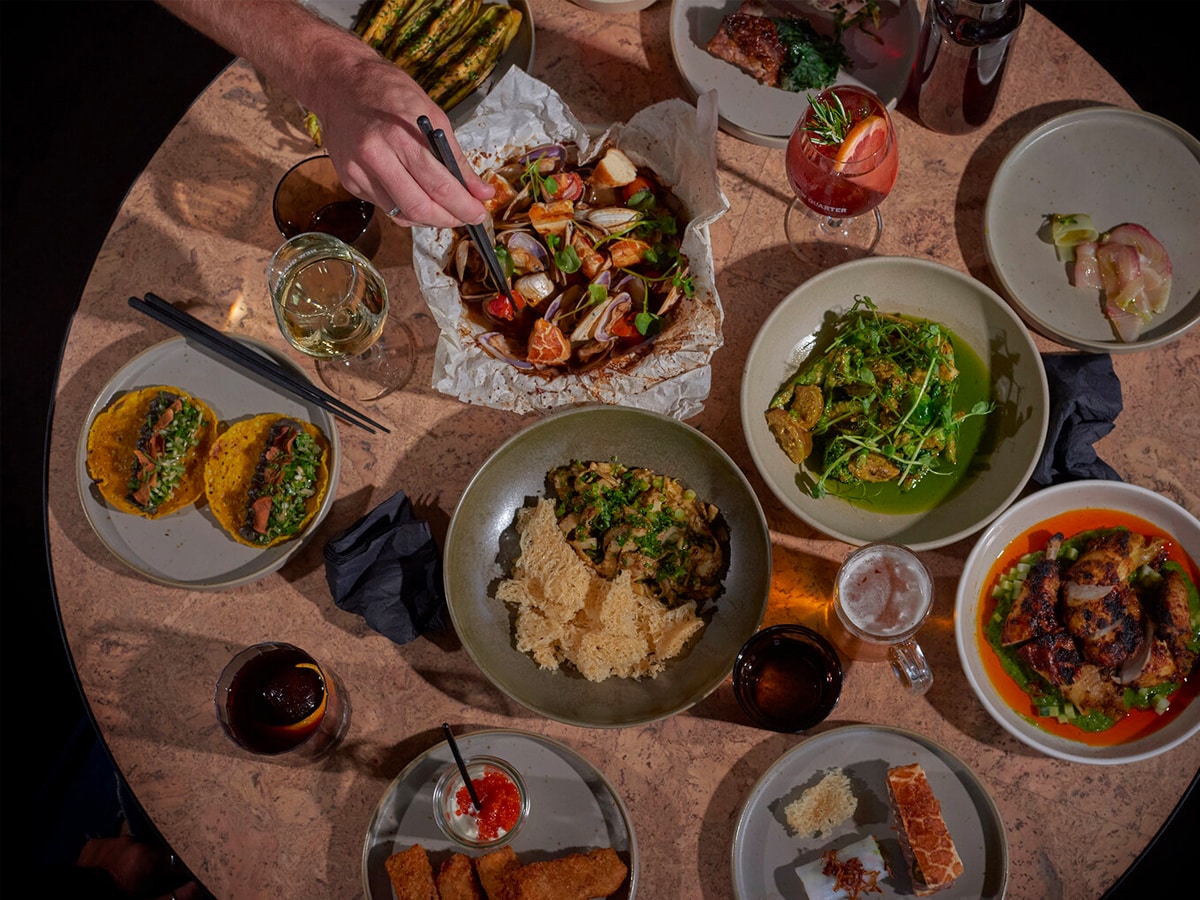 14. New Quarter
A neo-Vietnamese establishment that's run by the same folk behind Firebird, Tokyo Tina, and Hanoi Hannah, New Quarter is set in and stylish Richmond space with food inspired by the fresh and fragrant dishes of Vietnam. A play on words from Hanoi's lively Old Quarter, Melbourne's New Quarter is open 6 days a week, dishing out delish snacks like bahn mi fingers, plates of snapper crudo and rice and noodle dishes like duck floss egg noodles. If I could only describe New Quarter in three words, they'd be fun, funky and fresh.
Address: Ground Level, 79 Swan St, Richmond VIC 3121
Hours: Mon-Sun 12-11pm
Phone: (03) 8391 1388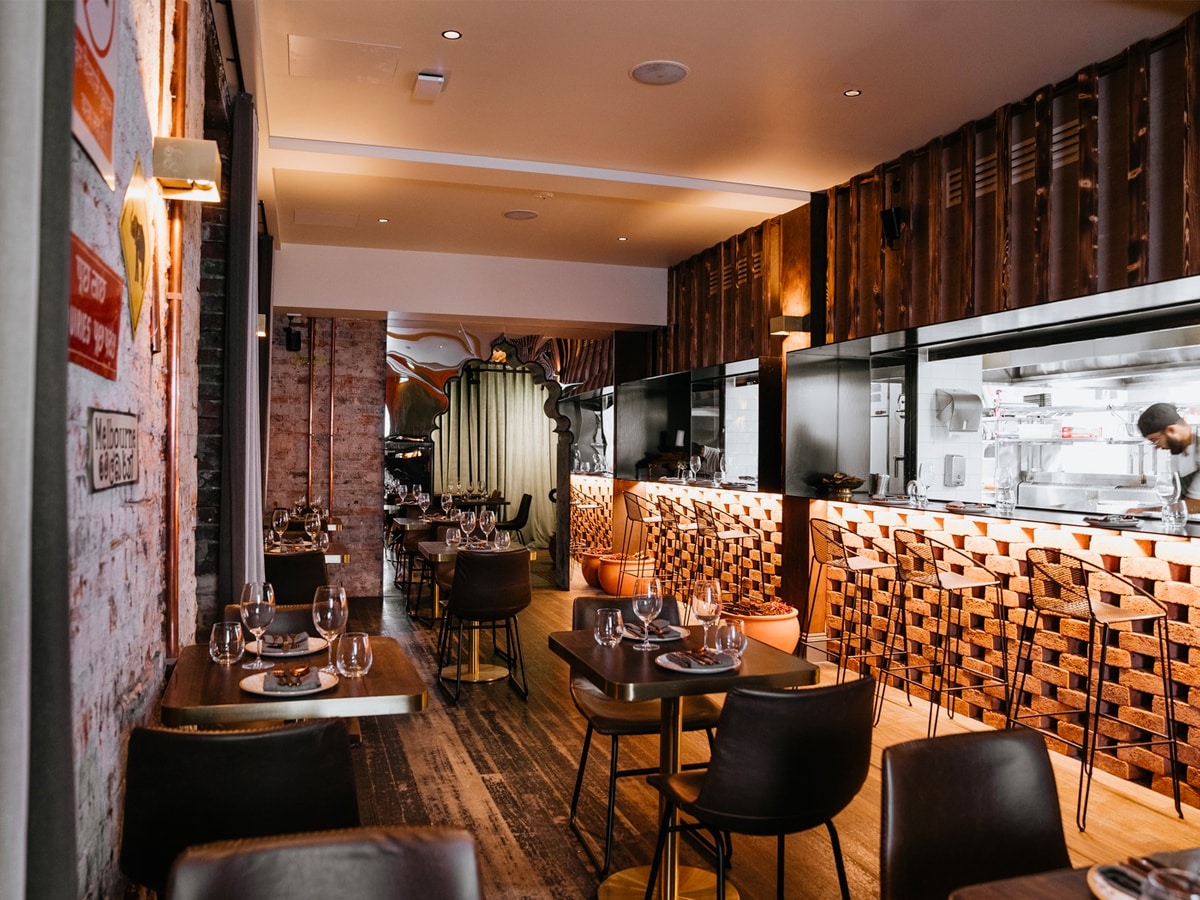 15. INDU
Bringing Sri Lankan and South Indian flavours to Melbourne's Collins St, INDU is a celebration of village culture. INDU's dishes are all coastal and village-inspired, using the freshest and most seasonal produce. With classic Mysore potato masala dosa on the menu, alongside crispy besan (chickpea) fritters, and Goan pork belly curry, INDU will transport you right back to its region of origin.
Address: 86A Collins St, Melbourne VIC 3000
Hours: Tue-Sat 12-10pm
Phone: (03) 9671 4376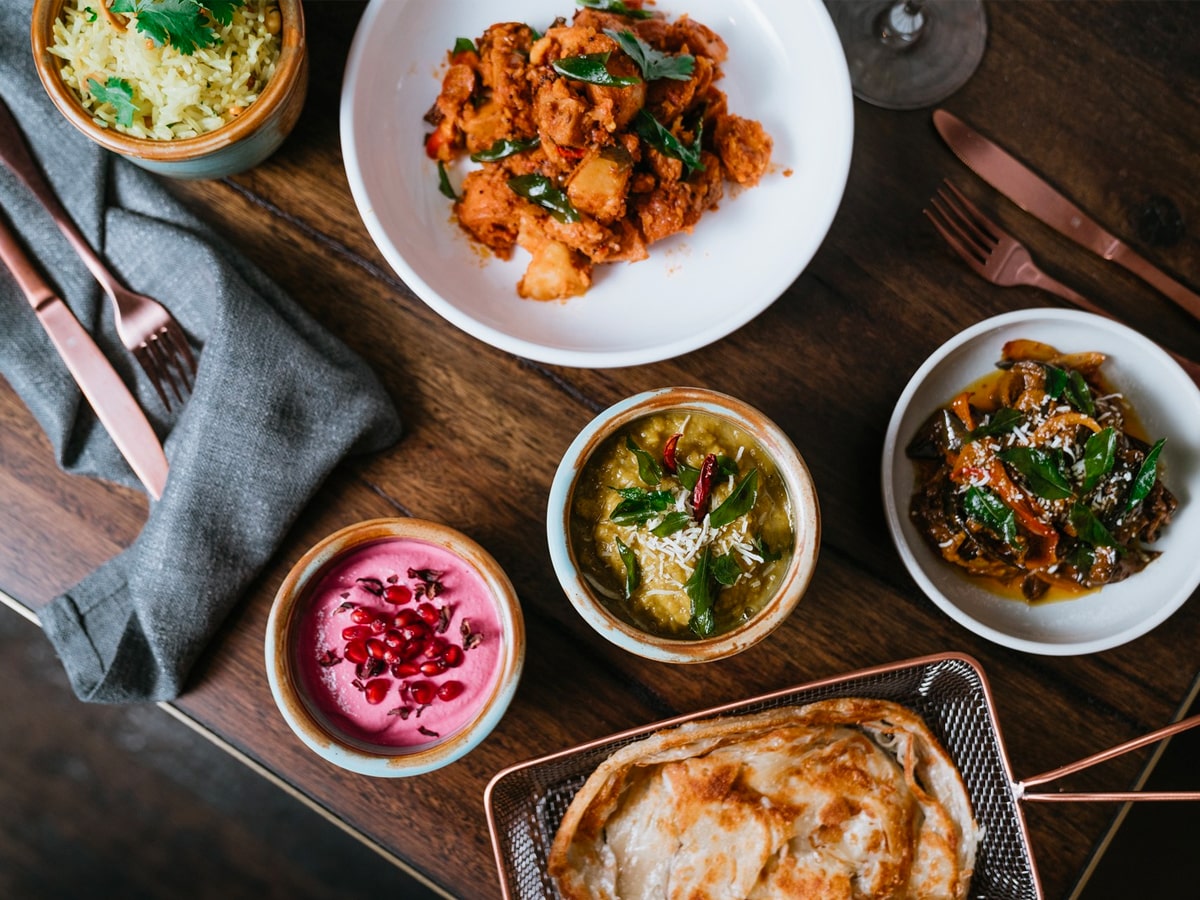 What is Asian fusion?
A fusion restaurant is basically a venue where distinct flavours and cultures are mixed together to create new and unique food genres. So with Asian fusion, you'll find chefs mixing Chinese, Japanese, Korean, Vietnamese, Indonesian and plenty more flavour profiles and quintessential dishes from these regions to create innovative and inspired new dishes.
The concept has been steadily growing for decades, however, it's really ramped up in recent times. Where once Asian fusion related more to a crossover of Korean and Chinese, now it's not unusual to see flavours like Japanese and Mexican smashed together. The success of the Californian food chain, Sushirrito, which mashes sushi in a burrito is just one way Asian fusion restaurants are making an impact.
How Man of Many chose the best Asian fusion restaurants
This list was compiled through personal experience and online research, plus through commentary from food critics and expert restaurant reviews. We only looked at restaurants with a rating of 4.0/5 on Google Reviews and took into account the major gripes and positives from the public. We also studied a series of reviews from prominent critics and online publications such as the Australian Good Food Guide, allowing us to cull it down to the best spots for Asian fusion.
Asian fusion restaurants in Melbourne FAQs
What is Asian fusion?
Asian fusion uses traditional Asian-style ingredients, meals and techniques to create new and innovative fusions. From Thai to Sri Lankan, Chinese to Korean, all Asian-inspired flavour combos and profiles are fair game and up to the creativity of the chefs.
What kind of food is common at Asian fusion restaurants?
Asian cuisine is also known for its bright and deep intense flavours. And, while each Asian fusion restaurant will have unique dishes on the menu, some common examples of Asian fusion food include banh mi, ramen, bao buns, rice and noodle combinations, as well as spice, sweet, bitter and savoury flavour profiles.
You'll also like:
---
Featured Video from Man of Many