Acne, Rosacea & Pigmentation? The Dermal Dairy Might Be the Solution You've Been Looking For
One of Sydney's finest skin therapists, Isabella Loneragan, is known for her expertise in treating acne, rosacea and pigmentation at her Dermal Diary Clinic located in Naremburn.
But just like the many businesses that have been impacted by COVID-19, Isabella was forced to innovate to stay afloat after the forced closure of her clinic. This led the Sydney-based therapist to release a range of new products dubbed "The Private Collection". Although this entire range of products is unisex, there are four products in particular that have proven quite popular among her male customers.
All of these products are free from synthetic fragrances and contains no animal derivatives, artificial colourants, MEA/DEA, phthalates, triclosan, parabens or sulphates and are now conveniently available to shop online with shipping to 190 countries across the world.
Discover the four popular skincare products from The Dermal Diary Private Collection below or take the skincare quiz on their website to find out which products are best suited to your skin. This is also where you can find products for your specific skin condition, whether it's acne, rosacea or pigmentation.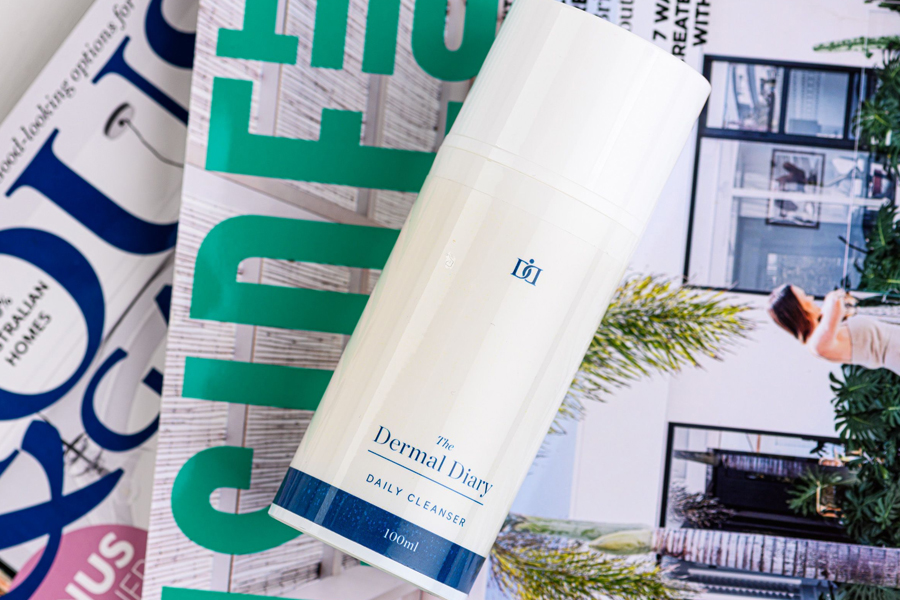 Daily Cleanser
This lactic and aloe cleansing gel gently exfoliates and hydrates while leaving your skin feeling super soft. It's said to be the perfect all-round cleanser with its hero ingredients being the aloe, AHA and a splash of Peppermint oil.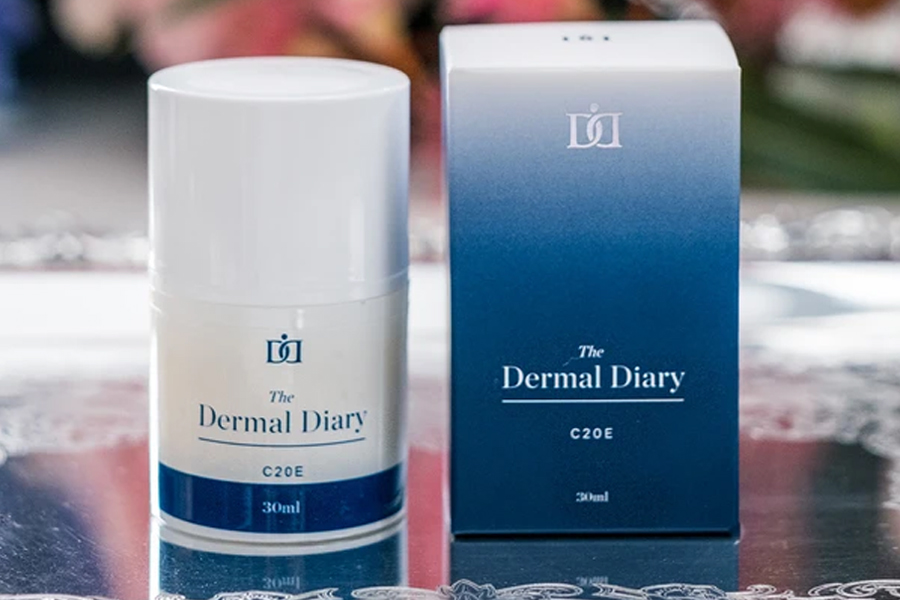 C20E
This Vitamin C 20% serum is ideal for more reactive skin types. According to The Dermal Diary, this is a supercharged brightening, anti-ageing, barrier protecting, oil stable antioxidant serum. We know that seems like a mouthful, but it pretty much comes down to that it's one awesome product. I've been trialling it myself and the way it leaves your skin feeling after every use is just incredible. Nourished and silky soft.  The ingredients produce collagen and provide high protection against UVB radiation. It's full of peptides and an anti-ageing power product.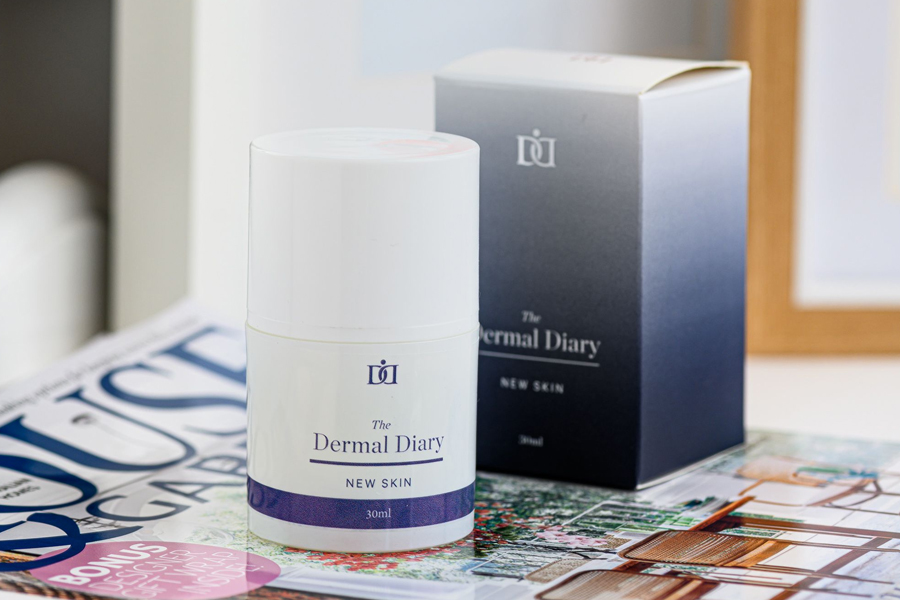 New Skin
With Retinol Palmitate (a very safe version of Vitamin A/Retinol) at its core, the New Skin serum-like cream will rejuvenate your skin by stimulating new cell production. Its other benefits include brightening, exfoliating, and protecting cell DNA. It's a great go-to skincare product known as the "Mr Fix It" as it works for many different skin conditions and provides those anti-aging properties as well.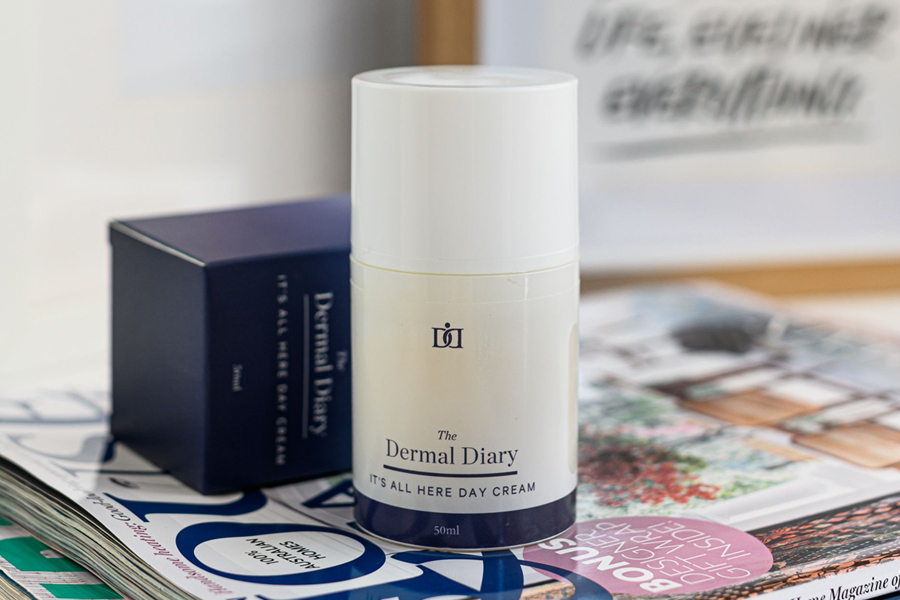 It's All Here Day Cream
If you want a moisturiser that does it all, look no further than the "It's All Here" day cream. Taking almost a year to formulate, the ingredients help to significantly reduce the appearance of fine lines and wrinkles whilst smoothing the skin leaving it hydrated. It contains a bunch of active peptides including Matrixyl synthe- 6, Argireline, Hyaluronic acid, Sea buckthorn oil, Squalane and orange oil.