How to Get Rid of a Monobrow / Unibrow
There was once a time when men could pull off the unibrow. That time has ended. And should you be a gentleman with Internet access and a genetic predisposition to hair between your eyebrows, you should be searching on how to get rid of that unibrow ASAP. Or you can just read this article right here. We won't dive into why there's hair in that one troublesome area, rather focus strictly on how to remove it as quickly and efficiently as possible. And should you be among the few defiant holdouts who say to hell with unibrow removal or Three Grooming Rules Every Bearded Man Needs to Know in general, we commend your bravery but certainly don't envy your style. For everyone else, here's how to get rid of a monobrow/unibrow.
How to Get Rid of a Monobrow/Unibrow
When it comes to unibrow maintenance, you have options. For instance, at the high end of the unibrow removal spectrum are relatively expensive procedures like laser treatment or electrolysis. Both are somewhat experimental methods that should be administered by a professional. It will cost you, but it will also possibly take the burden off your shoulders for the longest period of time. In fact, some professionals claim that laser treatment will permanently remove that unibrow for good. We suggest consulting with one of those professionals or the nearest Kardashian before determining whether those claims are true.
Otherwise, when asked how to get rid of a unibrow/monobrow, most dudes will tell you they do one of the following: plucking, waxing or trimming. The first two sound painful because they are. But women have been doing this sort of thing for centuries so surely you can keep up, right fellas? Here's how you should wax your eyebrows safely and effectively.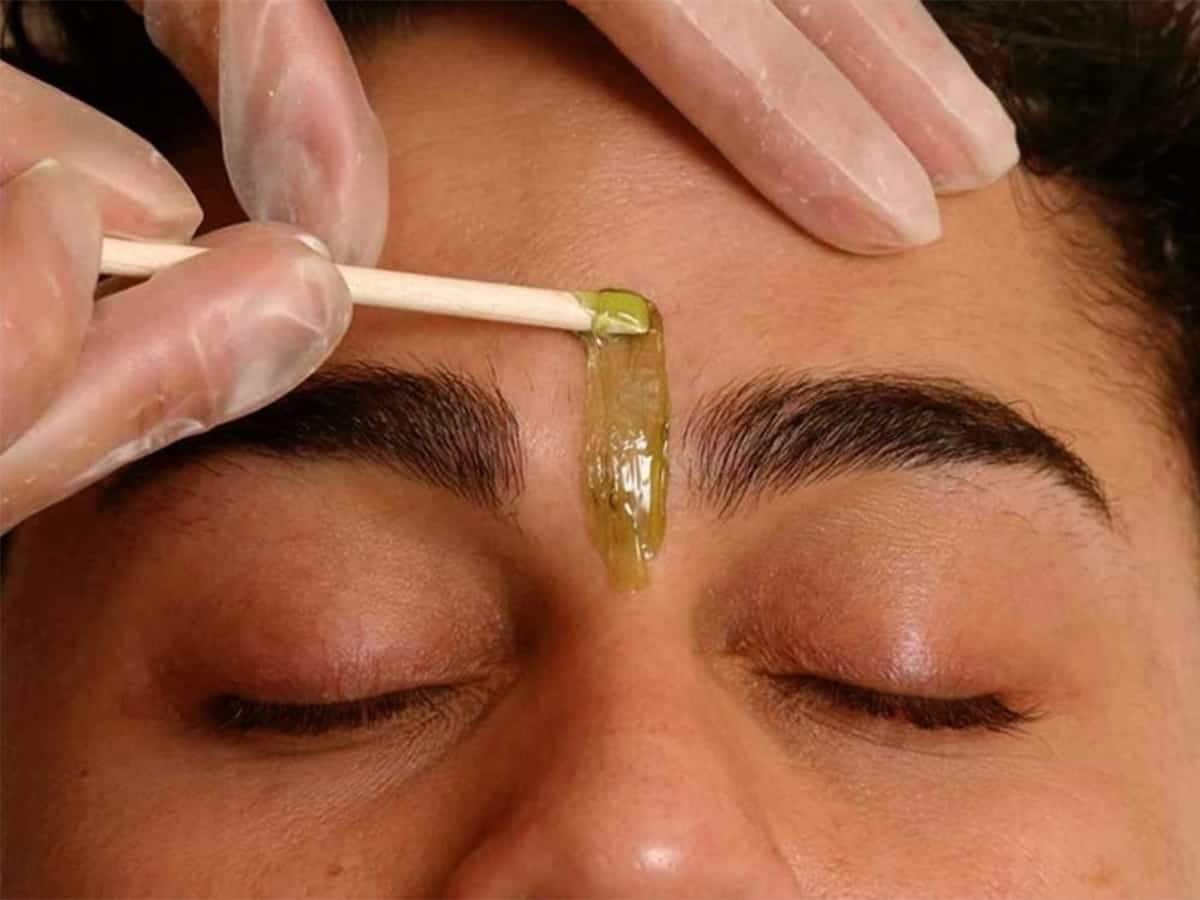 Waxing – Strips, Home Kits, or a Specialist?
Waxing generally entails applying hot wax over the unibrow and then using a strip or cloth to rip the wax off in a fluid motion. It's a very effective (and commonly painful) method for hair removal because it attacks the follicle at the root. As a result the hair stays away longer. If you plan to wax your unibrow, you could purchase an intensive home waxing kit but frankly you're better off seeing a specialist whereas enacting a full waxing session at home could be dangerous. Not only is it possible to burn yourself or kickstart a rash, but if you overdo it you can end up with some seriously funky eyebrows. The waxing method won't stop your unibrow from growing altogether, but it's a pretty reliable long-term solution.
If you definitely know what you're doing, by all means purchase a full waxing kit. However, our advice is to buy some trusty waxing strips instead. Waxing strips are small and come pre-waxed. All you need to do is apply the strip to your unibrow, pat the strip firmly into place, and then peel it off swiftly against the direction of the hair growth. You should also have some quality eyebrow shapers on hand because eyebrows and unibrows are part of the same general package. Plus, if you're rocking a serious unibrow then odds are your eyebrows could use some proper landscaping as well.
We recommend the following products for waxing and shaping:
Nad's Hypoallergenic Facial Wax Strips
Nad's Eyebrow Shaper, Facial Wand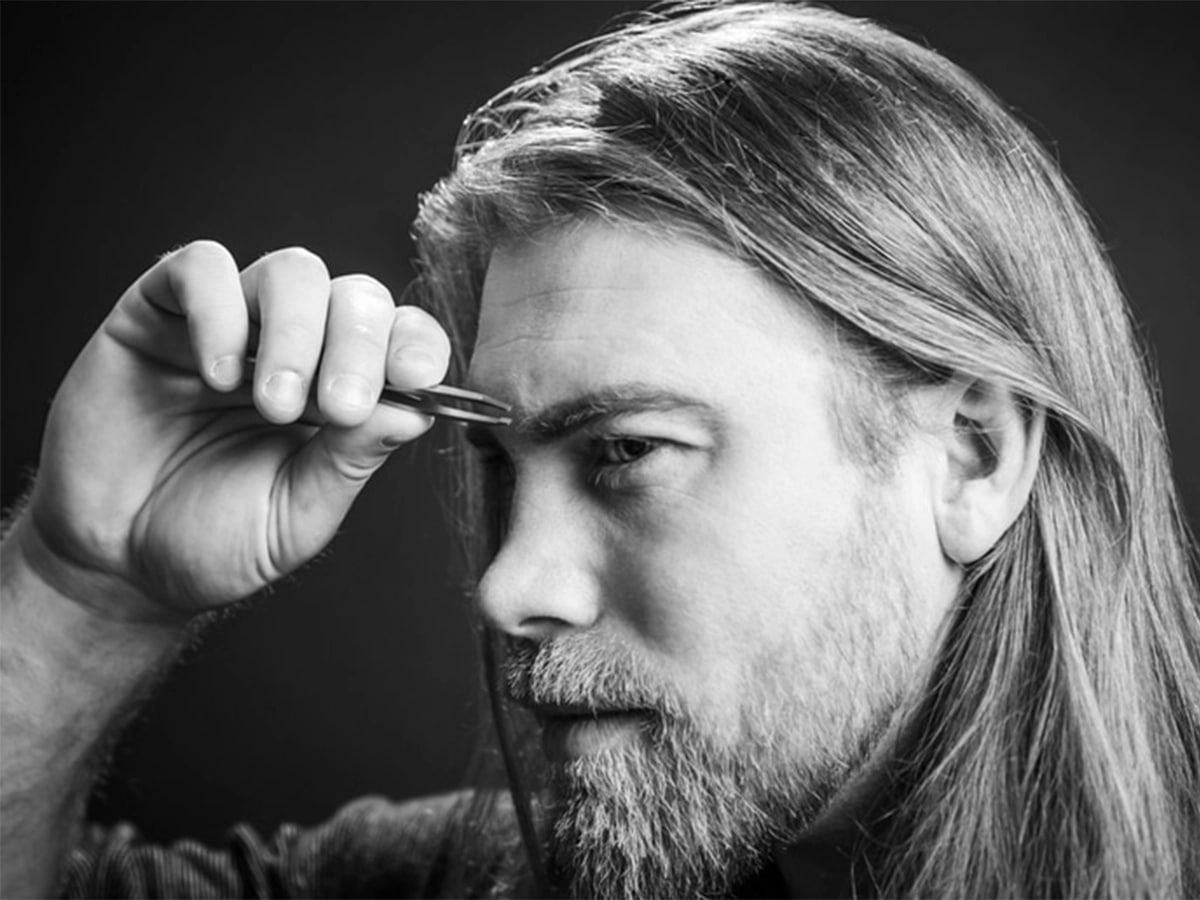 Tweezing
For some, just the very idea of tweezing or plucking eyebrow hairs one at a time sounds tedious and painful. Unfortunately, the actual process won't alleviate those concerns. But it will effectively eradicate unibrow hairs for sustained periods of time. Here's a breakdown:
Apply hot water to a washcloth and gently pad the area you intend to pluck. This will open up your pores and reduce pain. As an alternative, you could also pluck right after a hot shower.
Stand in front of a mirror and determine the natural contours of your eyebrows so you know where and where not to pluck.
Keep the skin surrounding the unibrow area tight by pulling on it with your free hand.
Start plucking in the middle and work your way out. Be sure to pause every now and then to make sure you're not moving beyond the desired area.
Use the tweezers to thin out your eyebrows if you so desire.
Wash with an antibacterial soap so that your open pores don't absorb any stray bacteria. Apply a cool lotion with aloe to soothe the area. If there's redness or swelling, rub an ice cube over the area as well, or apply a small amount of hydrocortisone.
For plucking, we recommend the following products:
TweezerGuru Professional Stainless Steel Slant Tip Tweezer
Tweezerman Stainless Steel Slant Tweezer
RUIMIO Stainless Steel Tweezer
Majestic Bombay Surgical Tweezers for Ingrown Hair
Tweezing vs Waxing
The main difference between the two unibrow removal methods involves precision. Waxing can grab onto all hairs including fine ones, pulling them out smoothly and evenly. Tweezing can sufficiently remove larger hairs but you may have a decent amount of fuzz left over.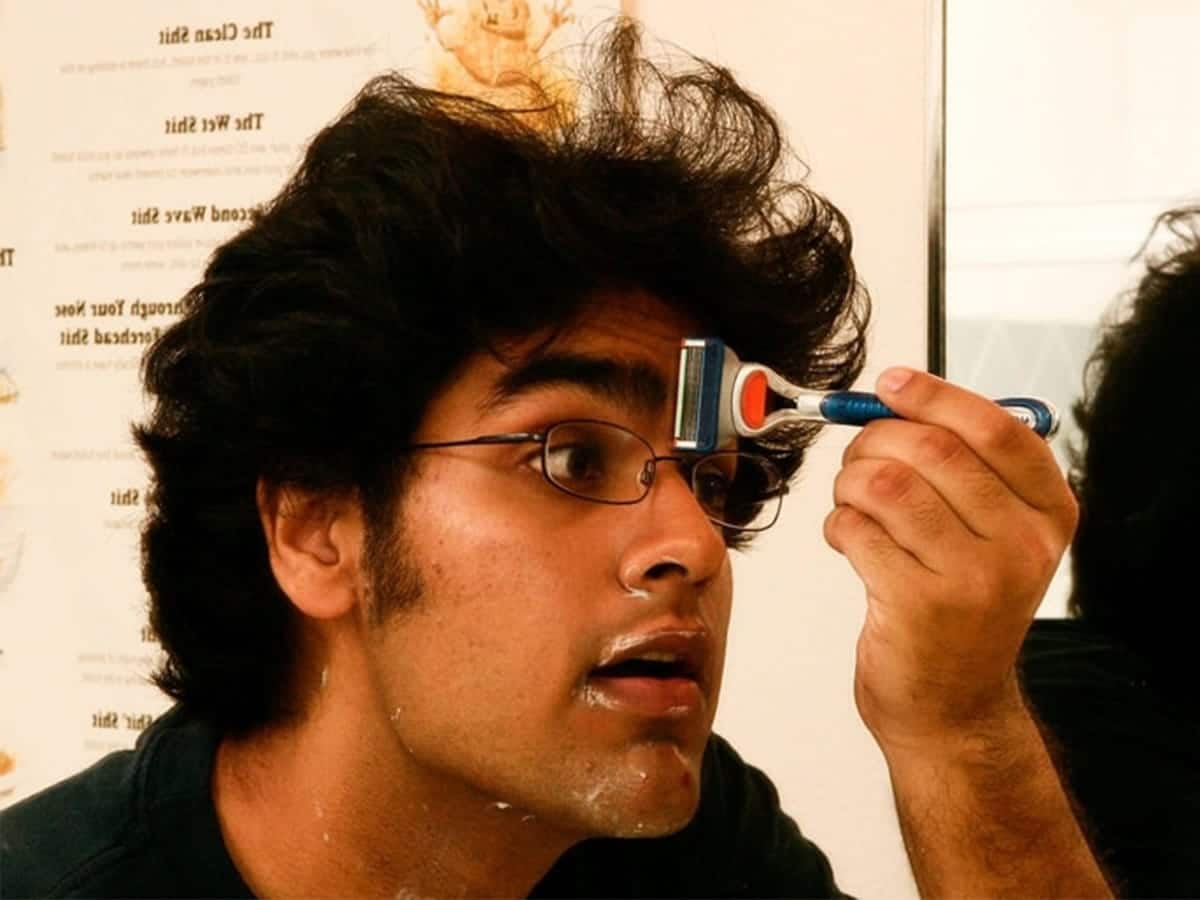 Trimming
At the end of the day, the hair between your eyebrows is just hair. Hence, using a quality detail trimmer or specialty razor will definitely serve your needs while saving you from physical pain. That said, employing this method will all but guarantee that the unibrow hair grows back quickly. And if you're using a traditional razor blade there's an increased chance for razor burn so be sure to apply some shaving cream first. In summary, a trimmer is probably the easiest but least effective way to get rid of a men's unibrow.
For trimming, we recommend the following products:
Philips Norelco Nose trimmer 3000, NT3000/49, with 6 pieces for nose, ears and eyebrows
Tinkle Eyebrow Razor Pack of 6
Remington Dual Blade Detail Trimmer Eyebrows Nose Ear Sideburns MPT-3400C
You'll also like:
What Grooming Products Should Every Man Own?
This Skincare Brand Brings Out the Best in Your Bald Self
24 best skincare products for men to use right now
General FAQ
Is it bad to pluck your unibrow?
Plucking or waxing are a great way to get rid of the a unibrow. While they may take more time then shaving, the results will last longer.
Do you wax unibrow up or down?
Remove the wax stip by pulling in one quick motion against the direction of the hair growth. For eyebrow hair, this often means pulling the strip downwards.