13 Best Body Groomers for Men: Trimmers for Manscaping
Plenty of men hear the words "body grooming" and think of manscaping. However, the best body groomers for men are built to do so much more than merely tend to those short and curlies. Nevertheless, body grooming, in general, doesn't rank as high in terms of importance as say facial grooming, hairstyling or the aforementioned manscaping. We're not here to tell you whether manscaping is for you or get into those urban legends regarding chest hair growing back at exponential rates. Instead, we'll refer you to the best body groomers for men so you can find out all on your own. If you are keen on trimming the hedges, however, you can check our ultimate guide to cutting your pubes. Go exploring and remember: those hairs can always grow back.
Best Body Hair Trimmers for Men
Whether you're looking to trim down to a little stubble or go full slick dolphin, only the best body hair trimmers are equipped for the job. Forget noodling around with your razor or trying out the rusty pair of clippers in the cupboard, we definitely recommend putting your money behind a purpose-built operation. Here are our top picks for body groomers.
1. Philips Norelco Bodygroom Series 7100 – Best Premium Trimmer
In our minds, it's really hard to go past Philips when it comes to the best body hair trimmers on the market. The brand has made serious inroads in the space, providing a number of great options across a variety of price points, however, the Norelco Bodygroom Series 7100 is its most premium. The trimmer tirelessly keeps things dependable and features high-performance blades, five length settings and a 3D pivoting head that closely trails the natural contours of your body. As a result, we found that you get tons of control and comfort and you trim away those unwanted follicles.
Features: 3-dimension pivoting head; 5 length settings; water resistant casing and materials
Dimensions: 9 x 17 x 24.5 cm (LWH)
Price: from $289.97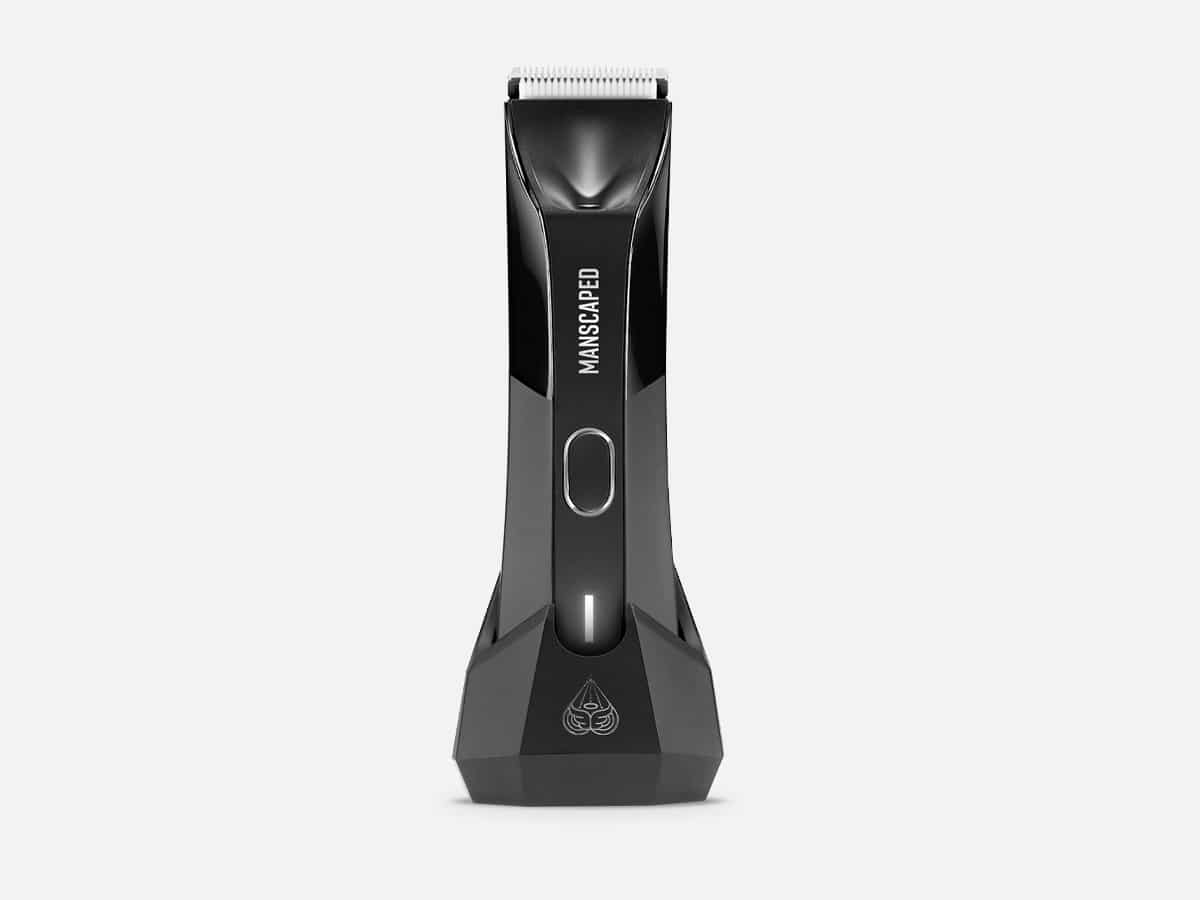 2. MANSCAPED Lawn Mower 4.0 – Best All-Round
You can't talk manscaping without mentioning MANSCAPED, and the Lawn Mower 4.0 may just be the grooming brand's best. The fourth-generation trimmer features a proprietary SkinSafe technology that is designed to prevent nicks, snags, and tugs on those hard to reach places. Better still, the latest Lawn Mower also comes with a rechargeable 600mA li-ion battery, which means you get more out of your grooming regime. After using the MANSCAPED trimmer ourselves, we definitely noted how quiet it is, which, along with the sleek and modern design, makes the entire process a little more discreet. Big winner in our books. Man of Many readers also score 20% off with free shipping via our exclusive code HERE.
Features: SkinSafe technology, 7,000 RPM motor with QuietStroke technology, Rechargeable 600mA li-ion battery
Waterproof: Yes
Price: AUD$139.99
---
Featured Video from Man of Many
---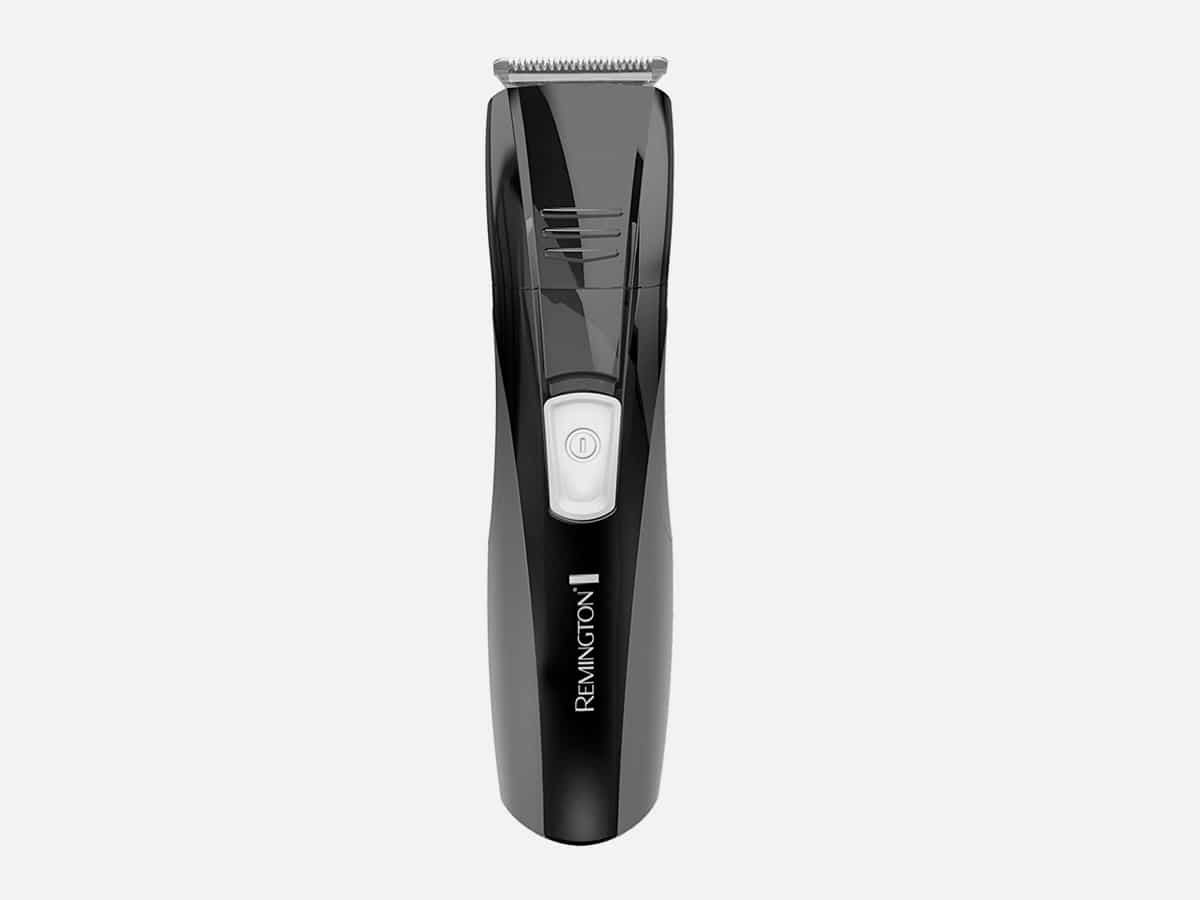 3. Remington PG525 Head to Toe Lithium Powered Body Groomer – Best Budget Option
Powered by a lithium battery that delivers up to 70 minutes of cordless shaving, the PG525 can handle any grooming task you can send its way. Remington's cost effective stunner comes with eight attachments and thereby leaves no area behind. Whether it's your ears, nose, chest or toes, the self-sharpening steel blades on this top body groomer will trim those hairs with surgical precision. While this kit definitely isn't of the same standard and quality, we recommend the less-frequent body groomer opt for this Remington option. It's certainly a more budget-friendly purchase that still completes the job, albeit with fewer bells and whistles.
Dimensions: 3.81 x 2.79 x 16 cm
Price: from $64.95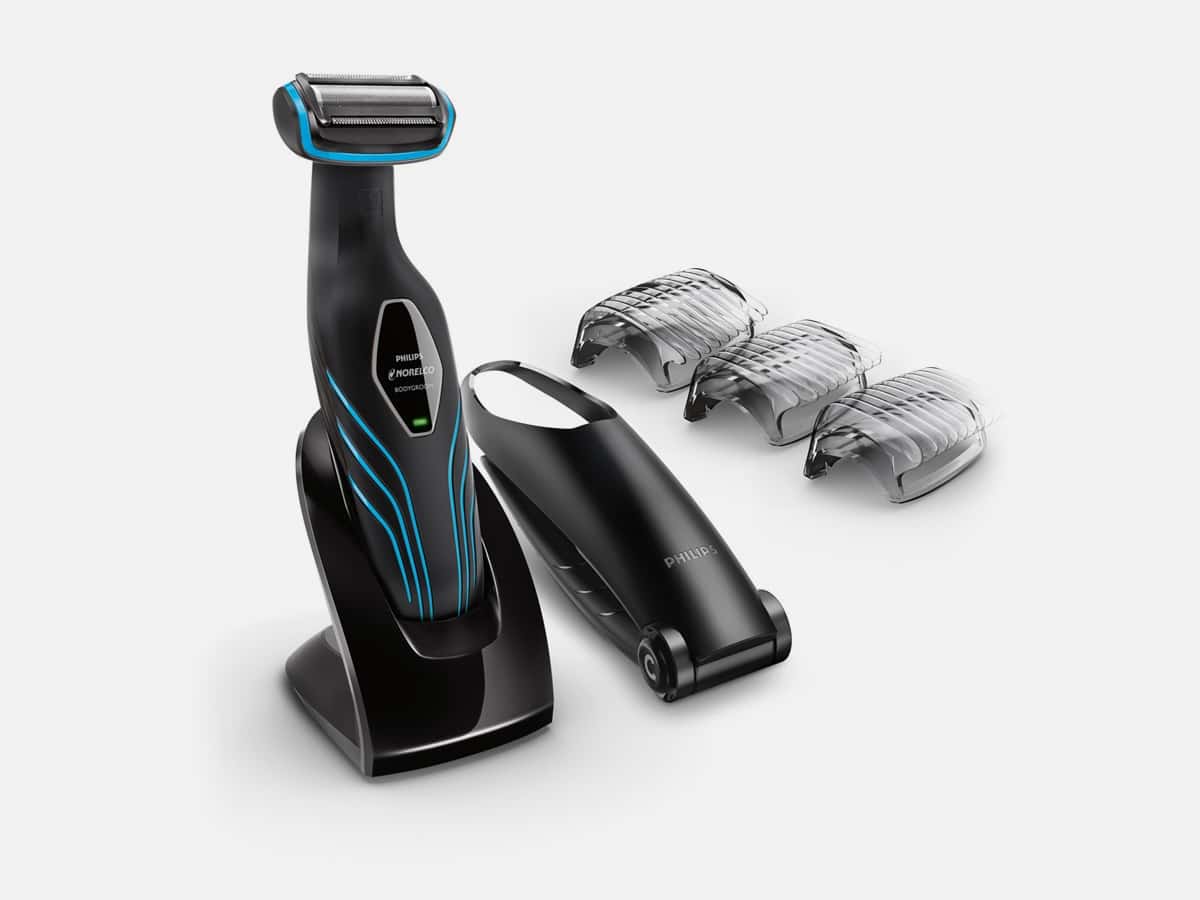 4. Philips Norelco Bodygroom Series 3100
For many men, excessive back hair is simply a fact of life. But it doesn't have to be. The Philips Norelco Bodygroom Series 3100 is an electric champion that comes with a special long attachment to make back shaving a breeze. Pair that with three comfortable trimming combs and an optimised shave head and you've got one of the best body trimmers for men at a price too good to refuse. Another option that is a little less tech-forward than others, we've found this option from Philips is best for all-over trimming in the easier to reach areas.
Features: 3 combs included; extra-long back attachment
Price: from $40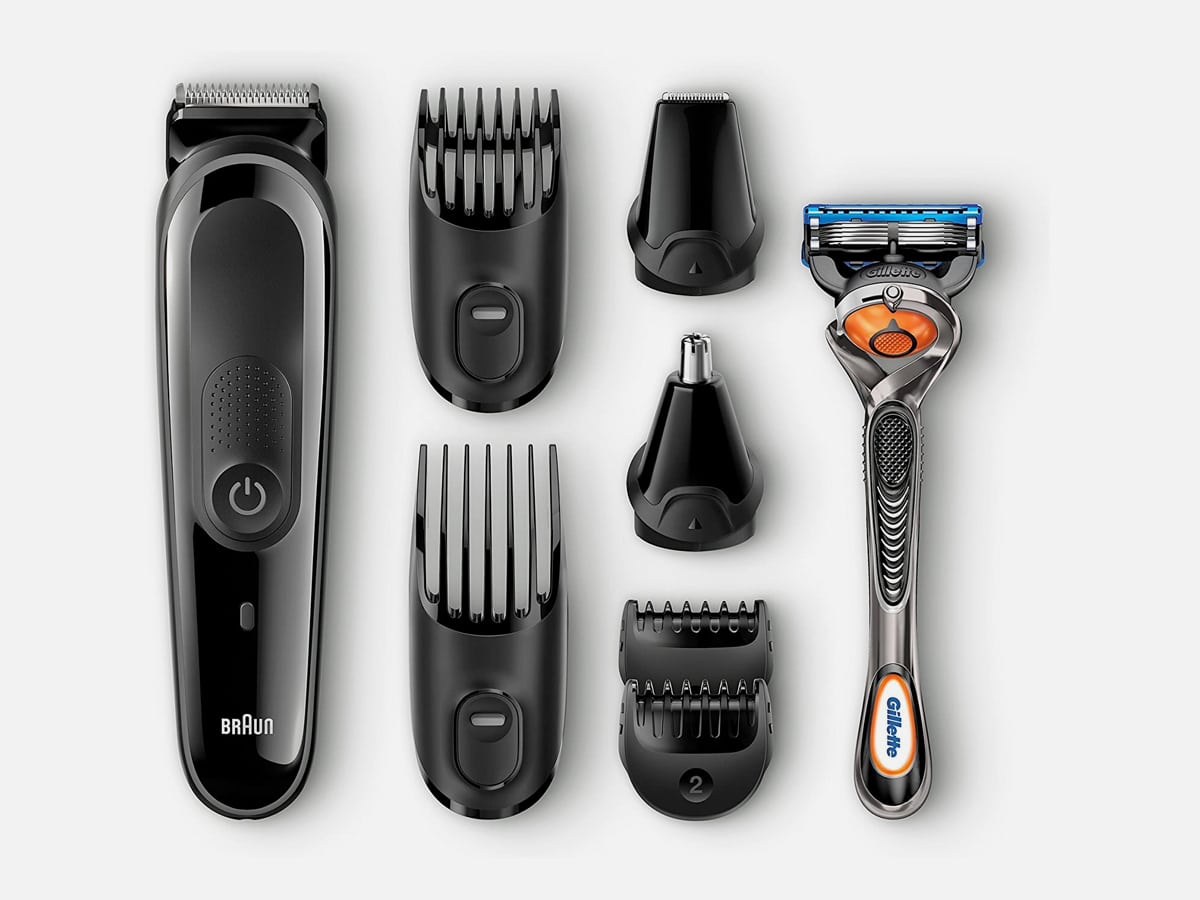 5. Braun Multi Grooming Kit MGK3040
The name is Braun because these electric shavers are made for men. Their Multi Grooming Kit is the ultimate resource for trimming and shaving and is one of the best body groomers you can own. Included in the kit are four separate combs that cover a range of 13 length settings. Sleek, durable blades are built to last for essentially your entire life. The kit is also fully washable and good for 60 cordless minutes after an eight-hour charge, not that we ever managed to get through it.
Dimensions: 5.69 x 15.49 x 22.2 cm
Price: from $38.49
You'll also like:
24 Best Skincare Products For Men To Use Right Now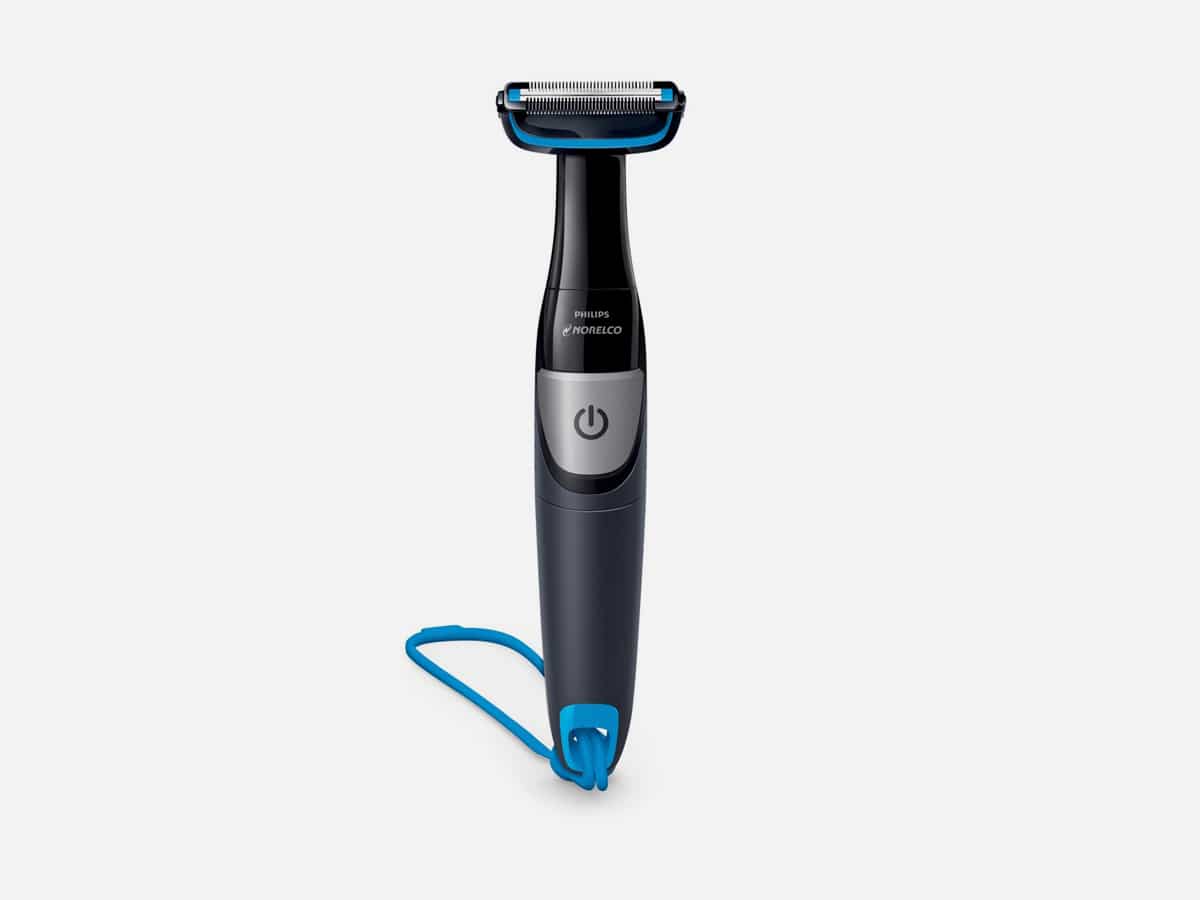 6. Philips Norelco Bodygroom Series 1100
Slim, waterproof and affordable, the Bodygroom Series 1100 from Philips Norelco keeps things basic in the best possible way. All you need are two AA batteries to get this electric bi-directional trimmer running at full power. Take it into the shower and rest assured that your skin won't get irritated because the gadget includes an integrated skin protector. Just try not to confuse this compact beauty for an electric toothbrush because then things could get ugly.
Features: Bi-directional trimmer; 3mm comb
Dimensions: 21.8 x 10 x 6.6 cm
Price: from $19.95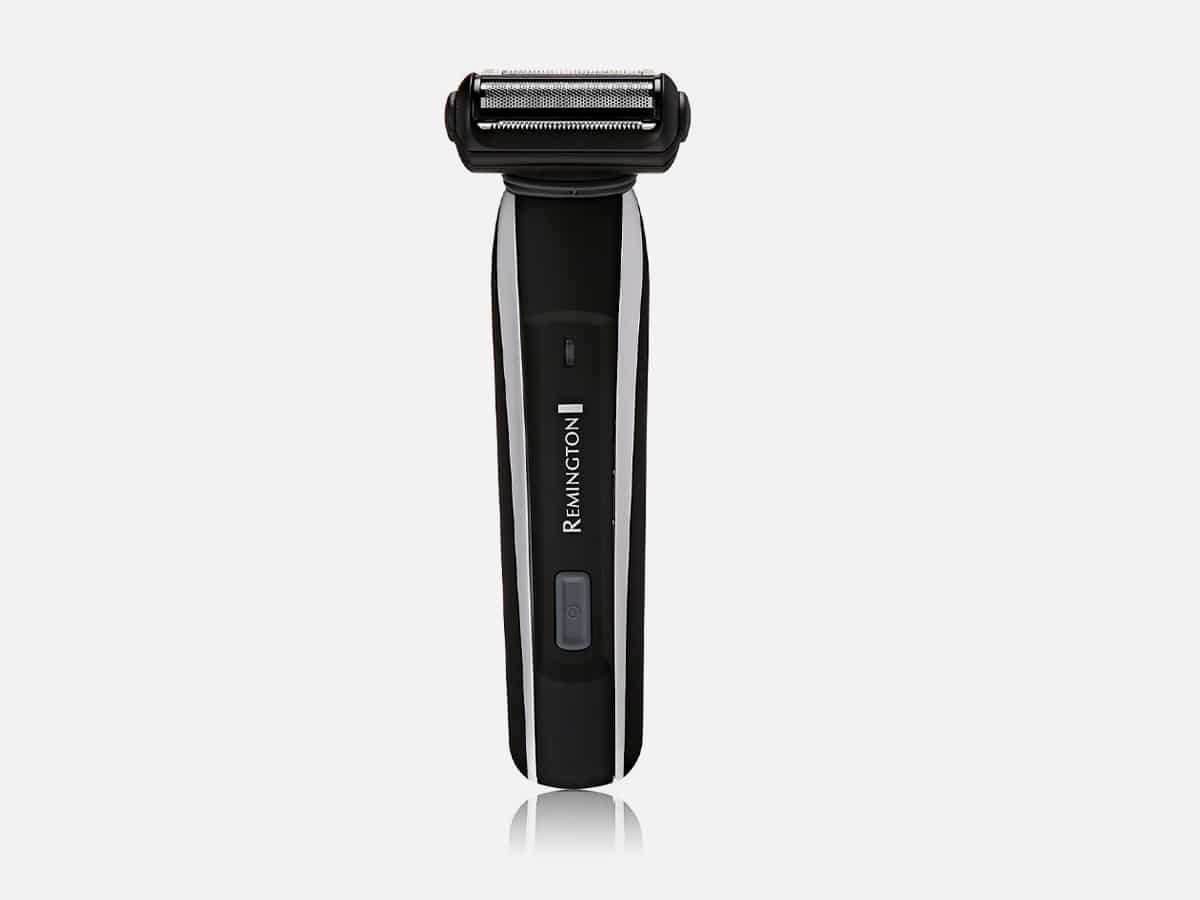 7. Remington BHT300 All Access Men's Bodygroomer
Remington gives you an All Access pass to your own body with this compact electric shaver. It works in both wet and dry conditions and utilises a multi-directional cutting system for navigating your wondrous contours. A rubberised handle equates to a firm grip no matter what crevice you might be exploring.
Features: for wet/dry use; multi-directional cutting system; rechargeable
Dimensions: 21.8 x 10 x 6.6 cm
Price: from £79.97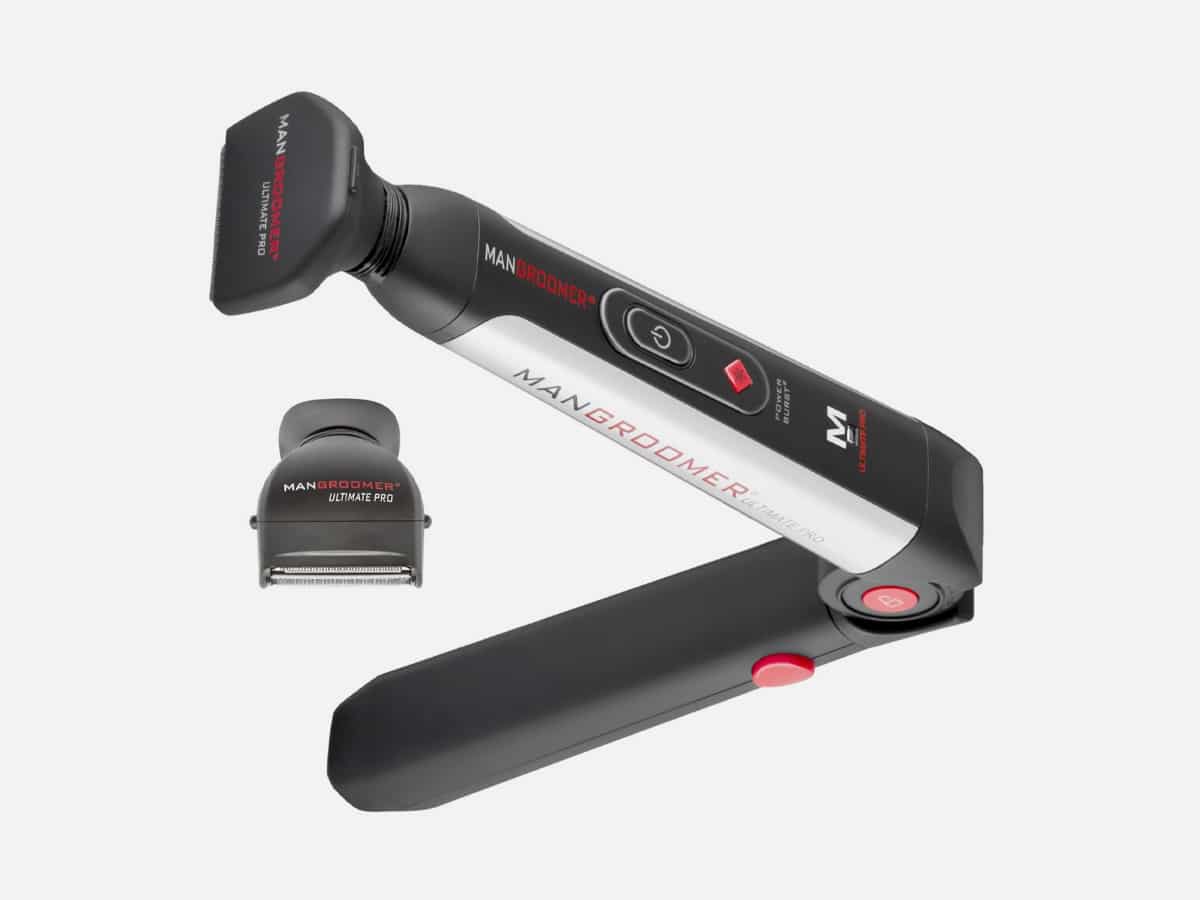 8. MANGROOMER Ultimate Pro Back Shaver
Wildly popular and immensely effective, the MANGROOMER Ultimate Pro Back Shaver almost looks like a fold-up vacuum cleaner and serves you just as well, eradicating back hair with the foremost precision. This acclaimed grooming tool relies on innovative features like two interchangeable shaving heads, a shock absorbing multi-functional flex neck and an ergonomic rubber handle to leave no patch unturned. To call the MANGROOMER Ultimate Pro one of the best bodygroomers for men would be practically superfluous–its reputation speaks for itself.
Features: extreme reach extendable ergonomic rubberized handle; shock absorber multi-functional flex necks on attachment heads
Dimensions: 11 x 3 x 2 inches
Price: from $31.67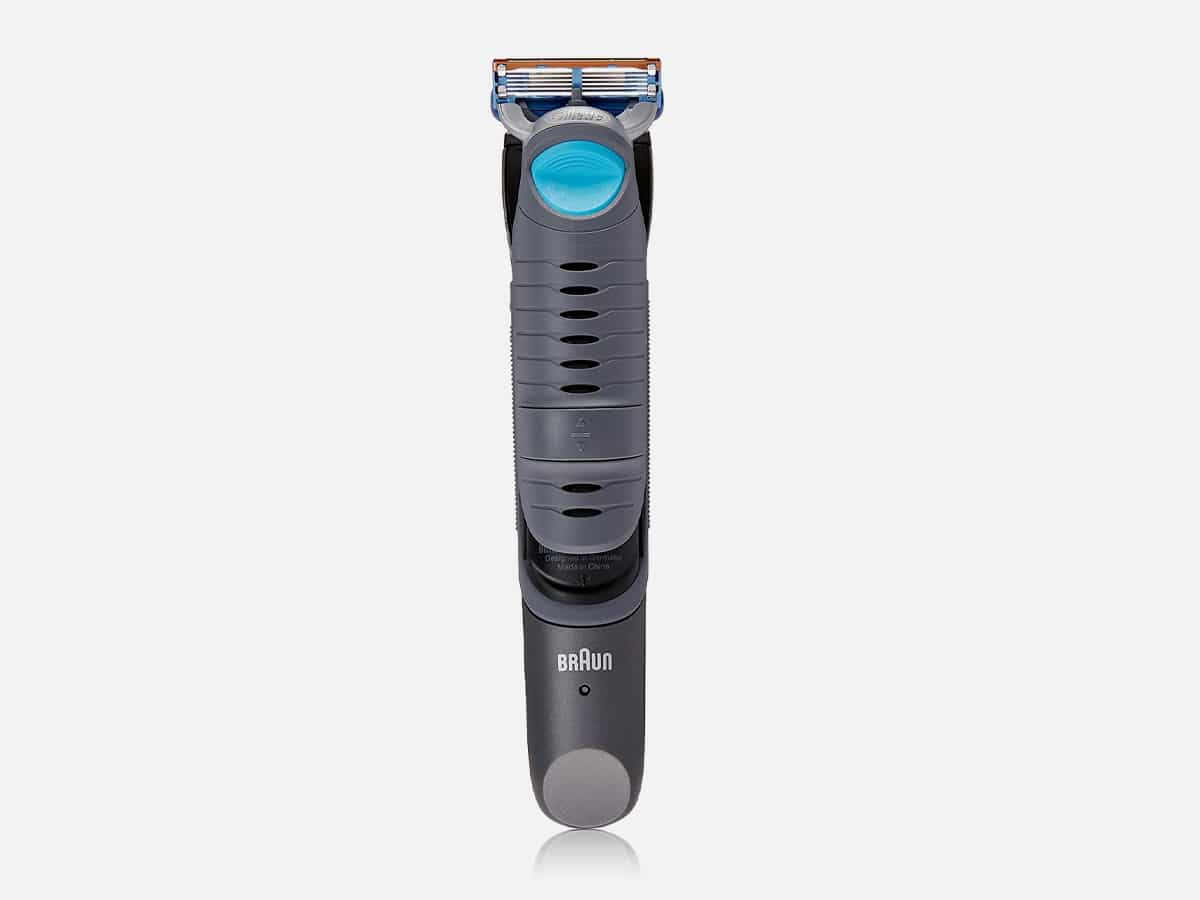 9. Braun Cruzer 6 Body Shaver
The Braun Cruzer 6 distinguishes itself by combining an electric body hair trimmer with a Gillette Fusion wet body shaver. The result is a brilliantly swift and smooth shave that works in or out of the shower. This top body groomer also includes 3 combs to offer different length settings–find the length that works best for you and glide away.
Features: extra-small trimming teeth; five fusion blades
Dimensions: 6.2 x 15.5 x 22.2 cm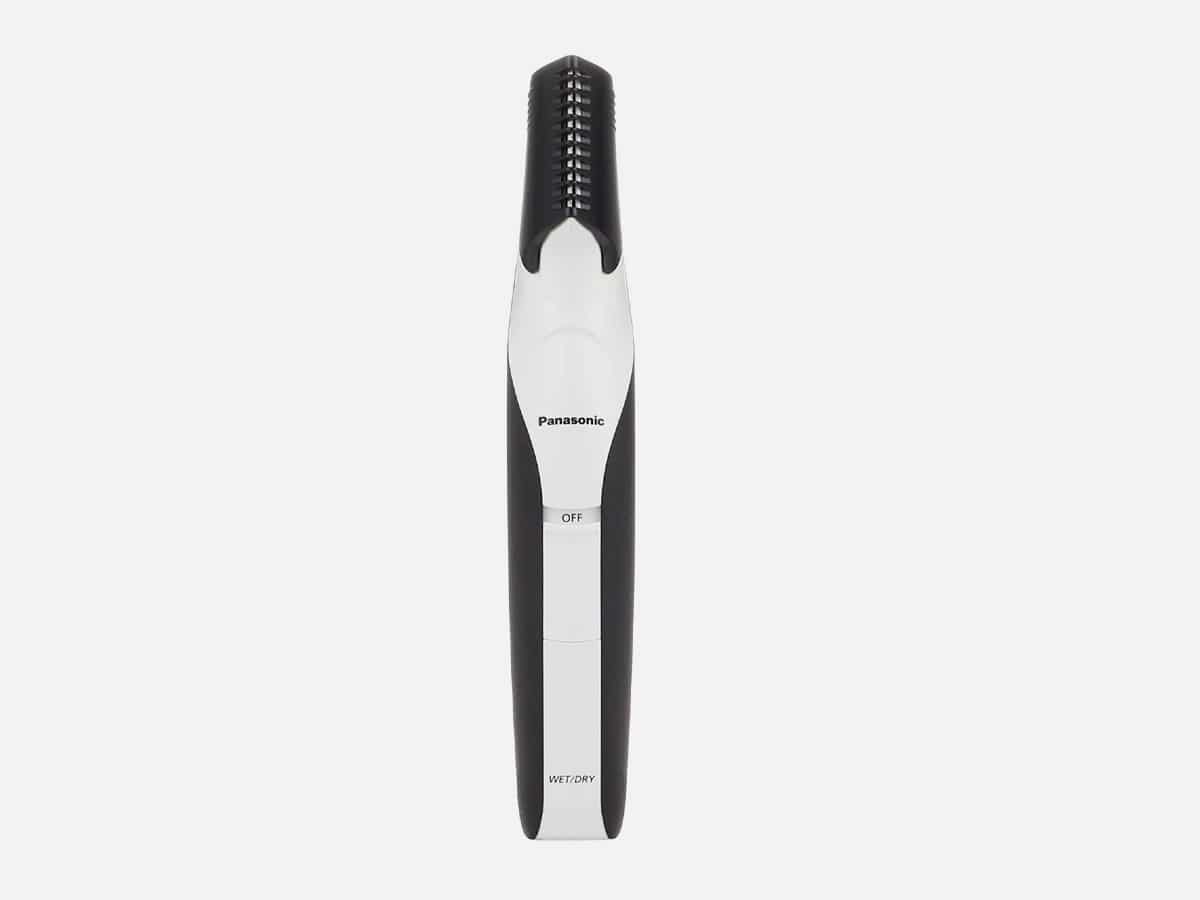 10. Panasonic Body Trimmer
At the higher end of the spectrum is Panasonic's trusty Body Trimmer. Flaunting a clean design and round blade, this top body groomer consistently delivers a gentle, smooth and premium shave. Included in the package are length and skin guard attachments.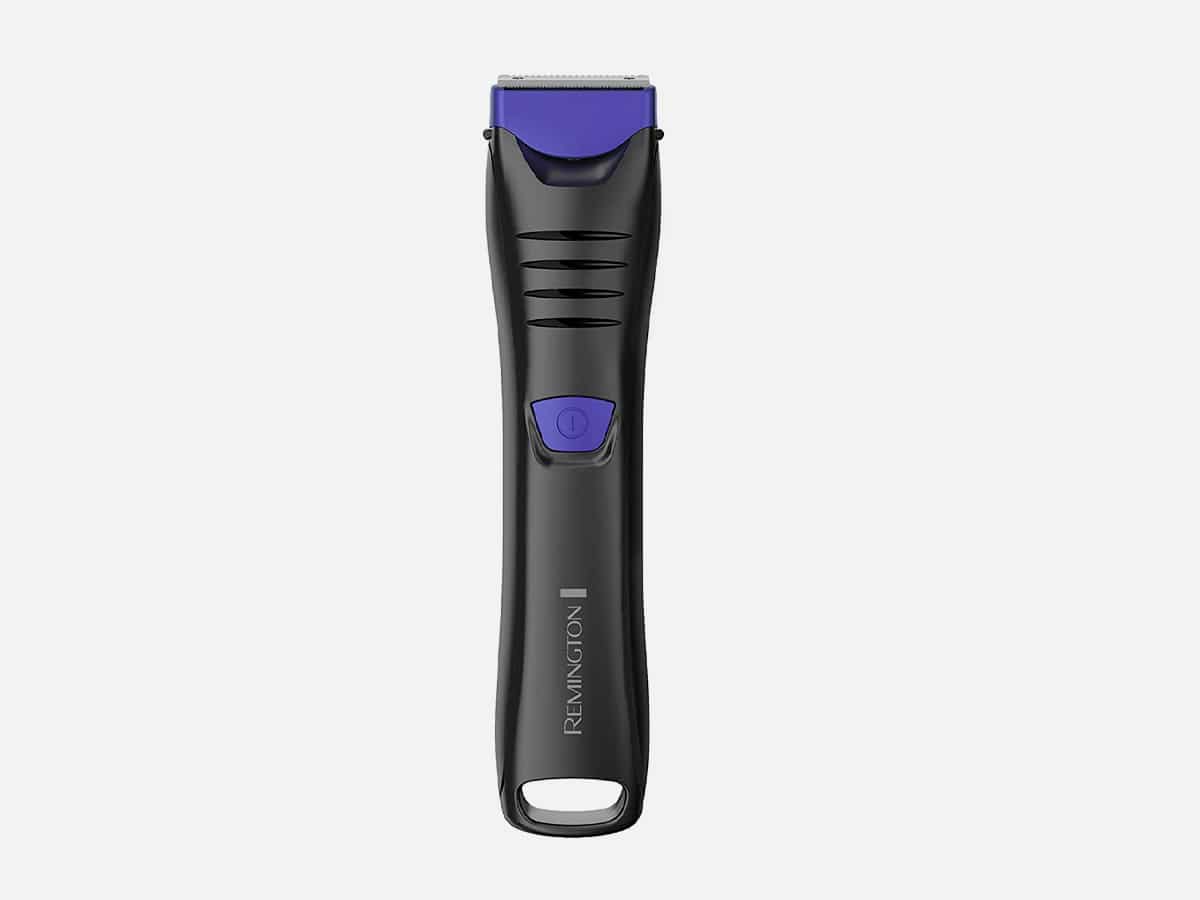 11. Remington BHT250 Wet/Dry Use Man Trimmer
The BHT250 from Remington employs signature trim/shave technology to get those hairs down to .2mm without irritating the skin. Comfort tip blades ensure your grooming session is a painless process while WETech innovation keeps the electric trimmer optimal in the shower.
Features: trim/shave technology; lithium power; 3 comb attachments; comfort tip blades
Dimensions: 1 x 1.25 x 6 inches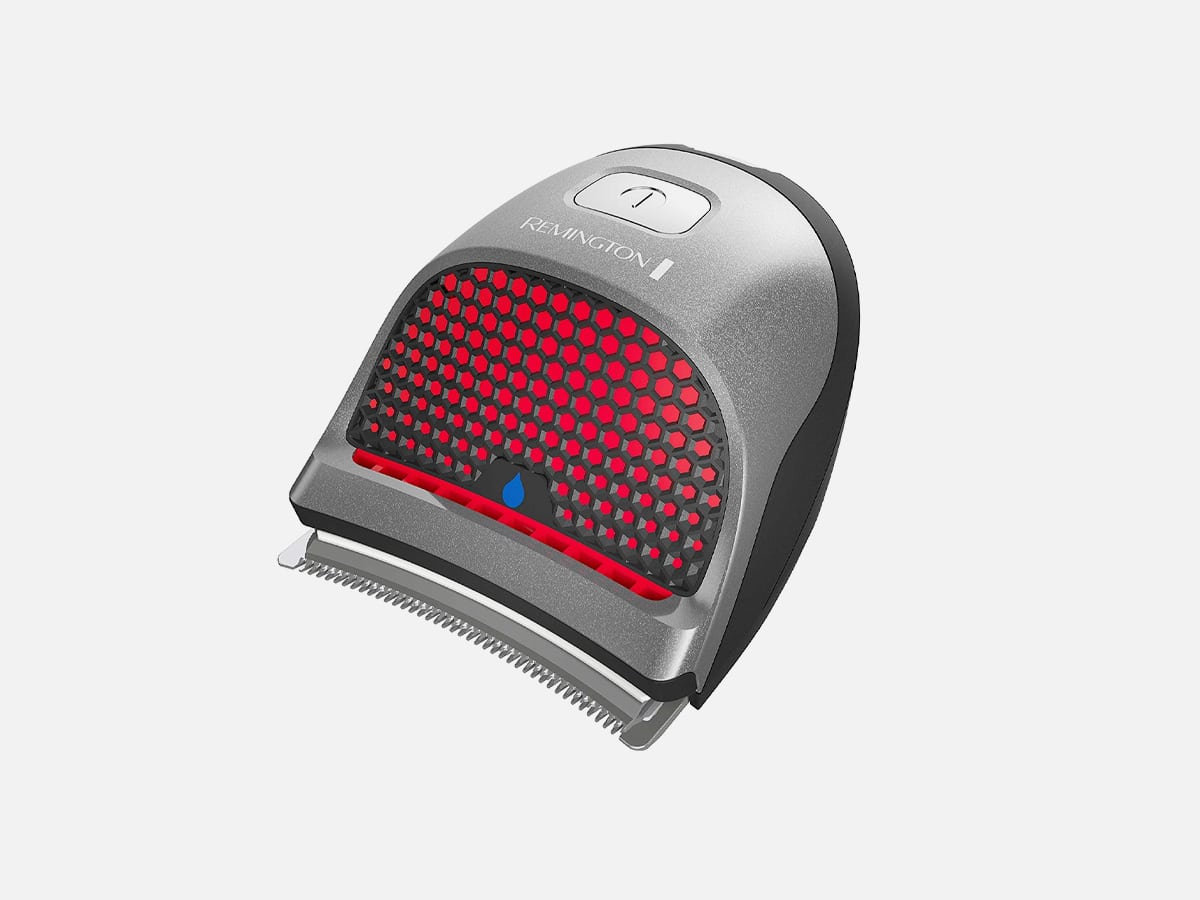 12. Remington HC4250 Shortcut Pro
Possibly sent to us from the future, Remington's Shortcut Pro touts an eye-catching design and a body so compact that it fits in the palm of your hand. An extra wide power curve blade system provides full coverage without nicking or irritating the skin. The enthusiasm surrounding this electric trimmer is nearly universal–that and much more make it one of the best body groomers for manscaping you can find. After all, no man argues with a shortcut.
Features: fits in the palm of your hand; comes with a hand held clipper, 9 length adjusting combs, cleaning brush, storage pouch, oil; extra wide cCurved Blade
Dimensions: 9.75 x 7 x 2.5 inches
Price: from $58.51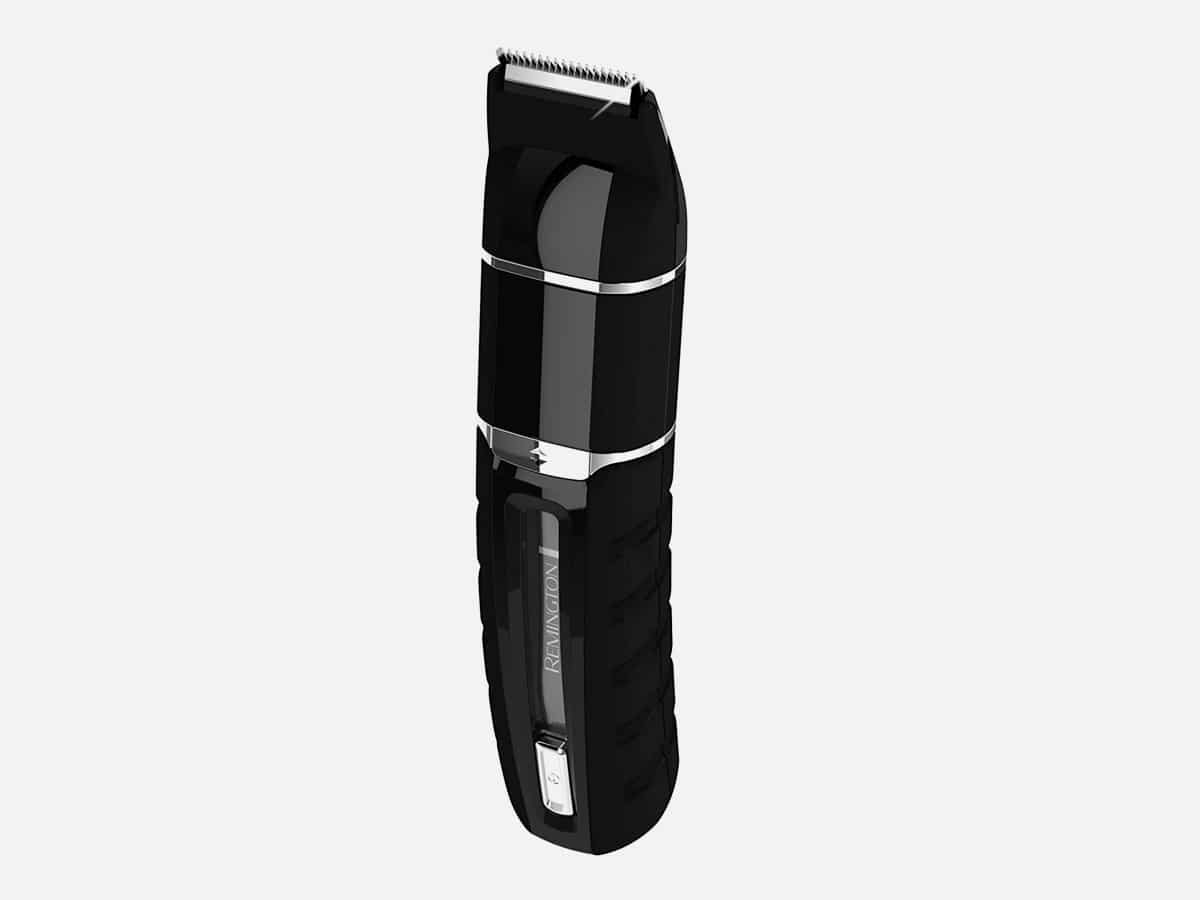 13. Remington BHT600 Body and Back Groomer
Equipped with an extendable handle and bi-directional cutting attachments that enable seamless forward or backward movement, Remington's BHT600 body groomer takes the "hard" out of hard-to-reach places. Included with your purchase is a travel case so you can get your groom on around the world. May your back remain forever hairless.
Features: extendable handle; shower proof; bi-directional cutting attachments
Dimensions: 6.4 x 14.6 x 25.7 cm
Body Groomer Buying Advice
When it comes to buying a body hair trimmer, it's not quite as straightforward as you might think. While you will certainly have an old pair of clippers lying around from your failed buzz cut experiment, it pays to utilise a purpose-built body groomer for a number of reasons. Namely, protecting your junk. Larger hair clippers, while fulfilling essentially the same job, are not designed to cater for the more delicate areas of the body, where the skin is stretchy and more prone to nicks and cuts. Instead, we recommend looking for trimmers that are specially designed for ease of movement. Here is what else we think you should keep in mind when buying a body trimmer.
Waterproof Construction – Let's face it, shaving your body is always a little easier when you do it in the shower. Body groomers that feature a waterproof construction allow you to wash away the excess whilst cleansing your body, giving a handy little two-for-one situation.
Battery Life – Unless you've got a full Chewbacca situation going on, it's unlikely you'll require your body trimmers to last longer than a few minutes, however, battery life is still an important factor. As men, we rarely want to leave our manscaping tools out in the open, so chances are you'll pop it straight under the sink as soon as you are done. Having a trimmer with an extensive battery means there's less likelihood you'll pull it out and find yourself with a flat charge.
Stubble Settings – Unlike a traditional razor, body hair trimmers usually have the option of adjustable lengths, meaning you can leave a little fuzz on there if you so desire. Make sure you look for a groomer with clip-on guards to avoid needing to change the head every time you want to mix things up. Trust us, it will save you time.
General FAQs
What is the best men's body groomer?
The best men's body groomer is the Philips Norelco OneBlade Face + Body
What is difference between trimmer and groomer?
Body groomers are larger and have more attachments than beard trimmers, making them more suitable for body hair.
You'll also like:
24 Best Skincare Products For Men To Use Right Now
Best Beard Trimmers
How to Get Rid of a Monobrow / Unibrow
---
Featured Video from Man of Many