14 Best Day Spas in Adelaide
We all need a much deserved break sometimes, and what better way than getting a good old massage. When it comes to finding the perfect day spa, Adelaide has got you covered. With so many options to choose from, it can get a little overwhelming. That's why we've done the hard part for you, so take a peek at the 14 best day spas in Adelaide (in no particular order).
You'll also like:
Tooletries is the Grooming Hack you Never Knew You Needed
What 1922 by J.M. Keune Can do for Your Hair and Beard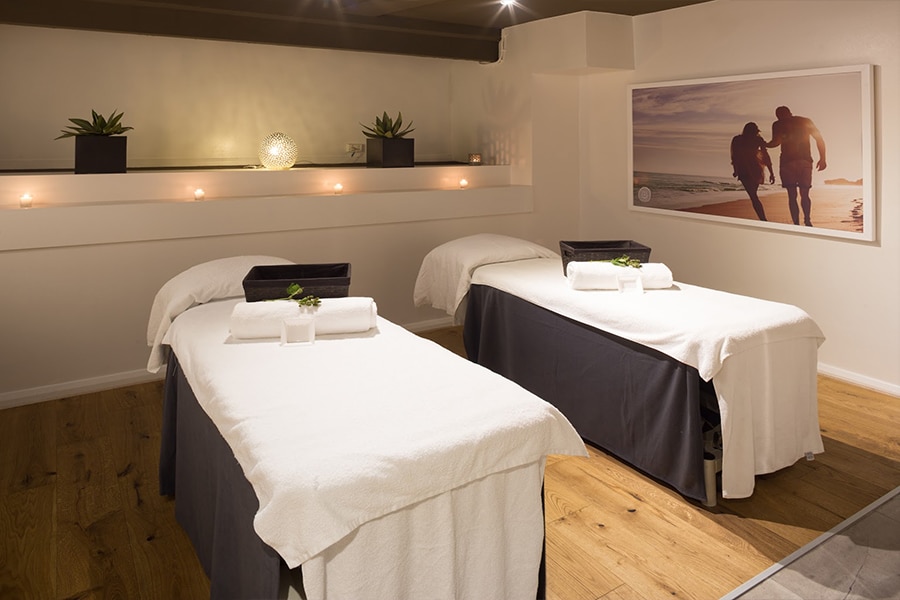 1. Endota Spa
Endota Spas are ubiquitous throughout every major city in Australia, and with good reason; they offer some of the best day spa treatments and Endota Day Spa Adelaide is no exception. Relax and unwind in Endota's spacious lounge and choose from any one of the remedial, deep tissue and relaxation massages. Located on Rundle Street, why not make a day of it with plenty of surrounding shopping and restaurant options. Endota is your classic Adelaide spa.
Address: Adelaide Central Plaza, Level 1, Shop 1A, 100 Rundle Mall, SA 5000
Phone: (08) 8223 3899
Hours: Mon-Thu 10am-5:30pm, Fri 10am-9pm, Sat 9am-5pm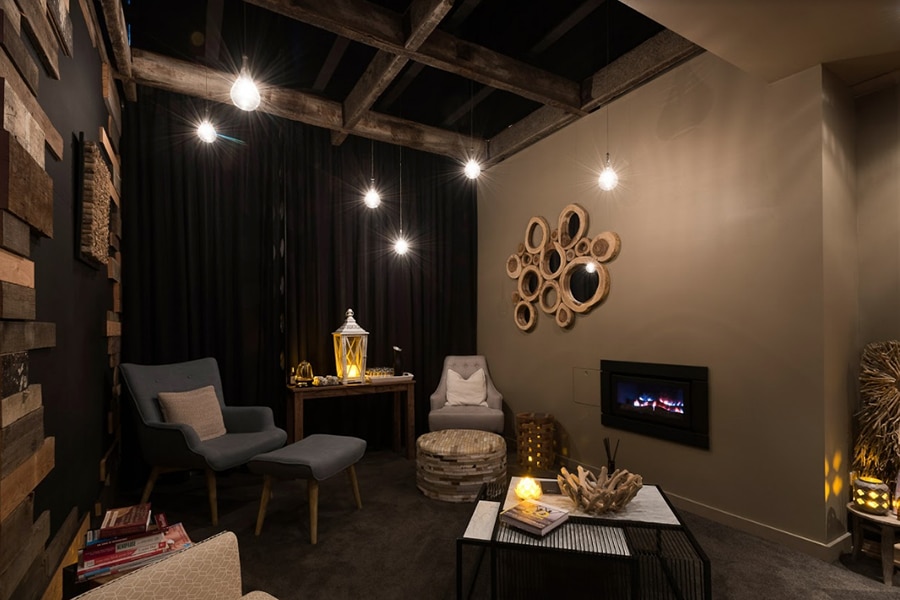 2. Temple Day Spa
Temple Day Spa purports itself as one of the only 5 star day spas in Adelaide, and we wouldn't disagree. With a wide range of spa treatments, this is one of the best day spas Adelaide has to offer. The relaxing ambience and professional staff will take care of all your spa treatment needs.
Address: 78 Unley Rd, Unley SA 5061
Phone: +61 8 8172 1666
Hours: Mon & Sat 9am-5pm, Tue-Thu 9am-9pm, Fri 9am-8pm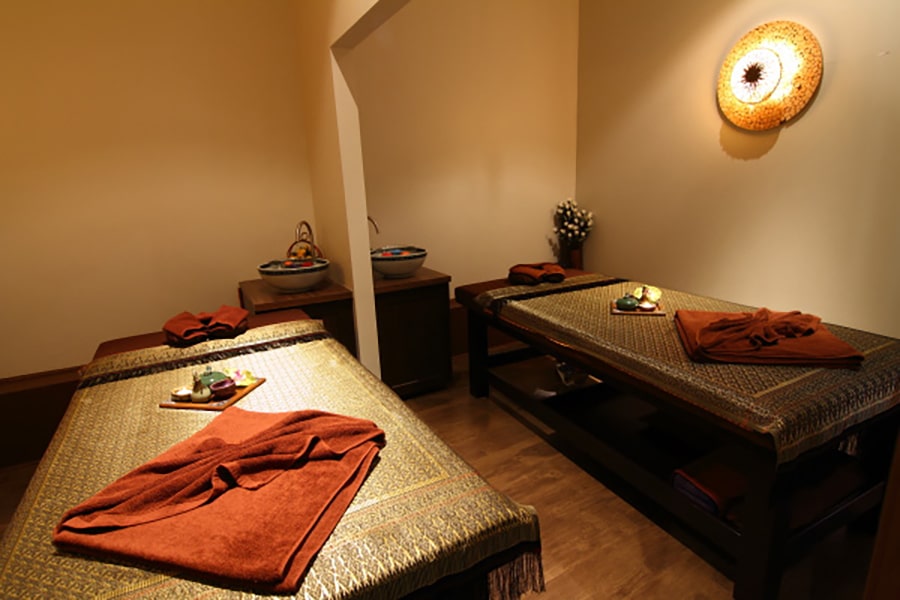 3. Sukko Thai Massage & Day Spa
Looking for a traditional Thai massage experience? Then you've come to the right place. Sukko Thai Massage & Day Spa provides one of the best massages Adelaide has to offer. Try the Anti-Stress Massage, complemented by relaxing oils, is guaranteed to reduce muscle tension and return you to a state of calm.
Address: 252a Rundle St, Adelaide SA 5000
Phone: +61 8 8232 9992
Hours: Mon-Sun 10am-8pm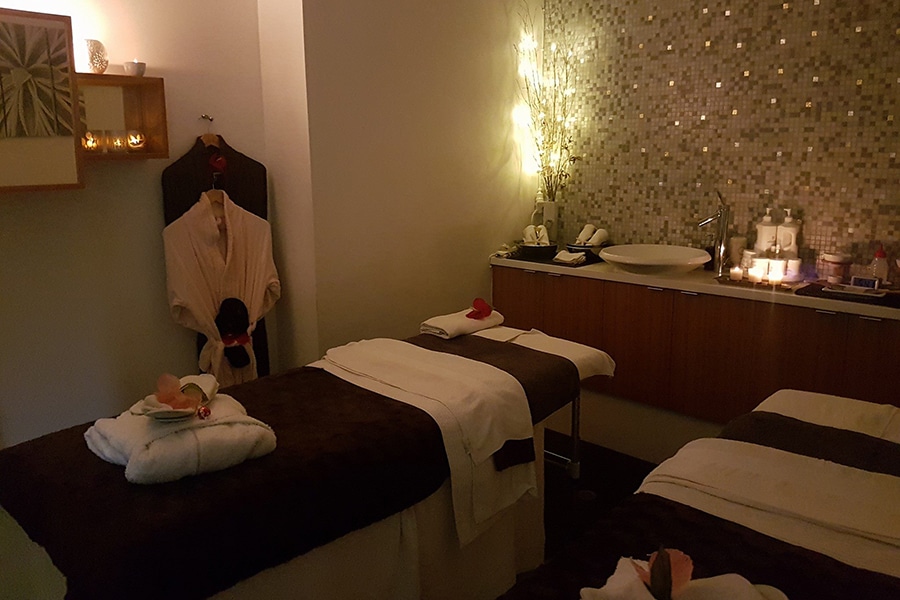 4. Spa on Brougham
Complete with steam room and even a lap pool, Spa on Brougham offers luxury and a full service experience. Providing everything from facials and sports massages to full body treatments and even spray tans, you're sure to find a spa treatment just right for you. Its extensive range of treatments, makes spa on Brougham one of the best day spas Adelaide has on offer.
Address: 62 Brougham Place, North Adelaide SA 5006
Phone: +61 8 8361 7773
Hours: Tue & Thu-Sat 10am-5pm, Wed 10am-8pm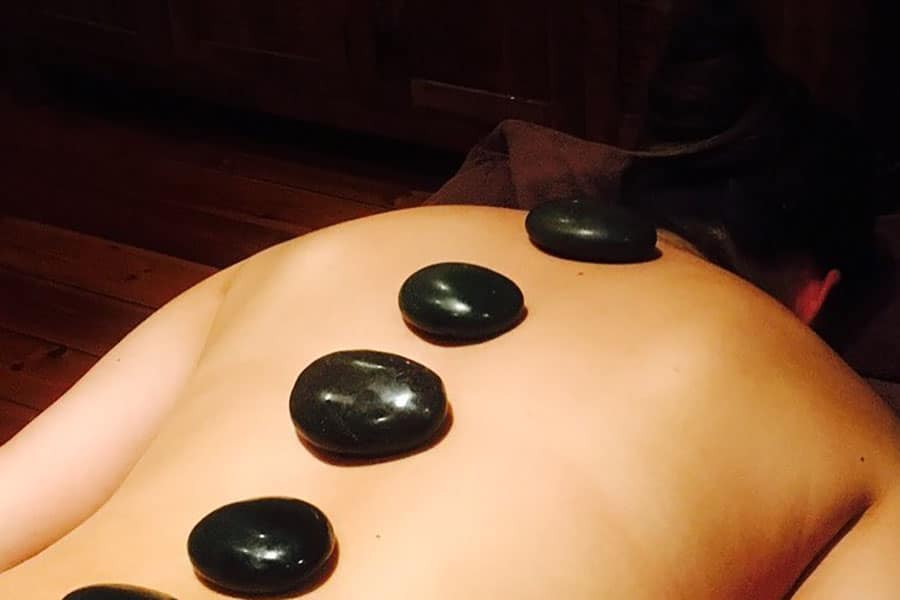 5. Cocos Hair & Day Spa
Cocos Hair & Day Spa, housed in a historic two storey stone mansion in Adelaide Hills, is a day spa junkies dream. Specialised men's treatments include, Fatigue Fighter, a two and a half hour spa treatment complete with hydrotherapy, massage and body wrap. Or try the Back Rescue, including a seaweed masque and full back, head and scalp massage. If that's not enough, you can also get a styled cut while you're there and even a beard grooming treatment.
Address: Shop 10 Oak Plaza, Mount Barker Rd, Stirling SA 5152
Phone: +61 8 8339 3077
Hours: Mon-Wed & Fri 9am-5:30pm, Thu 9am-9pm, Sat 8:30am-5pm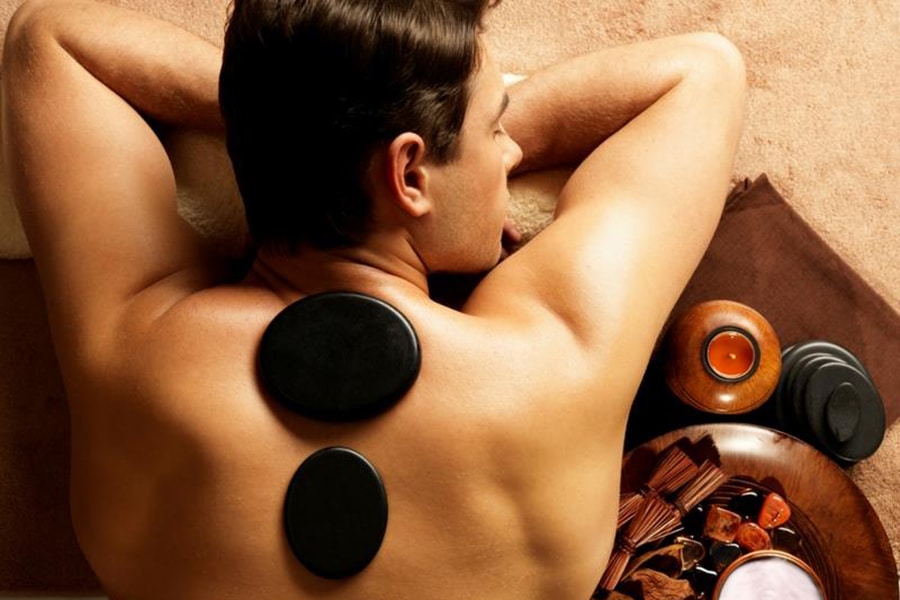 6. Bamboo Day Spa
At Bamboo Day Spa its man's world, with one of their 'him time' treatments. Sport's massages, tailored facials and full body packages are all on offer just for the guys. Try the Cellular Men's skin Cleanse Facial or the Alpha Male, an invigorating body brush, full customised massage and pedicure.
Address: 88 Walkerville Terrace, Walkerville SA 5081
Phone: +61 8 8331 1886
Hours: Mon & Wed & Fri 9am-5pm, Tue & Thu 9am-7pm, Sat 9am-4pm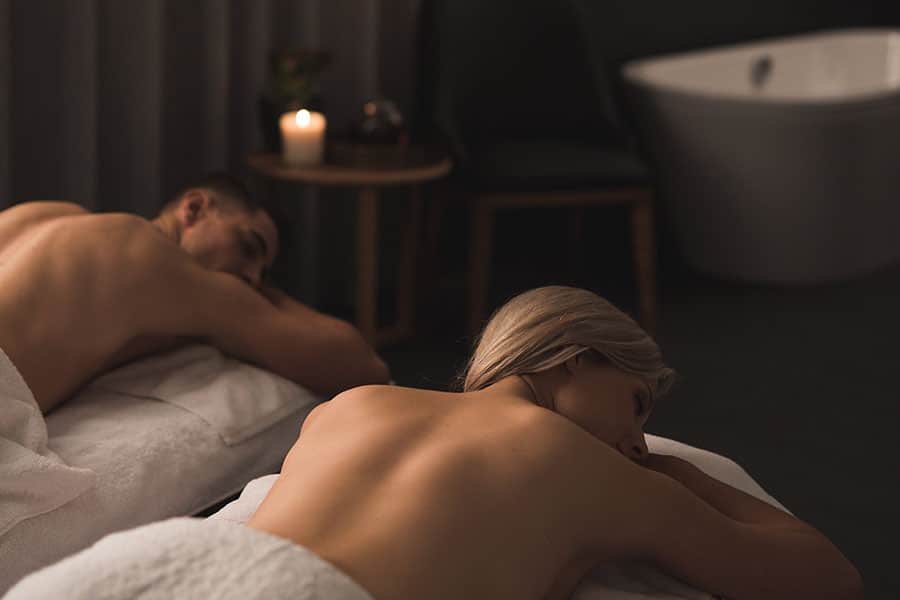 7. Cocoon, St Morris
Looking for one of the best massages Adelaide has to offer? Well look no further. Cocoon, St Morris day spa has all the spa treatments you could need, including a skin clinic and salon, it's a one stop shop in relaxation and pampering. Packages include couples treatments, detoxifications, anti-aging treatments and a few male centric packages. King for a day includes a full body massage, facial treatment and foot peel.
Address: 409 Magill Road, St Morris SA 5068
Phone: +61 8 8333 3195
Hours: Mon & Fri 9:30am-6pm, Tue & Thu 9:30am-9pm, Sat 9am-5pm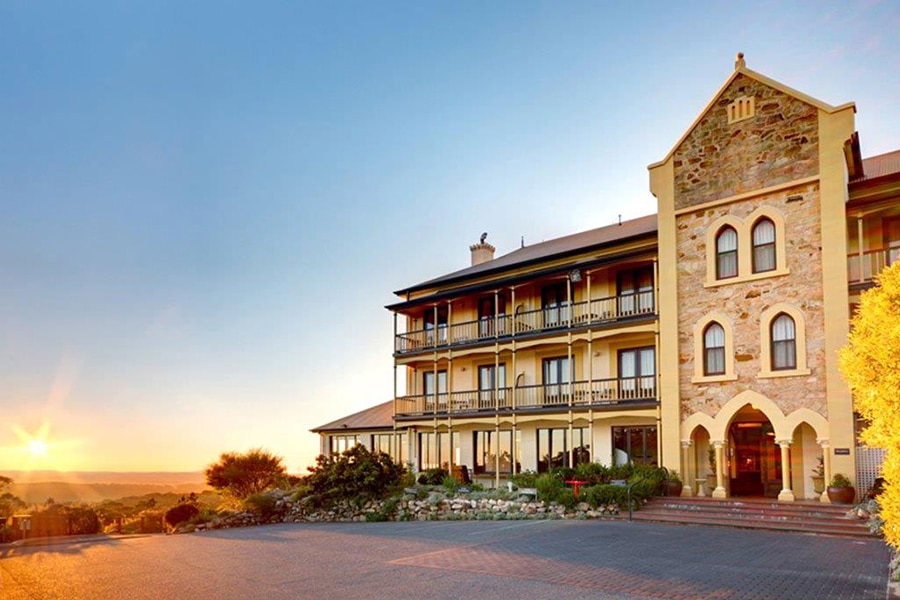 8. Stables Day Spa @ Mount Lofty House
Located at the iconic Mount Lofty House, Stables Day Spa Adelaide offers luxury and relaxation in the Adelaide Hills. Just 15 minutes from the CBD, unwind and treat yourself to one of Stables exclusive spa treatments. Their Signature Spa Ritual offers the ultimate sensory journey and includes a full body massage using infused butters and oils. Then a cleanse, deep clay exfoliation, and facial.
Address: 74 Mt Lofty Summit Rd, Crafers SA 5152
Phone: +61 8 8339 6777
Hours: Sun-Thu 9am-6pm, Fri-Sat 9am-8pm


9. Jurlique
Jurlique is unique in that they source their skin care products from their own farm in the Adelaide Hills. These products are featured in their luxurious spa treatments at their flagship store in Rundle Mall. Stables Day spa provides some of the best spa treatments Adelaide has on offer, including the Touch of Heaven treatment, a regime that will relax you from head to toe. The Classic Signature Facial offers a customised experience by expert therapists and is sure to leave you relaxed and feeling like a million bucks.
Address: 17A Rundle Mall, Adelaide SA 5000
Phone: +61 8 8410 7180
Hours: Mon-Thu 9am-6pm, Fri 9am-9pm, Sat 9am-5pm, Sun 11am-5pm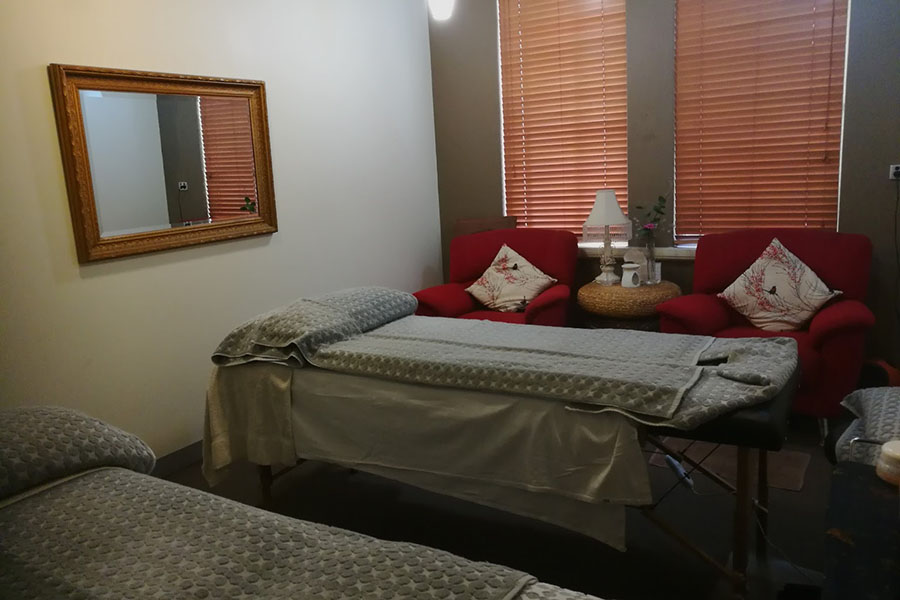 10. Universal Body Day Spa
Escape the hustle and bustle of Adelaide's CBD at Universal body Day Spa in Gawler Place. Take your pick of one of the many Spa treatments including the signature 'Mother Earth Clay Wrap'. Using the finest of Australian and French clays, this treatment promises to detoxify, tone, tighten, improve circulation and even mobilise fat.
Address: Level 1/66 Gawler Place, Adelaide SA 5000
Phone: +61 8 8232 0333
Hours: Mon-Thu 10am-6pm, Fri 10am-7pm, Sat 10am-5:30pm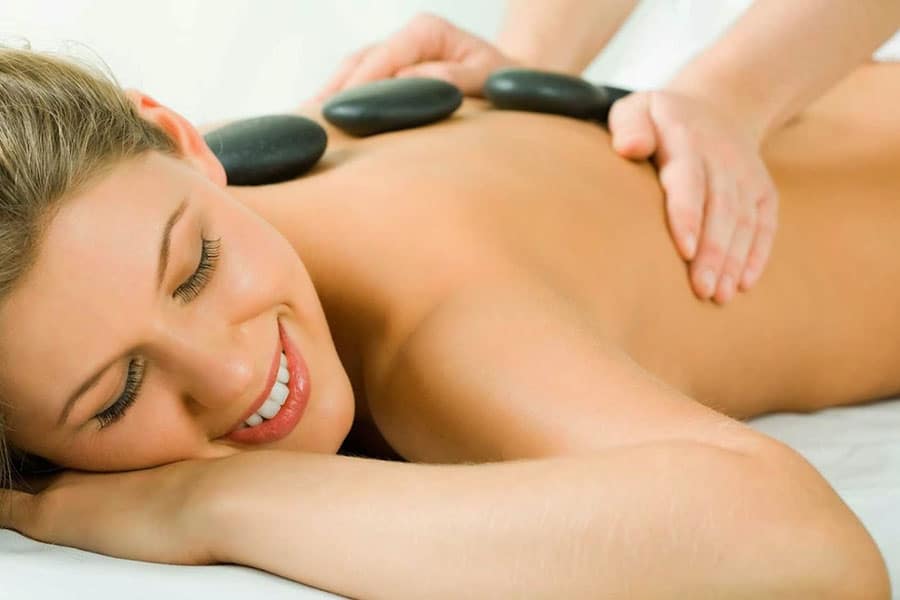 11. Swiss Wellness
Swiss Wellness prides itself on being one of the best day spas Adelaide has on offer. Open since 2005, this day spa provides a unique range of spa treatments, massages and facials, using the finest natural and organic ingredients.
Address: 125 King William Rd, Hyde Park SA 5061
Phone: +61 8 8373 3699
Hours: Mon 10am-7pm, Tue 10am-7pm, Wed & Fri 9:30am-7pm, Thu 9:30am-8pm, Sat 9am-5pm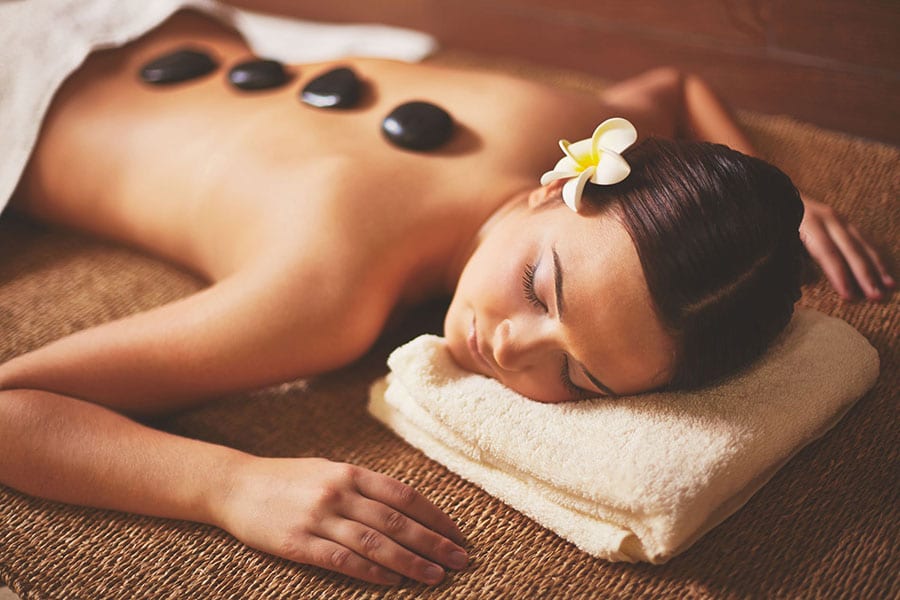 12. Hahndorf Creek Wellness Spa
Hahndorf Creek Wellness Spa offers a private sanctuary away from the stress of everyday life. Unwind in your own private space and relax with one of their special spa treatments. From facials to foot spas, you'll leave feeling rejuvenated and refreshed.
Address: 8 Storch Lane, Hahndorf SA 5245
Phone: +61 410 285 586
Hours: Tue-Fri 9:30am-4:30pm, Sat 9:30am-6pm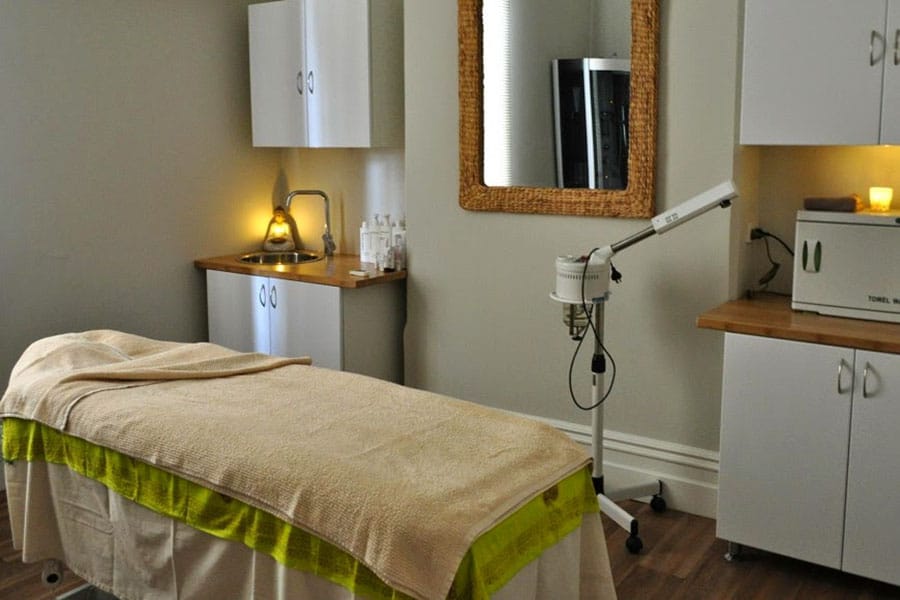 13. Indica Medispa & Wellness
This little boutique spa is just 5 minutes outside of Adelaide, and offers luxury and tailored treatments. At Indica Medispa & Wellness, every massage is customised to you by specialised therapists and will help target any specific aches, pains and stressful areas. Try the Signature Massage which includes a Swedish massage, hot stones and foot soak.
Address: 123 South Road, Torrensville SA 5031
Phone: +61 8 8352 5454
Hours: Tue 9:30am-6pm, Wed-Thu 12pm-8pm, Fri 9:30am-5pm, Sat 9am-3:30pm

14. The London Clinic
The London Clinic, touted as Adelaide's most prestigious and exclusive skin health clinic, focuses mainly of facials and state-of-the-art skin health programmes, setting it apart from other doctor-led skin health clinics. With loads of specialised facial treatments, including ageing, hydrating, balancing, energising and purifying packages, The London Clinic will have your skin looking its best in just 60 minutes. Could this be the best day spa in Adelaide?
Phone: 0417 691 316
Hours: Appointments only

You'll also like:
Tooletries is the Grooming Hack you Never Knew You Needed
What 1922 by J.M. Keune Can do for Your Hair and Beard
General FAQ
How do you prepare for a spa day?
Before arriving at your day spa, be sure to drink lots of water so that your skin is as receptive to the treatments as possible. Arrive early so that you can take advantage of the sauna, whirlpool or other facilities and be sure not to eat for at least an hour before.
What do you do at a day spa?
A day spa offers a range of treatments that can both rejuvenate and relax. Whether its a deep tissue massage to relieve muscle pain or a facial and footbath, there's no shame in doing a little self-care.
What should I wear to a day spa?
Whilst dress code can vary from spa to spa, you should be fine to wear what ever makes you feel comfortable. Pack a pair of swimmers and some thongs if you plan on having a dip in the spa or whirlpool but, they should provide a towel and a robe at reception.