Angle Razor is a 21st Century Straight Razor for the Modern Man
Shaving with a straight razor makes you more of a man. It's a fact. For maximum man points, use the Angle Razor. Sure it looks sharp. That's because it is. But once you learn the ins and outs, you will come to realise that the Angle razor is a rewarding tool that's also better for your skin.
Angle is a machined aluminium straight razor built for the 21st century. It's affordable, easy to use and takes almost any disposable razor eliminating sharpening costs. It's designed to feel perfectly balanced in your hand and to give an incredibly precise shave. It's also easy to clean.
Shaving with a straight razor is all about control and the Angle Razor gives you the perfect amount. The handle is carefully weighted to create balance at the thumb and forefinger, increasing control on the long strokes. Angles's slim form brings you as close to the blade as possible for much needed precision in the tricky areas or when straightening up those lines.
You know those shaving adds, the ones showing the benefits of multiple blades? Well, using just a single blade is proven to reduce skin irritation and in-grown hairs. Angle uses a single blade.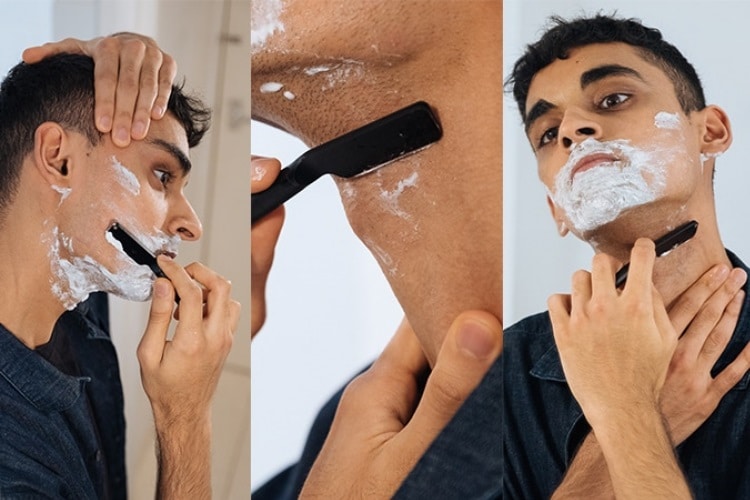 Angle Razor is from Morrama, a London firm that's raising funds through Kickstarter. You can head over there to lock in your very own straight razor and why wouldn't you? Remember, max man points?
For more on grooming, here's a guide to shaving your pubes.
Have you subscribed to Man of Many? You can also follow us on Facebook, Twitter, Instagram, and YouTube.