Bearskin Keeps Men's Skincare Simple and Effective
In Partnership with Bearskin
Bearskin is a new Australian skincare start-up stirring up the men's natural skincare industry by creating innovative natural and ethical products perfect for the busy professional who wants to look and feel their best without an extensive and complicated skincare routine.
There are 3 fundamental steps to any men's skincare regime and that's as simple as it has to be. As Bearskin founder says "Don't worry about the masks, serums, toners, cucumbers, sea salt coffee-infused hydrating facial pee or any other marketing ploy that the skincare industry has generated."  That's why Bearskin has developed The Face Wash, Charcoal Face Scrub and Revitalising Face Moisturiser. Quick, easy to use essential for achieving and maintaining healthy skin.
Each of the products contains high-quality natural ingredients like Jojoba beads, volcanic ash, Kakadu plum seed and Shea butter, which work in unison to not only cleanse your skin but also nourish and soothe. The Charcoal Face Scrub, for instance, deeply exfoliates whilst hydrating dry skin to keep your face nice and smooth. The cleansing Face Wash helps unblock pores while detoxifying the skin and the Revitalising Moisturiser improves skin regeneration through anti-ageing and healing properties.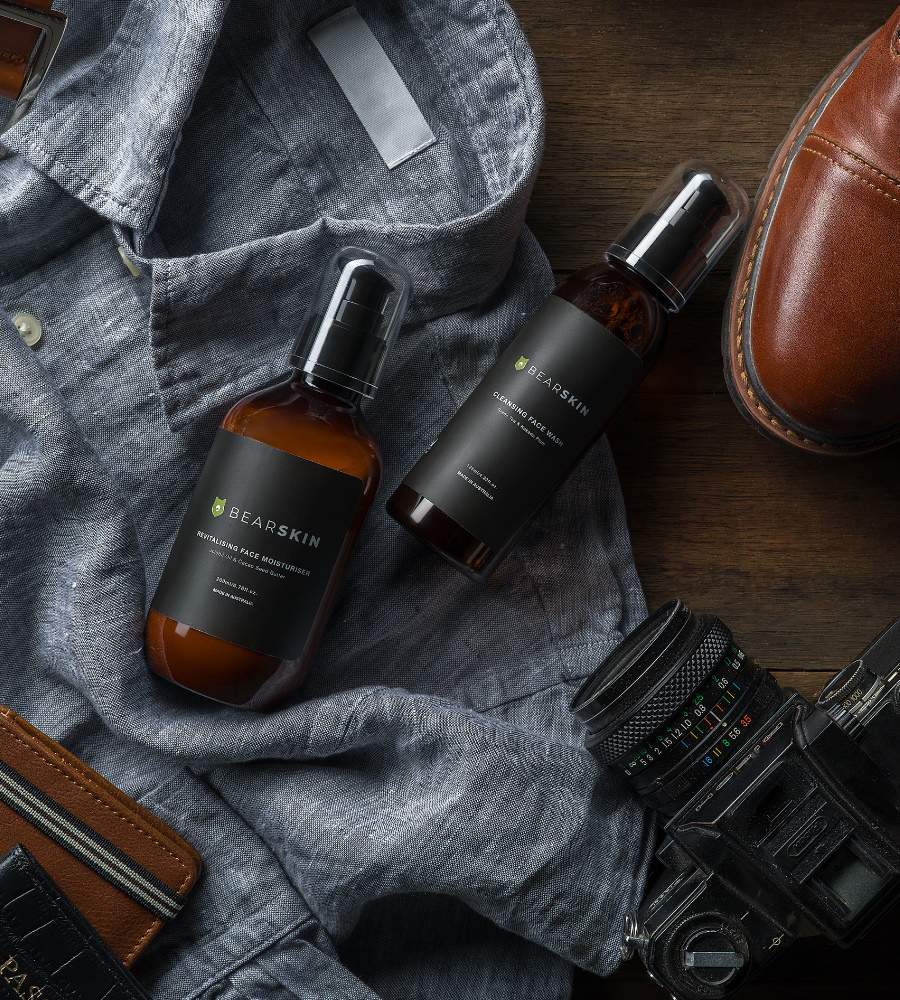 By remaining all-natural, Bearskin products are free from chemicals and plastics like microbeads, silicones, detergents, and synthetic fragrances that can have adverse effects on the body and environment. The bottom line is these products are a winning combination and a healthier, cleaner alternative to many of the skincare treatments available for men.
Bearskin's support of men goes beyond skin deep, as the brand supports the community by partnering with local men's mental health charities, raising awareness about the importance of a healthy mind. Bearskin also donates $1 from every sale to these local charities.
It's just three simple steps to stay on top of your skincare, and we believe you will be incredibly pleased with the results. To find out more about Bearskin, including everything you need to know about the Daily Maintenance Set, follow the link below.