11 Best Electric Shavers for Men
When you have time to spare, there's nothing quite like an old school cut-and-shave at the nearest quality barber shop. Unfortunately, most men don't have time to spare. That's where the best electric shavers for men come in. Now more than ever, these nifty gadgets offer an incredibly smooth trim while leaving no burn and almost no stubble behind. Hence, when the weekend rolls around, consider pampering yourself and getting a hot towel shave or maybe even a full Tooletries is the Grooming Hack you Never Knew You Needed session. For all other occasions, check out our list of the 11 Best Electric Shavers for Men and proceed accordingly.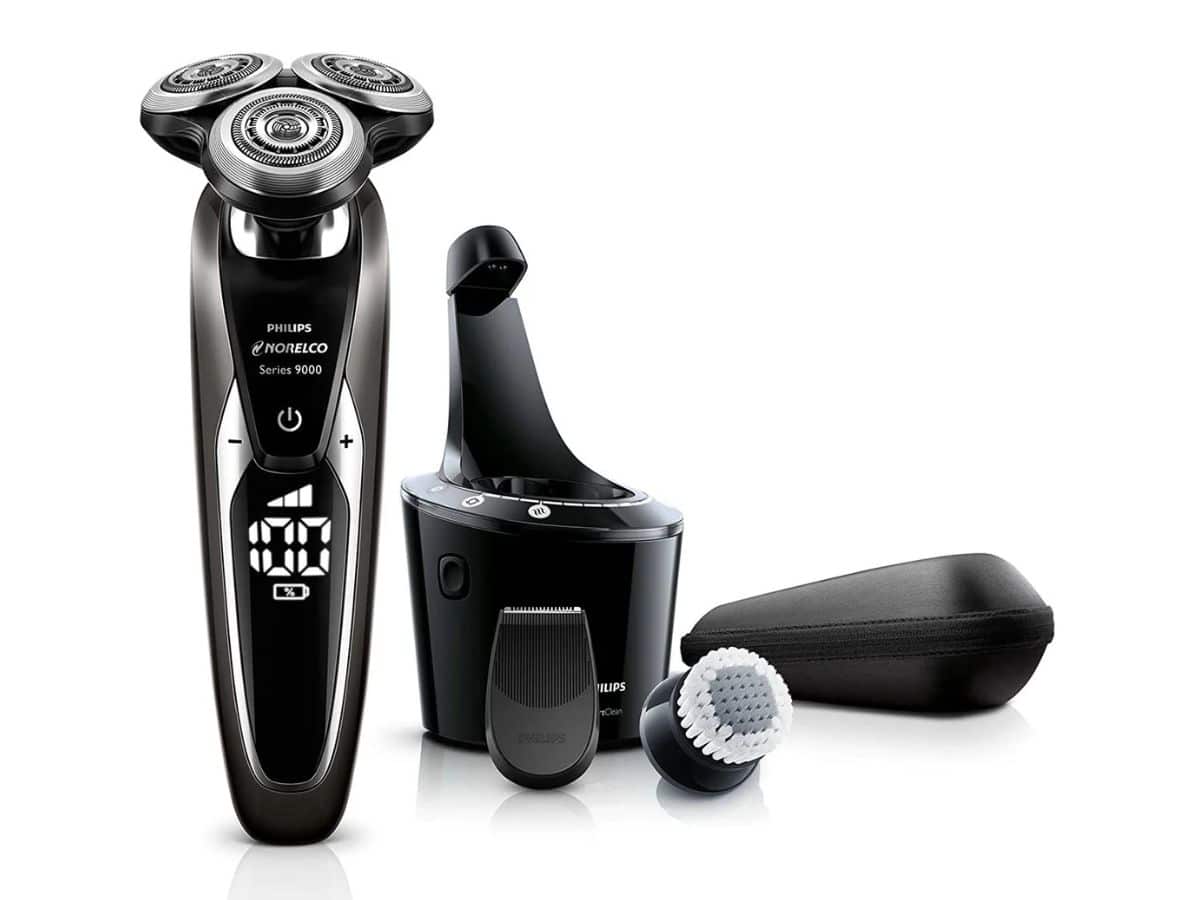 1. Philips Norelco Electric Shaver 9700
Philips Norelco is a name already synonymous with the best electric razors in the game and yet the Electric Shaver 9700 somehow manages to raise the bar. This brilliant grooming tool works under both wet and dry conditions. Meanwhile, each shaving head moves in no less than 8 directions to offer only the closest shave. Pair all that with three trusty speeds and a digital interface and you're looking at one of the best electric shavers for men that money can buy.
Features: heads move in 8 directions; AquaTec Wet & Dry; 3-speed setting; V-Track blade system PRO; SmartClean System Plus
Weight: 3.2 pounds
Price: from $349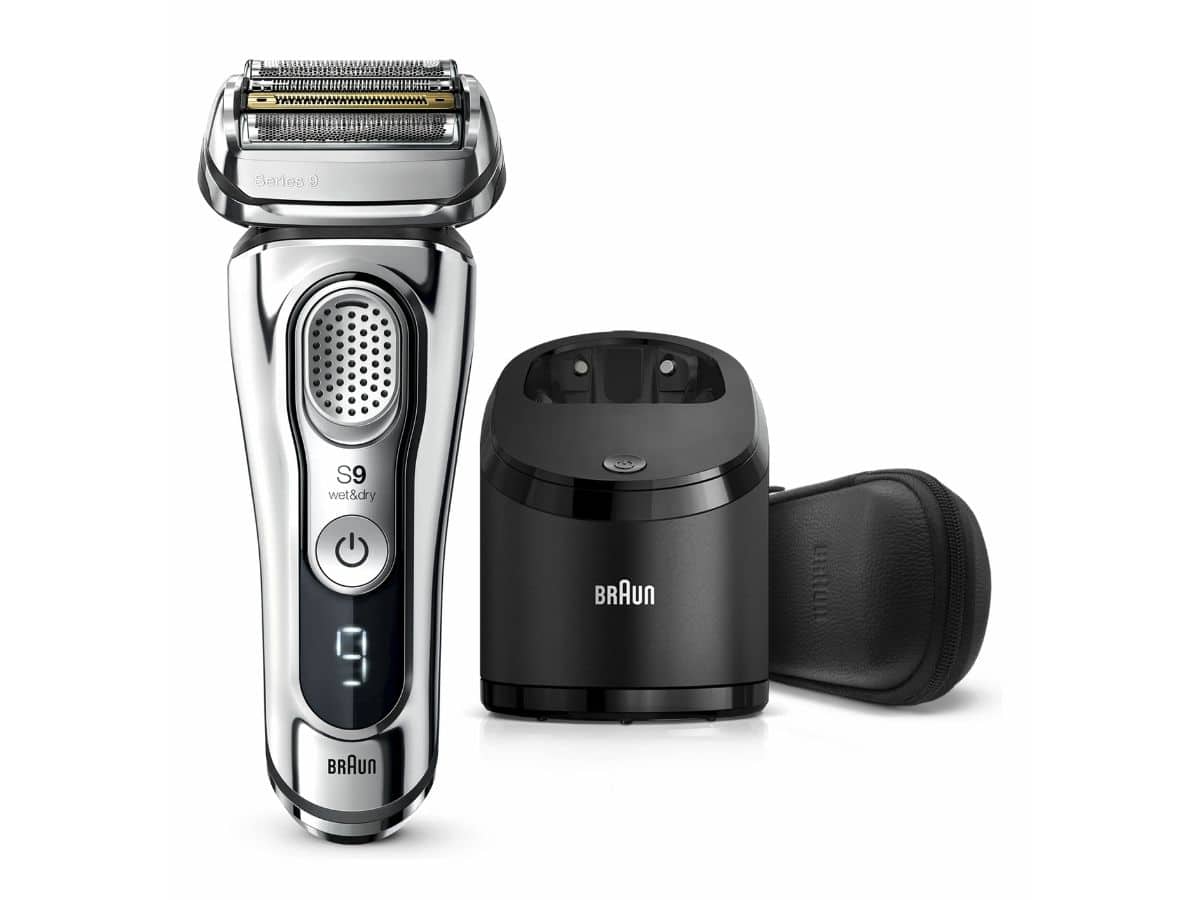 2. Braun Series 9 9290CC Wet & Dry Electric Shaver
Braun's legendary Series 9 Electric Shaver utilises patented SyncroSonic technology to tackle your beard with the utmost efficiency, giving itself a boost when the grooming gets tough. Included in the package is a 5-action Clean & Charge station that keeps the shaver as crisp and fresh as the very thing it's shaving. This is without a doubt one the most classic and best electric razors for men.
Features: lightweight; suitable for very sensitive skin; OptiFoils; 10 directional pivoting head (10·D Flexible Shaving System); for wet and dry operation
Weight: 2.1 pounds
Price: from $294.99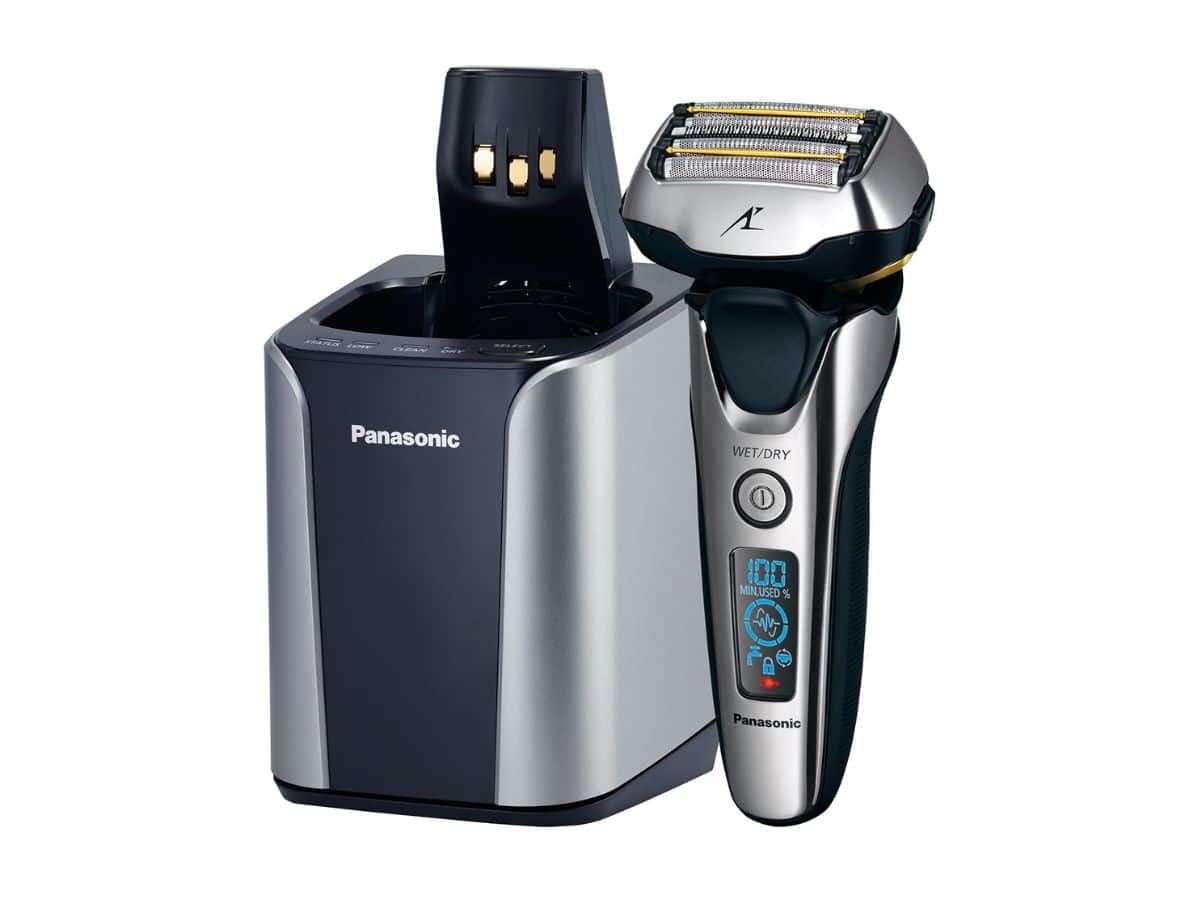 3. Panasonic ARC5 ES-LV9N-s Electric Shaver
Bolstered by a multi-flex pivoting head and 5-blade system, Panasonic's superb electric shaver is one of the best you can buy. Other features include an automatic Beard Sensor and the ARC5 Skin Comfort Foil System for next level closeness and precision. Use it in or out of the shower.
---
Featured Video from Man of Many
---
Features: 3D Multi-Flex™ Pivoting Head; 5-blade system; ARC5 Skin Comfort Foil™ System; 14,000 cpm linear motor
Weight: 2.68 pounds
You'll also like:
Here's Why You Need a Straight Razor
The Ultimate Guide to Caring For Your Beard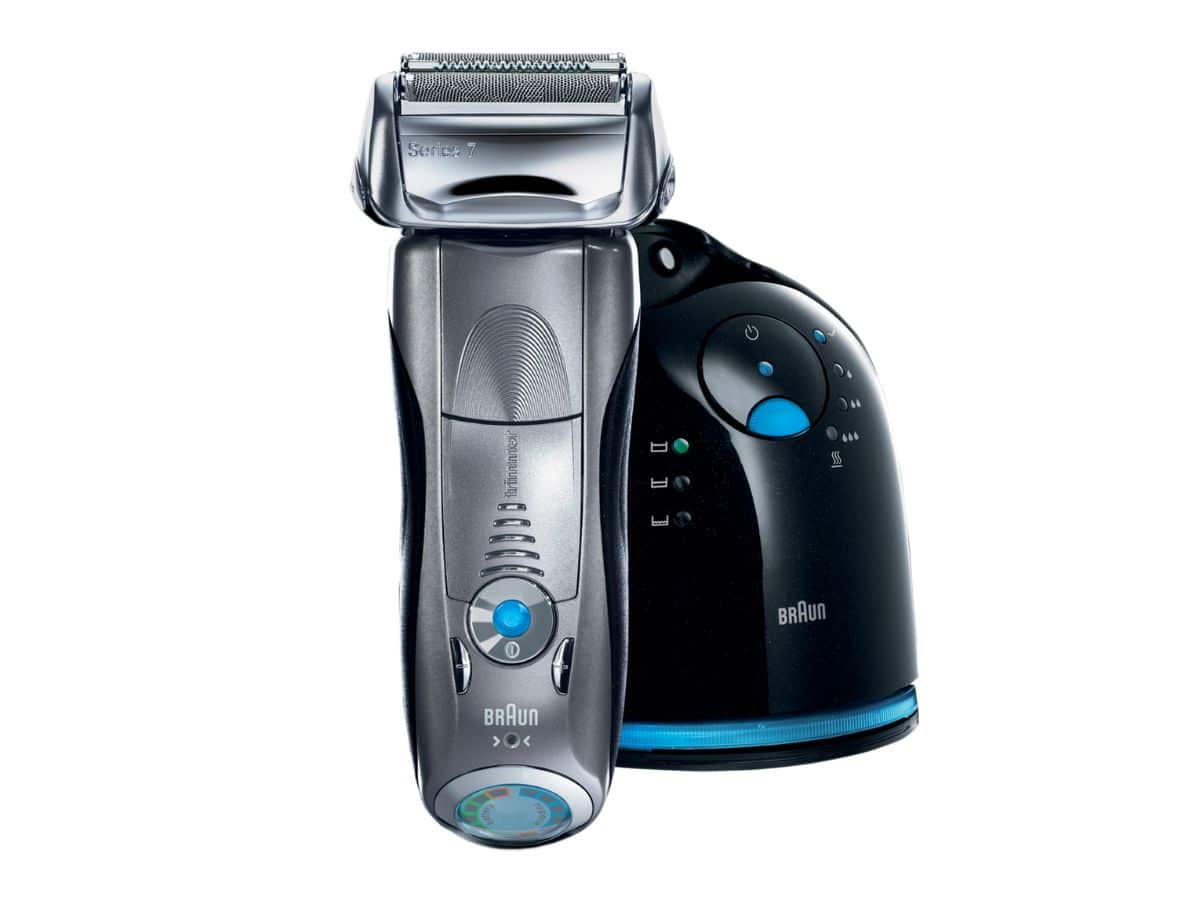 4. Braun Series 7 790cc Cordless Electric Foil Shaver
Smart, sleek and powerful, the Braun Series 7 Cordless Electric Foil Shaver can cut facials hairs as short as .05mm. In other words, if you didn't have time for a straight razor shave but want to make it look like you did, accept no substitutes.
Features: smart shaver; Five Turbo/Sensitive Modes; 4 synchronized shaving elements; Sonic technology (10,000 microvibrations); AutoSensing motor
Weight: 2 pounds
Price: from $199.88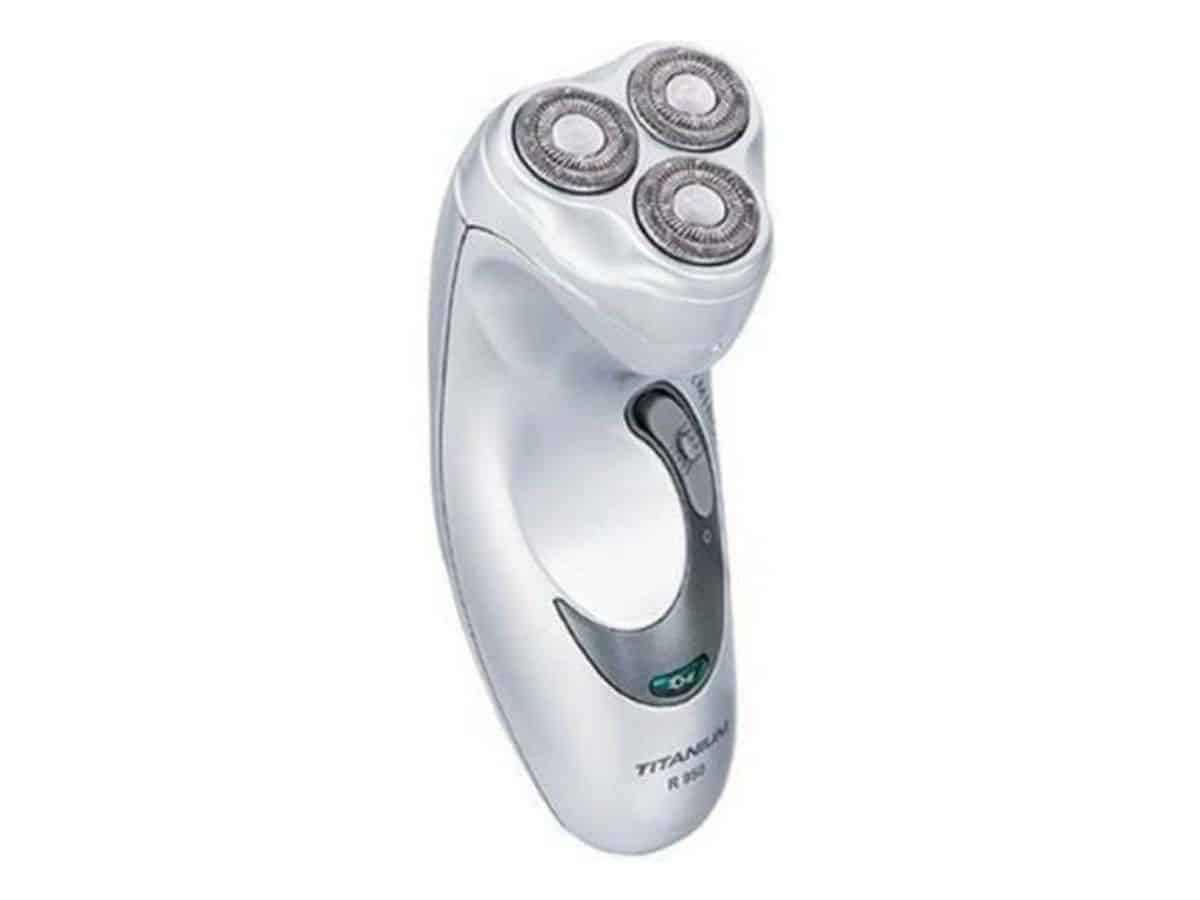 5. Remington R-950 Titanium Rotary MicroFlex Cord/Cordless Mens Shaver
Titanium-coated blades equate to a sturdy electric shaver that can outlast the competition. A pop-up trimmer allows for extra TLC where it counts, namely the sideburns and neck. Remington's Rotary MicroFlex is one of the best electric shavers for men who get their groom on and go.
Features: rotating heads; titanium-coated blades; 3 independently floating heads; indicator light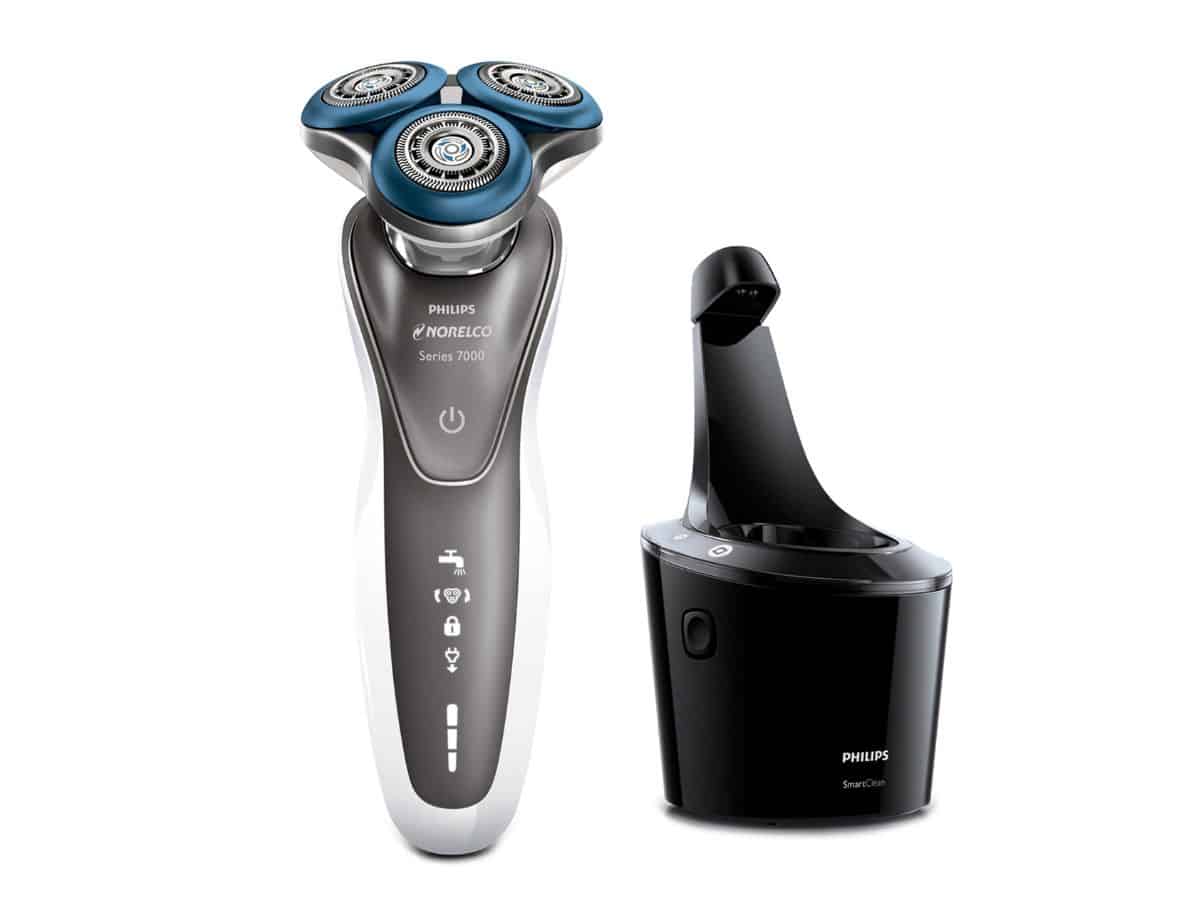 6. Philips Norelco Electric Shaver 7500 for Sensitive Skin
Not all skin is created equal, and the Philips Norelco 7500 is one of the best electric razors for sensitive skin. That's thanks to the use of anti-friction micro-beads for smoothness and a gentle precision blade system for protection. Say goodbye to rashes and burns, baby!
Features: sensitive skin-comfort with anti-friction microbeads; gentle precision blade system; dynamic flex heads – moves in 5 directions; Aquatec technology
Weight: 3.2 pounds
Price: from $215.89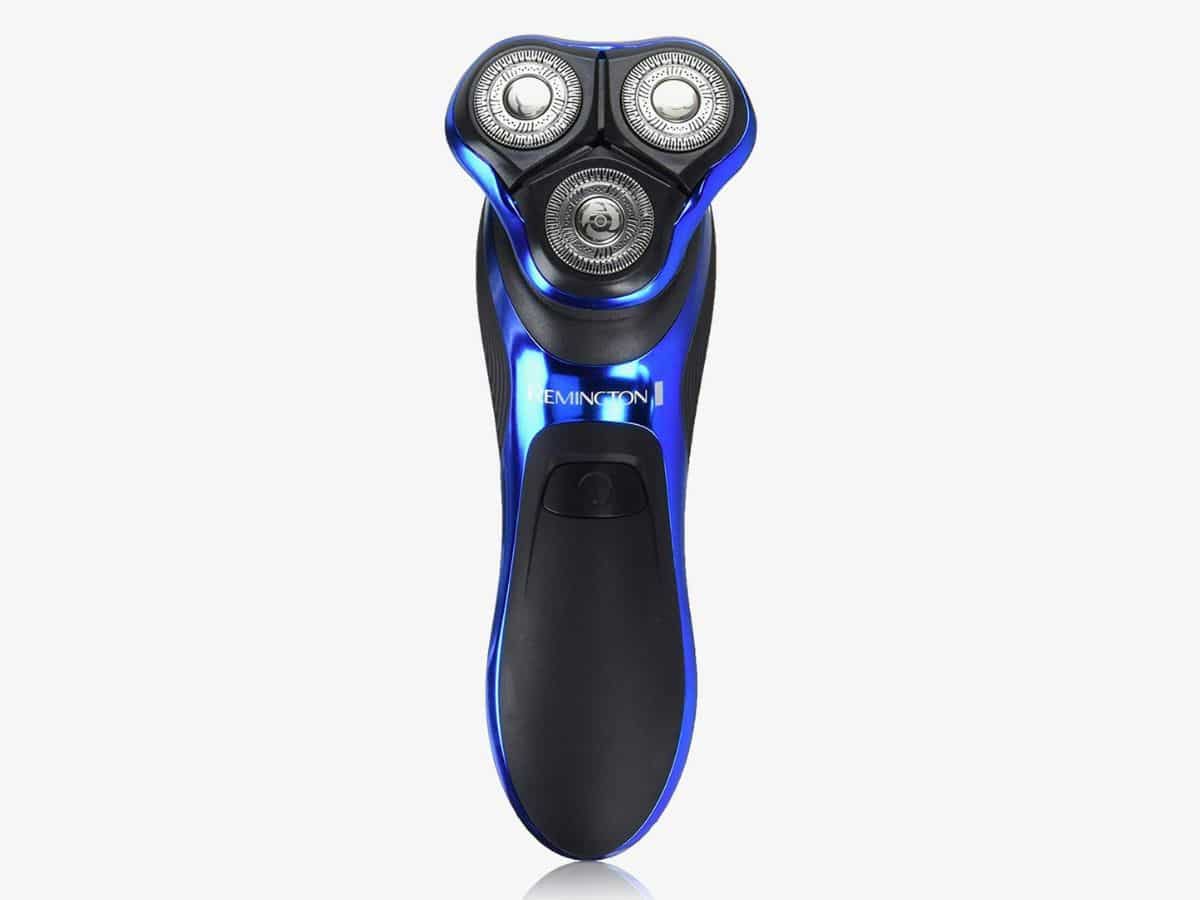 7. Remington XR1470 HyperFlex Wet & Dry Shaver
Remington's Hyperflex stays optimal under both wet and dry conditions. A multi-flexing head can adapt to the angles and contours of your face for consistent smoothness and comfort, while Turbo Mode puts a 10% boost on motor speed for thicker hair. Included with the purchase is a waterproof speaker for extra shower time fun.
Features: head to adjust to any angle; Wet & Dry; stainless steel blade material; 60 minutes of cordless runtime; WETech – 100% waterproof
Weight: 1.25 pounds
Price: from $227.88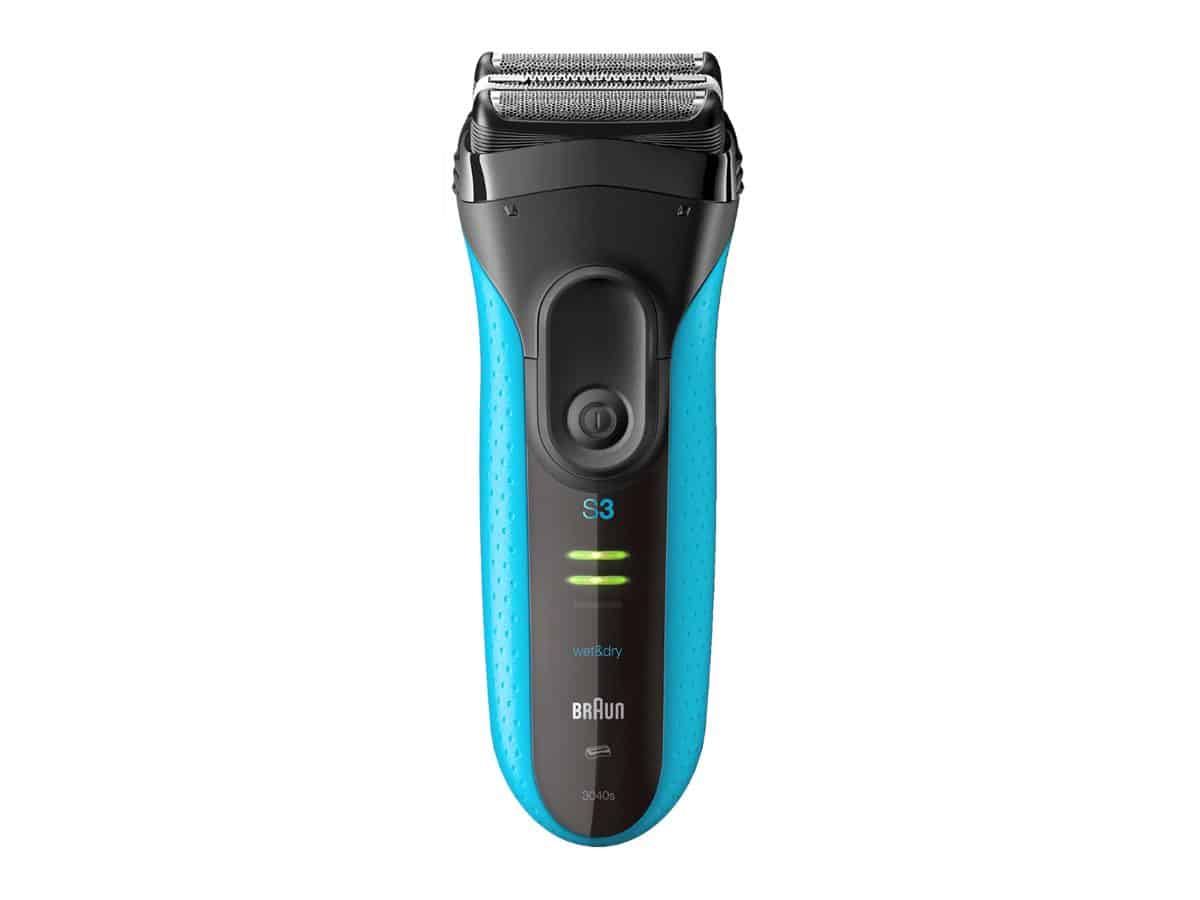 8. Braun Series 3 ProSkin 3040s Wet & Dry Electric Shaver
Affordable, unfettered and dependable, the Braun Series 3 ProSkin is wildly popular for all the right reasons. It employs a Micro Comb to capture more hair per shave as well as an adaptive pressure-sensitive shaving system for consistency and comfort. Apply some foam or gel and use the electric shaver when wet or dry. Expect astounding results from this top electric razor for men.
Features: Triple action cutting system; Wet & Dry; 3 pressure-sensitive shaving elements; Specialized Micro Comb
Weight: 12.48 ounces
Price: from $79.99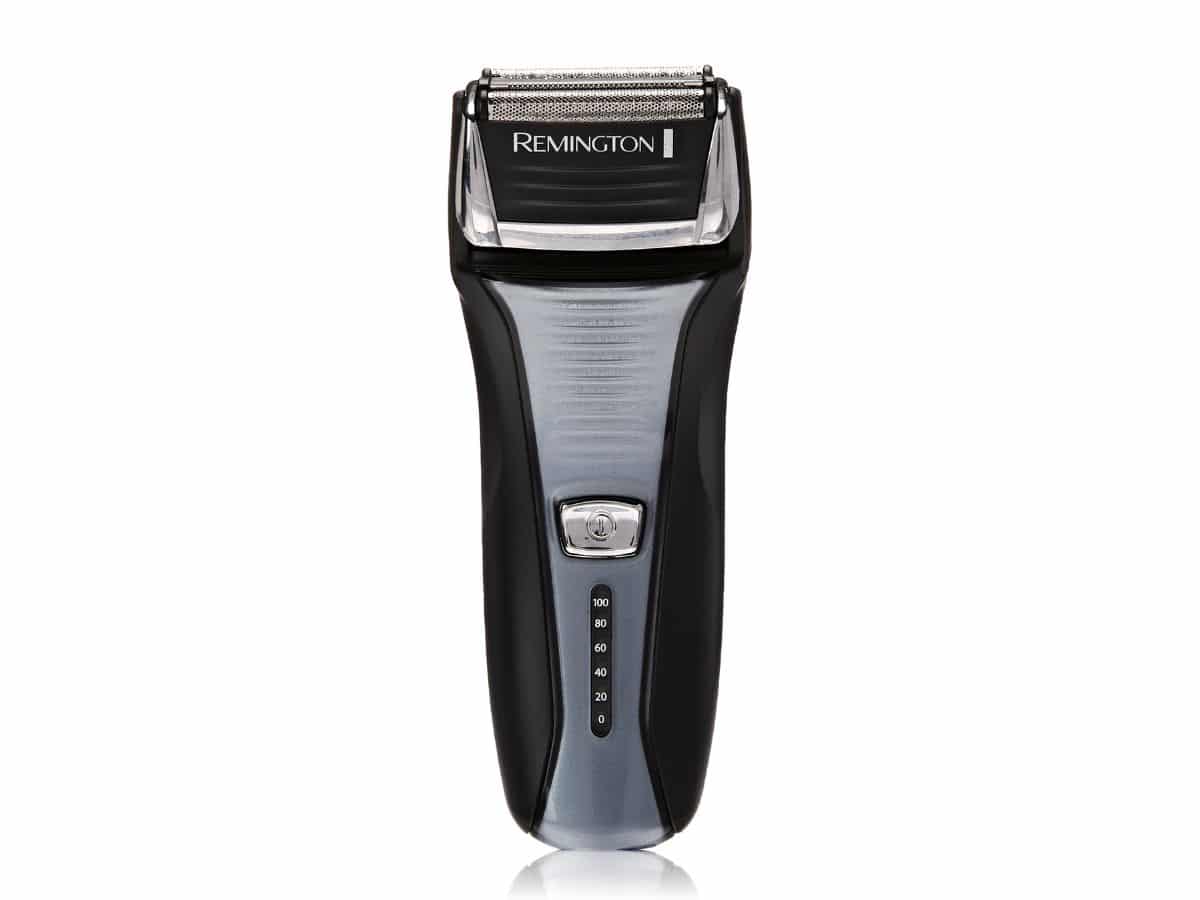 9. Remington F5-5800 Foil Shaver
At the cost effective end of Remington's spectrum is F5-5800 Foil Shaver. This old school electric razor is no longer only for the elderly. Plug it in or use it cord free for up to 60 minutes. Features like a Pivot & Flex shaver head and Intercept Shaving Technology will keep both your face and wallet happy.
Features: cordless; pop up trimmer; stainless steel blade; Pivot and Flex Foil Technology; washable for easy maintenance
Weight: 16 ounces
Price: from $46.99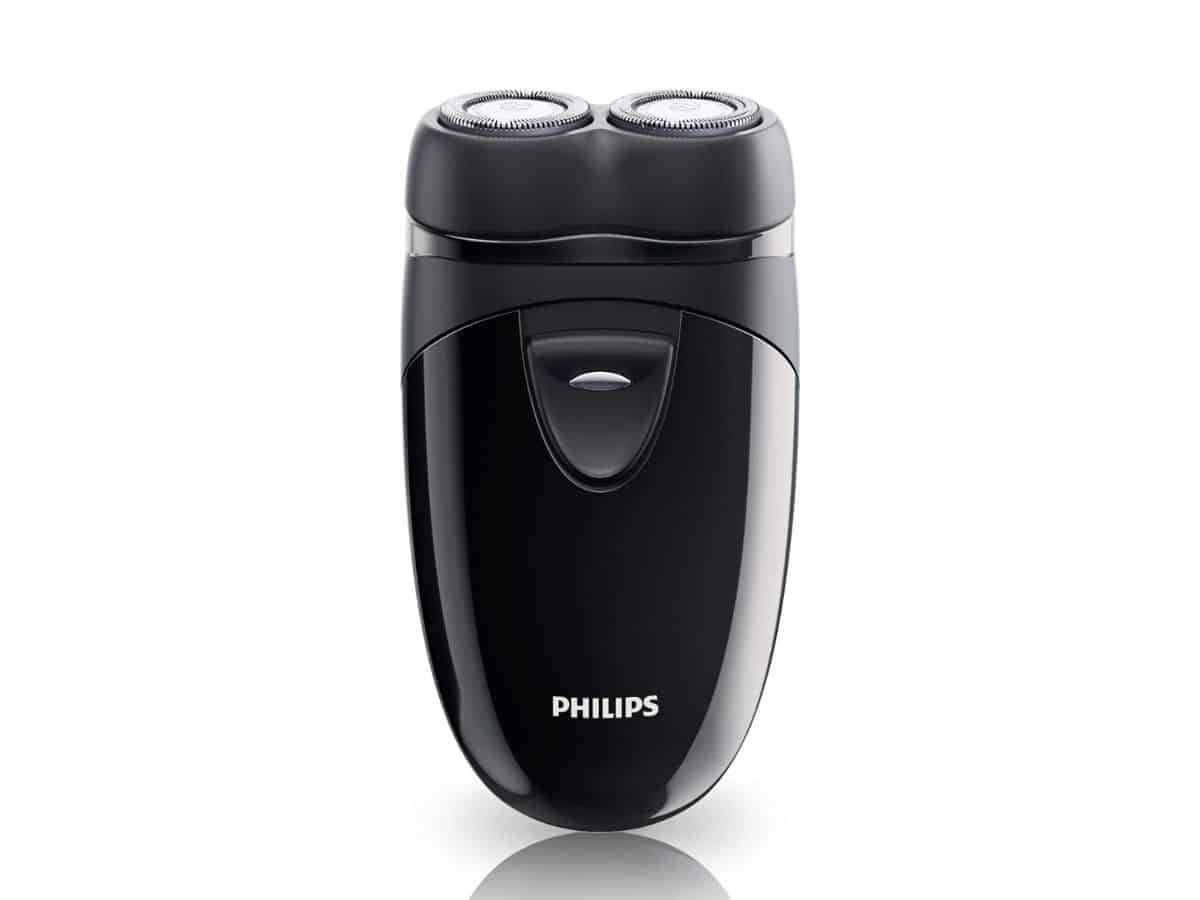 10. Philips Norelco PQ208/40 Travel Electric Razor
One of the best electric shavers from Philips Norelco is iconic, compact, portable, immensely popular and brilliantly effective. It also costs less than a cheeseburger at most restaurants these days. Sold.
Features: 60 minutes cordless shave; on-the-go shaving; self-sharpening blades; independently floating heads
Weight: 5.6 ounces
Price: from $24.23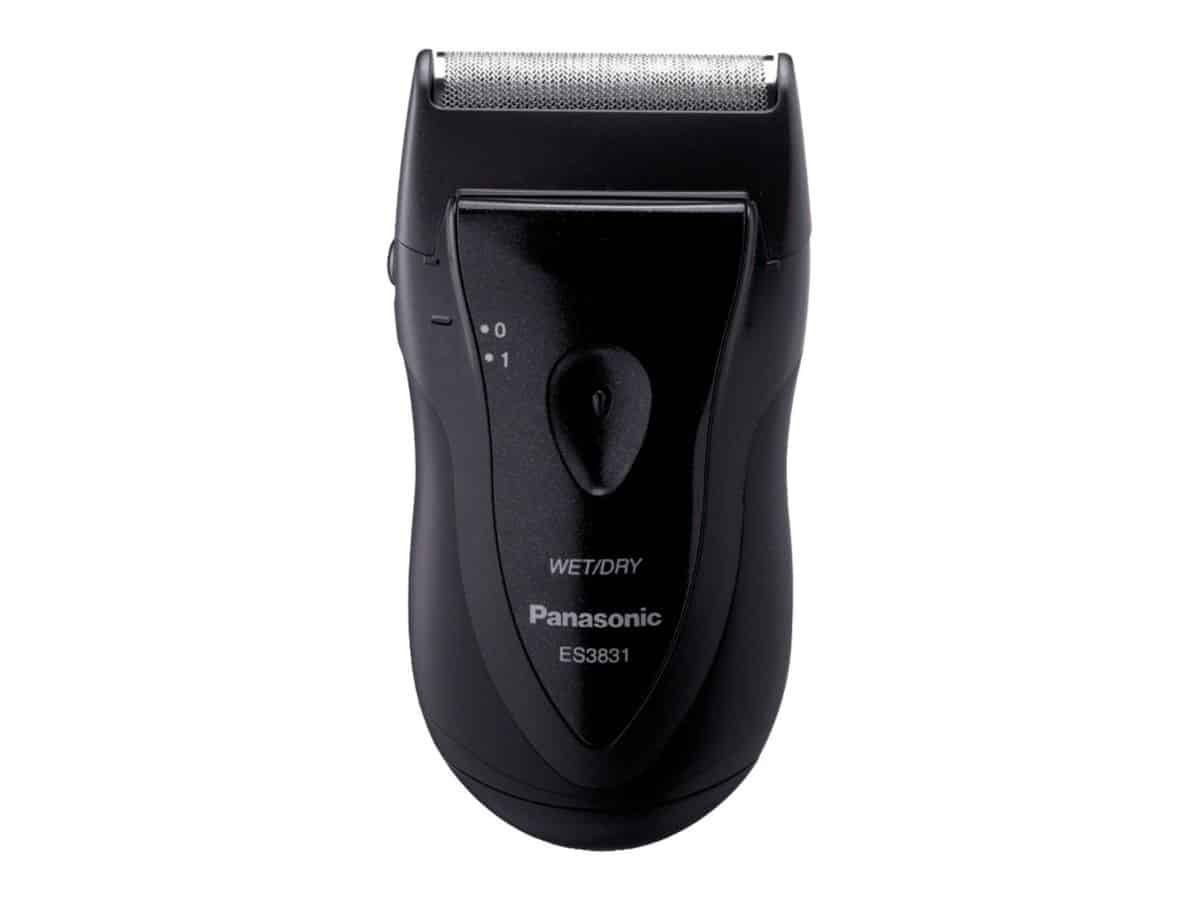 11. Panasonic ES3831K Electric Travel Shaver
If the Philips Norelco Travel Shaver is rubbing you (or your face, rather) the wrong way, by all means scope Panasonic's variant. It's nimble, ergonomic, optimal and highlighted by a stainless steel floating blade.
Features: wet & dry; stainless steel blade; motor speed 8,500 rpm; inner blade angle 78 degree
Weight: 5.28 ounces
Price: from $32.99
On the lookout for more face and beard articles? Be sure to check out our article on Outlaw Soaps Clean Up and Smell like Whisky & Gunpowder and our list of The Best Beard and Face Trimmers.
You'll also like:
53+ Places to Buy Face Masks in Australia
The Ultimate Guide to Caring For Your Beard
---
Featured Video from Man of Many