Colgate Hum Smart Toothbrush Helps You Create Habits
You know the counsel that it takes 21 days to create a good habit, but only one to lose it. Fortunately, technology can help create and maintain good habits. Colgate's AI-enhanced toothbrush, Hum, uses technology to help you establish the habit of cleaning your teeth and then improve on that habit.
This isn't the first smart toothbrush that Colgate has come up with. The Connect E1 offered plenty of sensors to help you brush better. Hum builds on that while also dropping the price from USD$100 to USD$69.99.
You'll also like:
9 Best Electric Toothbrushes For a Pearly White Smile
Dylan Fealtman Cleans Up Toothbrushes with SuperBlue
LUMIO, a Retractable, Self-Cleaning, Virus-Killing Electric Toothbrush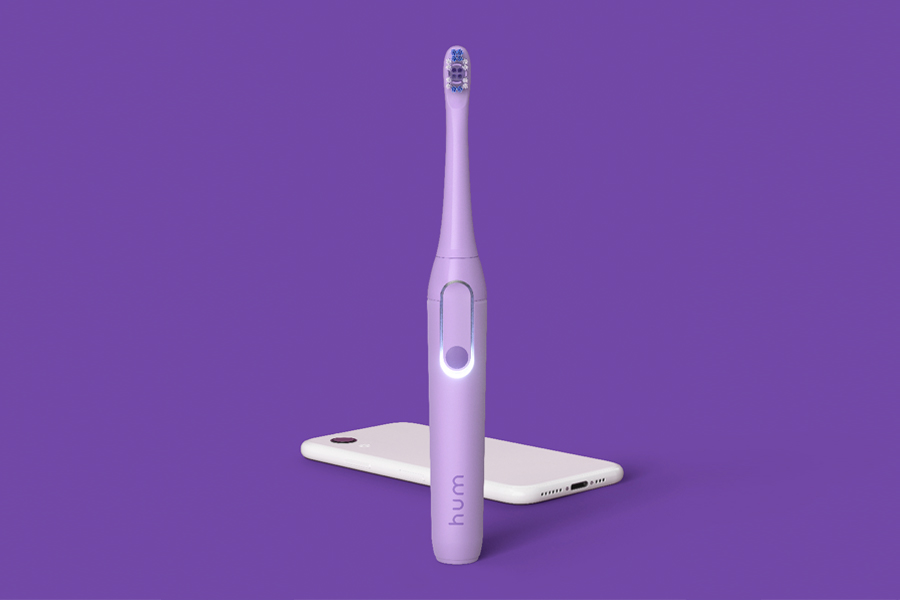 Hum also adds a long list of personalisation features, as well as a gyroscope that helps locate the position of the brush in your mouth. Hum also has an accelerometer that detects the speed and motion of the brush. Combined, all the sensors track frequency, duration, and coverage of your teeth cleaning efforts. The toothbrush syncs offline with your smart device and allows you to earn reward points that you can redeem for real-world rewards.
When it comes to developing those desired good habits, Hum's companion app helps you to learn how to better brush with the "guided brushing" feature, which actually coaches you while you brush. The app shows a 3D model of your mouth and highlights areas where you need to show a bit more attention. It will also tell you how to better align your brush to your teeth to get a better clean. As it learns more about your brushing habits, the app will customise its feedback to your needs. You can even integrate the data the brush collects with Apple Health.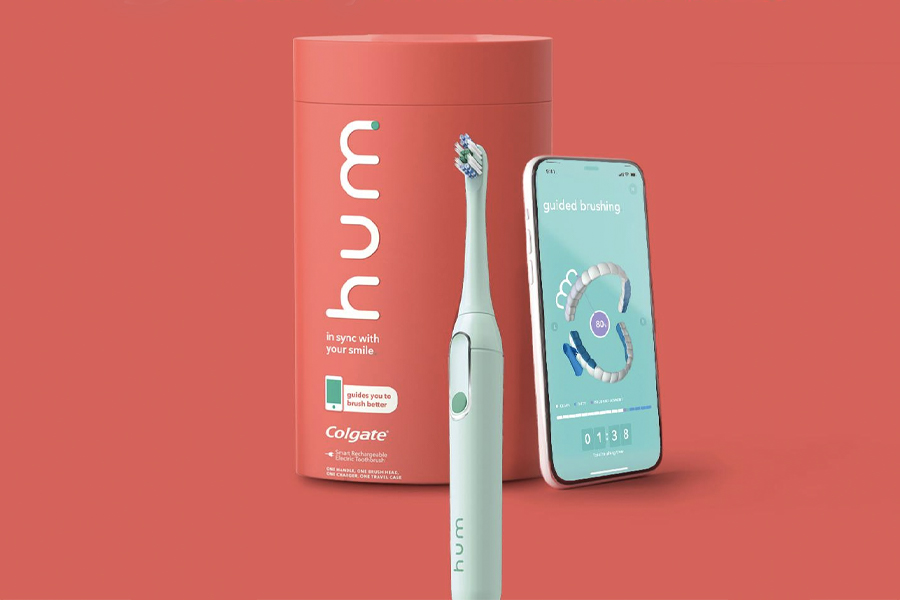 That data could also be used to help diagnose health challenges. "The mouth is connected to your health," explains Dr Pat Verduin, Colgate's chief technology officer. Dr Verduin surmises that with the data from the brush they "could figure out if you have a disease, and perhaps what kind it is, whether it's an oral disease or something more systemic." He goes on to explain that the brush may also play a role in teledentistry to help improve your oral health. "We think this brush has the capability to do that," says Dr. Verduin. "We think the platform really give us the option to do all of that in the future."
The Colgate Hum is available in three different colours—blue, green, and purple. The brush itself is priced at USD$69.99, with replacement heads costing $9.99.
You'll also like:
9 Best Electric Toothbrushes For a Pearly White Smile
Dylan Fealtman Cleans Up Toothbrushes with SuperBlue
LUMIO, a Retractable, Self-Cleaning, Virus-Killing Electric Toothbrush