Guide to the Best Men's Skincare Routine
Somewhere in between an economy-sized bottle of 4-in-1 shampoo/conditioner/body wash/face wash and a ten-step Korean skincare regime featuring a 24-karat gold serum lies a happy medium for the best men's How to Shave the Right Way Using Shave-Oil.
Why is Skincare Important for Men?
Skincare is essential to everyone's health – your skin is your body's largest organ, so not only does healthy skin look good and keep you looking youthful for longer, it helps you stay free from diseases and infections. A good men's skincare regime is one of the most effective tools against some of the most common skin issues men experience, including sun damage, acne, and wrinkles.
Skincare is just as important for men as it is for women, however surreptitiously borrowing your girlfriend's rose-scented skincare products, won't do you any favours. Men's skin is oilier, thicker (literally), and contains more collagen than women's skin. This is due to different hormone levels in men's and women's skin and means men experience different common skincare problems than women.
Men are less prone to superficial fine lines than women, however, are more likely to develop deeper wrinkles caused by repeated facial expressions; think smile lines around your mouth, horizontal forehead lines from raised eyebrows, and frown lines between the eyes. As men have more sebaceous (oil) glands than women, men are more prone to acne as the excess sebum can lead to clogged pores.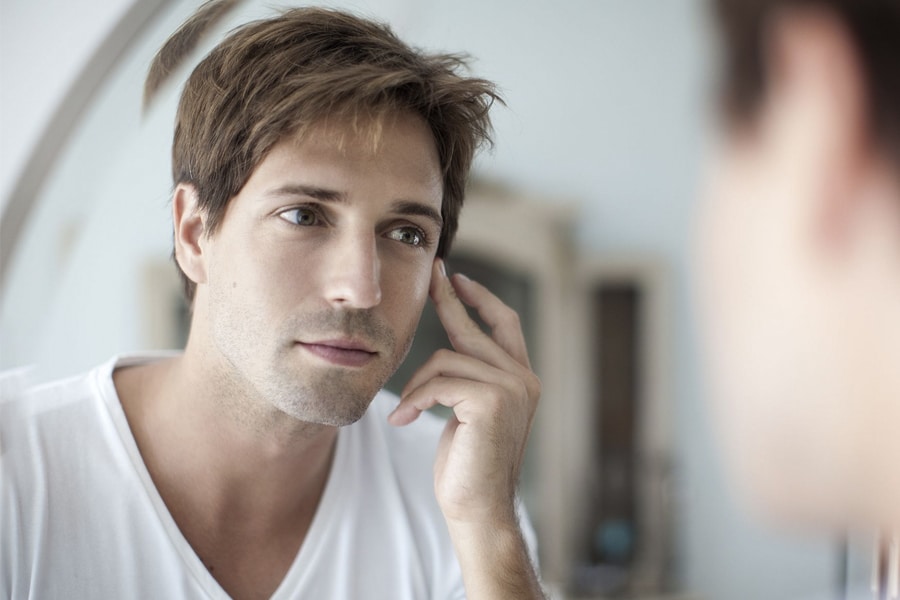 Identify Your Skin Type
To formulate the most effective skincare regime, it's essential to understand your skin. Similarly to blood types, we all have a unique skin type – knowing your skin type allows you to identify your skin's particular needs and use products targeted towards these to create the best men's skincare routine possible.
The primary skin types are normal, sensitive, dry, oily, and combination, however, these should be used as general guidelines, as it's possible for your skin type to vary throughout the year depending on factors like sun exposure, hormone levels, the weather, medication, and your nutrition. Once you identify your key skin concerns, you can tailor a skincare regime to suit your preferences. Our dermatologist, Dr Shreya Andric, has signed off on the tips below:
Normal Skin
Some people are naturally blessed with skin that's not too oily and not too dry. Normal skin is naturally balanced and produces enough sebum (oil) to maintain a good level of hydration without becoming greasy or shiny. Your normal skin should feel firm without being tight or dry, and your skin tone is typically even or clear. You may sometimes experience light acne or be developing a couple of wrinkles, however, your skin's natural elasticity is still maintaining a youthful appearance.
Skincare tips for normal skin
Don't rely on genetics alone: one of the key mistakes guys with normal skin make is thinking they can use anything (or nothing!) on their face and come out looking great. Whilst normal skin is naturally balanced, other elements like sun, sweat, wind, and dirt can alter this and potentially lead to uneven skin tone, acne, and sun damage.
Don't skimp on sunscreen: the sun's UV rays are one of the biggest threats to skin health, even in winter. Protecting yourself from the sun all year round is one of the most effective ways to keep your skin looking its best.
Experiment a little: one of the benefits of normal skin is that your skincare regime doesn't have to focus as much on products which address a specific problem (e.g. dryness, oiliness); you can try out different products and see what works for you.
Use a chemical exfoliant: though physical exfoliants such as scrubs with walnut shells, sugar, or microbeads may feel like they're removing dead skin, they can be abrasive and don't penetrate deep into your skin. Chemical exfoliants with AHAs like lactic and glycolic acid or BHAs like salicylic acid have long term benefits on the skin in addition to removing dead skin cells. Over time, chemical exfoliants brighten and even out skin tone as they stimulate collagen production, reduce wrinkles, and improve skin firmness and elasticity.
Three essential products for normal skin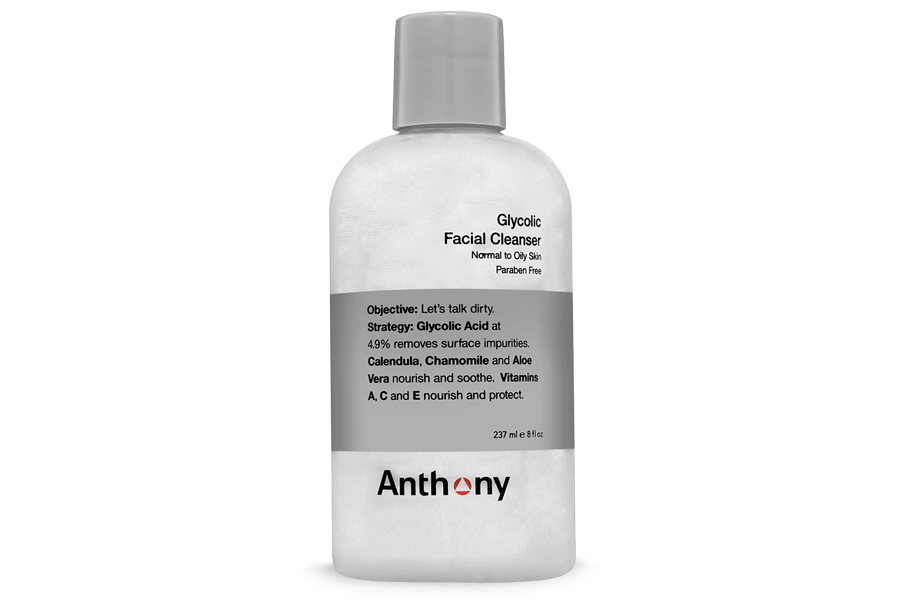 1. Anthony Glycolic Facial Cleanser
This non-foaming cleanser features glycolic acid which provides light exfoliation for a more even skin tone and removes debris, excess oil, and impurities, and includes aloe vera which soothes the skin and prevents dryness.
Key ingredients: Glycolic acid, Aloe Vera, Vitamins A, C and E
Price: from $11.40 – 2 fl. oz. / 59 ml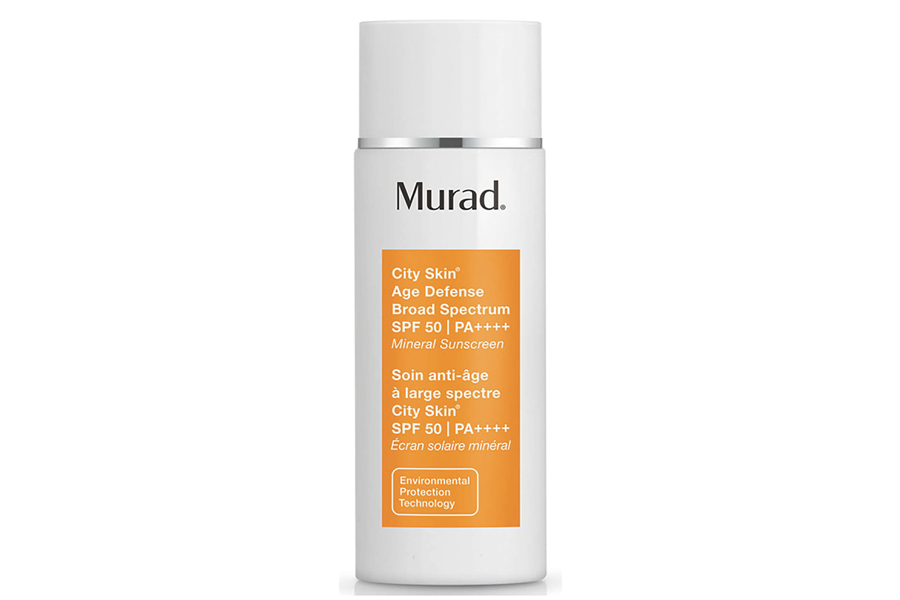 2. Murad City Skin Age Defense Broad Spectrum SPF 50
This SPF 50 moisturiser offers a high level of protection against UVA, UVB, pollution, blue light (from devices like phones and computers), and infrared radiation. The mineral-based formula is lightweight and has a colour correcting tint which evens out skin tone.
Key ingredients: 100% mineral SPF 50, Leitin, Iron Oxides, Polymer Matrix, Zinc Oxide & Titanium Oxide
Price: $68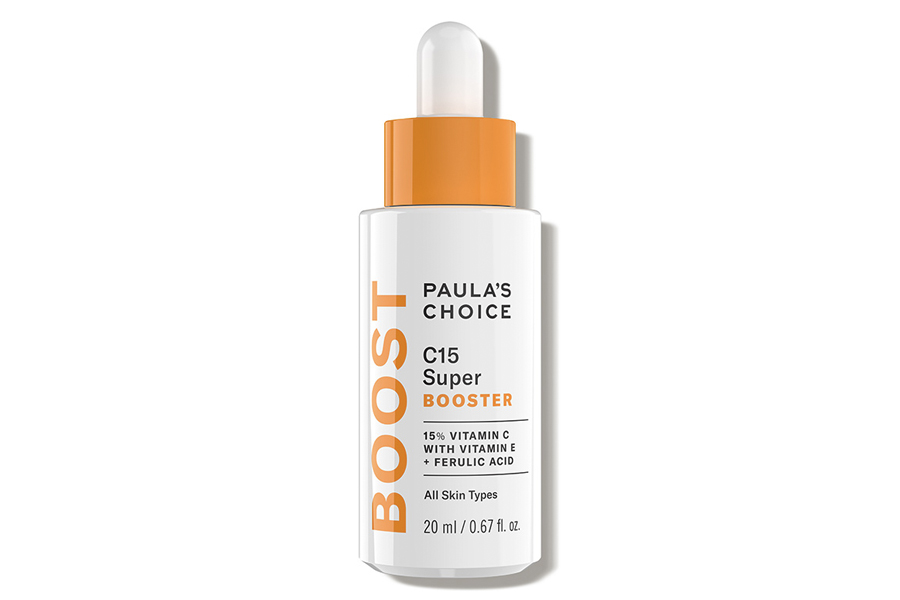 3. Paula's Choice C15 Super Booster
Adding vitamin C to your skincare regime aids in maintaining your skin's natural turnover cycle and stimulates collagen production and regeneration, which evens out skin tone, brightens skin pigmentation, and reduces the appearance of wrinkles and fine lines. Paula's Choice C15 Super Booster contains 15% vitamin C, and is light and non-sticky so it can be easily worn under your moisturiser.
Key ingredients: 15% pure Vitamin C, vitamin E, ferulic acid, skin-smoothing peptides
Price: AU$62
Sensitive Skin
If your skin is easily irritated by everything from a new moisturiser or cleanser to sun exposure, it's likely you have sensitive skin. Sensitive skin varies from person to person but can manifest as feelings of tight and uncomfortable skin, or visible redness and dryness.
Skincare tips for sensitive skin
Choose fragrance-free products: fragrant products contain added chemicals for a scent which can further irritate your skin. Opt for products which derive their scent from natural ingredients, as opposed to 'unscented' products which may also use chemicals to mask the scent of other stronger ingredients.
Don't over-exfoliate: men should generally exfoliate two to three times a week, however, if you have sensitive skin, limit this to once a week to avoid aggravating your skin.
Wash your face asap after sweating: hit the shower straight after working out, as sweat clogs your pores and can aggravate already sensitive skin.
Stay moisturised: moisturising is essential for all skin types, but particularly for sensitive skin. When possible, moisturise post-shower as damp skin absorbs and retains moisture better than dry skin.
Three essential products for sensitive skin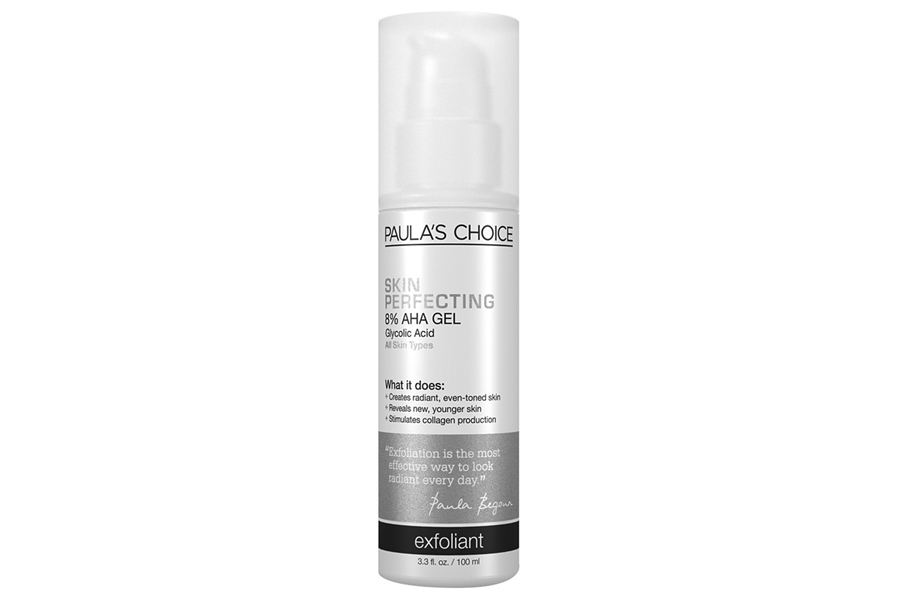 1. Paula's Choice SKIN PERFECTING 8% AHA Gel Exfoliant
This leave-on exfoliant eases discolouration using glycolic acid, an AHA which is gentler on the skin than traditional scrubs, and is free from abrasives.
Key ingredients: Glycolic Acid Chamomile, Green Tea
Price: from $53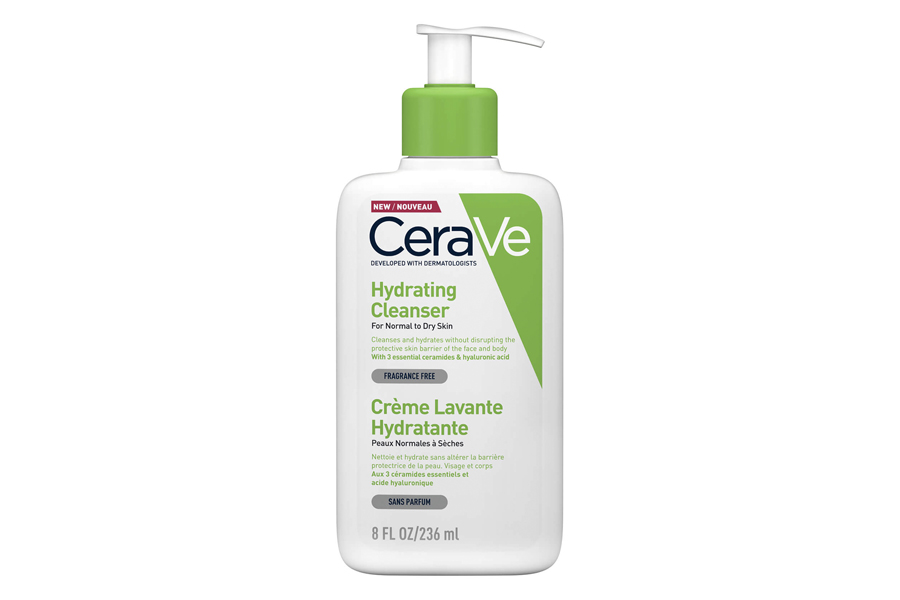 2. CeraVe Hydrating Cleanser
Specifically designed for sensitive skin, this non-foaming cleanser has a lotion-like texture and is soap-free, fragrance-free, and non-irritating.
Key ingredients: MultiVesicular Technology, Ceramides, Hyaluronic acid
Price: $12.99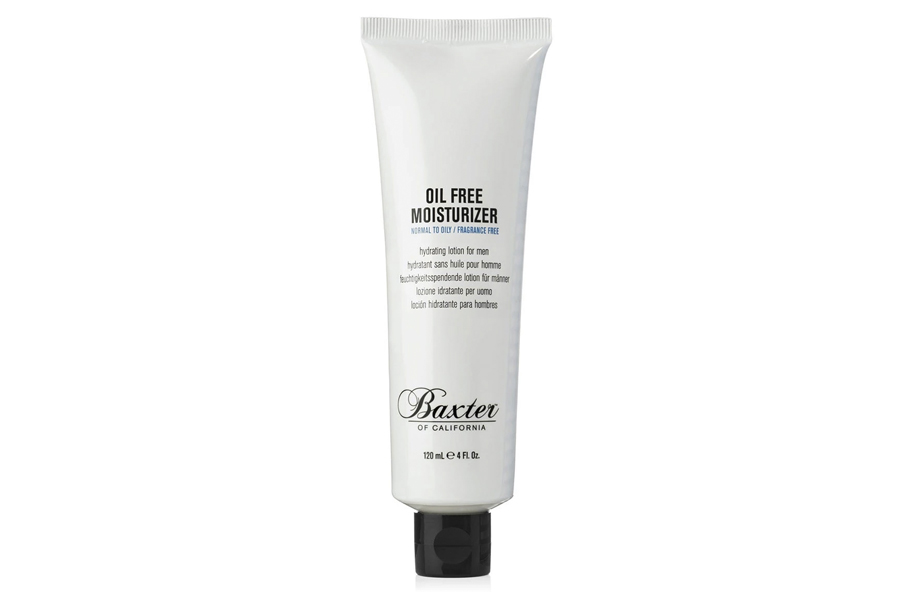 3. Baxter Of California Oil Free Moisturiser
This lightweight botanically-based moisturiser is fragrance-free and features chamomile and aloe vera which work to soothe inflammation.
Key ingredients: Chamomile, Aloe Vera
Price: $26
Dry Skin
Dry, flaky, red, tight skin can be indicative of a dry skin type, which is different from a temporary issue like dehydrated skin. Dry skin types can be particularly aggravated by sun exposure, indoor heating or air conditioning, and wind, which can cause further inflammation or irritation.
Skincare tips for dry skin
Avoid hot showers: skincare starts in the shower, and frequently taking hot showers disrupts your skin's natural moisture balance and can cause irritated skin. Opt for lukewarm showers instead and wash your face with cold to lukewarm water.
Don't use soap: this isn't permission to stop washing, just wash smarter. Products containing soap tend to strip natural oils from the skin and exacerbate dry skin. Opt for soap-free shower gel and face wash instead.
Add hyaluronic acid to your skincare regime: hyaluronic acid can hold up to 1000 times its weight in moisture, making it an ideal product for those with dry skin. Hyaluronic acid works best when applied to a slightly damp face (after using a toner), and sealed in with moisturiser on top.
Three essential products for dry skin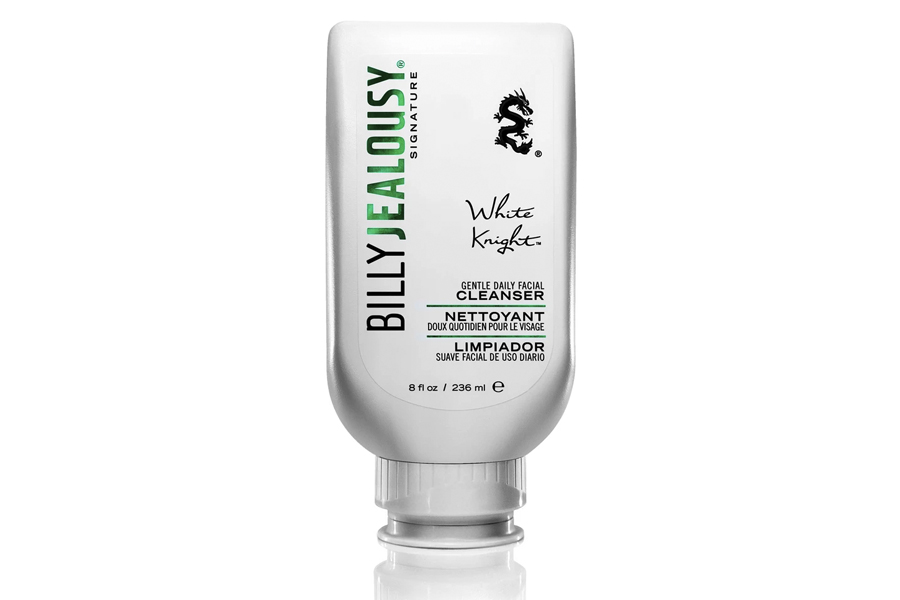 1. Billy Jealousy White Knight Gentle Daily Facial Cleanser
This gentle fragrance-free formula uses apple amino acids to remove dirt and debris from the pores without sacrificing hydration.
Key ingredients: Amino Acids, essential oils
Price: $20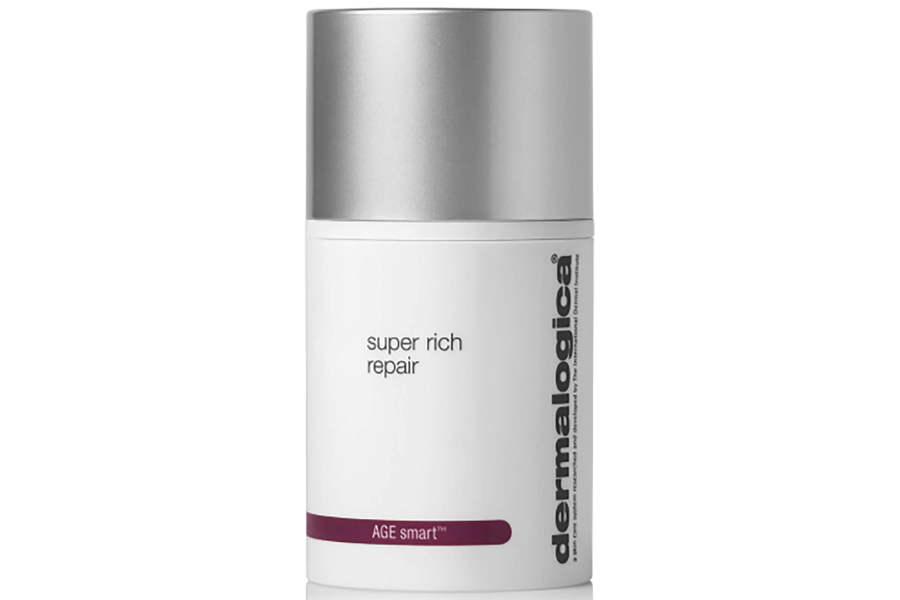 2. Dermalogica Super Rich Repair
This heavyweight cream nourishes and replenishes moisture levels in chronically dry, dehydrated skin.
Key ingredients: Peptides, Shea Butter and Oil, Evening Primrose
Price: $139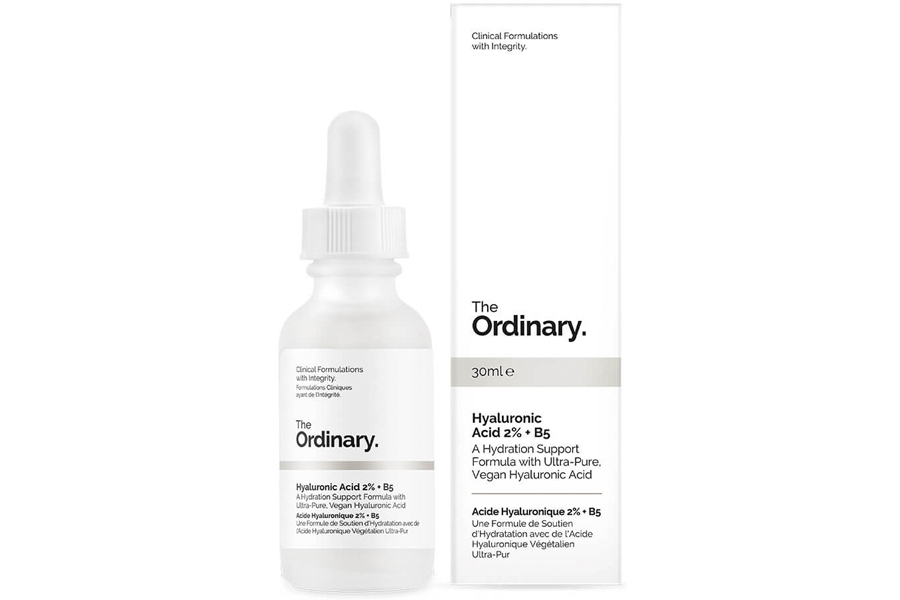 3. The Ordinary Hyaluronic Acid 2% + B5
This no-nonsense hyaluronic acid is best applied over after cleansing and toning, and before moisturiser to improve skin hydration and elasticity.
Key ingredients: Hyaluronic Acid
Price: from $12.9
Oily Skin
Pretty much what it sounds like, oily skin occurs when your skin produces too much sebum. Men with oily skin tend to have a visible sheen on their skin and are more prone to clogged pores, acne, and blackheads. On the flip side, those with oily skin are less prone to developing wrinkles and signs of aging than normal or dry skin.
Skincare tips for oily skin
Use an exfoliator: exfoliation can help reduce the amount of sebum in your skin by scrubbing away dirt and debris that can clog pores.
Cleanse twice: cleansing is essential for men with oily skin. Once in the morning to wash off the sebum produced while you slept, and at night to remove the dirt, toxins, and sebum that accumulated throughout the day. Also, wash your face after working out.
Don't skimp on the moisturiser: a key mistake men with oily skin often make is cutting back on moisturising. However, oily skin can still be dehydrated which causes the sebaceous glands to overproduce oil to compensate, worsening your oily skin. It's essential to keep your skin adequately hydrated to reduce sebaceous gland activity.
Steer clear of products which claim to strip your skin of oil: same concept as above.
Use a toner: the right toner can help balance your skin's pH levels, which prevents excess oil production without drying out your skin. After cleansing, apply a few drops onto a cotton pad and dab onto your skin.
Fight oil with oil overnight: it seems counterproductive to apply oil to oily skin, but swapping your moisturiser for a face oil can actually make your face feel less oily. Oils like rosehip or jojoba absorb into the skin rather than simply covering or clogging your pores. Applying oil instead of moisturiser overnight ensures you'll wake up with hydrated skin.
Three essential products for oily skin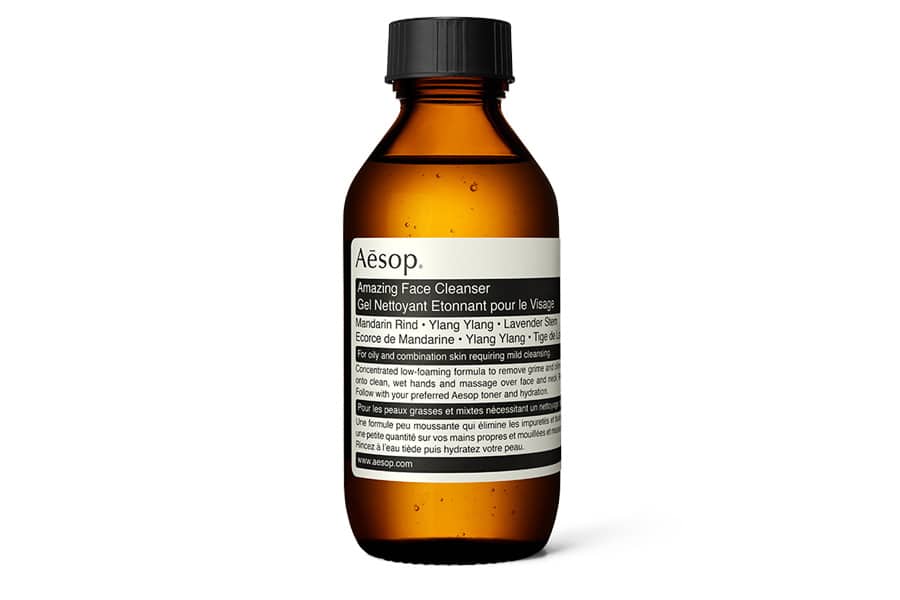 1. Aesop Amazing Face Cleanser
This gentle daily cleanser removes impurities and uses lavender, ylang-ylang, and mandarin to soothe the skin.
Key ingredients: lavender, ylang-ylang, and mandarin
Price: from $42.93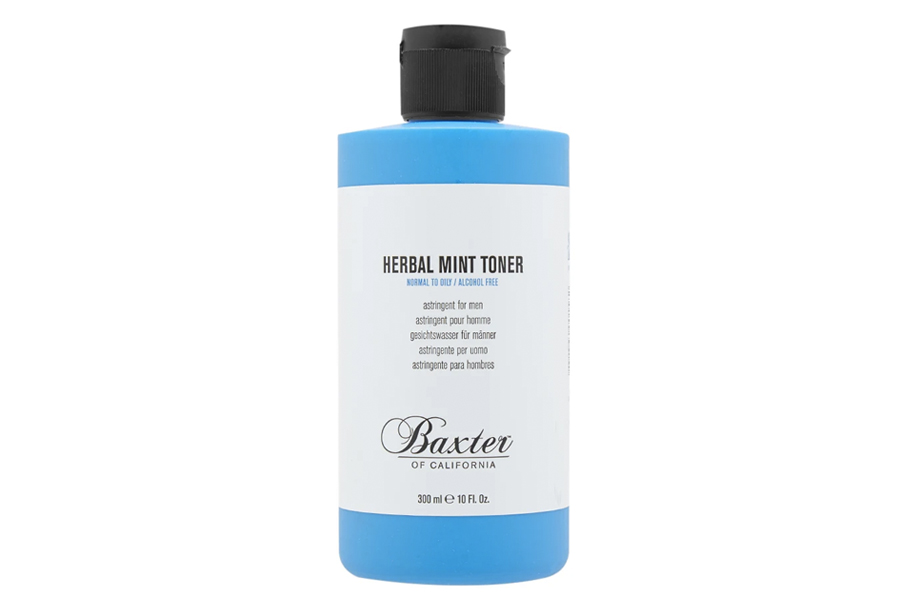 2. Baxter Of California Herbal Mint Toner
This toner removes any dirt, oil, and residual cleanser which may be leftover after washing your face. Vitamin E brightens the skin's complexion while a blend of mint, cucumber and witch hazel reduces redness and works to moderate oil production.
Key ingredients: Vitamin E, mint, cucumber, witch hazel
Price: $20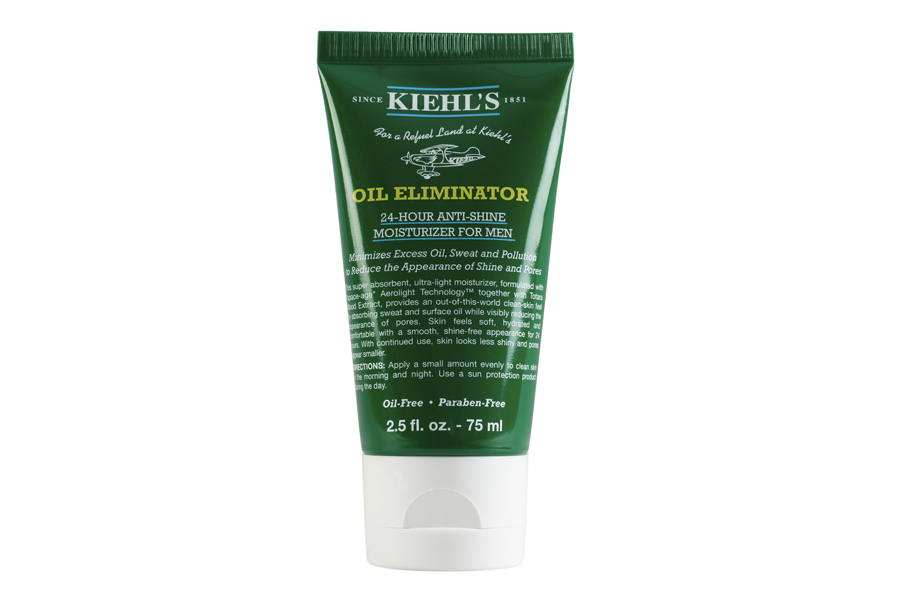 3. Khiel's Oil Eliminator 24-Hour Anti-Shine Moisturizer for Men
This lightweight moisturiser is specially formulated for oily skin, and hydrates skin while reducing excess oil and pore size.
Key ingredients: Glycerin, Aerolite Technology™ and Totara Wood Extract
Price: $28
Combination Skin
Combination skin is pretty common in men and encompasses all of the above skin types, however, the most common type is dry on the cheeks and oily around the T-zone (across the forehead, down the nose, and on the chin).
Skincare tips for combination skin
Use different products on different parts of your face: use the above skin type tips to guide your product use e.g. exfoliate your oily T-zone and apply a hydrating serum to your dryer cheeks.
Three essential products for combination skin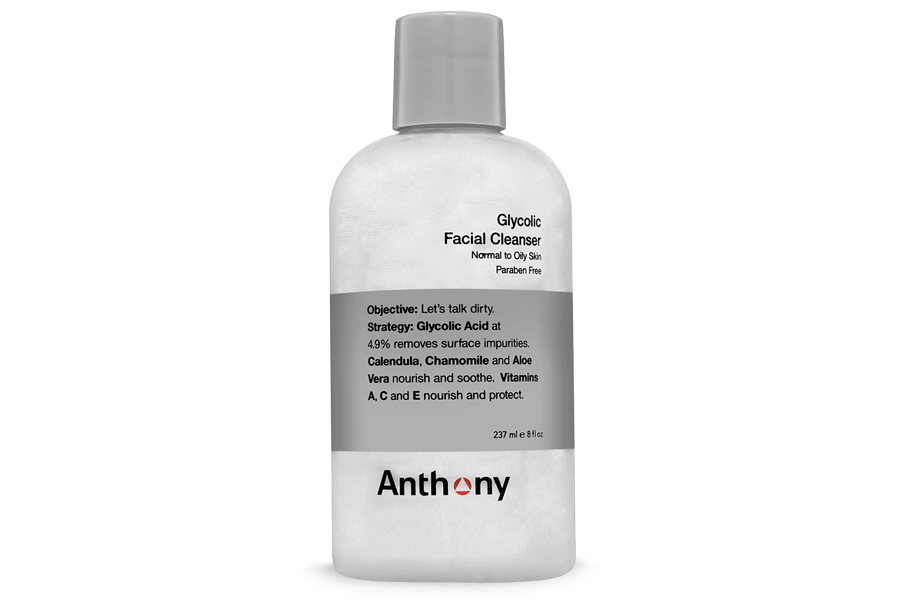 1. Anthony Glycolic Facial Cleanser
This non-foaming cleanser features glycolic acid which provides light exfoliation for a more even skin tone and removes debris, excess oil, and impurities, and includes aloe vera which soothes the skin and prevents dryness.
Key ingredients: Glycolic Acid, Vitamins A, C, and E
Price: from $30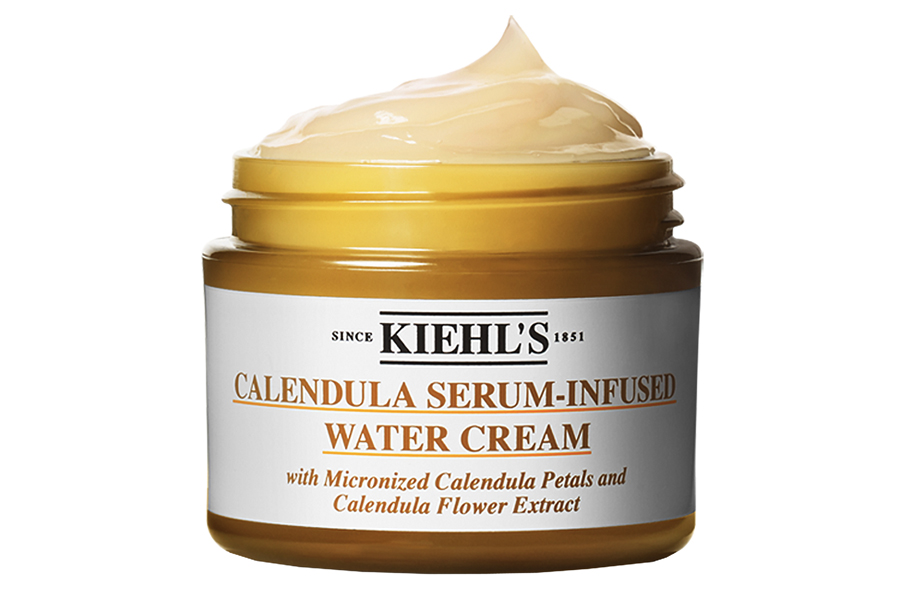 2. Khiel's Calendula Serum-Infused Water Cream
This gel moisturiser works well on combination skin as it's lightweight yet hydrating. Calendula soothes the skin, works to remove redness, and evens skin tone.
Key ingredients: Calendula Flower Extract
Price: from $50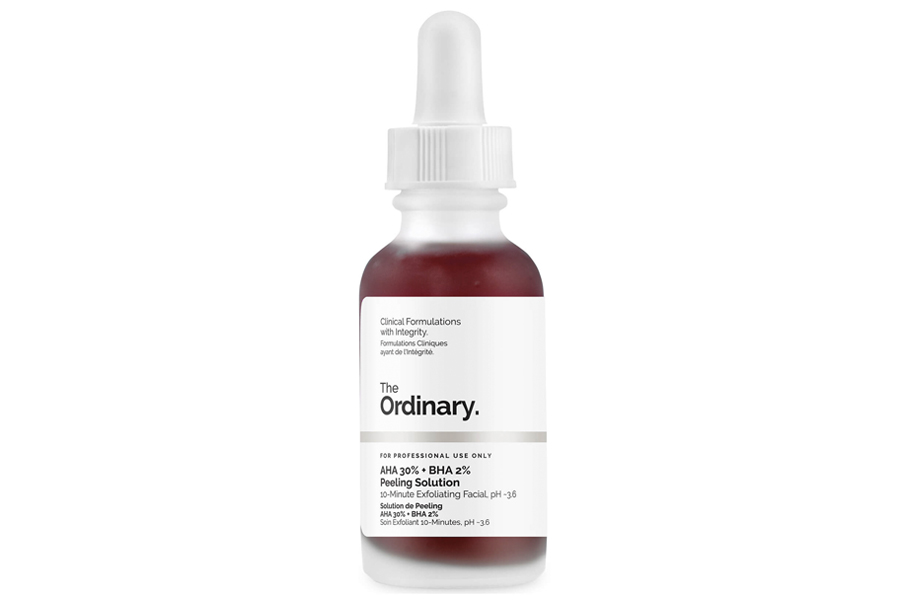 3. The Ordinary AHA 30% + BHA 2% Peeling Solution
This 10-minute peel uses glycolic and lactic acid which exfoliate the outer levels of the skin, and salicylic acid which exfoliates inside the pores to reduce congestion (such as acne and blackheads). Over time, this peel works to reduces visible blemishes and fine lines, and evens skin texture.
Key ingredients: Alpha Hydroxy Acids (Glycolic/Lactic/Tartaric/Citric), Beta Hydroxy Acid (Salicylic Acid), Hyaluronic Acid Crosspolymer, Vitamin B5, Black Carrot and Tasmanian Pepperberry
Price: $9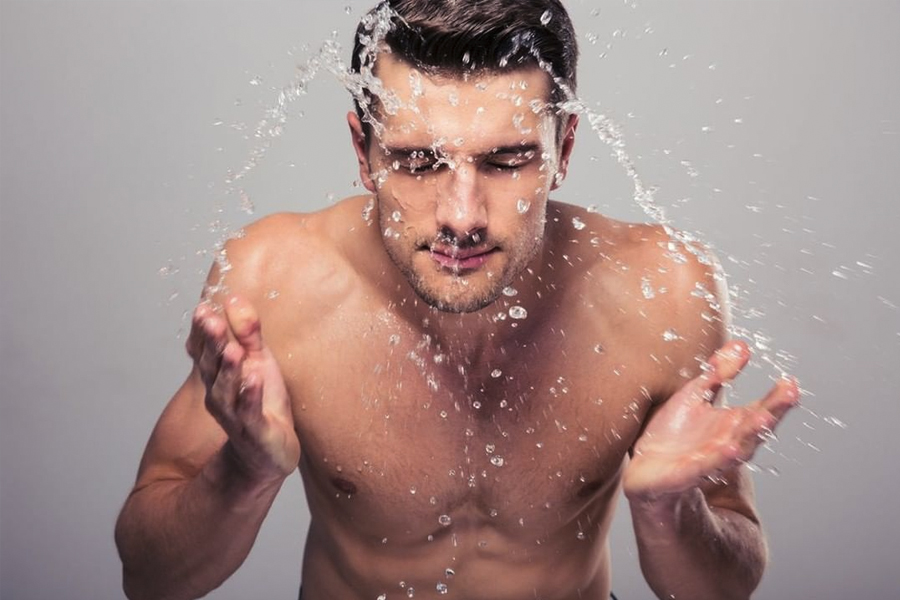 Top 10 Men's Skincare Tips Every Guy Should Follow
Cleanse: cleansing removes the toxins, debris, dirt, sweat, and bacteria your skin has built up during the day or whilst sleeping. Cleanse your skin in the morning and at night after coming home (as well as after working out).
Toner: a good toner helps balance the pH levels of your skin and removes any impurities, dead skin cells, or residue left on your face after cleansing. Toners also tighten and cleanse your pores, and prepare your skin to better absorb your serum and moisturiser.
Serum: a targeted serum aids in addressing your specific skincare needs. Try a serum with salicylic acid for acne, hyaluronic acid for dry skin, vitamin C for uneven skin tone, or lactic acid for light daily exfoliation.
Moisturise: moisturising keeps your skin supple and hydrated, seals in any serums or face oils you've used, and provides a barrier against environmental toxins.
Never leave the house without sunscreen: in addition to your face, apply sunscreen on your neck and the back of your hands as these are primary age revealing spots.
Use a chemical exfoliant: chemical exfoliants remove dead skin cells for rejuvenated looking skin. Over time, they brighten and even out skin tone as they stimulate collagen production, reduce wrinkles, and improve skin firmness and elasticity. Use a chemical exfoliant with AHAs or BHAs twice a week.
Stay hydrated: aim for 2.5L of water a day to maintain optimal skin hydration levels.
Take your vitamins: vitamins C, E, K, A, and D, and omega-3 fatty acids all contribute to glowing, youthful skin.
Get your beauty sleep: sleep allows your body to repair your skin, produce collagen, and increases blood flow to your skin which contributes to healthy, glowing skin.
Change your razor: in addition to removing hair, shaving removes an added layer of skin, which is more vulnerable to infection. Old razors are more likely to develop bacteria, so ensure you change yours regularly.
You'll also like:
10+ Pro Skincare Tips for Long-Haul Flights
Style Guide: How to Dress Like Kanye West
Style Guide: How to Dress Like Tom Hiddleston
24 best skincare products for men to use right now
General FAQ
Can men use products from The Ordinary?
All products from The Ordinary are suitable for men. We recommend the The Ordinary AHA 30% + BHA 2% Peeling Solution for combination skin and The Ordinary Hyaluronic Acid 2% +B5 for dry skin.
What men's products are good for oily skin?
For men with oily skin we recommend the Aesop Amazing Face Cleanser, Baxter of California Herbal Mint Toner or Khiel's Oil Eliminator 24 Hour Anti-Shine Moisturizer.