Style Guide: How to Dress Like Tom Hiddleston
The Brits do a lot of things well: tea, weather-related small talk, roast dinners, emotional repression, and in Tom Hiddleston's case, dressing. Perhaps most well known for his role as antagonist Loki in the Marvel Cinematic Universe, Tom Hiddleston's style is a far cry from that of his on-screen persona, with the Cambridge educated actor continually putting together sleek ensembles both on and off the red carpet.
Tom Hiddleston's fashion choices more closely resemble that of his dapper character Jonathan Pine in the British crime drama The Night Manager, played opposite House alumni Hugh Laurie.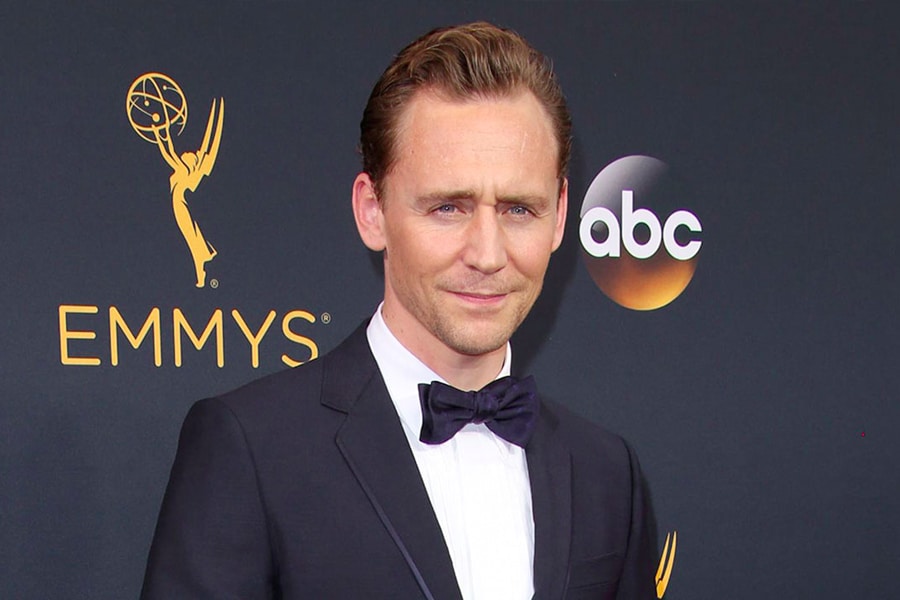 Like his fellow Taylor Swift ex Harry Styles, Tom Hiddleston has an affinity for Gucci, with the Italian fashion house making Hiddleston the face of their 2017 Cruise tailoring collection. A fitting move, as whilst Hiddleston's casual style is always on point, dressing up is where he excels. Classic Tom Hiddleston outfits include experimental shirts, colourful double-breasted suits, and three-piece suiting.
His casual outfits are more formulaic, tending to feature slim-cut jeans, knitwear or a solid t-shirt, a versatile coat in a neutral colour like charcoal, grey, navy, or black, almost always rounded off with grey suede lace-up ankle boots by Aquatalia.
Hiddleston works with stylist Ilaria Urbinati who boasts celebrity clientele like Dwayne 'The Rock' Johnson, Ryan Reynolds, Armie Hammer, Rami Malek, and Bradley Cooper. "I'm not trying to make look interesting; I want them to be unexpected," Urbinati told The Washington Post earlier this year.
Here's how to emulate Tom Hiddleston's sartorial style.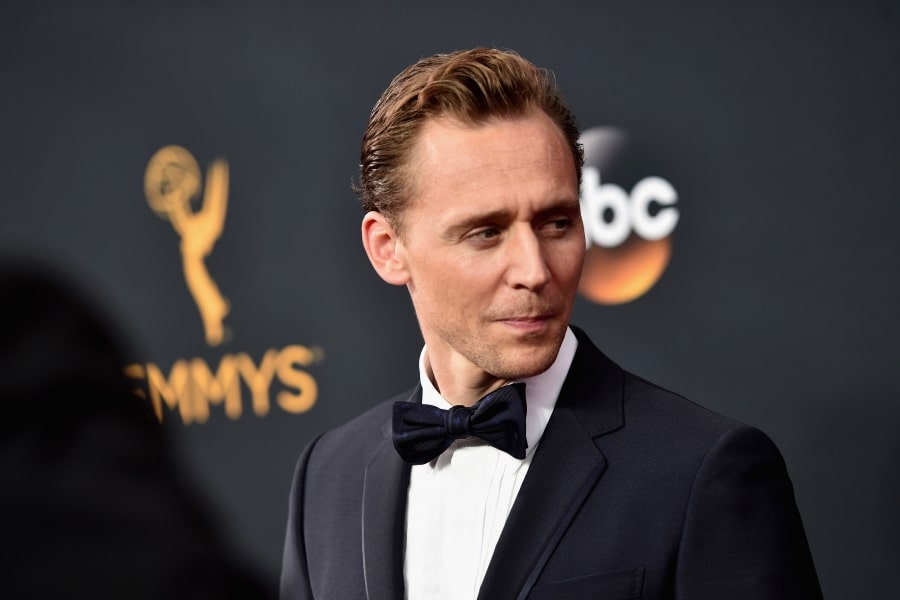 Nail the Tom Hiddleston Hair
Hiddleston has never shied away from experimenting with different grooming looks, having worn his locks black, blond, and red, in varying lengths over the years. However, his most recognisable in-between filming hairstyle is a signature long on top, short on the sides haircut in his natural red hue.
As Hiddleston approaches his forties, his hairline has started to recede ever so slightly, making his grooming choice an apt one. The short sides make for a classic, clean look, whilst the longer, curly quiff on top retains the illusion of a full head of hair.
---
Featured Video from Man of Many
---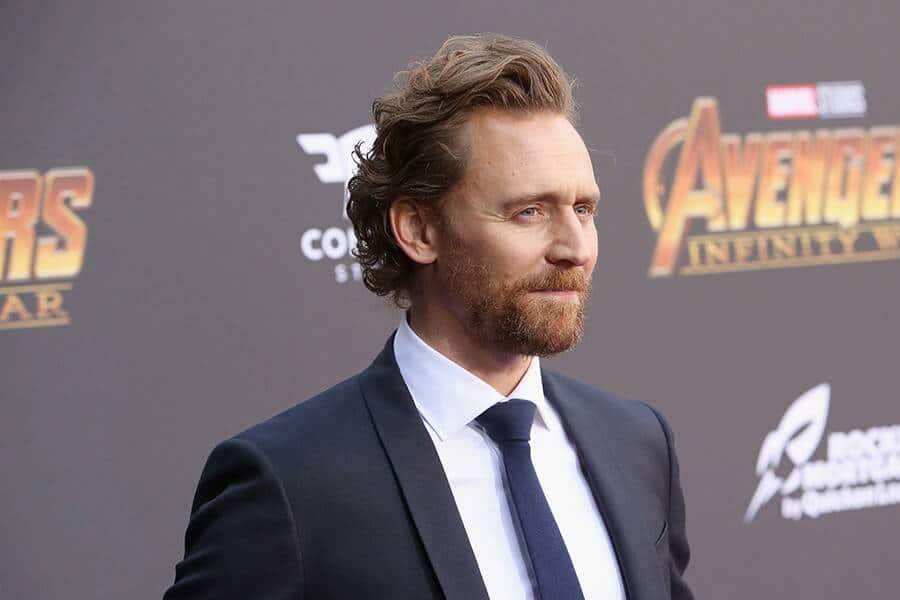 Grow the Tom Hiddleston Beard
Typically known for his clean-shaven appearance, Hiddleston also knows how to pull off the beard. He was seen sporting a scruffy beard to the premiere of Avengers: Infinity War in early 2018. The Tom Hiddleston beard is an easy one to approximate due to its shaggy appearance; simply grow your beard out, and apply a moisturising beard oil after washing your face in the morning.
Rock Tom Hiddleston's Sharp Suiting Style
Naturally, as the face of Gucci's 2017 Cruise tailoring collection, Tom Hiddleston's suits are flawlessly tailored. This made-to-order dark brown Gucci suit looks impeccable teamed with a cream shirt, statement polka-dot tie, and brown leather oxfords. Note that Hiddleston always abides by the cardinal two-button jacket rule of having the top button fastened and leaving the lower one undone.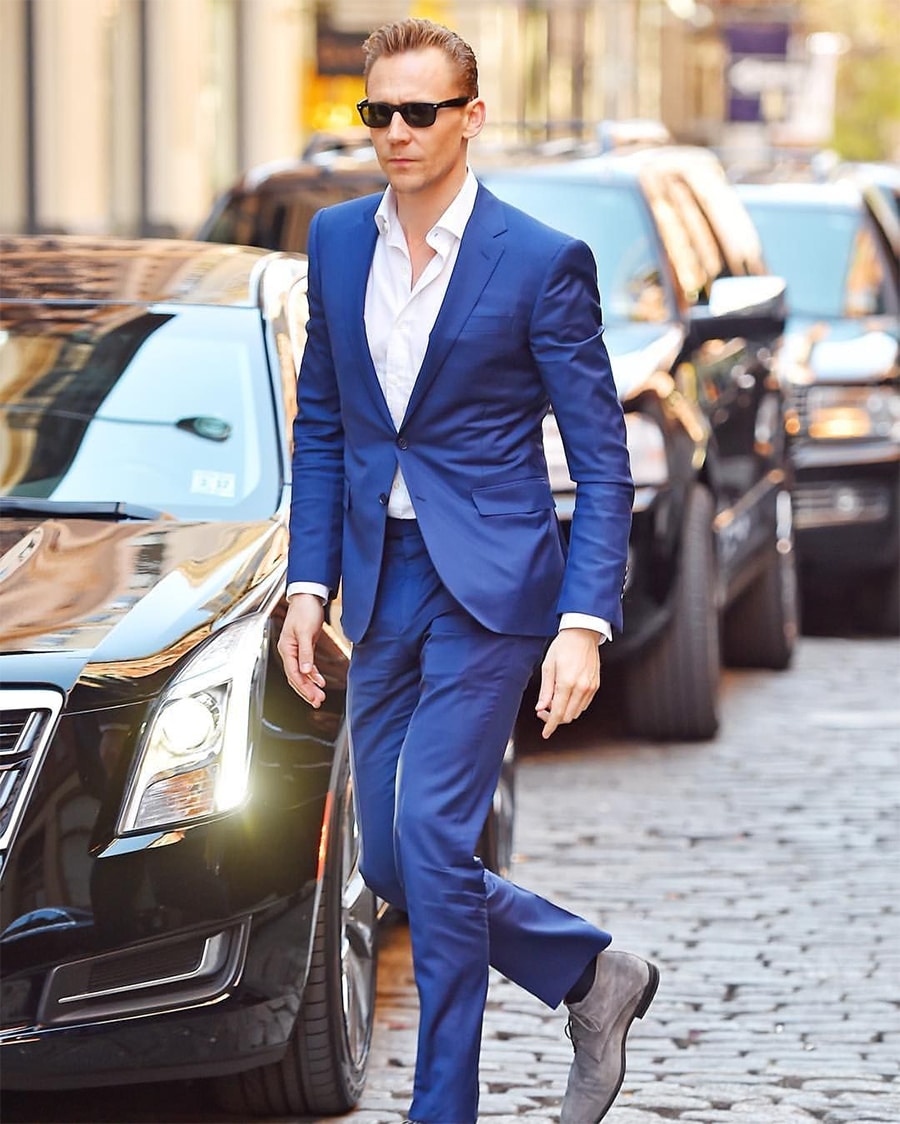 Put Your Own Spin on the Classics
You can never go wrong with a suit; just lose the tie and undo the top couple of buttons for a suave smart casual look. Tom Hiddleston keeps it interesting by steering away from the tried and tested black, grey, and navy colour palette, instead playing with the more vibrant hues of the colour spectrum, by opting for a cobalt blue suit with a crisp white shirt. Hiddleston rounds off the look with one of his favourite pieces; Aquatalia's grey suede 'Ace' ankle boots.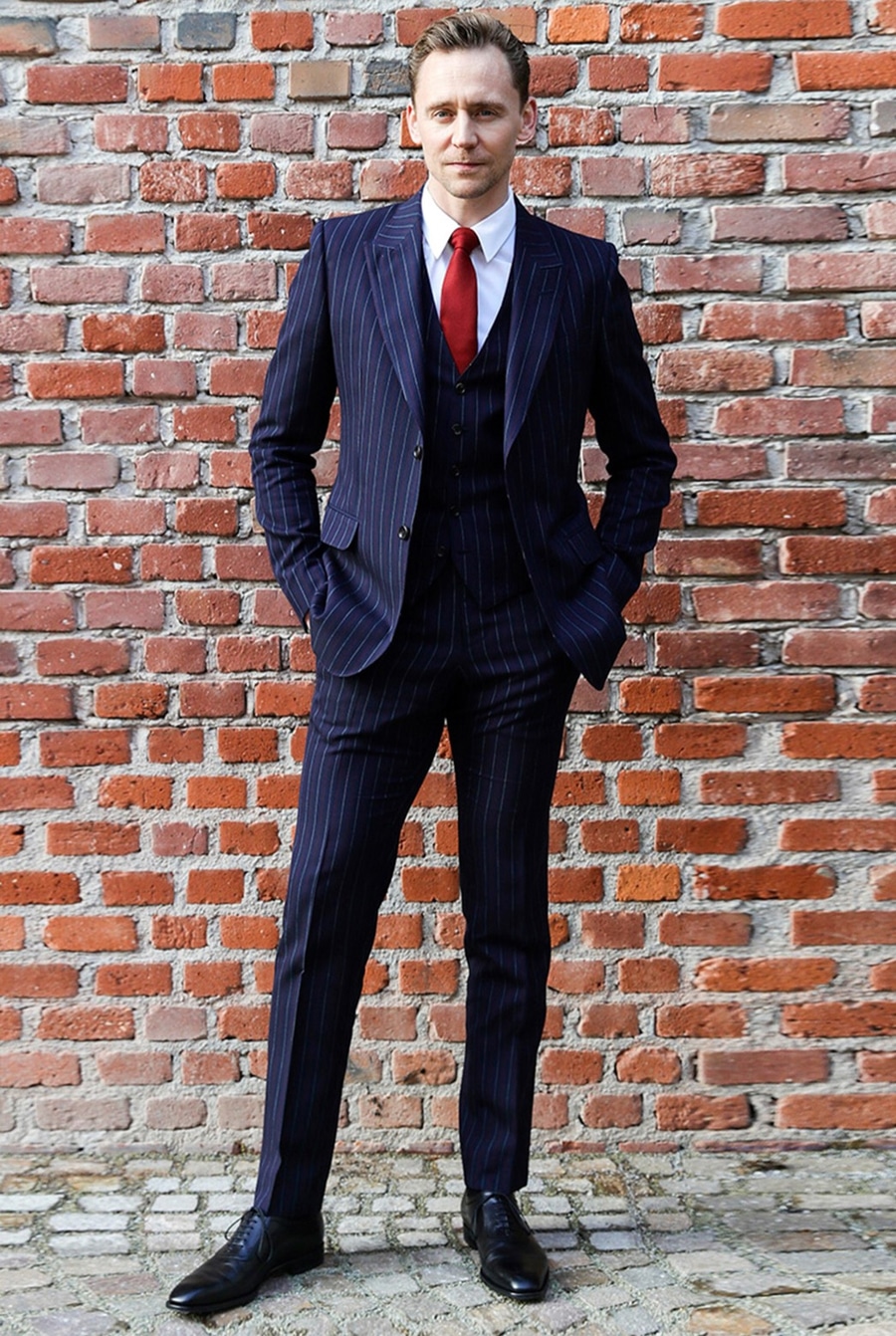 Reach Peak Pinstripe Perfection
Pinstripes can be a hard pattern to pull off at the best of times – throwing it onto a three-piece suit only adds difficulty. However Hiddleston makes it work by adding a pop of colour with his tie but keeping his accessories and shirt pared back, and his hairstyle simple; allowing the pinstripe suit to take centre stage.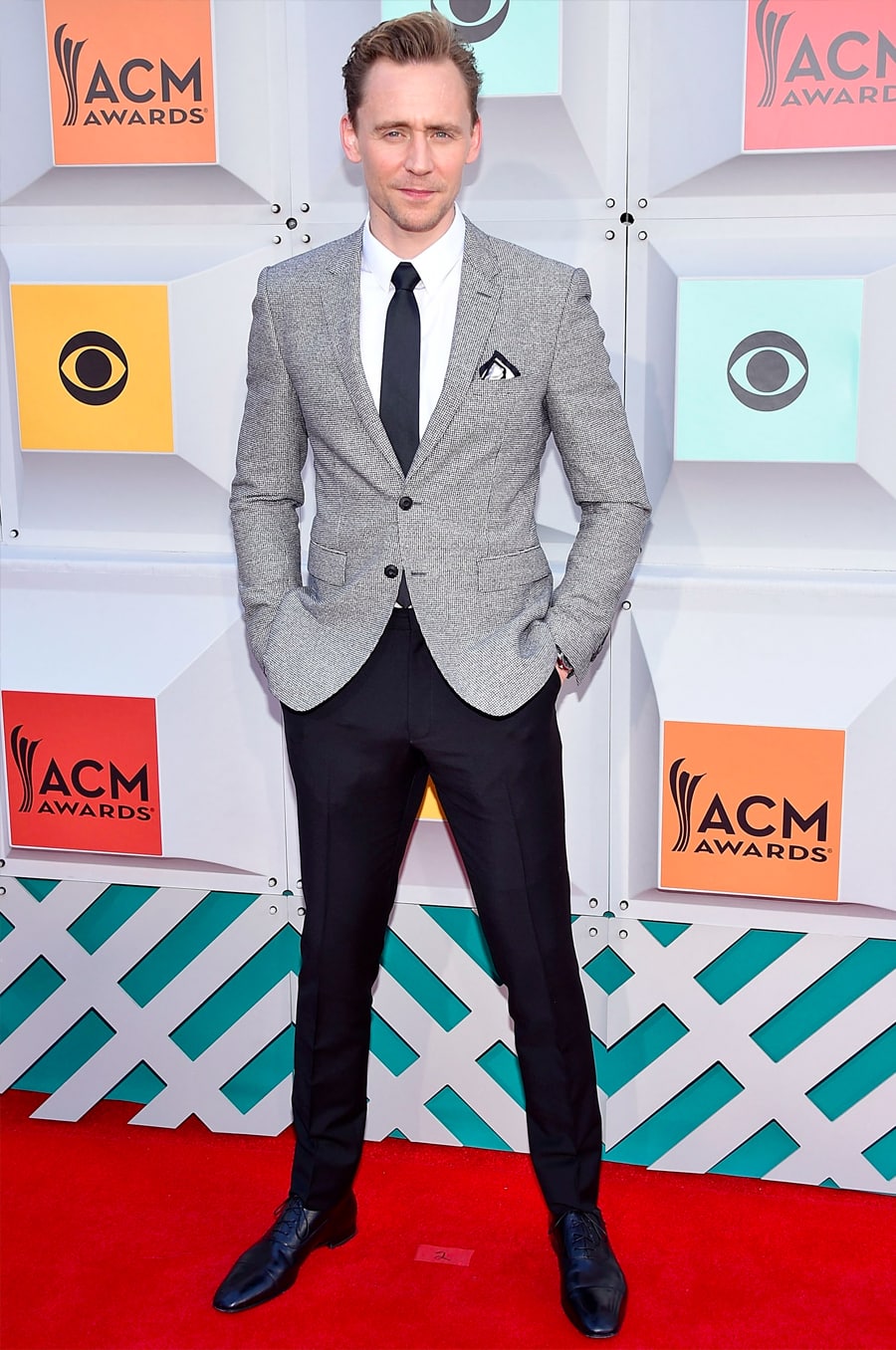 Tom Hiddleston isn't Afraid to Mix and Match
Wearing a suit as nature (and designers) intended is always going to work, however, the ability to mix and match pieces opens up a whole new world of stylistic possibilities. Tom Hiddleston turns two suits into three, by pairing a light grey woollen suiting jacket with black trousers. By teaming the look with simple accessories – a plain black tie, black and white pocket square, and black oxfords – Hiddleston ensures the suiting separates come together to form a seamlessly structured outfit.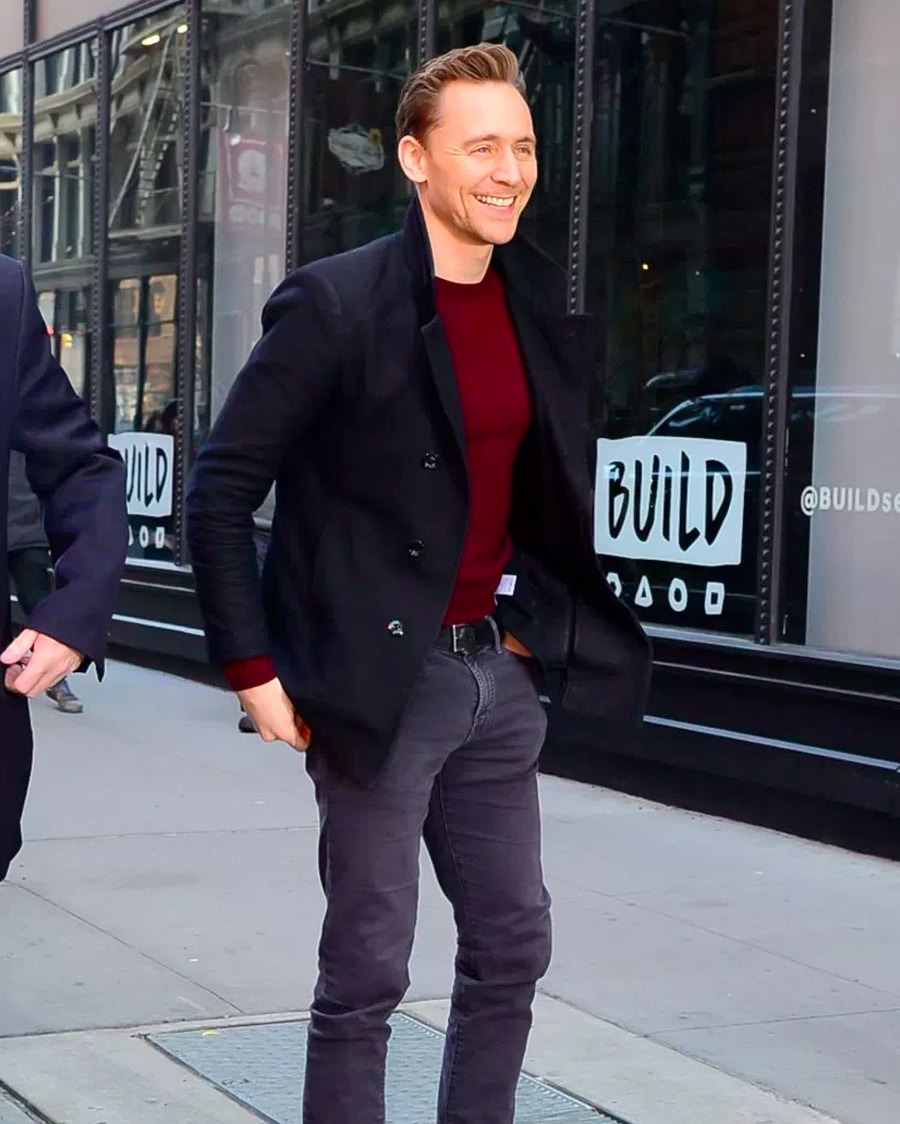 Brave Some Statement Knitwear
Proving his sartorial savoir-faire extends beyond formal dressing, Tom Hiddleston pulls off a decidedly casual outfit by breaking up an otherwise neutral colour palette with a cashmere burgundy sweater. A structured black coat in a high-quality fabric like wool never goes amiss, whilst dark jeans or chinos are a safe choice. Hiddleston continues to reduce the cost per wear of his Aquatalia Ace boots, with the grey suede number working their way into yet another look.
You'll also like:
Style Guide: How to Dress Like John Mayer
Style Guide: How to Dress Like Michael B Jordan
10 Best Men's Chore Coats & Tips on How to Wear Them
---
Featured Video from Man of Many