Man of Many's Staff Favourites – 15 April 2022
The long weekend has arrived and we've all but gorged ourselves on chocolate and beer. Eager to put the feet up and settle in for another weekend on the couch, we've got one final thing to tick off on our to-do list. Looking back at the past seven days, we're charting the best experiences, drinks and gear we got our hands on. Here's Man of Many's Staff Favourites for this week.
You'll also like:
Man of Many's Staff Favourites – 9 April 2022
Man of Many's Staff Favourites – 2 April 2022
Man of Many's Staff Favourites – 25 March 2022
Orville Peck – Bronco
Nick Hall – Editor-in-Chief
It's hard not to be intrigued by Orville Peck. Since bursting onto the scene in 2019, the Canadian star has pushed boundaries and challenged the concept of modern country, all without ever showing his face. I have to admit, when I first stumbled across Peck, I downplayed the mask as a bit of a clever gimmick, but a few years on, I realise it was never really about the man behind the tassels. Like all true artists, Orville Peck lets his art do the talking and it's rung more true than in his upcoming album Bronco. 
Set to debut on April 8, I was lucky enough to hear a preview of the sophomore release this week and it blew me away. Taking the same ground-breaking approach he utilised on Pony and Show Pony, Peck has expanded his range, moving from the sombre tones of the past and embracing a warmer trajectory.
"This is my most impassioned and authentic album to date," Peck said. "I was inspired by country rock, 60s & 70s psychedelic, California and even bluegrass with everything being anchored in country. Bronco is all about being unrestrained and the culmination of a year of touring, writing in isolation and going through and ultimately emerging from a challenging personal time."
After getting my hands on the new album, I have to say I'm hooked. From the haunting melodies to the expressive outfits, Bronco is a dazzling exploration of country, the way it's never been done before. The new album was released on April 8, you can check out the music video for C'mon Baby, Cry above.
Favourite Article of the Week: Panerai's 'Impossible' Dive Watch is the Wake-Up Call the Industry Needed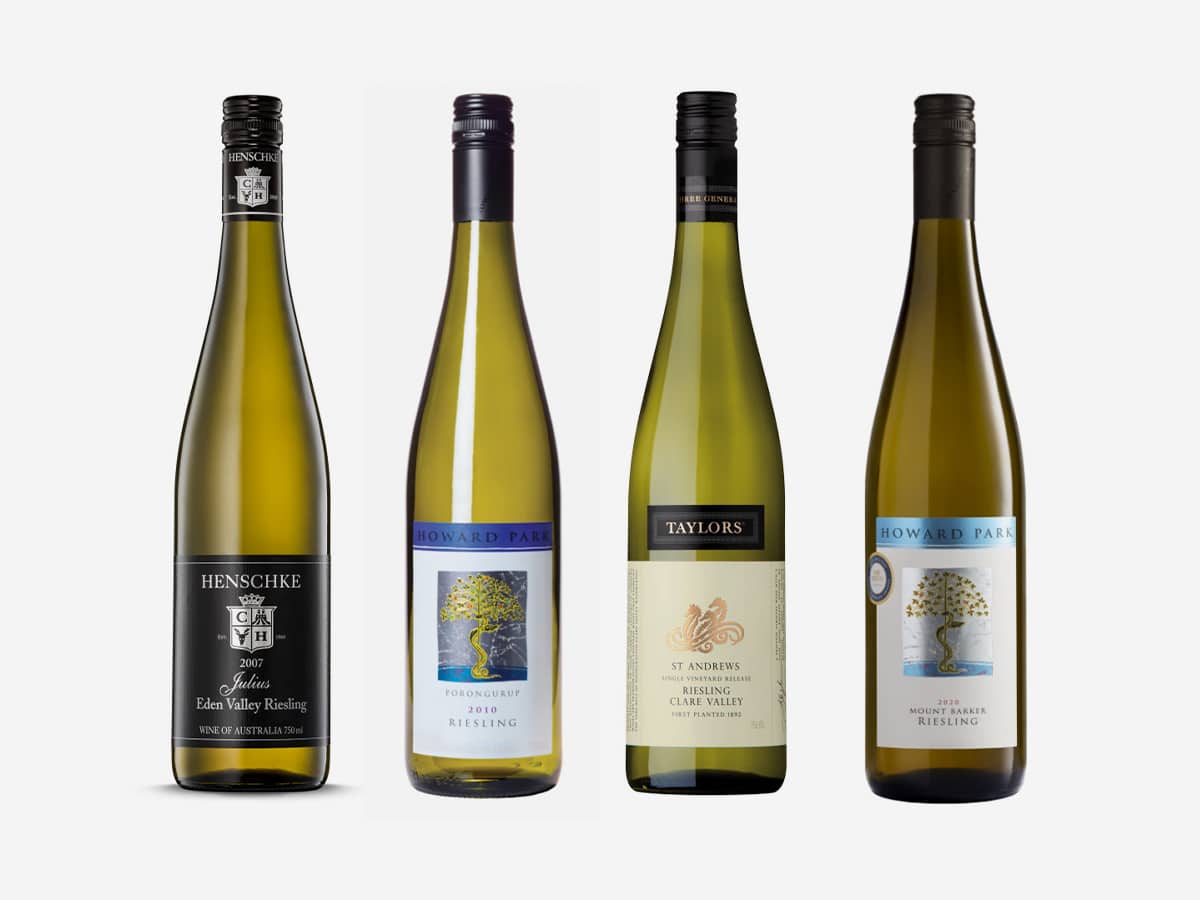 An Exploration of Museum vs Current Release Rieslings
Scott Purcell – Co-Founder
I was lucky enough to attend a virtual tasting with Henschke Wines, Howard Park and Taylors Wines, this week to compare their Museum Collection against their current release Rieslings. As three of Australia's most respected and multi-generational wine businesses, it was a privilege to be able to taste some of these aged wines against the more youthful releases with an insight into the nuances that can be found in the variety.
For background, many people in Australia are unwilling to cellar rieslings or whites, which robs people the chance to taste fantastic aged wine. It's also difficult for restaurants or people to hold wine for 5-10 years. The intent behind the Museum Collections is to store wines for their proper aging and flavour profile upon release years later, all with confidence thanks to the screwcap closure.
The best news? Most of these aged vintages are selling for just above the retail price of the current vintages meaning that the value for riesling in the Australian market is absolutely amazing. I've detailed the wines I tried below if you want to mix and match some older bottles with some new ones and my favourites from each noted:
Aged Releases:
Henschke – Julius Riesling 2007
Taylor's – St Andrews Riesling 2012
Howard Park – Museum Release Riesling 2010 – Favourite Aged.
Current Releases:
Henschke – Julius Riesling 2021 – Favourite Younger Wine.
Taylor's – St Andrews Riesling 2019
Howard Park – Mount Barker Riesling 2020
Favourite Article of the Week: 2022 Lamborghini Huracan Tecnica: A Cocktail of the Best Expressions
View this post on Instagram
Dante Dentoni Lego Artist
Frank Arthur – Co-Founder
The kid inside me still loves lego and although I've not picked up a single brick in many years, I always love to see the amazing creations people are building. Whether it's a lego life-sized MacLaren F1 car or a recreation of the Seinfeld set it's clear that the inner child is still alive in so many of us. One lego creator that I've recently started following on Instagram is Dante Dentoni. His tagline "I create art in difficult places" reigns true. Known for his mystifying sculptures full of hidden surprises. Dentoni's dedication to his life of Lego is an unusual career path, but it looks like it's working out for him.
Check it out
Favourite Article of the Week: Inside Kevin Hart's 'Killer' Custom 1969 Plymouth Road Runner
BodyFit Training
Tim Fernandes – Senior Sales & Partnerships Manager
Bodyfit Training, or BFT, has gone from strength to strength in the past year with 170+ studios open around the world, winning Franchise of the Year for the APAC region in 2021. By combining cardio with genuine strength programs, members benefit from training a different energy system every day, training different muscle types and not overloading on the same movement patterns day-in and day-out. They also just rolled out completely bespoke heart rate technology, designed to maximise your workout experience and results across their 13 programs. The new HR monitoring is a world- first in group training technology, as it can give scores based on whether you're doing cardio, strength or any of the other 13 different programs. We've interviewed co-founder Cameron a few times, he can certainly help you to see those abs (see article here). You'll start seeing BFT everywhere soon, not just in Australia but globally – They just entered a $60Mil cash upfront deal with Xponential Fitness to expand in the USA with 50+ territories already sold in under two months.
Favourite Article of the Week: How the Right Smartwatch Can Help You Maintain Fitness Discipline
78 Degrees X Loving Earth Chocolate Gin
Ben McKimm – Journalist – Automotive & Tech
Ok, I'm bringing you this right at the last minute but man oh man is this a serious piece of gin goodness. In its ongoing quest to push the boundaries of what Australian spirits can be while at the same time bringing new and exciting flavours to chocolate-loving Aussies, the team at 78 Degrees has collaborated with Loving Earth to create its first chocolate gin, just in time for Easter. Long story short, this thing bangs. I love my G&T's with tonic and the chocolate flavour comes through immediately, followed by a dark chocolate-like finish on the palate that has a great mouthfeel. If you're looking for an easter gift, I think you've just found your match. There are only 500 bottles of 78 Degrees Chocolate Gin available.
Favourite Article of the Week: 2022 Lamborghini Huracan Tecnica: A Cocktail of the Best Expressions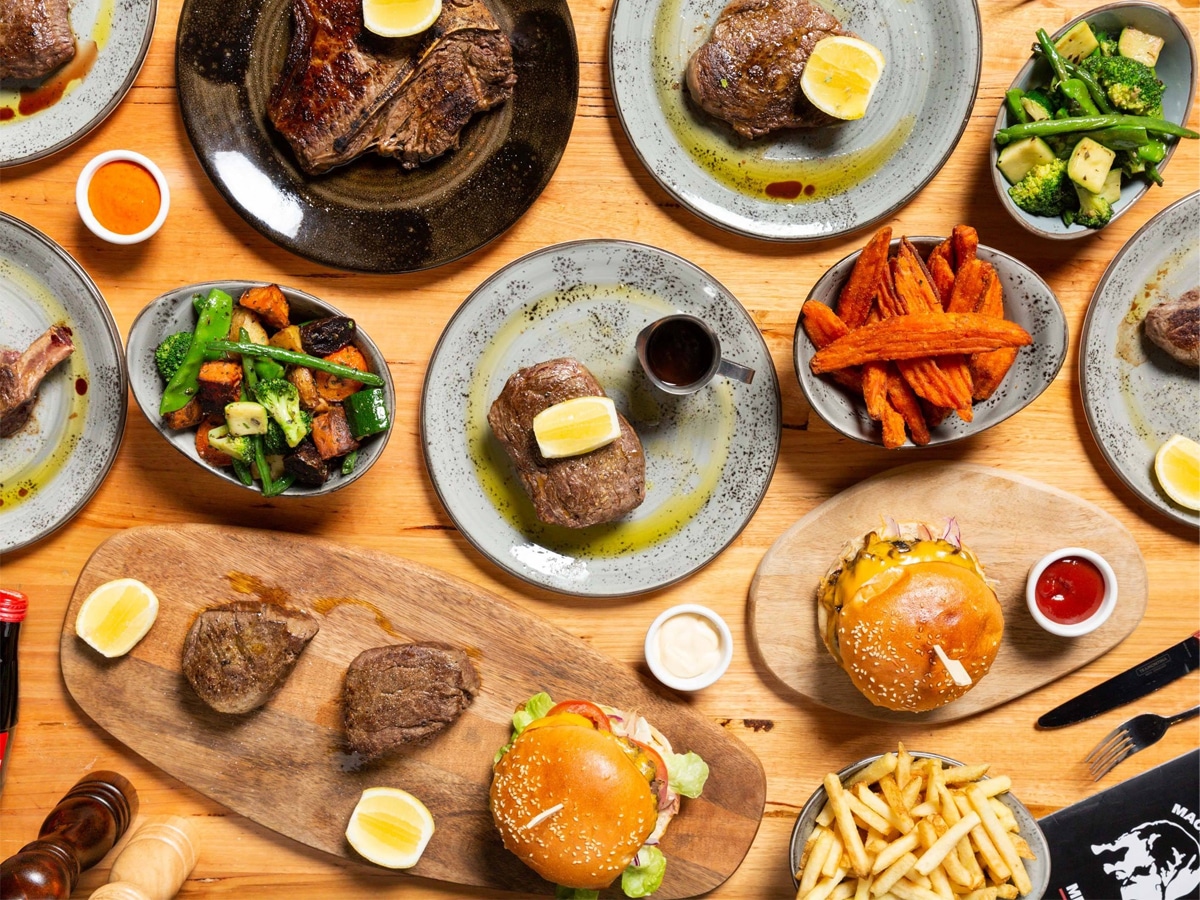 Image: Macelleria
Macelleria
Clelia Niyikiza – Branded Content Assistant
There are many vegan and vegetarian options popping up nowadays, but I still find myself always going back to Macelleria for a veggie burger. Their veggie burger made with Halloumi cheese, grilled mushroom mozzarella, roasted eggplant, beetroot, salsa, lettuce, and special sauce always hits the spot, especially on a Sunday when with mates. Being known for producing great steaks/ burgers, It's the perfect spot for both worlds when a group of mates with different dietary preferences are looking for a place where everyone can enjoy a delicious and decent-sized burger. They also have great sides and take away meat so there are a lot of options there. I can see how picking a restaurant where the name literally means "Butcher Shop" might surprise most looking for a decent veggie burger, but trust me on this, it's excellent and would recommend it if you haven't yet!
Favourite Article of the Week: Under Armour Unveils Its Most High-Tech Running Shoe Ever
ASICS Gel-Nimbus 24
Rob Edwards – Branded Content Writer
With the almost constant rain in Sydney over the last few months, my fondness for staying dry has made it tough to muster the willpower to get out for a run. I've never been much of a gym guy, preferring to exercise outdoors where possible, so the struggle's been very real. Fortunately, there are few things better at helping me push myself headfirst into a downpour than a really good pair of shoes. With the ASICS Gel-Nimbus 24s, it's been that little bit easier to stay on top of things fitness-wise. And the softer landings provided by the brand's new FF Blast Plus technology have meant I can leap over all the puddles without coming down like a clumsy pachyderm on the other side.
Favourite Article of the Week: Kurt Cobain's Guitar from 'Smells Like Teen Spirit' Music Video Could Fetch Over $1 Million at Auction
Amor Perfecto Coffee
Jacob Osborn – Staff Writer
Premium Colombian coffee shipped straight from the source? Yes, please. That's the modus operandi over at Amor Perfecto, the world's only coffee that's harvested, roasted, and shipped straight from Colombia right to your doorstep within 6 to 8 weeks of harvest (compared to the industry standard of 24 to 144 weeks). I recently tried the Nariño Single Origin and it's a delicious wake-up call, combining rich and sugary overtones with a subtle fruity character. Once that bag is finished, I'll move on to the Frida Kahlo x Amor Perfecto, which comes from female-owned farms. Or maybe I'll send that one to Mom for this year's Mother's Day.
Meanwhile, roasting at origin is more than just a gateway to freshness and quality. It's also one of the most sustainable ways to make coffee, reducing the carbon footprint of the production process by almost 80% (according to the company). Combine that with the coffee's smooth taste and robust flavour and you have all kinds of reasons to feel good in the morning.
Favourite Article of the Week: Technics Marks 50 Years with Outrageous Limited-Edition SL-1200M7L Turntable