Man of Many's Staff Favourites – 23 September 2023
Scott's spring cleaning, Frank's drinking fruit beers, and Richie's tucking into a few Negroni cocktails in light of 'Negroni Week'. So just another week in the Man of Many office then? Wrong. Denise has been inspired by the Sydney Marathon and got her hands on a pair of ripper New Balance runners, and between you and me, she hasn't shut up about them. Although when someone keeps telling you "they are the comfiest runners I've ever tried" you should probably believe them. You'll find all that and more in this week's edition of Man of Many's Staff Favourites.
RELATED: Check out the last week's Staff Favourites right here.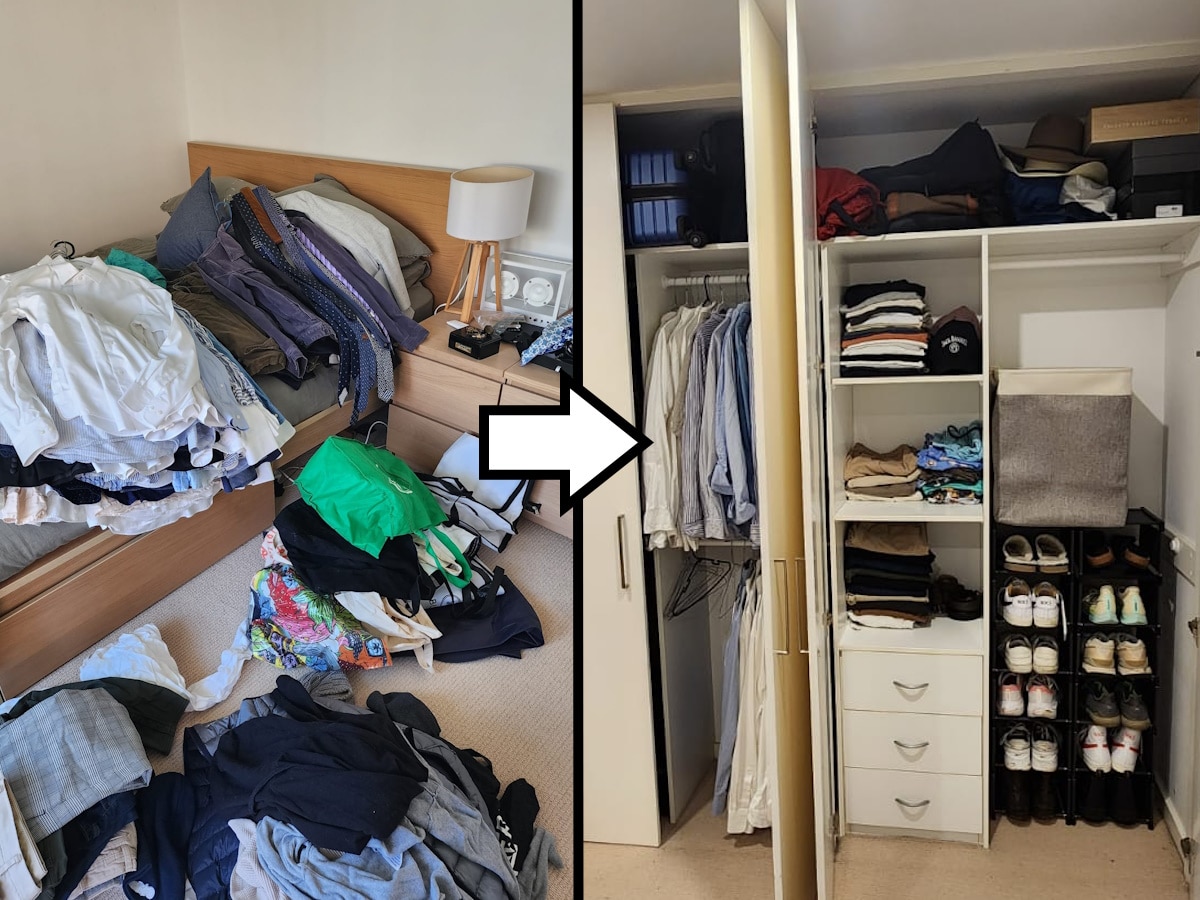 Spring Cleaning This Week
Scott Purcell – Co-founder
I don't know what's come over me the past few weeks, but after a week and a half stuck in bed sick with the flu, I thought it was time to get my life organised and sorted. I was sick of having a messy cupboard, being unable to find anything, old raggy clothes, and being unorganised. Most things in my life are kept pretty well together, but my bedroom cupboard was an absolute bombshell. So, in the last couple of weeks, I decided to Marie Kondo the f*&k out of it. You can see some of the results in the above shot.
In addition to cleaning out a bunch of old clothes and generally getting things organised, I purchased a few key products to help me stay organised in my life and replace a few essentials. This week, I wanted to share with you a list so if you're deciding to do the same for yourself, you can do so. Shoutout to Jordan Shank's video on creating a good environment around you which inspired me to get my sh*t sorted.
I hope these staples above are helpful in some way and can improve your week as much as they have mine. That's if you decide to get organised.
Favourite article: Stunning New Tudor Pelagos FXD Pays Tribute to US Navy Watches.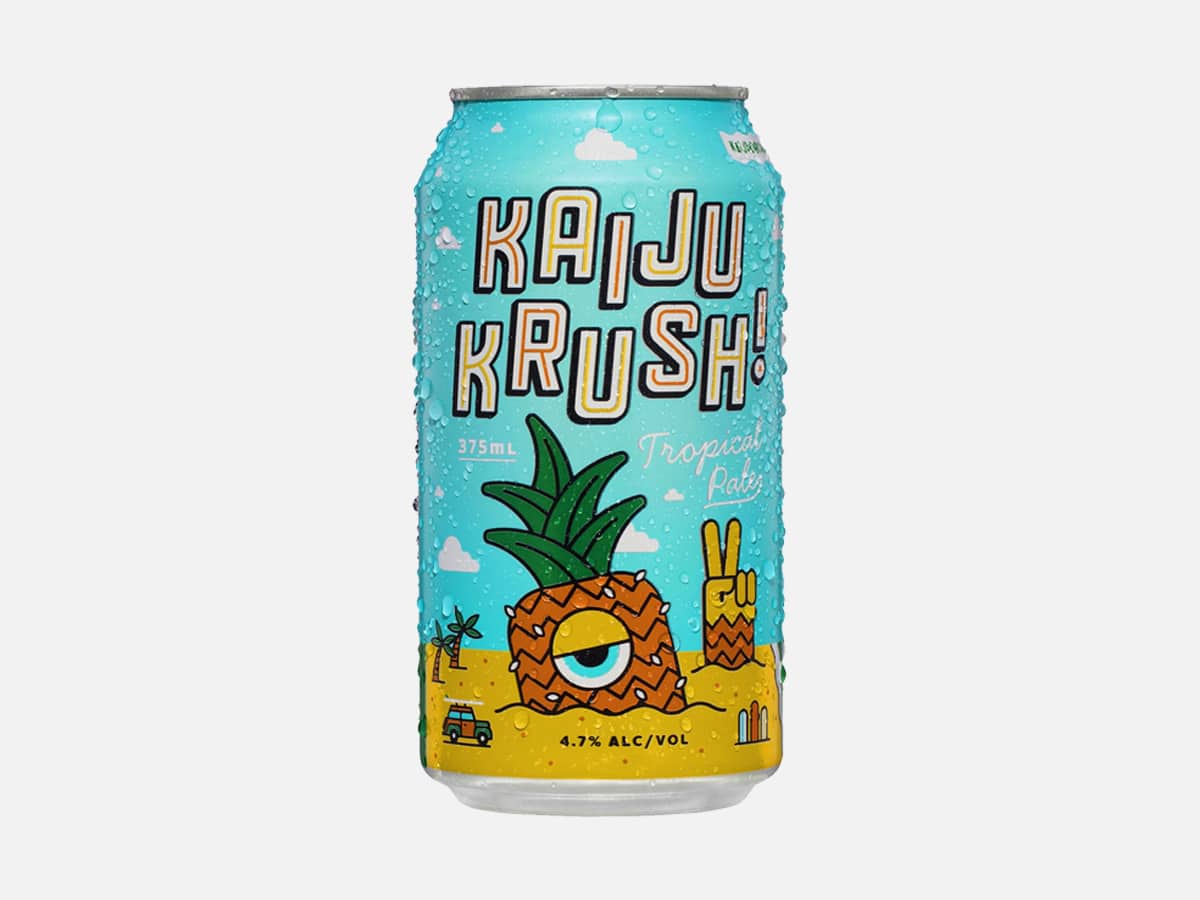 Kaiju! Krush Tropical Pale Ale
Frank Arthur – Co-founder
---
Featured Video from Man of Many
---
Melbourne-based brewery, Kaiju! has a strong Japanese influence that is clearly evident in its name, which translates to "strange creature" in English, along with its branding and the tagline "We Make Drinks That Spark Joy". However, the Japanese influence is brilliantly paired with an injection of good old Aussie larrikinism. And like many craft breweries, the brand is a company born from passion, and since 2013 this family-owned business has managed to build a brand that's approachable and doesn't take itself too seriously while still delivering a premium quality product.
I've tried a few different beers from their range and so far my personal favourite is the Krush tropical pale ale. The Krush lives up to its "tropical" pale ale moniker. It's flavourful, well-balanced and mouth-wateringly juicy. Although fruity beers aren't typically my go-to, they can be amazing when they're done right and this one is right on the money.
Favourite article: Fender's Vintera II Series: Brand New Guitars, Old School Style.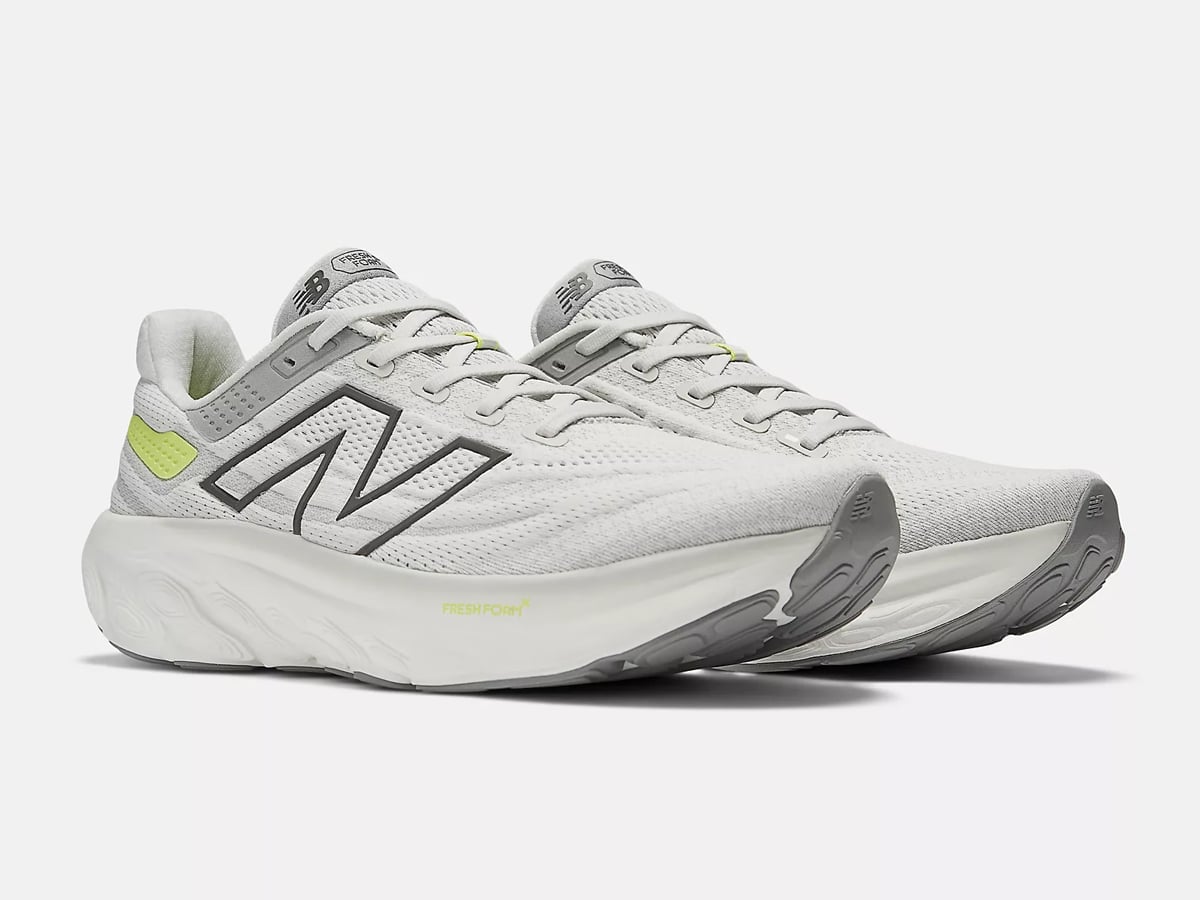 New Balance Fresh Foam 1080v13 Running Shoes
Denise Barnes – Head of Branded Content
I've had the privilege of trying out a fair few running shoes during my time at Man of Many so I'd like to think I know a bit about the difference between what makes a pair stand out. New Balance has just announced their new Fresh Foam 1080v13 runners, which industry experts believe is the best all-round running shoe New Balance has EVER created. That's a big call, but after just one run in them, I could see what all the hype is about. I've now done about 5 or 6 runs and I'm genuinely a fan. They are light, soft, bouncy, and fit beautifully.
I also feel like they make running less harsh on my knees, and overall I can confidently say it's improved my running style, assisting in smooth heel-to-toe transitions. If you are looking for a new pair of runners, I'd highly recommend giving these a go. They'll be available to purchase from the 13th of October in Australia.
Favourite article: Balmain's Paris Fashion Week Collection Stolen in Horrific Hijacking.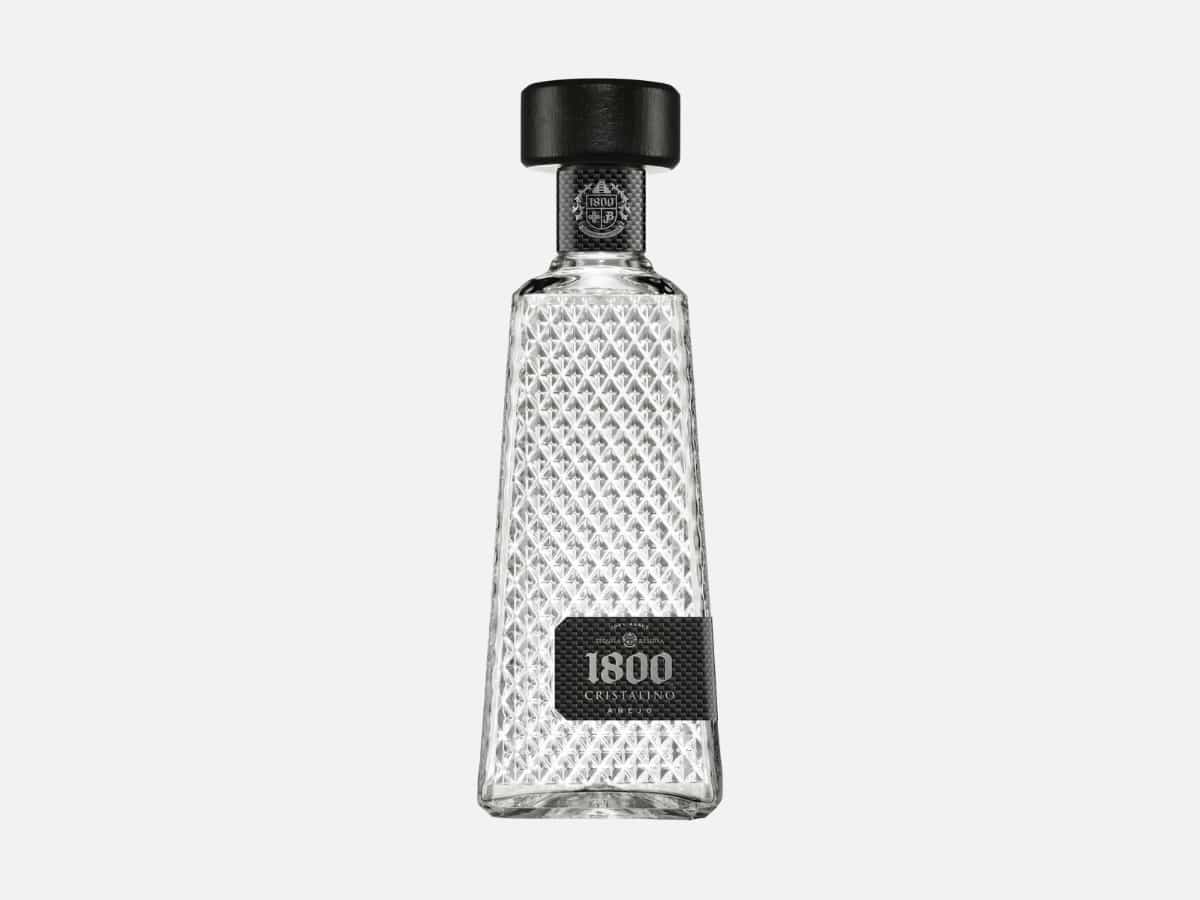 1800 Cristalino Tequila
Elliott Barsby – Commercial Director
Introducing 1800 Cristalino Tequila, a crystal-clear Añejo masterpiece housed in a stunning, Instagram-worthy bottle. This exceptional tequila is crafted from 100% Weber blue agave and aged in a harmonious blend of French and American oak barrels. But the magic doesn't stop there. It then undergoes a remarkable finishing touch in port wine casks, resulting in an ultra-premium drop that marries the complexity of an Añejo with the velvety smoothness of a Blanco. Every sip is a journey through layers of flavour and elegance.
How you choose to enjoy 1800 Cristalino is a personal adventure. Sip it neat to savour the intricate dance of flavours. Add a few ice cubes to unlock even more nuances. Or let it shine in a cocktail, where it transforms your drink into something truly special. My pick, the Toronja Margarita: This cocktail is a burst of flavour, blending 1800 Cristalino Tequila with sherry, lemon juice, pink grapefruit juice, and a dash of orange bitters. It's a citrusy symphony with a touch of sophistication.
Favourite article: Atlantis the Royal Review: Inside the 'Most Ultra-Luxury' Resort in the World.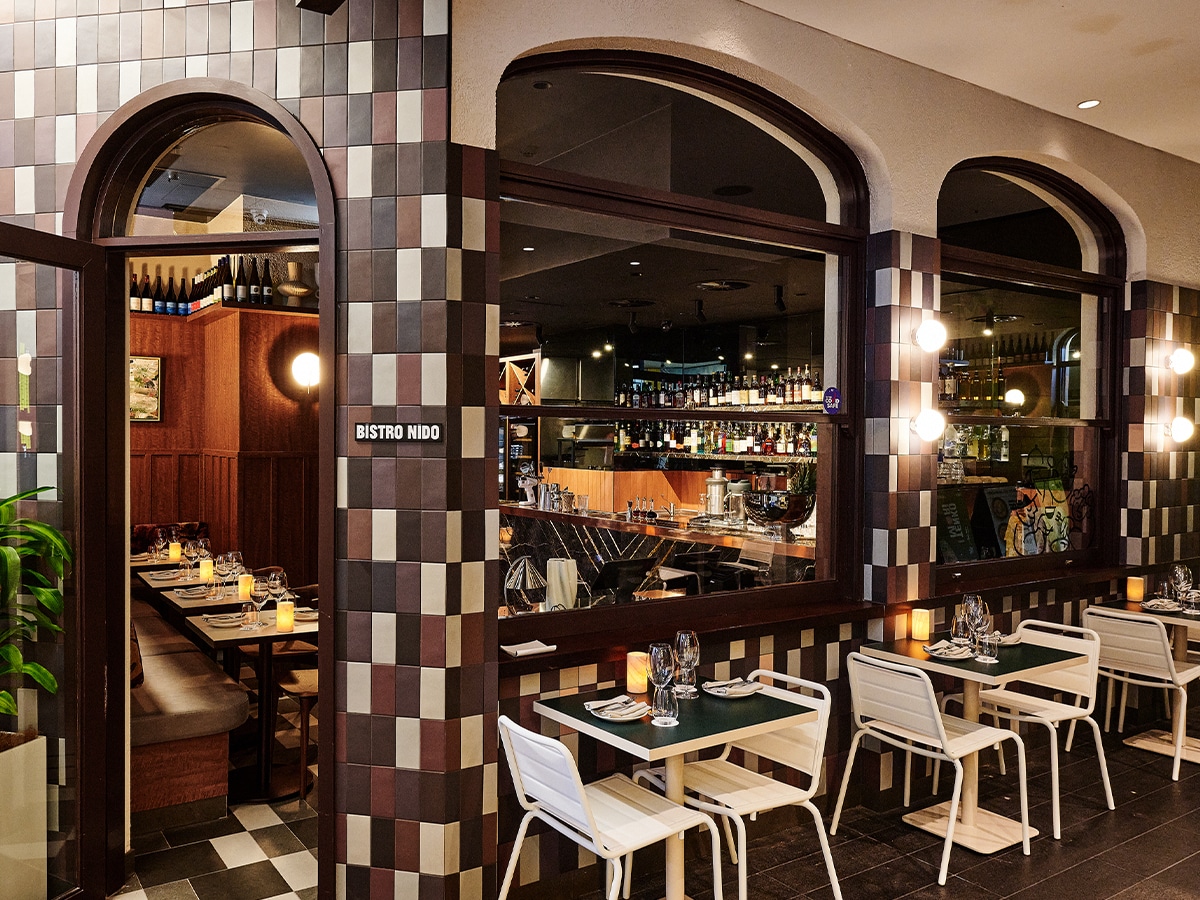 Bistro Nido
John Guanzon – Head of Social
French and Japanese cuisine are great separately. But together? You get a mind-blowing Dragon Ball fusion of deliciousness. Bistro Nido is a charming new French Bistro with a Japanese twist that's tucked away in Sydney's vibrant and bustling Regent's Place. I recently sat down for dinner in the sophisticated, dimly-lit corner bistro, and let me tell you, the culinary experience was nothing like I've ever tasted. The dishes were everything you might expect from French cuisine, buttery, rich, and romantic, but with an added hint of umami.
The highlight dishes for me would have to be the Tuna Crudo topped with Caviar, as well as their Steak Frites. Oh and also, the casarecce pasta is a must try. I was sharing the dish with my partner, but I could easily have finished the whole plate myself. The Bistro is quite intimate, with only eight seats inside. Good luck getting a booking inside, but trust me, it's worth the wait. This place would be great for a casual date night or even a nice lunch catch-up with friends. I'll definitely be back to make my way through the rest of the menu, so you might catch me there. Oishii and délicieux!
Address: Shop 10.07/501 George St, Sydney NSW 2000
Hours: Weds-Thurs 5.30pm-10pm, Fri-Sat 12pm-3pm/5.30pm-10pm, sun 12pm-5pm
Phone: (02) 9283 9762
Favourite article: Atlantis the Royal Review: Inside the 'Most Ultra-Luxury' Resort in the World.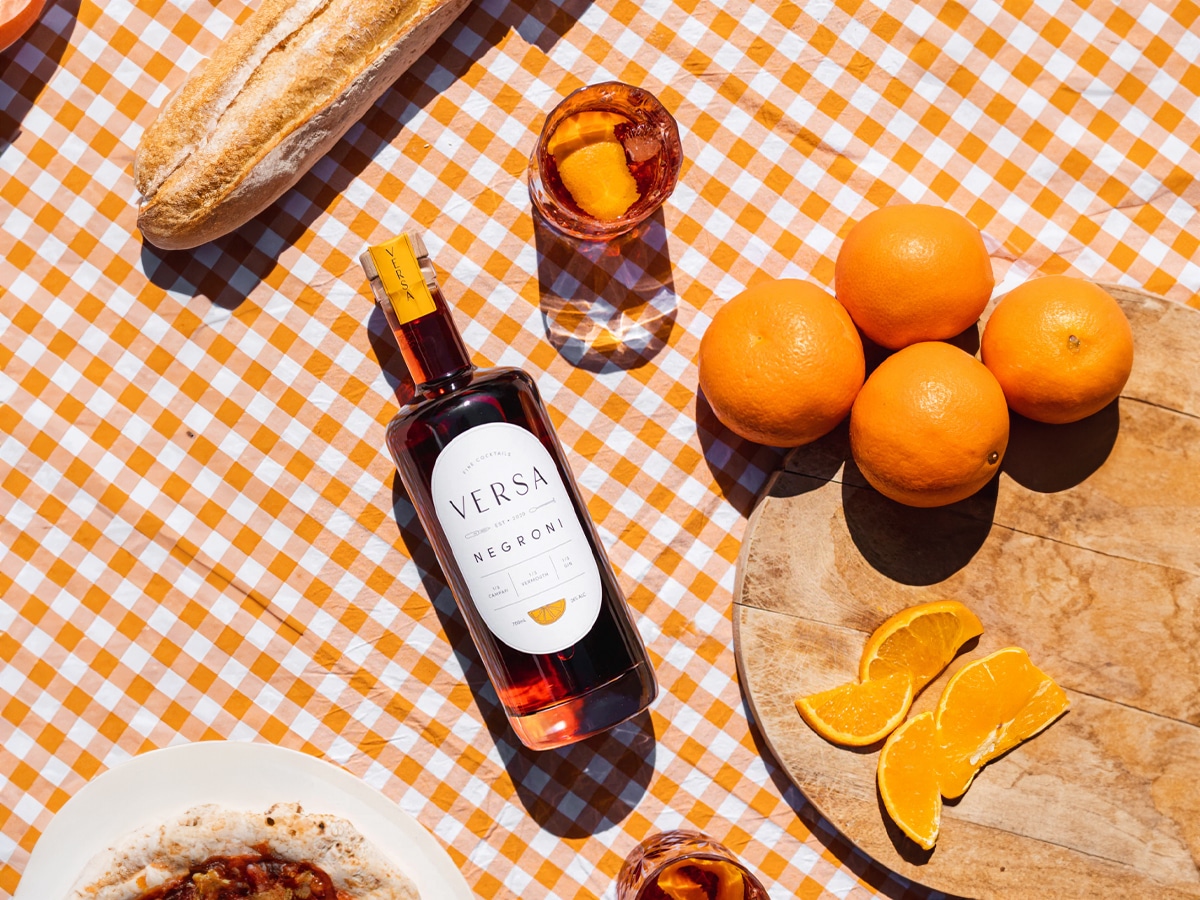 Versa Negroni
Richie Hall – Video Producer
September 18-24 is Negroni week! An annual event celebrated in bars, restaurants and homes across the world. This weekend is the perfect occasion to celebrate the iconic cocktail and imagine you're holidaying somewhere in Europe. There are 3 ingredients in a Negroni; Campari, Italian Vermouth and London Dry Gin. Versa (makers of renowned Versa Martini) has once again done all the mixing work for you and combined all three of these ingredients in their award-winning premixed Negroni.
All you need to do is gather your friends, enjoy over ice and garnish with an orange peel. I enjoyed a Versa Negroni earlier this week at the Italian Film Festival 2023 presented by Palace Cinemas. Screening around Australia for the next month be sure to check it out! Saluti!
Favourite article: MSI x Mercedes-AMG's Laptop is Engineered to Perfection.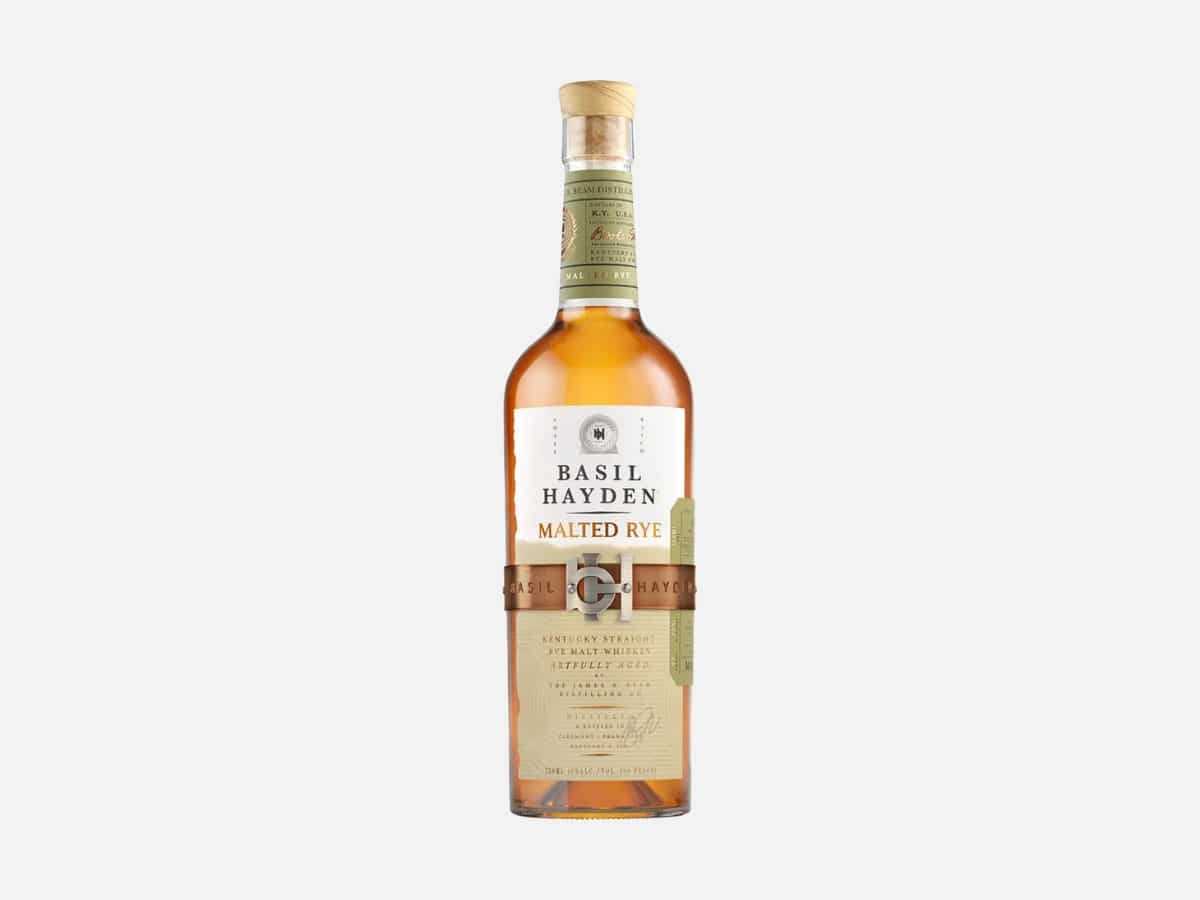 Basil Hayden Malted Rye Whiskey
Jacob Osburn – Contributor
Basil Hayden makes up part of the Jim Beam family and offers a lighter ABV than stronger brethren such as Booker's and Knob Creek. While no stranger to rye, the label's newest release finds master distiller Freddie Noe malting the grain to produce a softer spirit with floral overtones and a sweet underbelly. It joins the permanent line-up at a standard 80-proof and conjures more complexity than its mellow profile would first suggest.
With a floral nose of grass, grain, and powdered sugar, Basil Hayden Malted Rye certainly gets things off to a promising start. The taste is silky in texture and arguably more refined than the typical rye, as notes of grain and grass ride over a honeyed backbone. There's more grass, grain, and flower, at the finish, which leaves a lingering sweetness in its wake. Smooth and sippable on its own, this whiskey is also perfect for cocktails.
Favourite article: 2023 Audi S8 is a Prestigious and Powerful Super Saloon.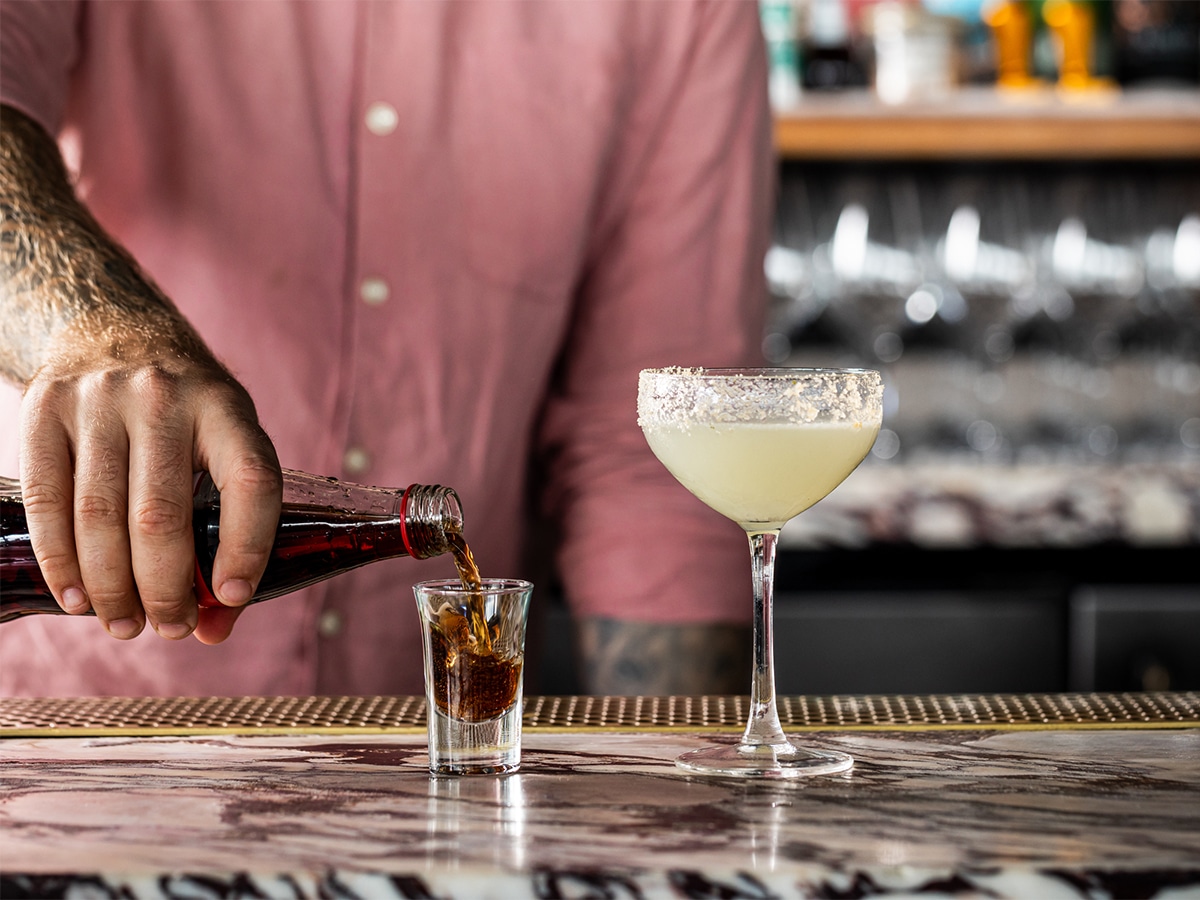 Smoke Bar Sydney's New Cocktail Menu
Dayna Aspite – Branded Content Associate
I was fortunate enough to visit Smoke Bar in Barangaroo House this week to try out their new Memory Vol. 1 cocktail menu. The extremely talented bar team, led by Jai Lyons crafted the most out-of-pocket cocktails that will send you back in time to the golden age of Y2K. All the fondest childhood nostalgia curated in some funky cocktails, like a chicken salt martini- yes you read that correctly! Jai really took off on this menu, pushing so many limits on what you'd assume doesn't work in a cocktail into a real treat for all your senses. It just goes to show the exceptional talent he and the team have at Smoke.
A cheeky marg never goes astray in my household, so the Hawaiian Pizza Margarita was definitely my favourite on the menu. The bacon-infused tequila with the coke shot wasn't something I knew I needed in life and now will forever be on my craving list. I highly recommend this place to try at least once, you won't be disappointed.
Favourite article: Benedict Cumberbatch Charms in Wes Anderson's 'The Wonderful Story of Henry Sugar' Trailer.
---
Featured Video from Man of Many