Man of Many's Staff Favourites – 24 October 2020
Another well deserved weekend has rolled around and we can honestly say, this one couldn't have come soon enough. With the return to more normalised circumstances in Melbourne making Aussies feel a little better about the run into the festive season, we're all gearing up for a bumper few months. But before we get too ahead of ourselves, there is some business to attend to. Here are the coolest things we found this week, all wrapped up in a neat, little Man of Many's Staff Favourites-sized package for you.
You'll also like:
Man of Many's Staff Favourites – 17 October 2020
Man of Many's Staff Favourites – 10 October 2020
Man of Many's Staff Favourites – 3 October 2020
Belvedere's Made with Nature
Nick Hall – Digital Editor
Over the years, my drink of choice has definitely been refined, but it's hard to knock back a good quality vodka when you see one. Now, the legends over at Belvedere are putting their sustainable credentials on display and I've got to say, I am impressed. The new Made with Nature campaign sees the Polish icon unveil a set of goals and key initiatives. Most notably, the Belvedere distillery is set to reduce CO2 emissions by 80% by 2022 and achieve 100% renewable energy by 2025. Additionally, all new product innovations from 2021 will be certified organic products with the premium vodka brand also committing to new sustainable packaging. With sustainability high on my priority list, it's nice to see a brand put the effort into the environment. They also make a bloody good vodka, in case you were wondering.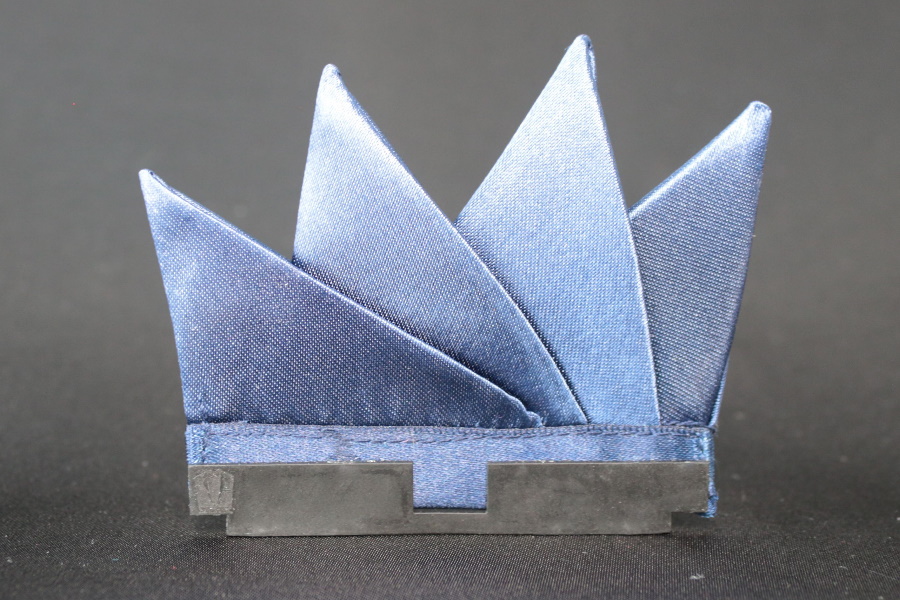 Perfect Square Co.
Scott Purcell – Co-Founder
It's races day. You're ready to head out, putting those final touches on your outfit. Sunnies? Check. Tie? Check. Form Guide? Check. Pocket square? Check. But somethings not right. It's either sitting too low in your chest pocket, making your suit bulge out or it's looking like a puffy bouquet of wrinkled flowers that doesn't quite sit in place. Maybe you'll try folding it differently. Shit, it's now creased. You need to iron it again… This is where Perfect Pocket Square Co. comes in.
The brand solves the problem of pocket squares that never stay in place or hold their shape in under 10 seconds. Available in three classy designs and a range of colours, simply snap these in place on your breast pocket with handy magnets and you never have to worry about getting your missus or mate to fix it up throughout the day. You can take pride in your appearance and stay looking sharp. We recommend the starter pack for a range of options.
Dinnerly Meal Box Subscription Service
Denise Barnes – Native Content Manager
For the longest time, I've resisted joining any dinner box subscription service for the mere fact that I thought it would be more of a hassle than anything else. With the flexibility of working from home, I finally decided to give it a try. I chose Dinnerly because it was the cheapest one around, and I have to admit I was pretty sceptical, thinking I'd probably want to cancel after a week or two. Two months in and I have to say, I'm a full-on Dinnerly fan. At first, I found their recommended weekly meals to be a bit carb-heavy and not as healthy as I would have liked it to be, but you can easily customise your order with many low-carb and low-calorie options. I also find it quite fun having to select my meals for the following week.
The meals are genuinely delicious as well. For the two months I've been a part of Dinnerly, I have only ever had one meal that I wasn't that fond of, everything else has truly been great. I've never had the same meal twice, and as someone that's never been great in the kitchen, I feel like I'm learning so much about different recipes, flavours and ingredients that I probably never would have tried myself.
Another thing I like is you don't feel trapped or locked into a contract. I started with four meals a week, and then found I was not always getting through it, so with a simple click of a button, I changed it to three meals a week, which suits my schedule perfectly. You can also pause your subscription for a few weeks if, for example, you're going away and it is equally as easy to cancel at any time should you want to.
The best part is, I'm not wasting food anymore. I used to always wander around Woolies aimlessly buying ingredients that would just go to waste. With Dinnerly, it's the perfect portions, with zero waste. Honestly, I can not recommend Dinnerly enough. And all this for less than $8 per person per meal. I mean, how good? (I think it gets even cheaper if you get more meals a week)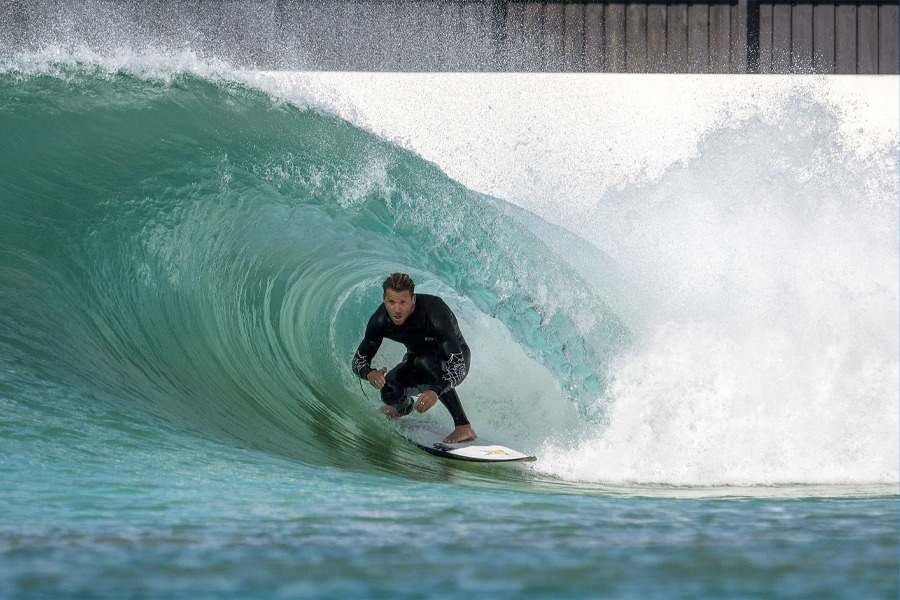 URBNSURF is Back!
Tim Fernandes – Sales & Partnerships Manager
I was lucky enough to spend a day at URBNSURF, Australia's first wavepool, in December 2019 and fondly look back as one of the most fun surfing experiences of my life. It was part of pre-opening media day, and the whole crew were able to test all the settings from perfect open-face carving waves to a barreling wedge they call The Beast.
It officially opened at the start of 2020 and was an instant hit with everybody from learners to the pro's, with hour-long sessions on waves of different abilities being booked out for weeks in advance. Being based in Melbourne however, the pandemic forced its closure and the waves stopped for the last 6 months. Until this week! URBNSURF is back open and ready for summer, for anyone who surfs or wants to try, it's a must-go destination. They've even got a Three Blue Ducks restaurant there, for your post-surf feed!
The Boys
Cameron Kinsella – Intern
One of the best and most original takes on the superhero genre in years, The Boys is set in a world where super-powered heroes are not paragons of virtue but rather self-centred, jaded, sociopathic, corporate-controlled, image-obsessed celebrities. The show focuses on the titular vigilante group as they try to expose the 'Supes' for who they really are. As a big fan of the genre myself, I was sceptical as to whether The Boys would just trash my love for superheroes with the subtlety of Zach Snyder, thankfully I was wrong. The show is smart, well-written and features really strong characters.
The show thankfully resists the temptation to just copy-and-paste the Justice League and make them evil. Instead every member of 'The Seven' is given depth and nuance so that they come across as people with both crippling flaws and relatable struggles. I've only seen the first four episodes of season 1 so far, but already I know this show is a winner. In the absence of any blockbuster movies, The Boys is both scratching that superhero itch and asking really hard and serious questions about our fascination with it and celebrity culture in general. I'd pay serious money to see an Avengers/Boys crossover to witness how Captain America and Iron Man would respond to how heroes have been corrupted in this setting.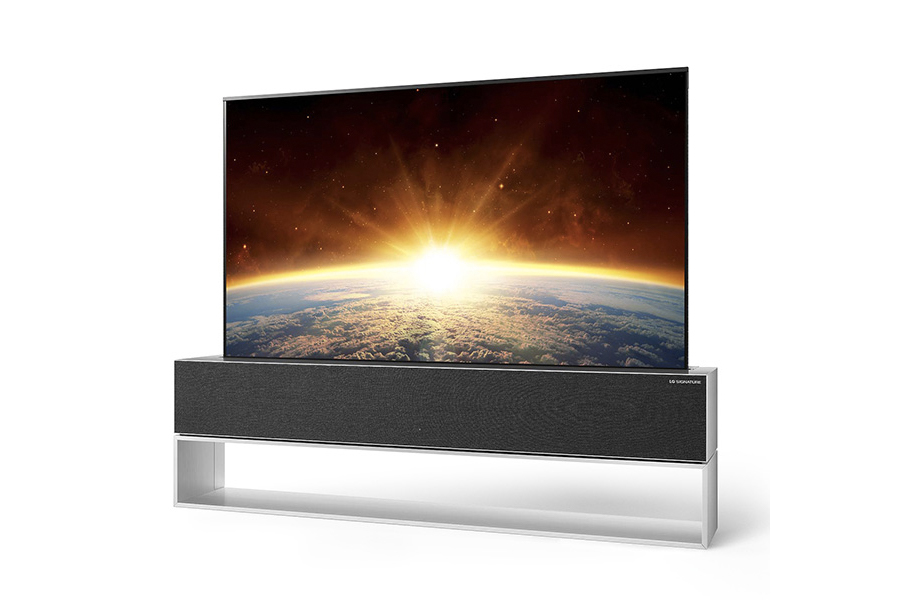 LG's Rollable OLED TV RX
Ben McKimm – Intern
LG has been teasing us with its rollable screen technology for years, and finally, it has launched its highly anticipated rollable TV. The TV has a variety of features you would find in a traditional screen, such as OLED self-lit pixels, and an a9 gen3 processor, however, takes the TV experience to the next level with a hideaway rolling screen. The TV's innovative design allows the user to view the TV in three different screen modes, Full View, which delivers entertainment in its traditional guise, Line View, which switches the TV into a slimmer 25 per cent viewable screen, and Zero View which hides the TV completely.
The TV also utilises LG's ThinQ AI which converts the TV into a controllable hub as the centrepiece of your lounge, with built-in Google Assistant and Amazon Alexa to help you control your smart home of the future. While the price is exorbitant and somewhat ridiculous at $87,000 (USD), the technology it displays is revolutionary. I like to think of products like the rollable TV and Samsung Z Fold as the Rolls Royce's of today, what these products do for innovation will take years to appreciate (and afford) yet they give us a glimpse into the future and show us what to look forward to.
I May Destroy You
Frank Arthur – Co-Founder
I love a good British TV series. Shows like Luther, The Inbetweeners, Skins and The Office are a few of my favourites. Now, there's a new addition to the list – I May Destroy You.
Created by Michaela Cole for BBC One and HBO, this critically acclaimed drama is as funny as it is hard-hitting. Set in London, the show's central themes include sexual assault, consent, race and drugs. And while the plot is packed with heavy subject matter, it's delivered with strong use of comedy throughout. As characters navigate through uncomfortable, traumatic and often enlightening life experiences, I May Destroy You provides a stunning portrayal of the darker realities of life in the modern era, whilst reinforcing why we as a society must do more to confront these issues.
Available on HBO, I May Destroy You is thoughtful, witty, emotional and definitely worth a watch.
…and if you love music, it's got a killer soundtrack too.
You'll also like:
Man of Many's Staff Favourites – 17 October 2020
Man of Many's Staff Favourites – 10 October 2020
Man of Many's Staff Favourites – 3 October 2020