Man of Many's Staff Favourites – 29 August 2020
Just like that, we say goodbye to Winter. Finally, after what seems like a long, cruel cold snap, we are exiting the cooler months and cruising on into an easy, breezy Spring. For us, that generally means rooftop bars, linen shorts and a few too many seltzers on a Saturday afternoon. Whether or not COVID lets us get back to our seasonal routine remains to be seen, but nevertheless, we're slowly bringing our anticipation to the boil. Who knows, we might even crack into the seltzers a few days early? Before we do, there's one last task to be done. Throwing hot gear at you for your sweet viewing pleasure. Here's another addition of Many of Many's Staff Favourites.
You'll also like:
Man of Many's Staff Favourites – August 22 2020
Man of Many's Staff Favourites – August 15 2020
Man of Many's Staff Favourites – August 8 2020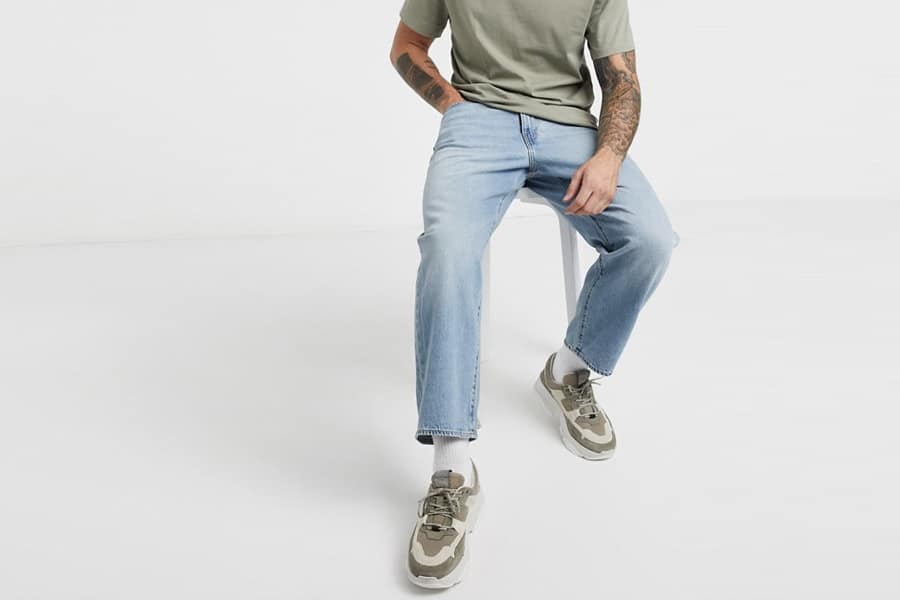 Levi's Stay Loose Jeans
Nick Hall – Digital Editor
For years, I've been suffering under the illusion that skinny or slim jeans were the pinnacle of denim couture, but late last year I picked up a pair of straight leg selvedge and my mind was blown. It's amazing how much a change in silhouette can alter your entire appearance, something I am now coming to terms with thanks to Levi's new Stay Loose jeans. I was lucky enough to score a pair of these bad boys this week and I've got to say, they are easily the most comfortable pair of jeans I've ever worn. To be fair, it's probably the first time my notoriously thicc AF calves haven't been forced to squeeze into skinny cuts for a while, so I'm not sure if these jeans are great, or whether I'm just now realising the sweet ankle freedoms you all have been enjoying for years.
Juicy calves aside, the good news is that the Stay Loose jeans are made from Levi's innovative Cottonised Hemp, which means they have a carbon footprint that is 55 per cent lower than that of regular cotton. Turns out what is comfortable for me, is also comfortable for the planet.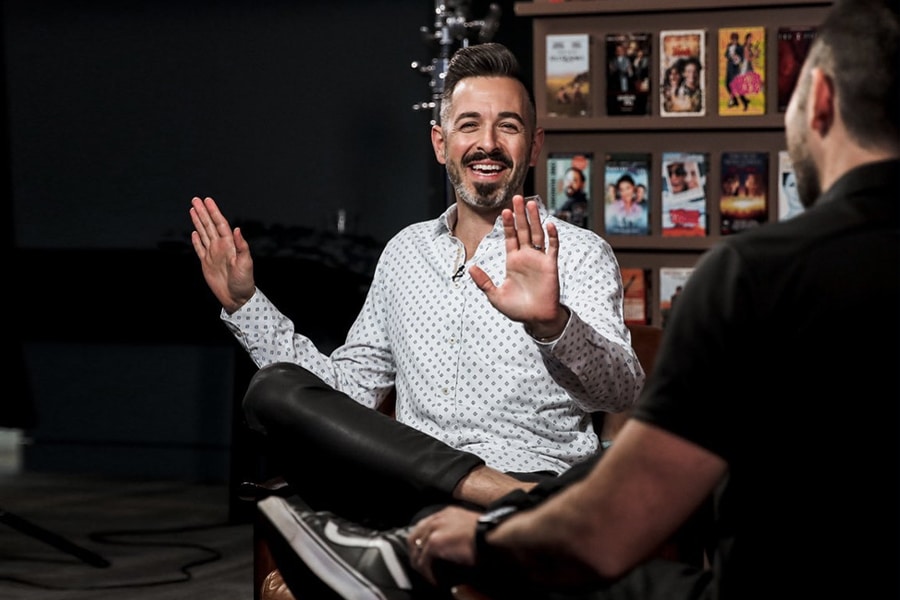 One Ten One Hundred
Scott Purcell – Co-Founder
One of the battles we come up against when pitching for work is trying to explain the difference in quality between a professional crafted video production and something that is quickly shot on a smartphone. Articulating the variance in pricing and requirements is sometimes a little tricky to get across, particularly if you are speaking to someone who might not have prior experience in video production. Often client expectations are far outside of any real budget or understanding of what's involved.
Wistia tries to address exactly that. It shows the difference between a $1,000 video production versus a $10,000 video versus a $100,000 production in terms of what a brand can expect from the budget. I found the series to be a really fascinating and in-depth exploration of video production across all budgets and formats.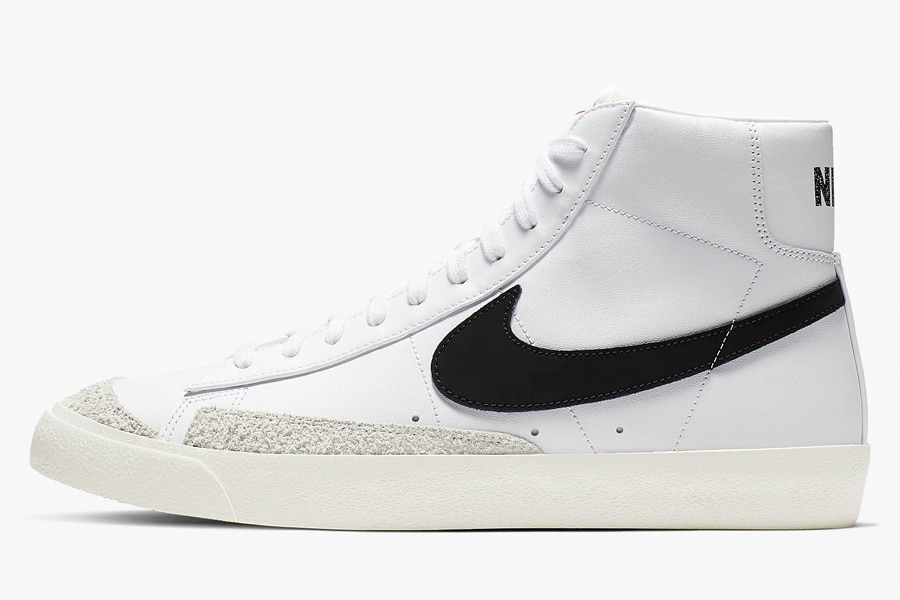 Nike Blazer Mid '77 Vintage
Frank Arthur – Co-Founder
A few days ago, while waiting for my morning coffee, a complete stranger complimented me on my sneakers. So this week, my pick in Man of Many's staff favourites is also "the random stranger who massaged my ego's" favourite, my Nike Blazer Mid '77 Vintage.
The history of the Blazer goes back to 1973 when it was released as Nike's first-ever basketball shoe. Years before the Tailwind and the Air Jordan, the blazer was added to Nike's product lineup to capitalise on the growing basketball market, naming the iconic silhouette after the Nike HQ's local team, the Portland Blazers.
Shortly after the '77 iteration, advancements in materials and technology such as the air bubble marked the end of the blazer as a basketball shoe, but the silhouette has continued to live on in street, skate and fashion culture ever since.
DJI OM 4 Smartphone Stabiliser
Denise Barnes – Native Content Manager
Like everything DJI does, the new OM 4 Smartphone Stabiliser is designed to make filmmaking more accessible, reliable and easier to use. This premium stabiliser is super easy to use and compact enough to carry around with you everywhere you go. The device features a quick snap magnetic phone attachment system, that is sleek, secure and lightweight. This metal clamp easily connects to the back of your phone and can remain on your phone throughout the day or alternatively, you can also stick an aesthetically designed magnet mount with a ring holder to the back of your phone meaning your phone is always ready to simply snap and go in just a few seconds.
The OM 4 also has an impressive battery life of up to 15 hours so you don't have to worry about running out of battery halfway through the day. It comes packed with features that will suit every video maker's lifestyle whether you are an amateur or a pro, on the go or setting up a scene. With smartphones shooting 8k video nowadays, there is really no need to carry around bulky video cameras around anymore. Available now from AUD$239. P.S. Stay tuned to our site for a more in-depth look at the DJI OM 4 that's coming soon.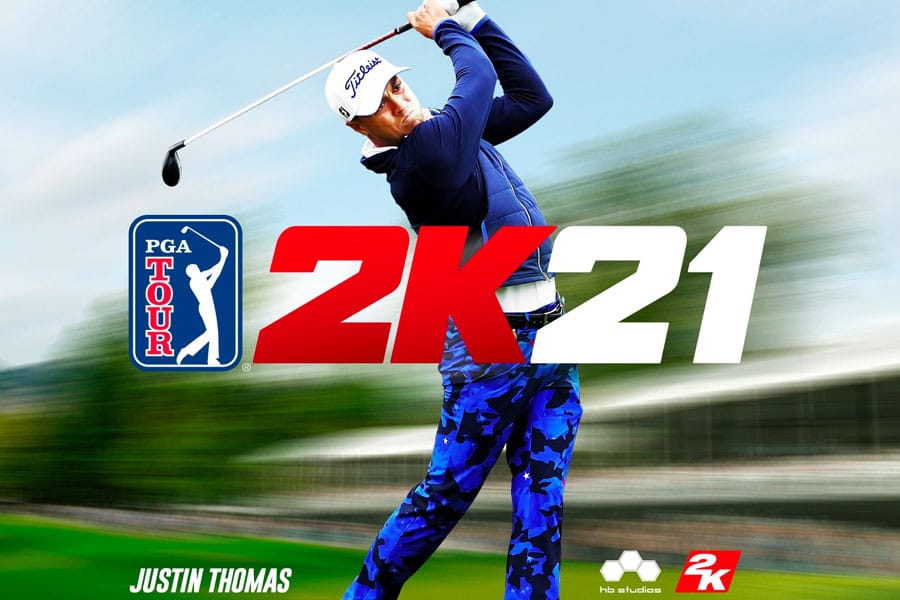 PGA Tour 2K21
Alex de Crespigny – Editorial Assistant
Golfing games are notoriously bad. But for the brief thrill of '9 Incredible Australian Road Trips For Car Enthusiasts', there hasn't been a decent golfing game since the 2004 Tiger Woods PGA Tour. So when veteran developers, 2K, announced that they'd be taking over the PGA video game franchise, I was understandably sceptical. This week, I settled in for my first session on PGA Tour 2K21. It'd been a long, hard day at work and I was looking forward to smacking some balls 300 yards. Within 25 minutes, I'd given up. Throwing the controller across the room, I vowed to never play again. You can imagine my surprise when the very next evening, I sat down and, almost unconsciously, dusted off the controller for another couple of holes. Strangely enough, the exact same thing happened the next evening too. And the same damn thing will be happening tonight.
PGA Tour 2K21 is shocking. It is, hands down, the most frustrating sporting game I've ever played. That's why I love it. The thing is, golf is a really tough sport. You're hitting a tiny little ball half a kilometre and trying to get in a hole the size of a coaster. Now, try to stay focused and do that eighteen times over.
Where golf games in the past have gone wrong is that they've put too much emphasis on the mechanics and less focus on the whole process of playing a hole – 2K has managed to find a nice medium. Whilst the mechanics are far from approachable they are, at the very least, intuitive. The difficulty comes when you're playing a comp. Staying focused for 18 holes is a lot easier said than done. 2K gets this right. Here, patience is a virtue and it's refreshing to find a video game that doesn't require my constant attention. But, when it does it demands it.
In my short couple of sessions, I've only scratched the surface. First glance shows a plethora of customisations, course creations and character augmentations. I'm yet to try out the online component of the game but – if my recent experience is anything to go by – I'm hopeful.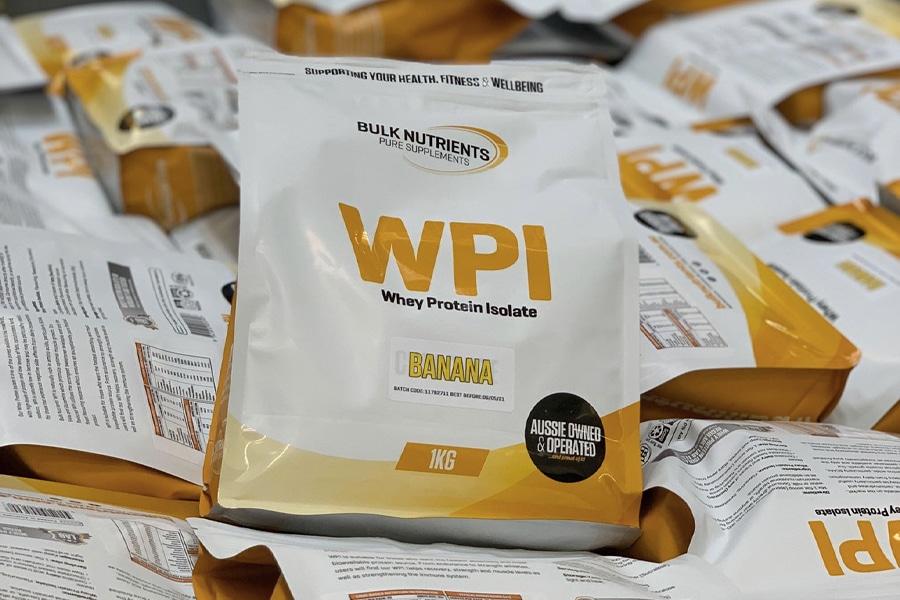 Bulk Nutrients Supplements
Tim Fernandes – Sales & Partnerships Manager
Prior to starting at Man of Many, I was working at a men's fitness magazine. I very quickly began to "live the brand" and was thrown into all manner of events – ocean swims, triathlons, obstacle course races and half marathons were all on the annual event listings myself and the team would participate in. In training for these events, dozens of companies would send all manner of sports nutrition into the office: protein bars & balls, pre-workout, post-workout, BCAAs, casein, snacks and everything in between. I reckon I've literally tried all the brands available in Australia, and one that stands out as a favourite is Bulk Nutrients.
They have a huge variety of products, including vegan ranges, they use quality ingredients with high protein percentages, their product actually mixes in a shaker (many brands don't) and above all, it tastes great. Rocky Road Protein Matrix + is a highlight. Sports nutrition isn't just for gym junkies, fitness freaks or meatheads. If you do any sport, run, gym or train, you should give Bulk Nutrients a go.
You'll also like:
Man of Many's Staff Favourites – August 22 2020
Man of Many's Staff Favourites – August 15 2020
Man of Many's Staff Favourites – August 8 2020