With a country the size of Australia, it's no surprise that the land down-under is home to some of the best driving roads in the world. If you are a motoring enthusiast you'd be no stranger to staying up to date with the latest and greatest advances in automotive technology. Whether it be the newest electric vehicles or the latest 423kW supercharged V8, you're probably all over it.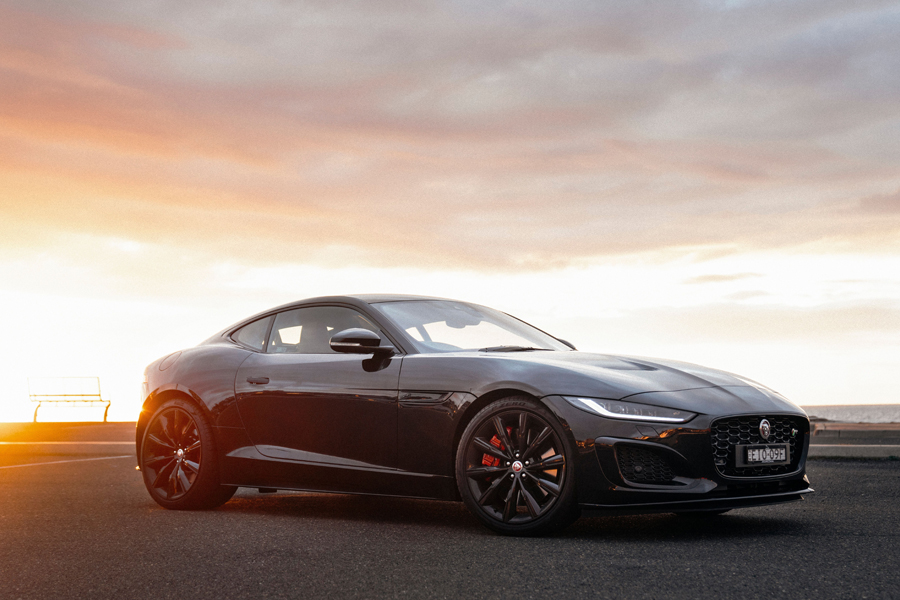 But despite the ever-changing face of automotive tech, there's one thing that has never (and hopefully will never) change, and that's the good old-fashioned spirited drive.
If you live in Australia you are already aware that we have a lot of beautiful countryside at our disposal which, of course, include some pretty damned good stretches of tarmac. If hitting the asphalt in a high-performance vehicle like the Jaguar F-TYPE gets your engine racing, Australia has you covered with its wealth of tight twisting hairpins to test your skills. But if escaping the city for a scenic drive in a compact SUV like the E-PACE is more your style, the land down under more than lives up to the task. The choice really is yours.
So, let's take a journey around the country for a look at some famous Australian roads.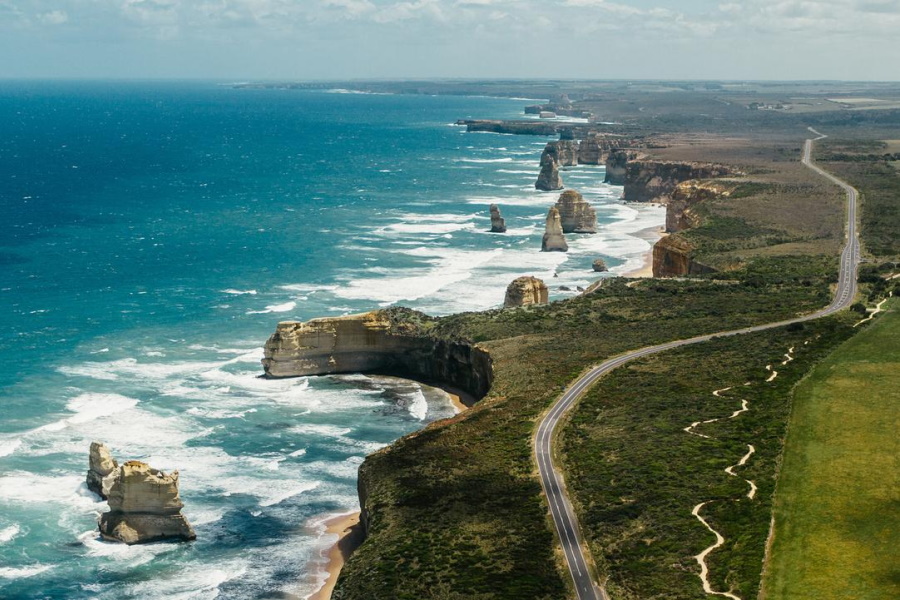 1. The Great Ocean Road, VIC
The Great Ocean Road (or "The GOR") is definitely up there when it comes to famous Australian roads and is arguably the best scenic drive in the country. The GOR covers a gargantuan 243 km along the very bottom of mainland Australia and for the most part, hugs the dramatic coastline of southern Victoria.
Most locals will recommend kicking off your journey at Torquay which is a touch over 100km from central Melbourne. The end-point is officially Allansford but you'll likely end up refuelling at Warnambool.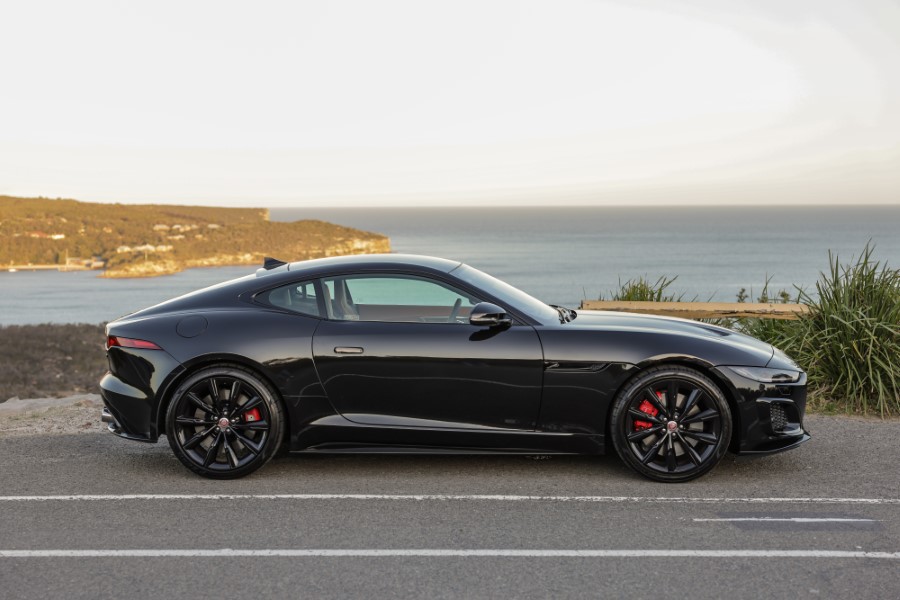 Be sure to stop along the way to take in some spectacular views and if you are there between May-October you might even see a whale or three. This is a very popular tourist road so maybe leave the sports car at home and bring the SUV and just enjoy the journey. Man of Many recommends the Jaguar E-PACE. Enough room for your friends and snorkelling gear + enough performance to really enjoy the bends.
Type of drive: The Great Ocean Road is one of Australia's most scenic drives.
Pitstop Suggestion: Swing Bridge Cafe & Boathouse
Length: 243km
East End: Surf Coast Highway, Torquay, Victoria
West End: Princes Highway, Allansford, Victoria
Route number(s): B100
---
Featured Video from Man of Many
---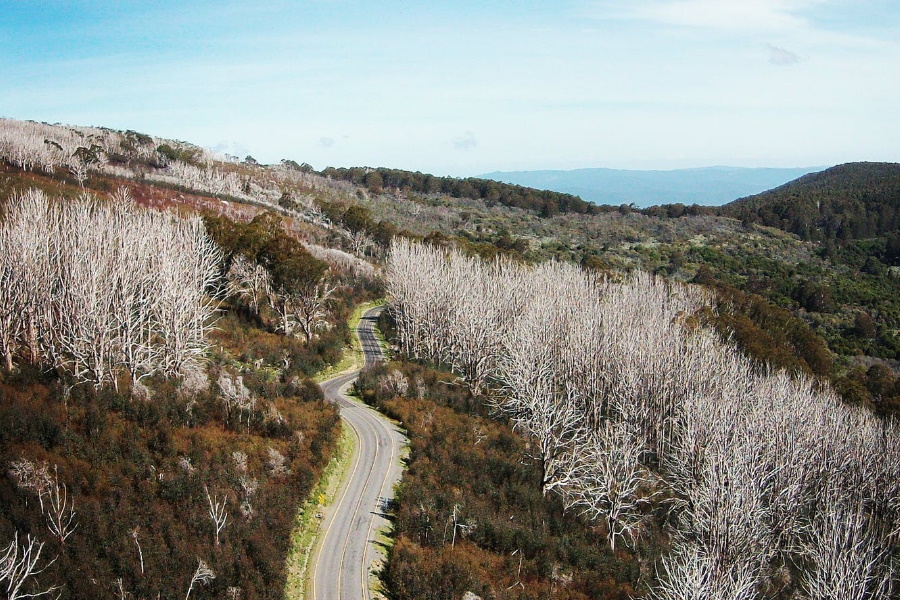 2. Lake Mountain Road, VIC
We now head down to Victoria to one of the state's most highly regarded driving roads; Lake Mountain. This drive will take you through the proper wilderness of the Yarra Ranges National Park and if you are there in winter, you may find yourself surrounded by snow (and ice, so take care!). Our recommendation for drivers is to aim for a summer trip.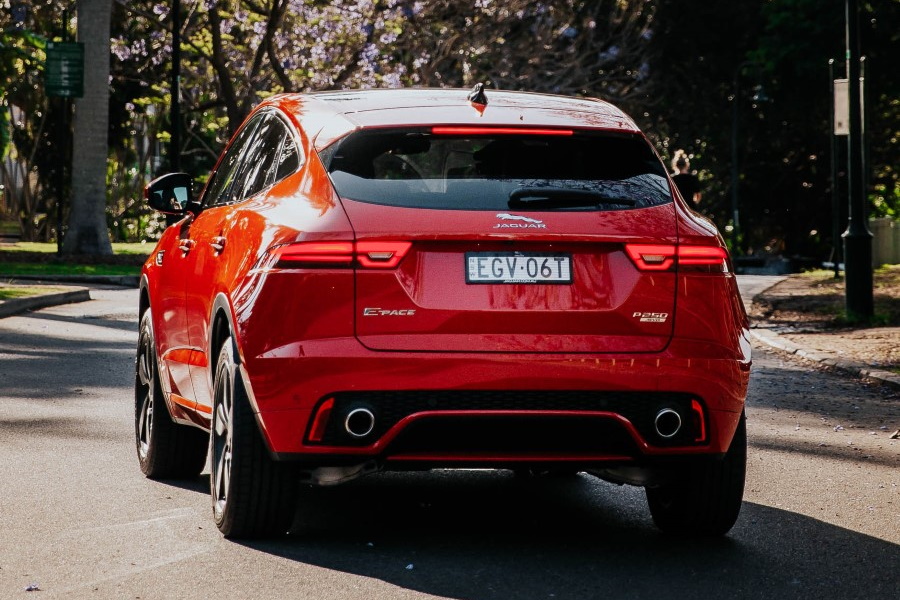 Because of the altitude of this drive (it's officially classified as an Alpine area), you may have trouble getting all the way through with certain parts also requiring payment as part of a National Park fee. The whole area has some good roads but avoid Warburton-Woods Point Road as it's all gravel.
Type of drive: Great elevation change
Pitstop Suggestion: Keppel Café Marysville
Length: 20 km one-way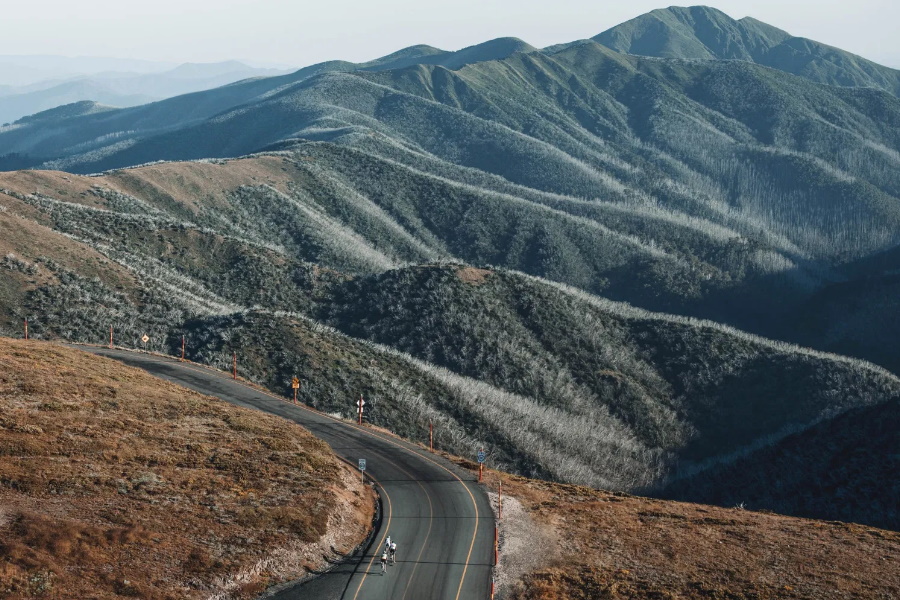 3. The Great Alpine Road, VIC
Our second "alpine" road on the list is The Great Alpine Road in Victoria, which is aptly named. You may have noticed that Victorians do tend to think that they have a lot of "Great" roads, and they'd be dead right when it comes to this one.
The dramatic mountain backdrop is the perfect setting for one of the best roads that Victoria has to offer. You can take your pick when it comes to driving here. Looking for tight, twisty hairpins? Then stick around the Mount Beauty area, traversing Tawonga Gap Road. Bring a roadster or something fun like the F-TYPE if you are game.
Want to enjoy a more relaxed approach with your significant other?? Pack the SUV, take your time and admire the scenery from one of the many lookouts along the way. In any case, make a trip out of it, there's a lot to explore.
Type of drive: A great spot to mix up the weekend trip with some hairpins to keep you on your toes.
Pitstop Suggestion: The General
Length: 308 km
SE End: Princes Highway; Bairnsdale, Victoria
NW End: Old Hume Highway; Wangaratta, Victoria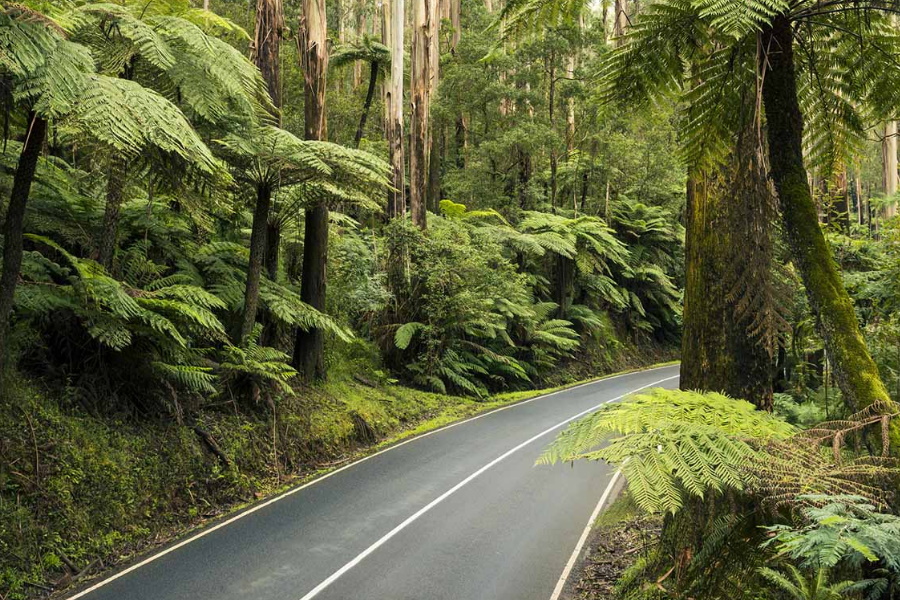 4. Black Spur Drive, VIC
Just over an hour outside of Central Melbourne, you'll find Black Spur Drive, a favourite with locals due to its accessibility, not to mention its incredible roads.
Leaving Healsville, you'll start to climb the Maroondah Highway where the road begins to get twisty but not too technical.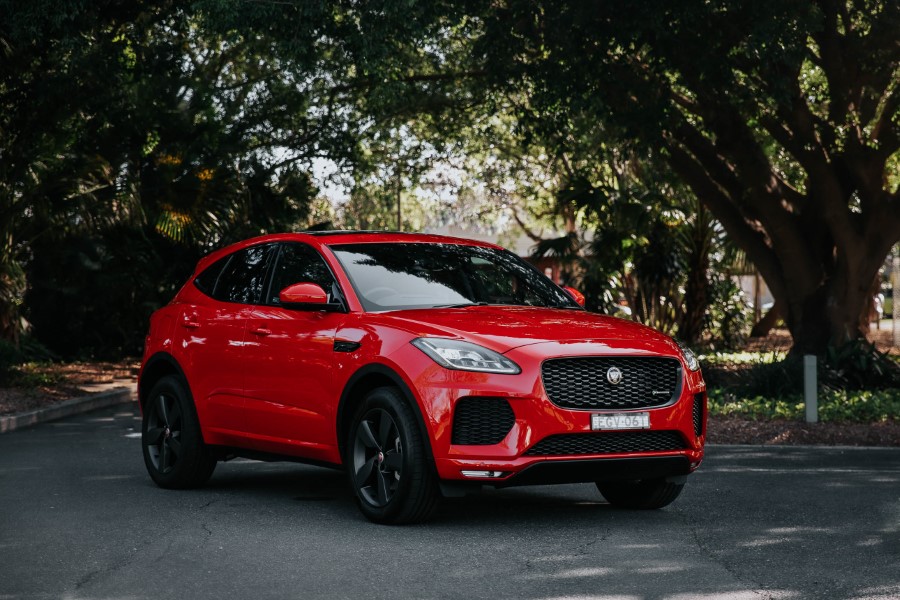 As a result of the proximity to Melbourne and its relatively tame corners, Black Spur Drive is very popular with tourists from all over on weekends, so best to get out early if you are looking for a clear run. Otherwise, pack your matching weekender bags into the E-PACE and set off in Comfort Mode to enjoy the view.
It's a very good day-trip drive, but you can loop it up with Lake Mountain if you are feeling adventurous (and weather permits). Keep Snow mode in your back pocket…
Type of drive: Magnificent mountain climb, mildly technical.
Pitstop Suggestion: Black Spur Restaurant
Length: 24km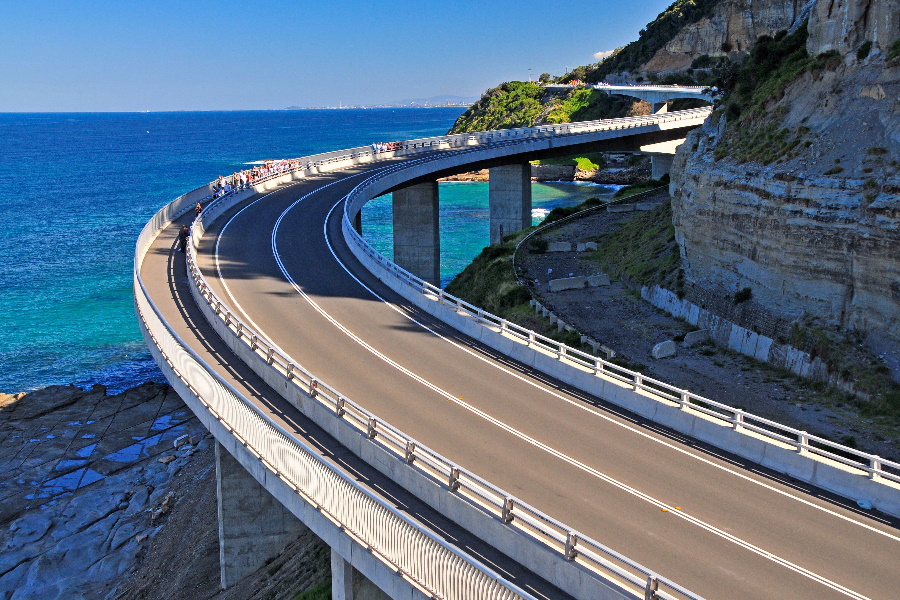 5. Grand Pacific Drive (Royal National Park), NSW
The Grand Pacific Drive is more commonly known as the Royal National Park (or the "Royal Nasho" to the cool kids). If you're a Sydney-sider, it's likely one of your favourite roads mainly due to its accessibility from almost anywhere in the metropolitan area. Without a doubt, Grand Pacific Drive holds the title for the best scenic drive in Sydney.
The Grand Pacific Drive encompasses a lot of different roads that stretch from Loftus well into the Southern Highlands and surround.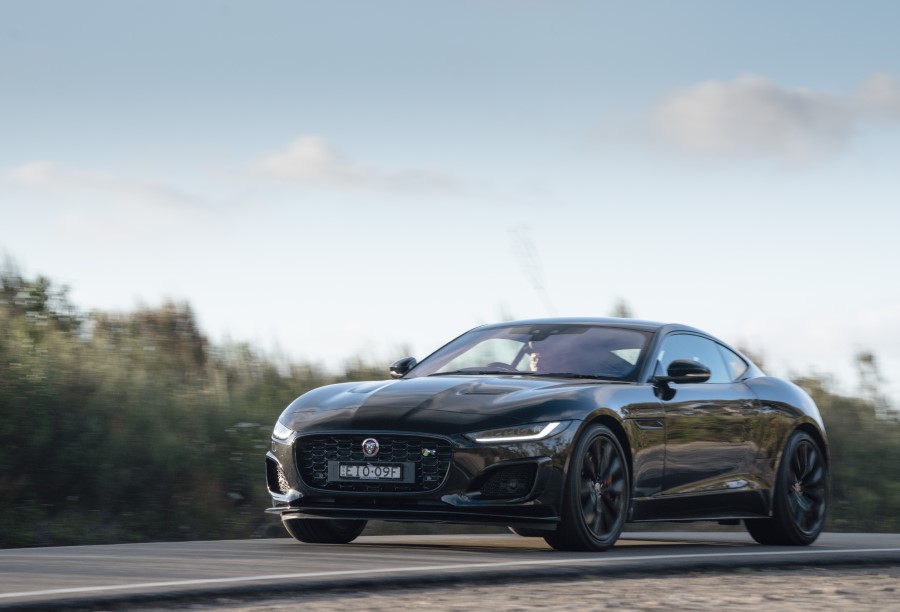 For those that are looking for some choice roads with tight bends through beautiful rainforest settings, you'll want to stick around Audley Road, Sir Bertram Stevens Drive and Lady Wakehurst Drive.
A quick stop to check out the view at Stanwell Tops Lookout is a must before heading down the steep decline of Lawrance Hargrave Drive towards the iconic Seacliff Bridge. It's easy to see why this is one of the best scenic drives in NSW.
Type of drive: Good mixture of a scenic cruise, elevation change, and sweeping bends.
Pitstop Suggestion: Earth Walker & Co General Store and Café
Length: 140km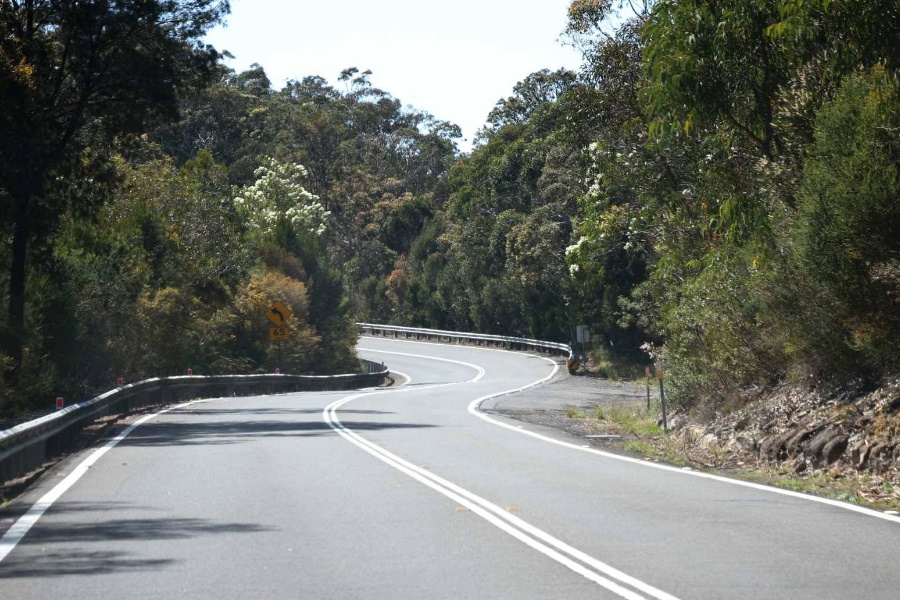 6. Old Pacific Highway, NSW
"The Old Pac" has basically reached cult status as one of the best driving roads in NSW.
It's not particularly picturesque, especially compared to some of the coastal roads covered in these lists. But what it lacks in beauty it more than makes up for in quality, with a great variety of road types ranging from tight, single-carriageway hairpin turns through to fast, dual carriageways.
This route is popular with both four-wheeled and two-wheeled enthusiasts so be sure to keep that in mind as you explore the area. The best way to experience the Old Pacific Highway is to head north out of Sydney and take the Berowra/Mt Kuring-Gai exit off the Pacific Motorway onto the Pacific Highway.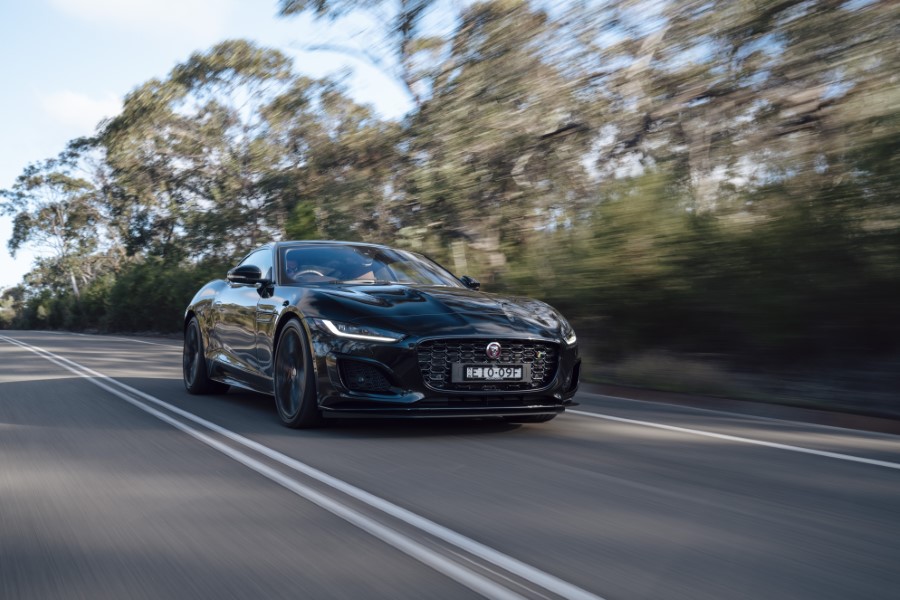 Head 5 minutes down the road and when you pass the Cowan Rest Area you are officially on the fun bit. There are public toilets here at the rest stop if needed. One of the best things about the Old Pac is that it's quite short at just over 40km one way, so it's an ideal road for a quick escape on a Sunday morning.
If you do venture out on a Sunday, you'll likely be treated to a plethora of supercars and fast motorbikes. For this kind of road, something like the new Jaguar F-TYPE R-Dynamic in full sport mode would be our pick. The snap, crackle and pop from the exhaust combined with sharp steering and tight suspension for those glorious long sweepers is a combination to be envied on roads like this.
Just make sure the lid on your keep-cup is tight.
Type of drive: Perfect weekender, mix with Wiseman's ferry for one of the best scenic drives in NSW.
Pitstop Suggestion: Pie in the Sky
Length: 36km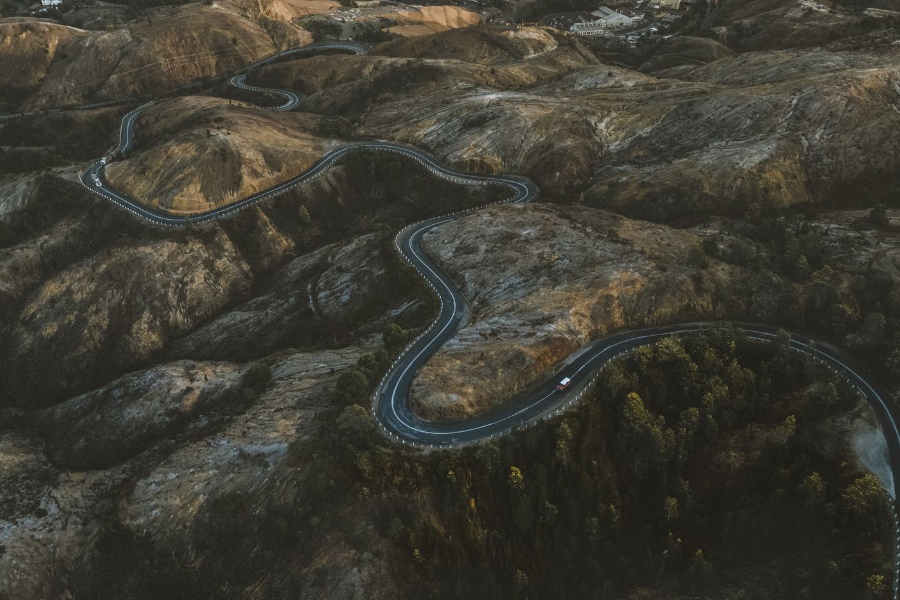 7. Lyell Highway (99 Bends) TAS
Rev-heads rejoice, this drive actually has motorsport heritage behind it. Lyell Highway (formerly Gormanston Road) is unofficially known as "99 Bends" and is home to the annual Targa Tasmania.
Of course, a road used for an annual car race is naturally going to be one of, if not, the best drives the country has to offer, with potential for over 85 km of winding roads through some of the most dramatic landscape in all of Australia.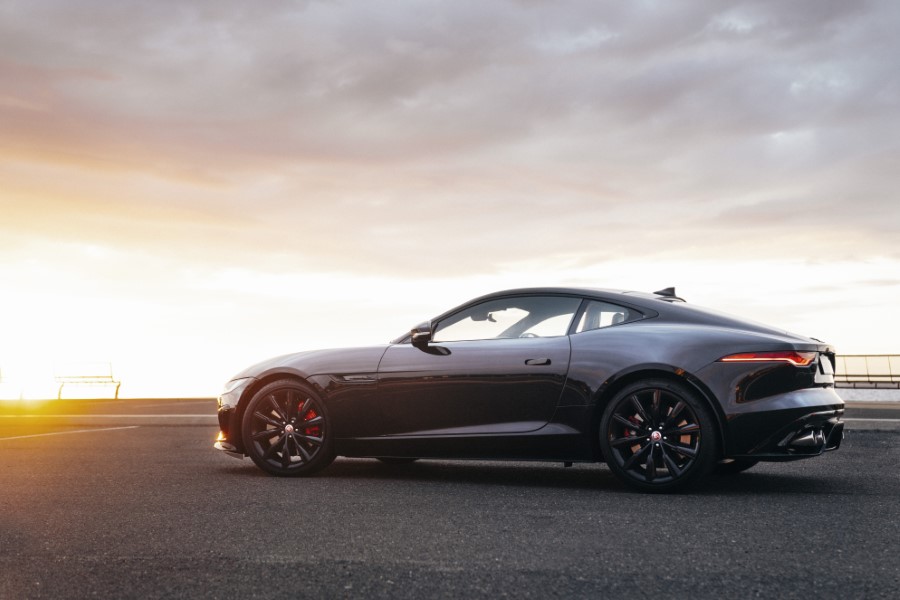 If you do find yourself in Tassie and want to have just a small taste of what it's like to steer a rally car on the tarmac, then we suggest you find yourself a decent set of wheels and head to Queenstown on the west coast of the state.
From there you can decide to go all the way to Strahan, or just have a quick run around the highway running each side of Queenstown. In any case, you'll be treated to some video game-esque roads that feel like they were rendered straight from Sega Rally.
Type of drive: EPIC, there's not much else to be said.
Pitstop Suggestion: Joe's Garage
Length: 248km
Route number: A10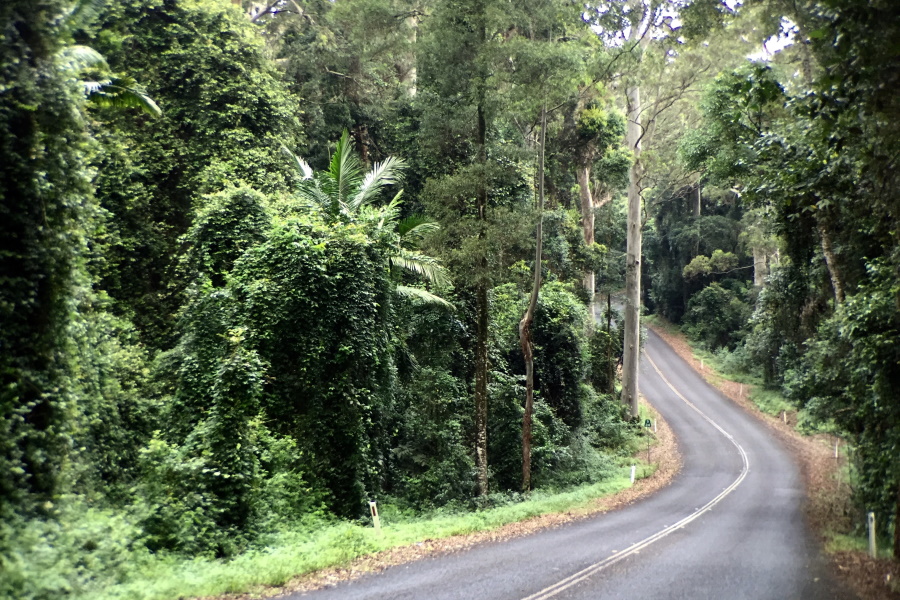 8. Mt Glorious and Surrounds, QLD
If you're lucky enough to live in this beautiful part of the country, you're already well aware of the sheer amount of roads to experience around Mt Glorious. From Northbrook Parkway through to Mt Glorious Road and Mount Nebo Road, there's no shortage of twists and turns as you circumnavigate the mountainous terrain.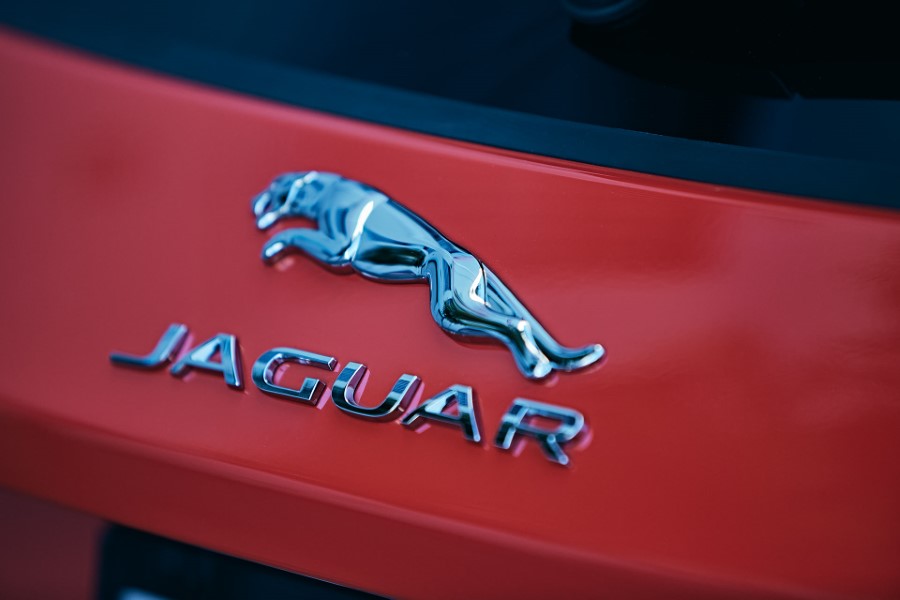 It's a popular route for motorcyclists and you can see why. You can easily spend the whole day exploring the over 100km of engaging roads, with plenty of places to stop off for a coffee along the way.
What car should you bring? We'd rock something with a bit of style and speed, maybe a Jaguar F-TYPE R-Dynamic convertible if you are there in summer.
Type of drive: Great mixture of sweeping bends and tight hairpins.
Pitstop Suggestion: Mount Glorious Café
Length: 40km of road to choose from.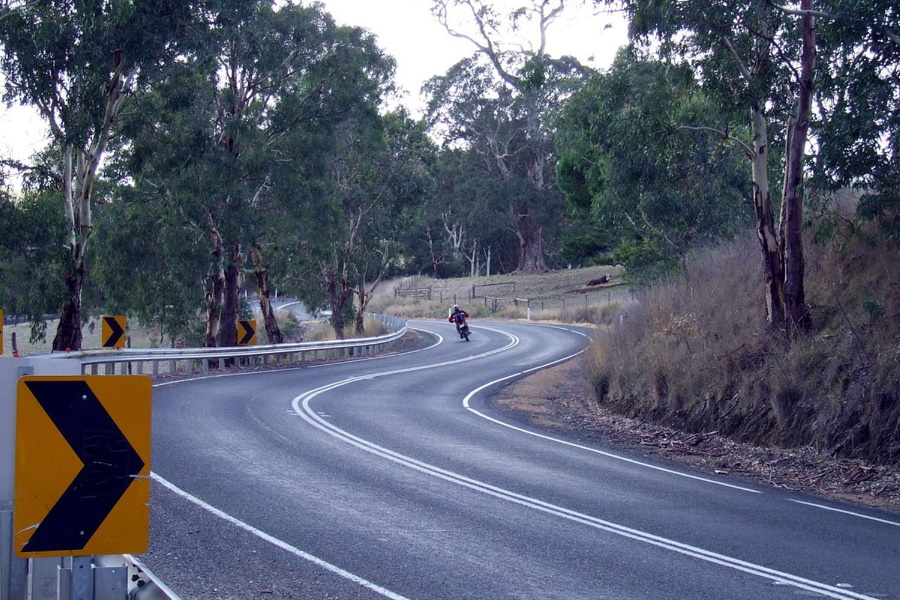 9. Gorge Road, SA
South Australia drops into the list in a spectacular fashion with the very appropriately named Gorge Road. If you've ever been to Adelaide, you'll soon realise that it is a small city. But one of the advantages of its size is that you can be out of the city and up into the hills in well under an hour.
If you are heading for the hills, there's no better road out of Radelaide than Gorge Road. And yep, you guessed it, the road snakes through a gorge, by way of Amber Gully and Pinkerton Gulley.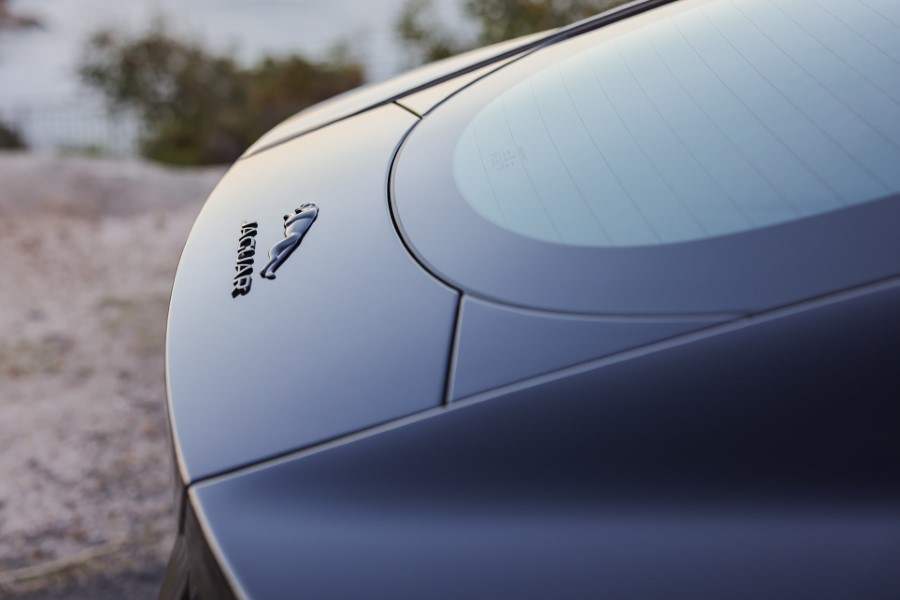 Gorge Road actually starts back near the city, in Campbelltown to be exact, but within 10 minutes you'll have passed through Athelstone and the road will start to get twisty.
It's a short run at just over 15 km for the good bits, but again as with many other roads on this list, its proximity to a major city makes this an appealing drive for those wanting a quick squirt in the hills (or Gorge, in this case).
Type of drive: You're in the Barossa! So keep it steady on the wine and enjoy this sweeping drive.
Pitstop Suggestion: The Cudlee Café
Length: 20km
East End: Barossa Valley Highway, Lyndoch, South Australia
NNW End: Lower North East Road, Campbelltown, South Australia
Route Number(s): B31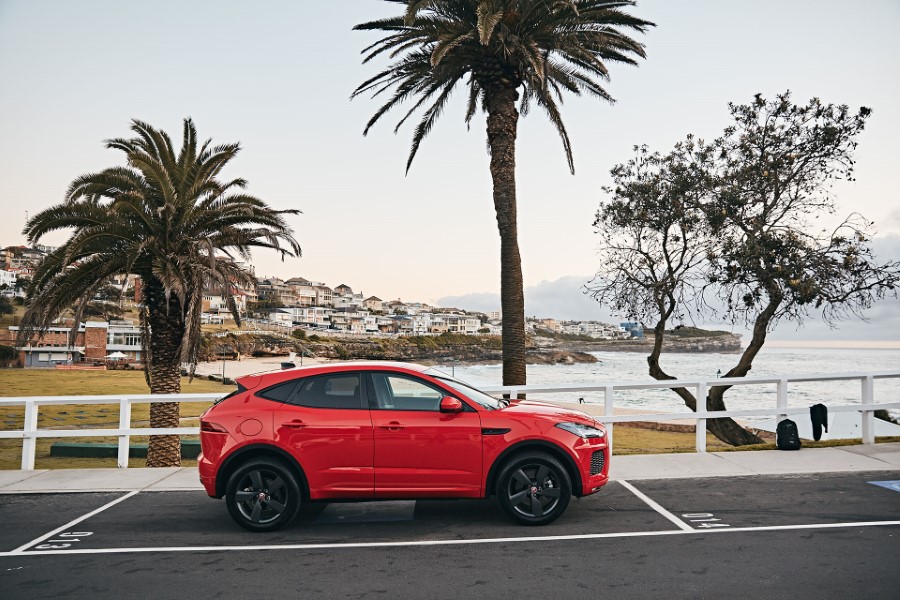 Jaguar E-PACE
The Jaguar E-PACE entered the market 3 years ago and caused ripples in the Sports SUV segment. The new 2021 model has made a splash once again with updated styling and tech that combines to make this Jaguar the ideal road trip car for those who want a mix of comfort and power.
Jaguar's heritage is built around performance and style and the E-PACE has evolved to offer consumers the best of both worlds.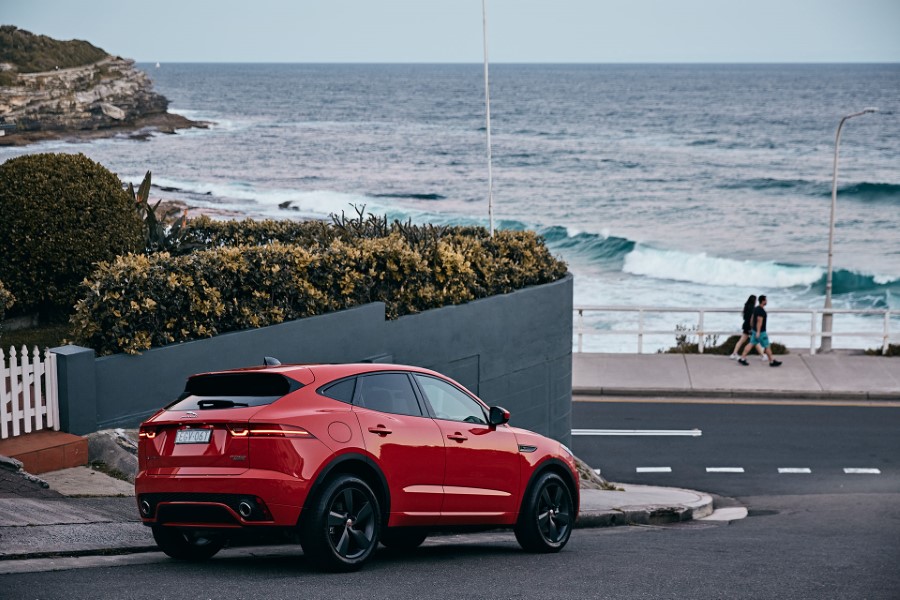 All models offer AWD as standard across the E-PACE range with either a 184kW silky smooth 2.0l turbo engine offered on R-Dynamic models or a 221kW Mild hybrid engine in the top-of-the-line 300 Sport model. The chassis has also been updated to further improve driving dynamics and reduce cabin noise.
Combining these class-leading features with the all-new award winning Pivi Pro infotainment system and you've got yourself the perfect car for a comfortable, yet engaging road trip.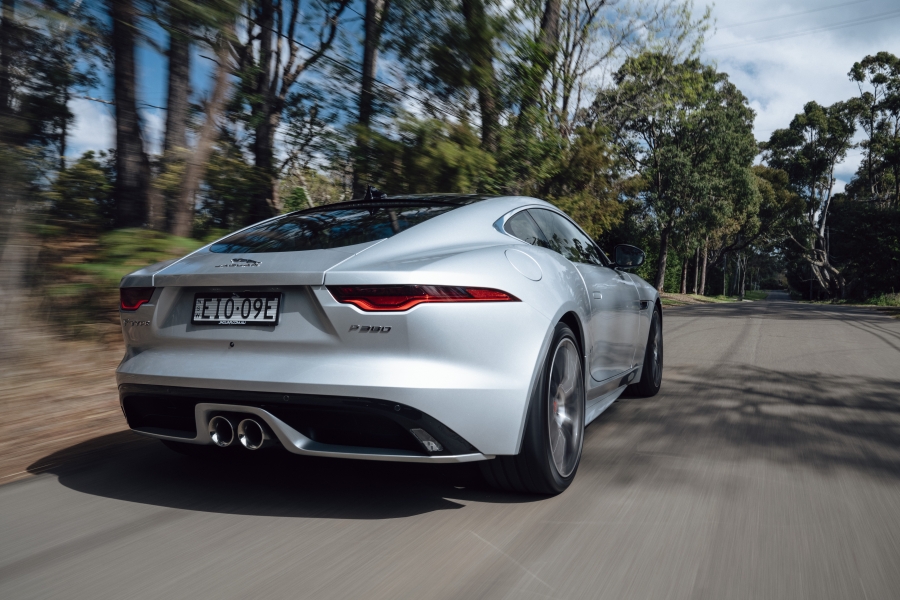 Jaguar F-TYPE R-Dynamic
Make way for the ultimate road-trip performance car. The F-TYPE has always been the boss when it comes to combining style and sheer performance, but the R-Dynamic brings a host of tech features designed to take on any road conditions you can throw at it.
If you're highway cruising, the supercharged V6 gives you more than enough power to overtake caravans and leaving Sport and Dynamic mode off ensures a comfortable journey.
But it's Dynamic mode that brings the F-TYPE to life, turning it from a comfy cruiser to a wild… well, Jaguar.
Hold down the chequered flag button on the centre console, enabling Dynamic mode and you'll be experiencing the best of what Jaguar offers. The throttle opens, the suspension stiffens and the steering sharpens. For the aural senses, the exhaust instantly snaps from a purr to a growl, with pops and crackles bouncing off the passing scenery.
---
Featured Video from Man of Many