Man of Many's Staff Favourites – 15 August 2020
It's really starting to feel like the weeks are getting shorter; as if days are blending into one. We cant believe it's been a full week since we sat down to write the last Staff Favourites. But peering back at everything that happened over the past seven days, things are looking good. We welcomed new faces, unveiled major releases and the witnessed the launch of Money Heist Season 5: Everything You Need to Know. Touche August, you ain't so bad.
Here's the coolest bits of gear we found this week.
You'll also like:
Man of Many's Staff Favourites – August 8 2020
Man of Many's Staff Favourites – August 1 2020
Man of Many's Staff Favourites – July 25 2020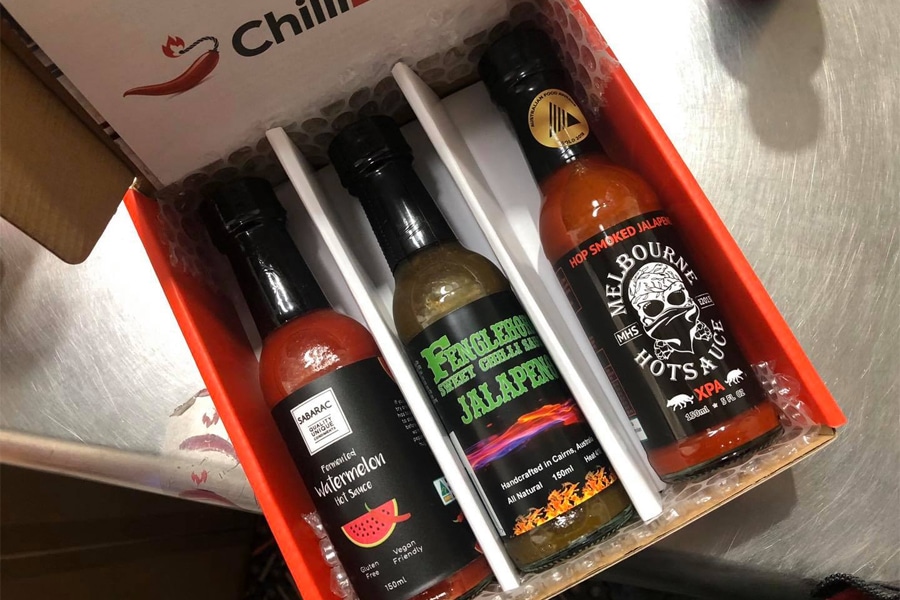 ChilliBOM Hot Sauce Subscription
Nick Hall – Digital Editor
The first job I ever had was working in an Indian restaurant when I was 14. While the pay was bad and likely illegal, the experience did introduce me to the wild world of spices, a world that I was completely unprepared for. After months of tempering my palate, I had cautiously built up a tolerance for spicy food, only to have it come crashing down at the hands of my own stupidity. In an effort to impress the girl I was working with, I ate four straight tablespoons of chilli concentrate, which I later learned is a semi-lethal amount. Suffice to say, my vomiting, sweating and crying did not bode well for me in the relationship stakes. Aside from crippling embarrassment, the experience turned me off spice for quite some time, but I'm proud to report I'm slowly getting back into the game.
I stumbled across the guys from ChilliBOM this week and thought it was genius. For lovers of heat, the hot-sauce subscription service will send you three interesting hot sauces from the hottest places on Earth, before lovingly packing them up and sending them directly to your door. You can score the sauces every three or six months, depending on how fast you go through them. So far my favourite is the 'F*ck me that's hot' sauce from Culley's, but I can't tell that's actually because it tastes good, or if I just like the name. If you are into hot sauce, I can't recommend this enough.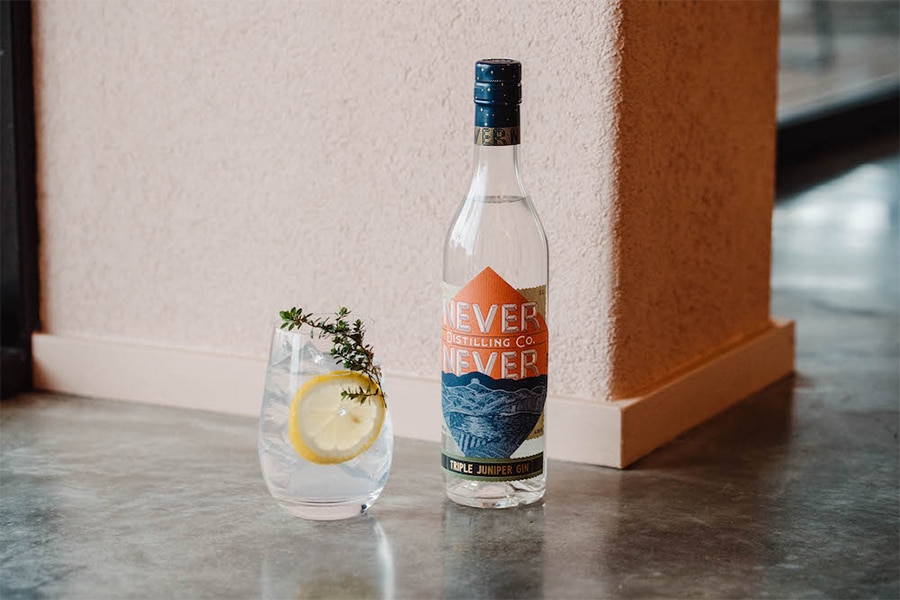 Never Never Distilling Co Triple Juniper Gin
I've never really been a big gin guy, in fact for the past decade I've been colloquially referring to it as 'the Devil's Milk', but I realise now, my haste likely came from drinking bad-quality gin. The revelation came after the legends over at Never Never Distilling Co sent out a bottle of their Triple Juniper gin. The spirit recently copped a gold medal at The International Wine and Spirits Competition, scoring 95 out of a possible 100 points, so I was interested to give it a crack. Turns out, I have no issue with gin at all, except for perhaps, guzzling it like fish.
This gin is a wild time. According to Never Never, the brand's signature triple juniper gin combines three different distillation processes, each uncovering the berry's bright and earthy qualities. First, the juniper is soaked in spirit for approximately 24 hours, before the steep is combined with more juniper in the still for pot distillation. Finally, Never Never adds even more juniper to the vapour basket to capture the fresh and floral character. I've got to say, the end result is an easy-drinking, smooth finish that I can't wait to down during summer. Cheers for opening my eyes team.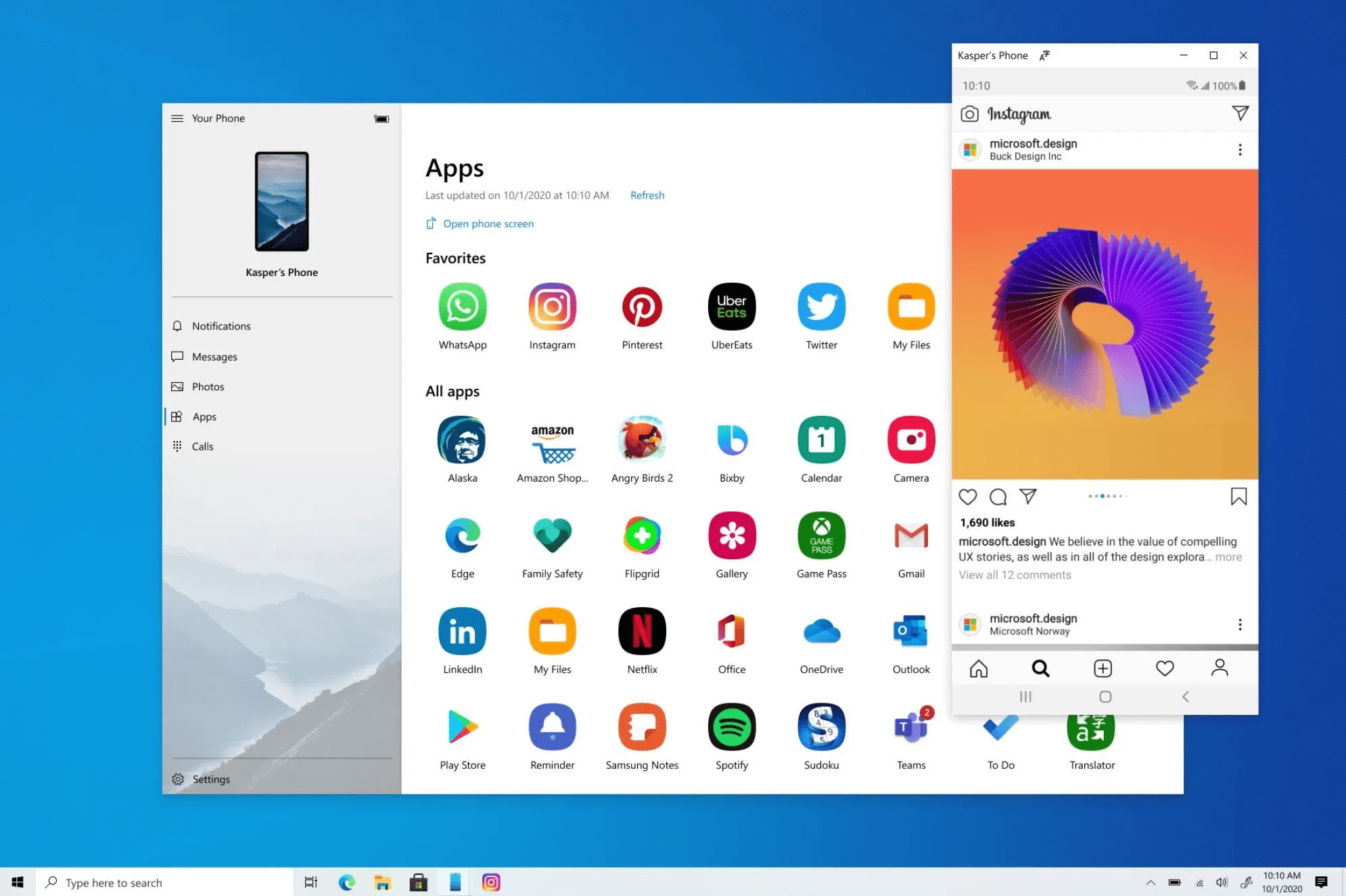 Windows Your Phone App – Android on Your PC!
Scott Purcell – Co-Founder
I had no idea that this feature even existed on Windows 10 but you can actually access select Android smartphones within windows. What does this actually mean? You can load your phone screen in a window on your desktop essentially mirroring exactly what's on your phone. What's the benefit? You can drag and drop files directly too and from your phone. No more emailing images to yourself just to transfer files back and forth. You can also open and interact with any apps and pretty much run android on your computer. It's only available to select handsets at the moment but well worth checking out.
To set it up:
Download the Your Phone Companion app on your Android smartphone.
Open the Your Phone Companion app on your Android smartphone.
Tap Link your phone and PC to begin the setup process.
Oakley Prizm Flight Deck Goggles
Frank Arthur – Co-Founder
On a recent trip to the ski fields of Thredbo, I got to test out the latest Oakley Prizm Flight Deck googles. Inspired by aviation, a fighter pilot-esque aesthetic can bee seen on the large curved lens of the goggle. Not only do these lenses give me a Top Gun-level badass look and feel, but functionally the lens technology is A-grade.
A common problem with so many goggle designs is impaired vision due to the visual obstruction caused by bulky frames. The Flight Deck alleviates this issue with its sizeable curved lens, free of external framing, offering a maximum field of view, which is one of my favourite features of the goggle. This, coupled with Oakley's patented Prizm lens technology provide a high level of viewing clarity, as well as a super snug fit, which makes for a sleek stylish and comfortable viewing experience.
20/20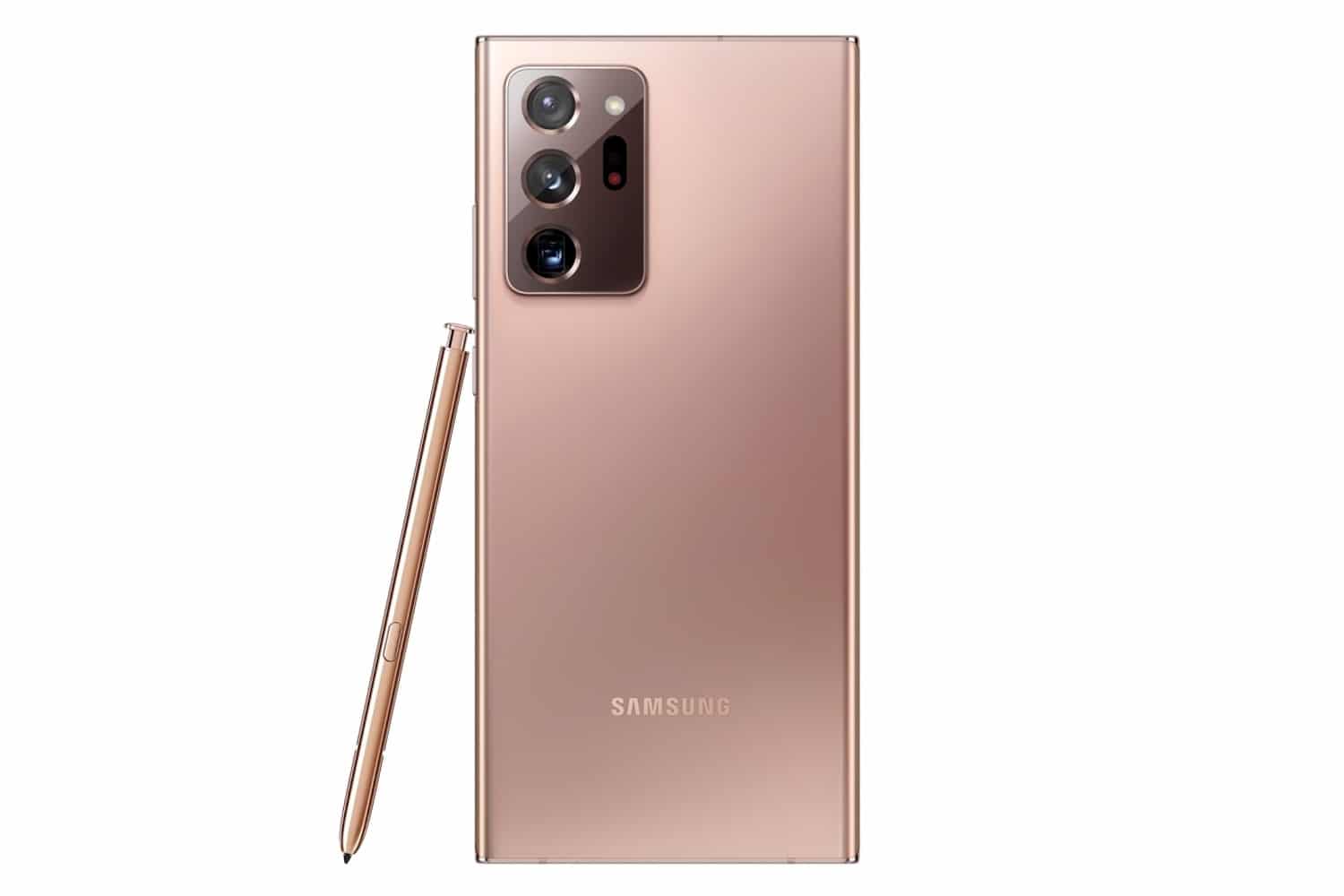 Samsung Galaxy Note20 Ultra 5G
Denise Barnes – Native Content Manager
Having used the Samsung Note20 Ultra for just about a day, my first impressions are that this smartphone is well worth the hype. It's an absolute beauty, to say the least. Equally impressive in design as it is with all its jam-packed features. Seriously, name it, this phone can do it. Personally, I've never used a Samsung Note before, so I'm still really enjoying playing around with the S Pen. Other highlights for me include the dynamic 6.9 inch AMOLED 2x display, the 120Hz refresh rate, and the insane camera and video capabilities. I know I'm only touching the surface here, as there's so much more to be discovered and enjoyed, and that's exactly what I'll be doing this weekend.
It truly is a phone that is perfect for work, play and everything in between. A beautifully sleek and powerful device that does not disappoint. P.S. If you pre-order now, you'll get the new Galaxy Buds Live for free!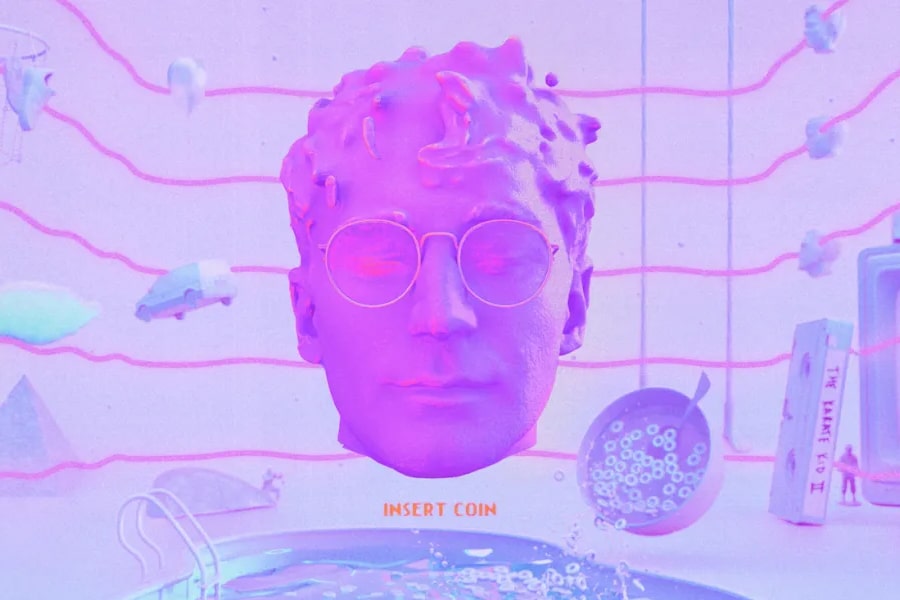 Dreamland – Glass Animals
Alex de Crespigny – Editorial Assistant
For Glass Animals fans, it's been a long time between drinks. Four years after their breakout record, the Oxford pop outfit has finally found the right time to drop 'Dreamland' and, god damn, it tastes good. What can only be described as a blend of hip-hop, pop and electronic indie rock, Dreamland is a nostalgic journey that's rife with poignancy and sentiment if you're ready to look past the euphonious surface.
The release of their first single for Dreamland, 'Tokyo Drifting feat. Denzel Curry' back in 2019 showed a frightening return to form for the band. Flexing their ability to blend genres seamlessly, it laid down the gauntlet for the album to come and fans will not be disappointed with the final product. Whilst at first glance it'd be easy to dismiss many of Dreamland's tracks as a series of indulgences of Glass Animals frontman, Dave Bayley, those who stick around will be rewarded in spades. Dripping in his trademark technicolour aesthetic, Dreamland feels like an acid trip through Dave's past memories, good and bad. A culmination of his life as an artist through childhood, adolescence – and, now, adulthood – it's his most personal work to date and each track represents something deeper than the synths and flutes first suggest.
Interspersed through the record, you'll hear snippets of home video audio from Dave's childhood. Each only a couple seconds long, these intimate moments serve to immerse you further into Dave's dreamland world. It's in this intimacy and vulnerability that the record will resonate most with fans of Glass Animals. Whilst tracks address heavy themes like school shootings and domestic violence – the inherent message is about looking at back at your past and being comfortable in your origins. At least, comfortable enough to keep trudging on into the uncertain future. Something, I'm sure we all can understand right now.
Sennheiser PXC 550-II Wireless Headphones
Tim Fernandes – Sales & Partnerships Manager
Without a doubt the best set of over-ear headphones I've had the pleasure of trying, the Sennheiser PXC 550-II wireless tick every essential box. They're super comfy, the audio quality is superb and boasts an impressive 30 hours battery life. Best of all is the handy adaptive noise cancelling feature, if I'm commuting I can still hear traffic when walking on the street, and at work I can completely block out the Man of Many staffers when required! It also comes with an aeroplane adaptor, so no more using the rubbish airline headphones (if I ever make it on an aeroplane again).
You'll also like:
Man of Many's Staff Favourites – August 8 2020
Man of Many's Staff Favourites – August 1 2020
Man of Many's Staff Favourites – July 25 2020