Start the Year Strong With the Pleasure and Performance Enhancing Vibrator, Tenuto 2
New Year, new goals, as the saying goes. Meanwhile, we don't need to see your resolution list to know there's one goal that remains timeless: better sex. Your partner may be doing her part by purchasing sexy lingerie and maintaining a fit lifestyle whilst you likewise stay handsome and healthy. As fulfilling as these practices may be, it's time to take your pleasure and performance to the next level by way of the award-winning couple's vibrator, Tenuto 2. It comes to us from sexual wellness company MysteryVibe and delivers stronger erections and mind-blowing mutual orgasms, amongst other things. Score one at 20% off as part of the brand's latest sale.
We all love a good gift (especially in the bedroom) and there's nothing better than the gift of improved orgasms and increased intimacy between you and your partner. This is a true "action speaks louder than words" kind of sex toy in that its wildly effective performance might literally render you both speechless. You've never felt anything quite as amazing as the powerful vibrations it sends your way, targeting key erogenous zones during solo play and intercourse alike. Its ergonomic design bolsters erections whilst four strategically-placed motors turn you into an energizer bunny in the bedroom to your partner's physical delight.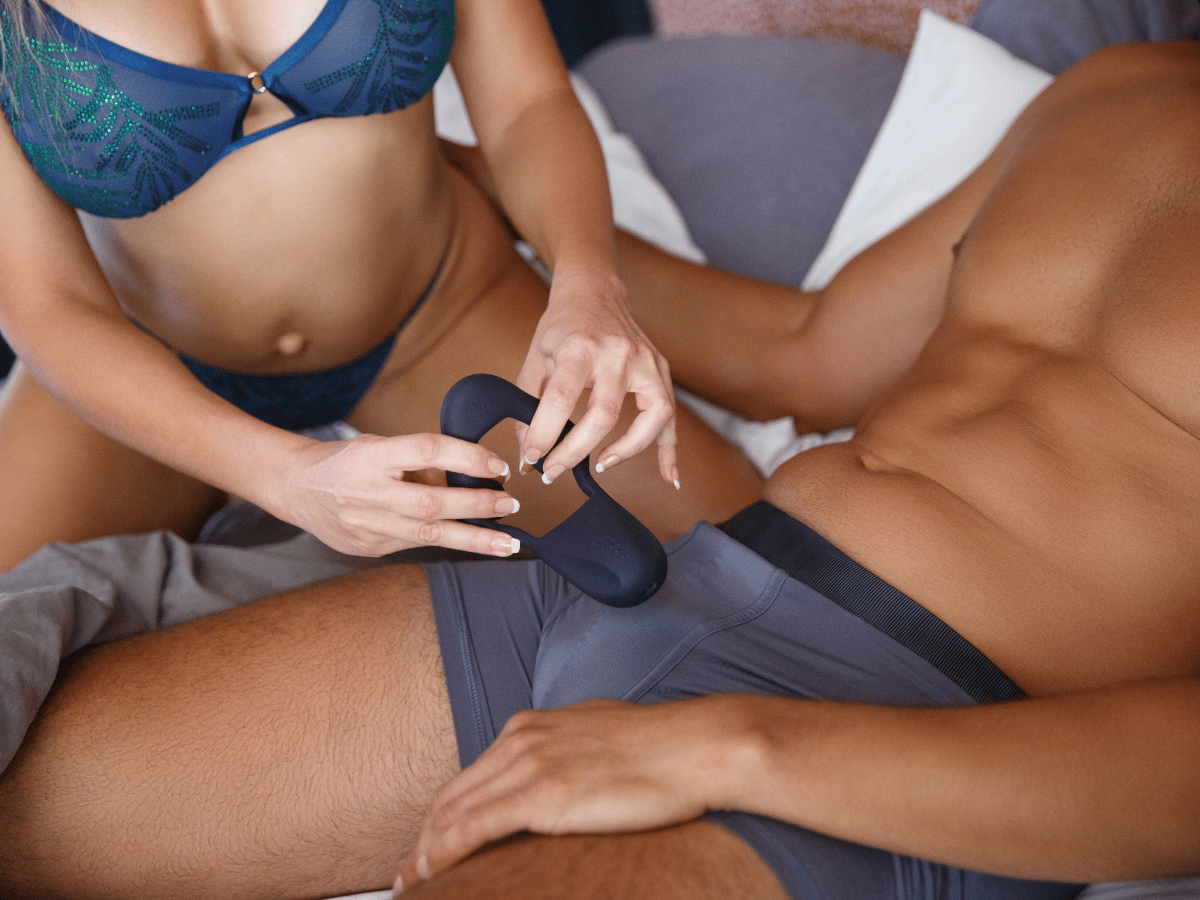 Wrapped in body-safe and 100% waterproof silicone, Tenuto 2 has been expertly designed to accommodate body types of nearly all shapes and sizes. It fits snugly yet comfortably around the base of the penis so as to restrict blood flow in that area. At the same time, it uses the aforementioned motors to deliver ultra-precise vibrations to your most sensitive areas—going from penis to perineum—whilst three of the motors simultaneously stimulate your partner's clitoris and vulva during intercourse. As a direct result, you get stronger and longer erections and the kind of couple's orgasms that run from your brain down to your toes and back. Better performance, meet better pleasure.
The fun doesn't stop there. As if an erection-boosting design and four strategically-placed motors weren't enough, Tenuto 2 can also be customised like no other sex toy you've ever seen. Use the built-in button controls to alternate between 16 different intensity levels and a catalog of different vibration patterns. You can also sync it with a complimentary smartphone app to program and save your own custom patterns right down to the vibe on each individual motor. For the kinky types out there, hand your smartphone off to a partner and let them remotely control the vibrator from up to 30 feet away, teasing you and pleasing you in all kinds of new ways.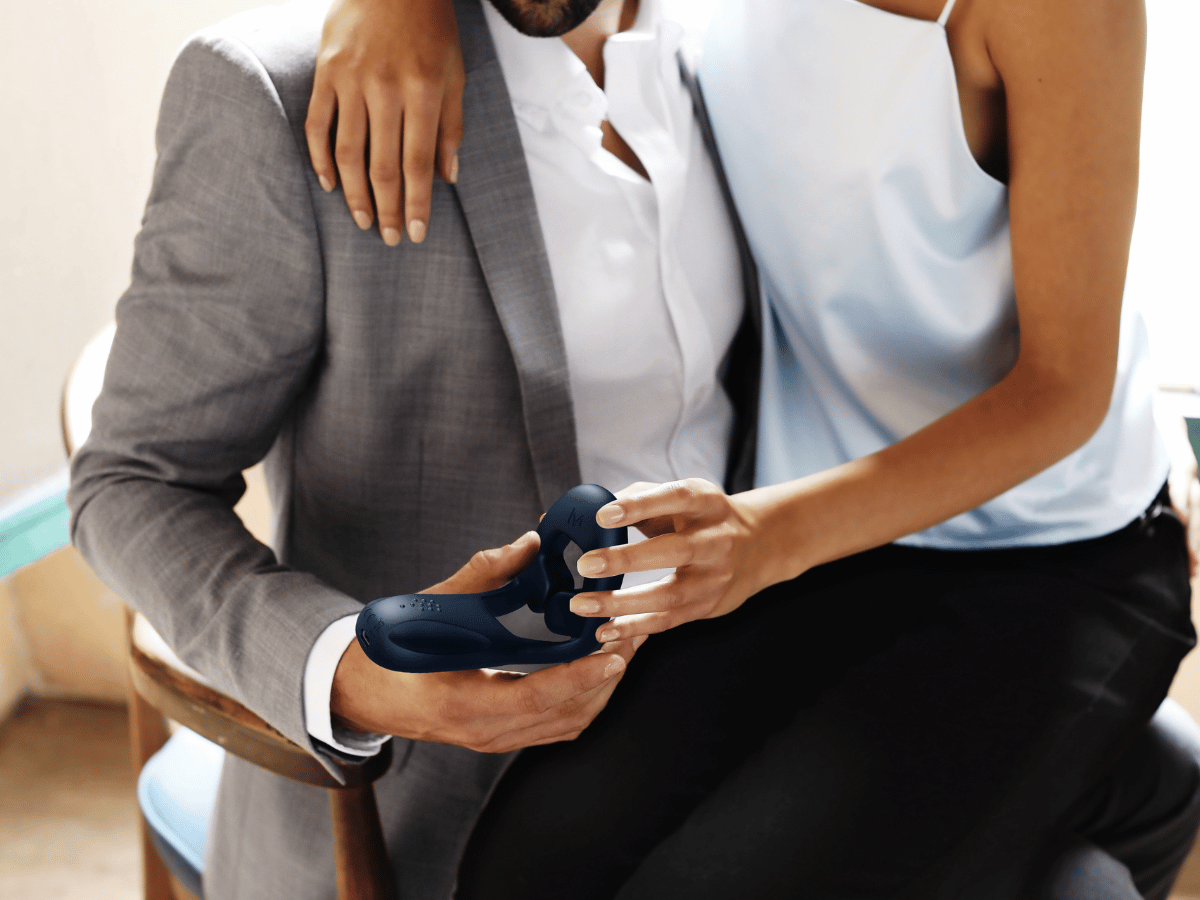 Your gateway to exploration, intimacy, and imagination, Tenuto 2 can be used in the bedroom, shower, tub, or pretty much anywhere you fancy (within reason, that is). It delivers hours of playtime on a single wireless charge and powers up by way of a USB port, making it a gift that truly keeps on giving. Best used with lube and easy to clean, it encourages healthy experimentation that will please you and your partner both, bringing you closer together whilst unleashing sensational tiers of mutual pleasure.
The holidays may be over but you can still score the greatest gift of them all, and for 20% off as part of MysteryVibe's current sale. Here's to a New Year's resolution that no one would argue with: better pleasure and performance in the bedroom. Here's to Tenuto 2.