Tinder Now Offering a $500 Per Month Subscription for Super Simps
How much money are you willing to spend to find love? It's a question we never thought we'd be asking but with the rise of casual dating through apps such as Bumble, Hinge, and Tinder it's pushing people to their financial limits to find that significant other.
Taking inspiration from its recent acquisition of the Match Group partner app, The League, Tinder will start offering its financially well-off users (or desperate, we don't judge) access to "exceptional connections" through a new subscription tier called 'Tinder Select' for a cost of USD$500 (approx. AUD$776) per month. This super premium tier will be exclusively offered to less than one per cent of Twitter's user base. Think of it as The Billionaire Card for dating apps.
Those lucky enough to get access to the tier will be offered features above and beyond the standard fare, including:
Direct Message: Up to 2 times a week without having to match first.
Skip The Line: People you like will see your profile unblurred in their Likes You grid.
Special Status: Exclusive SELECT badge (which you can turn off).
SELECT Mode: See and be seen by Tinder's most sought-after profiles for exceptional connections.
VIP Experience: Membership spots are limited to less than one per cent of users.
RELATED: These are the best Tinder bios for guys right now.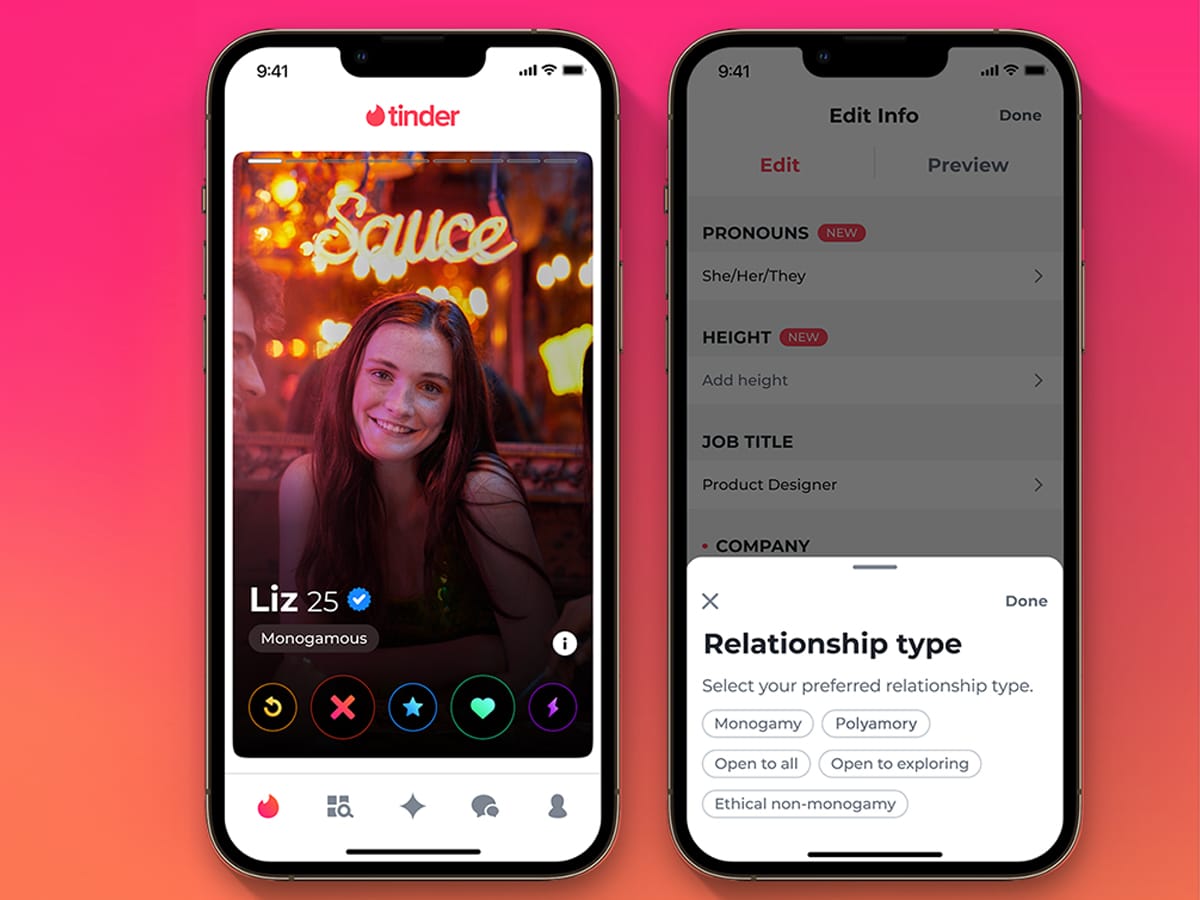 The idea of a USD$500 per month subscription might seem exceptional, but Match Group President Gary Swidler believes this new tier will have a significant impact on company revenue. As pointed out by Bloomberg, Tinder's current "power users" (the top 10 per cent of users by time spent on the app) contributed an average of 53 per cent of total time spent in the last year.
"We know that there is a subset of highly engaged and active users who prioritise more effective and efficient ways to find connections," said Tinder Chief Product Officer Mark Van Ryswyk. "So we engaged in extensive tests and feedback with this audience over the past several months to develop a completely new offering."
The news of a higher tier subscription is nothing new for Match Group, which also released a USD$60-per-month tier on the popular Gen Z dating app Hinge. It's all in a push to address "low-hanging fruit" according to Match Group Chief Executive Officer, Bernard Kim. With competition rising, the company's earnings release from August showed subscriber numbers had been declining in each of the last three quarters, while average revenue per user on a year-over-year basis had grown.
Alongside this new subscription tier, Tinder users should be excited about a new product refresh towards the end of this year with a focus on attracting that new Gen Z audience it lost to apps like Hinge. Expect to see new features like prompts, quizzes, conversation starters, and plenty of AI to bring you that perfect match.
---
Featured Video from Man of Many
---
"While the core Swipe feature will remain central to the Tinder experience, the changes are meant to make the app more dynamic and engaging," reads Tinder's shareholder letter. "Expect these features to begin rolling out in select markets later this month (August 2023)."
You'll also like:
---
Featured Video from Man of Many