Shinola Guardian Alarm Clock Puts Punctuality on the Itinerary
Having a watch on your wrist isn't always enough to ensure that you get to where you're going on time. There's also that pesky chore of having to get up in the morning. If you're at home, you no doubt have alarm clocks already. But what about when you travel? Sure, you can use your smartphone, but why not give it a rest? Besides, there's something to the allure of an actual clock being used as an alarm clock, especially when that timepiece comes from Detroit-based Shinola.
You'll also like:
6 Sexual Wellness Gifts for Him, Her & Couples this Valentine's Day
Cathay Pacific A330 Business Class Review
Penfolds Australia 2021 Collection Rewards Patience with Vintage Complexity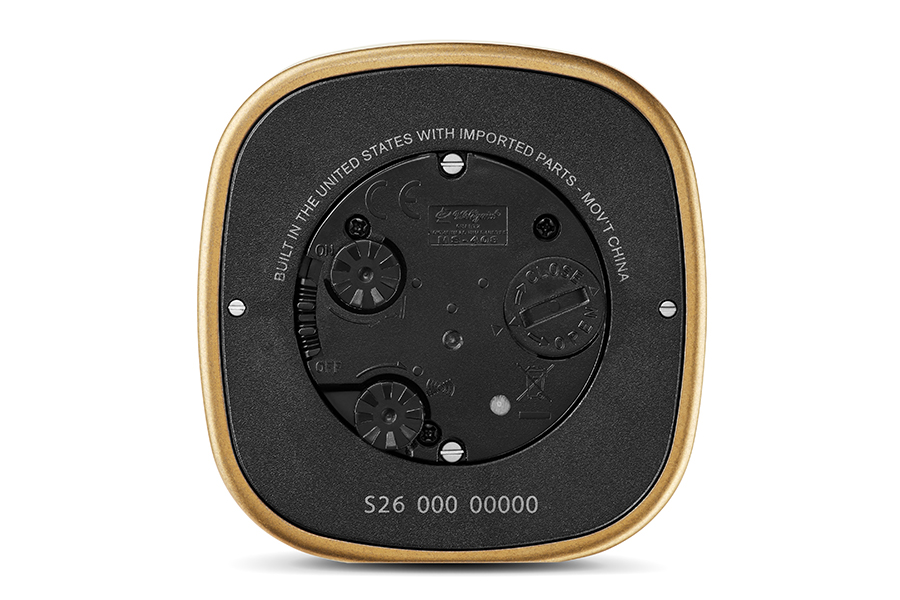 The Shinola Guardian Alarm Clock is small enough to travel with, yet handsome enough that you'll want to leave it out on display in your bedroom or even your office. It is made of brass-toned stainless steel for the case, making it highly durable and classically good looking. The look is reminiscent of Shinola's Guardian watch, with its rounded corners on a square face. The dial is a cream brass, which provides the perfect background for the contrasting black numbers. The hands and indices are luminous, so you'll be able to see what time it is no matter how dark things get.
The alarm clock is battery powered, so even if you are travelling with this clock, you won't have to worry about resetting the time when you're finally able to plug it back in. But even if you do have to reset, it's simple to get the Guardian Alarm Clock back to the correct time. The clock uses a continuous sweep quartz movement to track time.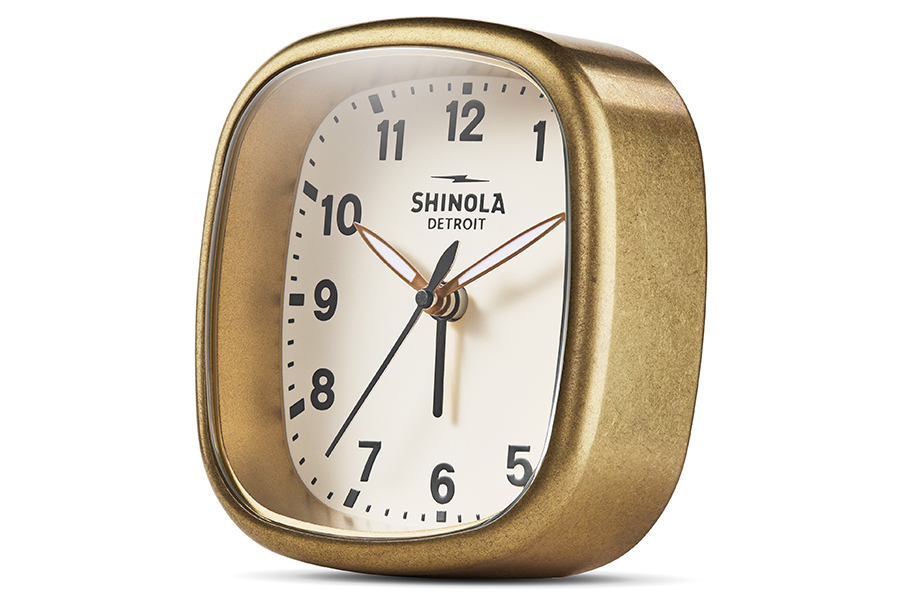 Petite in size—the alarm clock measures just 2.6 inches by 2.5 inches and weighs only half a pound—the Guardian Alarm Clock is easy to take with you. For just USD$195, you can add this handsome clock to your travel gear or to the décor of your office or bedroom, and never have to worry about waking up on time again.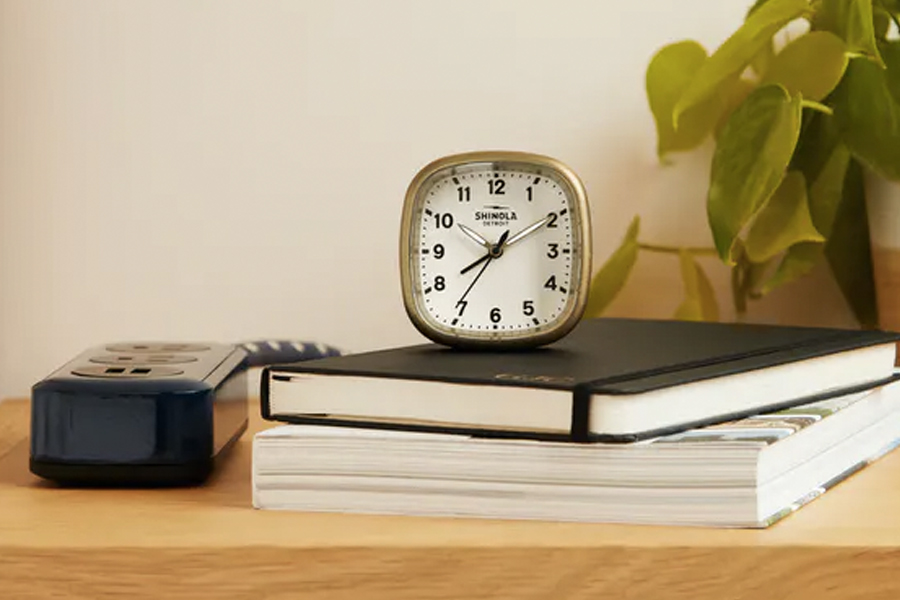 You'll also like:
Helmm is the World's First Refillable Deodorant Product
Try Out Good Pair Days Wine Service
5 Occasions For An Extra Cold Beer