Solo Skiff is the Beginning of Your Fishing Adventure
The Solo Skiff is all about catching more fish with less effort and it's definitely not the kayak your dad took you fishing on all those years ago. This skiff is equipped with an outboard motor so you don't tire your arms out paddling, plus there are different power options to suit your specific needs. Solo Skiff is sleek, versatile and optimal.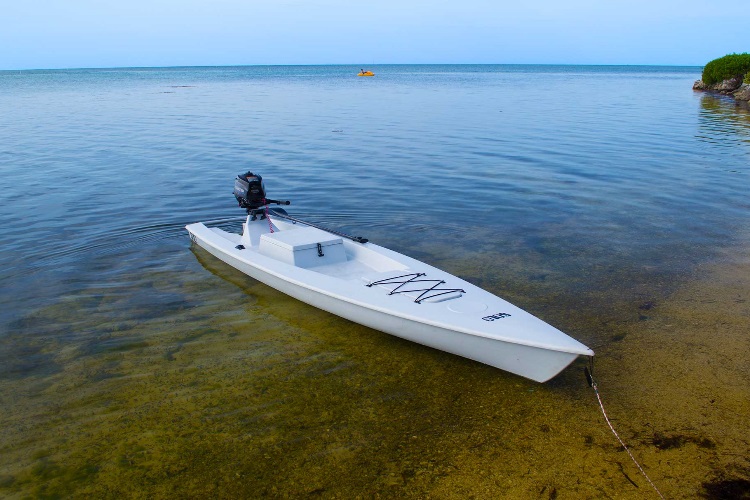 Built from one seamless piece of high-density polyethene, with two layers of hull thickness, the Solo Skiff is like a tank that can float on water. There is tonnes of storage for your tackle, ice and most importantly beers, I mean fish! The seat doubles as a hatch. When you pop the lid it opens up to the entire inside of the vessel's hull. By organising your primary use items 'under the lid' you can have quick, easy access to whatever you haul. You can also bungee down items on the front deck using the bungee fitted to the built-in cooler lid. Then there's the floor space – Solo Skiff is spacious.
The flat and uncluttered deck encourages mounting of just about any type of hardware on the market, anywhere you like it, customising the layout to suit you. With two sealed rod tubes that accommodate fly rods to 9 inches, a solo fisher should be covered. If you need extra rod storage, just mount more – Solo Skiff is a fisherman's dream come true.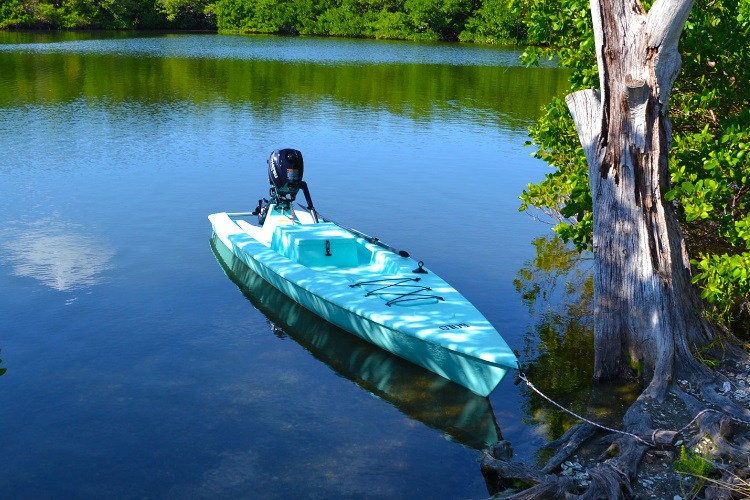 General FAQ
What is a skiff boat?
Skiff is an american term referring to small sea-going fishing boats, often a flat bottomed boat with a pointed bow and flat stern.
How much does a solo skiff cost?
Solo Skiff is priced at $2,390 plus shipping.