13 Best French restaurants in Melbourne
If you're looking for the best French restaurants in Melbourne you're eating at places like Entrecote and France-Soir, or even the infamous Bistro Thierry. Melbourne has a deep love for steak frites, escargot and soupe à l'oignon. Food for the French is a way of life, and our team of editors and expert French diners have tested and dined at some of Melbourne's most chic bistros and French restaurants compiling the following list for you.
Best French restaurants in Melbourne at a glance
Our list of the best French restaurants goes like this.
We love a bit of French cuisine on our plates but where are the best places to go in Melbourne for that authentic French taste? If you would like to know the definitions and different types of French restaurants, there's a glossary of terms at the bottom of this article providing everything you'll need.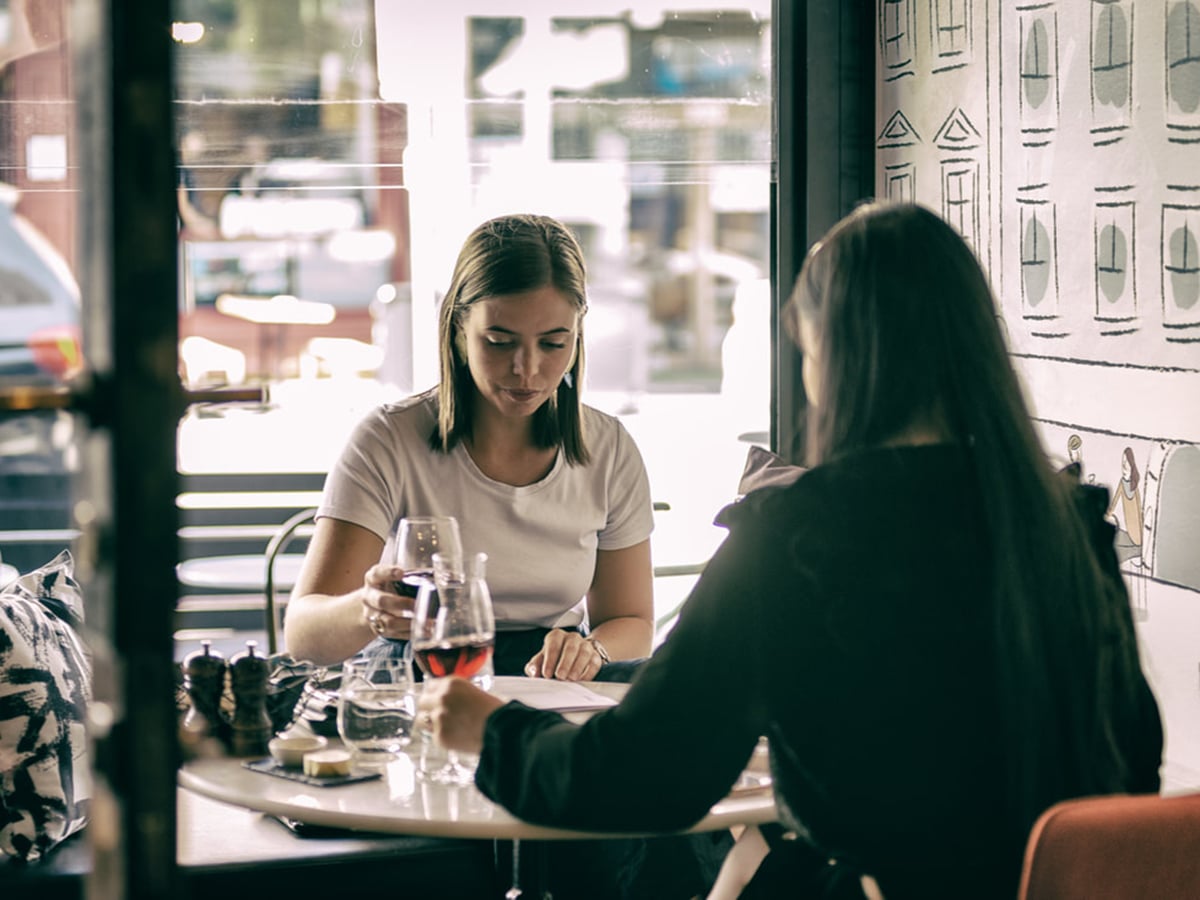 1. Noir
This bustling French bistro is bubbling with vibrant dishes made with quality ingredients and warm service. Noir is perfect for a night out of wine, drinking and tasting the delightful rich foods of France, such as the caramelised Atlantic scallops, confit duck with spiced lentils, beef tartare with Packham pear and woodland sorrel. Try a little bit of everything for a well-rounded taste of France.
Address: 175 Swan St, Richmond, VIC 3121
Phone: +61 3 9428 3585
Hours: Tues-Sun 12 pm-2.15 pm, 5.30 pm-9.15 pm
What We Like: Noir understands the assignment, aim for a diverse modern-inspired menu, and stick to classic French dishes. Noir is the perfect choice if you're looking for a French bistro that walks the line between modern and traditional.
Best Dishes: Soufflé, Rabbit Gnocchi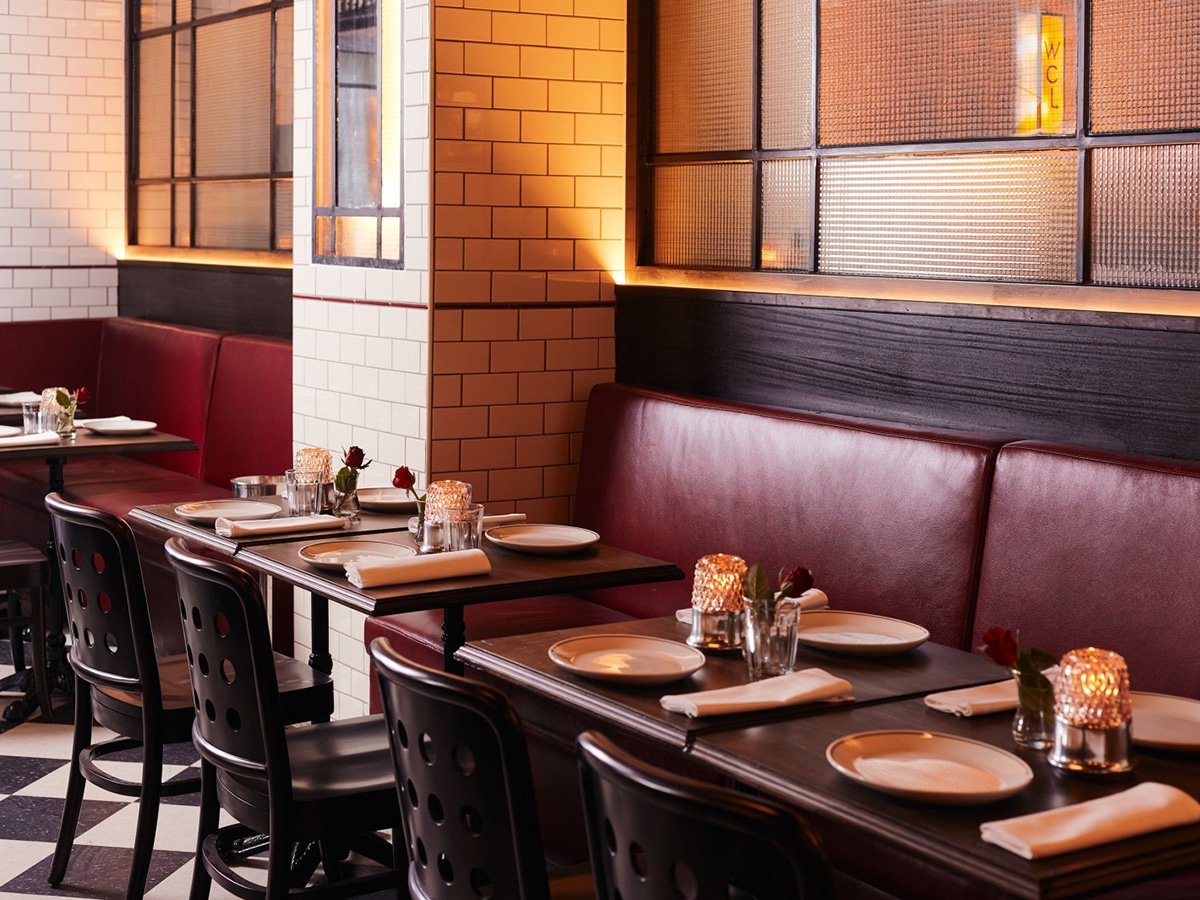 2. Bar Margaux
For those who like eating a little later in the evening, Bar Margaux is the perfect late-night bar and brasserie serving up cocktails, wine and French comfort food until the wee hours of the morning. Here you'll find your French bistro classics like braised meats, baked fish, pomme frites, tartare, escargot and more. Pair with a drink from the extensive wine list of French wines, champagnes, cocktails and spirits.
Address: Basement/111 Lonsdale St, Melbourne VIC 3000
Phone: +61 3 9650 0088
Hours: Wed-Thur 5 pm-1 am, Fri-Sat 5 pm-3 am
What We Like: What's better than one menu? Two menus, of course. You'll have access to the A La Carte and late-night menu, and we feel you should know about the L'Americain, (it's a cheeseburger with frites and a beer). Bar Margaux is all about great vibes, a modern aesthetic and classic dishes paired best with exclusive French wines.
Best Dishes: Soufflé, Duck
---
Featured Video from Man of Many
---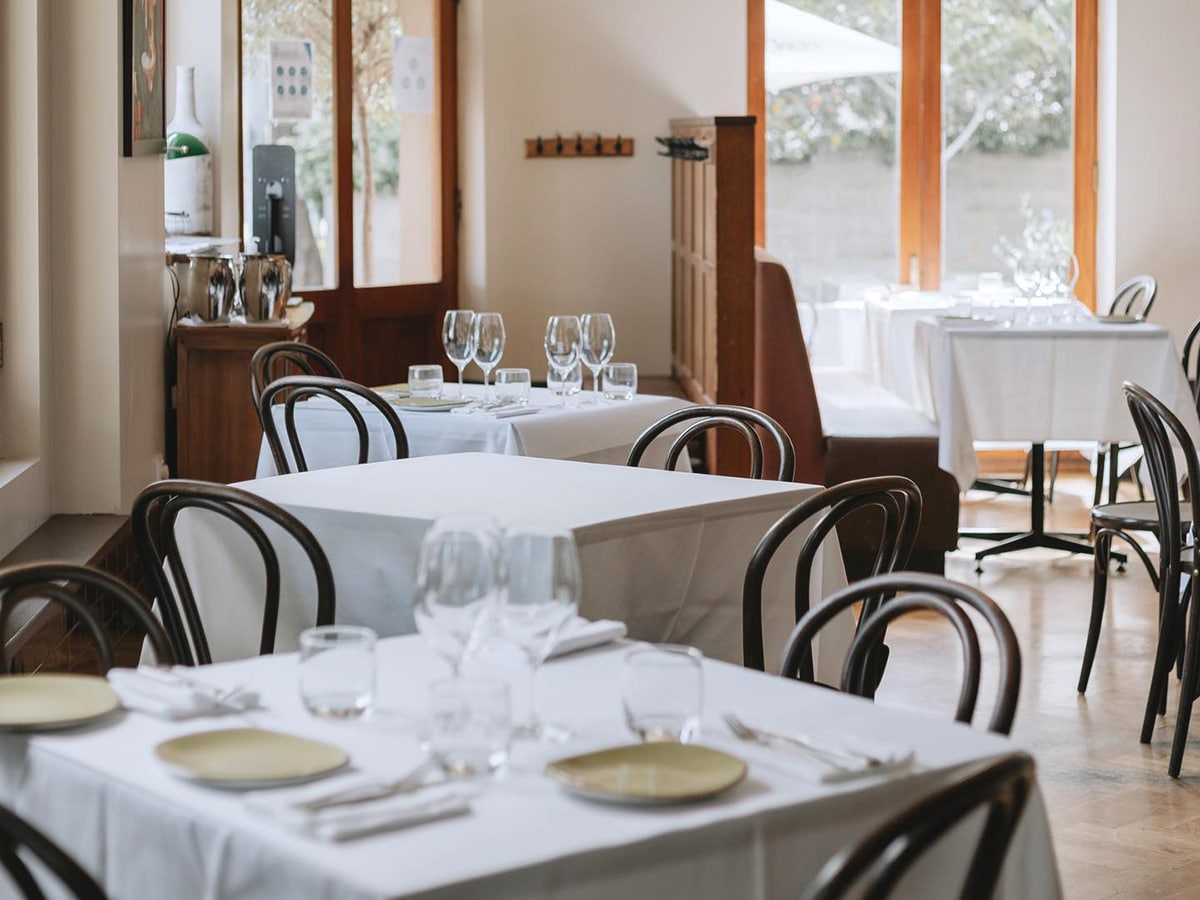 3. Bistro Gitan
Located in a beautiful Victorian building, Bistro Gitan is one of the best French restaurants in Melbourne. Mediterranean influences accent the contemporary menu and include delicious plates including freshly shucked oysters, spanner crab, spatchcock with mustard crust, gratin dauphinoise and oven baked sea rockling with mushrooms.
Address: 52 Toorak Rd West, South Yarra VIC 3141
Phone: +61 3 9867 5853
Hours: Mon-Fri 12 pm-11 pm, Sat 6 pm-11 pm
What We Like: Bistro Gitan is one of Melbourne's beloved French gems. We love the architectural brilliance of the building. Its position overlooks Fawkner Park delivering a natural Parisian feel while keeping to Melbourne's leafy green influence.
Best Dishes: Steak Tartare
Bistro Gitan Bistro Gitan Menu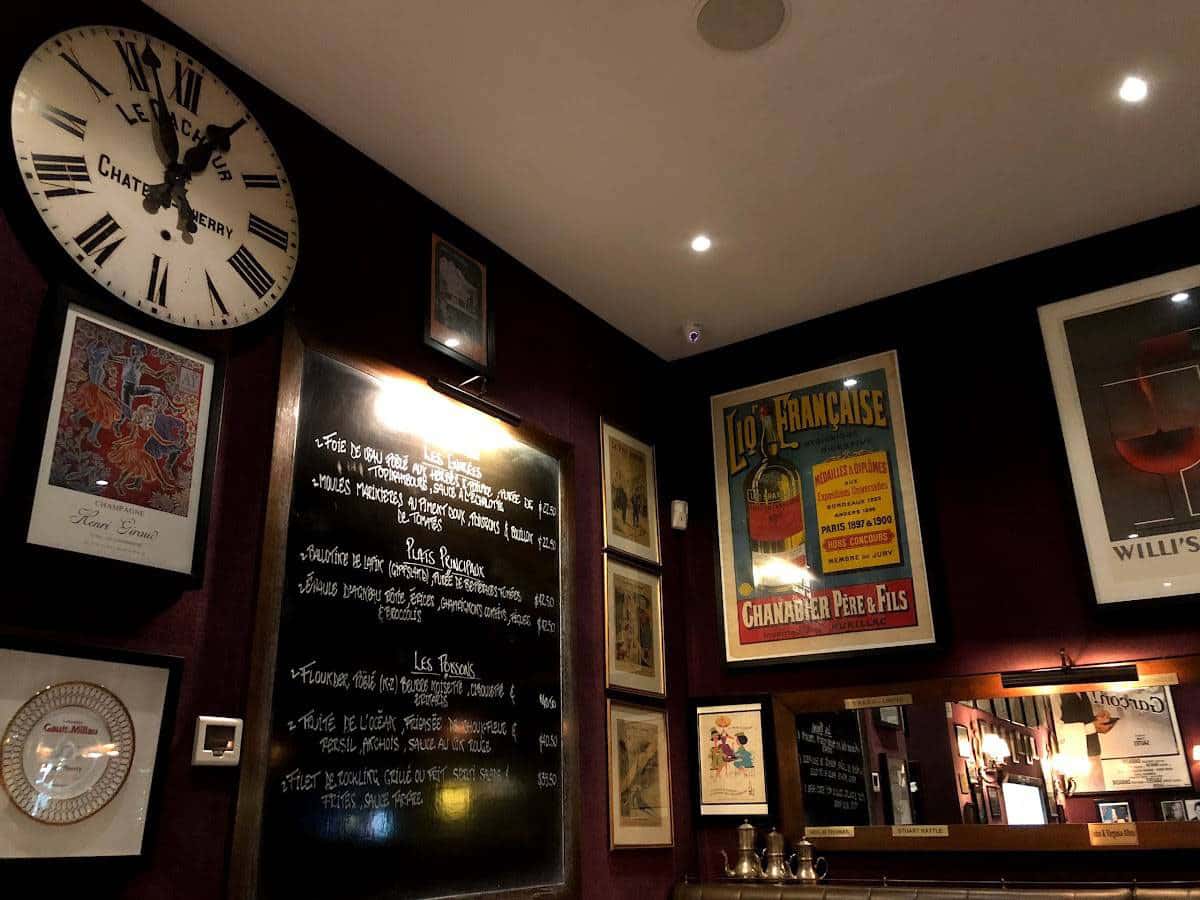 4. Bistro Thierry
Bistro Thierry will deliver a 'night out in Paris' type of atmosphere, which perfectly complements its classic French dishes. If you're familiar with Melbourne's South-Eastern suburbs, you'll know it's all about fine wine and better food. This is your perfect date spot, celebratory dinner or straight-up dinner flex. Of course, you must make sure you slowly crack open the smoothest tasting, melt-in-your-mouth Crème brûlée you've ever had.
Address: 511 Malvern Road, Toorak VIC 3142
Phone: (03) 9824 0888
Hours: Mon-Sun 12 pm-11 pm
What We Like: This is one of our favourite places in Melbourne. Besides being a famous French dinner spot, Bistro Thierry is one of Melbourne's most incredible dining experiences, no matter what type of cuisine you're after. Its Escargot is arguably the best in the state.
Best Dishes: Crème Brûlée, Escragot
Bistro Thierry Bistro Thierry Menu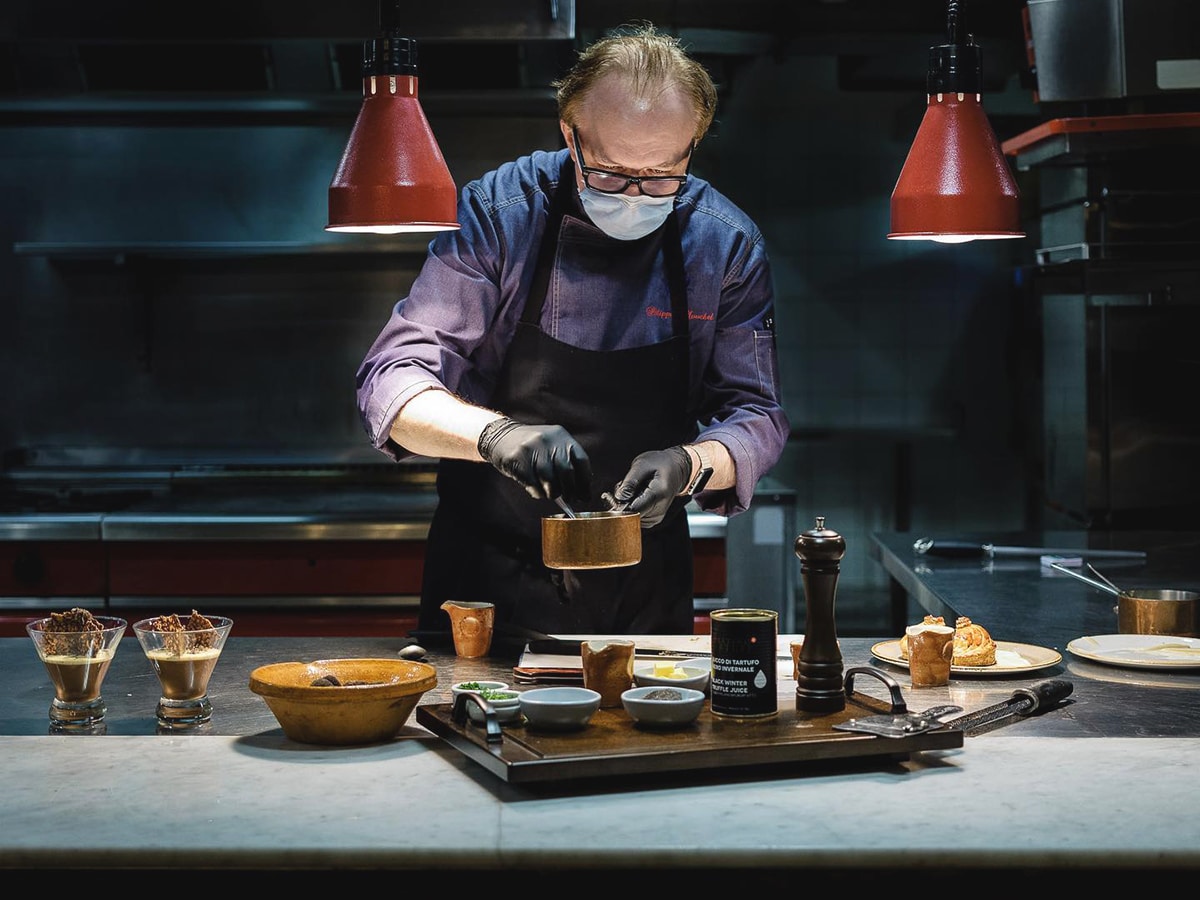 5. Philippe
Philippe is one of the best French restaurants Melbourne has to offer, and that mostly comes down to the fact that it is run by the multi-talented Philippe Mouchel, who knows his way around a French kitchen. From his days growing up in Normandy to being mentored by Michelin award-winning Paul Bocuse, you will surely not be disappointed after trying these delectable and contemporary dishes at Philippe.
Address: 115 Collins St, Melbourne VIC 3000
Phone: +61 3 8394 6625
Hours: Tues-Fri 12 pm-2.30 pm, 5.30 pm-9.30 pm, Sat 5.30 pm-9.30 pm
What We Like: Experience and a top-chef distinction make Philippe a fine French restaurant in Melbourne's CBD.
Best Dishes: Oysters, Rotisserie Chicken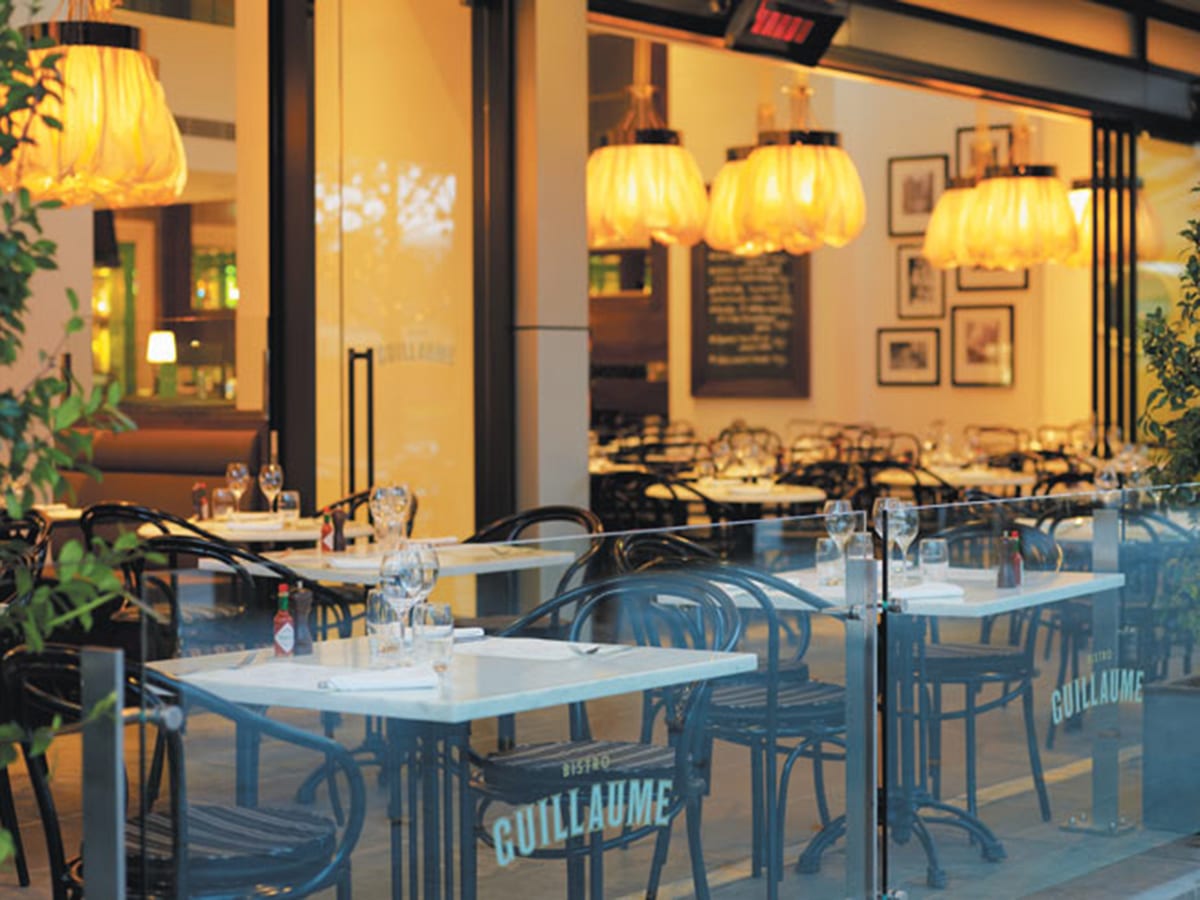 6. Bistro Guillaume
For a classically rich French menu, Bistro Guillaume is a no-brainer. Ideally situated at the Crown Melbourne, the famous French restaurant has a relaxed, airy space to enjoy decadent dishes such as blue eye trevalla with Grenobloise, Bannockburn chicken with black brioche or a classic steak frites with béarnaise sauce. There's a selection of cheeses, profiterole, vanilla bean soufflé and chocolate fondant for dessert.
Address: 8 Whiteman St, Southbank VIC 3006
Phone: +61 3 9292 5777
Hours: Wed-Thur 5 pm-10 pm, Fri-Sat 12 pm-11 pm, Sun 12 pm-4 pm
What We Like: Bistro Guillaume's river-side outlook, modern dining and a paddock-to-plate philosophy will transport you to Parisian heaven.
Best Dishes: Cheese Soufflé, Roasted Bone Marrow
Bistro Guillaume Bistro Guillaume Menu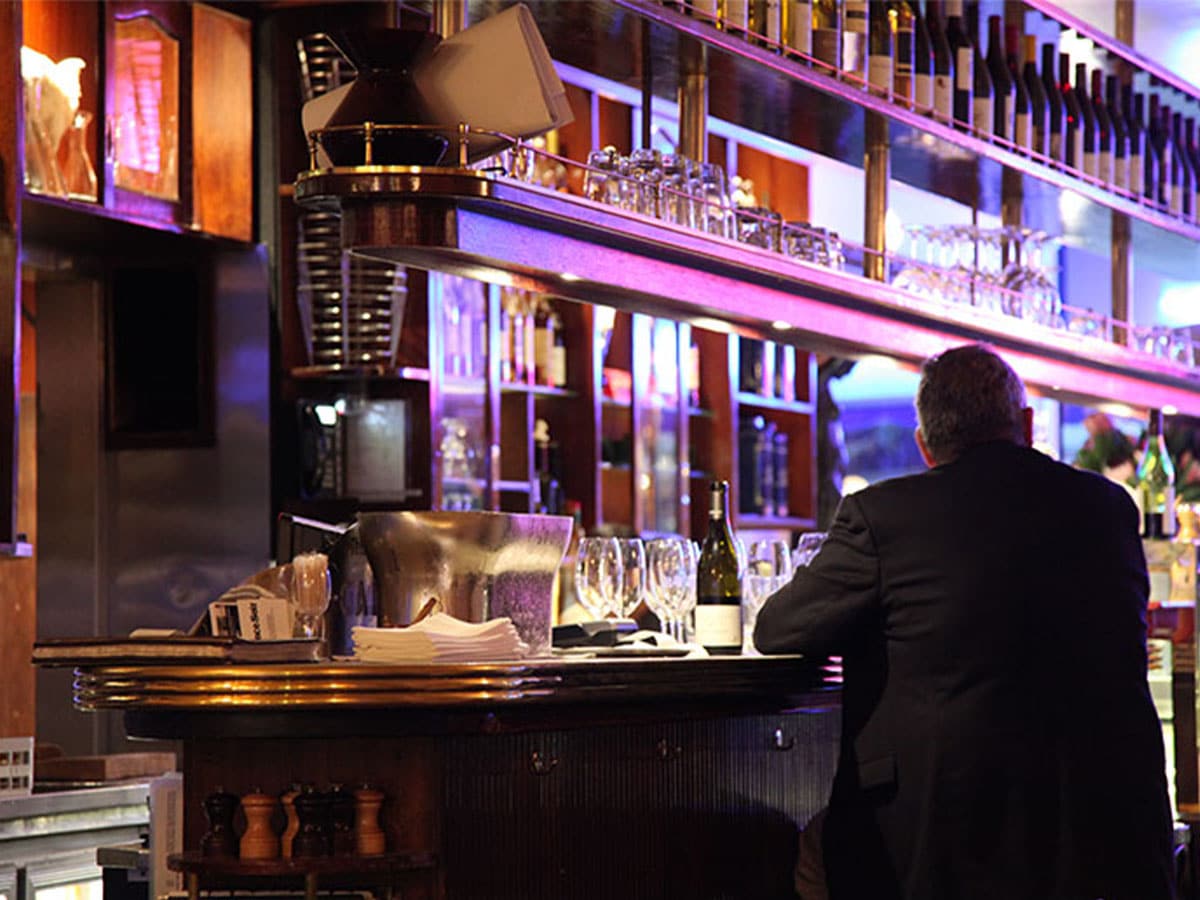 7. France-Soir
France-Soir is a bustling joint for foodies to indulge in petite French cuisine without going to France. This tiny Melbourne restaurant offers some of the best French food along with expert service and even French-speaking waiters. How's that for authentic? As for the menu, there's classic French flavours like pork chops in creamy porcini mushroom sauce or rabbit casserole with mustard sauce, along with traditional French onion soup, escargot and more.
Address: 11 Toorak Rd, South Yarra VIC 3141
Phone: +61 3 9866 8569
Hours: Mon-Sun 12 pm-12 am
What We Like: It's the pinnacle of French dining in Melbourne. France-Soir will always be the premiere French restaurant in Melbourne for its South Yarra location and its classic French dishes.
Best Dishes: Escargot, Steak Frites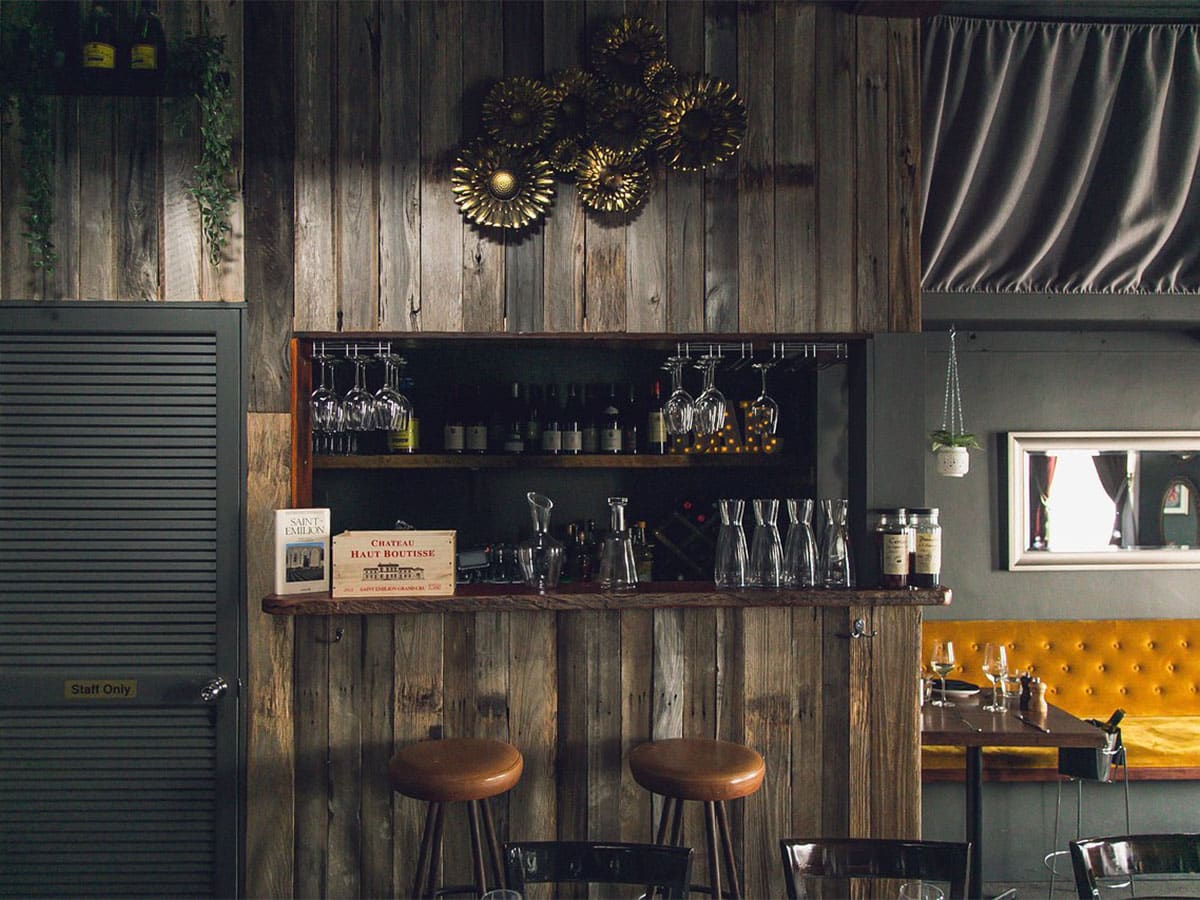 8. Bon Ap' Petit Bistro
Bon Ap' is a café, bar and restaurant all in one, for a morning croissant and coffee, a long boozy lunch or a late-night dinner spot, you're sure to enjoy the old-world ambience and comforting French menu. Speaking of the menu, you'll find classics like steak tartare, coq au vin, and the soupe du jour. For dessert, grab a classic crème brulée or do as the French do and pair an assortment of cheeses with a dessert wine.
Address: 193 Brunswick St, Fitzroy VIC 3065
Phone: +61 3 9415 9450
Hours: Mon-Sun 10 am-11.30 pm
What We Like: You'll find Bon Ap' Petit Bistro has two rules—number one, the bartender is always right, and number two, if the bartender is wrong, please refer to rule one. If you're looking to dine in one of Melbourne's most culturally rich suburbs, this French bistro will serve as the perfect place. We love multiple menus, allowing you to eat for lunch and dinner.
Best Dishes: Mussels In Cider, Croissants
Bon Ap' Petit Bistro Bon Ap' Petit Bistro Menu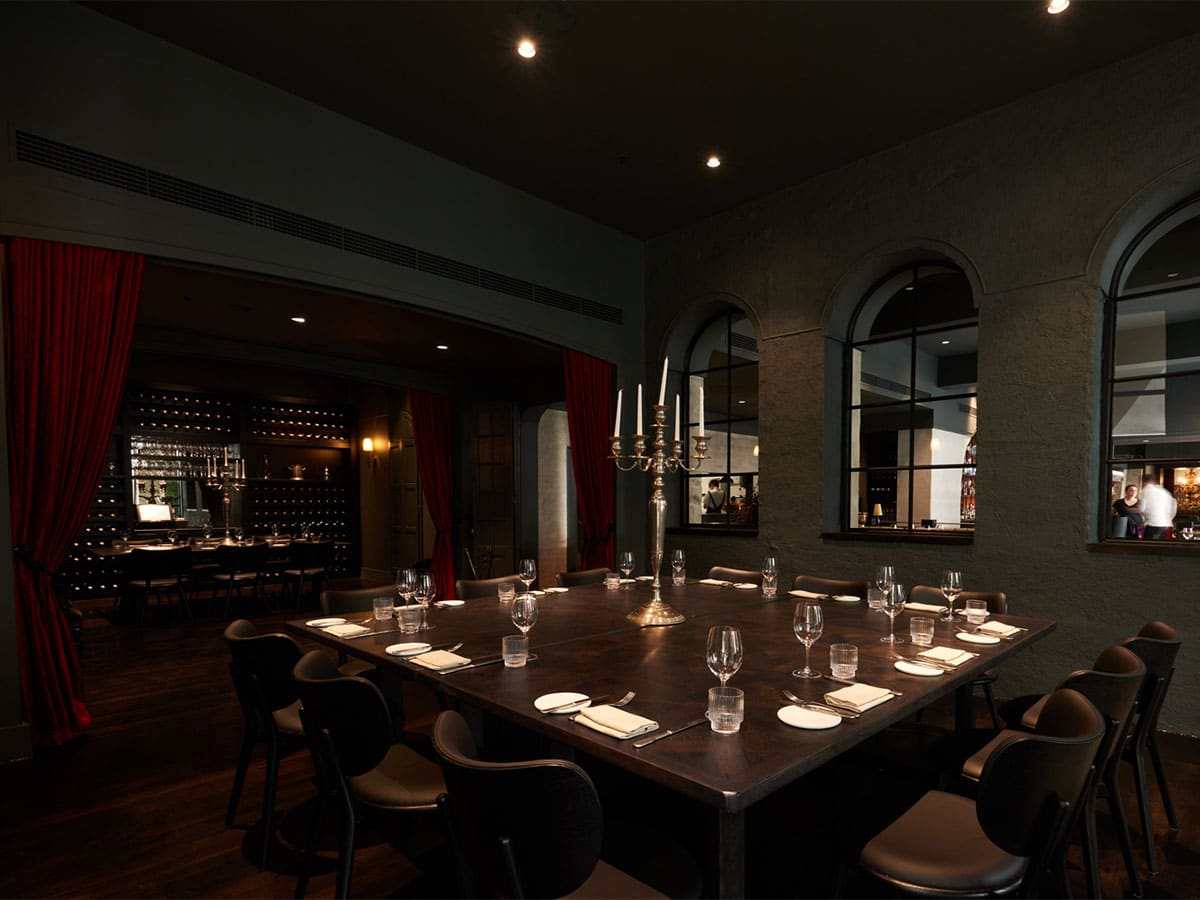 9. Chancery Lane
If you've heard of Scott Pickett, you'd know you're in for a treat. The chef and creator, home to many Melbourne treasures such as Matilda and The Continental Sorrento, to name a few, has created a French masterclass in the heart of Melbourne. Situated in the iconic Normandy Chambers, which was once home to Vue De Monde, has been transformed by Design studio Bergman & Co, creating a dimly lit European bistro filled with excellent wines and serving some of Melbourne's most innovative French dishes. The Cape Grim rib-eye is perfect for sharing with a special someone, and be sure to pair it with crispy pommes frites with aioli.
Address: 430 Little Collins Street, Melbourne 3000
Phone: (03) 9089 7598
Hours: Mon 6 pm-10 pm, Tue-Fri 12 pm-10:00 pm, Sat 6 pm-10:00 pm
What We Like: A French-inspired menu with a European twist and impeccable presentation will make up for the price you'll pay. It is a little more on the 'pricey' side of things. However, Chancery Lane is a culinary experience you'll have to try at least once in your lifetime.
Best Dishes: Cape Grim Rib-Eye 950g, King Dory, Cafe de Paris
Chancery Lane Chancery Lane Menu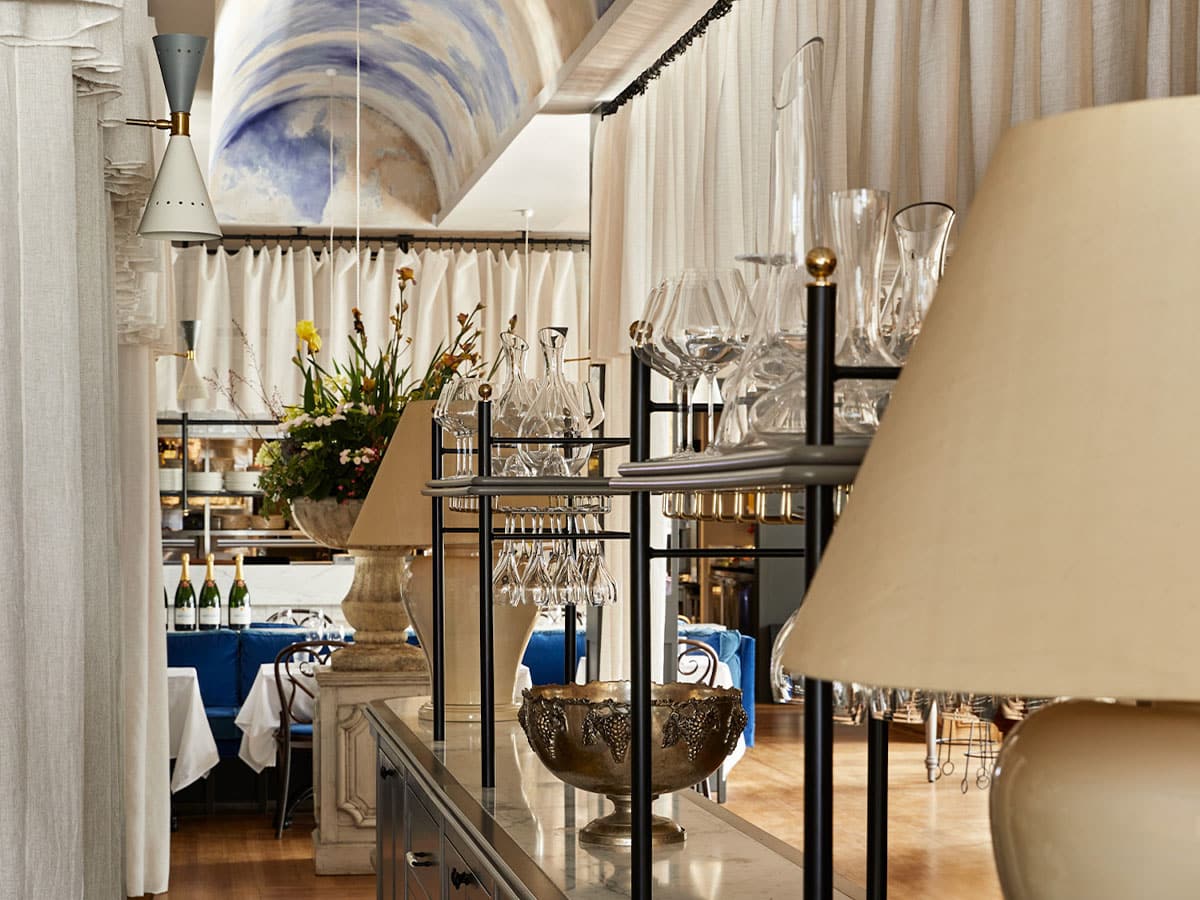 10. Entrecote
Entrecote is the undisputed champion of French dining in Melbourne. Since its relocation from South Yarra to Melbourne's bustling Prahran, this French restaurant will transport you straight to Paris, and you'll forget you were ever in Melbourne. Not only is the food superb, the menu diverse, and the atmosphere astonishingly Parisian, its location will make for an unforgettable night out with friends and family. You can expect porterhouse steak with frites, poached chicken, confit pork, caviar service and much more. Grab a cocktail or wine, and you've got a feast fit for a French king.
Address: 142-144 Greville Street, Prahran VIC 3181
Phone: +61 3 9804 5468
Hours: Mon-Thu 12 pm-11:00 pm, Fri-Sat 12 pm-12:00 am, Sun 12 pm-11:00 pm
What We Like: Entrecote's courtyard, inside dining and front of the house will lift you and place you in the middle of a Parisian street. The champagne, lively atmosphere and impeccably presented staff will make you feel like you've experienced something extraordinary.
Best Dishes: Crème Brulee, Steak Frites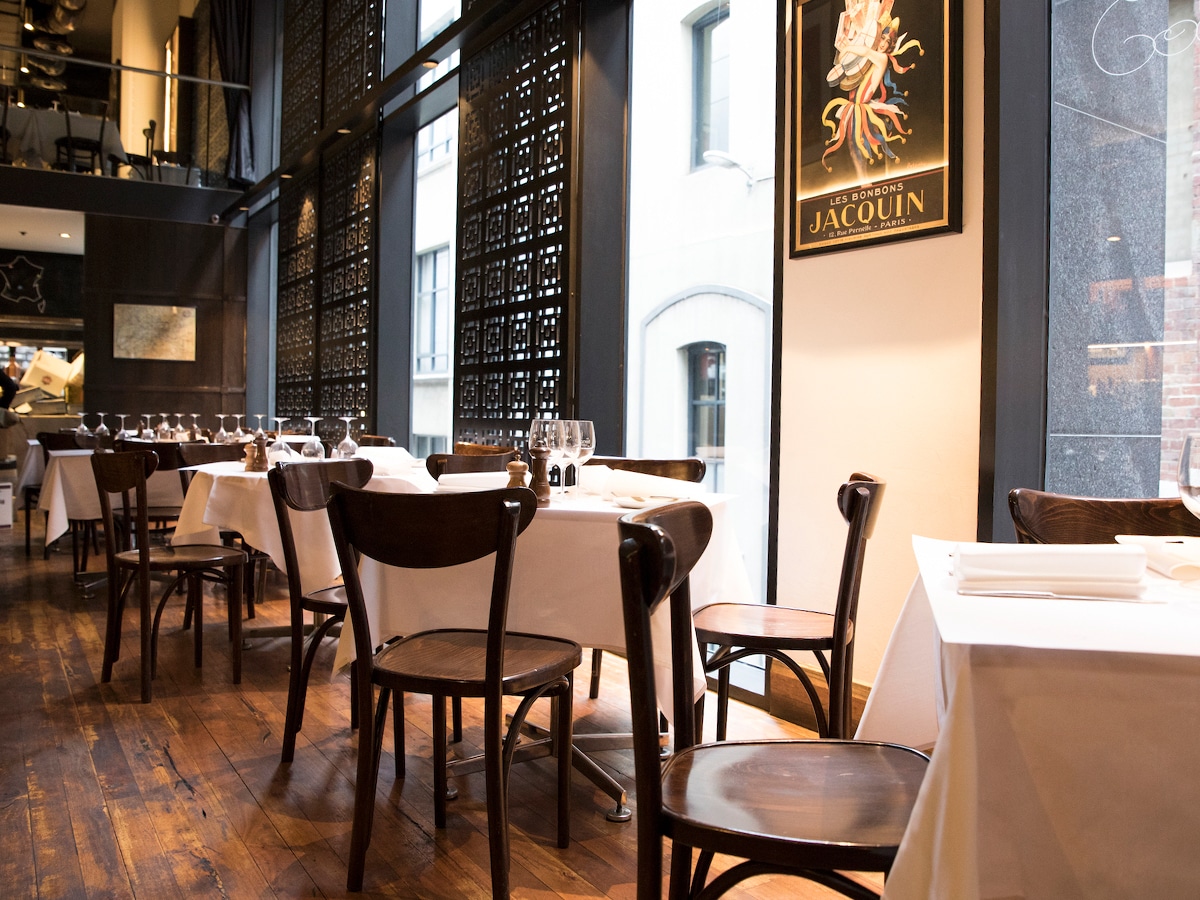 11. The French Brasserie
The best French restaurants in Melbourne are the ones that make you forget you're in Melbourne at all, and The French Brasserie does just that. The beautifully and contemporarily decorated restaurant offers all the best French dishes with excellent and friendly service. Try French classics like escargot, French onion soup, coq au vin, boeuf bourguignon, pomme frites and sweet desserts like crème brulee and chocolate fondant.
Address: 2 Malthouse Ln, Melbourne VIC 3000
Phone: +61 3 9662 1632
Hours: Wed-Fri 12 pm-3 pm, 5 pm-10.30 pm, Sat 5 pm-10.30 pm
What We Like: We love French dining in the CBD, there's something to say for dining experiences in the heart of a city, and The French Brasserie is an award-winning restaurant that ticks all the traditional French dining boxes while maintaining a Melbourne edge.
Best Dishes: Escargot, French Onion Soup
The French Brasserie The French Brasserie Menu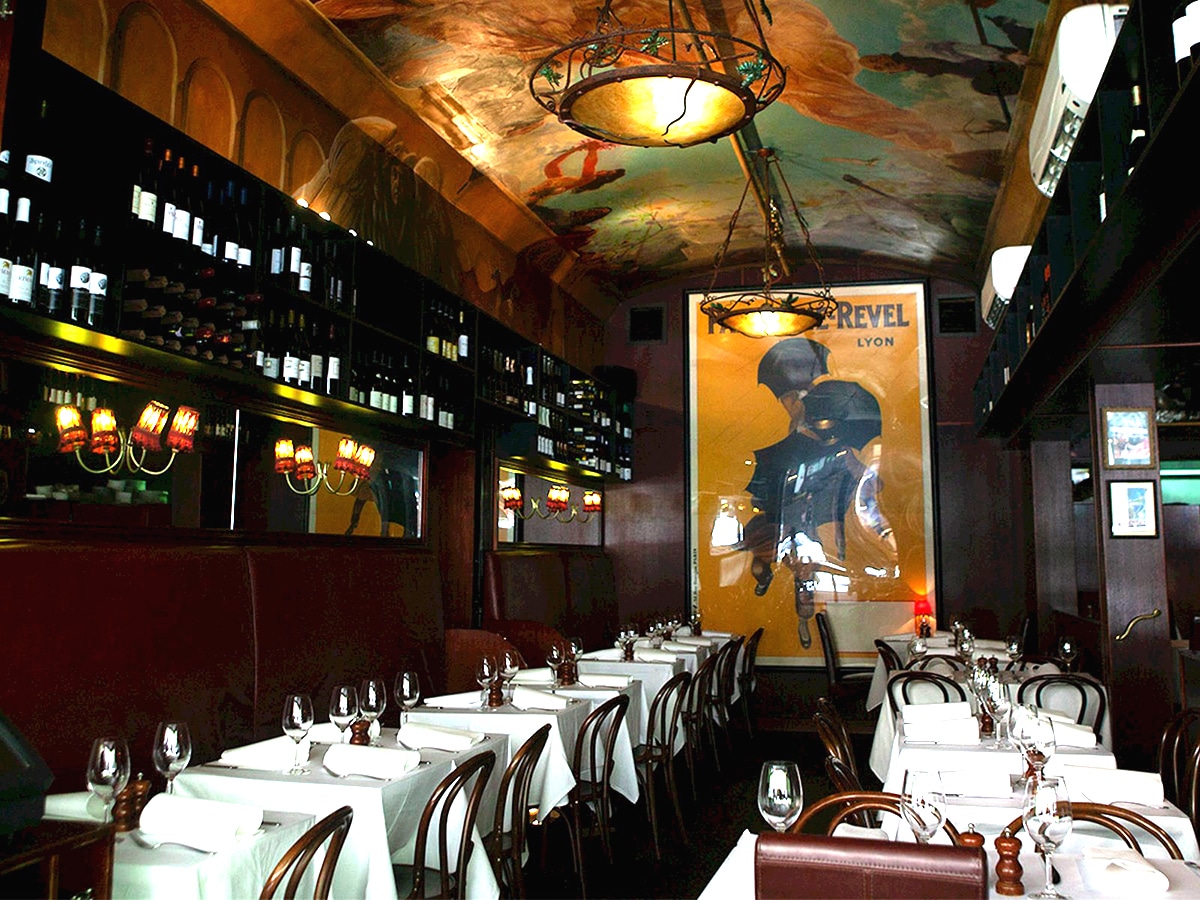 12. Bistrot d'Orsay
For 25 years, Bistrot d'Orsay has been one of Melbourne's go-to best French restaurants for foodies and French cuisine lovers. Step inside, and it's like stepping into a Parisian bistro with dark wood panelling, painted ceilings and low lighting. The food is the real winner with dishes like the goat cheese soufflé, steak tartare, cured Atlantic salmon, roasted lamb shoulder, and the famous Marseille soup, Bouillabaisse, bursting with fresh seafood.
Address: 184 Collins St, Melbourne VIC 3000
Phone: +61 3 9654 6498
Hours: Tues 5 pm-11 pm, Wed-Sat 11.30 am-11 pm
What We Like: Seafood may not be on your list of French menu options. However, this is the place to be if you love all things under the sea.
Best Dishes: Bouillabaisse, Pear Tartin
Bistrot d'Orsay Bistrot d'Orsay Menu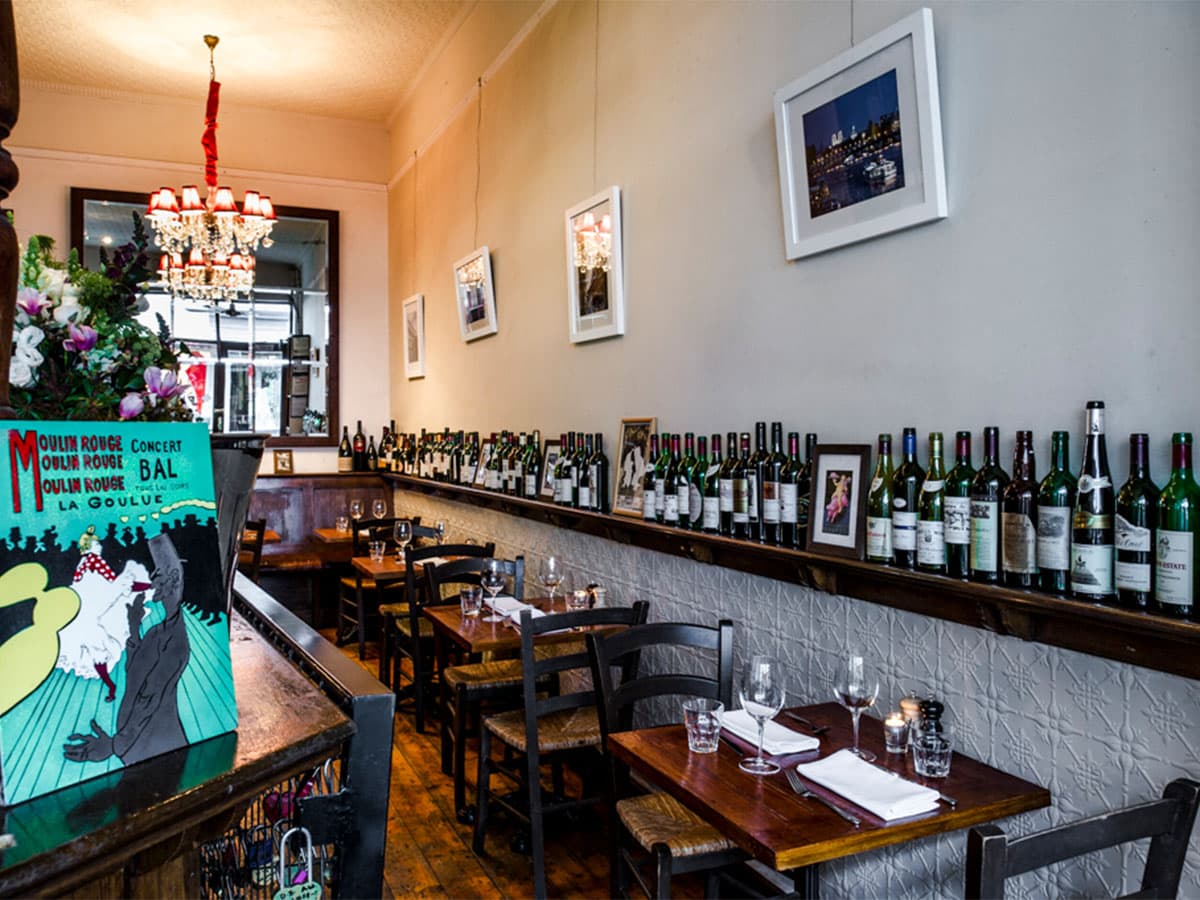 13. Chez Oliver Le Bistro
This petite Parisian-style bistro in the heart of South Yarra boasts an extensive flavourful menu with all the greatest hits of French Cuisine. Enjoy Chez Oliver's entrees and classic mains like boeuf bourguignon, lamb ragout, confit duck, orange roasted duck, foie gras served with chutney, bisque soup, coq au vin and much much more. For the sweet tooths, they've got crème brulee for two, chocolate fondant and a classic and decadent chocolate mousse with orange marmalade.
Address: 268 Toorak Rd, South Yarra VIC 3141
Phone: +61 3 9525 2273
Hours: Tues-Thurs 6 pm-9.30 pm, Fri-Sat 12 pm-2.30 pm, 6pm-9.30 pm, Sat 9 am-9 pm
What We Like: Chez Oliver Le Bistro is just off Melbourne's infamous Chapel Street. We love the wine bar setting and the decadent chocolate mousse. Be sure to head out and explore the nightlife of South Yarra after your dinner.
Best Dishes: Smoked Foie Gras, Confit Duck
Chez Oliver Le Bistro Chez Oliver Le Bistro Menu
Key Things to Consider for Melbourne's Best French Restaurants
The key factors to keep in mind when deciding where to go:
Location – How far will are you willing to travel?
Value – Is it value for money?
Service – Great service goes a long way.
Venue – Atmosphere can make or break a French dining experience.
How Man of Many Chose the Best French Restaurants In Melbourne
With an editorial team full of foodies, Man Of Many has had the unique opportunity to directly sample and experience French food from the best spots in Melbourne. As expert journalists who guide people between competing products and services, we have provided our independent opinion in formulating Man of Many's selections. Our editors have taken into account location, service and the quality of food while also making a concerted effort to highlight a few spots outside of the CBD. You can review our editorial policy here surrounding how we maintain our independence in our editorial reviews.
Types of French Restaurants
What's the difference between a Bistro and a Brasserie? According to Explore France, the country's official tourist guide, there are a few main types of restaurants, each offering a varying assortment of goodies.
Here's your defining types of French restaurants in Melbourne.
Bistro – Ideal for a quick meal. Families and foodies usually run this type of French restaurant. The experience is typically highlighted by some of the best wines, coffees, food, tobacco, lottery tickets and even scratch-off games.
Brasserie – Similar to an upmarket Aussie Pub, brasseries feature everything from traditional cuisine to coffee and alcohol at moderate prices (less than restaurants). You'll find a wider variety of food choices than in Bistros, and they're typically open from early morning until night.
Bouchon – Traditionally found in Lyon, you'll stumble across these throughout your journeys around the city. Serving French foundation specialties, they tend to be pretty meat-heavy, so expect a serving or two of Duck à l'Orange and steak tartare. A mix between a brasserie and fully-fledged fine dining, be prepared to experience a class or two of Burgundy's best Grand Cru or maybe a Côtes-du-Rhône.
Auberge – These types of restaurants in France are attached to bed and breakfasts, usually family-owned and operated. If you've ever stayed in France, there's a good chance you have experienced an excellent home-cooked meal at one of these.
Café – Often casual neighbourhood hangouts but can also have trendier atmospheres. They mainly serve coffee, of course, as well as tea, hot chocolate and light snacks such as toasted sandwiches. Cafes are usually open from morning (roughly 7 am) until evening. Unlike some other establishments in France, cafés do not close mid-day.
Alternatives to French restaurants in Melbourne
If you're looking for other cuisines or dinner ideas in Melbourne, we've got you covered with some options listed below. You can also check out our list of Fun Things To Do in Melbourne. If you're looking for a more specific cuisine, check out our list of Japanese Restaurants in Melbourne or the Best Italian Restaurants in Melbourne. Finally, if you've hit a food coma and want to get active, we can also show you the Best Beaches in Melbourne for Surfing and Swimming.
You'll also like:
10 best Greek restaurants in Melbourne
3 spots for the best Brazilian BBQ in Melbourne
Best camping in Victoria
FAQS:
What is the best French restaurant in Melbourne?
Some of the most highly rated French Restaurants in Melbourne are The French Brasserie, Philippe, Noir and Bistrot d'Orsay.
What are some traditional French foods?
Traditional French foods include, escargot, coq au vin, foie gras, boeuf bourguignon, French onion soup, cassoulet, confit de canard, soufflé, crème brulee, mousse, fondant.
Where can you find French food in the Melbourne CBD?
French food can be found all over Melbourne especially in the CBD, but the best place is probably South Yarra which is considered Melbourne's French pocket. It boasts many French inspired cafes, bars, delicatessens and restaurants.
---
Featured Video from Man of Many