Spaceship Voyager Investment App Review
As you'll discover in our Spaceship Voyager review, the finance-based app gives Aussies a chance to invest in the stock market for as little as $1 at a time. While somewhat similar to other investment apps, this one distinguishes itself by taking a curatorial approach and leaving no potential investor behind.
You'll also like:
The World's Smallest Condom is Finally Available
Investing 101: How to Achieve Baller Status Faster
Invest in Liquid Gold with the Single Malt Whisky Fund
That makes it a perfect investment tool for those of us who don't have huge amounts of disposable income but still want a chance to play stock jockey every now and then. Let's review Spaceship Voyager and see how it compares to the other guys.
What is Spaceship Voyager?
Created specifically for Aussies, the Spaceship Voyager app gives you a chance to invest in two unique and carefully managed stock market portfolios. Getting in the door will cost you as little as $1 and there are no fees until you break the $5000 barrier (and even then, the fees are quite small).
After instaling the app on your mobile device and choosing a fund, the next step is to connect with your Australian bank account. You can set up regular deposits on a recurring basis or deposit one lump sum at a time. The choice is yours.
As you review Spaceship Voyager and its numerous features, you'll find a curated news feed as well as in-depth company information. Use these tools to gain knowledge about both the companies you've invested in and the financial market at large.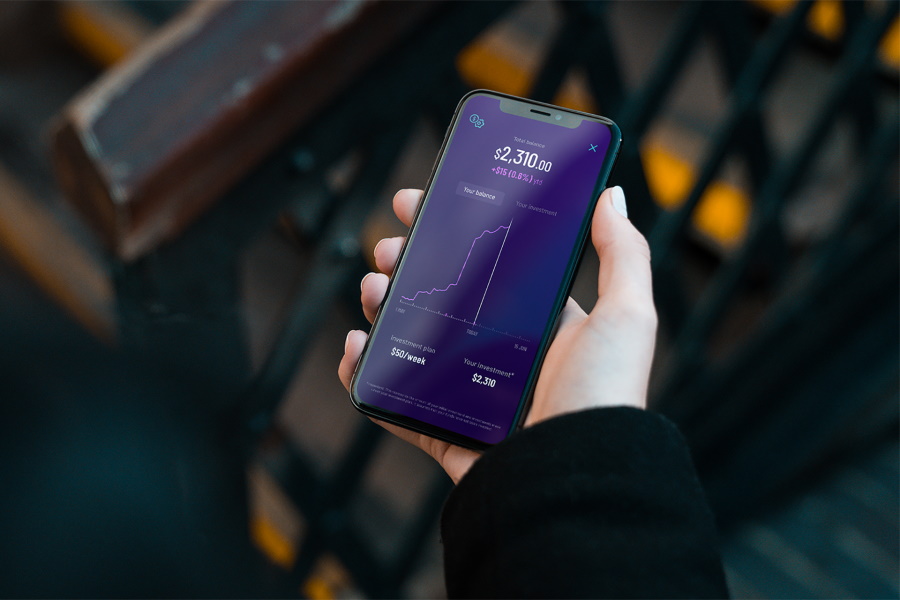 How does Spaceship Voyager Work?
Whereas most investment apps ask you to choose from amongst a number of ETFs or specific stocks, Spaceship Voyager takes something of a middle-ground approach. Specifically, the app offers two managed funds: the Spaceship Index Portfolio or the Spaceship Universe Portfolio. Here's how they work:
Spaceship Index Portfolio: This is a low-cost market index fund that contains 200 of Australia's biggest companies, as well as a few major companies from around the world. Stay under 5k and there are no fees whatsoever. When you break the 5k barrier, fees are just 0.05% per year.
Spaceship Universe Portfolio: Personally managed by Spaceship's team, this fund invests in "the 100 companies of tomorrow," taking more risks to hopefully yield higher returns. It features companies from both Australia and around the world (over 50% of its current portfolio consists of US-based companies). There are no fees until your balance exceeds 5k, after which the annual fee is 0.10%.
Once you're up and running, you'll gain access to a curated, Apple-like news feed. Each story includes pertinent details about the very companies you've invested in. Mergers and acquisitions. Hostile takeovers. Bankruptcies. It's all there and laid out in relatively accessible fashion.
Spaceship Voyager also offers a review of its own investments and inner workings. That is to say, you can find news articles about Spaceship's own strategies and assessments in regard to things like risk and reward. It's a clever way to make you feel like part of the team without creating a direct link between you and a personal money manager.
As far as your investment is concerned, you can expect it to undergo the same general ebbs and flows as any money management fund. In other words, when the market is up, so are your personal returns. When the market is down, you'll probably take a hit.
If this particular app retains an edge, it's through the Spaceship Universe Portfolio. Focused exclusively on "where the world is going," the fund tends to put its chips and various tech companies and other forward-thinking players. As such, you might see a much higher return on investment than you would with other apps or funds. Of course, the potential risks are higher as well.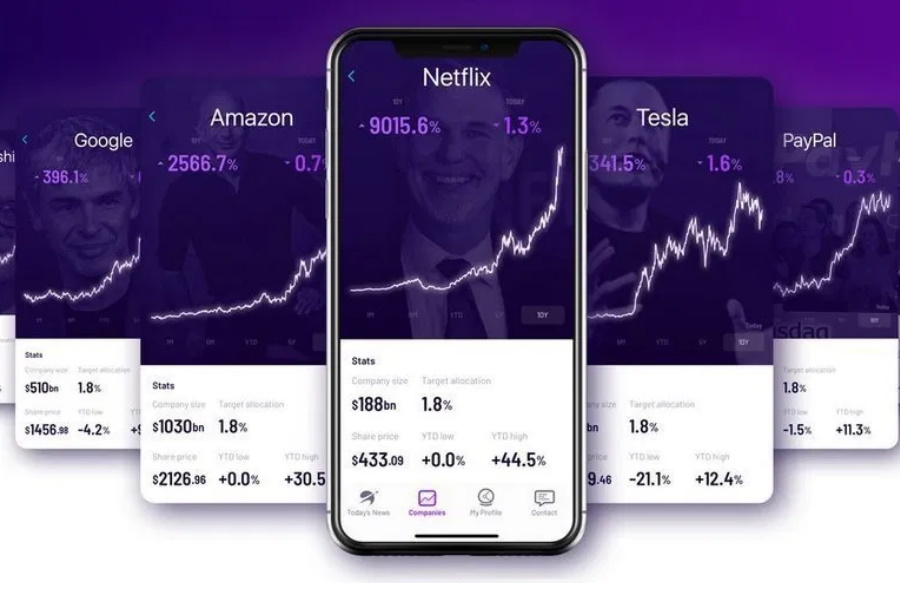 Spaceship Voyager vs Other Investment Apps
If you're reading our little Spaceship Voyager review, there's a good chance you've already heard of other investment apps such as Raiz Invest (formerly known as Acorns Australia). Naturally, you might wonder: how does Spaceship stack up when compared to these other apps? To give you some perspective, here's a quick comparison between Spaceship Voyager and Raiz Invest:
Minimum investment amount: Spaceship requires a minimum investment of just $1, while apps such as Raiz Invest require $5 or more.
Portfolios: Spaceship offers two investment portfolios (see above) while Raiz Invest offers six portfolios, spreading them out according to their respective risks.
Investment strategy: Spaceship takes a personal money management approach and hand-picks each stock, while Raiz Invest puts your money into ETFs.
Fees: Spaceship charges no fees for any balances that are below 5k, incorporating minor fees once you break the 5k barrier. Raiz Invest charges $1.25 a month on accounts that hold 5k or less and 0.275% a year on accounts over 5k.
Risk level: Both of Spaceship's investment portfolios are somewhat high risk, given their emphasis on individual companies. Raiz Invest offers more range, going from low-risk portfolios up to high-risk portfolios.
Payment options: Spaceship syncs with your bank account and allows you to set up recurring deposits or deposit lump sums at your convenience. Raiz Invest offers these options as well, along with a round-up feature, which rounds up daily transactions to the nearest dollar and invests the difference.
Dividends: Spaceship's fund managers treat any dividends as fund income and share that income amongst investors, meaning you won't directly earn dividends from individual stocks. Raiz Invest will automatically reinvest dividends into your portfolio unless you specifically opt to have them sent into your bank account.
Withdrawals: Spaceship allows you to sell your investments at any time and doesn't charge an exit fee. Raiz Invest does the same.
Installation: You can download both Spaceship Voyager and Raiz Invest in the App Store or Google Play, free of charge.
Summary
If our Spaceship Voyager app review tells you one thing and one thing alone, it's that you don't have to be a big-time investor just to play the game. That starts with the unbeatable fee structure and extends to the two portfolios, which aim to provide relatively high returns.
On the other hand, the general lack of options might leave you feeling like you don't have a firm grip over your investments. In that scenario, you should consider setting up a trading account through a third-party platform.
At the end of the day, you should ask yourself: are you an expert? If not, you might be better off leaving your money in the hands of a Spaceship manager.
You'll also like:
6 Best Private Members Clubs in Melbourne
Investing 101: How to Achieve Baller Status Faster
Invest in Liquid Gold with the Single Malt Whisky Fund
General FAQ
What is the Spaceship Voyager app?
Spaceship Voyager is an Australian-based investment app that consists of two managed funds. Both funds invest directly in individual stocks from Australia and around the world.
How do you use Spaceship Voyager?
Spaceship Voyager is an app and you would use it as such. Instal it for free through the App Store or Google Play and then link it to your bank account. Choose between two managed funds, submit an application, and then make a minimum deposit of just $1.
Does Spaceship Voyager pay dividends?
The Spaceship Voyager money managers treat any dividends as fund income and share that income amongst investors.
How does Spaceship Voyager make money?
Spaceship Voyager charges small fees on accounts with balances of over 5k.