Couple Trasforms Backyard into a Full-Scale British Pub
In the midst of a quarantine, it's nice to have skills that can be put to use to make the separation a little more bearable. Take, for instance, Mark and Amy Casey. Amy is a co-owner of a furniture painting business (Octavia Chic). Her husband, Mark, is a carpenter. Past projects for this couple included transforming one of the rooms in their Wigan, England, home into a Greek and Moroccan restaurant for their wedding anniversary. Another project saw their basement become a Spanish-themed restaurant. When friends saw what the Caseys had come up with, they commissioned them to create a cozy pub in their backyard.
You'll also like:
Margot Robbie's $4.5 Million LA Home is Up For Sale
This Glass-Bottomed House Dangles Precariously Off the Edge of a Cliff
Inside the $7.1 Million LA Mansion Leonardo DiCaprio Just Bought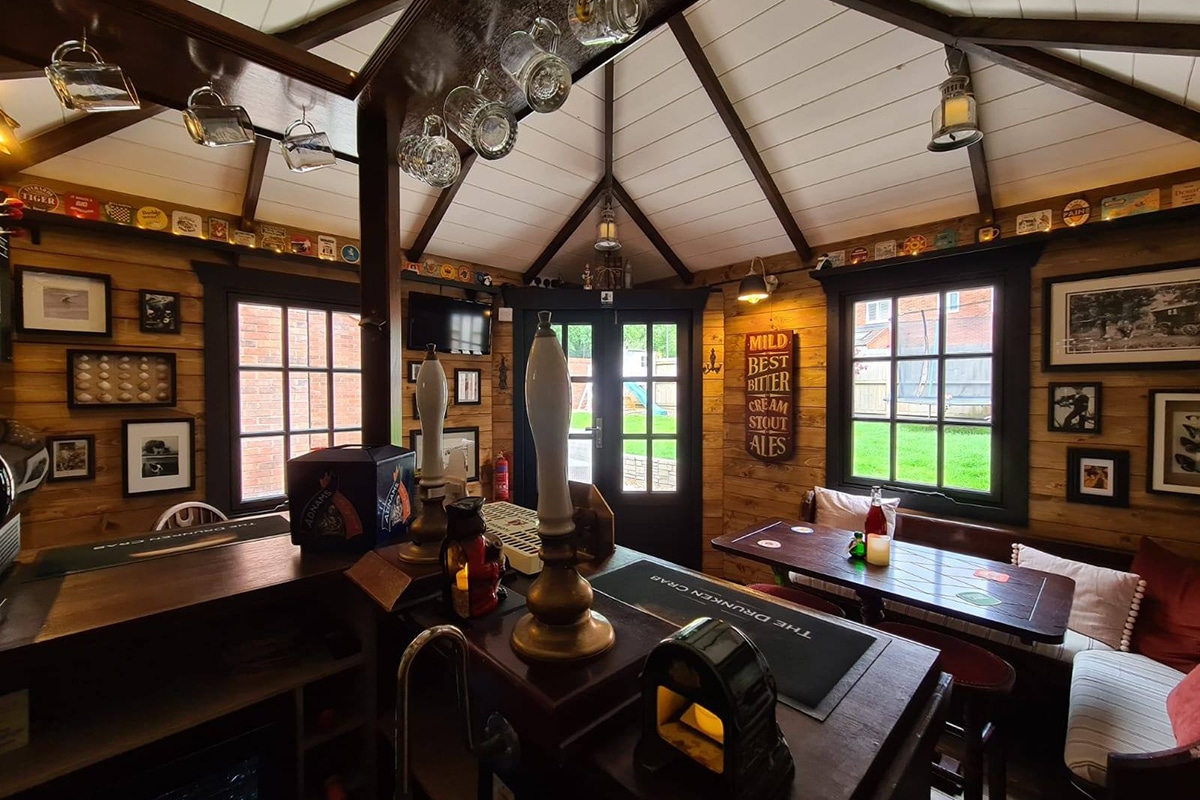 The Crabtrees, the friends of the Caseys, wanted the backyard pub as a place where they could visit with their mother, who had been diagnosed with terminal cancer. The Crabtree mother had always loved visiting with family over a pub lunch. Over the course of a month, Mark built the 11 by 11-foot wood structure from a kit. He also made the bar by hand and transformed an old church pew into a seating area.
Amy contributed by upholstering the bench with a comfortable cushion and then decorating the space with pub memorabilia, pictures, furniture, and other accessories. A handmade pub sign, along with a dartboard complete with a chalkboard and a fireplace, completed the look and feel. "There was a sense that you forgot where you actually —not just in the back garden. When all of the subtle lighting was on, our thoughts were, we have literally created a real pub," says Amy.
Since posting photos of the backyard pub online, Mark and Amy have received many questions and requests, and are currently working on a new project. In their downtime, however, you can bet that you will find them enjoying a pint in a certain backyard pub.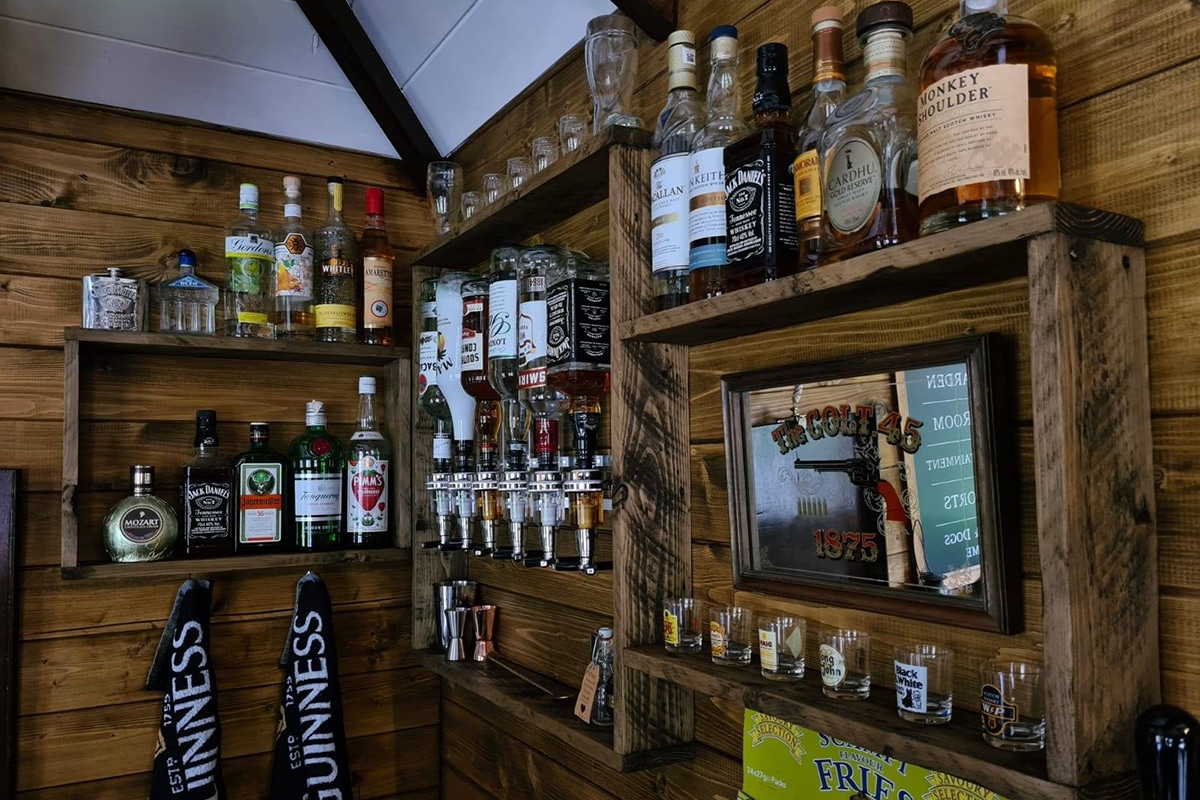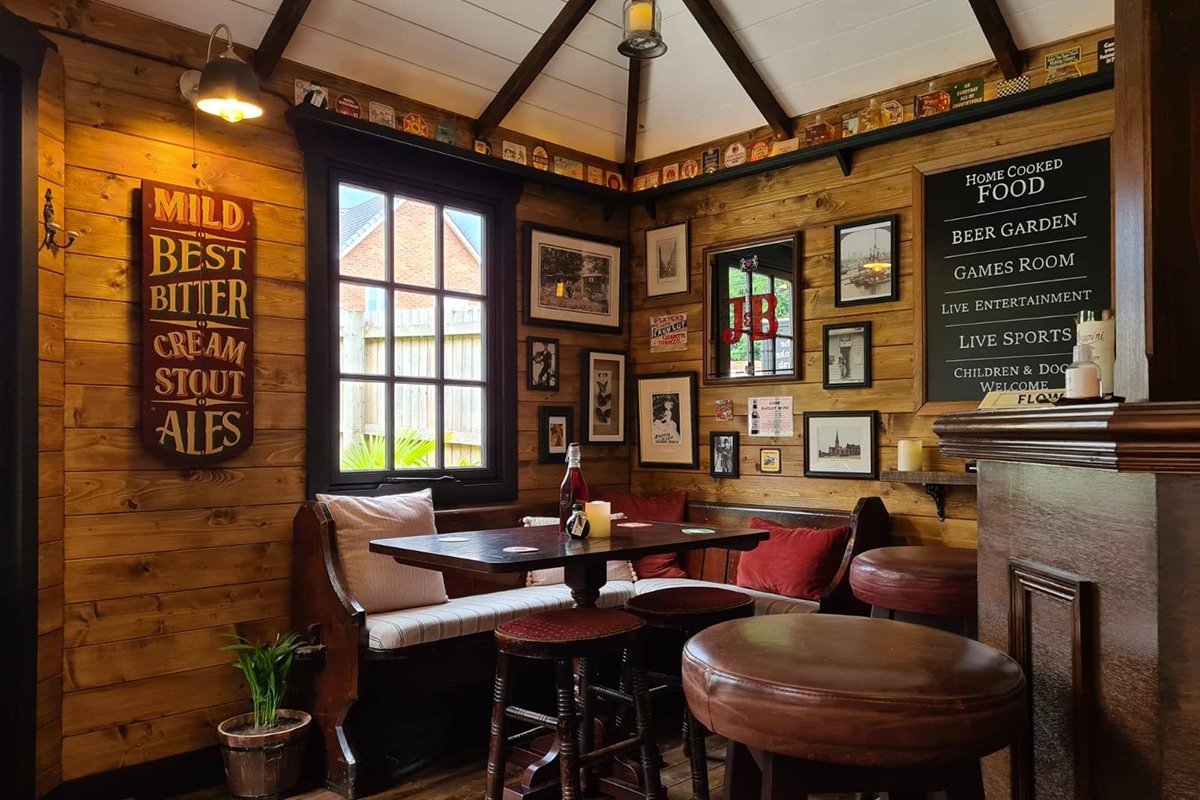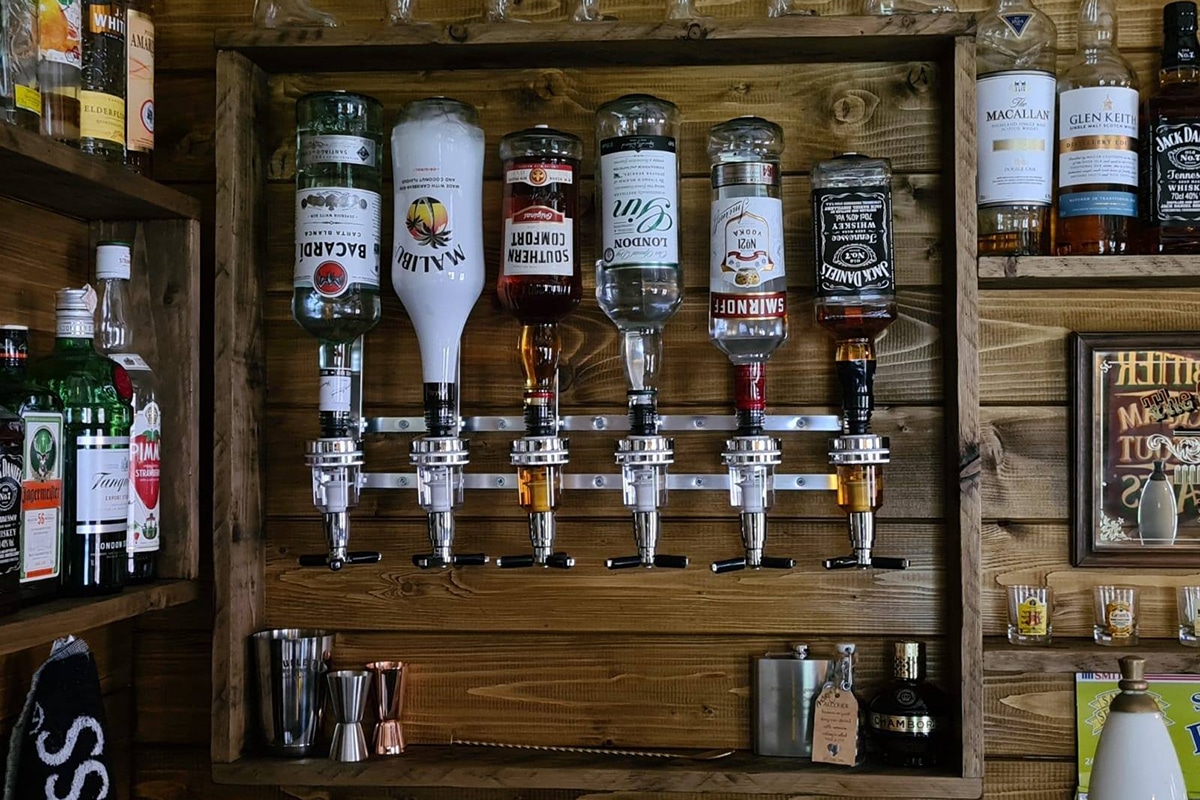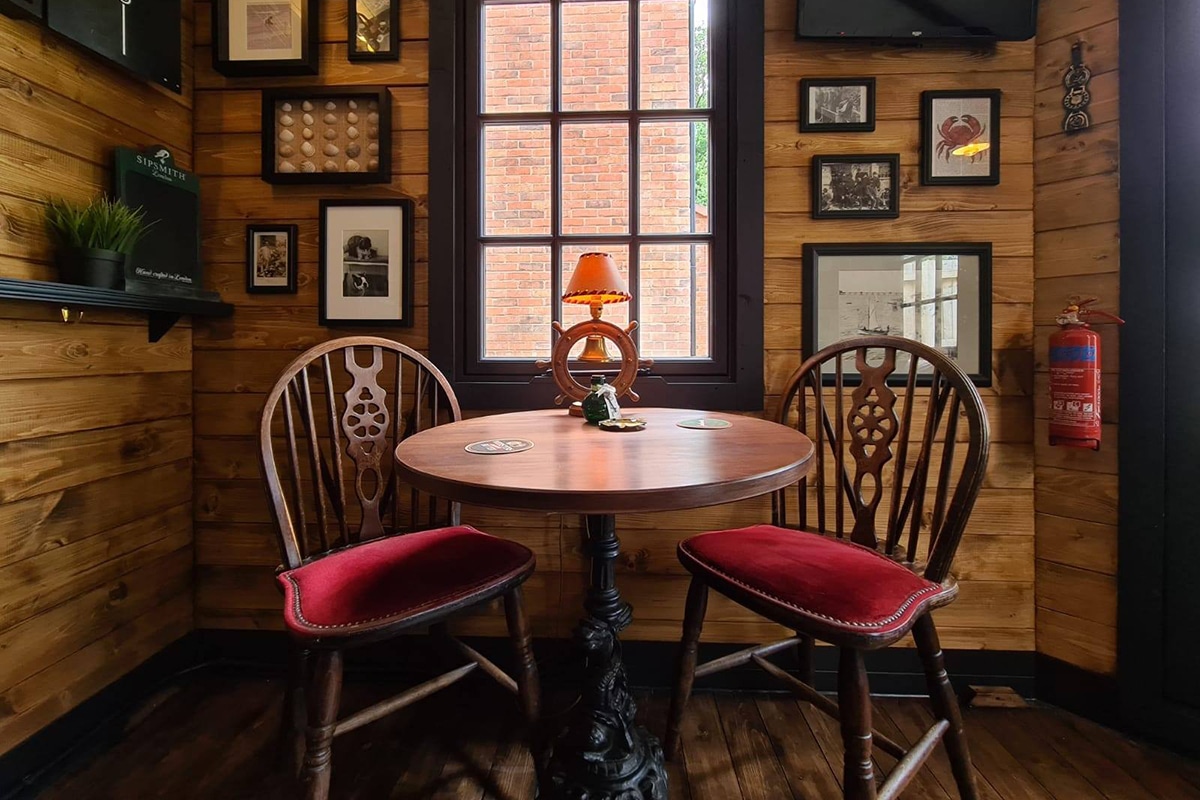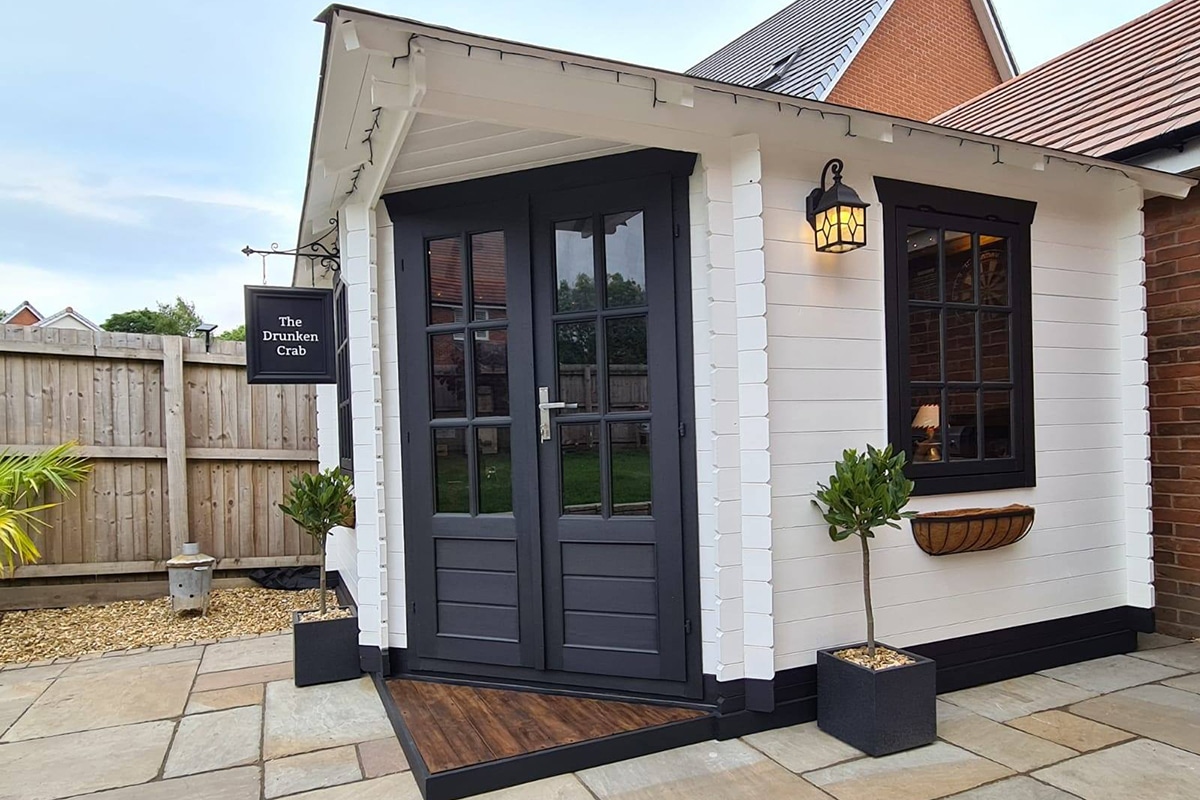 You'll also like:
Margot Robbie's $4.5 Million LA Home is Up For Sale
This Glass-Bottomed House Dangles Precariously Off the Edge of a Cliff
Inside the $7.1 Million LA Mansion Leonardo DiCaprio Just Bought