Ferris Bueller Inspired a $10 Million Dream Garage
It's an iconic scene from the classic 1980s teen comedy Ferris Bueller's Day Off. Bueller is in need of a car that will help him to pull off the trick needed to get his girlfriend out of class for a day off with him, so the intrepid teen turns to his friend, Cameron. As luck—and careful planning—would have it, Cameron's dad owns a 1961 Ferrari 250 GT California Spyder, which is stored in a custom garage built with the purpose of displaying the classic car.
Of course, the scene is memorable due to Cameron's revelation regarding his relationship with his father and the car, resulting in the car flying out the glass wall and down into a ravine. The Shiflet Group has worked out their own take on the Ferris Bueller garage, calling the USD$10 million dollar structure the "Dream Garage."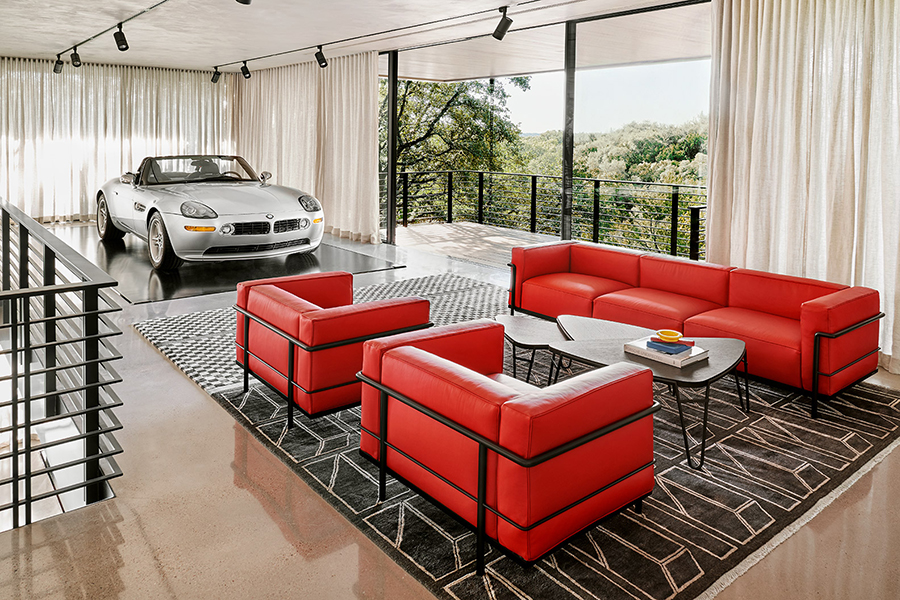 The Dream Garage was built in Austin, Texas, to house a multi-million dollar collection that consists of BMWs and Porsches. "I knew the homeowner had an affinity for the '80s, so the goal here was to tip our hats to the movie Ferris Bueller's Day Off and luxuriate on that theme," explains Michele Lorenz, the creative director at Mark Ashby Design, who collaborated with Algleish Construction and Shiflet Group Architects on the project.
The structure includes a state-of-the-art sound system as well as a lift that brings vehicles to the second floor. A two-floor garage? Nope, it's actually three stories tall. The building is decked out in luxurious furniture as well as rare restored, vintage BMW art and Andy Warhol wallpaper. There's even a neon sign done in the client's own handwriting that reads, "Live for the journey, not the destination."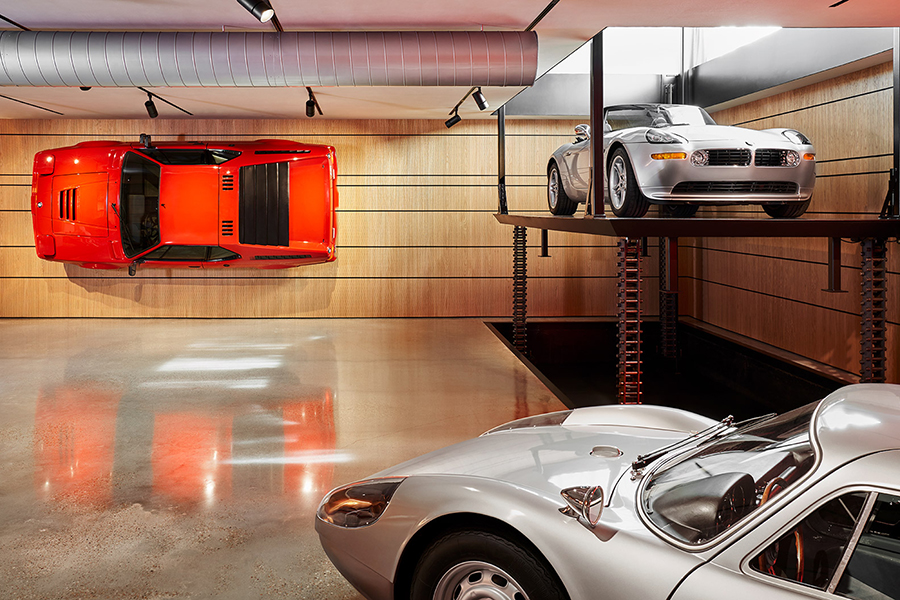 As Ferris himself would put it, this dream garage is definitely choice—now if we can just make sure that none of those classic cars go flying out the window while trying to reverse the odometer.