Robert Downey Jr.'s Insane Collection of Classic Cars is Up For Grabs
Robert Downey Jr. and a team of experts have modified six classic cars from his personal collection, reducing their carbon footprint and making each iconic car more eco-friendly. Turns out, the former Iron Man has an arc reactor of gold. All six eco-modified restomods will be given away over the course of a year, with drawings set to take place once a month, beginning in February 2024. Proceeds from the sweepstakes benefit the FootPrint Coalition, a nonprofit organisation focused on technologies to help the environment and founded by RDJ himself. Car enthusiasts, prepare to drool.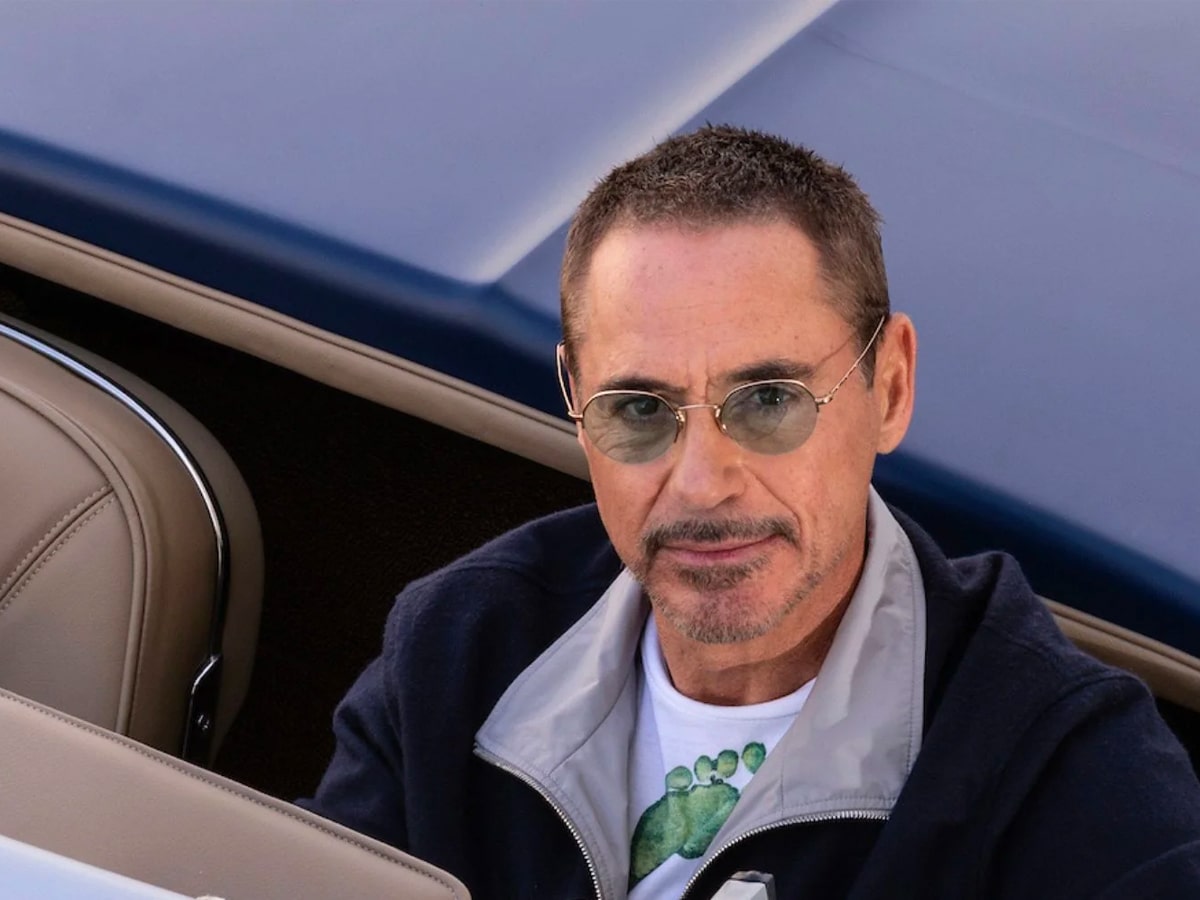 Downey's Dream Cars, a multi-part docuseries (now available on Max), follows Downey Jr. and his team of experts through the modification process, which preserves each car's power and style. The list of cars includes:

1965 Chevrolet Corvette Convertible
RDJ's dream Corvette has a 327 cubic inch engine with 300 horsepower and two speed powerglide automatic transmission. Its original color was 'Glen Green' with a saddle vinyl Interior. Changes included replacing the 327 small block engine with a modern electric motor and installing a one-of-a-kind mushroom-based interior. Shrooms anyone?
Original MSRP: USD$4,321
Modification hours: 2,450
Current value: USD$200,000

1966 Buick Riviera
RDJ's dream Riviera is from the first year of the second generation for the Riviera. Its original colour was 'Burgundy Mist' with a black vinyl interior. Among the eco-friendly changes were replacing the stock 425 cubic inch V8 engine with a first-generation modern hybrid engine and adding a first-of-its-kind prototype Aclima air quality sensor, so you can breathe easy.
Original MSRP: USD$4,408
Modification hours: 2,225
Current value: USD$150,000
Related:Man Of Many Builds – 1972 BMW 2002 (Part 3: The Dip)

1969 Mercedes Benz 280 SE
RDJ's dream Mercedes is from the last generation of Mercedes automobiles that were hand-built and originally manufactured to go up to 130 mph. Modifications to the classic Benz included installing a modern diesel engine, converting the fuel system to biodiesel, and replacing the suede interior with one made from recycled plastics. "The best or nothing."
Original MSRP: USD$6,461
Modification hours: 725
Current value: USD$100,000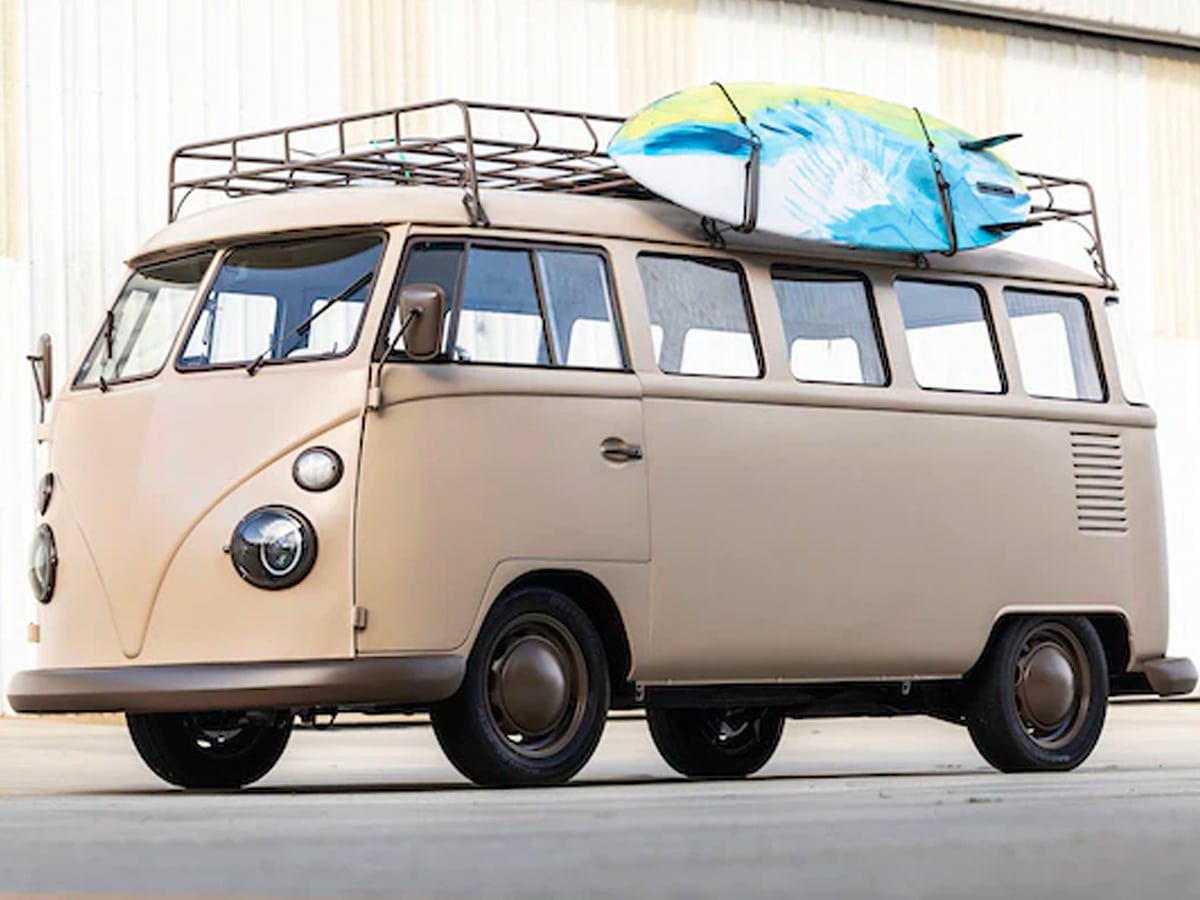 1972 VW Bus
RDJ's dream VW Bus was originally manufactured with the same engine as the Beetle. Its large interior can fit your whole crew – up to nine people. Modifications included replacing the 1100 CC air-cooled engine with an EV West electric motor conversion and custom battery rack, and adding a solar-powered electric barbie that slides out of the back of the bus.
Original MSRP: USD$3,848
Modification hours: 3,850
Current value: USD$200,000

1972 K-10 Pickup
RDJ's dream K10 is from last year of the fourth generation Chevy pickup series known as the "Action Line", new features included padded dash boards, energy-absorbing steering wheels and dual master-cylinder brake systems. modifications included turning it into a full EV pick-up with custom electric motor and battery pack.
Original MSRP: USD$2,796
Modification hours: 3,725
Current value: USD$200,000

1985 Chevrolet El Camino
RDJ's dream El Camino was first introduced in 1959 in response to Ford's wildly successful Ranchero. Never intended to be a true off-road vehicle, RDJ's El Camino was modified to handle light off-road duty. Modifications included replacing the stock engine with a modern 4-cylinder Chevy turbo truck engine and adding a solar-powered bike rack in the bed of the car.
Original MSRP: USD$8,933
Modification hours: 2,845
Current value: USD$175,000
Downey's Dream Cars
Each episode of the docuseries covers a different car, illuminating how it was re-engineered and modified. And all of the cars featured in the series are up for grabs in RDJ's sweepstakes. Some lucky people are going to be living their best Tony Stark life. If only J.A.R.V.I.S. came installed on these bad boys.
"Making Downey's Dream Cars come true with Max was an education and a blast," Downey Jr. said. "Keeping these transformed classic vehicles for my own personal enjoyment would be a missed opportunity. All proceeds from the sweepstakes will go towards funding FootPrint Coalition's nonprofit organisation. Please enjoy the show on Max, and pretty please go to www.rdjdreamcars.com for a chance to win one of these now eco-friendlier cars."
"The goal of this yearlong sweepstakes is to raise significant funding to help environmental technologies to take hold in a more systemic way," Rachel Kropa, FootPrint Coalition's managing director of nonprofit and science said. "There are a ton of dedicated folks working on the sweepstakes and featured in this show, and they're only a tiny fraction of the millions of people who are actively volunteering their skills in restoring the planet. Our job is a race to curate the solutions that can change human systems in the timeliest manner – from research to rollout to new normal."
To learn more and participate in the sweepstakes (with or without donating), head to the link below.