Doer Compact Tool Kit Kills the Tool Shed
Stellen is out to ensure that you never say, "I don't have a tool for that." To do so, they've created a "super compact, portable, quality toolshed." This Doer Compact Tool Kit consists of all the power tools you need stored in a box roughly the size of a microwave oven.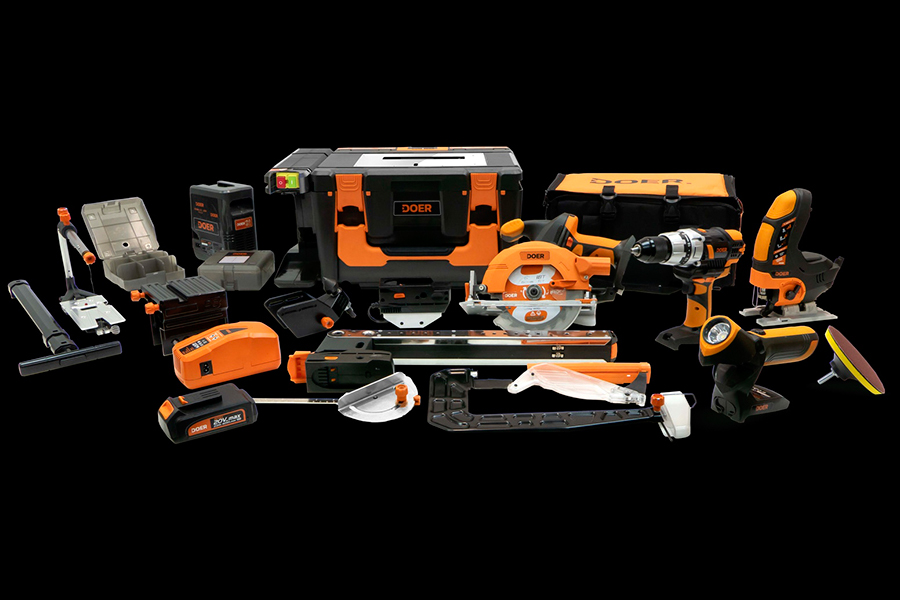 The Doer Compact Tool Kit contains 12 different power tools—a hammer drill and driver, a drill press, a jigsaw, a scroll saw, a circular saw, a table saw, a hotwire cutter, a table hotwire cutter, a table sander, a mini lathe, a work light, and a lantern. All these tools fit into the Doer Box, which measures 53cm by 25 cm by 36 cm. The system is based around the Unigrip—an interchangeable handle that connects the battery to the tool. The Unigrip clips onto the drill, circular saw, hotwire cutter, jigsaw, and light to power the different units. In turn, each of these tools connects with the box to create the table saw, table hotwire cutter, lathe, scroll saw, and sander.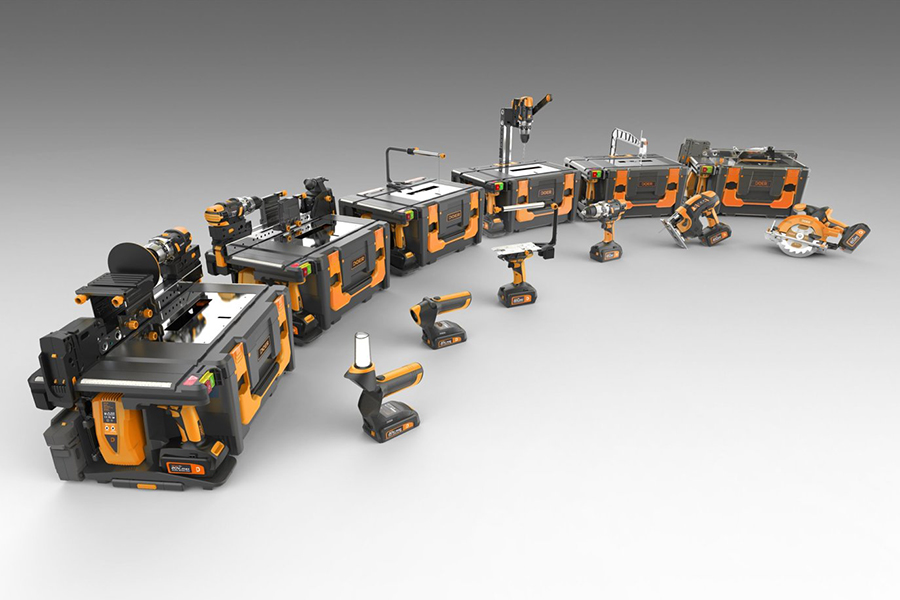 The entire unit is extremely portable. It comes with wheels and a telescopic handle that quickly turns the Doer into a trolley. Compartments on the back of the box provide space for storing tool bits and blades. It also comes with a protractor that doubles as a miter slide for the table saw, as well as a push stick that also works as the lever for the drill press. The unit works with batteries and comes with both a 1.0 and a 4.0 Ah lithium battery. The batteries have a one hour charge time. You can also plug the Doer directly into a wall outlet using the AC/DC converter.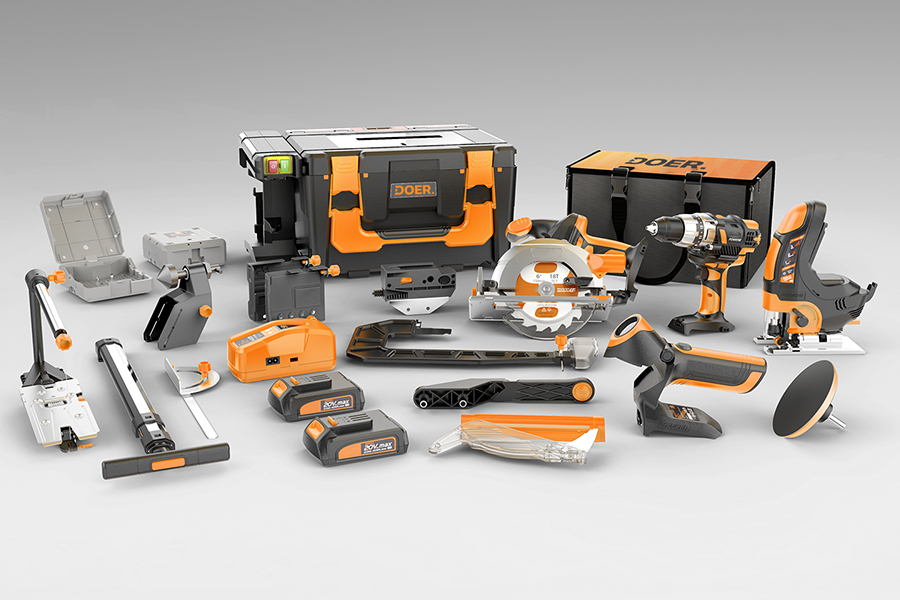 Stellen is offering the Doer Compact Tool Kit in number of different configurations ranging in price from $499 to $699—that's an entire shed of tools for less than $700. And best of all, that shed is completely transportable and takes up very little space.
General FAQ
How much is a doer toolbox?
Stellen is offering the Doer Compact Tool Kit in different configuations for prices between $499 and $699
What is the use of toolbox?
A toolbox or tool kit helps organize, carry, and protect all your essential tools.