Your Spoilt Brat Will Love Bentley's Mulliner-Inspired Tricycle
A few months ago, I had the opportunity to ride shotgun in a Bentley Continental GT Mulliner. One of my colleagues was reviewing the car, and he gave me a lift home one night after work. While it was only a short drive, the experience produced something inside me that I'll never forget for as long as live…
To put it lightly, the vehicle's blend of luxury and performance seduced me akin to the One Ring's allure over Gollum. The memory is a little foggy but I'm pretty sure the words "my precious" escaped my lips at one point. And with every wheel revolution, a growing sensation of superiority and power embedded itself into my soul.
As I gazed out of the beautifully crafted passenger side window, the onlookers on the street started to resemble medieval peasants, their eyes fixed as if witnessing a king passing by on horseback. For the first time in my life, I felt worthy, like the 30-year hole of inadequacy had finally been filled. The next thing I knew, villainous laughter erupted from my belly with thoughts of conquest and world domination on my mind.
And guess what? Your toddler can now enjoy a similar experience thanks to Bentley's brand-new 6-in-1 Mulliner Tricycle, inspired by the Continental GT Mulliner. So dress them up in their finest, complete with a Louis Vuitton diaper and a Chanel bib, and indulge your youngster in unadulterated snobbery. Let's take a look at what little Archer (we assume that's his name) has waiting for him.
MORE: Balmain's Paris Fashion Week Collection Stolen in Horrific Hijacking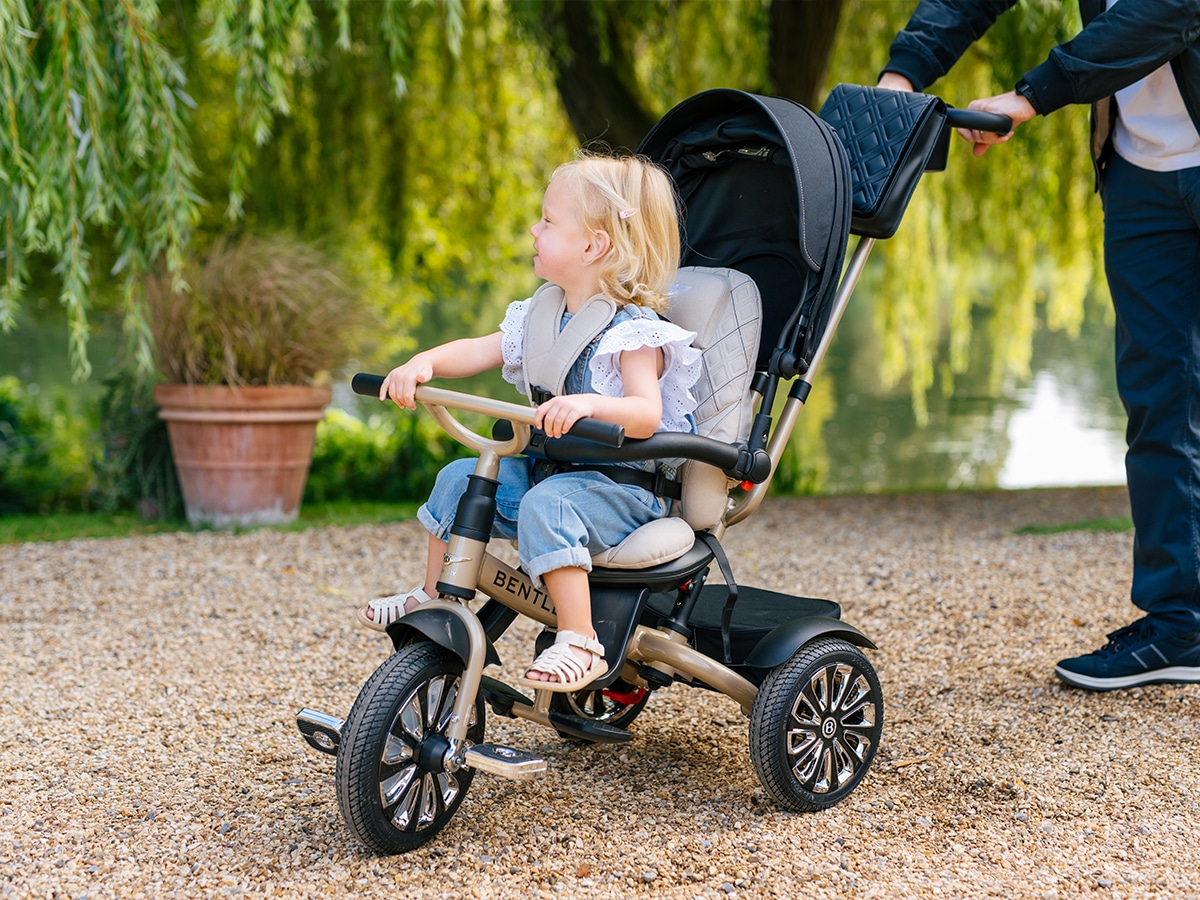 In all seriousness, this tricycle looks awesome. For parents and kids who like to stroll in style, the 6-in-1 has been designed to grow alongside your kid in true Bentley fashion. With the seat facing the parent, the stroller mode is perfect for young infants from six months up, making sure they get all of your attention.
Rotate the seat and as your little one's legs grow long enough to reach the pedals, a handlebar clutch engages, ensuring you maintain control. When your child is ready to embark on their independent adventures, they can take charge of the trike and start hooning. To prioritise your child's safety, the updated 'Bentley' magnetic buckle pairs seamlessly with the elastic five-point belt. However, air bags are not included.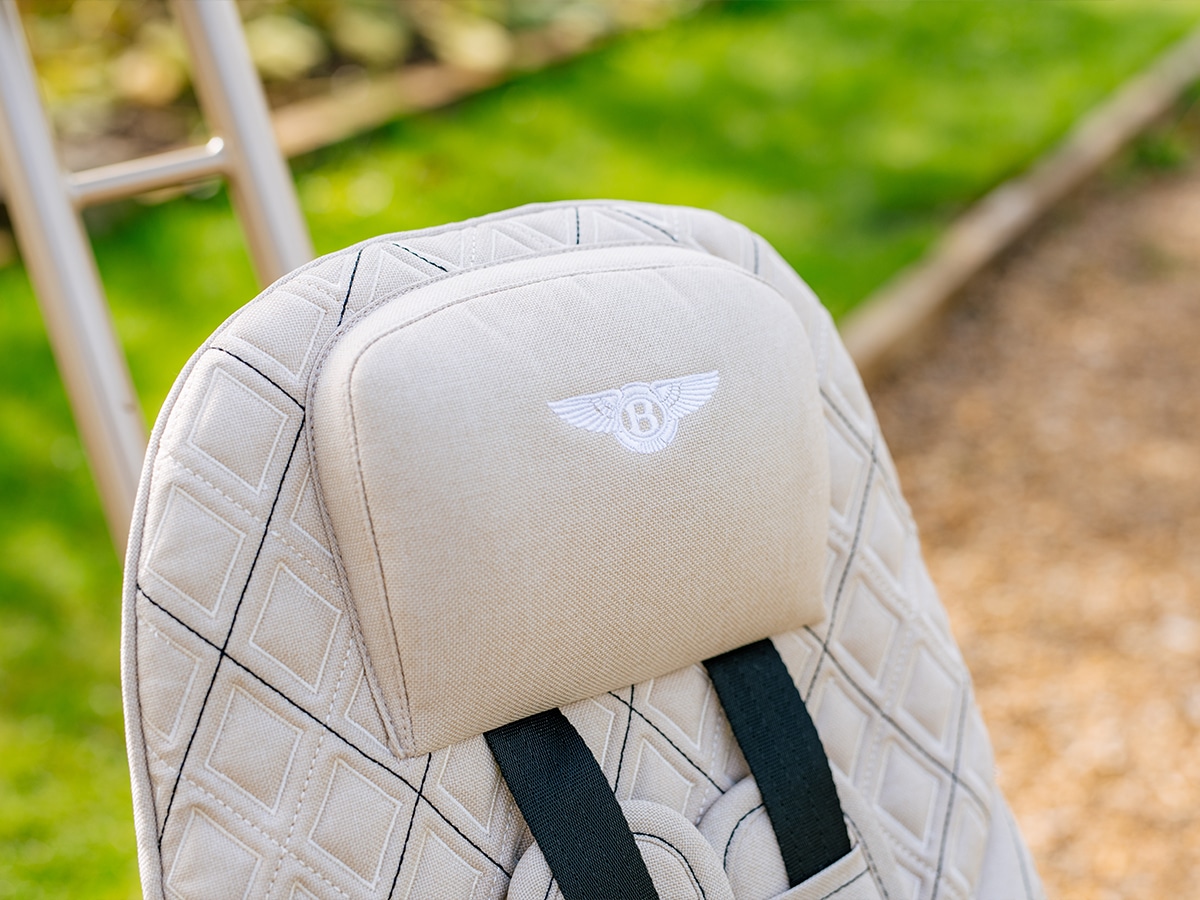 Inspired by Bentley's elegant Mulliner cars, this trike introduces a specially designed seat that replicates the shape of the vehicle's seat, complete with added soft inserts for enhanced comfort. Best of all, its design incorporates one of Mulliner's distinctive elements – diamond-in-diamond handmade quilting – and proudly displays the Bentley badge stitched onto the soft headrest.
---
Featured Video from Man of Many
---
The tricycle's air-pumped wheels follow the Continental GT Mulliner wheel design to a tee, with a Bentley logo in the middle surrounded by the 'Bentley Mulliner' wording – just like you would find on the wheels of the original Mulliner car. The wheel-centre cap ensures the 'B' badge is always in the motionless upright position, even when the trike is riding.
The commitment to luxury and perfection in each trike is further exemplified by several new Mulliner features. These encompass a chrome emblem adorning the trike's hood, a diamond-in-diamond quilted push handle bag, and a distinctive White Sand colour option. Additionally, the new metal pedals replicate those found in the Mulliner cars, featuring an anti-slide design. A footrest and detachable push handle allow you to assist younger children as they learn to ride.
For added convenience, a retractable sun canopy shields your child from the sun's harmful rays, and a rear storage basket provides ample space for drinks, snacks, toys, or any other essentials.
You can purchase the Bentley 6-in-1 Mulliner Trike for £595 (AUD$1,145), which is pretty cheap relative to the real thing. Happy strolling, snobs (kidding)!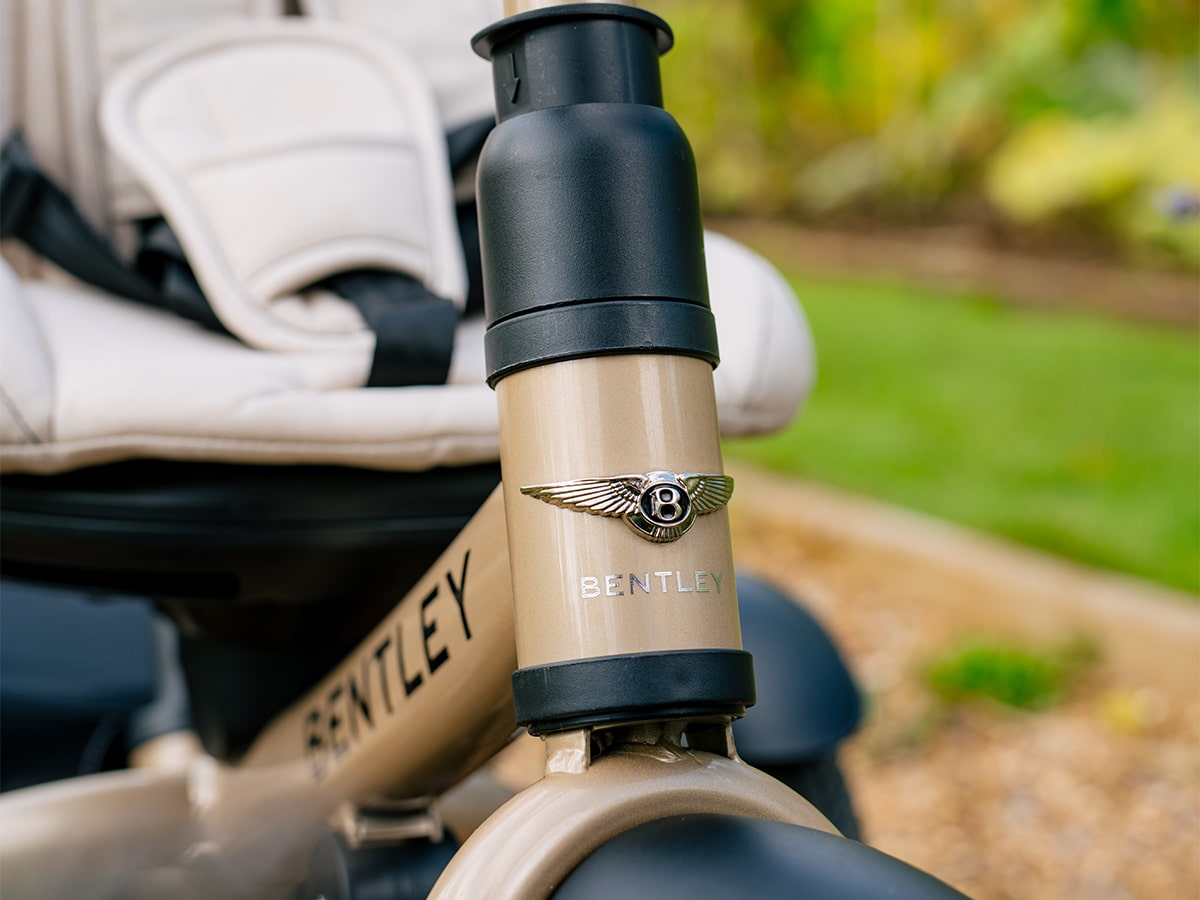 You'll also like:
Bentley Provides Exclusive Clients with an Extraordinary Journey Through New Zealand
Inside the Bentley Record Room: Luxury Automaker's 'Most Lavish' Private Members Club
This $300,000 1961 Bentley Continental is the 'Rarest Vehicle' Ever Electrified
---
Featured Video from Man of Many