Dynamic Global 330 Yacht Makes Use of Bentley Aesthetics
If you're going to ask someone to shell out $20 million for an explorer yacht, then you're going to make sure that you're only using the best materials and the highest quality furnishings throughout. Dynamiq, a superyacht builder based in Monaco, recently announced their Global 330, which prominently features items and designs from Bentley's line of furniture. The Bentley Home collection prominently displays a quilted pattern, just like all the materials used in the brand's lineup of luxury cars and SUVs.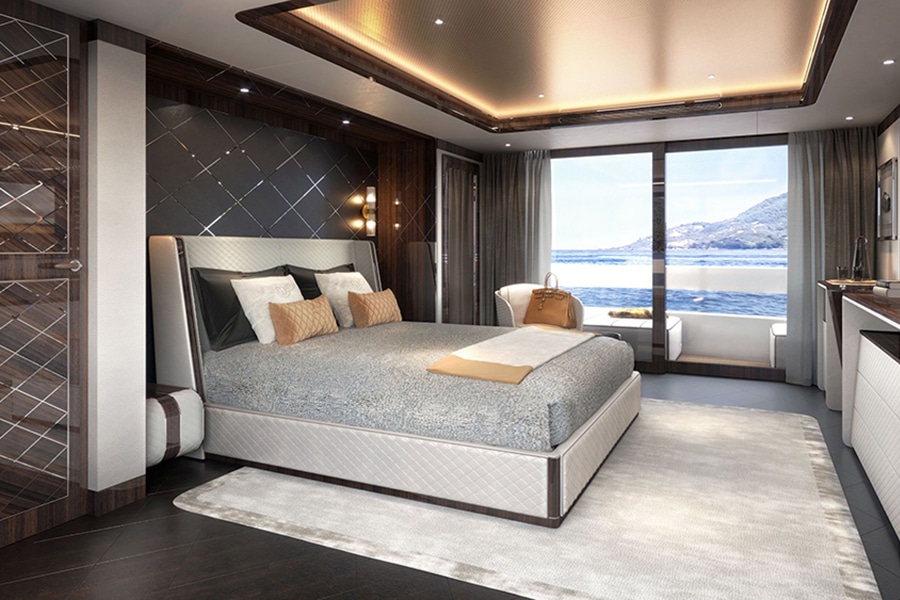 Dynamiq teamed up with Dutch naval architect Van Oossanen for the Global 330. The pair have worked together before, creating some pretty impressive offerings, but the Global 330 is something new. "We've been looking at the explorer market for quite a while and decided to come into the game with something completely different for our adventurous clients. Instead of slow, steel-hulled explorers with the typically commercial styling, we drew on our forward-thinking approach to create a fast and modern series of vessels," explains Dynamiq CEO Sergei Dobroserdov. That "forward-thinking approach" made use of Dynamiq's patented Hull Vane foil, which allows for an extra wide beam of 8.5 meters and a fast displacing hull. The hull itself is made of aluminum, cutting down the weight considerably.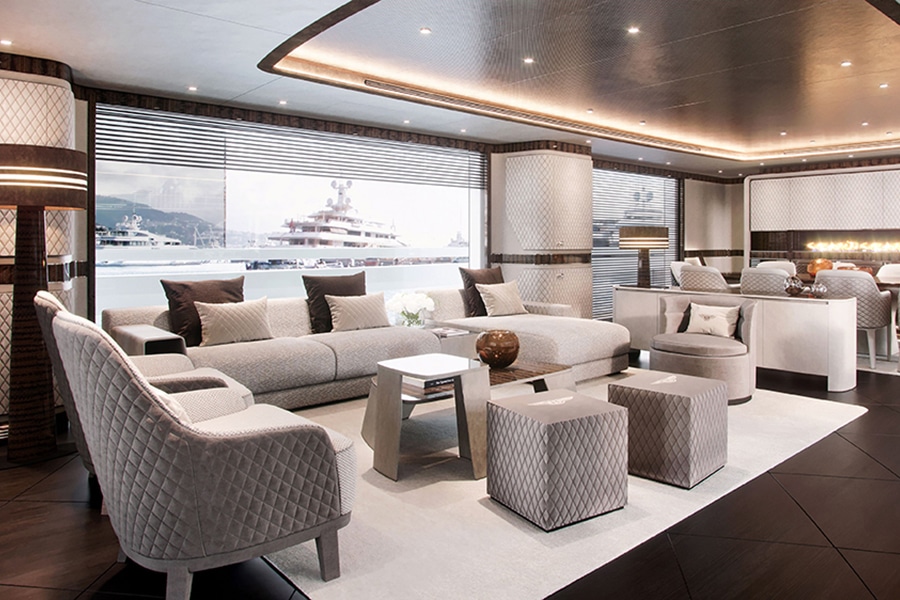 The yacht also features an underwater wing. This wing, mounted under the stern and behind the props, helps to dampen roll and reduce drag to improve fuel efficiency. That fuel efficiency is important, considering the yacht is powered by twin MAN V8 diesel engines. Even with the power to propel the Global 330 up to 16 knots, the engine can be throttled down to just 10 knots where it uses fuel at a rate of about 60 litres an hour. That means you can get a range of over 6,437 kilometres.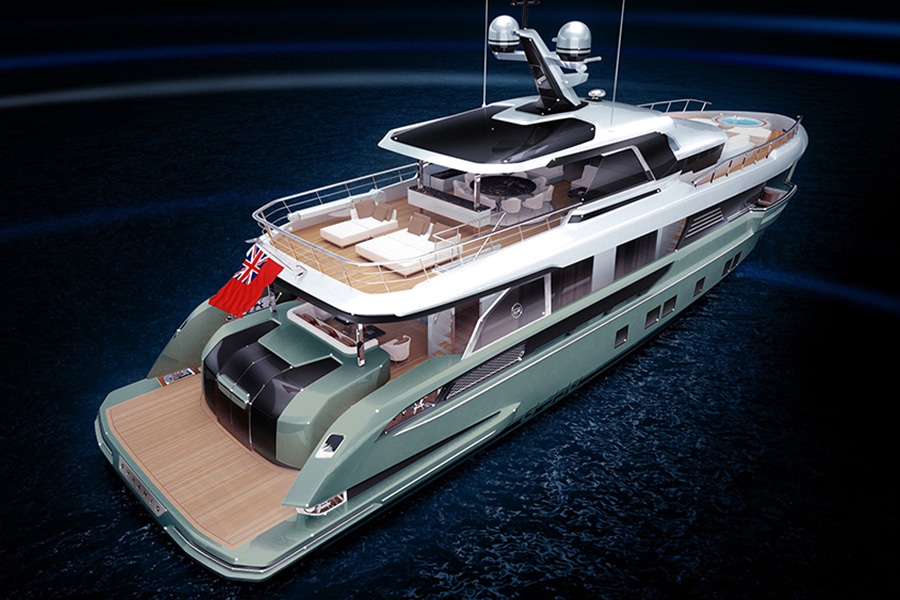 The Global 330 has a large presence, measuring in at 33 meters in length. Even with that length and its extra width, the yacht only has a draft of 1.75 meters, which means it can get into places other yachts can without tearing up whatever is below it. The yacht has a tall bow with a deck and a spa pool as well as a huge saloon. There are five guest staterooms, including a main-deck master with two fold-out balconies.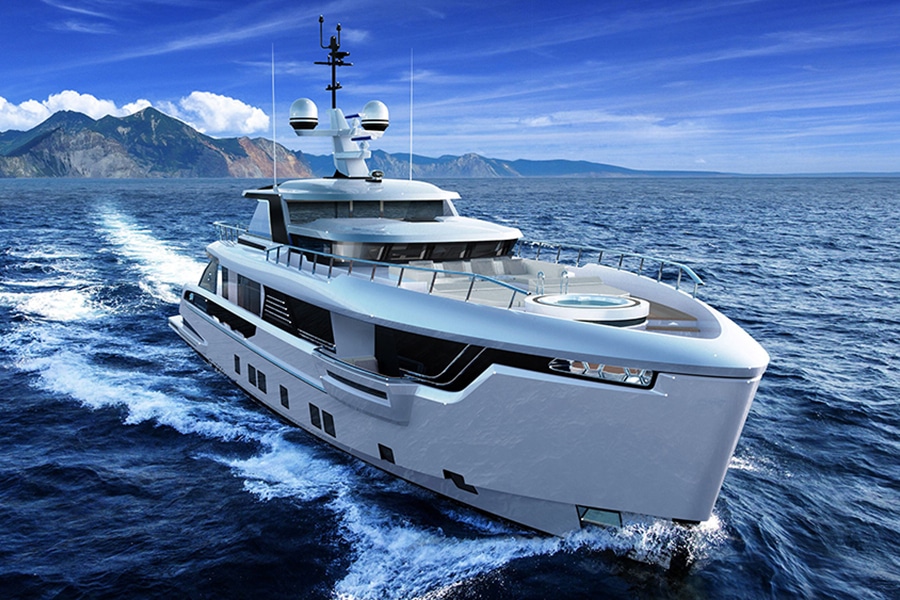 In short, there's plenty more than just Bentley furnishings to justify that $20 million price tag.