A $15 Million Superyacht-Styled Bar is Headed to Sydney Harbour
There's nothing quite like taking in the stunning sights of Sydney Harbour, unless of course, you get to do it cocktail in-hand, aboard a world-class superyacht. The Jackosn is the all-new superyacht experience set to hit the iconic Circular Quay this summer, bringing a harbour dining and bar offering that is unequivocally luxe.
Specially designed for Sydney, the $15 million vessel stands tall amongst the sea of towering ships. Copping a versatile events deck alongside a sophisticated restaurant, The Jackson offers a rare opportunity to indulge in the high life, but the jewel in its crown sits atop. A stunning cocktail bar sits pride of place on the top deck, offering guests the very
best viewing position of Sydney's spectacular Harbour. According to Nick Lester, general manager of the new brand, the vessel was named after the iconic waters of Sydney Harbour (AKA Port Jackson).
"Everyone knows that Sydney looks its very best from the water so we were inspired to bring a harbour dining and bar experience like no other for all Sydneysiders and visitors alike to enjoy," he said. "Not everyone can afford to charter a superyacht, so we have created an accessible luxurious experience that currently doesn't exist."
In terms of food, The Jackson has gone all out, bringing seafood chef Tom Kime along for the ride. The curated menu is set to celebrate the best of local produce, sourced fresh and crafted to suit the uniquely high-class environment. According to Lester, The Jackson is also aiming to revive Sydney's nightlife.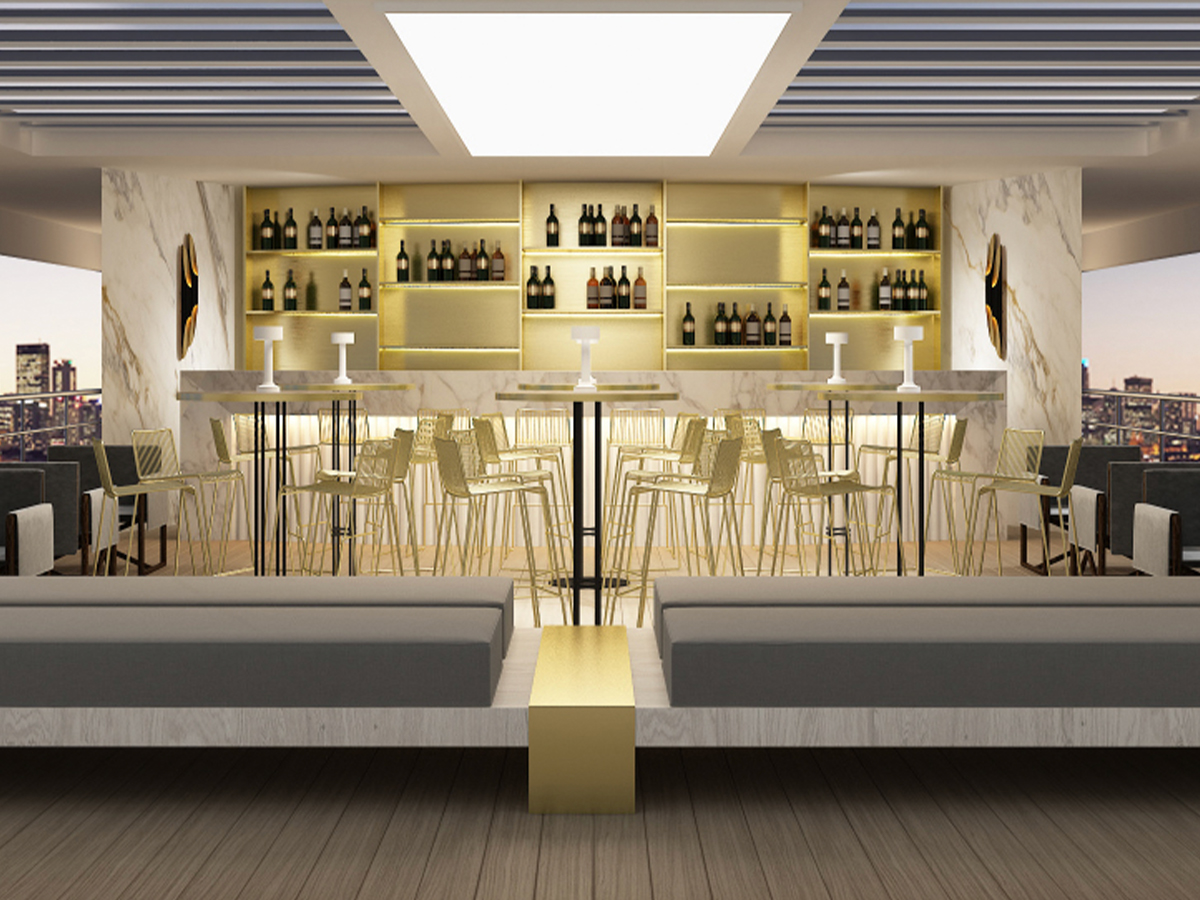 Exclusive use of the whole vessel has capacity for over 500 guests cocktail-style, whilst the events deck offers unspoilt floor-to-ceiling views of the harbour. There is also intimate private rooms with access to the balcony, state of the art audio equipment and enough room for a seriously balling wedding. Best of all, you can even score pickup courtesy of The Jackson's dedicated tender.
"The Jackson has its own dedicated luxury tender, the Jackson Flyer, which will provide a deluxe alternative to water taxis for guests to board at scheduled pick-ups from Manly and Rose Bay or disembark at a time that suits them," Lester said. "We can't wait to welcome Sydney-siders back to the harbour on The Jackson this summer as it promises to be the best spot to catch up with friends and loved ones, and celebrate reconnecting after the tough year everyone has had."
The Jackson will arrive in Sydney in late December with bookings available for the first departures in late January 2022.
You'll also like:
A Hidden Warehouse Gin Distillery Just Opened in the Heart of Sydney
A 'World-First' Luxury Coffee Lounge Just Opened in Sydney
Swing for the Fences at Sydney's New Cricket-Themed Bar and Grill