Aptly Named – The Ego Superyacht Catamaran Concept
Designer Mauro Giamboi labels his latest concept as a less formal form of yachting. If this yacht had human qualities, it's pure aesthetics showcases its egotistical nature that loves to live the luxurious life. The Ego Superyacht Catamaran concept vessel is 36 metres long, with three decks and a beam of 12.8 metres. Giamboi's main aim with this vessel was to create as much deck space as possible.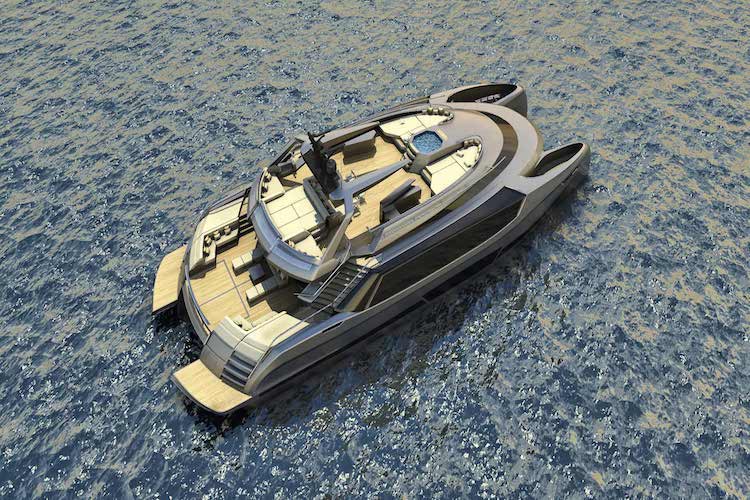 He created a three-deck catamaran with four guest cabins and living space to accommodate up to six people. There are two separate bows made from aluminium and composites that connect and increases the deck space when required for social occasions. It has cruising speed of 22 knots and features a hydro-jet that boosts the Ego to speeds of 25 knots for those living in the fast lane. As with anything so luxurious, it's only natural that it's fully customisable to the buyer's wants and needs.
The opulent and unique design of this vessel that is innovative in the use of space is something to expect from a designer who has won numerous international awards for his architecture and yacht design.