Subsea Victa is Part Submarine, Part Speedboat and All Super-Spy
It's almost James Bond-esque. You half expect Q to pop out and give a brief tutorial on how to properly use the Subsea Victa. The USD$9 million, 40-foot Victa can travel at 40 knots on the water, and then dive under the surface in a matter of just two minutes.
You'll also like:
Mazu 82 Yacht Comes Complete with a 'Bulletproof' Deck
Say 42 Superyacht is a 'Supercar' On the Water
Burgess' 'Ragnar' Yacht is a Modern-Day Norse Legend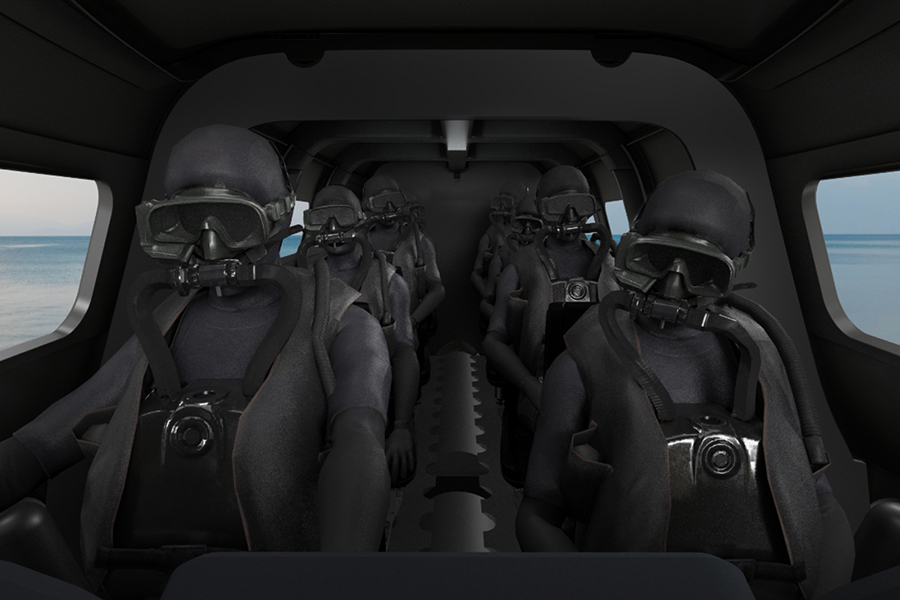 The Victa hails from the South of Englad, where it is currently undergoing its final test stages. Sea trials are expected to start in January, and buyers are already lining up to get one for themselves. Victa started out as a collaboration between military veterans and underwater pilots five years ago.
Since then, the boat's impressive technology has been undergoing tweaks and upgrades to get the boat to where it is today. "It's the most advanced craft of its type," says Scott Verney, the CEO of Subsea. "The two-minute transition time between surface and subsurface is groundbreaking. We've also mastered fly-by-wire sophistication to reduce pilot load."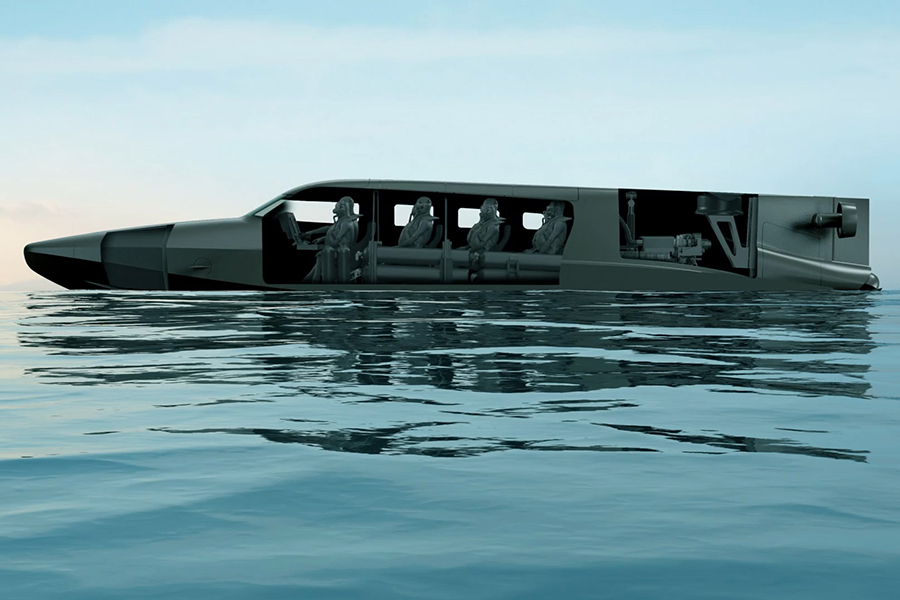 The Victa uses a multiplex controller that employs CAN technologies. SCISYS developed the command centre, which monitors all the inboard systems. The helm console has displays for performance, diagnostics, and crew status. Getting the Victa up to speed is a 725 horsepower Seatek diesel engine that mates with Kamewa water jets.
Underwater, the Victa is powered by 20 kW electric engines that can propel the submersible to speeds of 8 knots. There's room for eight divers, all of whom can be supported for up to four hours using the Victa's life support system. Passengers are equipped with breathing regulators as to when the Victa plummets under the waves, the interior fills with water, allowing the craft to reach depths of 98 feet below the surface.
While it may seem like the Victa is more equipped for secret ops and underwater missions, there's plenty of versatility here. "You can enjoy transiting along gently with a school of whales," says Verney, "seeing them under water is far superior than bobbing along beside on a boat."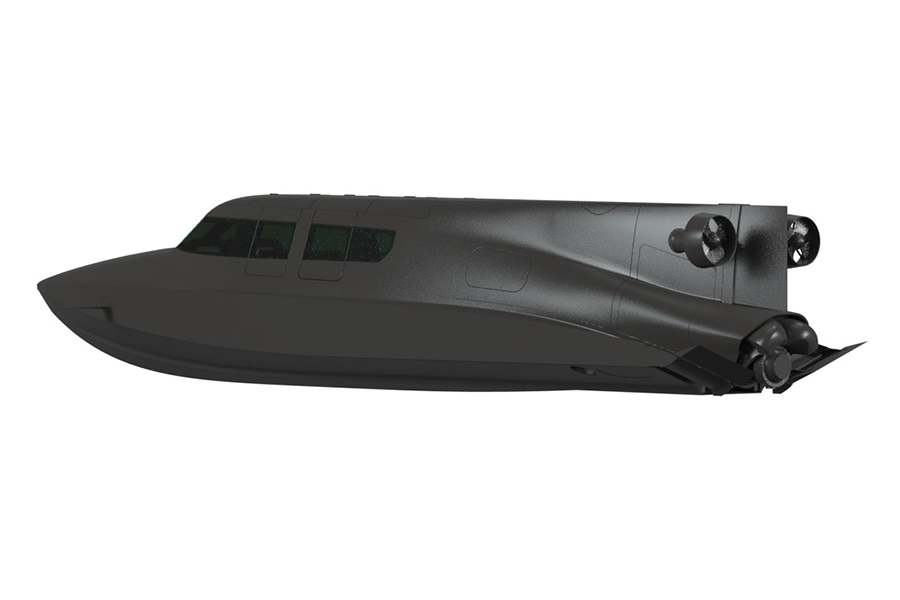 You'll also like:
Mazu 82 Yacht Comes Complete with a 'Bulletproof' Deck
Say 42 Superyacht is a 'Supercar' On the Water
Burgess' 'Ragnar' Yacht is a Modern-Day Norse Legend