2020 Porsche 911 Turbo S Unveiled
The curtains have been raised on the new flagship 2020 Porsche 911 Turbo S and we've got to say, this is one impressive beast.
While we already had a glimpse at what the 2020 Turbo S would look like, thanks to some leaked images online, what's under the hood has largely been under wraps. However, at an online event in lieu of the cancelled Geneva motor show unveiling, Porsche debuted the new flagship in all its glory.
You'll also like:
Ford's GT Supercar Get More Power in New Special Edition
2018 Mercedes-Benz G-Class 650 Selling for $1.8 Million
Peregrine Offers More than Power with Revenge GT 1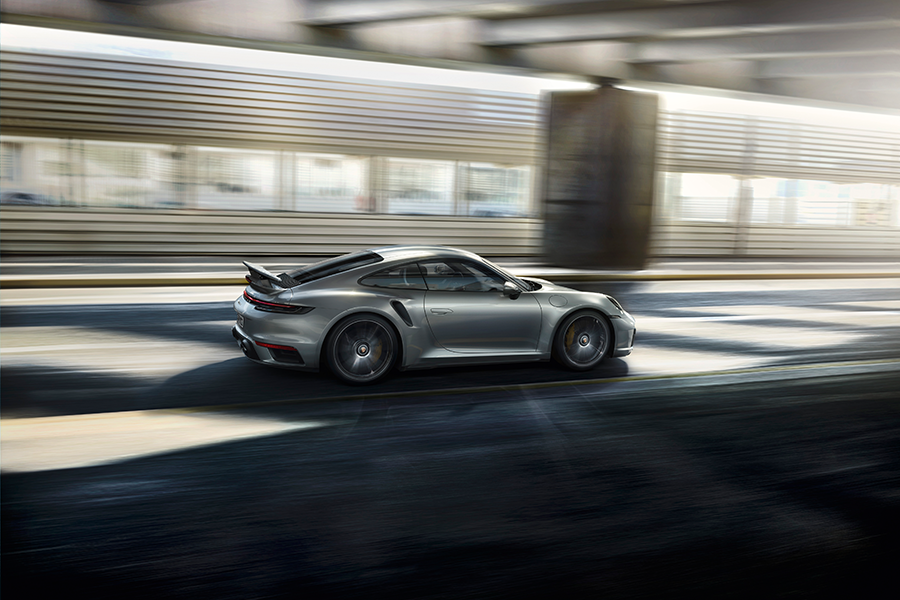 The new range-topping 2020 Porsche 911 Turbo S boasts a new 3.8-litre boxer engine with two VTG turbochargers, helping to push out  51 kW (70 hp) more than its predecessor. On top of that, Porsche's new baby now reaches 800-newton metres maximum torque for the ultimate power enthusiast.
Porsche has always been know for its prowess on the track and the new Turbo S is no exception. The turbo-specific eight-speed Porsche Doppelkupplung goes from zero to 100 km/h in just 2.7 seconds, which is 0.2 seconds quicker than previous models (zero to 200 km/h in 8.9 seconds or those with a death wish). Topping out at a max speed of 330 km/h, the new Porsche Turbo S is a serious piece of work, but the upgrades don't end there.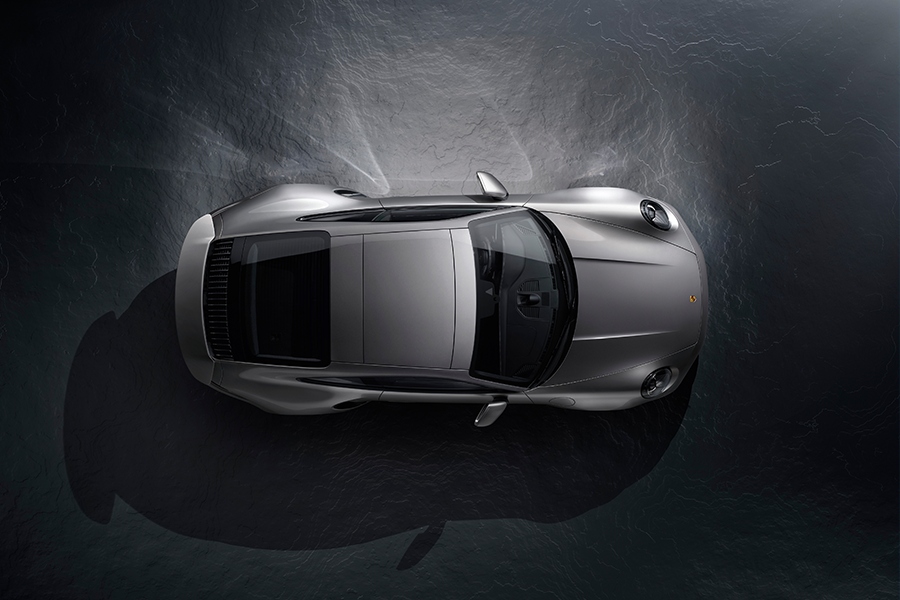 Porsche has redesigned the air cooling, adding four intakes; two incorporated into the rear engine compartment grille and two pulling air from the turbo intakes ahead of the rear wheels.
Two symmetrical turbochargers have also been included, with variable turbine geometry and larger dimensions replace the previous identical parts, with the compressor and turbine wheels now rotating in opposite directions.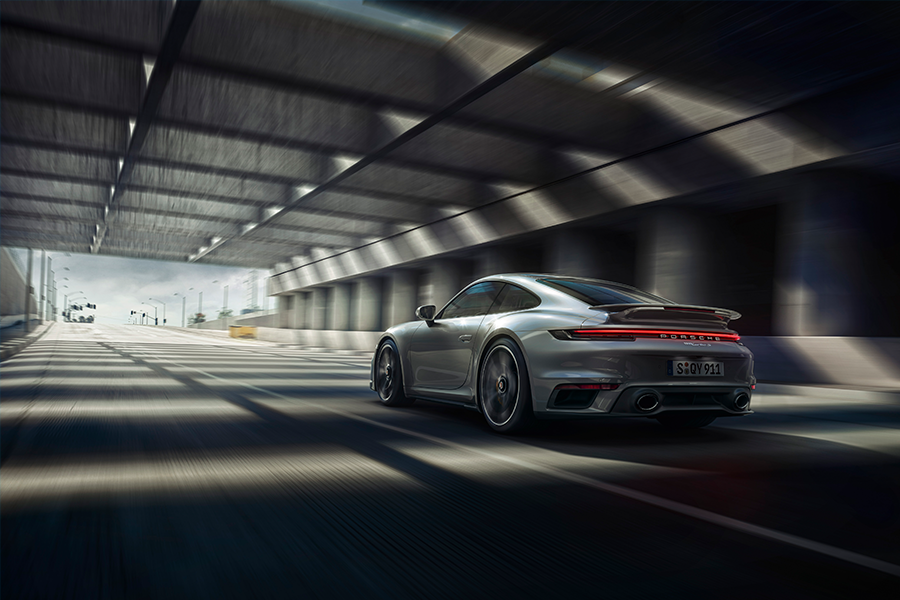 On the outside, the new Porsche Turbo S is a little thicker than previous generations. The diameter of the turbine wheels has been increased by five millimetres to 55 mm, while the 61 mm compressor wheel is now three millimetres larger, but Porsche hasn't forgone the iconic 911 sleekness, merely reimagined it.
The new Porsche Turbo S sees a redesigned, extendable front spoiler and the larger rear wing, delivering 15 per cent more downforce.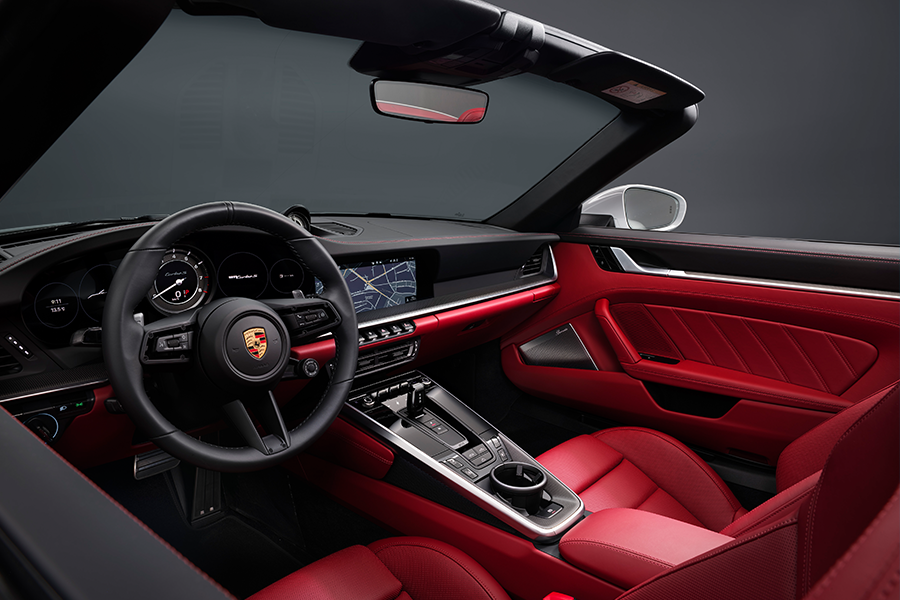 It's a smooth sophistication that only continues once inside. Drivers are met with a full leather interior and carbon trim in combination with light silver accents. Pair that with a GT sports steering wheel, sport chrono package with newly integrated Porsche Track Precision app and a fully integrated BOSE Surround Sound system, and the 2020 Porsche 911 Turbo S might be one car you never want to get out.
The 911 Turbo S Coupé will be available in Australia at a price of $473,900. The 911 Turbo S Cabriolet will be priced at $494,900
2020 Porsche 911 Turbo S Specs:

3.8-litre boxer engine with two VTG turbochargers
800-newton metres maximum torque
Max speed of 330 km/h
New four intake air cooling system
Full leather interior
18-way adjustable sports seats
10.9-inch centre screen
GT sports steering wheel
Porsche Track Precision app
BOSE® Surround Sound system.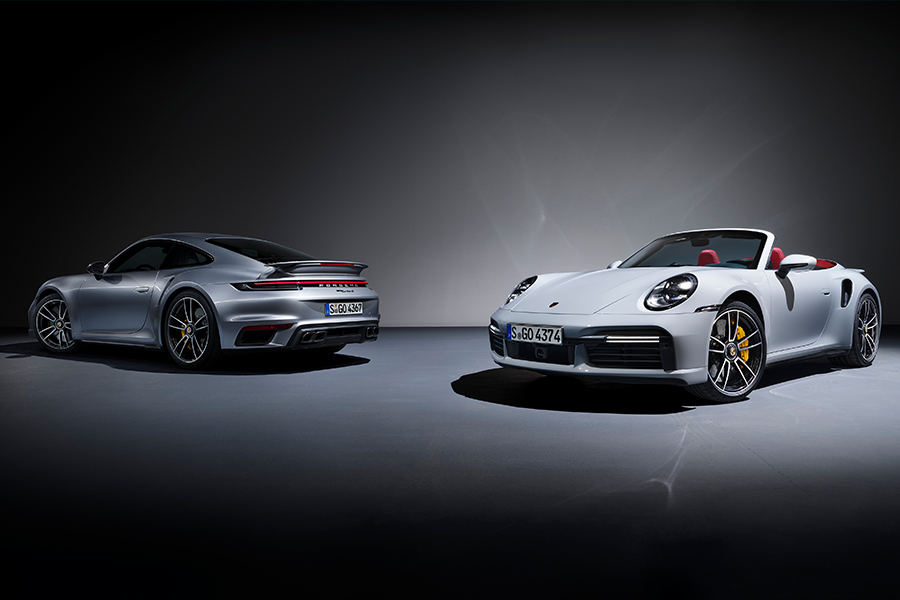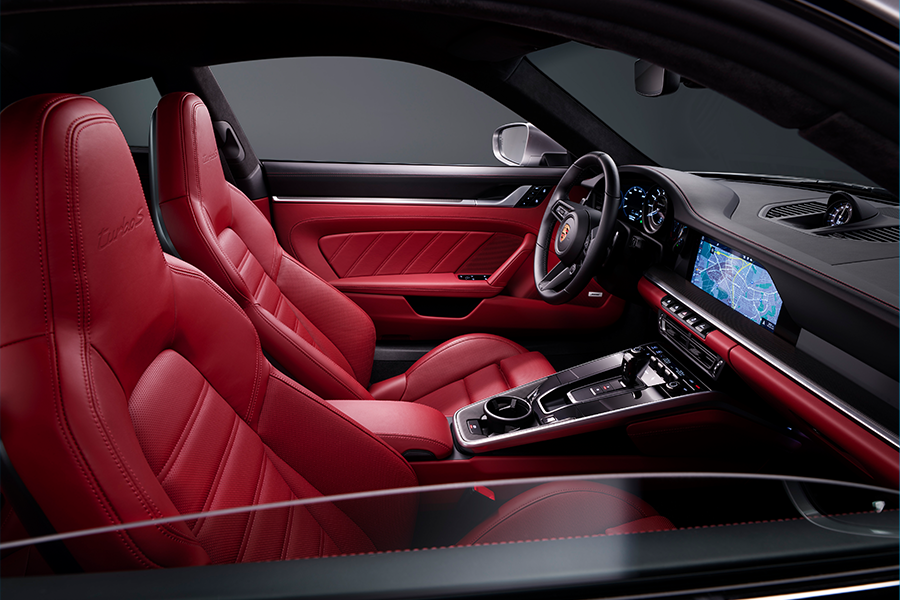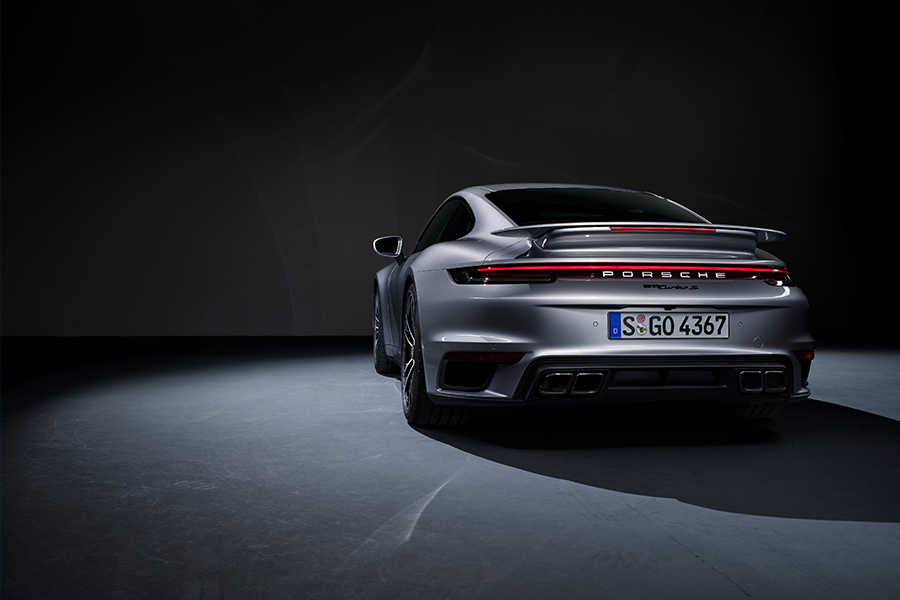 You'll also like:
Ford's GT Supercar Get More Power in New Special Edition
2018 Mercedes-Benz G-Class 650 Selling for $1.8 Million
Peregrine Offers More than Power with Revenge GT 1