2023 Audi RS 6 Review: Still the Ultimate Wagon?
Fast wagons. They have the unique ability to make an enthusiast's legs weaker than most supercars. The practicality, the speed, the looks, and the sensible "makes sense" attitude that lets you slip it past the better half when it comes time to talk about why you need a 441kW Audi RS 6 to pick up the Harris Farm order.
You already want the Audi RS 6 and whether or not you can afford the AUD$232,200 plus on-road costs asking price isn't part of the mathematical equation it takes to get one.
Even with the bulbous wheel arches, it's a "sleeper," in every sense of the word. To others, it's a supercar wagon with four doors and enough space to be used when you need to move house or simply drop the young ones off at school. No matter which way you break it down, it's one of my favourite cars on sale today. Here's everything I love (and a few things I didn't) about the Audi RS 6.
Unlike cars from the 1980s, the phrase "don't meet your heroes" rarely applies to modern cars. I scarcely drive a car today that I wouldn't recommend people buy, but this leaves a lot of mediocre vehicles on the table that are nothing but a means to get from A to B. Thankfully, the Audi RS 6 is not one of these vehicles.
The 4.0-litre twin-turbo V8 engine produces 441kW at 6,000-6,250rpm and 800Nm of torque at 2,050rpm. This helps the car sprint from 0-100km/h in just 3.6 seconds, which sounds very fast on paper. However, after jumping out of the bonkers-quick Audi RS e-Tron GT the week before I picked up the RS 6, I have to say, it's a completely different experience.
Plant your foot and the torque stuffs you in the seats as the car builds boost until 6000rpm and you receive the full 441kW of power. After 80km/h, the RS 6 gets up on the plane and you're now sitting inside a luxury yacht that's sending you quickly past the legal speed limit.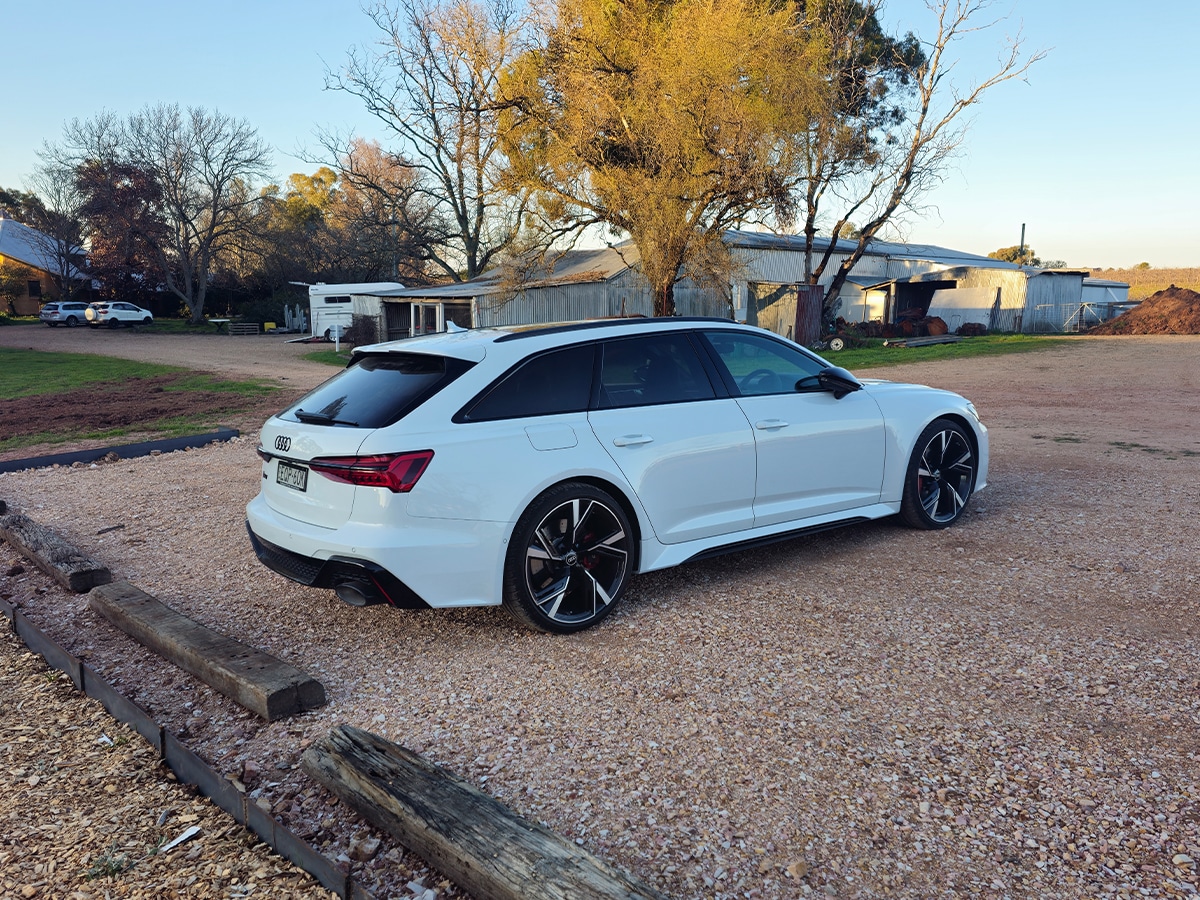 Push the RS 6 through a few corners and the electronically controlled air suspension with adaptive damping combines with the Quattro all-wheel-drive system and rear sport differential to propel you out of corners with plenty of pace. Just don't expect the gnarliest or sharpest performance for this kind of money.
It handles like a true Audi RS car, but what it does struggle with is weight. No amount of rear steer fan dangling can hide the 2,150kg of unladen weight you're carrying around with you and it's one of the only times you'll remember this thing is 5 metres long and almost as wide as a Ford Ranger Raptor.
That being said, my loaner for the weekend missed out on the RS sport suspension plus option that comes with Dynamic Ride Control (adjustable in three stages). I've heard this makes a big difference in reducing the pitch and roll for better handling capabilities, however, if I were going down the performance route I'd be seriously considering the RS 6 Performance that's recently been confirmed for Australia.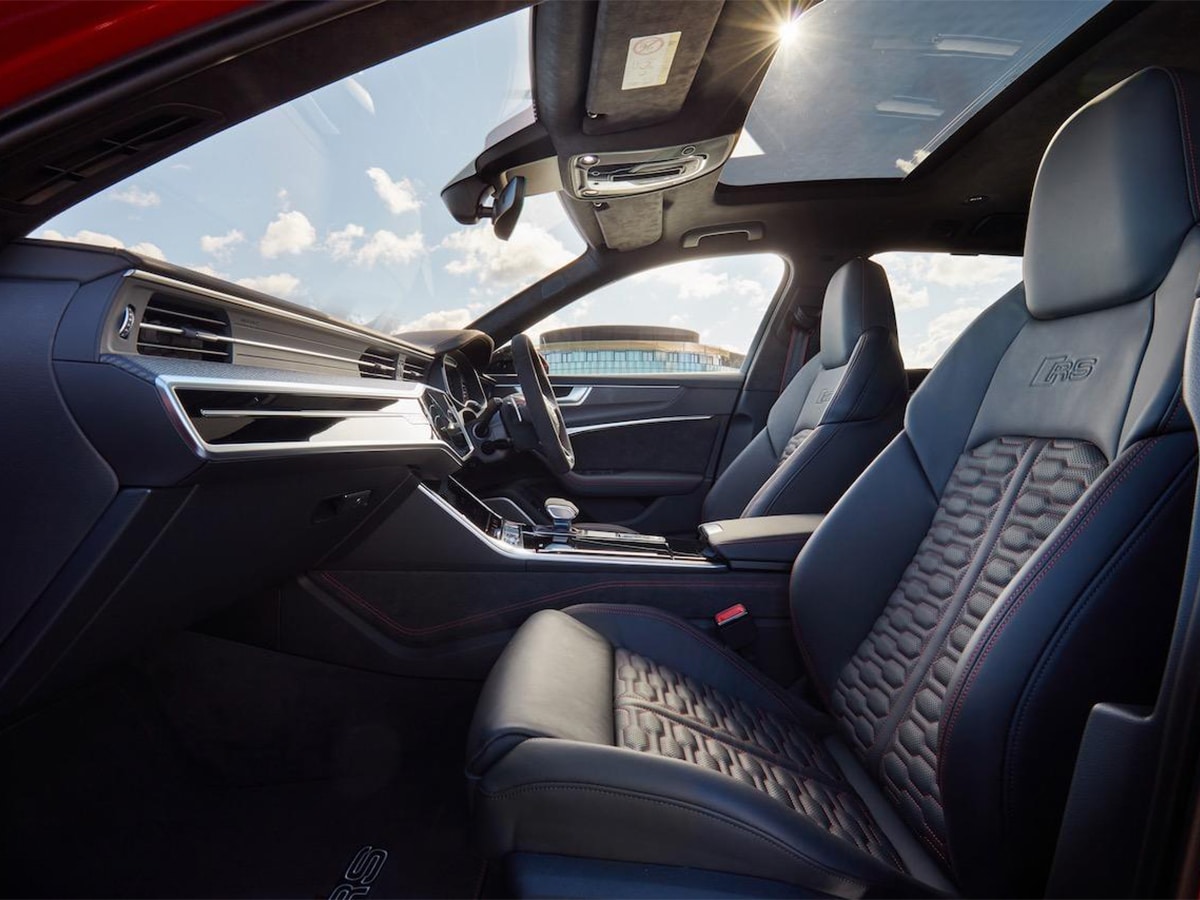 Look inside of the Audi RS 6 and you can't miss out on the infotainment and technology that's been stuffed inside this thing. The platform itself might be a few years old, but the well-thought-out dashboard and touchscreen units are a testament to Audi, offering everything you need without gimmicks.
Wireless Apple CarPlay and Android Auto, for example, are both of the full-screen variety and displayed on a 10.1-inch colour display for the navigation system that sits above a high-resolution 8.6-inch colour display for climate control functions. There are no giant tablets in sight and everything you need is an arm's reach away.
The climate control screen replaces many of the physical buttons with touch options, but they're easy to use and they aren't hidden in any menus. If you want to change the temperature, simply touch the '+' on the screen. It's dead easy to use albeit a little out of sight being so low in the cabin.
On the steering wheel, you'll find two programmable Audi RS buttons that are your shortcuts to a louder exhaust with more pops and crackles on downshifts. They also change the style of the 12.3-inch digital instrument cluster for clearer readouts.
This car was also fitted with the optional 'RS Design package Red' (AUD$2,900) that includes:
Steering wheel rim trimmed in Alcantara and the gear selector in Dinamica
Door armrests and gear level gaitor in fine Nappa leather
Sides of the centre console in Dinamica, black with contrasting stitching in express red
Seat belts for front and rear outer seats in black with contrasting red edges
Floor mats in black with contrasting stitching in express red and RS logo on front mats
If you want to go all out on the options inside, option the 'Sensory package' (AUD$11,000) that adds:
Sunshades for the rear door windows
Dinamica headlining in black
Leather-covered steering wheel airbag cover
Heated rear seats
Bang & Olufsen 3D Advanced Sound System (19 speakers, total output 1,820 watts)
I've listened to the Bang & Olufsen 3D Advanced sound system in the Audi S8 and can comfortably say that if you have the opportunity (and money) to option it as part of the Sensory package, you should. It's far and away the best sound system in a car I've tested outside the ultra-luxurious Bentley Naim systems.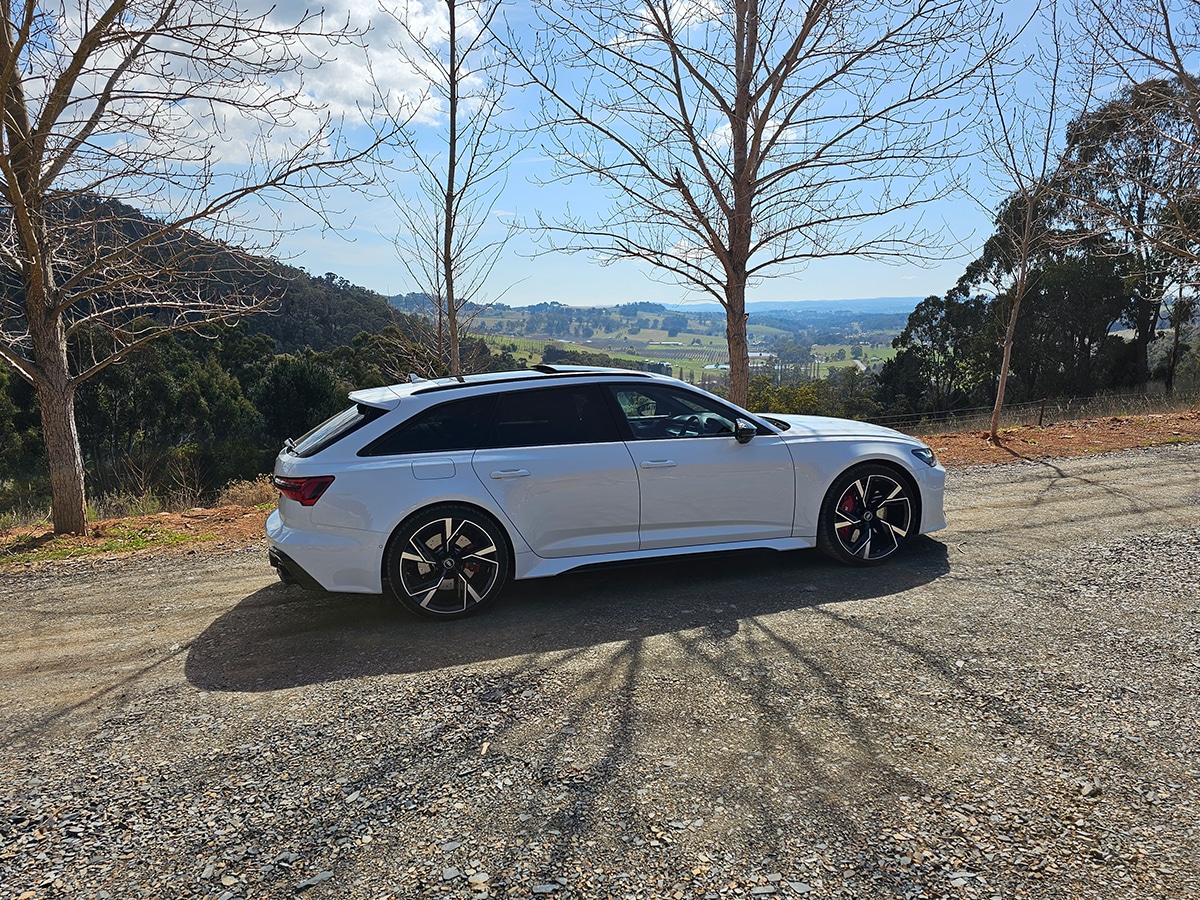 So you want an Audi RS 6 now don't you? If you've skipped ahead and ignored everything I have to say about the car that's ok because I'd buy one based on the looks alone.
It's not as razor-sharp as the BMW M3 Touring and you can't switch the all-wheel-drive system to 100 per cent rear-wheel bias, but that's okay. It doesn't ride as comfortably as its cheaper SUV brother the RS Q8 and you can't tell people you "basically drive a Lamborghini URUS" but that's an embarrassing thing to say in front of your mates anyway.
I could keep on going with the excuses as to why you should buy an Audi RS 6, but you've probably already started trying to convince the other half with a few lessons in safety features, lower centre of gravity, and the plethora of iso-fix points for car seats in the rear. Good luck.
If you've made your mind up, you don't need any more convincing. The Audi RS 6 is still the ultimate wagon money can buy. Assuming you don't want to wait for the AUD$241,500 plus on-road costs RS 6 Performance as they arrive in dealerships imminently. Power has increased from 441 kW to 463 kW and maximum torque from 800 Nm to 850 Nm. Wink, wink.
You'll also like: