2024 Polestar 2 Has the Longest Range of Any Electric Vehicle in Australia
The driving experience may not have changed much since we tested a Polestar 2 for a week back in 2022. However, there's more power, range, and efficiency with the launch of the updated 2024 Polestar 2 for Australia and prices have stayed relatively steady, starting from AUD$67,400 plus on-road costs.
By the numbers, the Polestar 2 can now travel up to 22 per cent further, consume up to 9 per cent less energy, and charge up to 34 per cent faster, thanks to hardware that includes larger batteries and new motors. Above all, the AUD$71,400 Polestar 2 Single Motor Long Range has the highest claimed WLTP range of any electric vehicle in Australia with up to 654 km of all-electric range. That's 52km more than the equivalent (albeit faster) Tesla Model 3 Long Range which starts from AUD$74,300 and 24km more than the AUD$180,400 BMW iX xDrive50.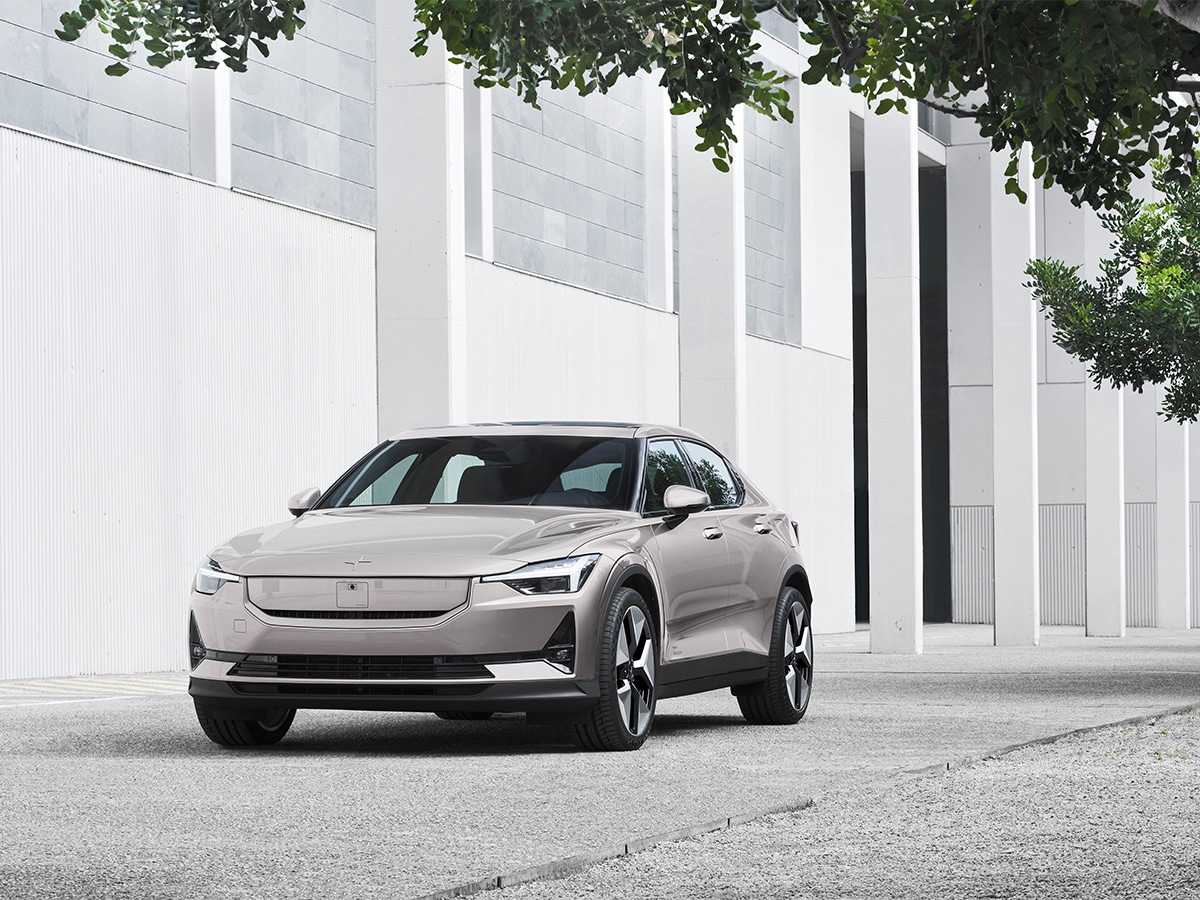 2024 Polestar 2 Lineup by the Numbers
Here's how the new Polestar 2 lineup stacks up in Australia.
| | | | | | | | | |
| --- | --- | --- | --- | --- | --- | --- | --- | --- |
| Variant | Drivetrain | Battery Capacity | Max Charging Speed DC | Range, WLTP | Power | Torque | Carbon Footprint | Pricing |
| Long range Dual motor with Performance Pack | AWD | 82kWh | 205kW | Up to 591 km | 350kW | 740Nm | 23.1 tCO2e | $85,400 |
| Long range Dual motor | AWD | 82kWh | 205kW | Up to 591 km | 310kW | 740Nm | 23.1 tCO2e | $76,400 |
| Long range Single motor | RWD | 82kWh | 205kW | Up to 654 km | 220kW | 490Nm | 22.4 tCO2e | $71,400 |
| Standard range Singe motor | RWD | 69kWh | 135kW | Up to 532 km | 200kW | 490Nm | 22.5 tCO2e | $67,400 |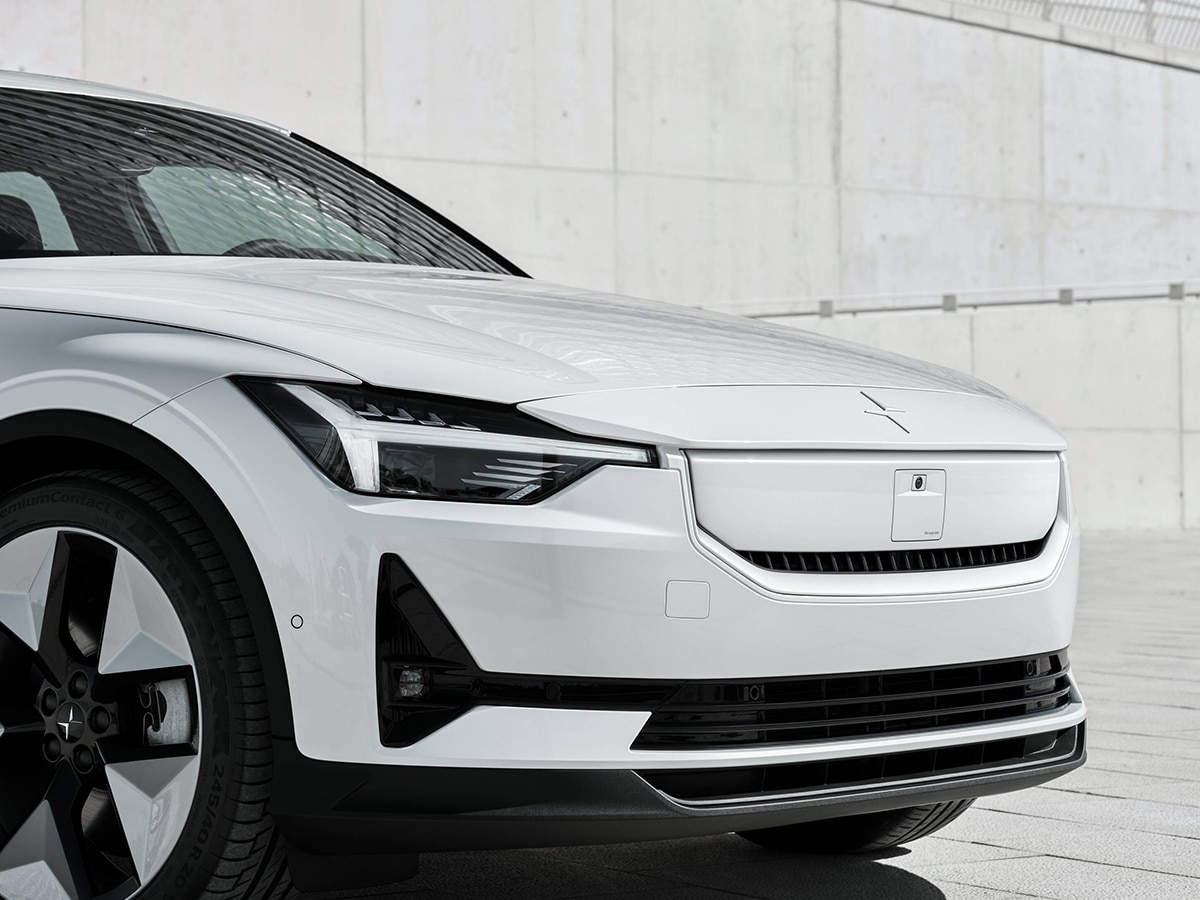 What's New on the 2024 Polestar 2?
As mentioned, the updated Polestar 2 Single Motor Long Range currently claims the title of the electric vehicle with the longest WLTP range in Australia. It can now achieve a range of up to 654 km WLTP (an increase of 103 km), while the Standard Range Single motor version is now capable of up to 532 km WLTP (an increase of 54 km) thanks to 82 kWh batteries from CATL with 27 modules.
The range bests those from Tesla which max out at 602 km in the Tesla Model 3 Long Range – let's not forget the Model S is no longer available in Australia.
RELATED: BYD Dolphin Makes a Splash as Australia's Cheapest EV
You'll also be able to charge your Polestar 2 faster thanks to updated batteries that benefit from a redesigned battery disconnect unit, upgraded busbars and improved cell chemistry. All of this enables faster charging rates of up to 205 kW DC for long-range batteries and 135 kW for the standard-range battery.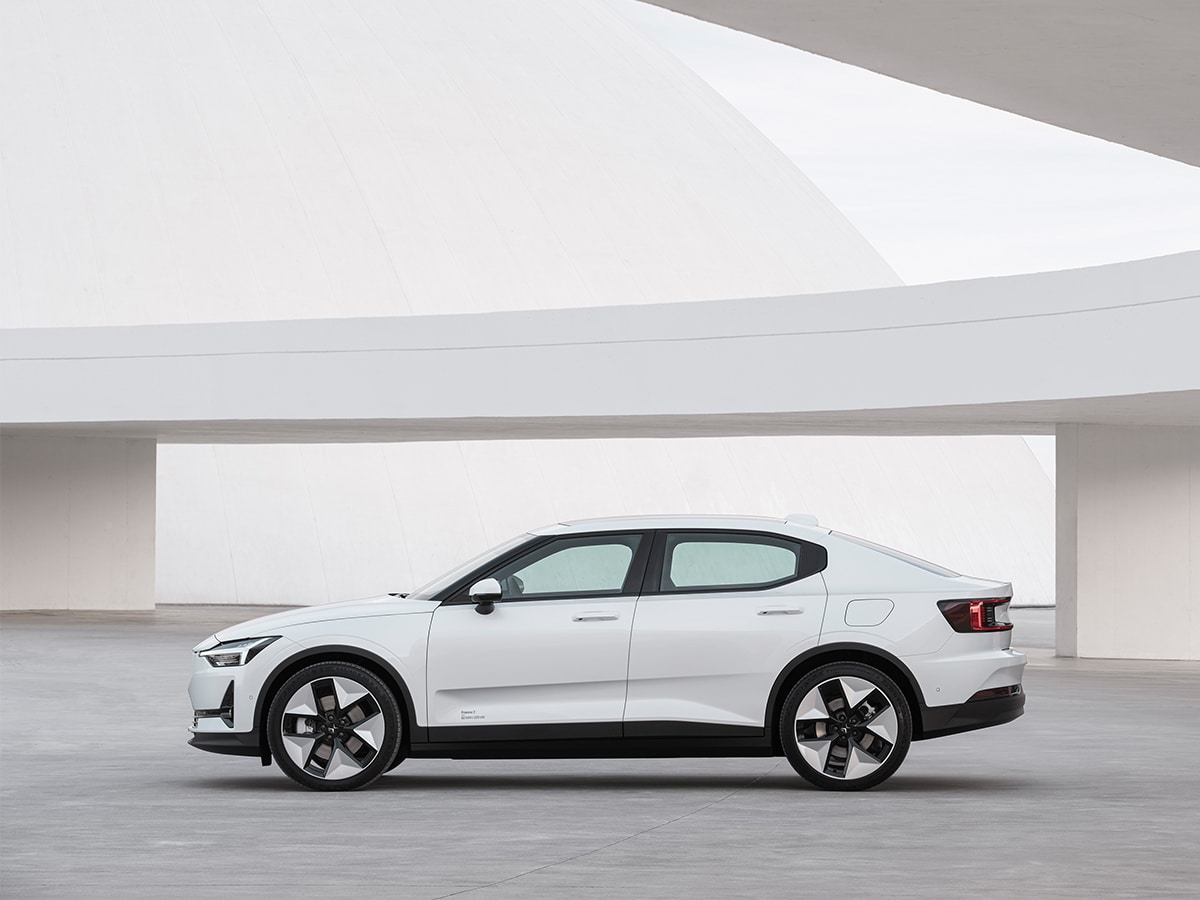 New Motor Configurations
In a significant change, the single motor variants of the Polestar 2 are now rear-wheel-drive with increased power outputs of up to 220 kW (increased from 170 kW). Even the all-wheel-drive variants of the Polestar 2 have received a recalibration that lends itself to a rear-wheel drive bias system, including front motor disengagement for extended range purposes. Oh, and they get more power, now up to 310 kW and 740 Nm (increased from the original 300 kW and 660 Nm) with a 0-100 km/h time of 4.5 seconds.
Option the 'Performance Pack' (which can be downloaded through the infotainment screen) and the Long range Dual motor cars get up to 350 kW of power with an even lower 0-100km/h time of 4.2 seconds.
"Changing from front- to rear-wheel drive in the single-motor variants, and re-calibrating the torque ratio in the dual-motor variant for an increased rear-wheel drive feel, elevates the Polestar 2 driving experience to a whole new level," said Joakim Rydholm, Head of Chassis Development at Polestar.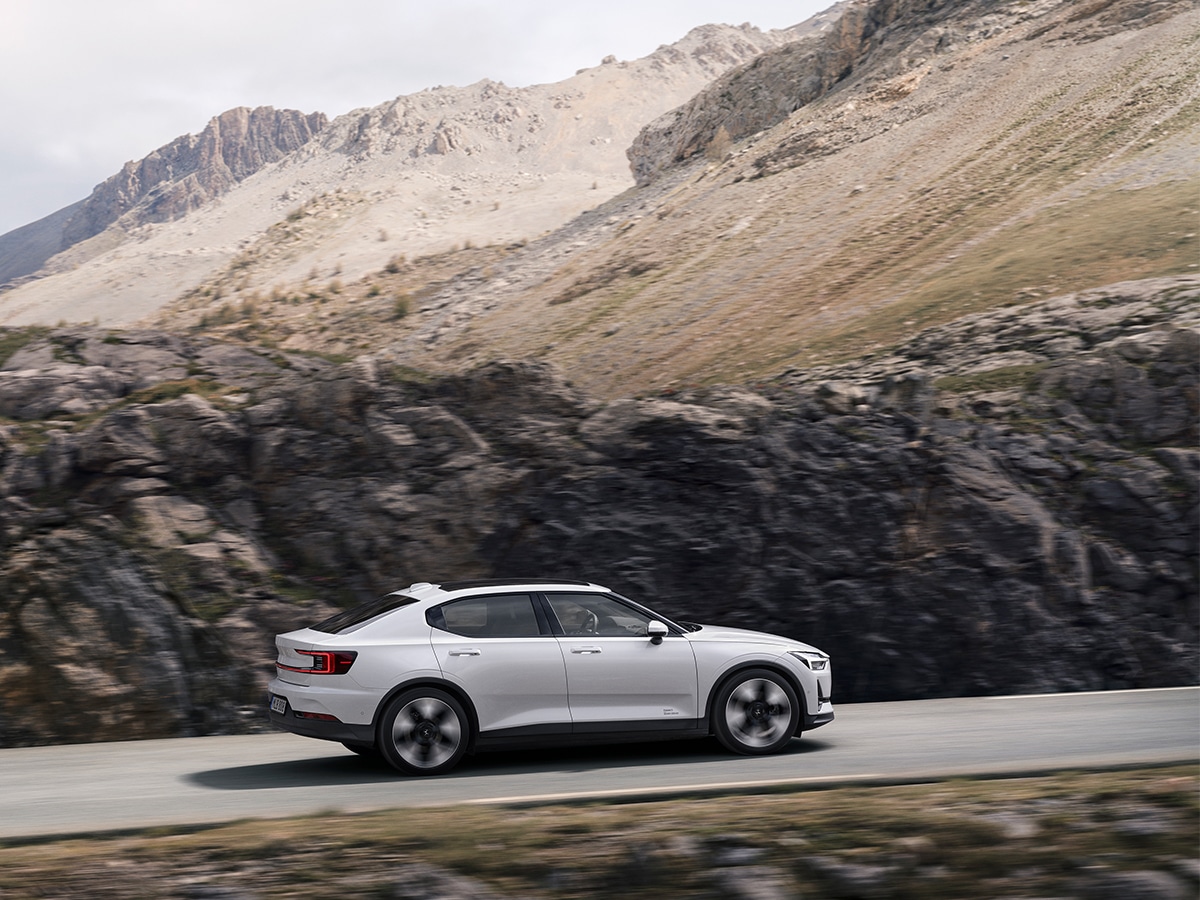 Changes to Safety and Exterior Design
Changes on the exterior include 20-inch forged alloy wheels in the Performance Pack that have been updated to resemble those found on the upcoming Polestar 3. The new car also gains the SmartZone camera and radar suite with active safety features, including a front-facing camera and mid-range radar.
These arrive alongside new standard safety features such as Blind Spot Information System (BLIS) with steering support, Cross Traffic Alert with brake support, and Rear Collision Warning and Mitigation, along with the 360-degree surround view camera and automatic dimming exterior mirrors.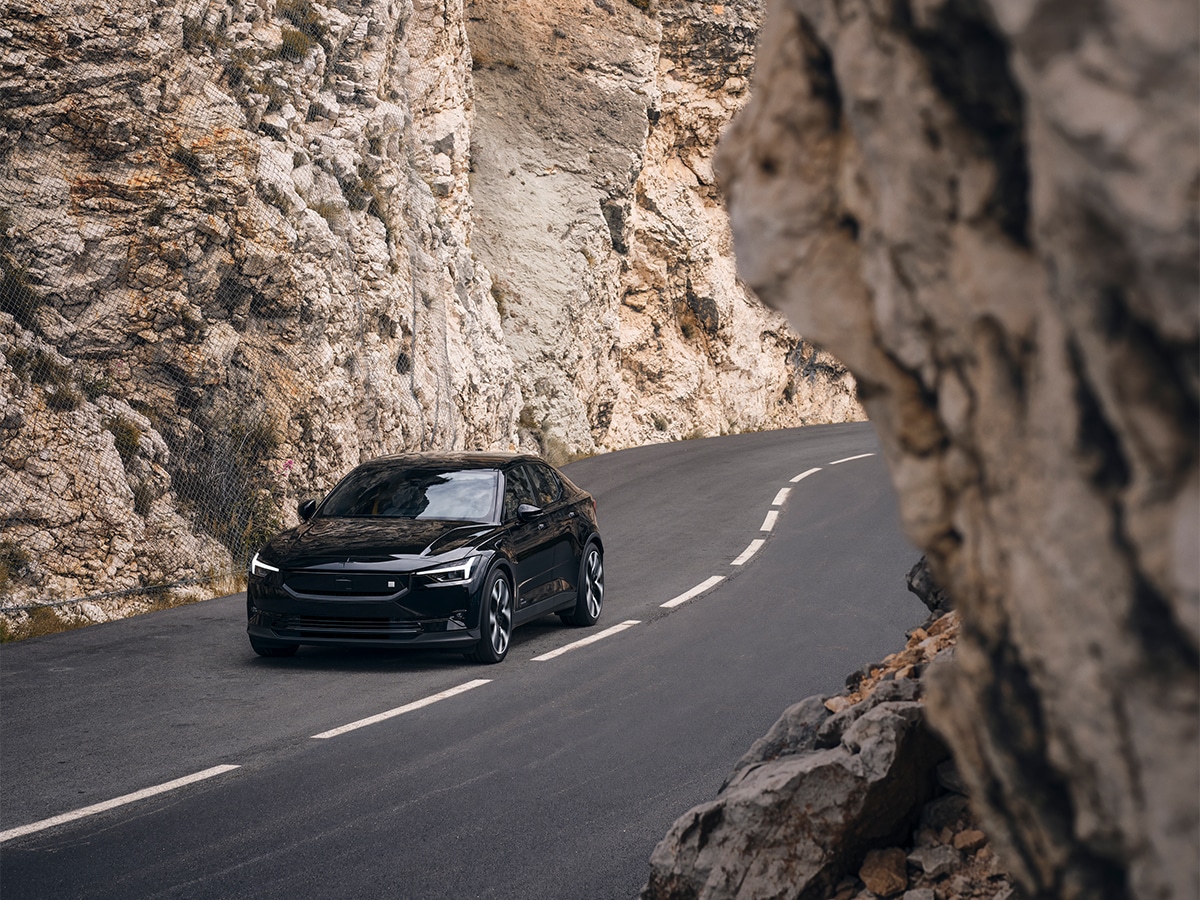 You'll also like: