We Joined Bentley on an Extraordinary Journey Through New Zealand
In a world that turns shoulder to tradition in favour of gaudiness and fast fashion, Bentley Motors is reminding us of what true luxury really means. You might call it 'quiet luxury' but that's merely a new term invented to describe a space this brand has occupied since it was founded in 1919.
Time-honoured traditions with plenty of handcrafting are something Bentley lives by, however, a new experience is being created for the brand's top clients, bringing a luxury journey beyond car ownership.
Called 'Extraordinary Journeys', these carefully curated travel experiences offer exclusive access to the world's most inspirational locations, luxury accommodations, chefs, cuisine, and of course, Bentley vehicles. Typically offered to the top of the top, I was lucky enough to spend a few days on an augmented version of the exclusive event in Queenstown, New Zealand, and I'm here to explain everything there is to know about these pinch-yourself experiences from behind the scenes.
RELATED: 2023 Bentley Continental GT and GTC S Unveiled.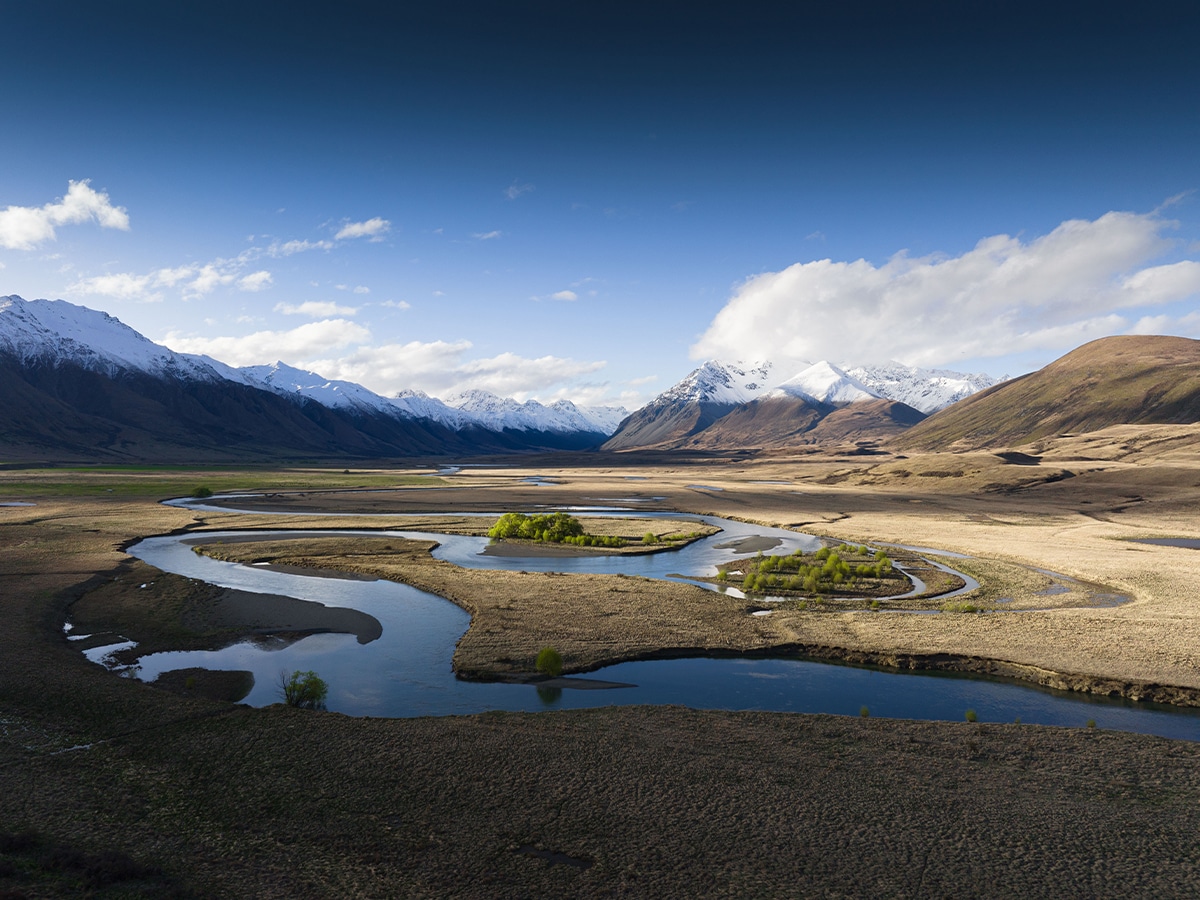 Day 1 – The Lindis
Our Extraordinary Journey starts with a drive from Queenstown Airport to The Lindis in the stunning Ahuriri Valley. To describe this place in words is difficult. Breathtaking, stunning, and dramatic all come to mind, and even they don't capture what I'm seeing from my room.
A backdrop of wetlands, river, tussock, and then the rugged mountains snowcapped like a postcard rising to the sky. The accommodation feels remote but intimate with staff that know your name and unmatched attention to detail.
To answer the burning question, rooms cost upwards of AUD$3,000 per night if you're lucky enough to find an open date in the calendar. My Master Suite was closer to AUD$4,000 per night and included:
Daily pre-dinner drinks & canapes
Daily multi-course dinner
Daily light lunch or packed lunch
Daily breakfast
Mini bar
Self-guided activities
With some suites booked out from now until late February 2024, exclusivity remains a key aspect of Bentley Extraordinary Journeys.
---
Featured Video from Man of Many
---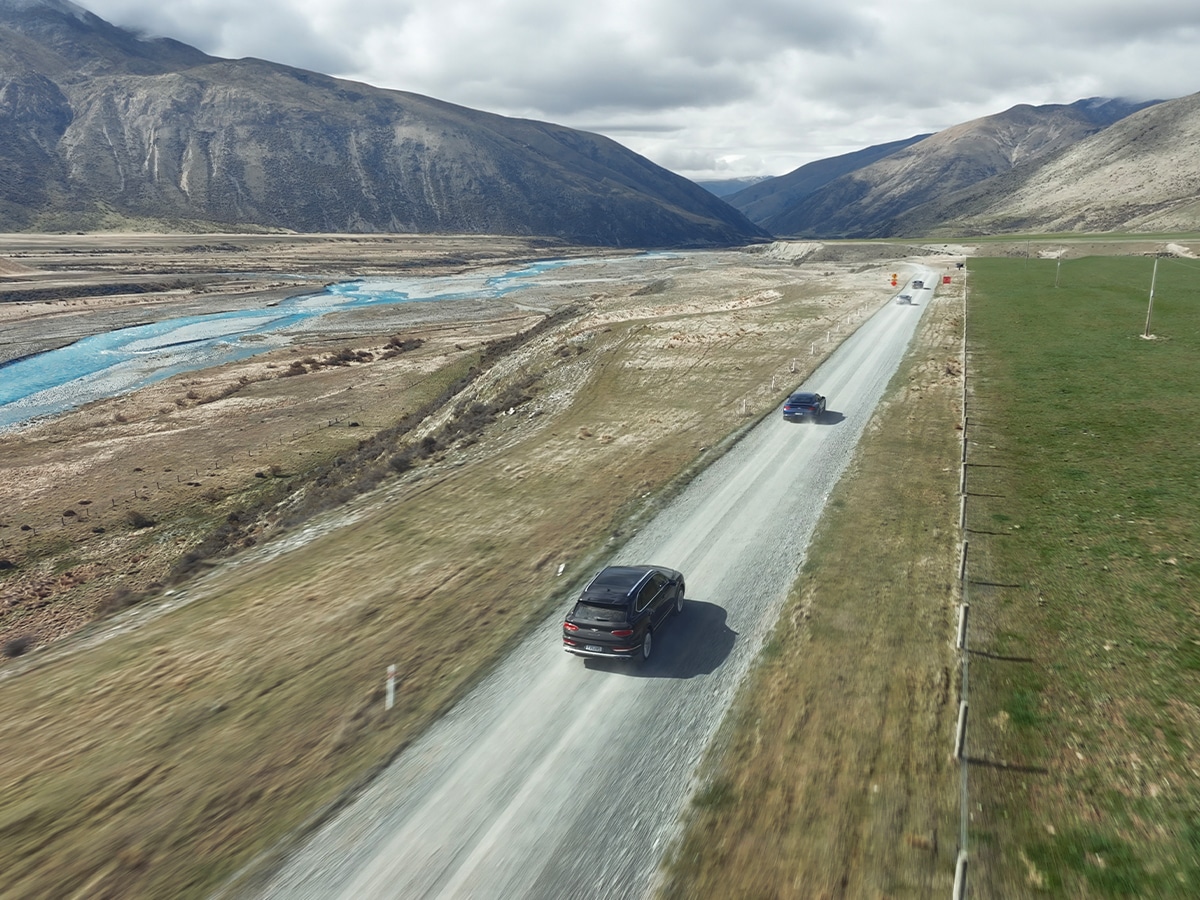 Day 2 – Drive to Blanket Bay
I spent most of the morning staring out of my window, relaxing with a coffee. We had a big day of driving ahead and I'd be cruising along some of New Zealand's best driving roads in Bentley's new line-up, including the all-new Bentley Bentayga EWB Azure, Continental GT S, and Flying Spur Azure.
There were a few of my old friends missing, with the W12 Speed models I enjoyed at 'The Bend' racetrack in Adelaide notably absent for this drive, but it was a chance to drive some of the latest vehicles that bring luxury all the way to the forefront as the brand moves to become fully carbon-neutral by 2030.
Of course, any time spent behind the wheel of a Bentley is something you never take for granted and as we entered the scenic Lindis Pass, the driving portion of our Extraordinary Journey began.
I started in the Bentayga S with its twin-turbocharged 4.0 litre V8 engine and a factory-fitted sports exhaust that emits a brutish sound in Sports mode. Power is 542 bhp (550 PS) with 770 Nm of torque, and it moves like a Bentley should with the right amount of aural theatre behind it. On paper, acceleration from 0-100km/h takes 4.5 seconds before it reaches a top speed of 290 km/h.
This is a sporty vehicle, as noted when I drove it on the track in Adelaide, but it is unbelievably comfortable when you turn the dial out of 'Bentley mode' and into 'Comfort'. To prove this we left Lindis Lodge on a dirt road, completely covering the cars in dust and creating some seriously cool imagery in the process.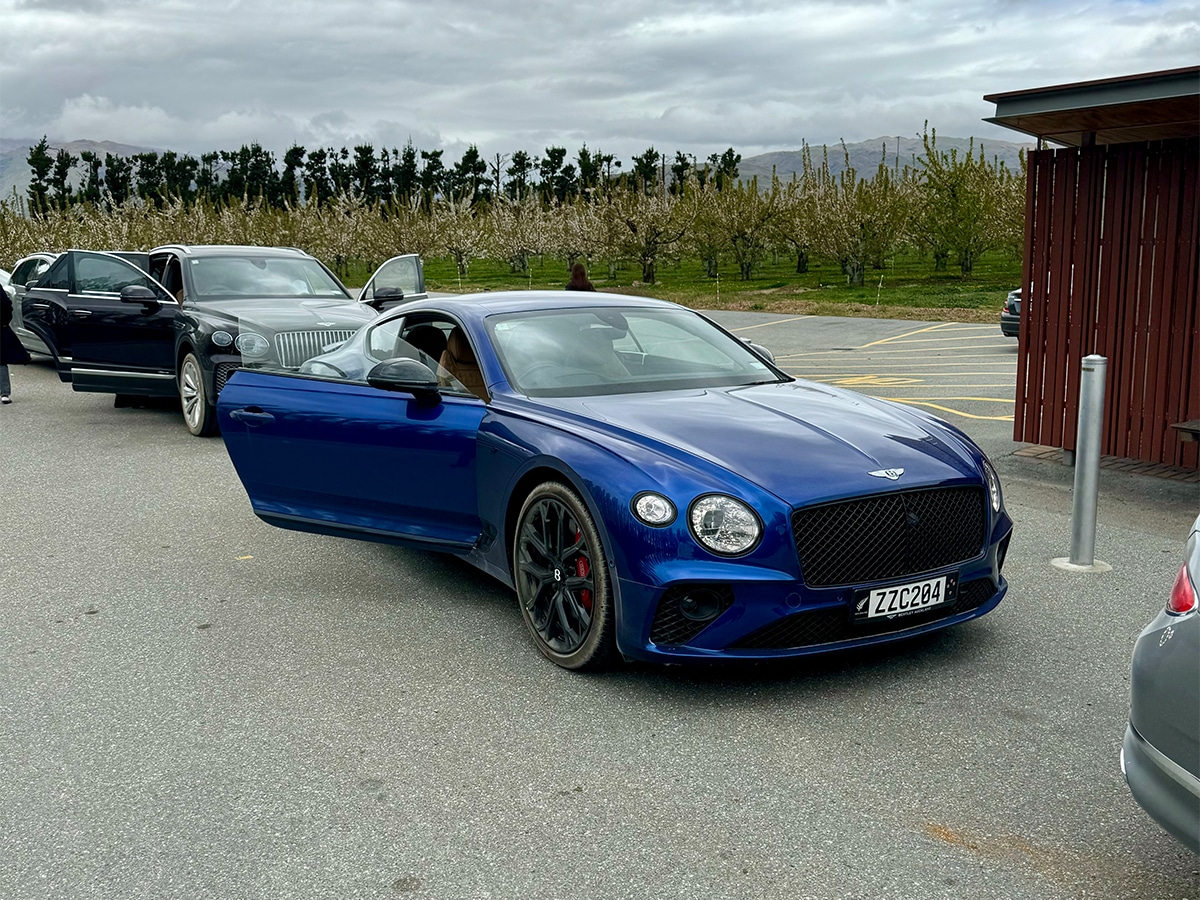 Given the chance, I kept reaching for the keys to the Bentley Continental GT S. It's the coupe sibling to the Bentayga S with the same 542 bhp (550 PS) and 770 Nm of torque from the twin-turbocharged 4.0 litre V8 engine, but the sound levels seem to be raised once again in all the right ways.
It might not attract the sales figures of a luxury SUV like the Bentayga, but the Continental remains the definitive Bentley in my eyes. The nameplate and history span across genres from early luxury vehicles to endurance racing wins in Australia and it best answers the question "What is the best way to get across the country in luxury and speed?" With a sleek, elegant look about it.
Truth be told, there's no car I'd rather be behind the wheel of as we cruise through the Crown Range – New Zealand's highest road – on our way to the overnight accommodation at Blanket Bay near Glenorchy.
Day 3 – Helicopter and Remote Whisky Bar
Blanket Bay offers uber-luxurious alpine-lodge-style accommodation on the Dart River and served as our base for the next two nights. From check-in to check-out, the experience welcomed 360 degrees of snow-capped mountain ranges, outstanding food, beverage options, and world-class chalets.
It also served as a base for our activities on Day 3, which included a jet boat ride up the river and a private helicopter flight through the mountains to Milford Sound, over rainforests, out to the rugged West Coast, onto a glacier, and then out to a historic gold miners whisky bar, accessible by helicopter only.
Here would be the last major event of our extraordinary journey, tasting the best of The Macallan, including the 18-year-old, Harmony Collection, and finally, the Macallan 'M' Decanter.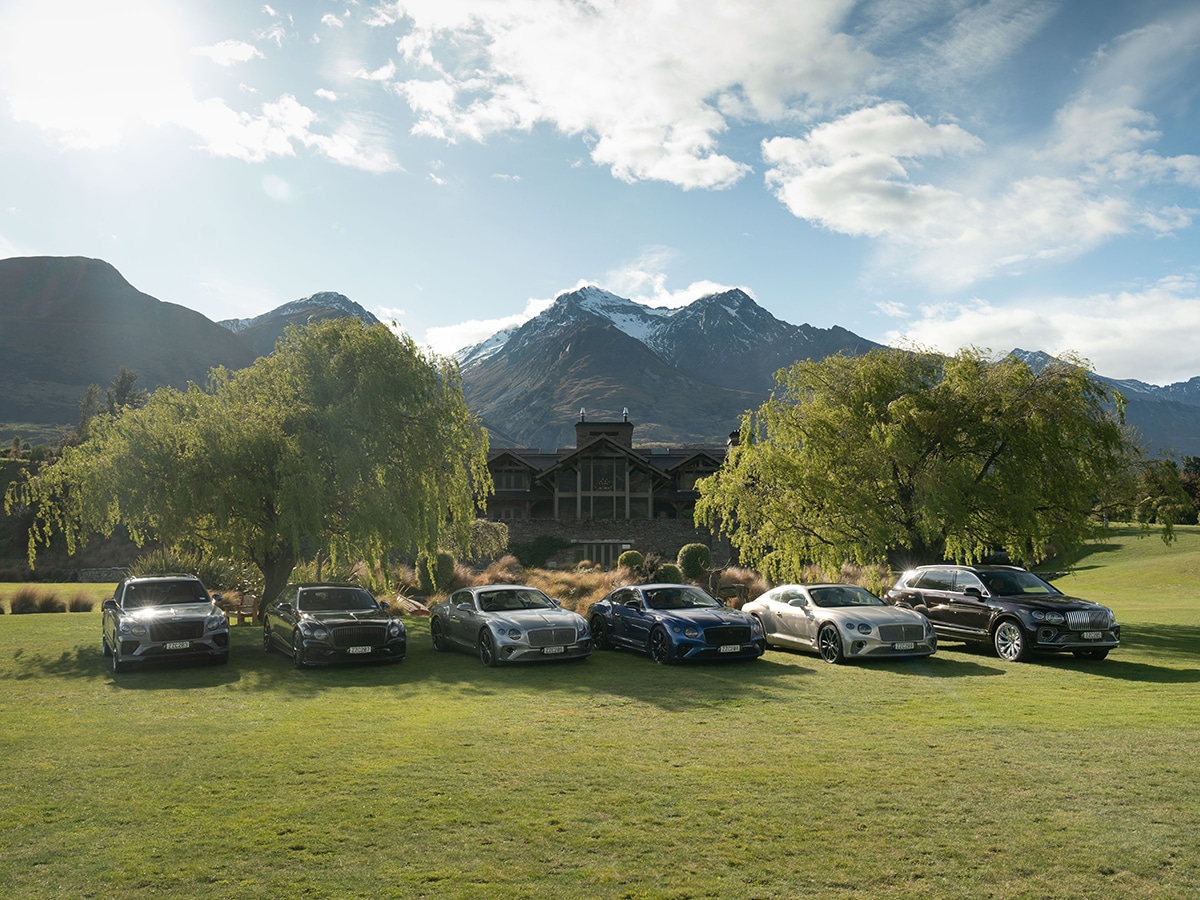 Day 4 – Home Time
As I sat in my chalet and watched the sun-rise over the Dart River and the Alps in the background it was a chance to look back at the last three days of the trip.
Bentley calls these trips 'Extraordinary Journeys', but after jumping off the Dart River Jet Boat into a private helicopter for a 3-hour trip to some of the most stunning places on the South Island of New Zealand, I think they're somehow underselling themselves. What we're talking about are once-in-a-lifetime activities that you can only access through Bentley and this program.
Speaking to the other guests, one theme was consistent. It felt like we'd be on this trip for a week, with so many activities, scenes to point your camera at, and memories that would last a lifetime. Sometimes the stars align, and on this trip, everything just worked, but that's exactly how Bentley intended. This was an Extraordinary Journey I'll remember forever.
You'll also like:
---
Featured Video from Man of Many