Bussink's GT R Speedster has 850HP of Hand-Made Muscle
For the past 25 years, Ronald A. Bussink has been a leading designer of giant Ferris Wheels. Over the course of his career to date, Bussink has designed, built, and delivered over 60 giant observation wheels, including the Roue de Paris in France. Bussink's wheels have been installed in Australia, Canada, France, Malaysia, the UK, the US, and many other locations. Now the Ferris wheel tycoon is trying his hand at a different kind of design—automobile. The Bussink GT R Speedlegend from Mercedes-AMG has the designer rising to new heights.
You'll also like:
New Ferrari 296 GTB Redefines the Concept of Fun with 820HP Hybrid
Jaguar Boosts New F-Type P450 with Massive 5.0-Litre V8 Upgrade
Aston Martin Valkyrie AMR Pro Tosses the Rule Book in Search of Speed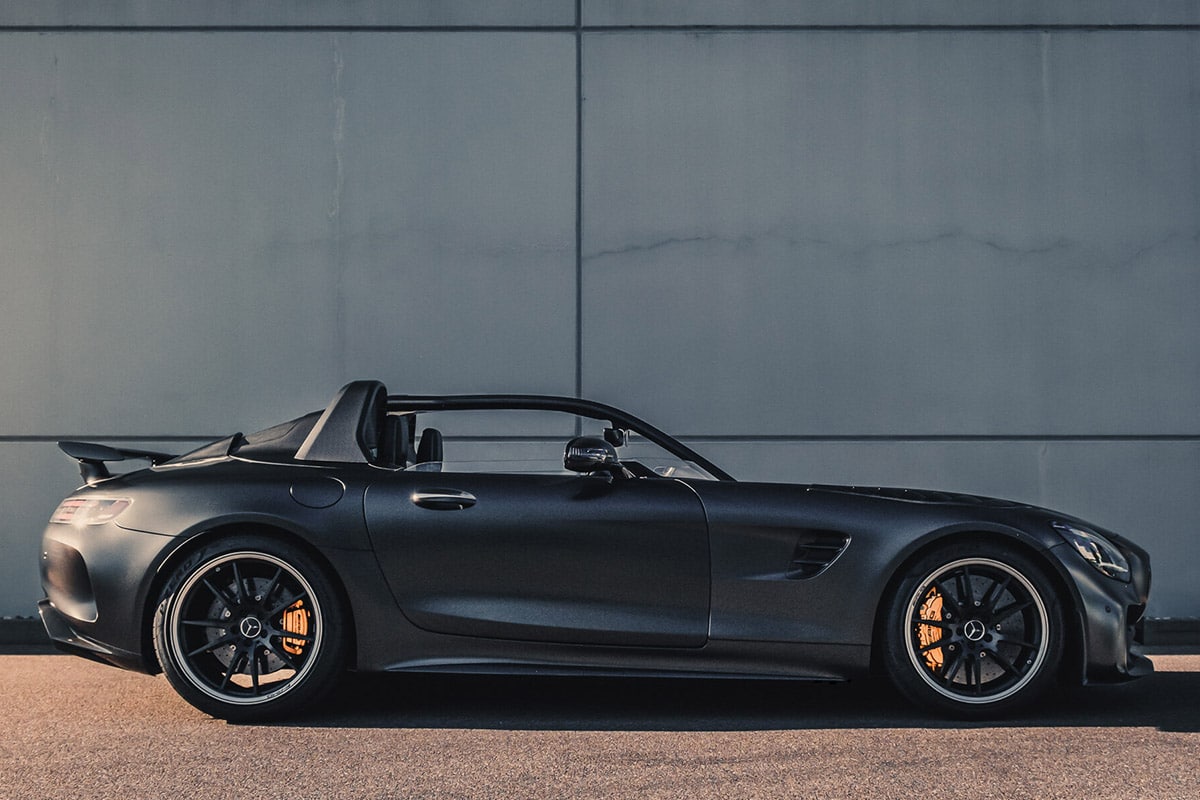 The Speedlegend is a roofless car inspired by the Mercedes-AMG GT R Roadster, but where that capable vehicle left off, the Speedlegend takes over. The most striking difference for the Speedlegend is the "Speedbow," a large brace shaped like a wishbone and located in between the two passengers. The Speedbow stretches from the hood scuttle panel to the rear decklid.
Aside from providing a spot to mount the rear-view mirror, the Speedbow offers an LED light and may serve—or at least looks like it would serve—the same function as that of the halo safety device used in Formula 1 racing. In this regard, the Speedbow would work with the rollbars behind the seats to protect the driver and passenger in the absence of a roof. In typical speedster style, there's no windshield, so the Speedlegend comes with a matching helmet, as well as an Armin Strom watch.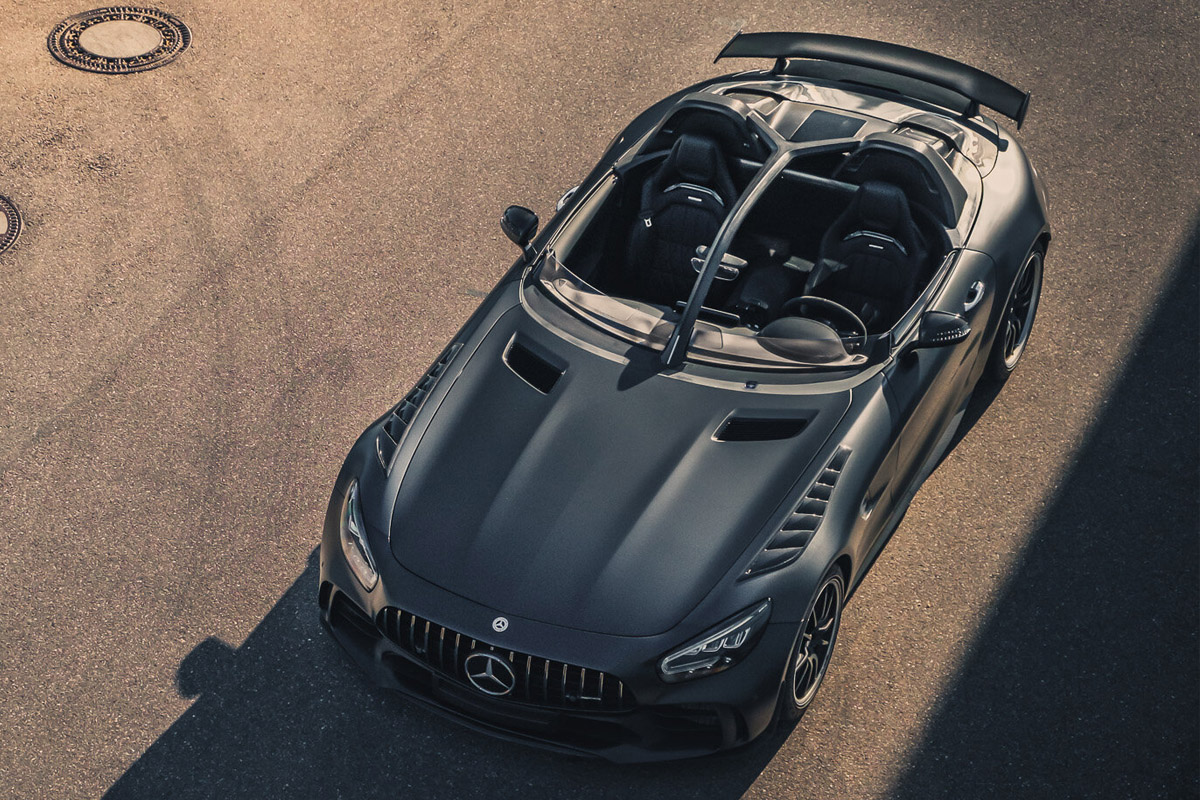 Bussink designed the car to provide 850 horsepower—that's way up from the stock 577 of the AMG GT R Pro—as well as 767 lb-ft of torque. Power comes courtesy of a 4.0-litre twin-turbo V8. The Speedlegend can go from a standstill to 62 miles per hour in 3.8 seconds. The speedster is outfitted with the front splitter assembly of the Pro and it features a few carbon fiber vents and louvers.
If the Mercedes-AMG GT R Roadster is considered to be limited with just 750 units being produced worldwide, then the Bussink GT R Speedster must be ultra-limited as only five will be made. And just to make it even more rare, those five have already been sold. Maybe you'll be able to catch sight of one from on top of a giant observation wheel.
---
Featured Video from Man of Many
---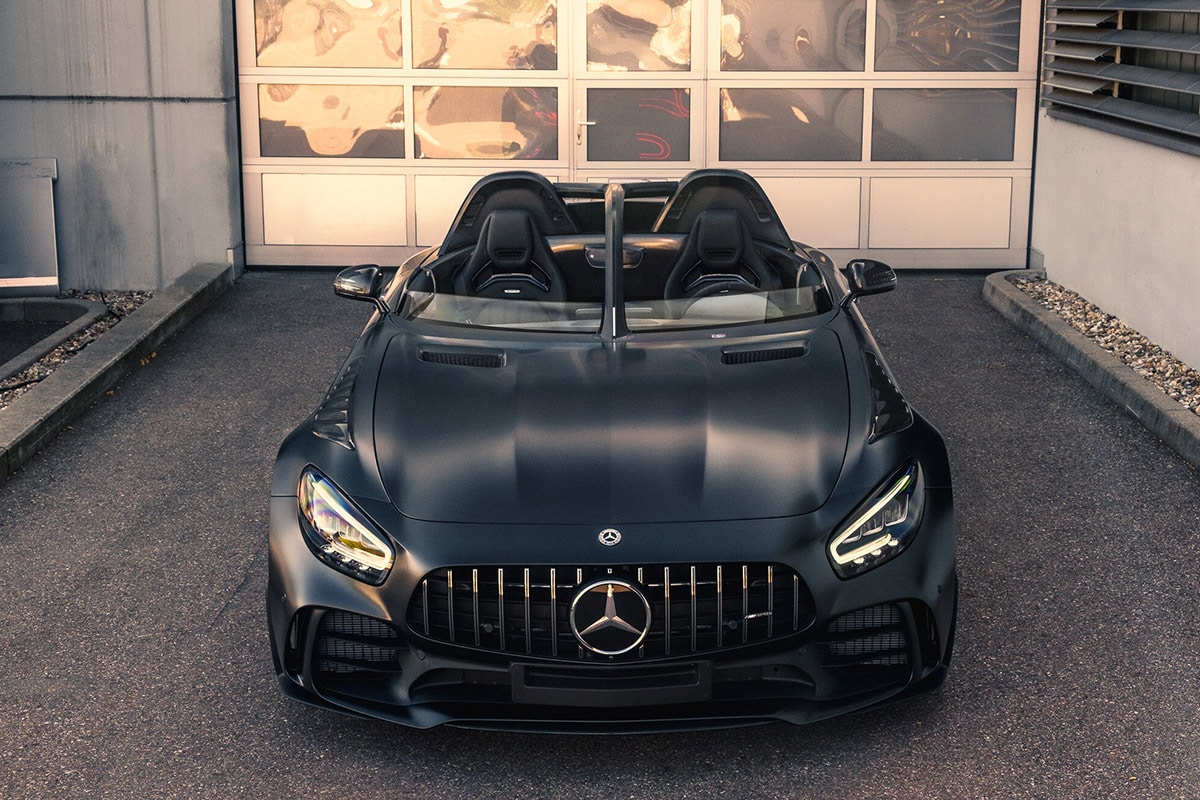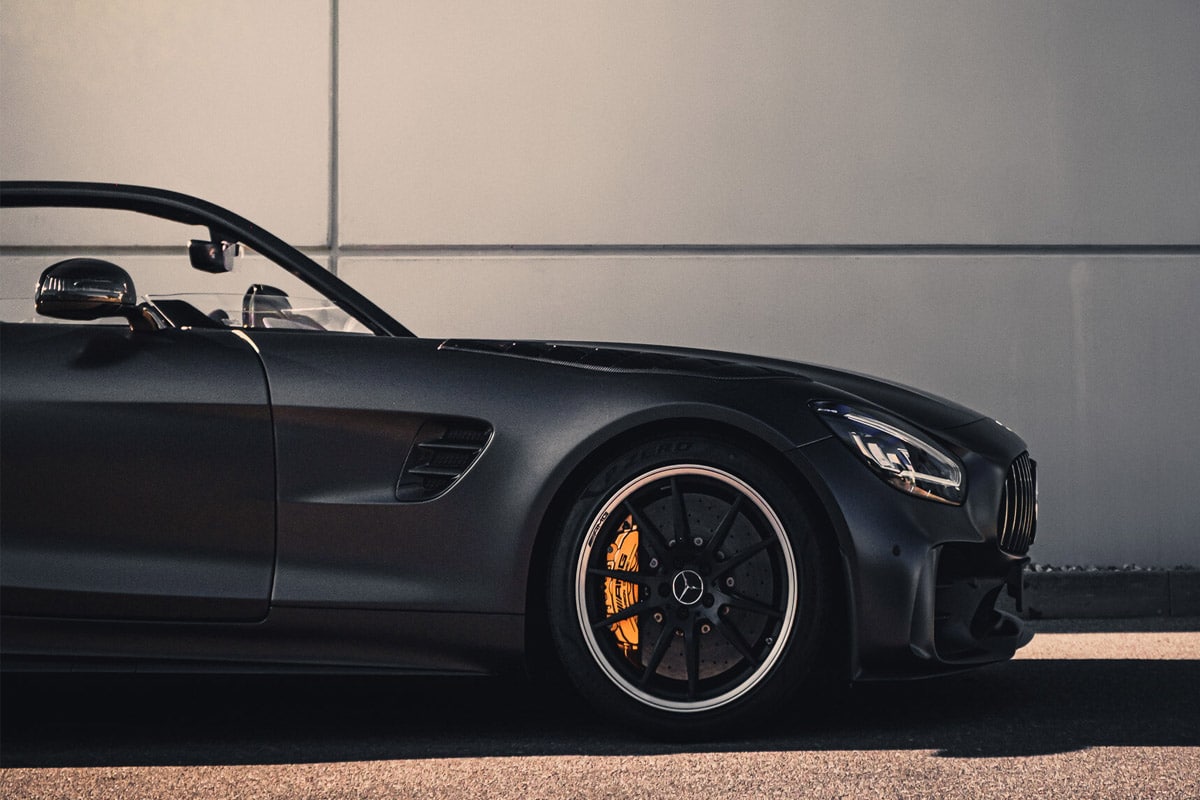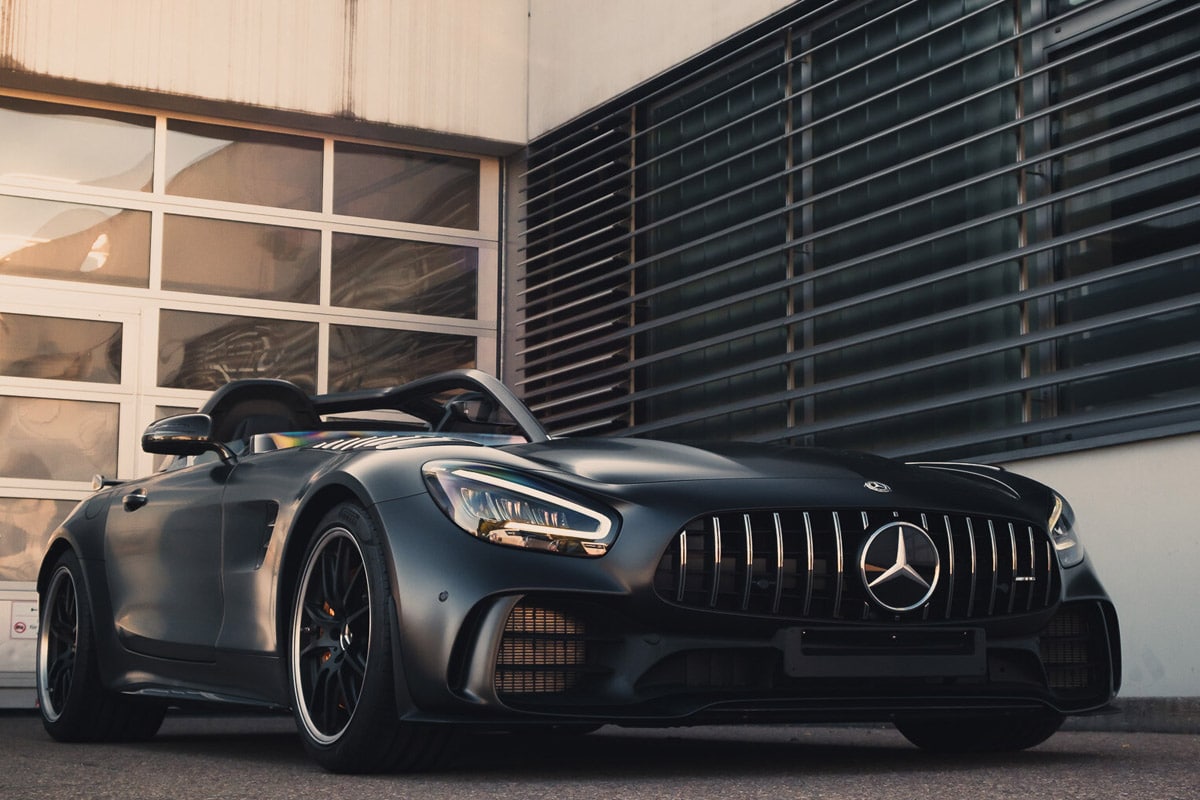 You'll also like:
New Ferrari 296 GTB Redefines the Concept of Fun with 820HP Hybrid
Jaguar Boosts New F-Type P450 with Massive 5.0-Litre V8 Upgrade
Aston Martin Valkyrie AMR Pro Tosses the Rule Book in Search of Speed
---
Featured Video from Man of Many