Car Journalist Crashes Alpine A110 S, Still Writes Review
We all know the feeling of doing something so monumentally stupid at work that you honestly begin to question how you've managed to make this far in life. But spare a thought for British automotive writer Leon Poultney. The seasoned journo was test-driving the new Alpine A110 S, when he suddenly lost control of the four-cylinder, 288hp powerhouse. A combination of sports performance, a slippery track and a heightened sense of confidence in his own driving ability led to Poultney take his on-loan Alpine A110 on a little unplanned off-road adventure.
You'll also like:
LEGO Adds to Speed Champions with Porsche 911 RSR
Amazingly, despite ploughing through fences and wire, Poultney left unscathed with the car suffering only minor cosmetic injuries. The lightweight Gris Tonnerre plastics of the Alpine A110 S were cracked and scratched, but to his surprise, there was no engine warning light or mechanical issue in sight. While Poultney admitted he definitely considered nonchalantly dropping the car back to without a damage disclaimer, he thought better. Instead, the car journo bit the bullet and called Alpine directly.
"Any self-respecting motoring journalist has nightmares about the 'dreaded phone call of doom' to the custodians of these cars. As always, the Renault press team's primary concern was with safety and they were relieved to hear hospital trips weren't required, but you just know colourful language is being used as soon as the phone call ends," he told DriveTribe. "Seeing any car in tatters is a little heart-wrenching, but witnessing the A110 Berlinette-inspired lines of this little fun machine all tattered and torn was next-level mortification."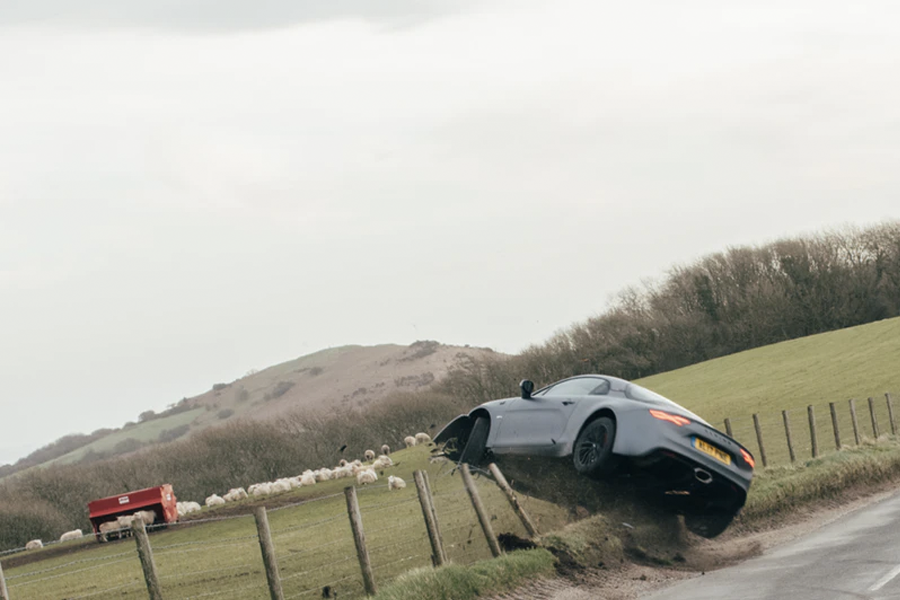 Poultney would have been forgiven for handing the keys back, crawling into a hole and quietly dying of embarrassment, but the experienced operator proved once and for all what a consummate professional he is, going on to complete his Alpine A110 S review. "Up until that fateful point, the Alpine A110 S had proven faultless: fast, agile, surprisingly comfortable, fun and strikingly elegant on the road, taking all of the best bits of the A110 and making them more serious for those who like to foray onto a track at weekend."
Or off it, right Leon?
You'll also like:
Aimé Leon Dore's Porsche 911SC Exudes Vintage Finesse
Hot Wheels Rolls Out Remote Controlled Tesla Cybertruck
2020 Porsche 911 Turbo S Unveiled
General FAQ
How much does an Alpine A110 cost?
The Apline A110 is available for order in France for a price of €69,300, which is about $77,000
Who owns Alpine A110?
Alpine cars are owned by Renault S.A.