Lexus LS 500 Ushers in a New Era of Luxury: The Reclination
It's not often that I pass on an offer to drive a vehicle. Whether its two wheels or four, the sense of excitement, the input, the reward.. there is something unique about the interaction between operator and machine. This, I thought, would continue to be the case pardoning some extraordinary sensory experience pulled straight from a sci-fi novelist's scrapbook. As it turns out, such a novelist does exist in the form of Lexus engineer, Toshio Asahi. His sci-fi creation is the new Lexus LS 500 and it's forever changed my perception of what it means to call 'shotgun'.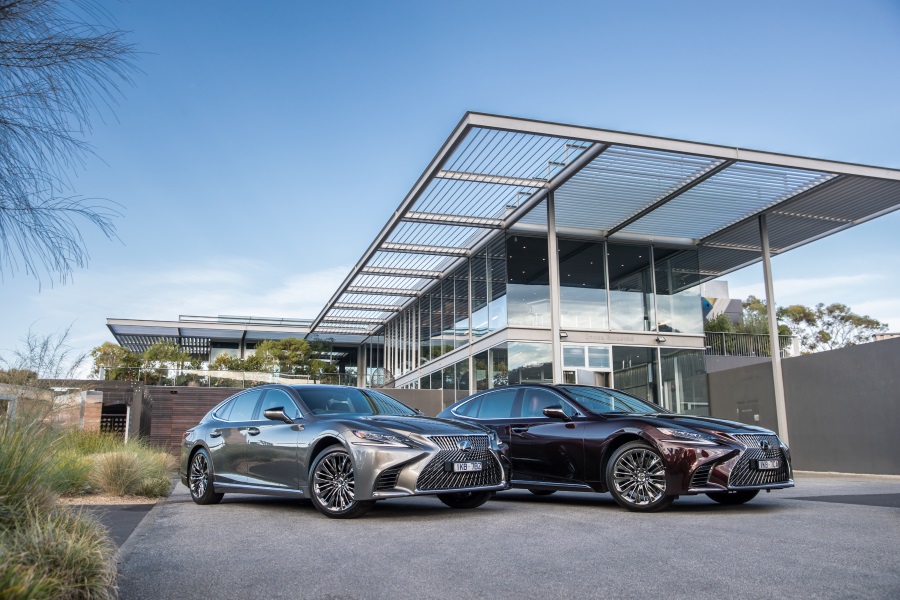 Asahi and his Lexus team made no secrets of their influences and fittingly, the LS 500 wears its Japanese craftsmanship on its sleeve. Inside and out, the Lexus radiates artistry and quality. A bold grill that visually draws you in like a vortex… An artistic array of LED lighting… the long-wheelbase luxury sedan is striking from every angle and unique in every detail. Circumnavigating the 14 metres of precious metal, I couldn't help to think the LS 500 looked more like a concept than a production vehicle. But if the exterior appeared conceptual, then the interior was pure sci-fi.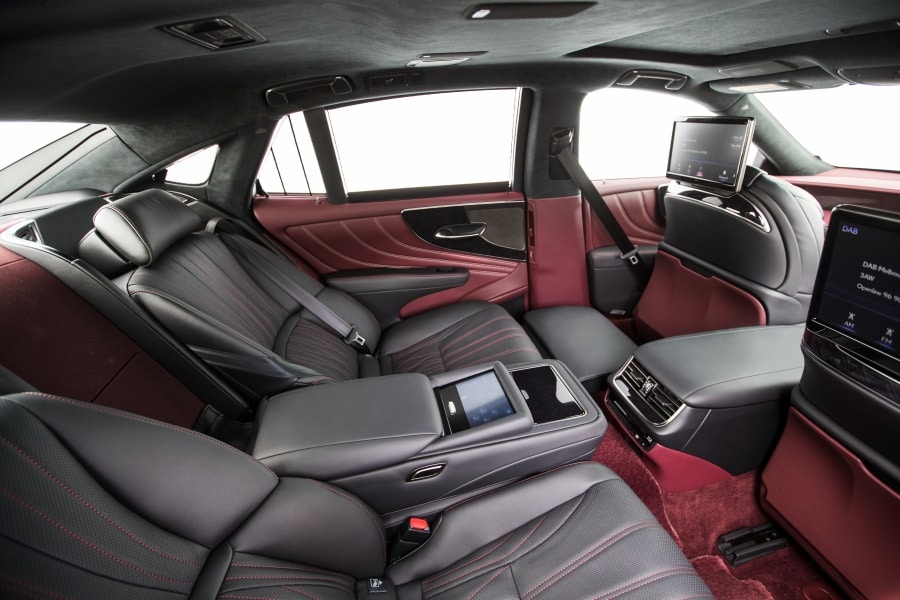 As I glided into the rear passenger seat, and hit the 'full recline' button, nothing could prepare me for the theatre that was about to ensue. First came the movement; as my lounge started to recline, the seat in front then started its journey towards the dashboard which supplied me with over a metre of leg room. Not content with splaying me out like a client at a day spa, the LS 500 then starting rubbing me the right way, literally. When my driver asked "have you tried the shiatsu yet?", I was beginning to lose touch with my surroundings. I can comfortably say this was the first time I've had my glutes massaged by a car and as the full body shiatsu took control, I was transported to another world. When I finally awoke from my shiatsu induced nap, I then took in a few of the interior elements. The Kiriko cut-glass ornamentation, the hand-pleated door trim, the climate controlled seating… this was sci-fi technology fused with Japanese craftsmanship at every stitch, sculpt and shape. Oh, and then there was the audio.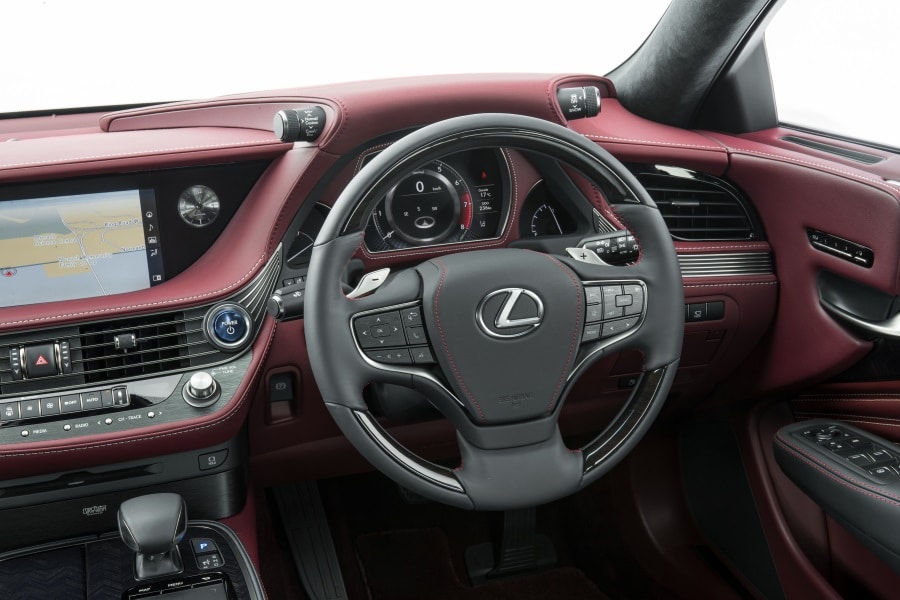 It seems ridiculous dedicating a paragraph to a car's audio system, but hear me out. Engine symphonies aside, this is the best sound I've ever heard a vehicle produce. Mark Levinson, the sort of high-end audio company that makes audiophiles salivate when merely in the proximity of a component, have scattered the Lexus with 23 speakers and a 16 channel, 2400 watt amplifier. As a reference, a pair of Mark Levinson monaural amplifiers will set you back a cool $100,000. And while a lot of people seem to gauge a car audio system by how many decibels it produces, Mark Levinson take exceptional care in producing extraordinary detail and clarity. Listening to Frank Ocean on a Mark Levinson system, whilst reclining, whilst being massaged by a robot, whilst inside a Lexus… was as close as you'll get to spiritual experience in a car.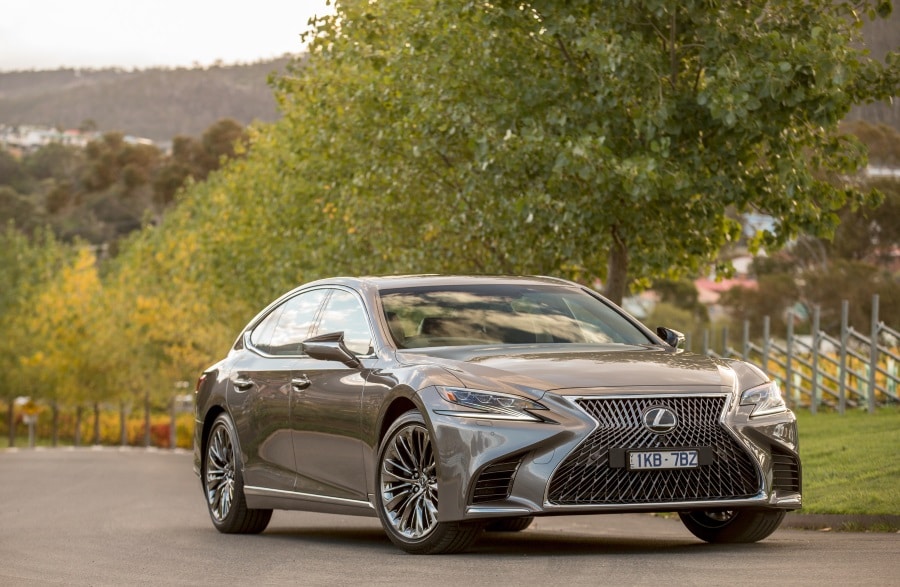 As I reluctantly hopped out of my shiatsu infused, zen as it gets, microclimate that was the rear passenger seat… it was time to drive. Snaking the long wheelbase through Tasmania's countryside was a surprisingly agile experience. With some aluminium panels and a near perfect weight distribution, the LS 500 soars from corner to corner with a sense of poise that would make smaller cars blush. Power plants come in two flavours; The all-new twin turbo V6 producing 310kW and 600Nm of torque and a naturally aspirated V6 with a next generation, Multi Stage Hybrid System. Both engines will see 0-100kph vanish under 6 seconds and while the twin turbo V6 was the pick out on the road, I think the hybrid would be my preferred choice given the cars context.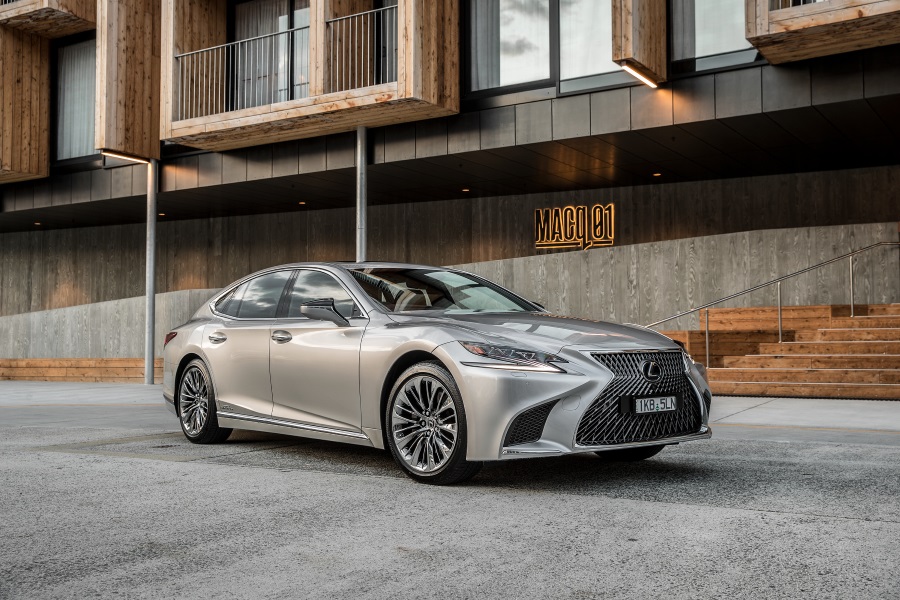 The Lexus LS 500 is a jaw-dropping feat of luxury engineering and craftsmanship. It seems to meticulously fuse futuristic technology and handcrafted workmanship all into one cohesive package. In the best possible way, it feels like a concept car, only with practical features and 10 years roadside assistance. It is an all-round sensory experience id' be happy to drive every day, but only if the back seat wasn't taken.