Vanderhall Navarro is the First Fully Enclosed All-Electric ATV
Vanderhall is undoubtedly best known for its three-wheeled vehicle, Venice. For its first foray into four-wheel territory, the Provo, Utah, company is going off road. The Vanderhall Navarro is billed as a Powersports vehicle and will be on sale in 2022.
The new UTV promises plenty of specs, such as over 300 horsepower, 500 lb-ft of torque, and 200 miles in range. Using a 300-volt architecture, the Navarro boasts an electric motor at each wheel, each with its own inverter, gear train, brakes, and cooling system. With an all-electric powertrain leading the assault, Vanderhall is claiming that the Navarro is the world's first-ever fully enclosed all-electric ATV – a statement that's hard to ignore.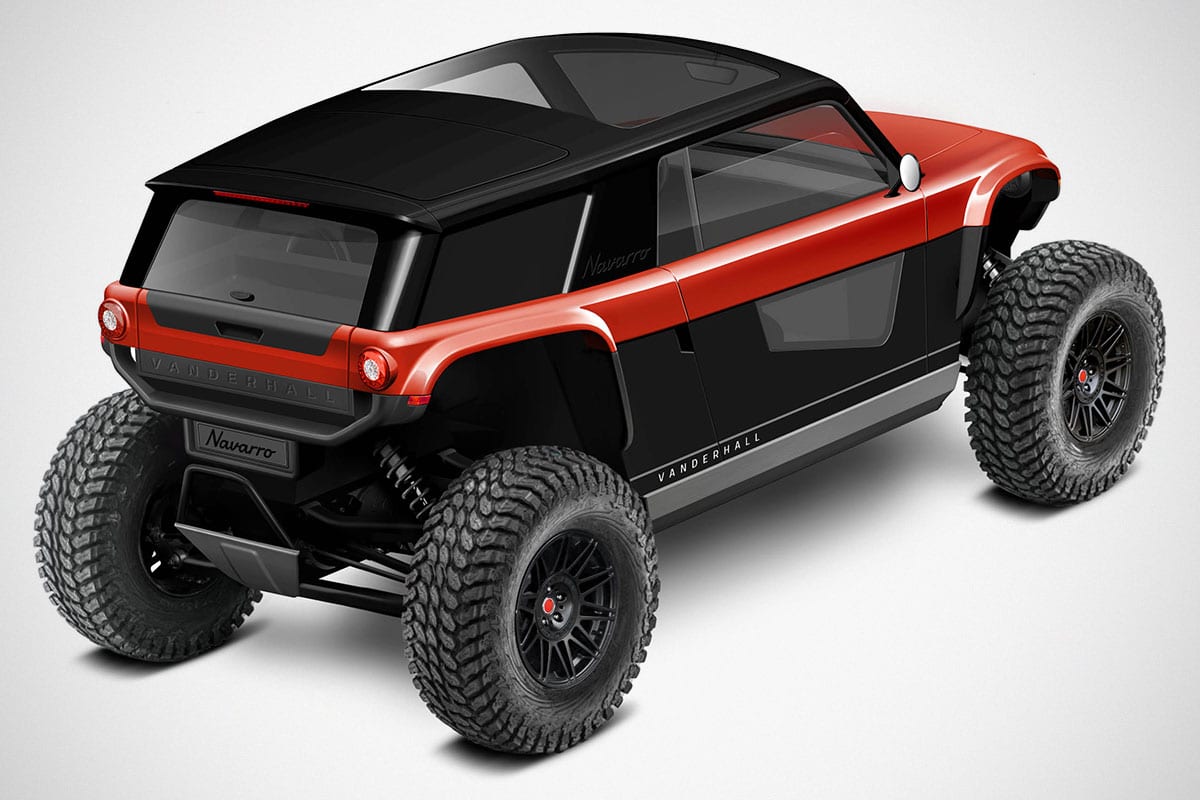 A 6-kilowatt onboard charger keeps the battery topped off, but an optional DC fast charging system is also available (this system can achieve an 80 per cent charge in less than an hour). The Navarro also employs regenerative braking to build and store up to 60 kilowatt-hours. Vanderhall also claims that the battery system will be maintenance-free for up to 10 years, thanks in large part to the onboard battery conditioning system.
In terms of design, the Navarro appears to have taken plenty of inspiration from the new Ford Bronco. The enclosed cab boasts two doors and can seat four. The top is partially removable for when the sun is out. The rig has 20 inches of suspension travel and it offers four-wheel steering. You can also get the Navarro as a street-legal vehicle with 18-inch wheels. It also comes with mirrors, taillights, brake lights, turn signals, DOT tires, and a windshield, begging the question about whether this is an off-roader or a daily commuter. And if it is a daily commuter, you'll be driving in comfort. The enclosed interior offers heating and air-conditioning.
The seats are all heated and waterproof. The sound system in Bluetooth enabled. The steering wheel hosts a speedometer, battery power gauge, and temp gauge. You'll also find a radar readout, which reports on the Vidar system. Vanderhall hasn't released pricing yet, but the factory is already being renovated for production and the Navarro will be hitting dealerships next year.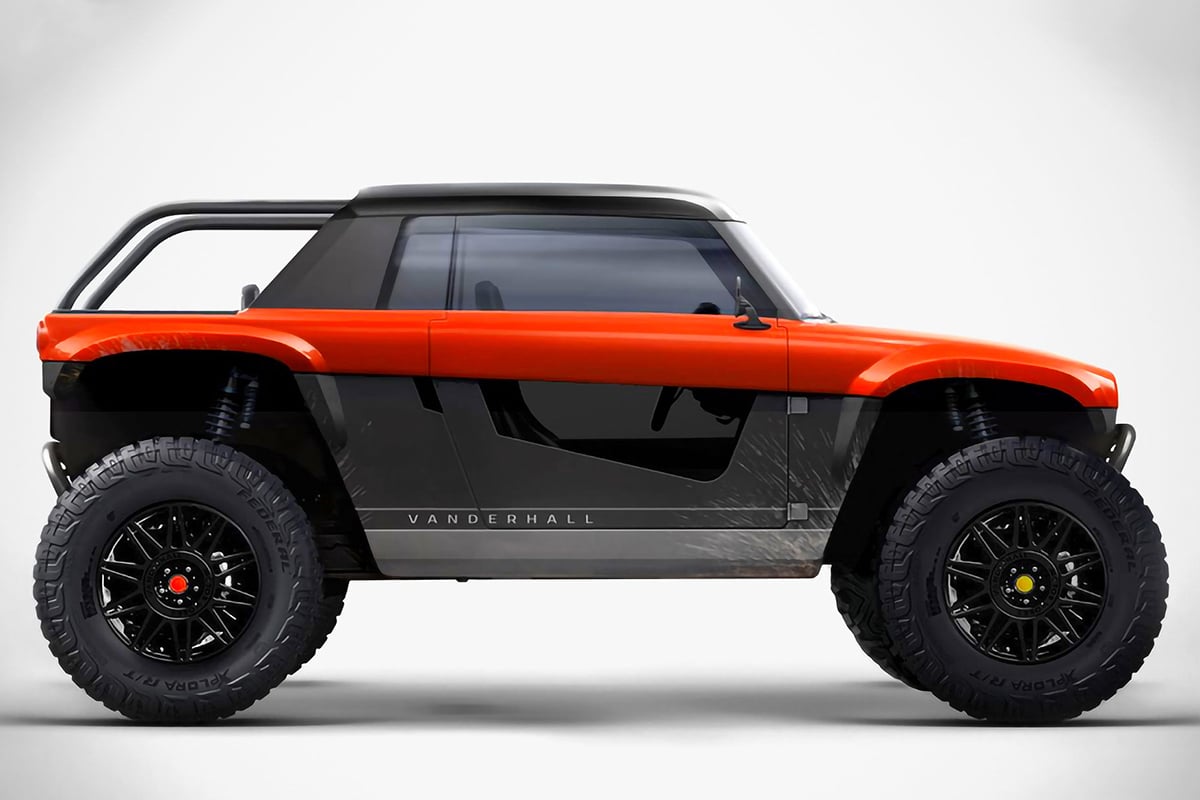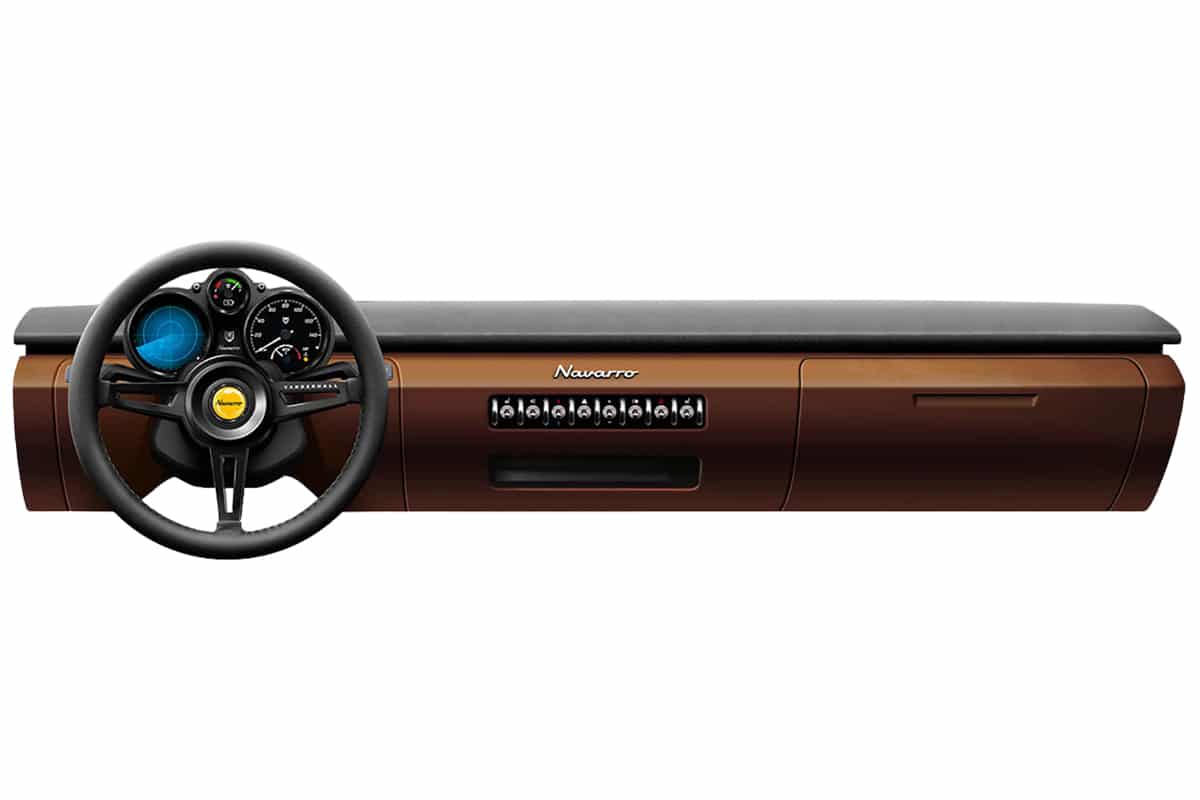 You'll also like:
Insane Bugatti Chiron Terracross Concept is the Ultimate Off-Roading Hypercar
The LEGO Camel Trophy Land Rover Defender is Back
2022 Maserati Levante Hybrid Electrifies the Luxury SUV