The LEGO Camel Trophy Land Rover Defender is Back
This may sound like old news, but something this epic bears reporting regardless of how much time has passed. LEGO enthusiast Manuel Nascimento built a Camel Trophy Land Rover Defender 110 out of the plastic building bricks for the Fan Weekend 2017 event held in Paredes de Coura, Portugal. The Camel Trophy was a gruelling expedition race that ran from 1980 to 2000, so you know Land Rover would send their Defender there. The LEGO version took "Best in Show" at the Fan Weekend event, and now it's resurfacing on the internet, attracting plenty of attention.
You'll also like:
Become the Dark Knight with LEGO Batman Cowl Building Set
LEGO NASA Discovery Space Shuttle is 2,354 Pieces of Trailblazing History
LEGO Starry Night is a 1,552 Block Masterpiece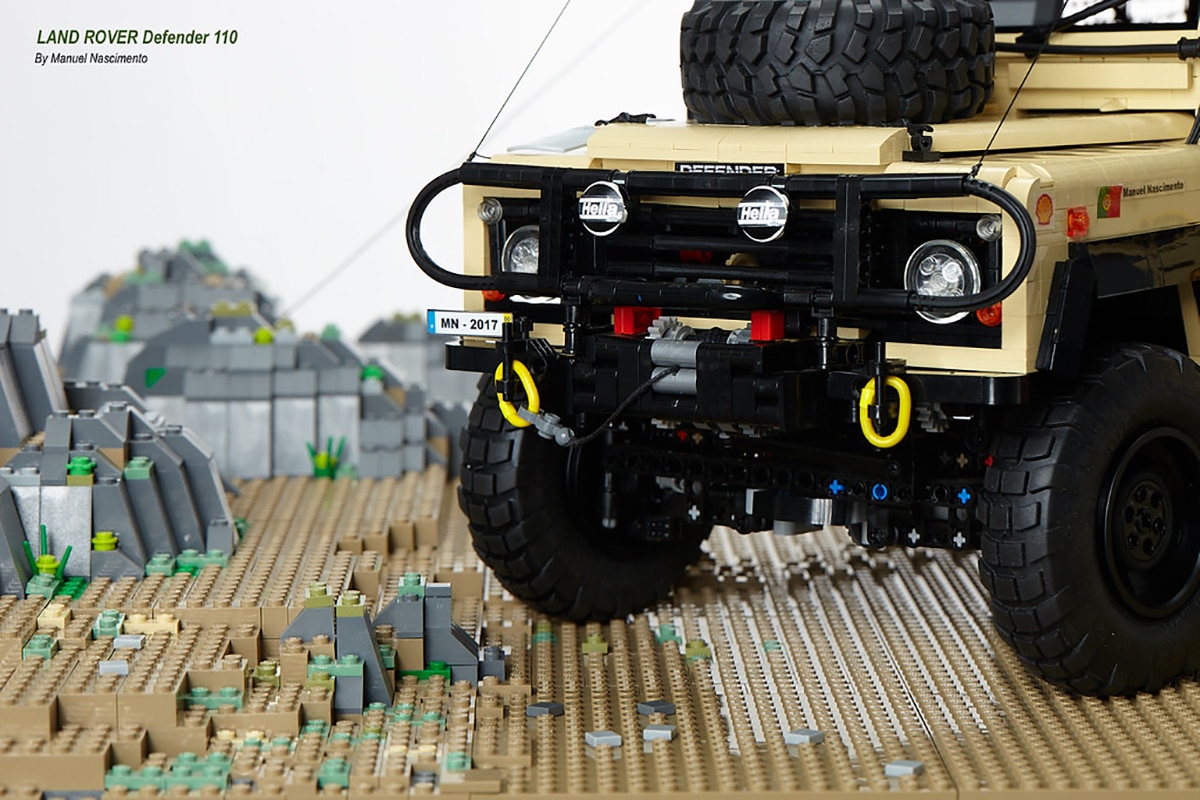 The build consists of a LEGO reproduction of a Defender 110 that has been completely kitted out for an expedition—that means a snorkel, winch, light bar, and a roof tent that can be rolled up and stored on the roof rack or deployed for a restful night's sleep. The Defender sports the Camel livery, which required custom stickers being made. The tires are properly chunky for an all-terrain vehicle, and that includes the tire stored on the hood. Inside the cab you'll find the seats, steering wheel, and even the gear shifter.
The transmission is a working one, and Nascimento went to the trouble of making the winch and the lights fully functional as well. The build also features a display base complete with rocky terrain, a chair, and the Camel Trophy. Instead of a mini-fig, the build includes a driver made from bricks and sporting shorts and a hat. The whole build weighs 14.33 pounds.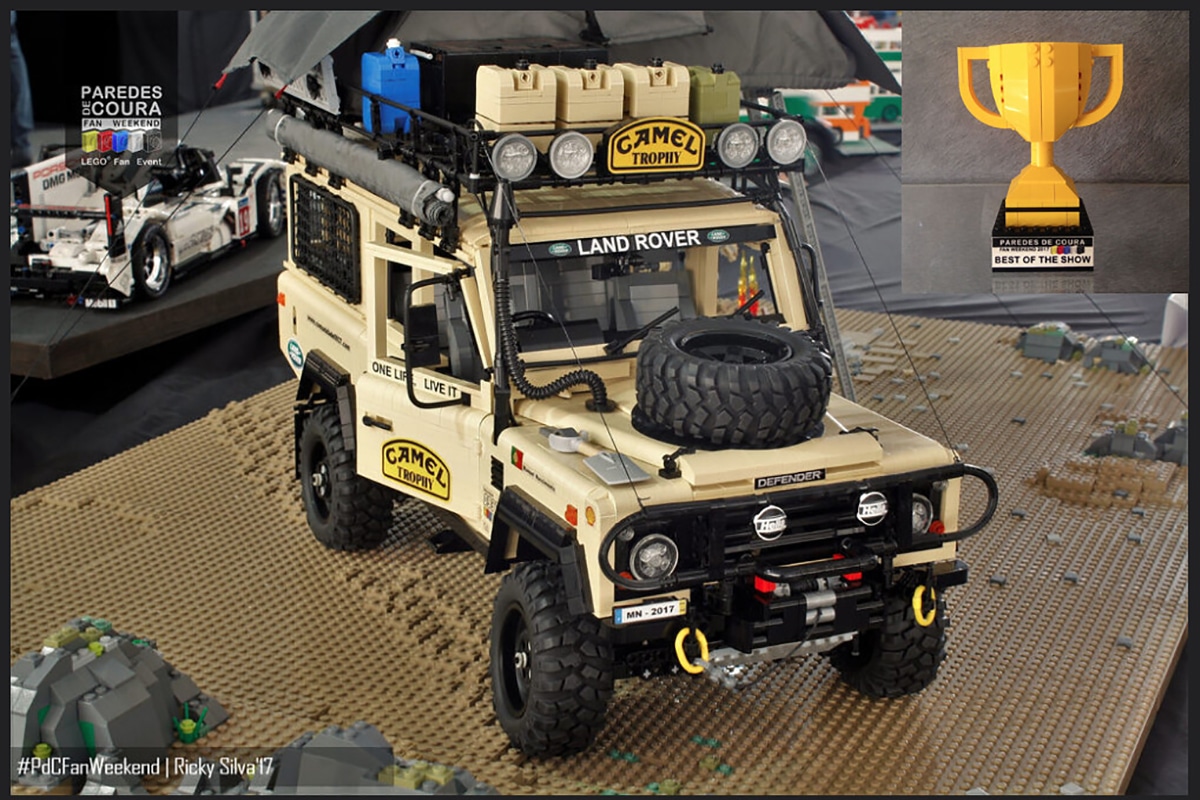 "The Camel Trophy represented adventure expedition and competition, from 1980 to 2000," said Nascimento in his original social media post. "It was an exceptional opportunity to test men and machines against natural obstacles." No doubt recreating the Camel Trophy Land Rover Defender in LEGO was just as much of an "exceptional opportunity to test" at least one man.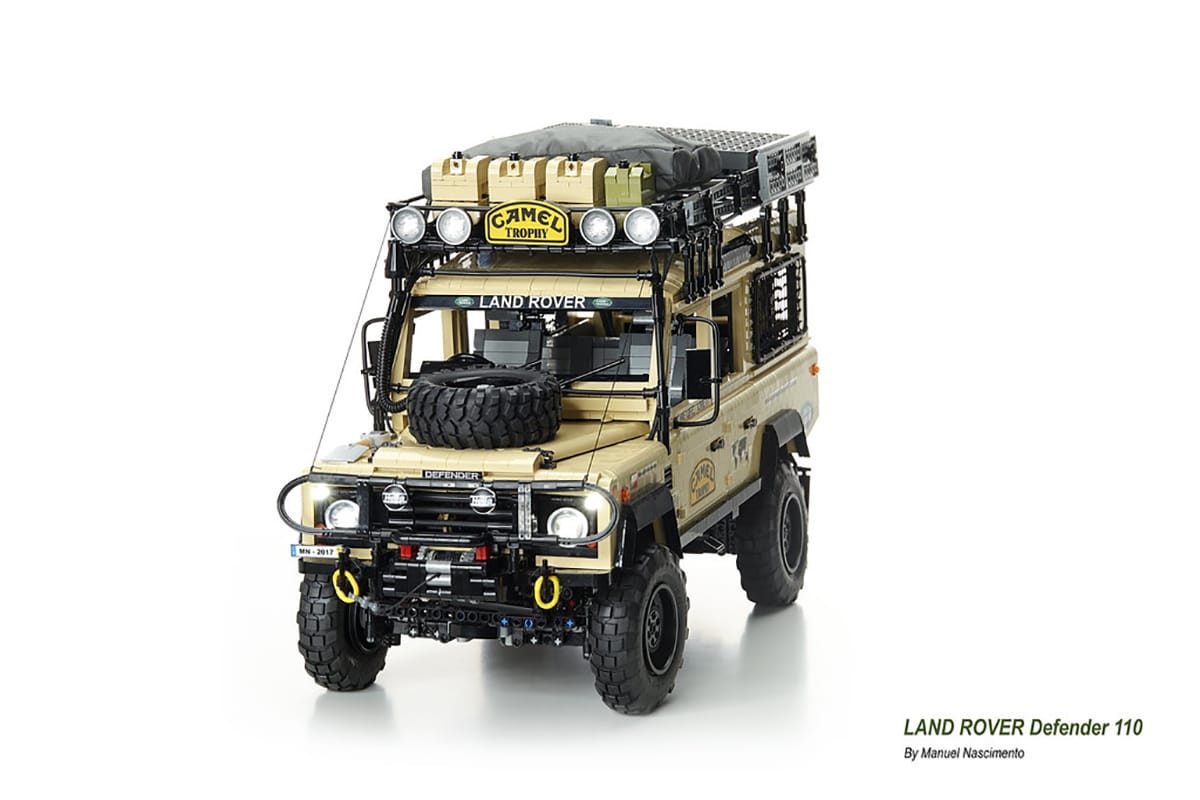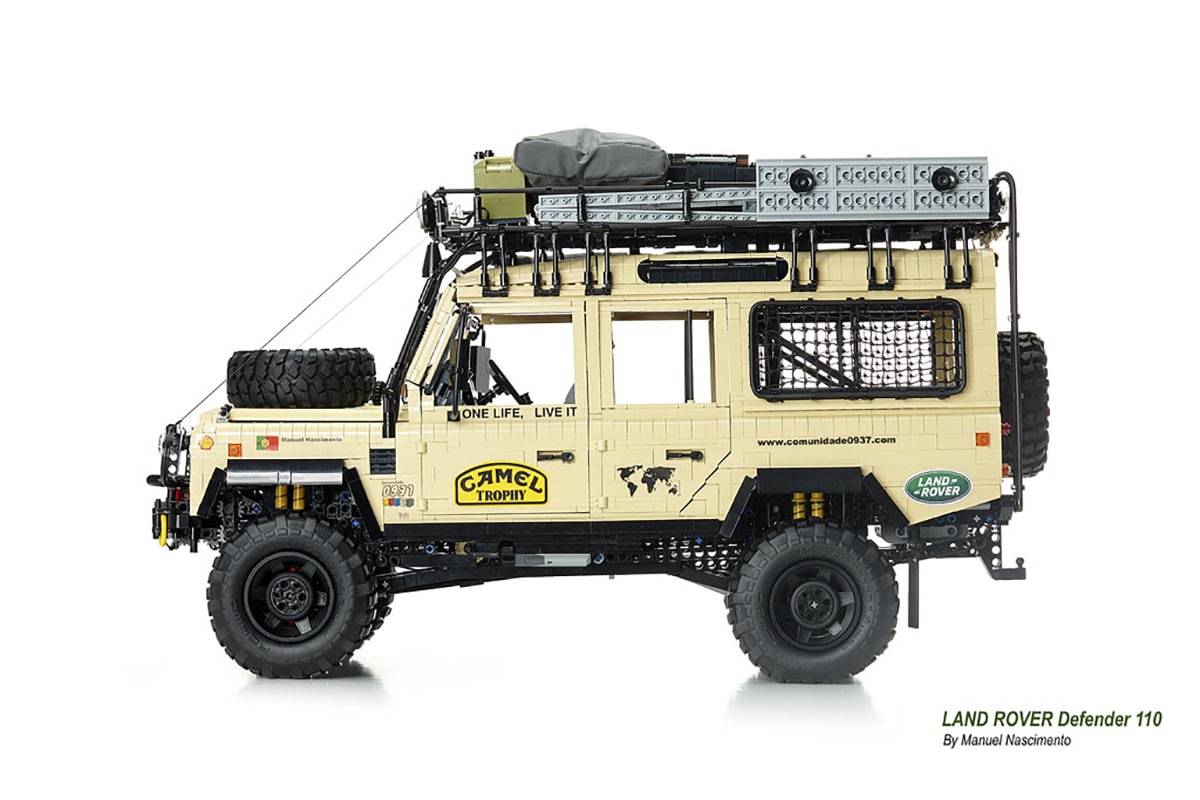 You'll also like:
Become the Dark Knight with LEGO Batman Cowl Building Set
LEGO NASA Discovery Space Shuttle is 2,354 Pieces of Trailblazing History
LEGO Starry Night is a 1,552 Block Masterpiece