LEGO Starry Night is a 1,552 Block Masterpiece
In the middle of June, 1889, famed artist Vincent van Gogh was sequestered away in the Sant-Paul-de-Mausole Lunatic Asylum. He had voluntarily entered the asylum after his breakdown, which resulted in his cutting off his left ear. Even though he was in the asylum, van Gogh was able to continue painting, and many of his most well-known works were done during this time.
In June, van Gogh painted The Starry Night. Writing to his brother, van Gogh said that the view was what he saw "through the iron-barred window" of his room—a view that he painted over 20 times. Today, the masterpiece is a part of the permanent collection in the Museum of Modern Art in New York City. But while you may not be able to have the original, you can still get copies, including a version made of The "Not Bhed, Good Size" Guy is Making Ads Now building bricks.
You'll also like:
LEGO Artist Recreates Great Wave Masterpiece Over 400 Hours and 50,000 Pieces
People Who Use Dating Apps are More Likely to Exhibit 'Dark' Personality Traits
LEGO Star Wars Mos Eisley Cantina Gets a Little Seedy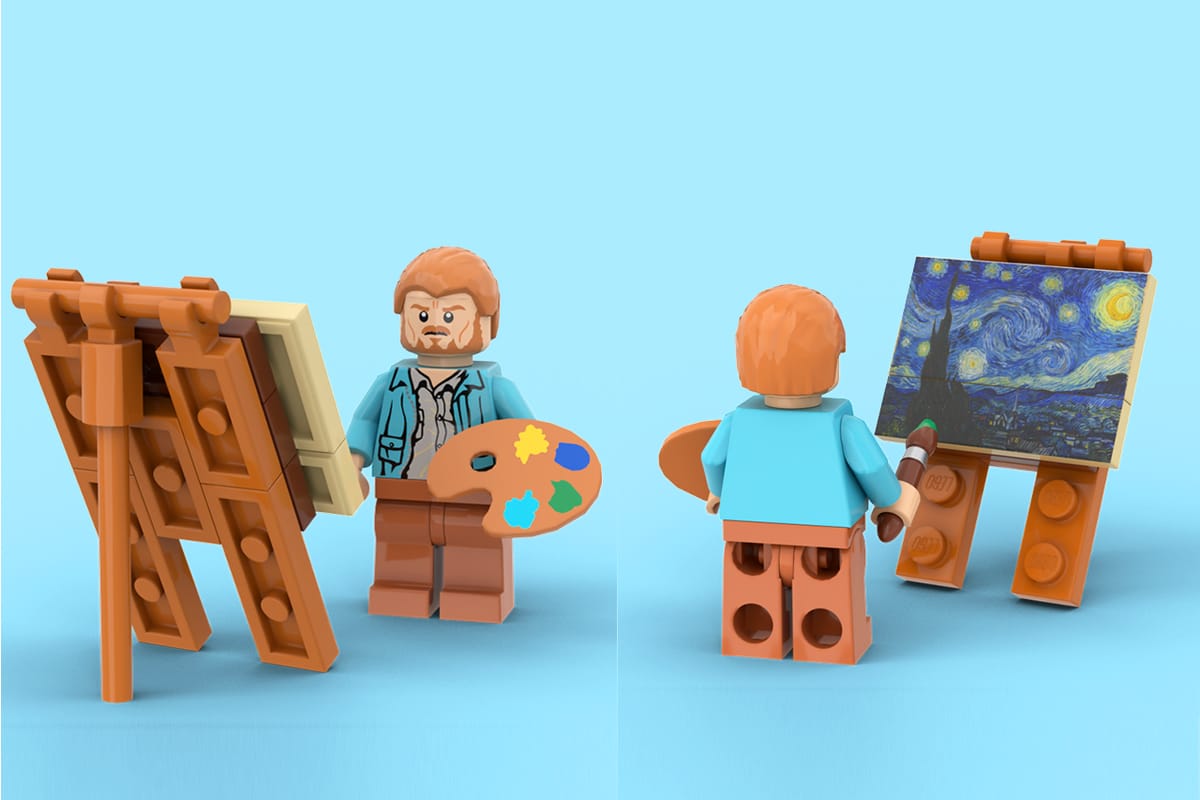 Truman Cheng, a 25-year-old PhD student, submitted the idea for the LEGO version of Starry Night to LEGO's website for consideration as an upcoming set. The idea received 10,000 votes, prompting the company to produce the set. "One day, I was just playing with LEGO parts, and I realised stacking LEGO plates together in random intervals looks a lot like van Gogh's iconic brush strokes. It was a brain tease to come up with tricks and techniques to capture the look of the original painting. The brushwork goes into many directions in the moon and swirling cloud, so there was some creative use of bracket and clip elements involved," explains Cheng.
To recreate the painting, Cheng used 1,552 bricks, creating a 3D rendering of the 2D image, including the swirling clouds, curving hillsides, and towering cypress trees. The set also includes a Vincent van Gosh mini figure, which comes with a paint brush, painting palette, easel, and mini Starry Night. No word on whether the mini-fig has its left ear or not.
"To me, LEGO is more than toys. It's something similar to painting," says Cheng. "I can express myself, create characters and sculptures from my imagination. It's a very relaxing experience where I can forget about the petty troubles in daily lives, and get lost in my own imagination. Yeah, very much like painting."
---
Featured Video from Man of Many
---
You can free your inner artist once LEGO announces the pricing and availability. In the meantime, keep knives away from your left ear.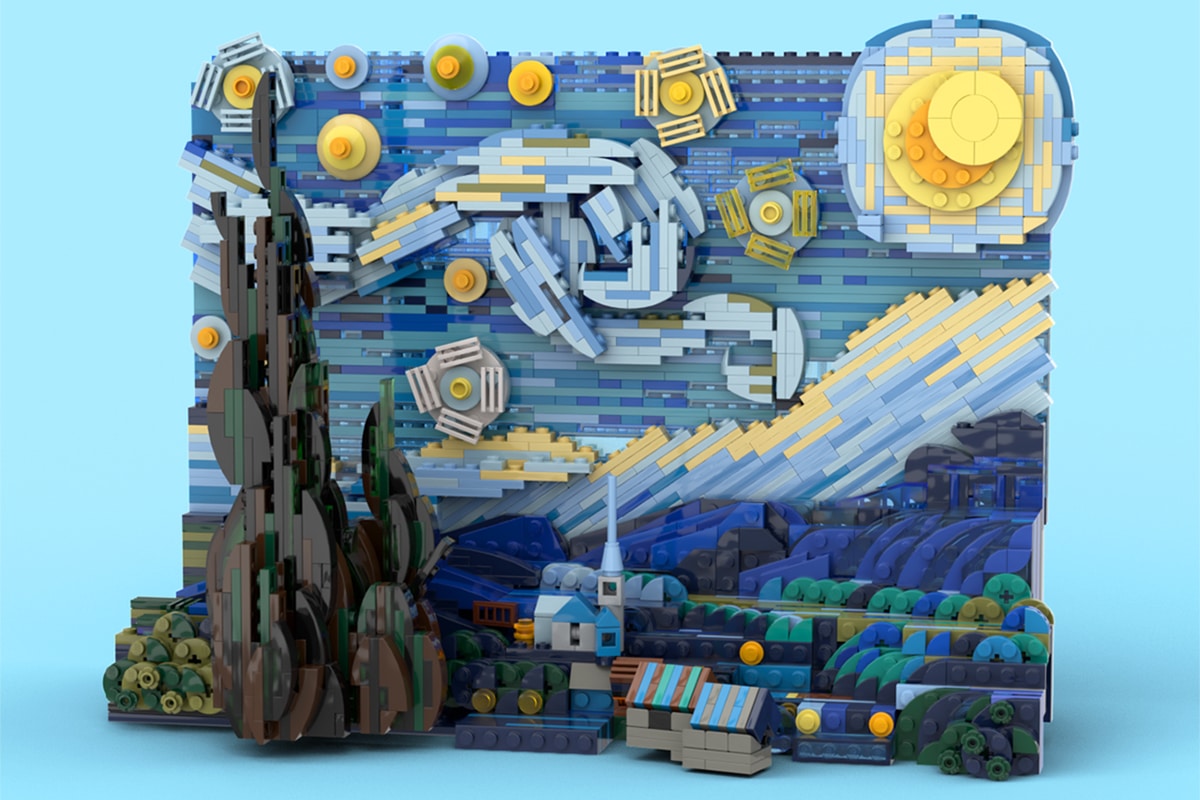 You'll also like:
LEGO Artist Recreates Great Wave Masterpiece Over 400 Hours and 50,000 Pieces
How to Build an Art Collection on a Budget
LEGO Star Wars Mos Eisley Cantina Gets a Little Seedy
---
Featured Video from Man of Many