Insane Bugatti Chiron Terracross Concept is the Ultimate Off-Roading Hypercar
The Bugatti Chiron is designed to hug the road closely, making it possible for its advanced dynamics to do their job, and for the Chiron to achieve even higher speeds. Rafal Czaniecki, an industrial designer out of Shenzhen China, has blown all of that out of the water. Czaniecki's Terracross Concept lifts the Bugatti Chiron up a few levels—literally—turning it into a superfast, lifted 4X4 ready for any off-road adventure.
You'll also like:
2022 Maserati Levante Hybrid Electrifies the Luxury SUV
Chevy Unveils 'The Tesla of Pick-up Trucks' with Electric Silverado
$270,000 Defender Works V8 Trophy Resurrects an Icon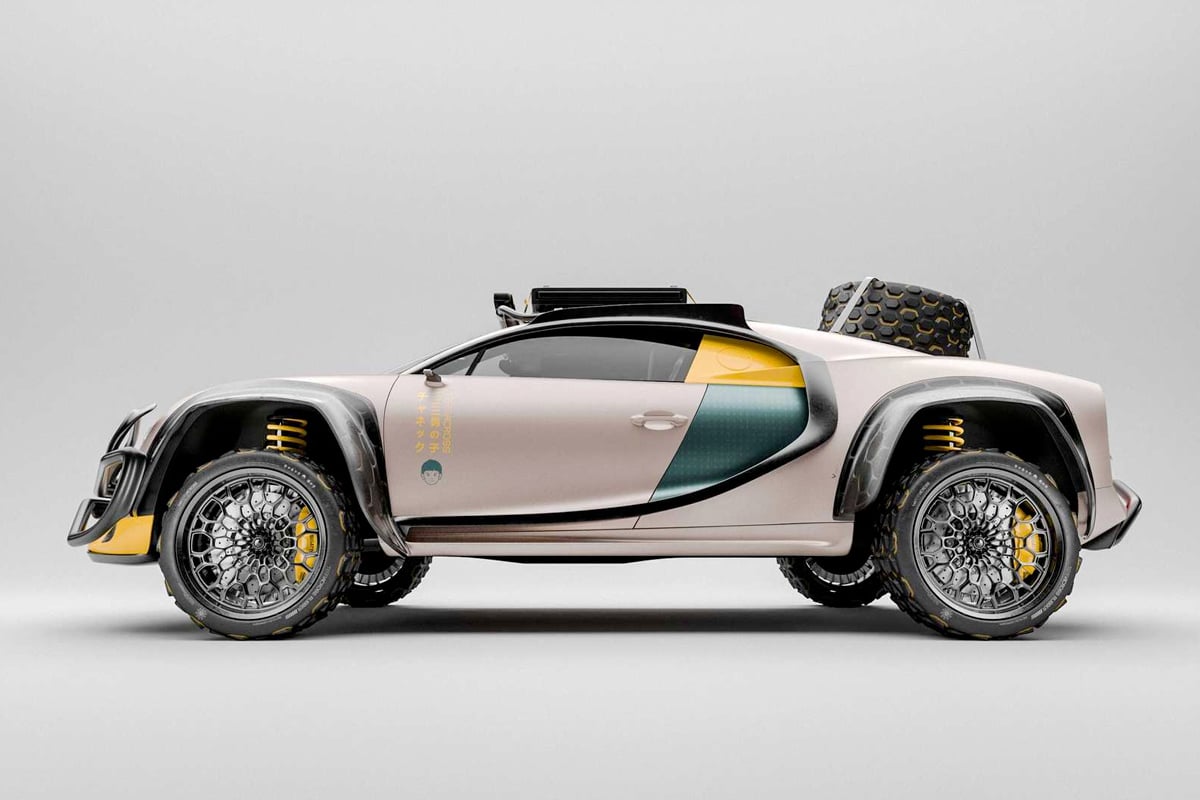 Czaniecki kept the basic shape of the Chiron, because, after all, why mess with something that is already gorgeous? Where Czaniecki started making changes was with the new, larger wheels, which he envisions being wrapped in knobby off-road tires. Matching the larger wheels, a new suspension adds a few inches to the Chiron's height. The new wheel arches boast a transparent skeleton design with hexagons, a pattern reflected in the tires.
The arches would extend out over the much wider wheels and would be 3D printed. On the roof is a cargo system with integrated LED lights for all your gear. Czaniecki continues the hexagon shapes in the exhaust pipes. The back, on the cover for the engine, you'll find a spare wheel.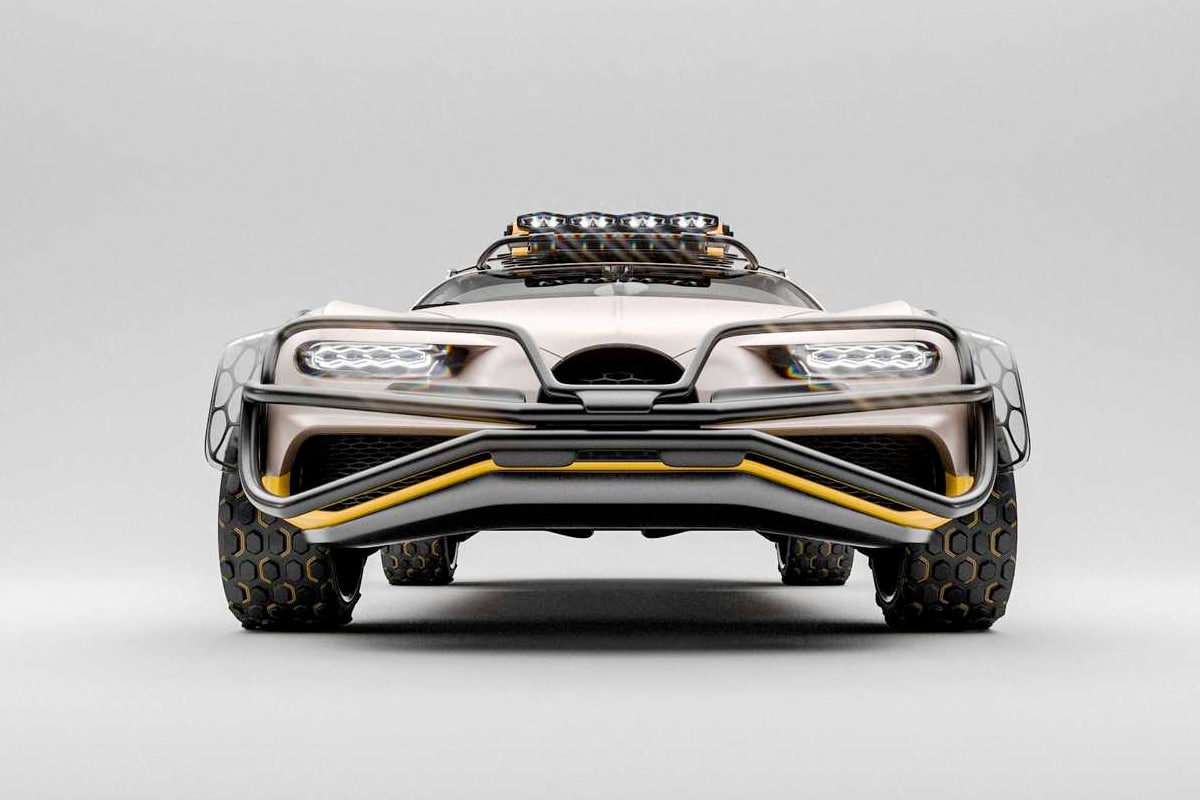 There's a lot of tech that would go into making this concept a reality. Czaniecki explains that the Terracross would have "additional details like digital scanners instead of classic mirrors, so the car can scan terrain and suggest or help to move forward in challenging conditions."
Those challenging conditions could be met head on with the protective bar that is strategically placed over the car's front fascia. Czaniecki says that the concept was "made for fun and to learn some new skills." Hopefully Bugatti follows suit and learns some new skills as well, because the Bugatti Chiron Terracross Concept would definitely be a lot of fun.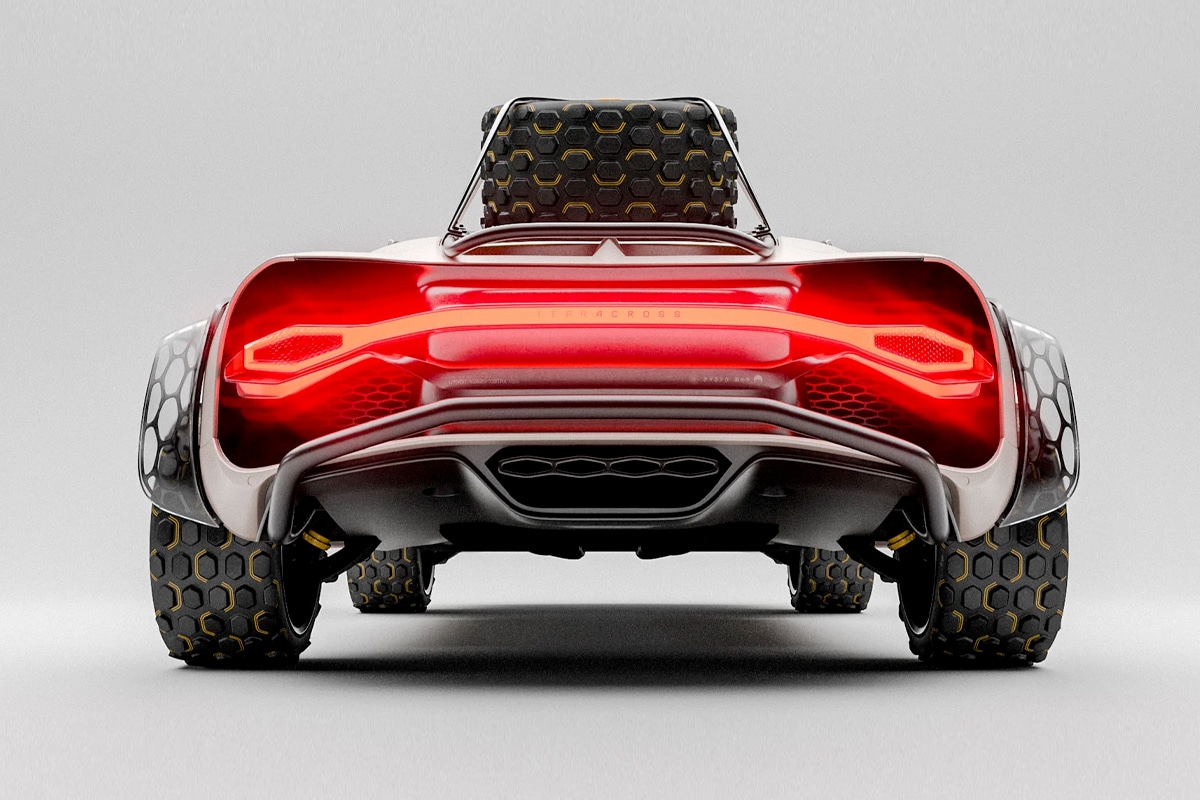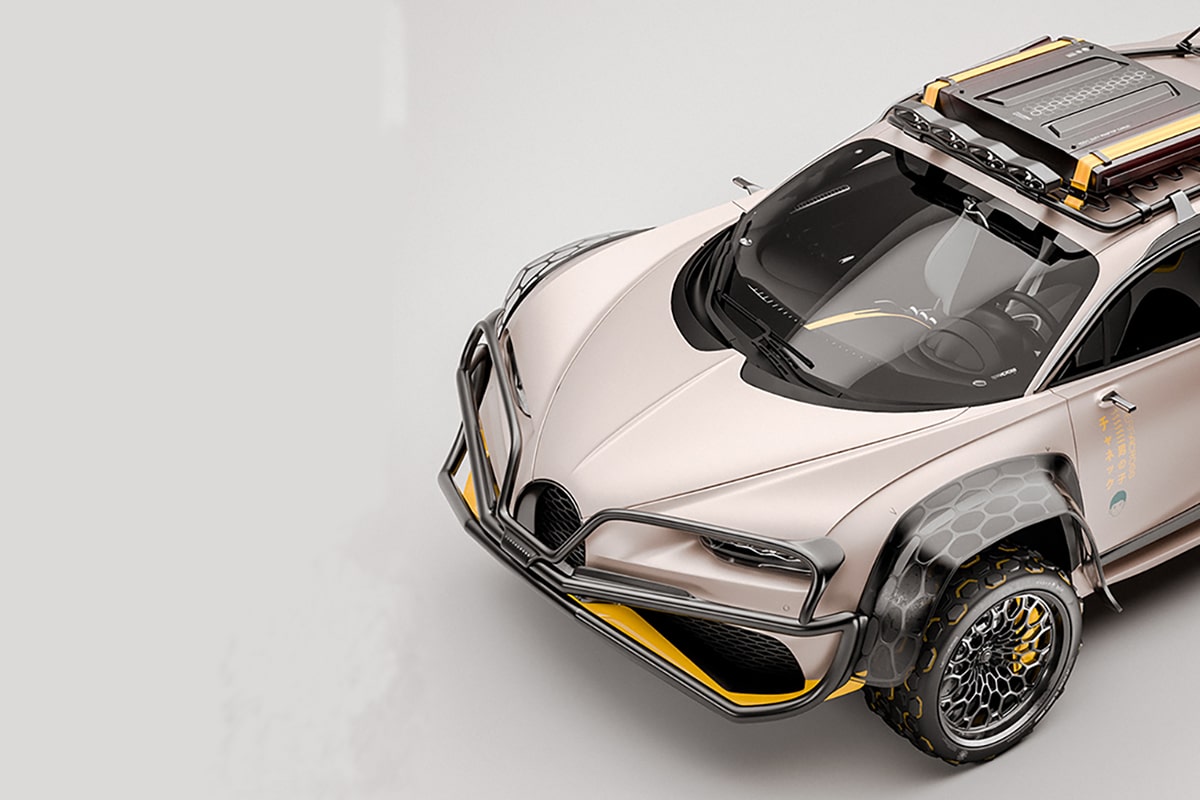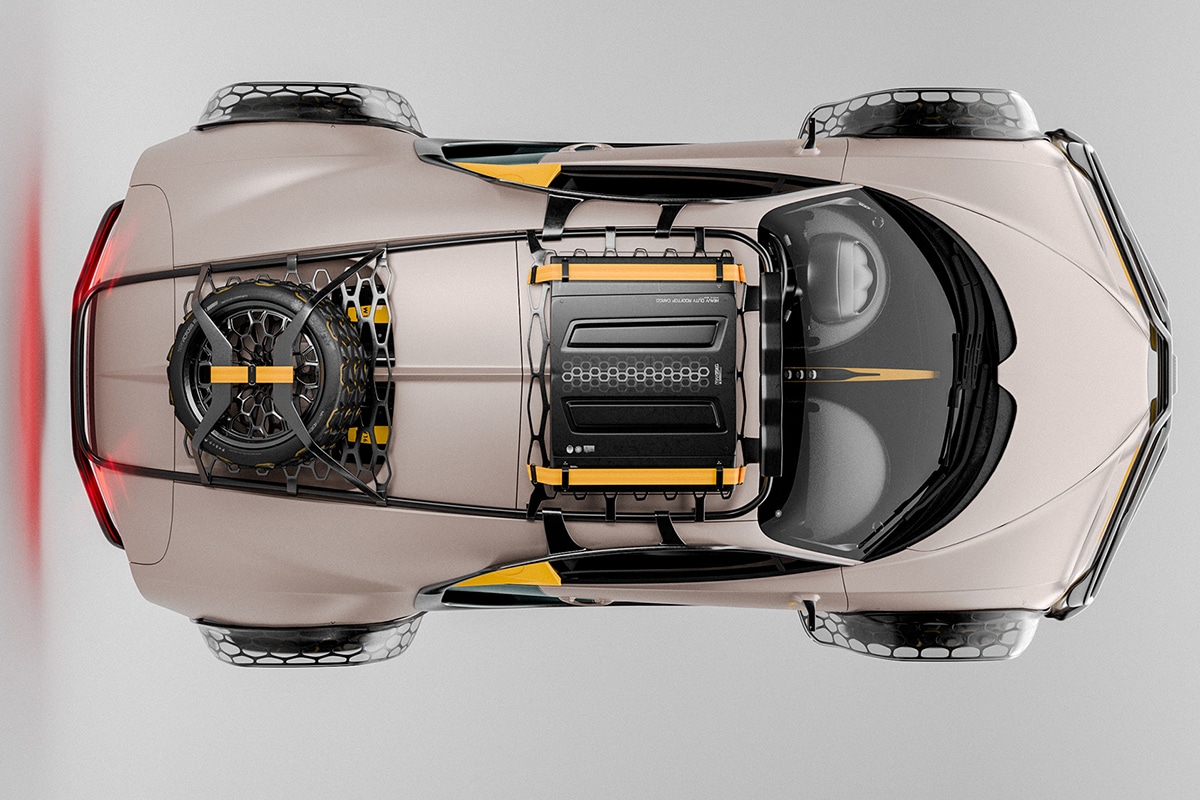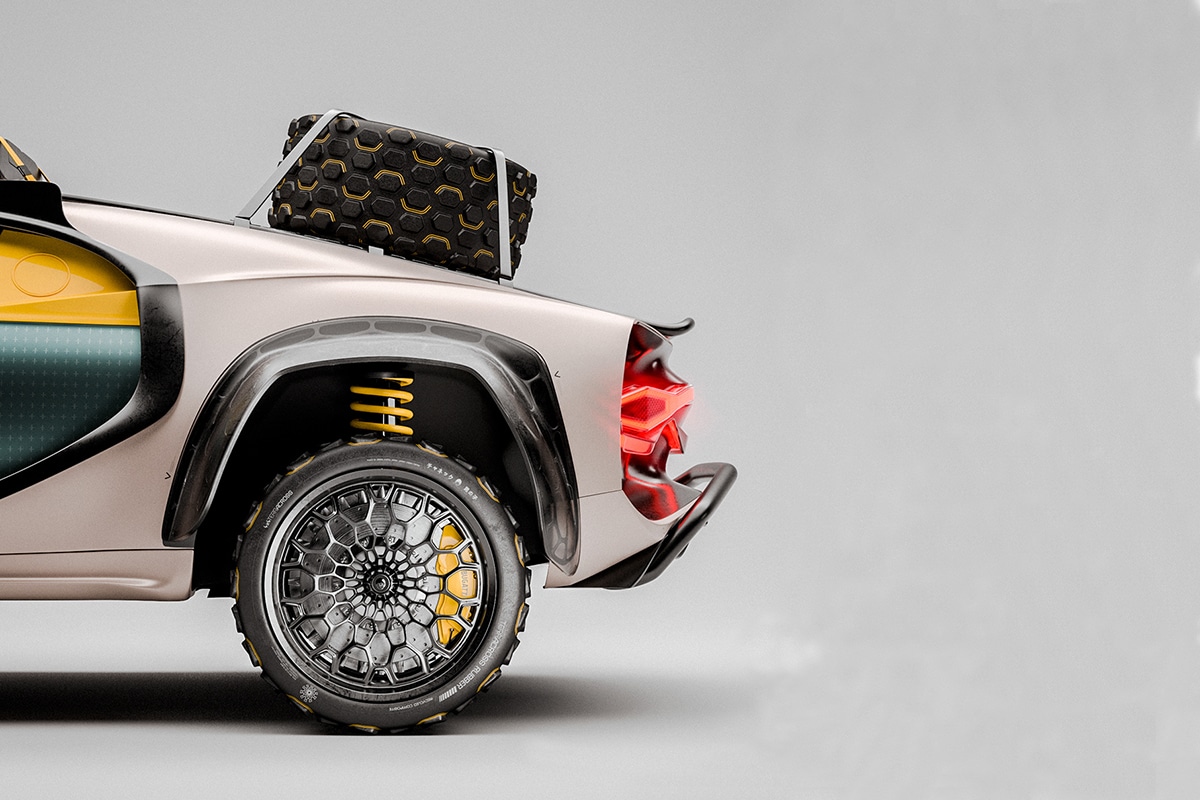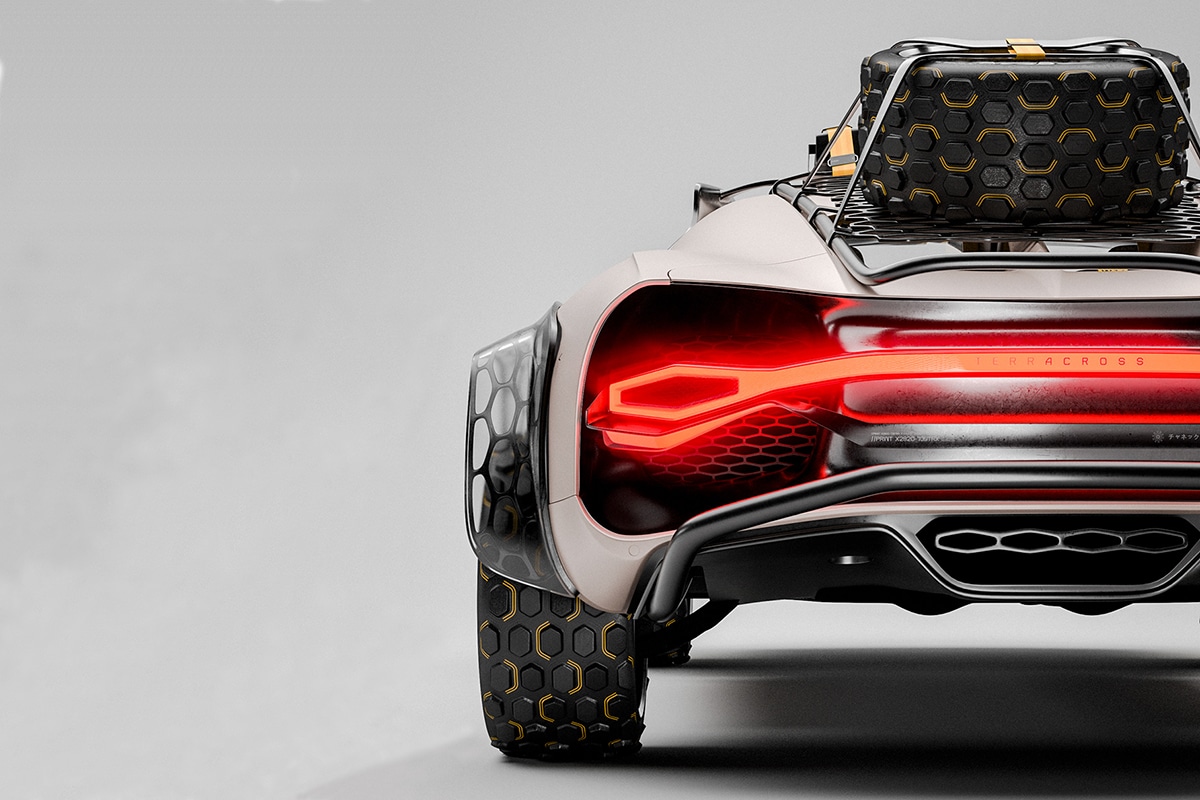 You'll also like:
2022 Maserati Levante Hybrid Electrifies the Luxury SUV
Chevy Unveils 'The Tesla of Pick-up Trucks' with Electric Silverado
$270,000 Defender Works V8 Trophy Resurrects an Icon