BMW Adds Limited-Run M1000RR to its Performance Line
If you're not familiar with the M designation from BMW, it stands for the performance division in their car production efforts. The division was launched in 1972, and since then the program has supported BMW's motorsports. When you think of a winning BMW race car, you're more than likely thinking of an M class vehicle. But that M isn't just for cars anymore. BMW has granted a motorcycle the M designation—the BMW Motors M1000RR—and it lives up to all the expectations.
You'll also like:
VKTRE Moto Co. Heritage Leather Jacket Rules the Roads
BMW Motorrad R18 Cruises into Fat-Boy Territory
Triumph Trident Set for a Comeback After 45 Years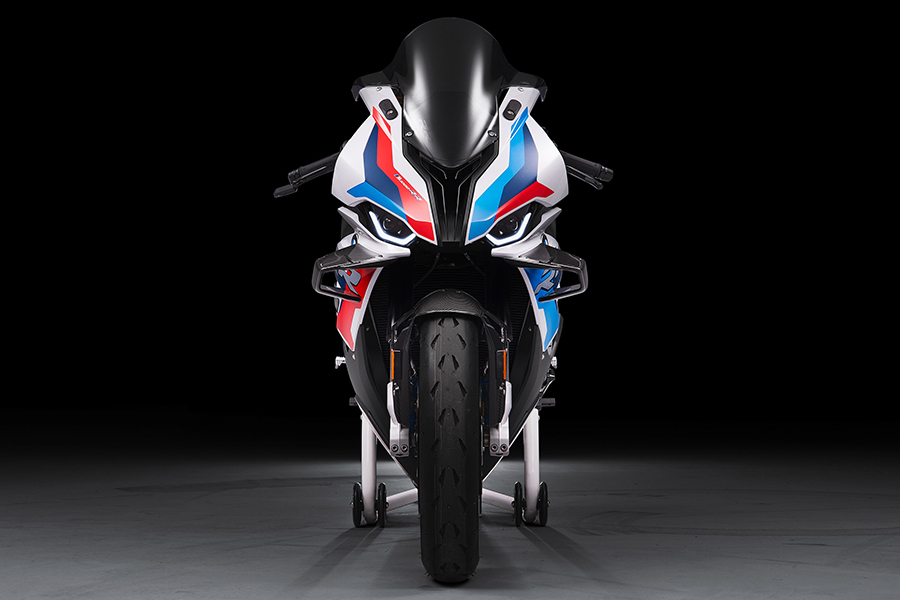 The M1000RR definitely merits the M title. With an engine that offers 212 horsepower, there's more than enough power to rocket this bike through any course. What makes this bike even more of a performer, though, is its weight. Coming in at a DIN Kerb Weight of just 192 kg, this bike has a power-to-weight ratio of less than 2:1.
The engine is a four-cylinder inline motor that features the same ShiftCam tech that BMW's S bike has, which includes variable valve timing and valve lift. The engine also features lighter two-ring Mahle pistons as well as adapted combustion chambers and a compression ratio that has been increased to 13.5:1. The connecting rods are Pankl and are made of titanium. The intake ports are new and have been machined with new duct geometry.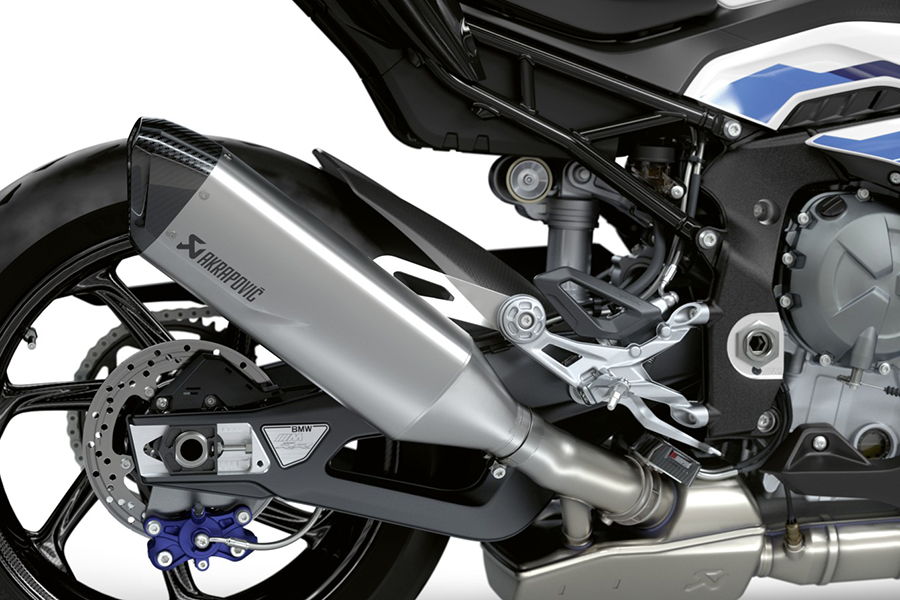 The M1000RR also feature a set of carbon fiber winglets, which are said to produce 35.9 pounds of downforce at 189 miles per hour, improving handling for this superbike. Slowing down from that 189 miles per hour is accomplished with a set of brakes that previously have been reserved for World Superbike competitors. These brakes have an optimized fluid balance that maximizes fading stability and controllability, bringing you down from 189 miles per hour to zero in just 10.7 seconds.
BMW plans to limit production of the M1000RR to just 500 examples worldwide. The sticker price comes in at USD$32,990. Even if you can't get a hold of one of these bikes, you can still have hope. Now that motorcycles have broken into the M class, we'll hopefully be seeing more being made.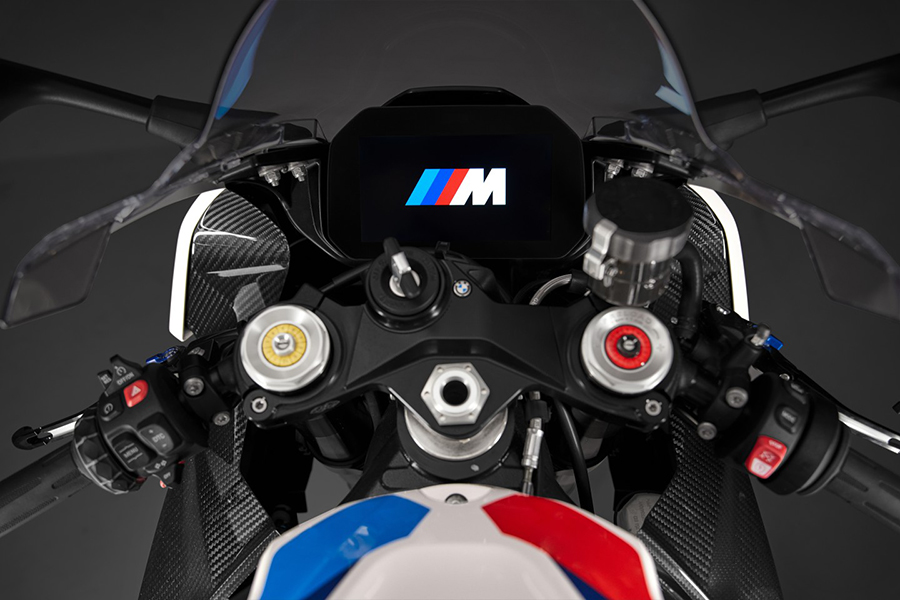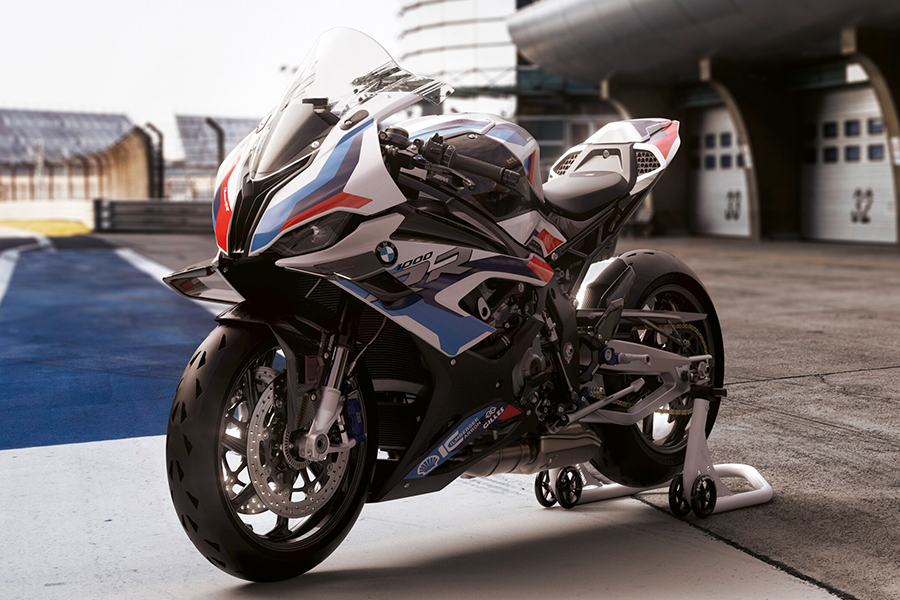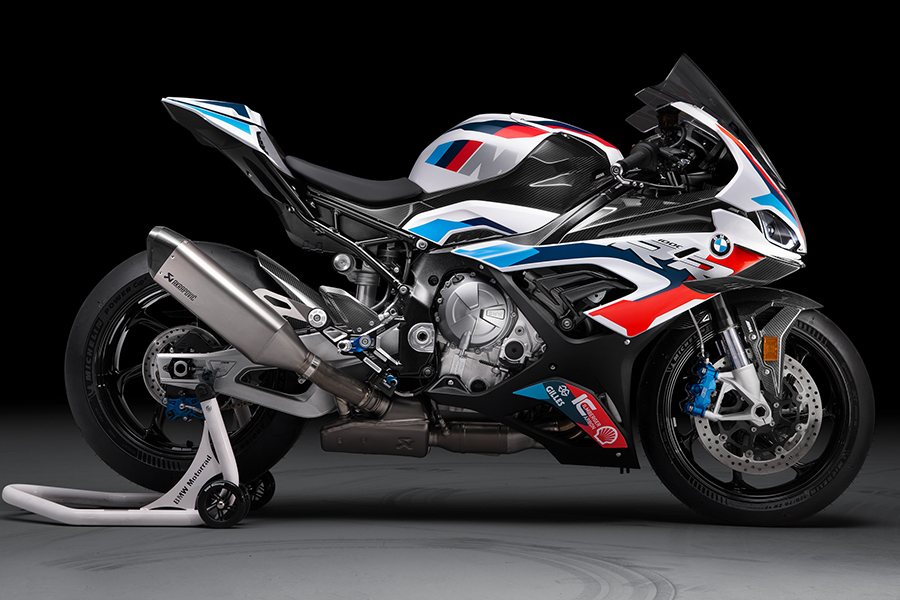 You'll also like:
'No Time to Die' Apparently Took So Long, Triumph Released a Second Bond Bike
BMW Motorrad R18 Cruises into Fat-Boy Territory
Triumph Trident Set for a Comeback After 45 Years