Zillers Garage Turns BMW R9T into Neo-Retro Masterpiece
This bespoke BMW R9T motorcycle built by Russian custom-builder Zillers Garage is packed with more custom bodywork than you can take in. The bike has a Tron-meets-Terminator feel to it, and it's got the power to match.
You'll also like:
BMW Splashes Down into the Cruiser Market with the New R18
Ironwood's BMW R1250GS is Part-Cybertruck, Part-Bladerunner
Switch Motorcycle's eScrambler Has Live WiFi Monitoring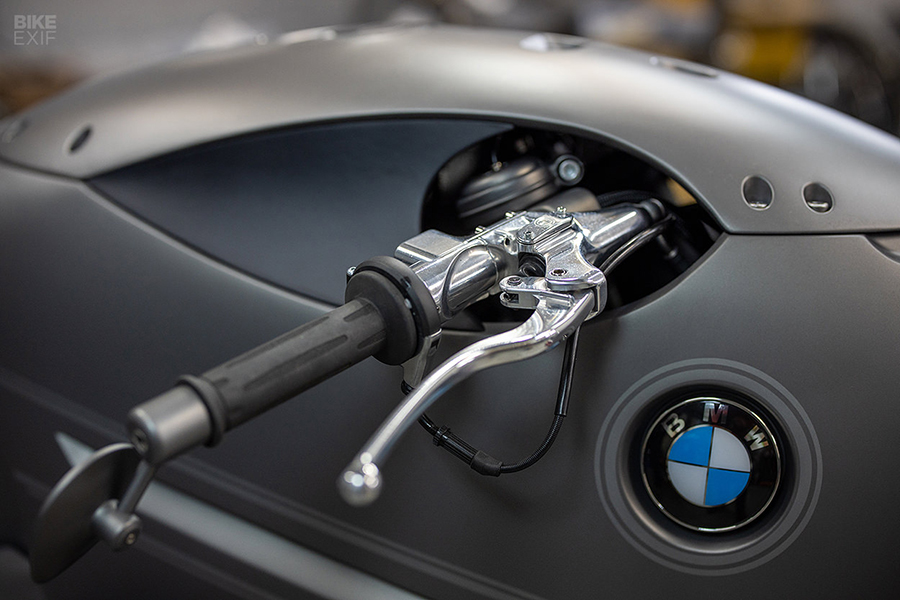 Almost the entire bike, with the obvious exception of the wheels and a few other parts—is encased in an aluminium shell, giving the bike qualities of the light cycles from Tron and the hunter-killer motorcycles from Terminator. The shell is done in gunmetal grey, which only adds to the mean looks of this sweet bike. An HID lamp in the front looks like the camera of a robotic killing machine ready to ride you down. Zillers Garage also dropped the suspension of the bike, lowering it to within an inch of the ground. The seat was also lowered. Much like the bodywork, the exhaust was also custom made. Brembo brakes were used for stopping power.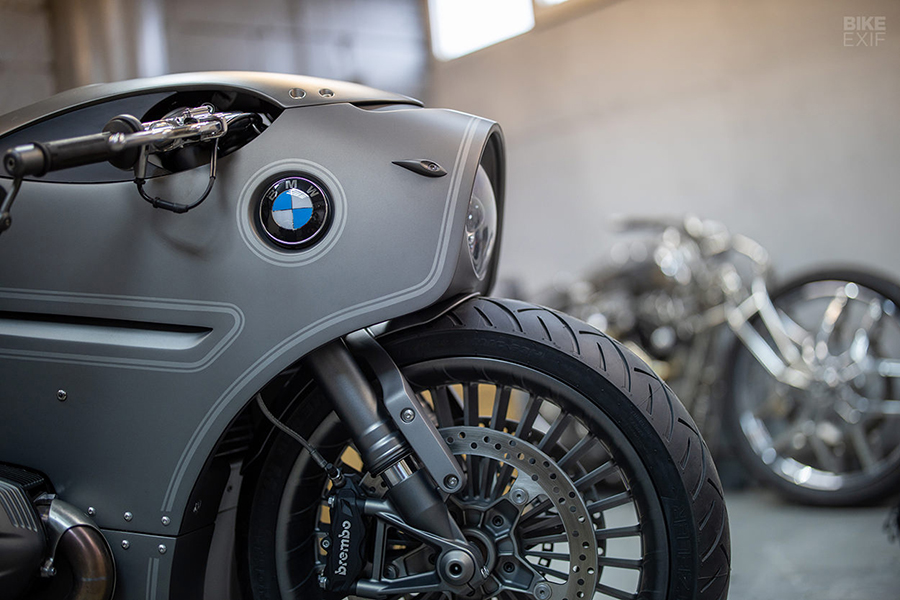 The engine for the bike stays true to its BMW R9T origins. Of course, that means that this bike has the muscle to back up its looks. The 1,170cc boxer engine puts out 110 horsepower at 7,750 rpm. With that kind of a propulsion system, the bike can hit 135 miles per hour. You might suspect that the shell body would add weight that would slow the bike down, and that's a good assumption. However, the shell was made with aluminium for that very purpose—to keep the weight down—so this bike can still go plenty fast.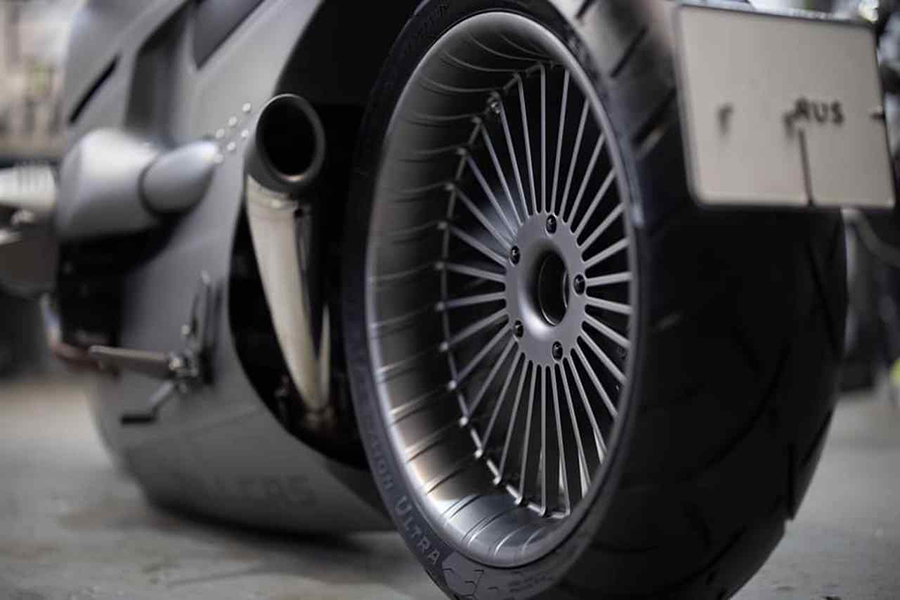 Mikhail Smolanovym of Zillers Garage was going to unveil the bike at the Motovesna Motorcycle Show, but with social gathering restrictions in place, the event was cancelled. Instead, Zillers Garage took to social media to announce the bike, and within just three days they received more than 11,000 likes.
---
Featured Video from Man of Many
---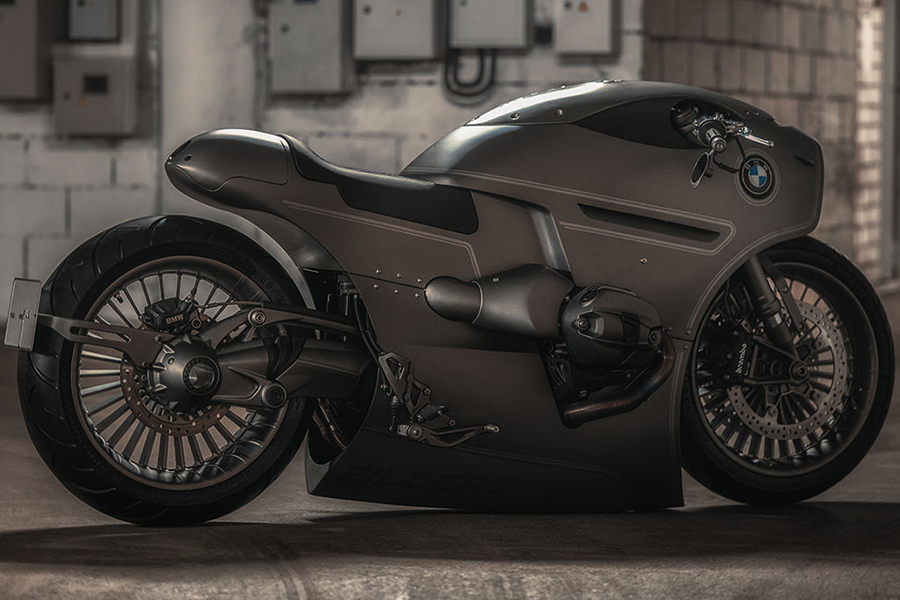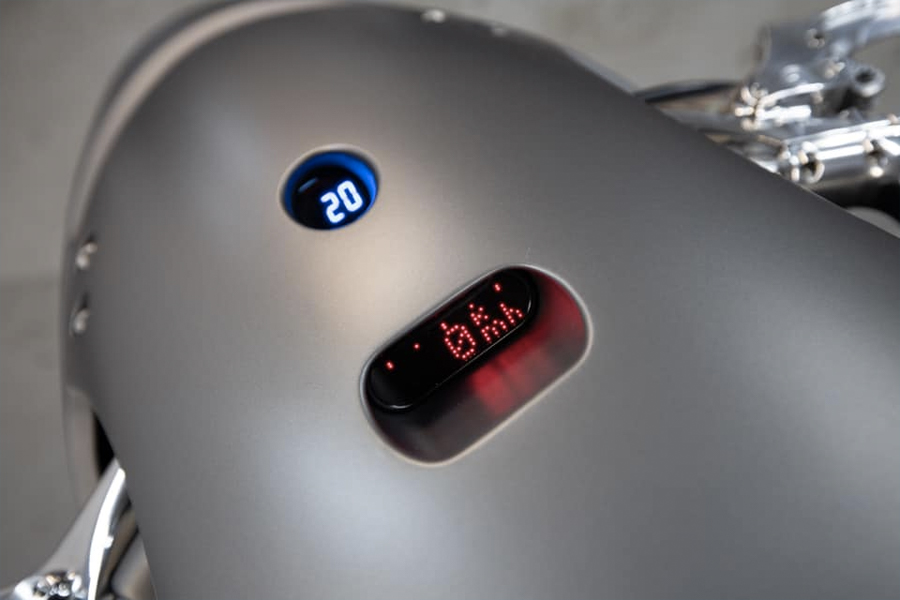 You'll also like:
BMW Splashes Down into the Cruiser Market with the New R18
Ironwood's BMW R1250GS is Part-Cybertruck, Part-Bladerunner
Switch Motorcycle's eScrambler Has Live WiFi Monitoring
---
Featured Video from Man of Many