It doesn't matter if you're headed to work, school, or looking to make the most of an early start on a day off, fronting up to the morning commute can be a nightmare. Let's face it, whether you're climbing behind the wheel to contend with bleary-eyed motorists, clambering aboard crowded and unreliable public transport, or—arguably the worst of all—finding yourself stuck behind slow walkers, your journey could use an upgrade.
Fortunately, Segway-Ninebot offers a range of easy-to-use, high-performance, and—most importantly—fun KickScooters that will help you to transform not only those dreaded trips to the office, school, etc. but your whole approach to mobility. And with six new models added to the range, you're sure to find one that's perfectly suited to helping you get where you're going, giving the trip a touch of adventure in the process. Read on to discover the one that's right for you!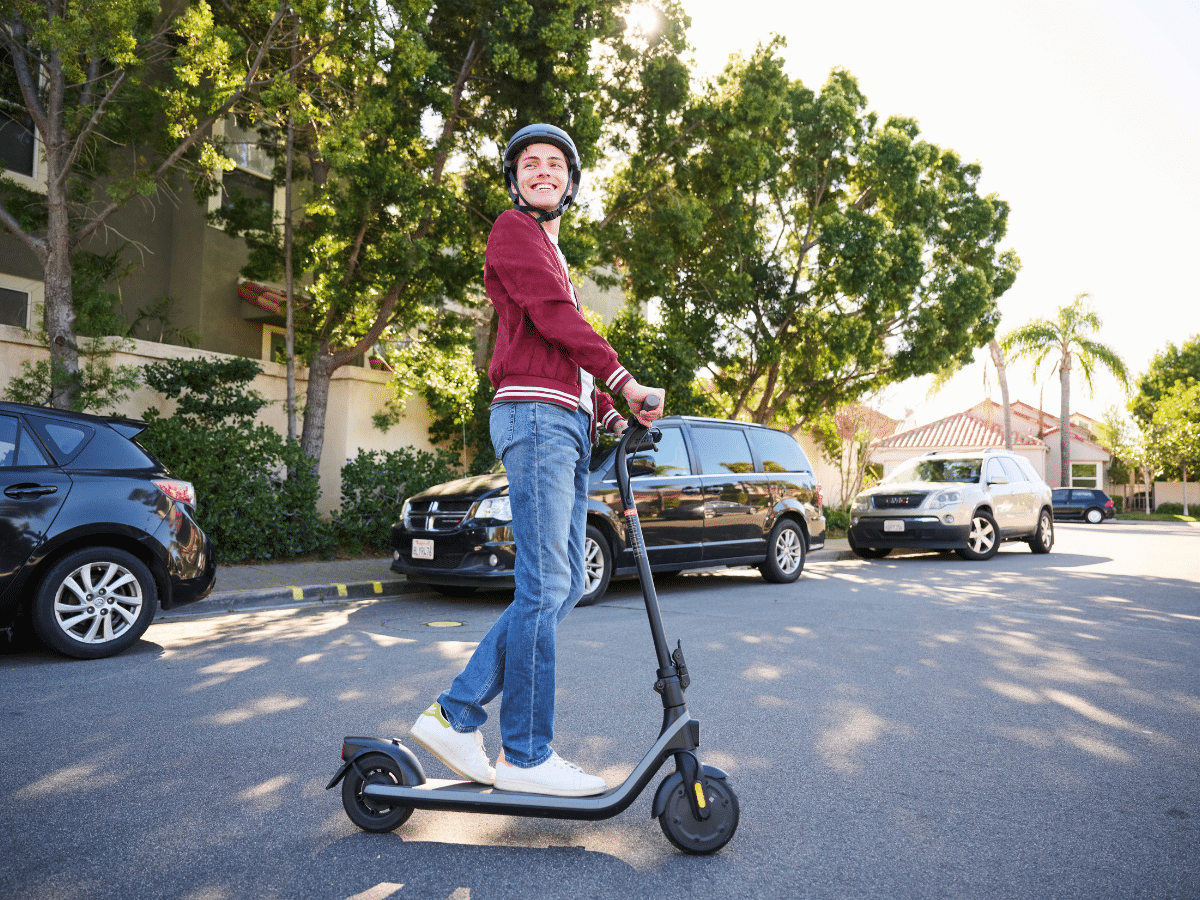 Let the Adventure Begin: KickScooter E2
An impressive entry-level ride, Segway-Ninebot's KickScooter E2 draws inspiration from the world of surfing and we can think of no better way of getting down to the beach after a long day in the office or hitting the books. The E2's ultra-thin footboard ensures a smooth and stable ride, while the top speed of 20 km/h and its range of up to 25 km will have your feet in the sand before you know it. Plus, you won't have to waste time looking for parking – always a pain at popular surfing spots.
The E2's 250W motor will help you to effortlessly tackle slopes of up to 12 per cent, while the reliable dual brake system (electronic front brake and drum rear brake) will keep you in control on the way back down. Plus, the 2.1W front light, rear brake light, and the E-MARK-certified reflectors will help you to see and be seen in dark conditions. With three riding mode options, puncture-proof inner hollow tyres, and a large 2.8-inch dashboard display will help you keep tabs on your riding stats, the E2 is a feature-packed and very slick ride. RRP: AUD$549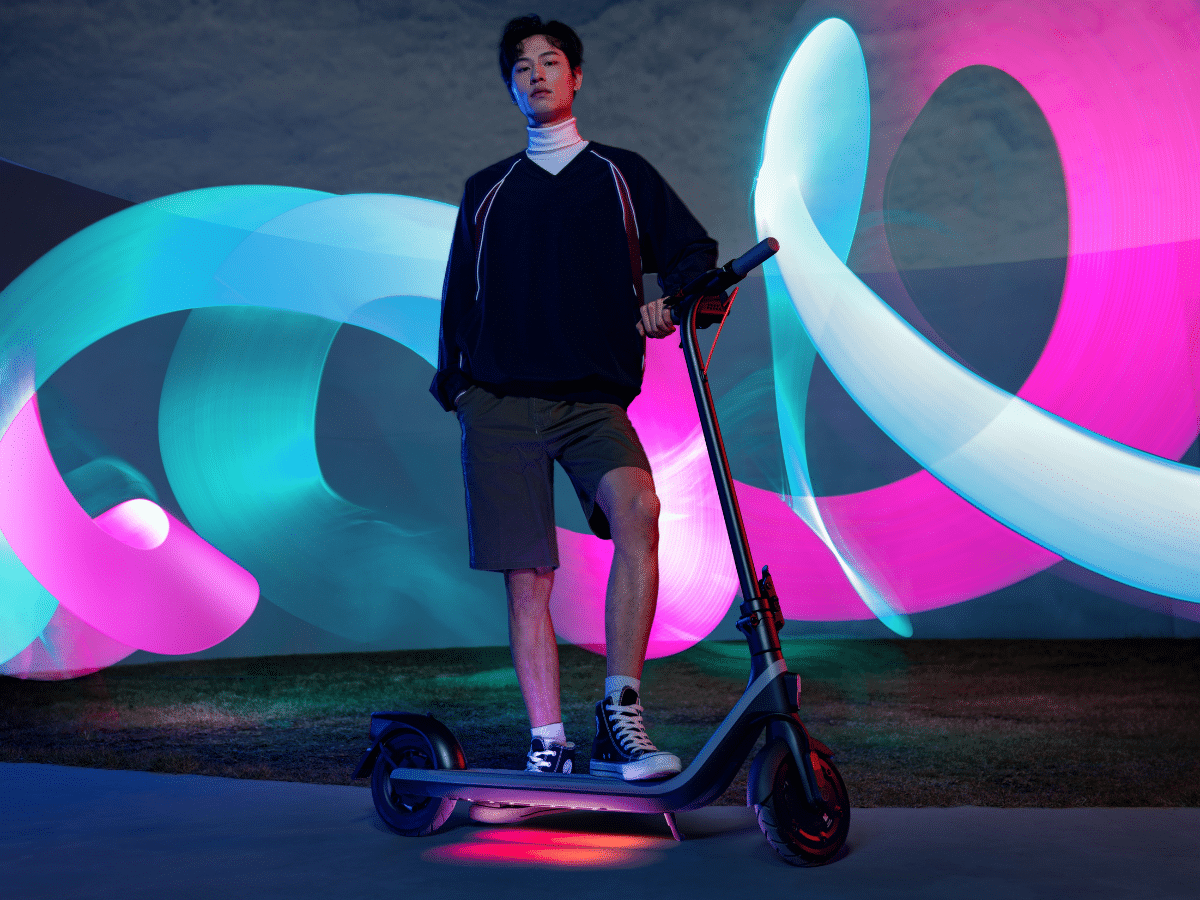 Picking Up Speed: KickScooter E2 Plus
Taking the feature set of the E2 and adding a little extra oomph, the E2 Plus boasts the same range of up to 25 km but with a higher top speed of 25 km/h, thanks to the increased power of a 300W motor. Offering the smooth ride that's Segway-Ninebot's calling card—ensuring you make it to the beach, shops, work, school, or anywhere else in total comfort—the E2 Plus also comes packed with E2 features like the LED dashboard, three riding mode options, and puncture-proof inner hollow tyres.
With its reliable dual brake system, 2.1W front light for better visibility in dark conditions, and a rear brake light and the E-MARK-certified reflectors, the E2 Plus—like the entire KickScooter range—is an ideal solution for when you're looking to get out and about and would rather leave the car at home. RRP: AUD$649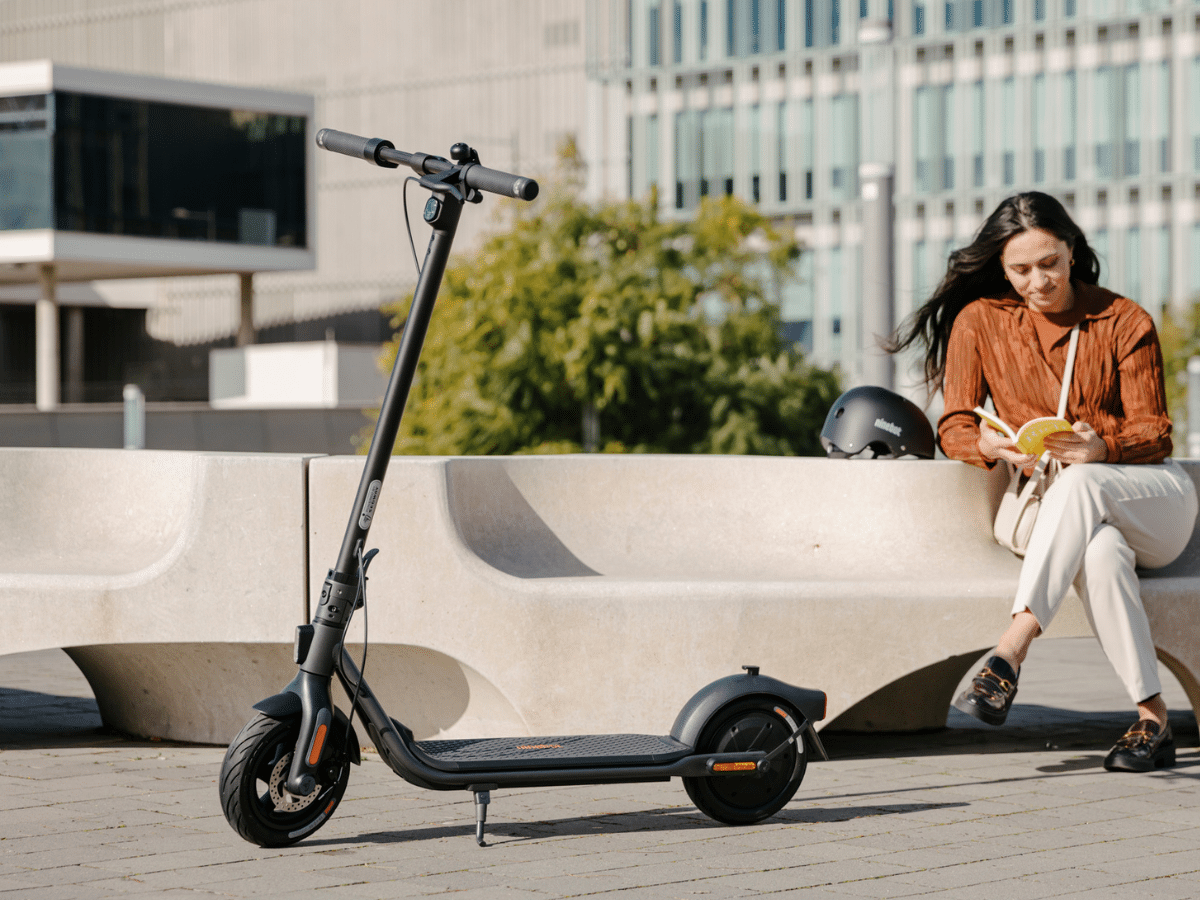 For the Serious Rider: KickScooter F2
The F2 sees Segway-Ninebot determined to, er, go the distance with an increased range of 40 km, while the 800W maximum output will see you match the E2 range's 25 km/h top speed, but with better slope performance tackling hills up to 18 per cent. A superior dual braking system (front disc and electronic rear brakes), wider handlebars, and upgraded tyres make the KickScooter F2 perfect for a weekend excursion or the longer commute.
There's added flexibility too as you can select between three enhanced riding modes from the scooter's electronic dashboard, letting you prioritise distance, speed, or a balance of the two: ECO mode lets you maximise your range, Sport mode lets you optimise your speed, and Drive mode finds the sweet spot in between. Plus, you can enjoy the safety of an anti-skid Traction Control System and built-in indicators, while self-healing tyres deliver peace of mind if riding on rough terrain.
Whether you're looking for a convenient and enjoyable new way of getting to the office or a handy mode of transport for the weekend, the Segway-Ninebot KickScooter F2 might just be the answer you're looking for. RRP: AUD$949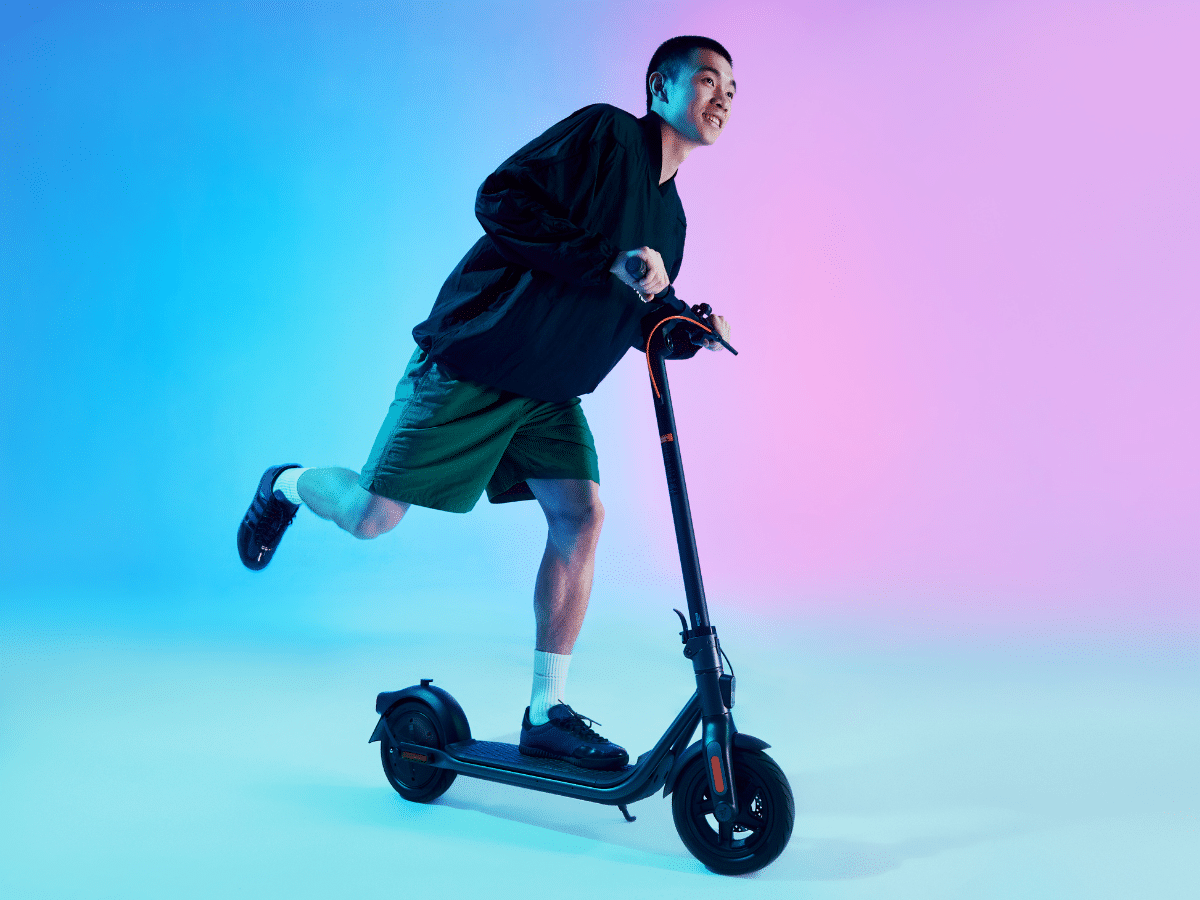 Go Further: KickScooter F2 Plus
Taking everything that makes the F2 such an appealing ride and building on it even further, the F2 Plus increases the range to an impressive 55 km, while offering the same reliably smooth and stable ride no matter how rough the terrain might become.
Whether you use it to effortlessly navigate your capital city while avoiding all of that bumper-to-bumper traffic, or pack it in your boot for use on leisurely jaunts during a weekend away in the country, the F2 Plus has the power and generous feature set required to indulge your sense of adventure, while ensuring absolute comfort from departure to destination. RRP: AUD$1,099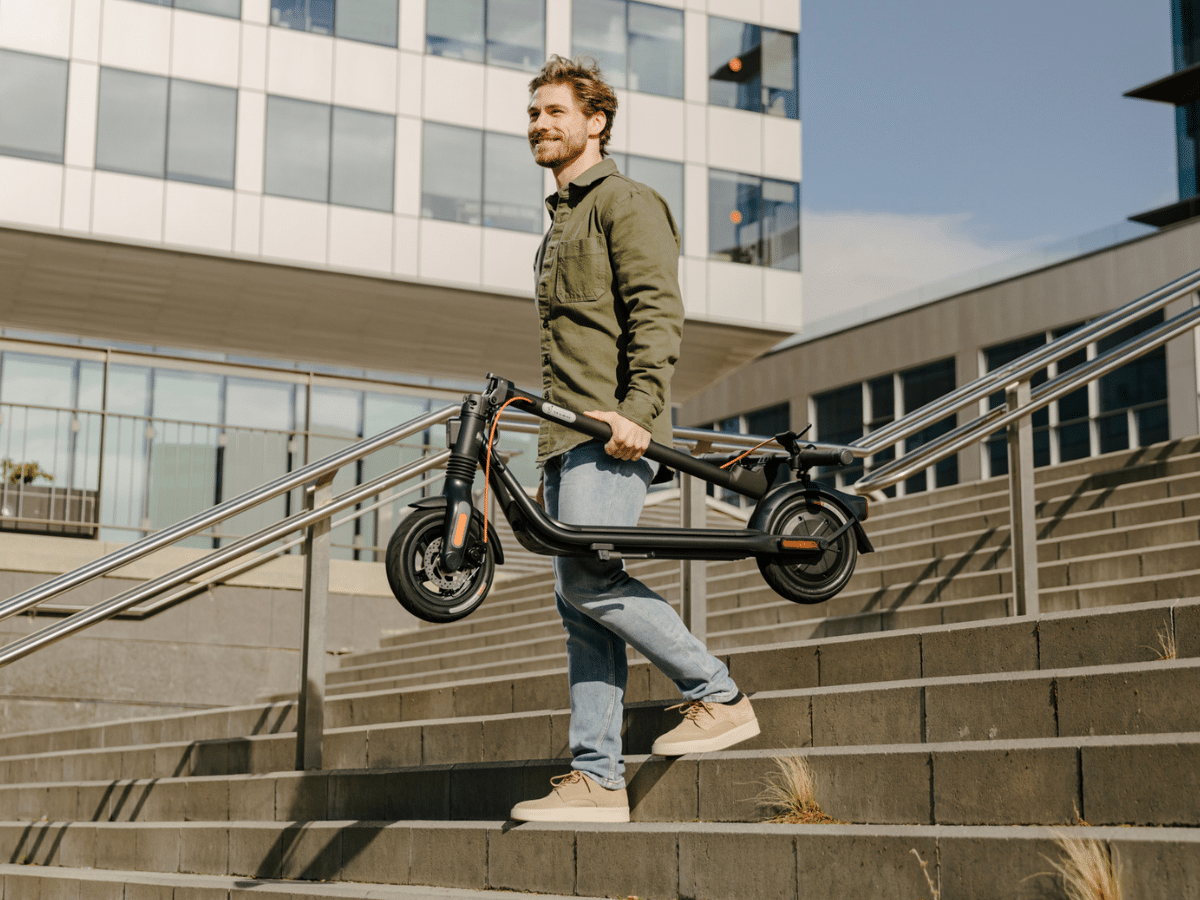 Moving Up in the World: KickScooter F2 Pro
Upping the motor output again, the F2 Pro offers up 900W, enabling it to tackle 22 per cent grade slopes, while maintaining that 25 km/h top speed. An anti-theft electronic horn provides peace of mind, while the addition of a front spring suspension system elevates comfort to new heights—no matter the terrain, the 35 mm stroke lengths maximise riding stability, cushion bumps, and absorb shocks.
Like the rest of the F2 range, the Pro has been built using ergonomic design to ensure maximum comfort, while simultaneously guaranteeing you get where you're going in style. RRP: AUD$1,399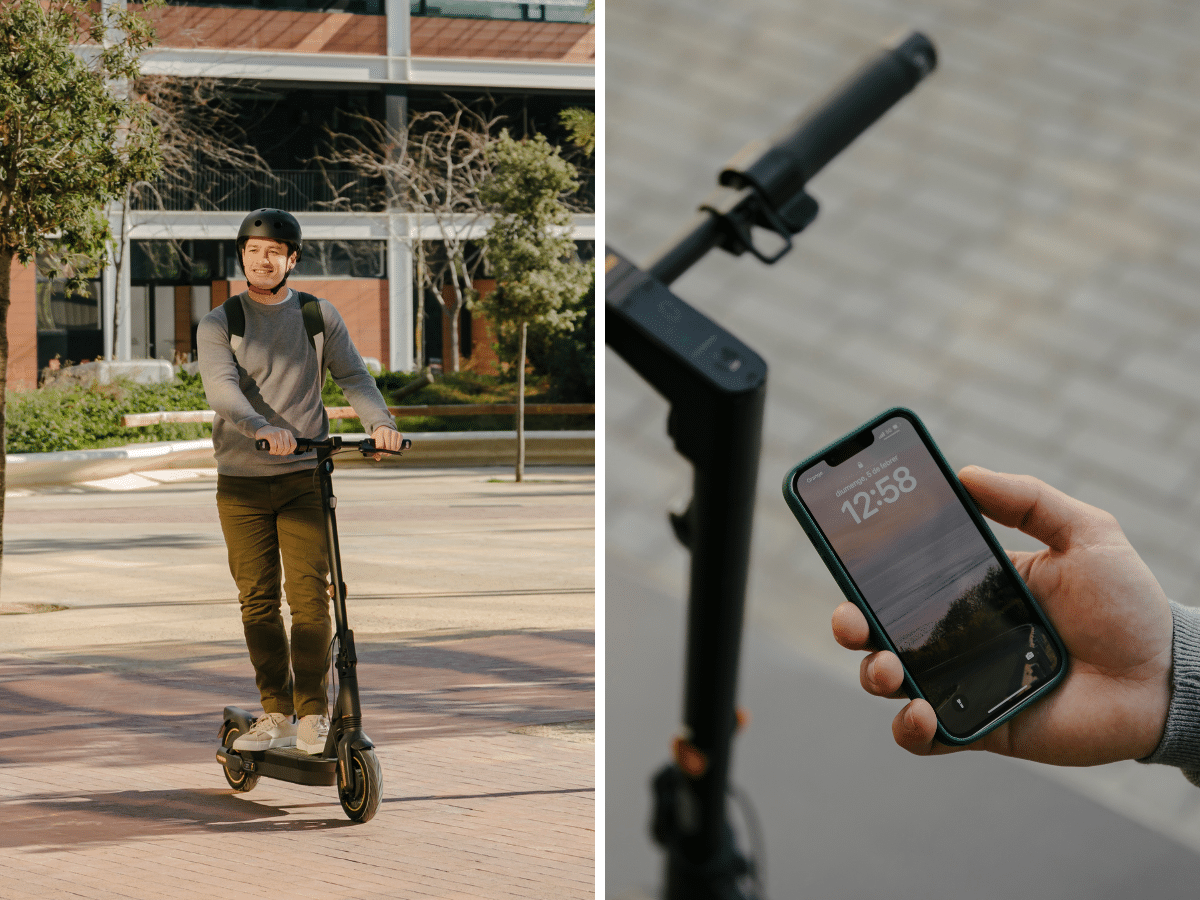 King of the KickScooters: KickScooter MAX G2
Here we reach the pinnacle of the KickScooter range. When it comes to power and speed combined with comfort and safety, no scooter can touch the MAX G2. Thanks to Segway-Ninebot's RideyLONG™ technology, which coordinates between the scooter's high-performance brushless motor, newly developed long-range formula tyres and its optimised controller algorithm, this beast will carry you up to 70 km on a single charge!
Whether you're navigating city congestion, weaving your way down back alleys, or exploring the dirt roads of the countryside, the MAX G2 double suspension system in cooperation with the aforementioned Traction Control System will deliver the smoothest ride. Plus, Segway-Ninebot's accompanying smart app (available across the range) lets you lock and unlock your scooter, check your ride status and battery level, activate "Walk mode" (5 km/h max. speed), and more.
Finally—as if the above wasn't enough—if you snap up a MAX G2, you'll receive a Segway-Ninebot helmet (valued at AUD$99) absolutely free. RRP: AUD$1,699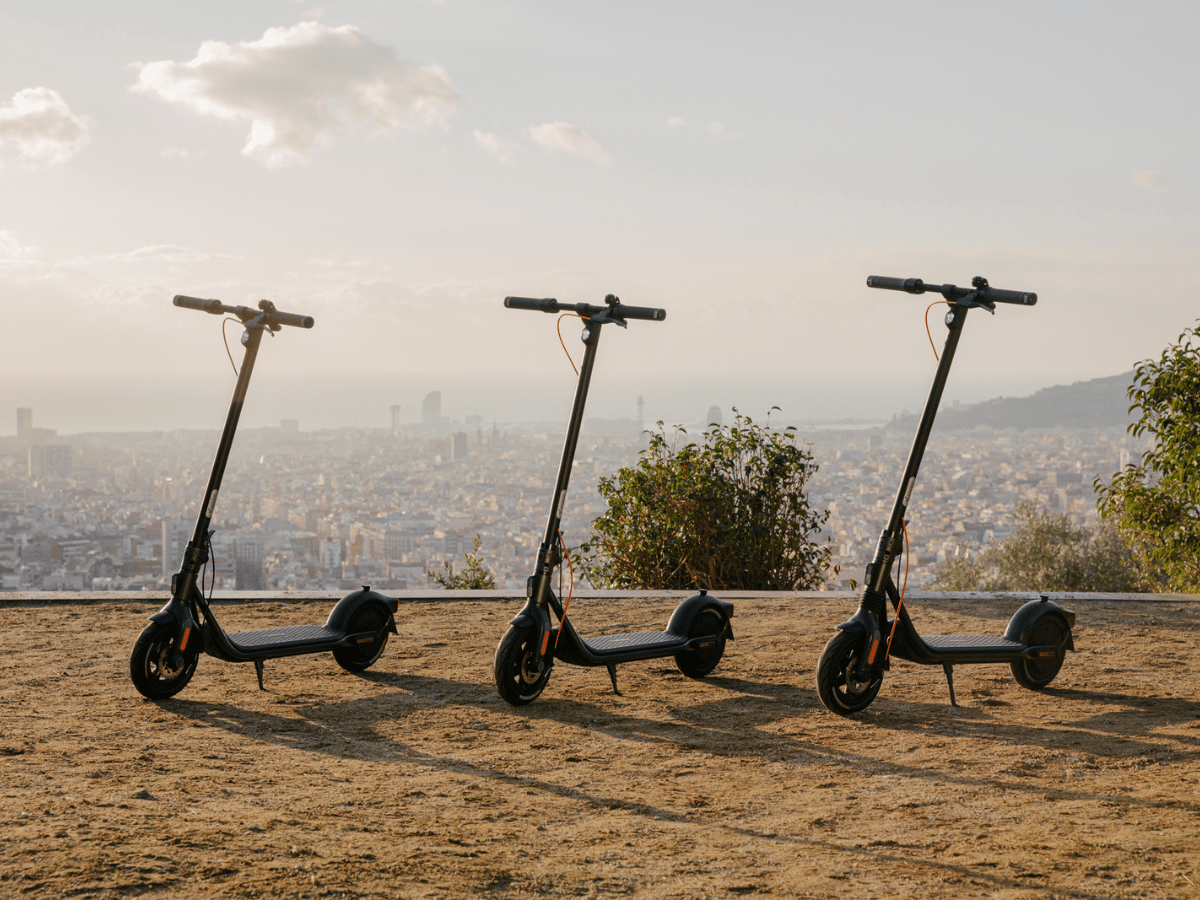 Regardless of your feature requirements and budget, Segway-Ninebot's KickScooter range has a set of wheels that's absolutely perfect for you. From the office to the ocean, school to the city, there's a KickScooter that will get you there. If you want to make sitting in traffic a thing of the past or would like to do your part for the environment, explore the full range via the link below.